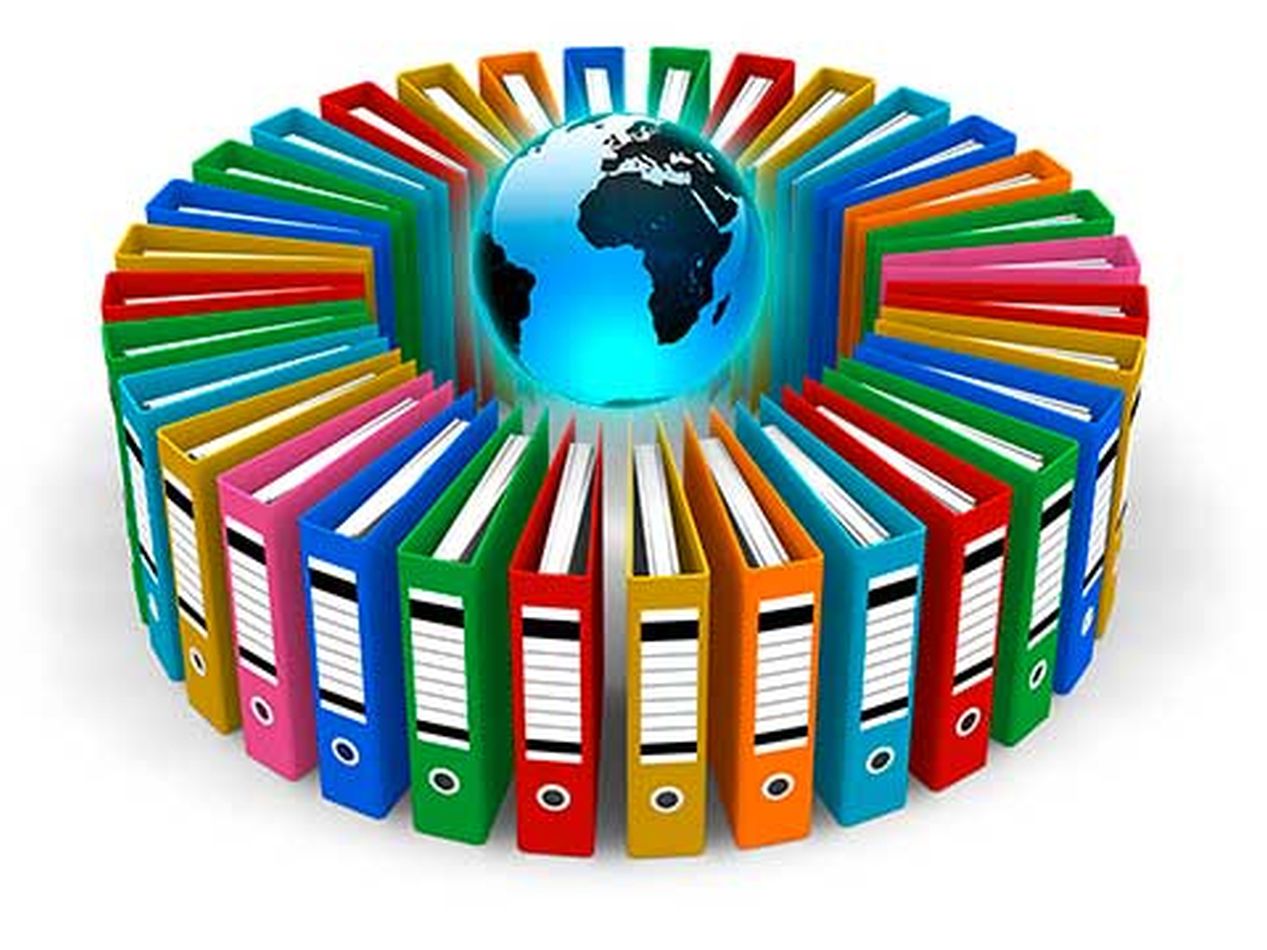 December 24 2015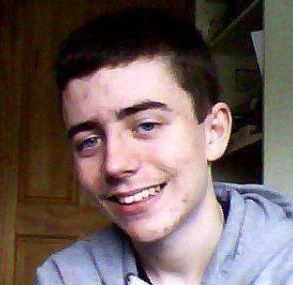 Writing in today's edition of the Irish Examiner, journalist Jennifer Hough reports that the family of 14-year-old Jake McGill Lynch (left) is calling on the health minister to place a "black box" warning on the SSRI Fluoxetine (Prozac), as is mandatory in the USA.
Jake took his life six weeks after being prescribed the drug. At his inquest, held in October, the coroner recorded an open verdict. Jake had been prescribed Fluoxetine after expressing anxiety about his forthcoming exams.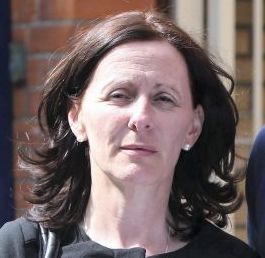 In an interview, Jake's mother Stephanie (right) said that Jake had previously been diagnosed with Asperger's syndrome. She continued: "What happened to Jake was completely preventable. He was never diagnosed with depression but was given a drug because he said he was worried about his mock Junior Cert. What kid isn't? Asperger's is not a condition that can be treated with an antidepressant, nor should it be."
In the USA in 2004, the FDA added a black-box warning to SSRI antidepressants on the increased risk of suicide among children taking these drugs. A spokesperson for the Irish counterpart, the HPRA, said Ireland does not use black-box warnings, but Prozac's leaflet information gives the same warnings as in the USA.
The product information for Prozac states: "Patients under 18 have an increased risk of side-effects such as suicide attempt, suicidal thoughts and hostility (predominantly aggression, oppositional behaviour and anger) when they take this class of medicines."
Further, it says Prozac "should only be used in children and adolescents aged 8 to 18 years for the treatment of moderate to severe major depressive episodes and it should not be used in other conditions". And then only in conjunction with counselling. (In the UK, NICE states that, because of the risk of suicidal ideation, Fluoxetine should never be used with children unless a prolonged period of directed therapy has previously proven to be ineffective).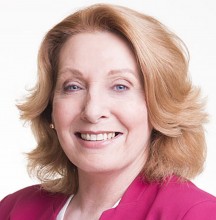 In 2012, renowned Irish psychiatrist Dr David Healy and retired assistant state pathologist Dr Declan Gilsenan met the Irish Mental Health Minister, Kathleen Lynch (left), to warn her about the dangers of SSRIs. Dr Healy told the minister that drug-induced death is probably the biggest killer within the field of mental health. Dr Gilsenan said he'd like to see all suicide verdicts from coroners investigated to see what medications people were on at the time of their deaths.
December 10 2015
An inquest in Stoke-on-Trent yesterday heard that, in October 2014, 27-year-old Marta Galikowska (right) stabbed her two daughters to death at their home, then cut her own throat. Their bodies of Marta, 5-year-old Maja and 20-month-old Olga were discovered by Marta's husband Marcin when he returned from work.
Marta had become worried that that Maja had cancer after she found a lump under her jaw. A post-mortem revealed that this was, in fact, a benign cyst.
Marcin told the inquest: "Marta got herself into a state and convinced herself it was cancer. She started to talk about killing herself and the children. She talked about us all jumping off a bridge. I tried to reassure my wife and give her support. I believed she was depressed so I took her to see a doctor."
Marta, who had no previous history of depression or other mental health problems, was prescribed antidepressants by a GP a week before her death.
The case was referred to social services but, after visiting the family, social workers said they did not have any immediate concerns about the children's safety. Marcin told the inquest that his wife believed that their daughters were going to be taken away by social services.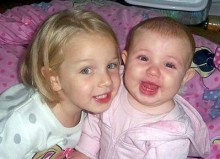 Coroner Ian Smith recorded that Maja and Olga (left) had been unlawfully killed, and that Marta had died by suicide. He added: "These were killings and suicide out of love – a perverse sort of love."
Speaking after the inquest, Marcin said: "Marta was a fantastic wife and a loving mum who worshipped our daughters Maja and Olga. My wife was a very special person who lit up my life. Maja and Olga were wonderful children whose smiles still shine brightly."
November 29 2015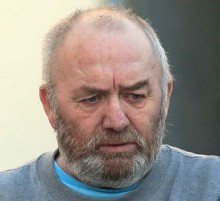 Yesterday in Lincoln, 65-year-old Stewart Greene (right) was sentenced to life imprisonment after admitting the murder of his 9-year-old grandson Alex, whom he drowned in the bath.
Alex's mother Joanne said that her father had a history of depression and had been admitted to a mental health unit earlier in the year. She explained how, a month before Alex's death, she had pleaded with staff at a unit not to let him out. She said this was because he did not like living independently, outside of residential centres, and had attacked people before, including trying to strangle a doctor, in attempts to stay as an inpatient.
Earlier in the trial, a paramedic who examined Stewart after his arrest said in his evidence: "He told me 'I have been taking a pill that tightens my brain' – he said the pill was not doing anything and said he was mentally deranged at least twice. He said he had suffered with depression and 'all-sorts', that he did feel suicidal and two-years ago had self-harmed. He said he had suffered a hallucination that morning."
A psychiatrist who interviewed Stewart later told the court that he "complained of tightness in the brain and general fatigue. He said he was stressed and depressed and not slept well for days. He believed his antidepressants caused his brain 'to bubble'."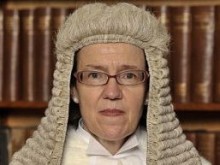 In her summary, judge Kathryn Thirlwall(left) told Stewart: "The callousness cannot be overstated. During the course of this trial, you have sought to manipulate everyone in the court room. You manipulate people to get what you want. This was not the product of mental illness, it was wholly your responsibility."
November 28 2015
In June this year, 57-year-old Michael England asked to take out a single seater K8 glider from the Cotswolds Gliding Club in Gloucester, where he was a member.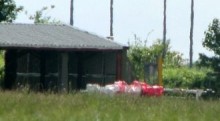 Today's inquest was told that, having been launched, Michael's glider (right) circled above the club seven or eight times before going into a nose dive and glancing off a hangar roof before striking the ground.
Police investigating the crash discovered medication in Michael's car including Sertraline, Diazepam and paracetamol. At his home, they found a suicide note. Tests found no traces of drugs or alcohol in his system apart from the Sertraline that he had been prescribed.
A close friend of Michael's told the inquest: "He came across as negative and generally having low esteem."
Coroner Katy Skerrett concluded: "His near vertical descent was an intentional act, a clear mechanism to assist in ending his own life and therefore suicide is the appropriate conclusion."
November 23 2015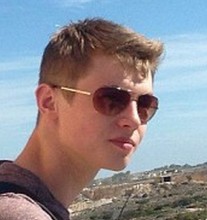 An inquest yesterday heard that, on Friday March 6th this year, 18-year-old student Ben Stollery (left) went out with a friend to Manchester. During this time it is believed that he took the drug MDMA (Ecstasy). The following Monday morning, Ben asked his mother to phone Abbey College to tell them he felt unwell. During the afternoon he went out in his car. He was found hanged by a river bank near a canoe club.
Last year, Ben took cannabis at the Leeds Festival in August. The following month Ben went to see his GP and was referred to a mental health crisis team after confessing to thoughts of suicide. The crisis team put Ben on the antidepressant Fluoxetine and he was referred to other health professionals after he appeared to be responding well to the medication.
Toxicologist Julie Evans told the inquest that "a very low level" of MDMA was found in Ben's system. She continued: "MDMA is a social drug and it increases energy but there is a term called 'Suicide Tuesday'. A downside is that it can lead to depression, anxiety, tiredness and feeling hungry. Everyone is affected differently. His state of mind might have been affected … it's usually a couple of days after taking it when depression is seen."
I would have thought that the toxicologist would also have found Fluoxetine in Ben's system, but I have found no report of her going into similar detail about how Fluoxetine is known to induce suicidal ideation, particularly in someone of Ben's age.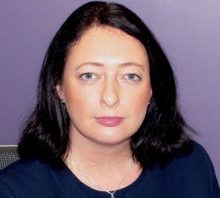 Recording a verdict of suicide, coroner Joanne Kearsley (right) said: "On the balance of probabilities, I do believe his state of mind was influenced by MDMA and the comedown part of this drug."
November 19 2015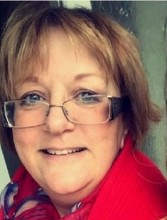 At the end of July this year, after her school had broken up for summer, dedicated head teacher Carol Woodward (left) hanged herself in the garage at her home.
Today's inquest heard that substantial building work was being completed at Woodford Primary School in Plymouth to increase its population of students. The school was then subjected to an Ofsted inspection shortly before the end of term, after which the school was rated as "inadequate".
The inquest was told that: "The chaotic environment this caused coupled with the pressures of the academic year and the timing of Ofsted's inspection triggered an immense amount of pressure on Carol."
Carol was prescribed antidepressants by her GP, whom she phoned two days before her death to tell her that she was struggling to sleep and that her medication had made her tongue feel swollen.
58-year-old Carol had been headteacher at Woodford Infants School since 1996. In 2006 she was named South west Primary Headteacher of the Year and was shortlisted for the national title. In 2007 her school was named in the top five per cent of the county and, in 2009, Woodford Infants and Junior Schools were singled out as among the best in the country following an Ofsted inspection and Carol was invited to a celebratory reception in London. Carol became head of the new Woodford Primary School when the junior and infant schools amalgamated in 2010.
The investigating officer told the inquest that the inspection was "completed in a fair manner but the timing, without assigning culpability, was wrong."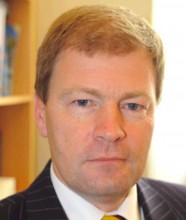 He said that Carol described the school as "an extension of her own family" and that "she focused on the need of every child to make sure they were happy and safe."
Recording a verdict of suicide, coroner Ian Arrow (right) said: "There is nothing suspicious about Carol's tragic death, she just felt she was under so much pressure."
November 17 2015
Today's edition of the Daily Mirror reported that new research, published in the Journal of Epidemiology and Community Health, found that the Work Capability Assessment (WCA) may have taken a serious toll on mental health.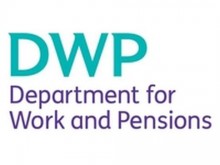 The WCA is the test designed and used by the Department for Work and Pensions (DWP) to determine whether disabled welfare claimants or those suffering from long-term illnesses are entitled to the main out-of-work sickness benefit.
Researchers from Oxford and Liverpool universities found 590 extra suicides, 279,000 extra cases of mental ill-health and 725,000 more prescriptions for antidepressants associated with the controversial WCAs in England between 2010 and 2013. They found that areas with the biggest use of WCA witnessed the sharpest rises in suicides, mental health issues and antidepressant prescribing.
The researchers concluded that: "This policy may have had serious adverse consequences for mental health in England, which could outweigh any benefits that arise from moving people off disability benefits."
They added: "Although the explicit aim of welfare reform in the UK is to reduce 'dependency,' it is likely that targeting the people living in the most vulnerable conditions with policies that are harmful to health, will further marginalise already excluded groups, reducing, rather than increasing, their independence."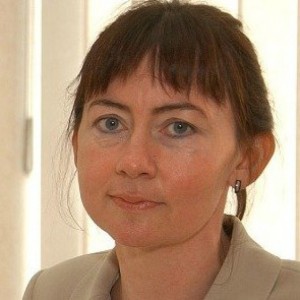 It comes after a report in September featured the suicide of disabled man Michael O'Sullivan from North London. 60-year-old Michael had hanged himself after being prescribed antidepressants.
In a PFD Report to the DWP, coroner Mary Hassell (right) said that the "trigger" for Michael's suicide was his fit for work assessment. He had been stripped of his employment support and shifted onto Jobseeker's Allowance, despite three doctors stating that he had long-term depression and agoraphobia and was unable to work.
November 12 2015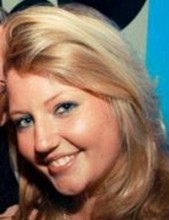 23-year-old Charlotte van der Noot (left) worked as a recruitment consultant in London and had ambitions to carve out a career in the hospitality sector. She was also an accomplished yachtswoman who worked occasionally as an instructor at the Royal Bermuda Sailing Club.
In July this year, Charlotte jumped to her death in front of an underground train at Parsons Green Tube Station.
Yesterday's inquest heard that Charlotte had been treated for depression since her school days and that "she endured psychological difficulties associated with medication and binge eating." Last year she received treatment at Nightingale Hospital, a private psychiatric clinic in London, on a number of occasions after a relationship breakdown.
Toxicology tests found traces of prescribed medication and a small amount of alcohol. Coroner Jeremy Chipperfield recorded her death as suicide.
November 2 2015
An inquest in Southwark, London, last week heard that 13-year-old schoolgirl Francesca Candita-Simpkins (right), described as "academically gifted", hanged herself at home in April of this year.
Francesca had been suspended from school for two days after removing a craft knife from a classroom to carry out a 'blood sisters' pact with a friend.
During the course of the inquest, it was revealed that Francesca had "received on and off treatment for anxiety since 2008", when she would have been just 6 or 7 years old. At the time of her death, Francesca was "receiving treatment" from South London and Maudsley NHS Foundation Trust. No details of any medication that may have been prescribed to her before she died or during the past 7 years were reported.
Francesca took an overdose of an unnamed drug six months before she died, after which she told a teacher at school that she had had suicidal thoughts since she was six, that she self-harmed and that she did not get on with her parents. She was subsequently placed on a 'red flag' list to indicate to teachers that she was vulnerable and needed to be treated sensitively.
In her judgement, coroner Lorna Tagliavini criticised the school for not considering the teenager's situation before deciding to suspend her, but did not explore the nature of the treatment that may have contributed to that situation.
Recording a narrative verdict, she said: "This was an action of self harm contributed to by a failure to fully consider the implementation of their major behaviour policy and exclusion policy. I don't find that there was a causative or contributive factor by the mental health trust but there were some gaps in the care."
Footnote: A Serious Case Review published in 2018 revealed that Francesca "was seen at CAMHS in January 2015 to assess her difficulties sleeping and she was prescribed a 2 mg dose of Melatonin to be used in conjunction with other techniques…[Francesca] was seen by CAMHS for her medication review later that month and as it was helping her to fall asleep more easily, her melatonin2 prescription was increased from 2mgs to 3mgs."
Melatonin is linked to suicidal thoughts, particularly "in females aged from 10 to 19 years".
October 29 2015
7 years ago, at the age of 17, Nadia Menaz (left) married her husband Umar in an Islamic ceremony which was not recognised under UK law. They went on to have a daughter together, and Nadia worked as a model and wedding planner.
Nadia's family never approved of her relationship and she feared that they would force her into an arranged marriage. In December last year, Nadia took out a Forced Marriage Protection Order, which protected her from her immediate family.
However, earlier this year, Nadia was allegedly assaulted by her brother, leading to her admitting herself to Royal Oldham Hospital for psychiatric treatment. She was later discharged on antidepressants under a home-visit programme.
On May 1st this year, Nadia hanged herself at her home in Oldham, Greater Manchester.
Yesterday's inquest heard evidence from Nadia's GP which revealed that she had previously tried and failed to hang herself, and had also overdosed on her medication on several occasions.
Dr Philip Taylor, trainee psychiatrist at Royal Oldham Hospital, told how Nadia frequently described feeling low and having feelings of self-harm. She was eventually diagnosed as having an emotionally unstable personality disorder and it was agreed that she was well enough to return home, despite being on medication for anxiety, depression and insomnia.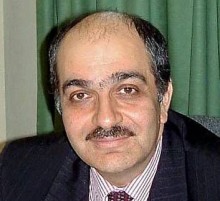 Concluding the inquest, coroner Simon Nelson (right) said: "Over the final months of her life, she had been expressing suicidal ideations."
He recorded a verdict of "taking her own life while suffering from a depressive illness."
October 14 2015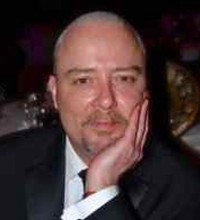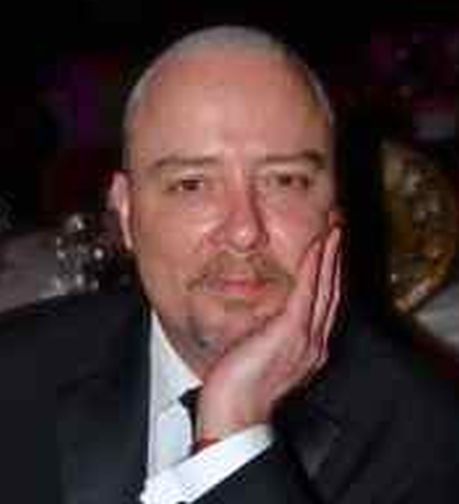 British author Bob Fiddaman (left) yesterday revealed the latest despicable measures taken by GSK to avoid liability in a court case.
In June 2010, 57-year-old Stewart Dolin visited his family doctor in Chicago, where he was given a prescription for Paroxetine (aka Paxil & Seroxat) for "work-related anxiety and depression". Stewart's prescription was dispensed but he received the generic form of Paxil, manufactured by Mylan.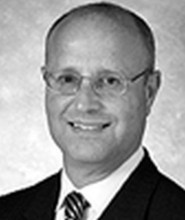 Six days after beginning his course of the drug, Stewart (right) left his office, walked to a nearby railway station and jumped in front of a train. Blood tests taken at Stewart's autopsy were positive for Paroxetine.
Stewart's widow Wendy subsequently filed suitagainst GSK.
GSK's first move was to claim that they were not liable as Stewart had a generic version of the drug, but this was dismissed by a judge in March 4, 2014.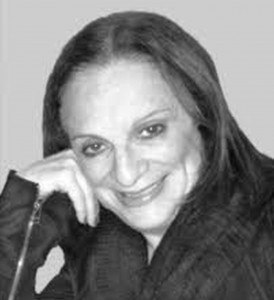 The next form of defence for GSK's highly paid law team, King & Spalding, was to target Wendy Dolin (left).
GSK's defence lawyers subpoenaed Wendy Dolin's mobile phone and text message records, as well as those of her home phone and her Stewart's company phone. They even showed Stewart's confidential therapy notes to his children, despite their mother's objections. Wendy states that GSK's lawyers have also taken hours of deposition testimony from her, grilling her about her personal medical information and her social life since her husband's death.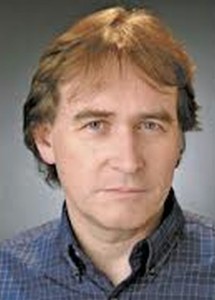 King & Spalding have now turned their attentions on those called to testify. One such expert witness is Dr David Healy (right), who with a group of psychiatrists published a report earlier this year showing that results of the infamous Study 329 had been falsified to show that Paxil was supposedly safe to use with children.
Lawyers have impugned the integrity of Dr Healy by accusing him of "extreme bias against GSK". Perhaps this has something to do with the fact that Dr Healy has, in the past, given his expert opinion in cases where actions against GSK were successful.
Dr Healy featured in 2001,when a jury found that Paxil was the proximate cause of the actions of Donald Schell, who shot dead three family members and himself. He also gave evidence in 2009 when Paxil was ruled as the cause of the birth defects suffered by Lyam Kilker.
Dr Healy's deposition for the present case was supposed to be about science, but Bob tells us that GSK's attorneys chose, for at least 90% of the 10 hours, to talk about his website, his financial accounts, and every other avenue that they could think of, rather than deal with the science.
If anything, these motions merely highlight the contemptible lengths that GSK and their legal representation, King & Spalding, will go in their attempt to defend the indefensible.
October 7 2015
Mark O'Brien was a 52-year-old civil servant from Dublin who worked as an executive officer with the Revenue Commissioners, the Irish Government agency responsible for taxation.
In his department, colleagues who left were not replaced, until Mr O'Brien became "overwhelmed with his workload."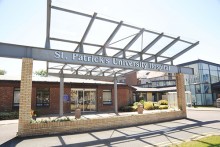 In January 2014, he took leave from his work and was prescribed Mirtazapine. His condition deteriorated, and, three months later, he was admitted to St Patrick's Hospital (right). His medication was changed to Fluoxetine, until, after two weeks in the hospital, Mr O'Brien had what was described at yesterday's inquest as "an episode of bizarre behaviour". At this point, his antidepressant medication was withdrawn and replaced by the anti-psychotic Olanzapine.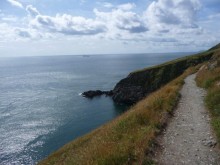 Two days later, Mr O'Brien walked out of the hospital and took a taxi to Howth Head (left). There he walked up the cliff path and jumped from the summit.
Having been overwhelmed with work in the first place, Mr O'Brien was subsequently overwhelmed with psychotropic medication.
October 5 2015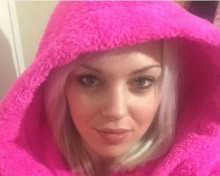 In June of this year, 17-year-old Chantia Iruagha (right) went missing from her Cardiff home. CCTV showed her buying a tent and a disposable barbecue from a nearby shop, and 10 days later her body was found in local woodland. An inquest today concluded that Chantia had died by carbon monoxide poisoning.
In a statement, Chantia's mother told how, 10 years ago, Chantia had been sexually abused by the man who was her step-father at the time, and who was subsequently sent to prison. Chantia spent time in various foster homes before returning to live with her mother.
A social worker said that she was the victim of domestic violence at the hands of two boyfriends, who were both convicted.
Child psychologist Dr Sabir described Chantia as "an emotionally traumatised and extremely vulnerable teenager".
The inquest heard that she had been "suffering from depression and anxiety" and had been prescribed antidepressants.
Describing Chantia as "a young girl with a number of very serious emotional difficulties," coroner Thomas Atherton concluded that Chantia had taken her own life.
September 19 2015

The Disability News Service revealed this week that a coroner has written to the Department for Work and Pensions (DWP), demanding that it takes action to prevent future deaths of disability benefit claimants, after concluding that a disabled man killed himself as a direct result of being found "fit for work".
The article states that it is believed to be the first time that a coroner has blamed the work capability assessment (WCA) process for directly causing the death of a claimant.
60-year-old Michael O'Sullivan died by hanging in North London in October 2013, and his inquest was held in January 2014. At the time of his death, Michael, who had been diagnosed with anxiety and depression, was taking antidepressants and was apparently engaging with an employment support officer.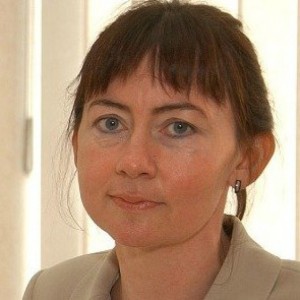 In her PFD Report, coroner Mary Hassell (right) wrote: "I found that the trigger for Mr O'Sullivan's suicide was his recent assessment by a DWP doctor as being fit for work."
She described as a Matter for Concern the fact that the DWP assessor, who was not medically qualified, "did not request and so did not see any reports or letters from Mr O'Sullivan's GP (who has assessed him as not fit for work), his psychiatrist or his clinical psychologist."
Disabled activists believe it could prove a huge breakthrough in the fight against the government's welfare reforms, and the battle to scrap the loathed fitness-for-work test and replace it with a more humane and less dangerous assessment.
September 4 2015

This week, the UK Government's Office for National Statistics (ONS) published a statistical bulletin on deaths caused by drug poisoning in England and Wales last year.
The paragraph entitled Antidepressants states that there were 517 deaths involving antidepressants in 2014, the highest number since 1999. The majority of this increase is in people aged between 40 and 69.
Deaths involving Tricyclic Antidepressants (TCAs) showed an increase in 2014, with 253 deaths registered in 2014. The majority of the TCA deaths involved Amitriptyline where there was a 13% rise to 195 deaths.
Deaths involving Selective Serotonin Re-uptake Inhibitors (SSRIs) have been steadily increasing over recent years. The majority of SSRI deaths involved Citalopram. The number of these deaths increased to 86 deaths.
Studies show that SSRIs are less toxic in overdose than TCAs, but SSRIs are prescribed more frequently.
Deaths involving other types of antidepressants have increased by 26% to 155 deaths. The majority of these deaths involved Venlafaxine or Mirtazapine. The National Institute for Health and Clinical Excellence (NICE) Guidelines suggest that these drugs should not be used as a first-line treatment for depression, and should only be prescribed to people with moderate to severe depression who have not responded to SSRIs.
Venlafaxine in particular is associated with a greater risk of death from overdose. Prescriptions for Venlafaxine and Mirtazapine have increased in recent years, but still only accounted for only 16% of all antidepressant prescriptions in 2014 and yet they were responsible for 29% of deaths where antidepressants were mentioned.
It must be noted that the numbers quoted in the bulletin refer only to poisoning by antidepressants. They do not take into account the impulsive, violent self-inflicted deaths that may be induced by antidepressants. There does not seem to appear to be a source in the UK which can provide these statistics.
If percentages are similar to those in Sweden, where 56% of suicide victims had antidepressants in their blood at the time of their death, then over 3000 suicides in the UK each year could be linked to prescribed antidepressants.
August 26 2015
Yesterday's online version of the Daily Mail included two reports of inquests held in London. Both of the victims were women, both of the deaths occurred at railway stations and, almost inevitably, both of the deaths followed the prescription of psychiatric medication.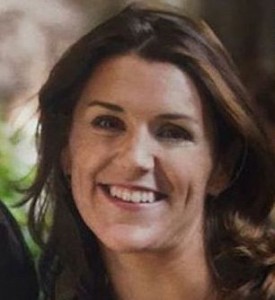 The first inquest to be reported was that of 36-year-old Sarah Johnson (right), described as a "millionaire lawyer" who was "tortured by the guilt that she was not a good enough mother to her three young children."
In January of this year, Sarah started to drink heavily and was prescribed antidepressants by her GP. One of the recognised side-effects of antidepressants is that they exacerbate cravings for alcohol.
She was then admitted twice to a branch of the Priory for "treatment". After the second period, she was discharged in April, when "she was 'chatty' and her mindset had improved," according to a psychiatrist.
Later that month, on April 26th, Sarah went to nearby Victoria Tube Station early in the morning, where she jumped in front of a train. A post-mortem examination showed that there was no alcohol in her blood.
Coroner Dr Shirley Radcliffe delivered a verdict of suicide.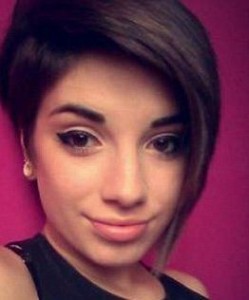 The second inquest was that of 18-year-old drama student Veronica Romero-Lopez (left), known as Ronnie.
Ronnie was reported as having had "mental health problems from her early teens, after the death of her father in 2010." Her brother Juan Romero said that: "She would self-harm and would cut her arms. She would able to go from being fairly normal and extremely happy to extremely angry in five minutes."
Asked about her treatment, Juan said: "She didn't take her medication regularly. She didn't like the effect it had on her. She took it when she felt bad."
After a suicide attempt in January 2014, Ronnie spent time at Springfield Hospital, and was then referred to her local mental health care team.
From February she was supervised by Croydon CAMHS, before she was moved to the adult team in June.
On September 22nd last year, Ronnie spent part of the evening comforting a friend who had recently lost her father to suicide. From there she went to Wimbledon Station, where she phoned another friend, telling her that she had been abused on Facebook and was going to kill herself. She then climbed a barrier, went on to the tracks, and was struck by a train.
Coroner Dr Fiona Wilcox recorded a narrative conclusion, saying that Ronnie "was suffering a severe and enduring mental illness" when she died.
August 15 2015
Earlier this week, a woman on antidepressants who battered her sleeping brother over the head with an iron bar was cleared of attempted murder.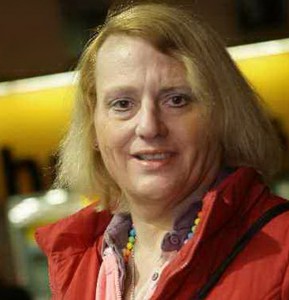 The jury at her trial in South London accepted that Helen Doe (right), a 53-year-old police employee, was suffering from "non-insane automatism" – involuntary movements, for which she was not responsible, and which had been caused by her medication.
Helen's brother Kenneth (64) suffered three wounds to his skull from the 18-inch (45 cm) metal bar as he lay in bed, as well as a broken finger as he tried to defend himself.
Immediately after the attack in July of last year, Helen rang 999, saying, "I've had an accident. I think I've killed my brother. I've hit him with an iron bar. Just now, I've been building up to it." She added: "I was depressed and suicidal."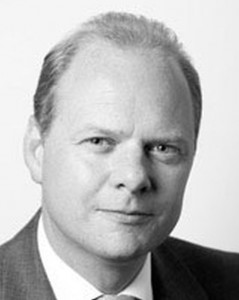 Prosecutor Paul Cavin (left) told the court that Helen "woke in the early hours with an overwhelming hatred of her brother and she makes reference to muffled voices in her head. She describes a  history of depression for which she was taking prescribed medication. She also said she was in the process of changing gender to that of a female and was having hormone therapy."
In 2012, Helen had spoken in an interview of her struggles with changing gender, and said that she had been living as a woman since 2009.
The court heard that Helen had been prescribed a combination of beta blocker Propranolol and antidepressant Duloxetine (Cymbalta) by her GP three weeks before the attack. Four expert pharmacologists who gave evidence at the trial agreed that this drugs combination could have caused her violent behaviour.
August 3 2015
Two important one-day conferences about the dangers of psychiatric medication, on the theme of "More Harm than Good", are to be held next month.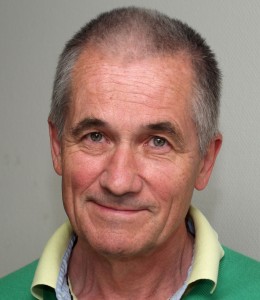 The first of these takes place on Wednesday Sept 16 in Copenhagen, and is hosted by Prof Peter Gøtzsche (right), director of The Nordic Cochrane Centre. Other speakers will include Dr Peter Breggin and Robert Whitaker, as well as a number of bereaved parents, including Sara Bostock, Leonie Fennell and Stephanie McGill Lynch.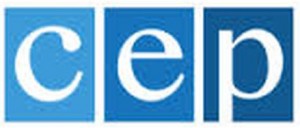 Two days later, on Friday Sept 18, the Council for Evidence-based Psychiatry (CEP) hosts a conference at Roehampton University, London. Peter Gøtzsche, Peter Breggin and Robert Whitaker will feature once more, along with Dr Joanna Moncrieff, Prof Peter Kinderman, Prof John Abraham and Dr James Davies.
AntiDepAware will be represented at both conferences.
July 27 2015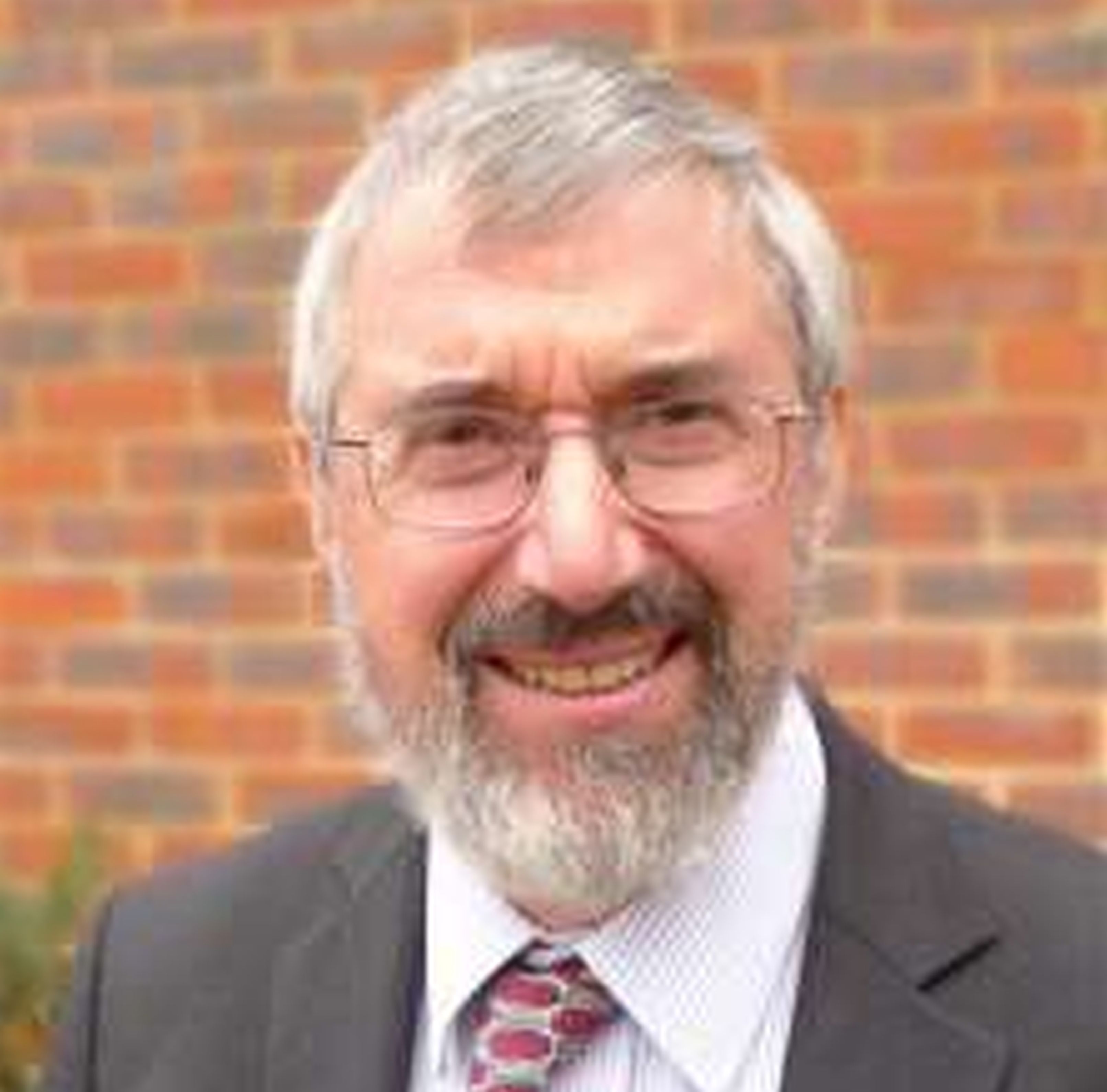 A report in today's Jewish News tells of the struggle of Rabbi Michael Hilton "to find justice for a sister failed by the system."
Rosemary Hilton died in January 2014, when she fell from the window of the third-floor flat where she lived in West London. In May of this year, an inquest was held, and coroner Chinyere Inyama recorded a narrative verdict in which he criticised aspects of her treatment.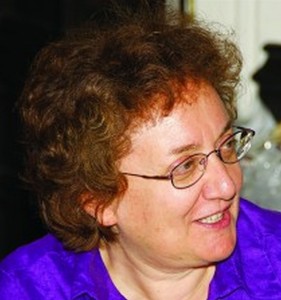 Rosemary (left) had worked for the BBC in the 1970s, and may well have been connected to Jimmy Savile. When an enquiry began in 2012, Rosemary became obsessed with it. She went to see her GP, who referred her to the Priory Hospital in Roehampton.
Here, she was prescribed anti-psychotic medication, made an initial recovery, and was discharged. A while later, however, Rosemary relapsed into depression, and went into a private mental health facility in Harrow, where she tried twice to take her own life. When her private medical insurance ran out, Rosemary was transferred to Hillingdon Hospital.
In his detailed account of Rosemary's inquest, Michael reveals that, by the time she was discharged from Hillingdon in July 2013, his sister had been diagnosed with delusional disorder and bipolar disorder. She had been prescribed, at one time or another, various anti-psychotics, the neuropathic painkiller Pregabalin, and the antidepressant Sertraline.
Upon release, Rosemary was placed in the care of  a "recovery team" managed by the Central and North West London (CNWL) NHS Foundation Trust. She was taking Olanzapine, Risperidone and Venlafaxine, a combination described by the coroner as a "poly-cocktail of drugs." However, the Risperidone was removed in September, and the Olanzapine at the end of October, because Rosemary was complaining of side-effects.
Rosemary continued to take Venlafaxine up to the time of her death. In the last two months of her life, she made several suicide attempts. In January 2014, Michael called the NHS Trust's Crisis Line after Rosemary owned up to these. He was met with an answering machine, but, when the call was returned, the call-handler did not deem his sister to be in immediate danger. A further risk assessment two days later came to the same conclusion, but the following day Rosemary's life was ended.
In the aftermath of the inquest, Michael wants to use his personal and professional experience to ensure lessons are learned. "I have no reason to believe Rosemary received anything other than the standard level of treatment," he concluded, adding, "Our community mental health services are just not acceptable."
July 23 2015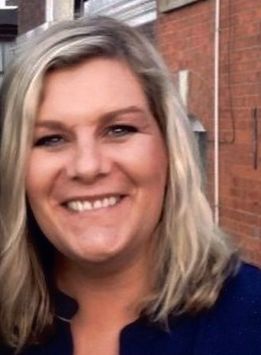 42-year-old Michelle McCann (right) died in hospital on New Year's Day in 2014. She had jumped from the top floor of a multi-storey car park in Grimsby just five days earlier, landing on the roof of a car.
Michelle, who had been taking Seroxat for 20 years, had been admitted to a mental care facility as an informal patient following several attempts to self-harm and take her life. Two days after Christmas, Michelle was collected by her father Anthony, who said that he was surprised when nurses let her go out on her own without a carer with her.
Anthony told the inquest: "She was shaky and trembling." He said he was surprised and told staff of his concern after a previous incident when she went out shopping on her own and later returned and cut herself.
Before taking his daughter into town, Anthony questioned staff as to whether she could go alone. He told the inquest a nurse had told him that Michelle was better after taking new medication and having had a good night's sleep.
On Monday of this week, coroner Paul Kelly recorded a verdict of suicide.
July 19 2015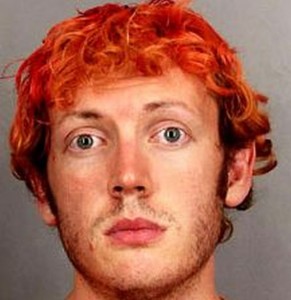 On July 12th 2012, James Holmes (left) shot dead 12 people and injured 70 others as they were watching a midnight showing of the film The Dark Knight Rises in a cinema in Aurora, Colorado. At the time of his arrest, James had no previous criminal record. He went on to attempt suicide on a number of occasions while in custody.
At the conclusion of James's trial last Thursday, a jury rejected his plea of insanity and found him guilty of first-degree murder. He now faces the death penalty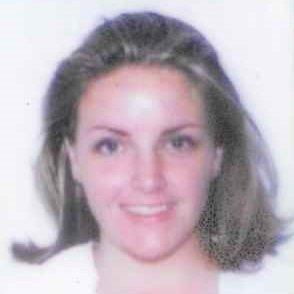 In an article published yesterday, writer Chandra Bozelko (right) argues that James's defence counsel should have entered a plea of involuntary intoxication because at the time of the shooting he had been prescribed, and was taking, the SSRI Zoloft (Sertraline) and the benzodiazepine Clonazepam.
Chandra writes: "There is ample objective evidence that these pills are what spurs violence, not unchecked mental illness. From 2004 to 2011, there were 11,000 reports to the FDA MedWatch System of psychiatric drug side effects linked to violence, including 300 homicides."
She states that a study found that "virtually every mass murder of the last 15 years was committed by someone prescribed a psychiatric medication, usually an antidepressant."
Chandra's article concludes: "SSRI involuntary intoxication defense has worked in the past but it is not raised often enough given the statistics that link SSRI's and extreme violence. Even in a case like Holmes', a case that begs for someone to make connection between SSRI's and violence, experienced, concerned attorneys have not pursued it because it hits us where our hearts often are: in our medicine cabinets. It is time to put these pills, and not the person who takes them properly, on trial."
July 17 2015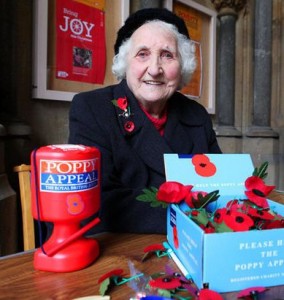 Olive Cooke (left) lost her husband in World War II after just two years of marriage. Ever since that time, she had raised money for the British Legion, and at the age of 92 was presented with an award as "Britain's Oldest Poppy Seller".
Last year, she contacted her local newspaper in Bristol to raise concerns over the number of letters and calls she was receiving from charities asking for donations. At the time, she was receiving up to 250 letters each month, as well as numerous unsolicited phone-calls.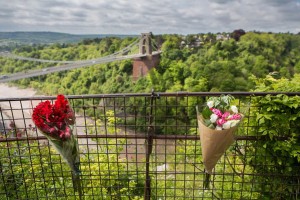 On May 6th this year, Olive's body was found at the foot of the Avon Gorge (right). After her death, many of those who knew Olive spoke about the pressure placed on her by various charities, and Prime Minister David Cameron asked the Fundraising Standards Board to investigate the aggressive and intrusive tactics employed by some charities.
At yesterday's inquest, however, it was revealed that Olive had been prescribed antidepressants in May 2009. Three months later, possibly as an adverse reaction to her medication, Olive made a "significant attempt" to take her own life. She was taken to hospital but, after being discharged, made another unsuccessful suicide attempt. She continued to take antidepressants, and was monitored by mental health teams in the following months.
In October 2013, Olive underwent surgery and radiotherapy for breast cancer. She was prescribed sleeping tablets last year.
Five days before her death, Olive saw her doctor to renew her prescription. The GP told the inquest, "She complained of ongoing fatigue. She got a few hours' sleep if she had a sleeping tablet." Coroner Thomas Moore said that a toxicology report found that Olive was still taking antidepressants at the time of her death, and a post-mortem examination revealed that she died from multiple injuries. He recorded a verdict of suicide.
July 7 2015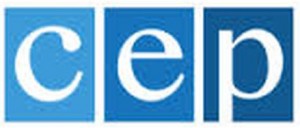 The Council for Evidence-based Psychiatry (CEP) announced today that it has been appointed as the Secretariat for the All Party Parliamentary Group (APPG) for Prescribed Drug Dependence (PDD).
The Group will address the growing problem of dependency on prescribed medication. Increasing numbers of prescriptions for addictive, psychoactive drugs are being given to both adults and children, including benzodiazepines, antidepressants, antipsychotics, stimulants and painkillers.
While these drugs may help some people in the short term, there is growing evidence that long-term use leads to worse outcomes, and many patients report devastating persistent withdrawal and other negative effects.
The APPG will engage with this issue by demanding appropriate services for those affected, proper training for medical professionals, reduced prescribing through adherence to new and existing guidelines, better data regarding the prevalence of PDD and more research into long-term harms associated with PDD.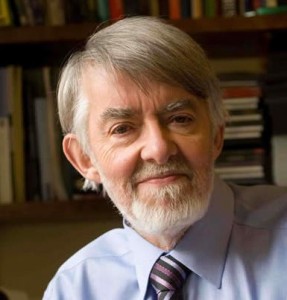 The APPG for PDD was launched at a meeting held in the House of Lords last week. The Group is chaired by Paul Flynn MP (right), with David Tredinnick MP, Lord Patel of Bradford, Baroness Masham of Ilton, and the Earl of Sandwich all elected as co-chairs.
The website for the APPG for PDD can be found at http://prescribeddrug.org/
July 1 2015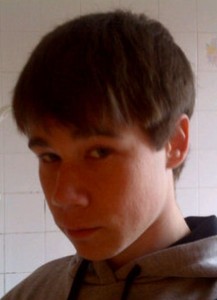 After yesterday's inquest in Leeds, the family of 22-year-old Kyle Ellis (left) stated that they were "seeking to raise awareness of depression in young adults."
Kyle's mother Sara Johnson said: "Everybody loved him. He could go out and be the life and soul and then he would just get down again."
Kyle's aunt Zoe Lister added: "We are just trying to raise awareness, so that if it saves one person's life then they don't have to go through all this."
Kyle hanged himself in his bedroom on March 26th, three weeks after he had been prescribed antidepressants by his GP.
Coroner David Hinchliff recorded a verdict of suicide.
After the inquest, a spokesperson for mental health charity Leeds Mind issued a statement on advice it would give to parents of young adults suffering from depression and suicidal thoughts: "We would encourage you to talk to your child but, if they won't open up to you, encourage them to talk to someone else."