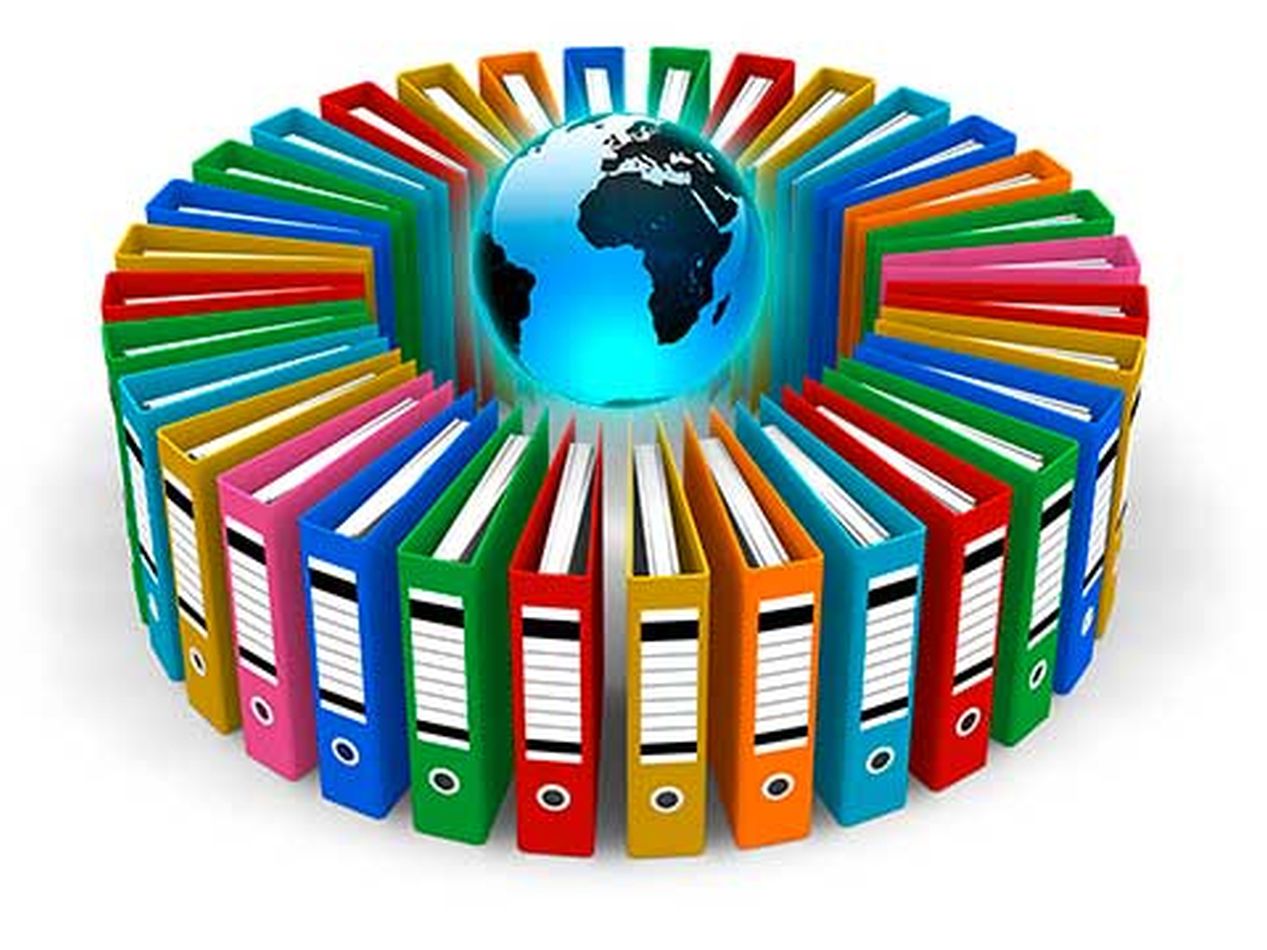 June 21 2015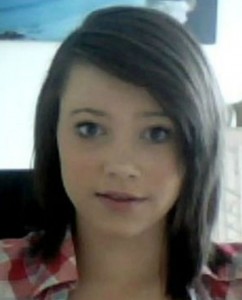 14-year-old Seren Bernard (left) hanged herself in April 2012. More than 3 years later, an inquest in Milford Haven that lasted 3 weeks concluded last Friday with a verdict of suicide.
The summary of a Serious Case Review published by Pembrokeshire Council in April 2014 revealed that "Child M" had been designated as a "looked-after" child and placed with foster-parents 4 months before her death. Seren was already being treated by the local Child and Adolescent Mental Health Services (CAMHS).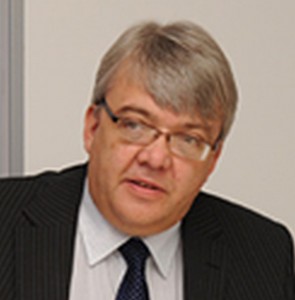 The inquest highlighted several failures in communication about Seren between CAMHS and the local authority. However, coroner Paul Bennett (right) spoke in his conclusion about a recent break-up with an "on-off" boyfriend. "It is likely to have had a bearing on her emotional state," said Mr Bennett.
The coroner concluded that, while there were communication problems between the agencies involved in her care, they "did not in any way cause or act as a contributory factor in her death."
There have been several recent inquests from other areas which revealed that children had taken their lives after being treated by CAMHS. These includeHarriet Walsh (17), Sara Green (17), Sian Armstrong (17); Elspeth McKendrick(16), Shannon Gee (16) and Taylor Smith (9).
Following Seren's inquest, a representative of the authority said that they would "consider what lessons can be learned." Perhaps lesson one should include not prescribing mind-altering psychiatric medication to children.
June 19 2015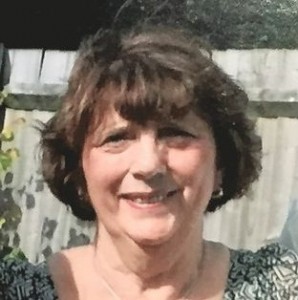 A four-day inquest in Chelmsford this week heard that 73-year-old Iris Scott (left) hanged herself in March 2014 while she was a patient at the local Linden Centre, using a scarf tied over a bathroom door.
Iris was a former bookkeeper who, in her retirement, enjoyed dancing and foreign holidays, and spending time with her six grandchildren. She also worked voluntarily for a local hospice.
A year before her death, however, Iris was diagnosed with "anxiety and depression", and was subsequently admitted to a mental health unit. The family told the inquest that, during her stay, they had raised concerns about her lack of improvement and her constantly changing medication.
The family also said that, six weeks before her death, she had attempted suicide by exactly the same method, after which she was left to roam the centre for four days with two huge black eyes, a missing tooth and marks across her face and nose  – with no member of staff questioning her injuries.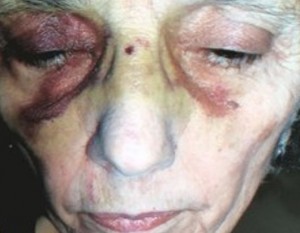 During the inquest, keyworker Linda Stark, a registered mental health nurse, described the injuries (right) as "a bump on the side of her head."
Iris's daughter Dawn said that she told nurses her mother was at risk even before the first attempt, after Iris talked about suicide on the phone. She said: "I was referred to as the 'paranoid daughter' and that if I did not calm down then she would be treating me as well. I wish they would have taken her illness more seriously – rather than just throwing her in a bed and leaving her. That could have saved her life."
Ms Stark told the inquest: "We were severely short staffed at the time. It was really difficult to work with all the staff shortages."
The jury returned a verdict of suicide, with coroner Michelle Brown making no recommendations to the trust.
The family is considering a civil action against the trust.
June 9 2015
Yesterday's online version of the Daily Mail reported a story, originally from news agency AFP, that on Sunday night a man murdered his four daughters in the province of Punjab in Pakistan.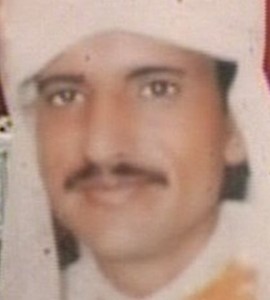 Local police officer Ghulam Shabir stated that: "Irshad Ahmed (left), a resident of Chak Jumra, strangled his four daughters, two sets of twins." He said the victims were all aged between four and seven.
"The father was on antidepressants," said the officer, adding that the mother had taken two other children to a wedding in a neighbouring town and left the girls with their father.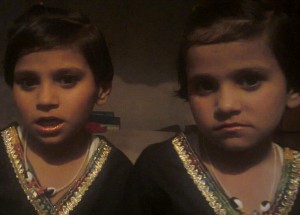 A later report confirmed the circumstances, but amended the number of daughters to three: 7-year-old twins Eman and Chashman (right), and 5-year-old Fiza. When the mother returned the next day she found the dead children in bed. The father had fled.
It is significant that the first thing that we are told about Irshad Ahmed is that he was on antidepressants. In the UK, Ireland or many other countries, that would have been the fact most likely to be concealed from the public.
Further details of the tragedy emerged today.
June 2 2015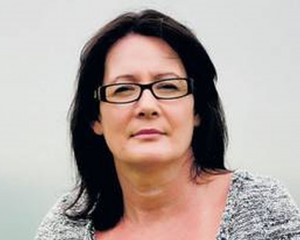 As Leonie Fennell (left) pointed out on herwebsite, yesterday's Irish Independentpublished three articles that demonstrated "just how far behind Ireland trails in pharmacovigilance."
As you'd expect, there were many comments on these articles on Twitter, but those made by Conor Cusack  (below) are particularly thought-provoking.  Conor was a renowned Cork hurler, who now devotes much of his time highlighting mental health issues.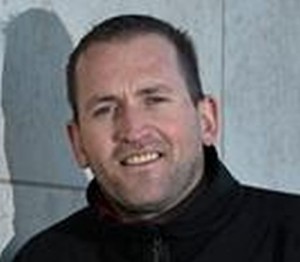 Spread over 4 tweets, Conor [@Conor14Cusack] wrote:
"Lot of opinion pieces from Irish psychiatrists in papers today. Never been anti medication but 3 questions that a brave Irish journalist might ask someday is:
1) Why has psychiatry become the fastest growing medical specialism when it has one of the poorest curative success (rates)?
2) Why are psychiatric drugs now more widely prescribed that almost any other medical drugs in the history of time?
3) Why does psychiatry, without solid justification, keep expanding the number of mental 'disorders' it believes to exist – from 106 in 1952 to 374 today?"
May 21 2015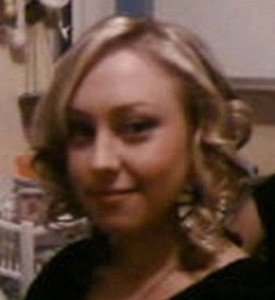 Last May, while staying at a house in Newport, South Wales, 28-year-old Sadie Jenkins (left) entered the bedroom of a 7-year-old boy and a 16-month-old girl while they slept. She attempted to cut their throats with a steak knife.
The house-owners heard the children's screams, the children were rushed to hospital, and Sadie was charged with their attempted murder. Sadie told doctors that voices told her to do it, and that she thought she was saving the children from 'a fate worse than death' when she slashed their throats. This week a jury found Sadie not guilty by reason of insanity.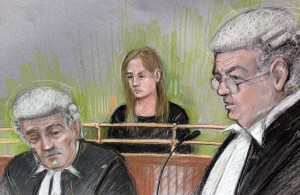 The court (right) was told that Sadie was a long-term user of cannabis and amphetamines. Prosecutor Paul Lewis said: 'She has been seen by mental health professionals, and two consultant forensic psychiatrists have come to the conclusion that at the crucial time she was suffering from an amphetamine induced psychotic illness."
However, the court was also told that Sadie had recently been placed onantidepressants by her doctor.
—–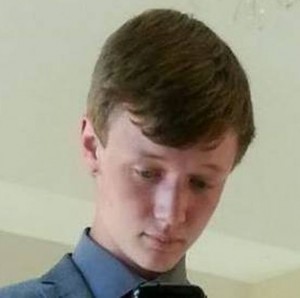 Under the headline Cannabis-plagued teenager left video suicide notes for parents before walking in front of train, theNorth Devon Journal reported that 18-year-old supermarket worker Luke Dadds (left) took his life on the railway tracks near Yate Station in South Gloucestershire in January of this year.
Luke's parents said that they first noticed Luke's cannabis problems two years previously when he was aged 16 and had started a plumbing course. Two months before his death, Luke's mother arranged for him to see a doctor about his low moods.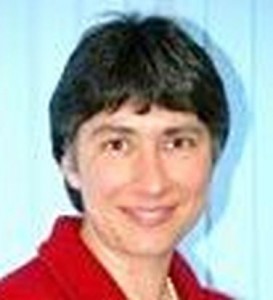 In a statement read at the inquest, Dr Rachel Bayly (right) stated that Luke first attended Courtside Surgery on October 30 last year, saying he had been feeling low moods for a year and admitted to smoking cannabis most days. But he denied having suicidal thoughts and was prescribed antidepressants.
Assistant coroner Terence Moore concluded that Luke's death was suicide.
May 20 2015
On January 7th last year, I wrote a news item about the tragic death of a Danish naval student.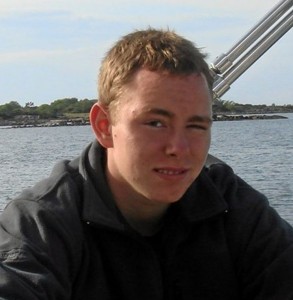 In 2011, 20-year-old Danilo Terrida (left) was prescribed Sertraline following a telephone conversation with a doctor. Danilo followed the doctor's recommendations about how many pills he should take, and after 7 days he doubled his dose, as he had been told. Four days later, Danilo hanged himself.
The doctor had never arranged a follow-up appointment, and was found responsible for Danilo's suicide by the National Agency for Patients' Rights and Complaints.

Subsequently, Denmark's health agency,Sundhedsstyrelsen, decided that patients between 18 and 24 years old would have to face an assessment and an in-depth conversation with a doctor before antidepressants could be prescribed.
Yesterday I was sent an email which originated from Danilo's family:
After the death of our beloved Danilo in October 2011, we have been through many years of largely unfruitful fight against antidepressants (also known in Denmark as "happy pills") and the Danish Health system, and our only hope left is now the Parliamentary Ombudsman.
Everything has been tried to increase the attention to how dangerous these pills are for children, adolescents and adults. Therefore, we have now chosen to publish all material in the case, in a readable format. This webpage is also a warning to all who have a family member, neighbor, friend or familiar, who unknowingly about the risks, takes antidepressants.
It is important to point out that this is not a complaint from us against anybody, but rather a description of the case as we have experienced it, since the death of Danilo in 2011.
The English version of the family's website can be found here.
May 15 2015
An inquest in Poplar, East London, heard yesterday that Yuri Ito, a 29-year-old Japanese photographer who ran a local café, hanged herself in the bathroom of the home she shared with her partner and their 3-year-old daughter.
Yuri died on December 10th last year, six weeks after attending A&E at Homerton Hospital on October 30th. There she saw a psychiatrist who believed that Yuri was having difficultly adapting to life in the UK and was reacting to stress. As a consequence, "they agreed to proceed with SSRI antidepressant medication."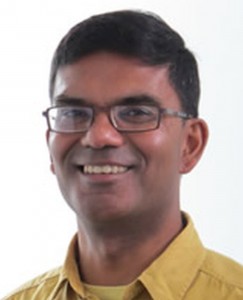 On November 11th, Yuri went to see Dr Gary Marlowe (left) at the De Beauvoir Surgery, after suffering severe panic attacks. Dr Marlowe's decision was to increase Yuri's dosage of Sertraline, and to prescribe Zopiclone to help her sleep.
Yuri returned to see him on December 8th, two days before her death, because she had run out of sleeping tablets.
"She said she felt better and she could get out of bed, and take her daughter to school," said Dr Marlowe. "It was a terrible shock and with a sad heart I found of her death. There were no obvious suggestions she had any suicidal thoughts. She has a three-year-old daughter and she was concerned for her and that she couldn't care for her – I took this as a strong protective factor against any suicidal thoughts."
Dr Marlowe then continued with an astonishing statement that one would not expect to hear from any medical practitioner, let alone one who cites as his special interests Mental Health & Drug Addiction.
He said: "There have been suggestions that SSRIs may aggravate suicidal ideation, I don't believe this to be the case here, it tends to be in children and adolescents."
Basic sources of information such as the NICE Guidelines and the British National Formulary warn prescribers of the dangers of suicidal ideation to patients of all ages, especially when, as in this case, not only was the SSRI prescribed for a condition other than moderate to serious depression, but the dosage was changed and another psychotropic drug was added.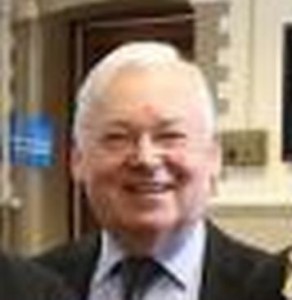 The report in the Hackney Gazette does not record the reaction of Coroner William Dolman (right) to Dr Marlowe's misleading statement. In his conclusion, the coroner said that there was no evidence that Yuri had deliberately intended to take her life, and he returned an open verdict.
May 15 2015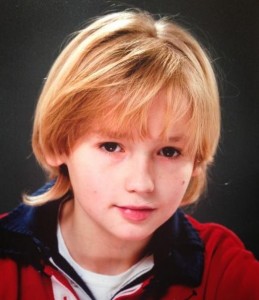 This week I was saddened to read reports of inquests of two 13-year-old schoolboys, both of whom had taken their lives by hanging.
In Kemsing, Kent, Oliver Cavey (left) was found at home in March of this year. Described as "gifted, deep and thoughtful", Oliver wrote a note to his family, telling them not to blame themselves and wishing them a "magical life".
Last June, Alex Paylor died at the home of his foster-parents in Ripon, Yorkshire. The coroner said that he could not be sure that Alex understood that his actions would result in the end of his life.
In neither of the reports of the inquests was medication mentioned.
May 1 2015
In March 2014, 17-year-old Sara Green (right) was found hanged in the Orchard Unit at the Priory Hospital at Cheadle Royal in South Manchester.
Sara was originally under the care of North East Lincs CAMHS, but was admitted to a local hospital after taking an overdose of her medication. Because of a lack of available beds, Sara was placed in an adult ward before being transferred in July 2013 to Cheadle Royal Hospital, over 180 km from home.
Sara was considered for discharge from the Priory in October 2013, but was still in the Unit at the time of her death 5 months later.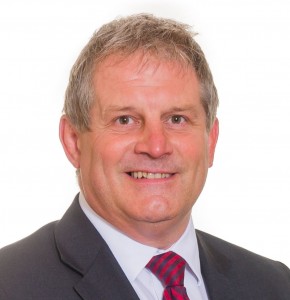 Delivering a narrative verdict at the conclusion of the inquest this week, coroner Andrew Bridgman(left) criticised the "inadequate provision" for children with mental health problems in Lincolnshire, and said that the failure of those responsible for her care at the Priory to organise her discharge "was a contributory factor to her act of self-harm."
George Werb (15) also took his life while being treated at a Priory Hospital a long way from home.
April 21 2015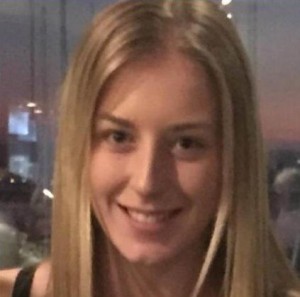 Both the Wirral Globe and the Liverpool Echoreported that, yesterday (Monday) afternoon, a verdict of suicide was recorded at the inquest of 17-year-old student Rachelle Owen (right).
If the reporting is correct and the inquest has in fact been concluded, this would be a highly unusual procedure, as Rachelle's death occurred last Friday evening, less than 3 full days before the inquest was completed.
Rachelle had told her family about 9 o'clock that she was going for a walk. Almost half-an-hour later, she was struck by a train. The inquest was read an account by the train driver, and heard that British Transport Police (BTP) had found that "there was no third-party involvement."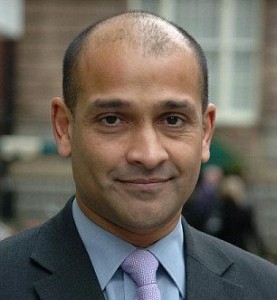 Liverpool's coroner Andre Rebello (left) concluded: "Rachelle walked out in front of an oncoming train at the foot-crossing at Drummond Road in Hoylake. She sustained fatal multiple injuries. Given the evidence we have I am satisfied that Rachelle took her own life." He added: "I prefer not to use the word suicide."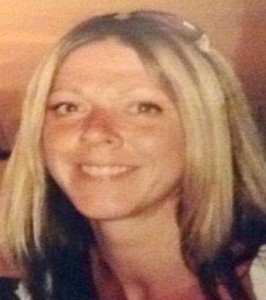 At the end of February, Rachelle had learned of the death of her mother Kay Diamond (right), who had been found in a Liverpool flat. A man was later arrested for her murder. It is inevitable to conclude that the two deaths are linked inextricably.
However, neither of the two newspaper articles mention toxicology findings, or whether a medical report from Rachelle's GP was sought. In all probability, therefore, we shall never discover whether or not Rachelle was prescribed psychiatric medication for her grief.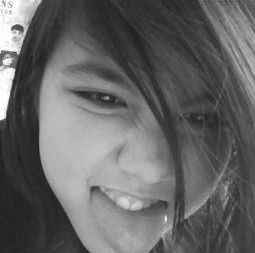 In February, Mr Rebello presided over the inquest of 15-year-old schoolgirl Jade Kosanlavit (left) who, like Rachelle, was struck by a train on the Wirral last November. On that occasion, he rejected claims by Jade's family that her death may have been induced by prescribed Fluoxetine. Instead, he concluded that: "It happened in spite of the medication."
April 10 2015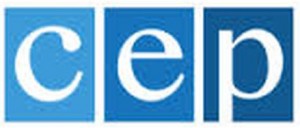 An article on the website of the Council for Evidence-based Psychiatry (CEP) this morning revealed that over 57 million prescriptions for antidepressants were issued in England last year, enough for one for every man, woman and child. The latest prescription figures from theHealth & Social Care Information Centre  (HSCIC) showed a 7.5% increase compared with the previous year.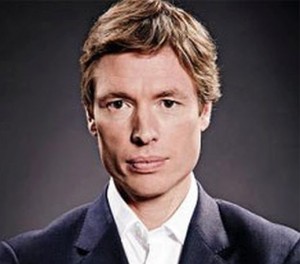 Dr James Davies (left), a co-founder of theCEP, said: "More people are taking antidepressants for longer because these drugs cause dependency and people cannot get off.  Withdrawal support charities report increasing numbers of people who are unable to withdraw without suffering severe symptoms which can sometimes last for months or even years after coming off.  Urgent action is needed to reduce prescribing levels and to provide proper services for those who wish to come off."
The HSCIC also reported significant rises in other types of psychiatric drugs. For example, prescriptions for anti-psychotics rose by 8% last year to 10.5 million, while prescriptions for stimulants such as Ritalin went up by 8% to almost 1.2 million.
Dr Davies continued: "It is very worrying that each year prescription rates rise at a much faster rate than the population, with a total of around 85 million prescriptions for psychiatric drugs last year in England alone.  The evidence clearly shows that long-term use of these medications often leads to worse outcomes for patients, with higher rates of mortality and disability.  These drugs should be used much more cautiously, only for short periods and always with a clear plan for tapering off."
April 4 2015
In an article for Mad in America this week, Professor John Read revealed some of the results from what he claims is the "largest survey" of people taking antidepressants to be carried out thus far.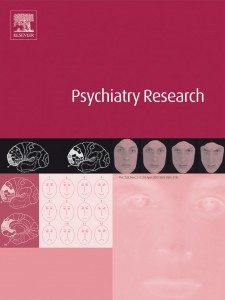 The survey, entitled Adverse emotional and interpersonal effects reported by 1,829 New Zealanders while taking antidepressants, was originally published last year in the journalPsychiatry Research.
The survey looked at 20 adverse effects, 8 of which were reported by over half of the participants. The most common were Sexual Difficulties (reported by 62%) and Feeling Emotionally Numb (60%). Percentages for other effects included: Feeling Not Like Myself (52%), Agitation (47%),Reduction In Positive Feelings (42%), Caring Less About Others (39%),Suicidality (39%) and Feeling Aggressive (28%).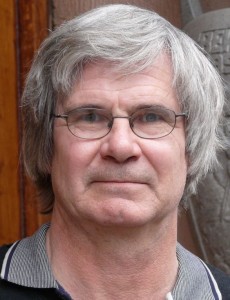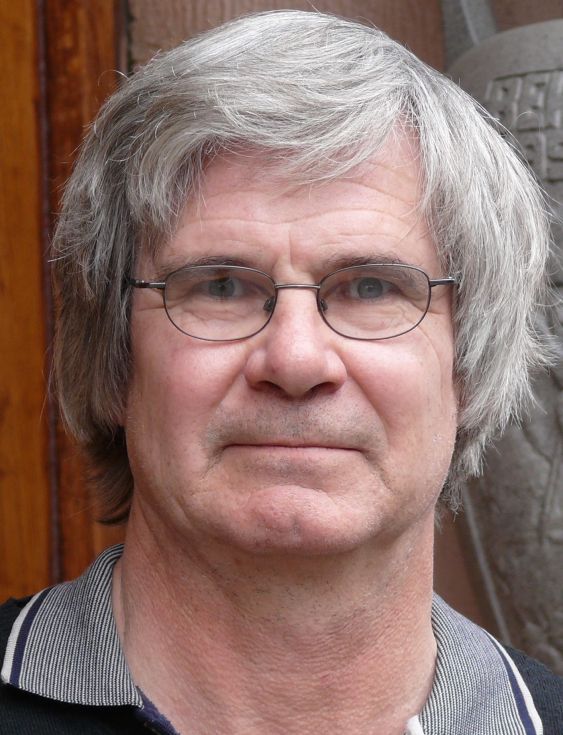 In an implicit reference to the recentGermanwings tragedy, Professor Read (left) wrote: "If one had to imagine a combination of feelings most likely to increase the chances of a tragedy involving the loss of multiple lives it would be hard to do better than emotional numbing, agitation, aggression, suicidality and caring less about others.
"Although we cannot know whether these findings are relevant to the recent tragedy, it certainly seems that antidepressants do have a broad array of adverse emotional and interpersonal effects and that these effects are far more common than previously thought."
Professor Read also reported that participants were given 10 possible reasons why prescription rates of antidepressants are so high. Among the more commonly endorsed  explanations were: 'Drug companies have successfully marketed their drugs' (61%), 'Drug companies have successfully promoted a medical illness view of depression' (57%),  'GPs don't have enough time to talk with patients' (59%), and 'Other types of treatments are not funded or are too expensive' (56%). The least endorsed explanation for high prescribing rates was 'Antidepressants are the best treatment' (20%).
April 4 2015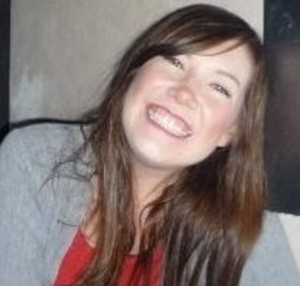 An article by Madlen Davies (right) for the online version of today's Daily Mail stated that 69% of those prescribed SSRI antidepressants in the US did not actually meet the criteria of "major depressive disorder" as laid down by the current edition of the Diagnostic and Statistical Manual of Mental Disorders (DSM-5). In other words, they are not actually suffering from what, in the UK, is termed "clinical depression".
In the US, SSRIs are also prescribed for other psychiatric disorders, but the researchers found that 38% of those taking the drugs did not meet the criteria for obsessive compulsive disorder, panic disorder, social phobia or generalised anxiety disorder either.
The report was published originally in the Journal of Clinical Psychiatry, where the researchers concluded: "Many individuals prescribed antidepressants may not have met the criteria for mental disorders. Our data indicates that antidepressants are commonly used in the absence of clear evidence-based indications."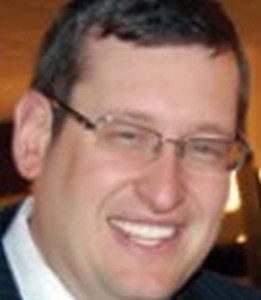 Commenting on the study, Dr Howard Forman(left), medical director of the Addiction Consultation Service at Montefiore Medical Center, said that clinical depression is distinct from temporary feelings of sadness. He toldMedical Daily: "We all experience periods of stress, periods of sadness, and periods of self-doubt. These don't make us mentally ill, they define us as human."
In the UK, similar criteria for the prescription of SSRIs have been established.Guideline CG90 published by NICE states that patients should attain the threshold of "moderate to severe depression" before antidepressants should be considered. Moreover, NICE warns: "Do not use antidepressants routinely to treat persistent subthreshold depressive symptoms or mild depression because the risk benefit ratio is poor."
April 2 2015
According to yesterday's online edition of the Pittsburgh Tribune, bereaved parent Bob Cranmer described US military suicide rates as "outrageous", and raised questions about the side effects of the antidepressants that the Veterans Administration is prescribing to former service members.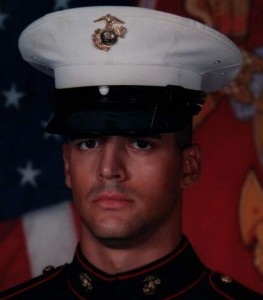 Bob's 28-year-old son David Cranmer (right), a former Marine who took part in the Iraq war, had no previous history of suicidal tendencies when he took his life 3 weeks ago. He had been prescribed antidepressants the previous month, after being diagnosed with PTSD.
Bob is demanding an inquiry into the link between antidepressants and the high suicide rates among veterans. Federal estimates suggest that the total of veterans who take their lives might reach 22 a day, a figure which would account for around 20 per cent of suicides nationwide.
Hundreds more service members on active duty take their lives each year, according to the US Department of Defense. It recorded 268 confirmed suicides among active enlistees in 2014. That does not include suicides among men and women in the Reserve units and National Guard.
April 1 2015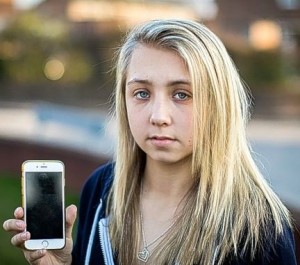 A report in yesterday's Western Daily Presstold the story of 17-year-old Lauren Searle(left) from Somerset, who visited Egypt with her family over the Christmas period. While she was there, she used the mobile phone that her mother had bought for her to keep in touch with her friends on Facebook.
Unfortunately, Lauren misunderstood the terms of the contract with provider O2, and did not realise that the cap on her data limit had been removed. Consequently, her mother Sharon was later faced with a bill of almost £5000. Sharon has said that she cannot afford to repay the bill, even at the rate of £100 per month requested by O2.
The report states that Lauren "felt so guilty about the bill she went to the doctors and was prescribed antidepressants." To be precise, she was given the SSRICitalopram.
Sharon told a reporter: "You don't expect your 17-year-old daughter to be on antidepressants." However, Sharon does not realise just how accurate her statement is.
Even for adults, NICE Clinical Guideline 90 states that SSRI antidepressants are to be prescribed only for "moderate to severe depression"; for lesser conditions like the anxiety suffered by Lauren, they are not recommended because of the risk of suicidal thoughts and other unpleasant side effects.
NICE Clinical Guideline 28 deemed Citalopram (and every other SSRI apart from Fluoxetine) as completely unsuitable for use with anybody under 18, because, once again, of the risk of suicidal thoughts and other unpleasant side effects.
NICE regards Fluoxetine a something as a "last resort" for anybody under 18, as it should be prescribed only after 3 months of therapy for "moderate to severe depression" has proven unsuccessful. There is no report of Lauren's receiving any therapy at all.
By prescribing Citalopram, Lauren's doctor appears to have disregarded these important guidelines, acting in a manner that may be considered negligent and unprofessional.
March 26 2015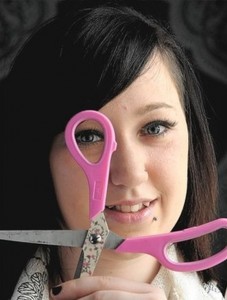 An inquest this week heard that, last September, 20-year-old Chloe Carey (right) from Crawley, Sussex, put a note through her neighbour's door saying she intended to take her own life before she hanged herself in her flat.
Two years previously, Chloe had made news locally when she had her head shaved to raise money for charity, after clumps of her hair had started to fall out: "I cried a lot when it started happening," she said. "My hair is one of the things I've always spent a lot of time on. But you can either sit there and cry about it or turn it into something positive."
Chloe's hair loss was attributed to unnamed "long-term medication" that she had been prescribed.
The inquest heard, however, that despite her positivity, Chloe had sought "treatment for depression". Toxicology results showed that the "treatment" included two SSRI antidepressants, Sertraline and Citalopram.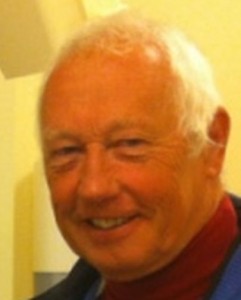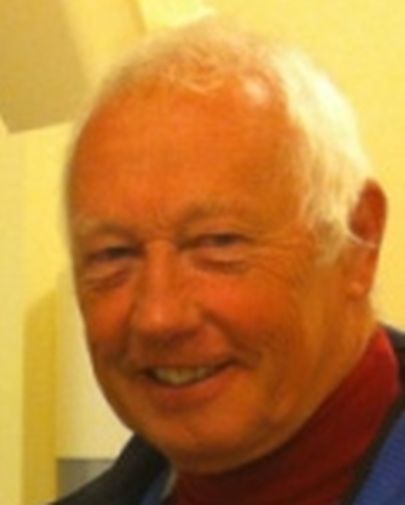 It would appear that neither Coroner Dr David Skipp (left) nor anybody else at the inquest showed any concern as to why a slight 20-year-old woman came to be taking not one, but two powerful prescription drugs with recognised links to suicide, both of which have been considered totally unsuitable for use with patients slightly younger than Chloe.
Dr Skipp recorded a verdict of suicide.
March 23 2015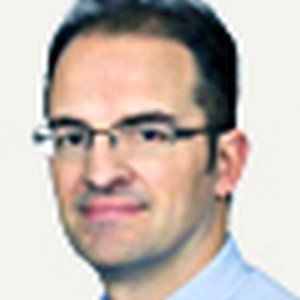 An article by Patrick Sawer (right) in last Saturday's edition of the Daily Telegraph revealed that an increasing number of dog owners are feeding antidepressants to their pets.
A recent report by the People's Dispensary for Sick Animals (PDSA) found that more than a quarter of dog owners leave their pet alone in the house for five hours or more during a weekday and that 250,000 dogs in the UK are never walked.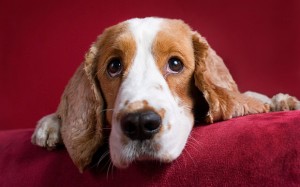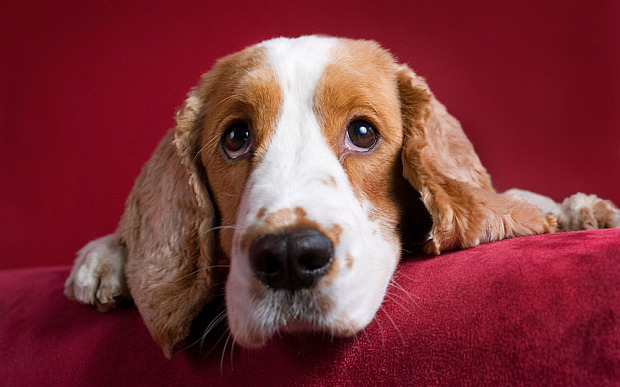 Long periods of separation from their owners can lead to anxiety, and many irresponsible dog owners are turning to drugs in a bid to counter the animal's sense of loneliness, either feeding them their own supplies of human antidepressants, or obtaining a prescription from their vet.
Several licensed antidepressants specifically for animals are available, including Clomipramine and Selegiline. Another product, Reconcile, is made by Eli Lilly, the company responsible the human antidepressant Fluoxetine. The article does not mention whether the many unpleasant side-effects of Fluoxetine reported by humans have also been apparent in dogs.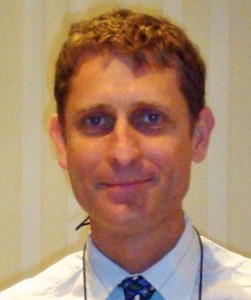 Dr Andrew Knight (right), professor of animal welfare and ethics at the University of Winchester, said that drugs are not a solution and that dogs need love and attention.
"Instead of attempting to calm or even sedate our stressed pets with pharmaceuticals, it's about time we started giving our pets the care and attention they really deserve. Only then might we truly be eligible to call ourselves a nation of animal lovers.
He continued: "Dogs need to be walked every day, yet too many are left at home with little to do while owners go to work. It's hardly surprising that many resort to barking and demolishing the furniture, in their desperation for attention and stimulation."
March 19 2015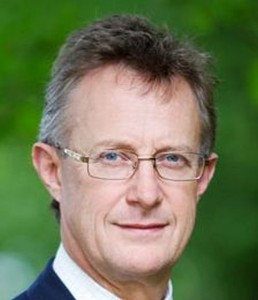 Jo Stephenson (left), deputy leader of Cumbria County Council, died in hospital last July as a result of injuries sustained three weeks earlier when he jumped from the roof of his house.
Yesterday's inquest heard that 59-year-old Mr Stephenson, a former solicitor, had been under considerable political stress after attempting to introduce new parking charges in the county. He had also been "deeply distressed" by personal online attacks.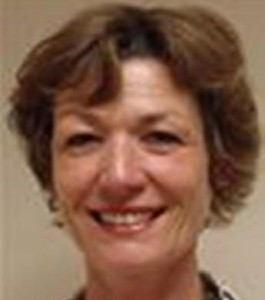 Mr Stephenson's wife Hilary (right) told the inquest that: "He was terrified, sleep-deprived and affected by medication at the time."
Coroner Alan Sharpe delivered a narrative verdict, stating that although Mr Stephenson had told paramedics that he had intended to take his own life, it was not certain that he had been thinking clearly at the time.
March 13 2015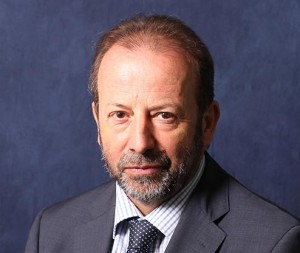 This week, an independent report was published by Prisons and Probation Ombudsman (PPO) Nigel Newcomen (left) into 84 of the 89 self-inflicted deaths of prisoners which occurred in England & Wales during the past two years.
One of the major findings in the report was that, in several cases, inconsistency in the prescription of antidepressants was a factor. Two of the case studies in the report showed this.
Mr D had a history of self-harm and a dependence on alcohol. When he arrived at prison, he told staff he wanted to kill himself. He was placed on an Assessment, Care in Custody and Teamwork (ACCT) plan, which included "appropriately prescribed antidepressants." After two weeks, the ACCT plan was closed, without monitoring by the mental health team. A week later, Mr D hanged himself.
Mr E had recently been discharged from a secure mental hospital but didn't receive his antidepressant medication, was not seen by the psychiatrist as he should have been, and had his antipsychotic medication reduced without close monitoring. Mr E suffocated himself.
One of the Ombudsman's "lessons to be learned" states: "Continuity and responsiveness in mental health care is essential. Mental health referrals need to be made and acted on promptly. Care should be taken to ensure continuity of care from the community. Attention must be paid to potential increased risk when medication is changed, ended or otherwise disrupted."
March 12 2015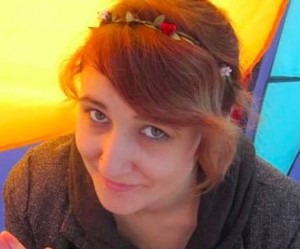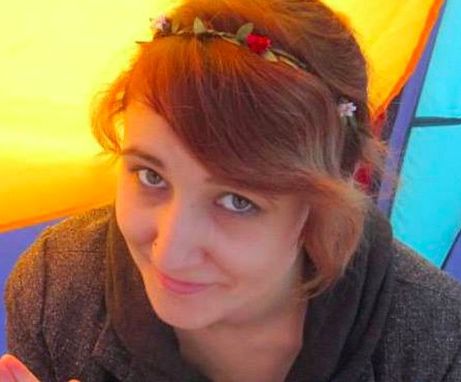 An inquest in Birmingham this week heard how 23-year-old mental health campaigner Rebecca (Becki) Luscombe (right) died by hanging at a psychiatric unit in Sparkhill. She had been admitted to the unit after taking an overdose of her medication.
Becki, a former student at the University of Birmingham, became known throughout the country in 2013 when she campaigned successfully on Twitter to have a range of offensive Hallowe'en
costumes removed from the shelves of supermarkets. The costumes (left) were marketed under names such as Psycho Ward and Mental Patient. After withdrawing the costumes, Asda and Tesco made substantial contributions to mental health charities.
Following her death last September, Becki was given a posthumous award of Mental Health Hero, which was presented to her parents by the Deputy Prime Minister.
March 11 2015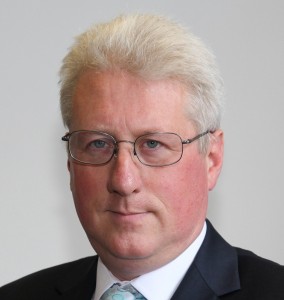 Today's edition of Torbay's Herald Express reports that, in a full council meeting, Cllr Julien Parrott (right) asked health authorities to confirm how many children in Torbay have been prescribed the antidepressant Prozac (Fluoxetine).
He described Prozac as "a strong drug which can have shocking effects on a healthy adult male," and told the meeting: "If, and I stress the if, our GPs and hospital are prescribing Prozac to five year olds and above in large numbers, what does that say about the state of our other mental health support for them?"
Cllr Parrott warned: "Children grow up fast. They need our help now or they will be the involuntary tranquilliser addicts of future decades."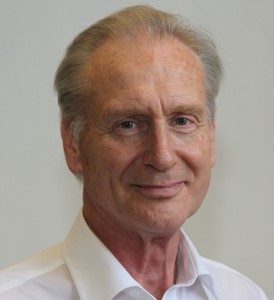 Mayor Gordon Oliver (left) agreed to the review, saying there was concern nationally on the use of antidepressants, particularly for the under 18s.
He said: "Naturally we are asking questions such as whether it is necessary and whether there is an alternative. The first step is to find out the situation in the Bay, then we can then decide what the extent of the problem is here."
He said they would liaise with the health organisations to access what information is available, adding: "There will be a proper and deep investigation."
A full transcript of Cllr Parrott's speech can be seen on his website.
March 6 2015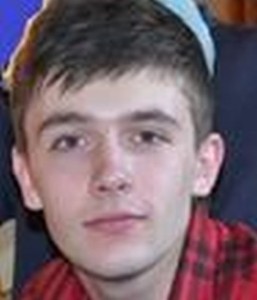 Last September, 22-year-old Ryan Males (right) visited his GP in Ashford, Kent. He was prescribed "a different set of antidepressants" because the previous ones had left him feeling "flat."
Despite the increased risk of suicidal ideation which can occur after a change of dosage, it was another four weeks before Ryan was next seen by his GP. At the follow-up appointment, Ryan told his GP that, four days earlier, he had visited Beachy Head with the intention of taking his life. Five days after the appointment, Ryan jumped to his death from a block of flats in Ashford.
This week's inquest heard that the local mental health team had classed Ryan as medium to low risk after an assessment, so he was kept on a waiting list. The team leader agreed that Ryan should have been classed as high risk, which would have meant that he would have been monitored more closely.
Coroner Christine Freedman recorded a verdict of suicide, but said that Ryan should have had more help.
Speaking after the inquest, Ryan's foster mother Tracy Roberts said: "I'd like to be clear on my concerns about Ryan's lack of care and how this may still be impacting on other people in a similar situation … I urge anyone who has cared for, or who is still caring for someone, with mental health problems, who believes their loved one has been incorrectly assessed as low, medium or no risk, to contact a local advocacy service who will help you get the help needed.
"Ninety people a week in England and Wales take their own life and I find this shameful. With the right support it has been proven it can be successfully reduced … In Ryan's name I will be looking at what further action to take to make sure this doesn't happen to anyone else."
March 3 2015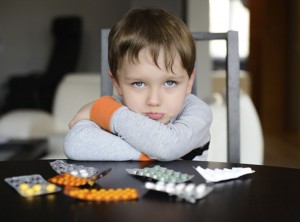 A recent article, written by Dr Murali Doraiswamy and published in The Wall Street Journal, asked: Why are so many toddlers taking psychiatric drugs?
An analysis of 2013 IMS Data found that over 274,000 infants (0-1 yrs) and 370,000 toddlers (1-3 yrs) in the USA were on anti-anxiety and/or antidepressant drugs. This report also found that there had been increases in prescriptions for ADHD medication and powerful antipsychotics such as Risperdal for infants and very young children.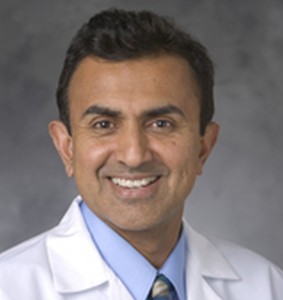 Dr Doraiswamy (right) said that toddlers in the welfare system and in foster homes are particularly vulnerable to receive drugs for behaviour control. Had he lived today in a foster home, Dennis the Menace would probably have met criteria for Oppositional Disorder, Temper Dysregulation Disorder, ADHD and/or Bipolar, and forced to take multiple drugs.
He added that most use in such young children is "off-label," posing safety concerns as children are being prescribed medication outside guidelines. He blamed a culture of "a pill for every temper tantrum," and said that there was a need to invest more in building resilience in children.
February 27 2015

The lists of antidepressant-related self-inflicted deaths on this site have, thus far, been taken exclusively from online reports. A few have been found in Serious Case Reviews, and others from online Prevention of Future Deaths (PFD) reports. The great majority of these, however, are from the online versions of local or national newspapers.
I cannot be certain what proportion of the actual number of deaths of this nature this year have appeared so far on the Inquests 2015 page. In many cases, a death may appear to have all the hallmarks of being linked to antidepressants but not enough information is provided: these are listed on the "Treated for Depression" – 2015 page. Many inquests into self-inflicted deaths, particularly in larger cities, are not reported at all.
Today, however, I was sent scans of two reports of inquests from the Shropshire Star that appeared this week in the actual newspaper, but not online.
The first (above left) concerned 29-year-old Anthony Roberts from Telford, who took his life by hanging.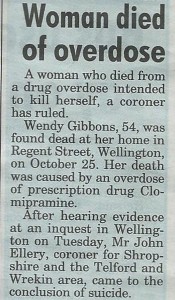 Coroner John Ellery decided to record a narrative verdict, as Anthony may have been "suffering a psychotic episode" after having been prescribed Mirtazapine.
The other (right) referred to 54-year-old Wendy Gibbons from Wellington, whose death was caused by an overdose of the tricyclic antidepressant Clomipramine that had been prescribed for her. In this instance, Mr Ellery delivered a verdict of suicide.
February 24 2015

An article on the Mental Health Today (MHT) website referred to a recent study, led by the University of Nottingham and published in the British Medical Journal (BMJ), which found that rates of suicide and self-harm were highest in the first 28 days after starting antidepressants and remained increased in the first 28 days after stopping treatment.
Project leader Dr Carol Coupland said: "The results of our study indicate that more research into these potential links is warranted, but do suggest that the benefits and risks of different antidepressant treatments should be considered when antidepressants are prescribed and also that GPs should monitor patients carefully in the first four weeks of starting and stopping antidepressant treatment."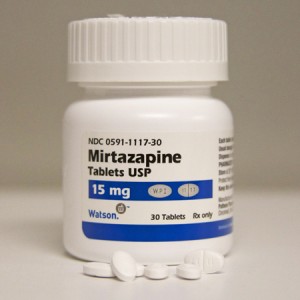 The study also found that rates of suicide were higher if patients were taking a range of antidepressants including Venlafaxine, Trazodone and Mirtazapine. Dr Coupland said: "Our study found that rates of suicide and self-harm were similar for patients prescribed SSRIs and tricyclic and related antidepressants, but were higher for some other types of antidepressants."
Although antidepressants have been shown to be effective in reducing symptoms of depression, there is concern that the rates of suicide and self-harm may actually be increased by antidepressant use, particularly in younger people.
Professor Julia Hippisley-Cox, co-author on the research paper and a GP, said: "While some patients currently taking these drugs may find these results concerning, stopping these medications without seeking medical advice could be dangerous. Anyone with any concerns should discuss them with their GP at their next appointment."
February 18 2015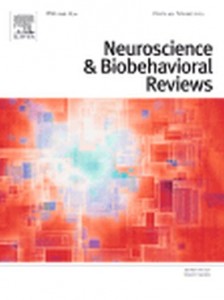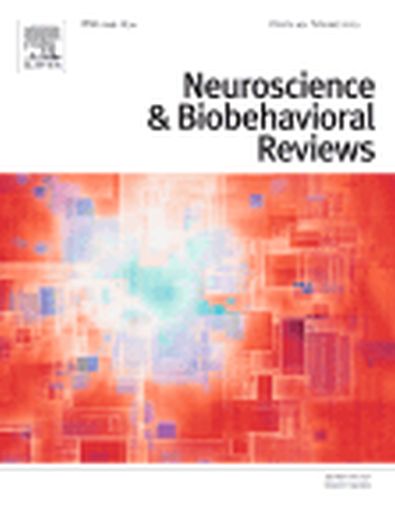 The authors of a recent paper, published in the journal Neuroscience & Biobehavioral Reviews (left) are challenging the existing theory, promoted by Pharmaceutical companies, that depression is related to low levels of serotonin in the gaps between cells in the brain.
The low-serotonin theory is the basis for commonly prescribed antidepressants called selective serotonin re-uptake inhibitors (SSRIs), which keep the neurotransmitter's levels high by blocking its re-absorption into the cells that release it.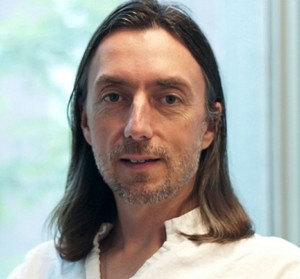 Lead author Paul Andrews (right), an assistant professor of Psychology, Neuroscience & Behaviour at McMaster University in Hamilton, Canada, claims that SSRIs actually make it harder for patients to recover, especially in the short term.
"It's time we rethink what we are doing," said Paul. "We are taking people who are suffering from the most common forms of depression, and instead of helping them, it appears we are putting an obstacle in their path to recovery."
When depressed patients on SSRI medication do show improvement, it appears that their brains are actually overcoming the effects of antidepressant medications, rather than being assisted directly by them. Instead of helping, the medications appear to be interfering with the brain's own mechanisms of recovery.
"We've seen that people report feeling worse, not better, for their first two weeks on antidepressants," said Paul. "This could explain why."
The authors found that the best available evidence appeared to show that there is more serotonin being released and used during depressive episodes, not less. Their paper suggests that serotonin helps the brain adapt to depression by re-allocating its resources, giving more to conscious thought and less to areas such as growth, development, reproduction, immune function, and the stress response.
Paul, an evolutionary psychologist, has argued in previous research that SSRI antidepressants leave patients in worse shape after they stop using them, and that most forms of depression, though painful, are natural and beneficial adaptations to stress.
February 9 2015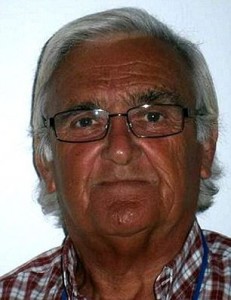 Last Friday, a retired army officer was sentenced to be detained in hospital under the Mental Health Act (MHA) after stabbing his wife Doreen at their home in Durrington, Wiltshire.
While 69-year-old Leonard Webb (left) was in the army, he contracted malaria, and suffered recurring bouts of depression from then onwards. He left the army in 1994. and went on to run a stall on the antiques market in Devizes, selling military memorabilia.
Last April, Leonard and Doreen reported to their GP their concerns over Leonard's deteriorating mood, and the local mental heath team visited the couple every day from April 14 to April 18, which was Good Friday. Leonard had told the care staff that he had wanted to "end it all," although he had made no suggestion of wanting to harm Doreen.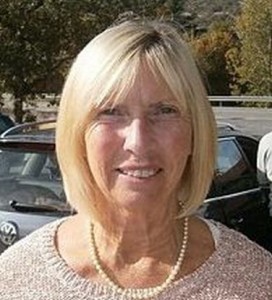 Following the last visit, Leonard picked up a kitchen knife and stabbed Doreen (right) once in the chest.
He then called the police and said: "I've just killed my wife," later telling a police officer that he didn't know why he had done it and that he was on antidepressants.
In a statement, the family said: "They were happily married for over 44 years and shared so many precious moments together, travelling the world and being around for their family."
February 3 2015
At a hearing last week in Winnipeg, Canada, 24-year-old Gordon Mackintosh asked a judge to find him not criminally responsible for robbing a bank in the town. Gordon is the son of prominent Manitoba politician Gord Mackintosh.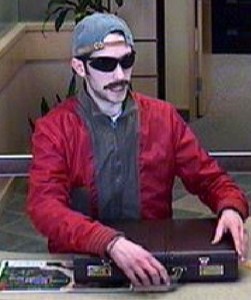 In April 2012, Gordon entered the bank wearing a baseball cap, sunglasses, and a fake moustache. He approached a teller with a note demanding money and indicated that he had a bomb in his briefcase. Gordon was given $100, approached another staff member for a phone number, then left the bank.
Gordon's defence is that, at the time, he was withdrawing from the antidepressant Effexor, marketed in the UK as Venlafaxine.
Gordon's mother Barbara, told the court that her son picked her up from work later that day and did not appear himself. "Gordie wasn't really saying anything," she said. "He was pale … almost ghost-like. His eyes were glazed."
Barbara later recognised Gordon from a CCTV photo (above) in the newspaper, and persuaded him to turn himself into the police.
Gordon told the court that he remembered putting on his disguise and going to the bank but had no recollection of robbing it.
Gordon's lawyer said that, in the weeks prior to the bank robbery, Gordon, at his doctor's direction, had been withdrawing from Effexor. "This was delirium brought on by the reduction in Effexor; it is a documented side-effect."
In a report submitted to the court, a psychiatrist wrote that Gordon was reducing his drug dosage at the same time as he was preparing for university exams, possibly compounding the withdrawal symptoms.
The prosecutor is not opposing Gordon's plea, saying: "I can't provide any explanation other than a disease of the mind. If there was some other logical explanation, I would be pleased to present it to the court."
The judge will announce his decision later this month.
(Update: 3 weeks later, the judge found Gordon "not criminally responsible" for robbing the bank)
February 2 2015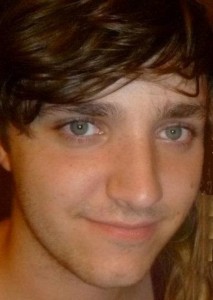 Matthew Dunham (right), a 25-year-old web designer, was prescribed Citalopram approximately 3 months before he jumped from the fifth floor of the Castle Mall Shopping Centre in Norwich on May 9th 2013.
Lawyers revealed today that his family have settled a claim out of court with the Norfolk and Suffolk Foundation Trust (NSFT) after the trust admitted failures that "materially contributed to the deceased taking his own life."
An inquest in September 2013 heard that Matthew was not happy with his accommodation or his job, and that a friend convinced him to visit a doctor who prescribed Citalopram. Two weeks later, on March 27, he was assessed as suffering with severe low mood and mild anxiety and was advised to attend stress control sessions.
On April 8 Matthew attended an assessment, where a clinician recorded evidence of depressive symptoms and a sense of hopelessness. Matthew disclosed that he felt suicidal at times and, on the previous evening, he had set up a noose in his flat and stood in front of it for 20 minutes. He was rated as a 7/10 suicide risk.
He was then referred to the recovery team of the NSFT, but two weeks later the team had still not contacted him. Instead, they held a meeting among themselves but not including Matthew, at which he was allocated a social worker. He was then sent a letter on May 2 suggesting an appointment for May 23.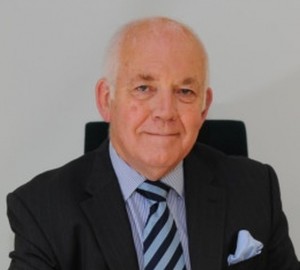 Recording a narrative verdict, Norfolk  coroner William Armstrong (left) said that there were "fundamental deficiencies" in the trust's care for Matthew.
After the inquest, Matthew's family said in a statement: "We are heartbroken to know that Matthew went from a wonderful person to this in the space of nine weeks. Our son was an intelligent, caring person who sought professional help as soon as he realised he was depressed." Matthew's mother Donna was appalled by Matthew's lack of treatment and took the case to law.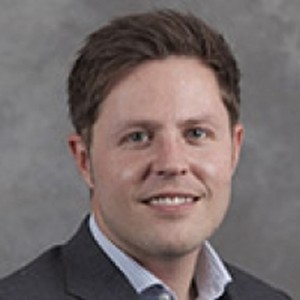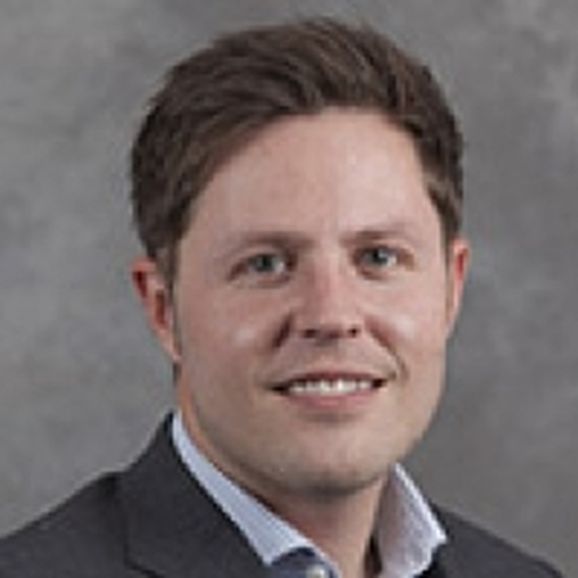 Donna's lawyer Ben Ward (right), a medical negligence specialist with Ashton KCJ, said: "Matthew's family feel passionately that the mental health service let Matthew down. The details of Matthew's case reveal a hopelessly bureaucratic mental health service, which completely betrayed him. I dread to think of the turmoil that Matthew was experiencing at the time. It may be that the fatal flaws revealed by this case are due to lack of money and resources or it may be management structure."
The lawyer said his team had worked on 20 cases in the past three years involving patients in East Anglia who had taken their own lives.
January 28 2015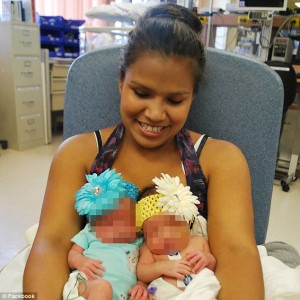 In Olympia, Washington, a woman is at present in custody, having been charged with the attempted murder of her 3 daughters (6-month-old twins and a 2-year-old), who remain in a critical condition.
On Sunday, 29-year-old Christina Booth (left) used a kitchen knife to cut the children's throats before calling 911. She told the police that their crying annoyed her husband, and that: "They will be quiet now."
Christina had spent the evening with her husband Thomas, an Army sergeant, and they had each drunk two glasses of wine. Thomas didn't witness the incident, but helped to provide medical aid before paramedics arrived.
Thomas told police that Christine had been "very stressed out" raising the children and was on medication for post-partum depression.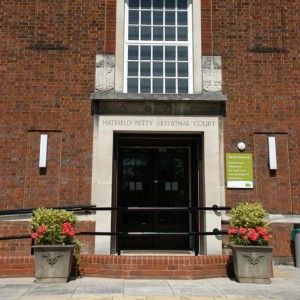 A recent inquest at Hatfield coroners' court (right) heard that the body 64-year-old John Keen was discovered with a bag over his head at his St Albans home.
John was a retired chartered mechanical engineer who was described as a perfectionist who could become upset should things go wrong. A typed and signed note was found near John's body, addressed to the coroners, stating that it was his intention to end his life.
What was unusual about this case, and something that is rarely reported, was that medical records from John's doctor did not show anything of relevance, and there was no indication of any treatment for depression.
Recording a verdict of suicide, coroner Edward Solomons said the cause of death was asphyxiation and that John had intended "concluding his life during an episode of untreated depression."
January 26 2015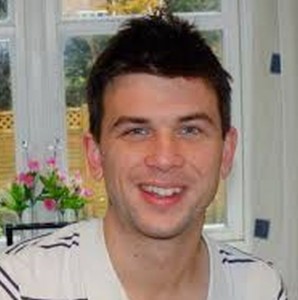 In June last year, 30-year-old IT consultant Ross Buggins (left) went to see his GP in Norwich complaining of a variety of problems. Blood tests came back clear and he was prescribed antidepressants and given a leaflet on anxiety management.
Soon after, while visiting his parents in Canterbury, Ross suffered an extreme panic attack.
He said: "My head felt as if it was burning and my muscles locked up. I couldn't breathe properly but was screaming."
Ross was rushed to the local hospital by ambulance, where he had blood tests, a chest X-ray and a CT scan before doctors declared the problem was "truly psychological" and discharged him.
"I thought I was having a mental breakdown, which felt awful as it was so unlike me," said Ross.
His parents were equally alarmed because their son had never had mental health issues in the past and had been fit and healthy.
After another panic attack, Ross was taken back to hospital. This time mental health services were called and he was given stronger antidepressants. Weeks later, Ross tried to hang himself. He is only alive today because the belt that he had put around his neck snapped, saving his life.
In August, he headed to Crete on holiday with his girlfriend Emma to try to help his illness, but the trip ended on the way to the airport when he tried to climb out of the car. "I was so paranoid, I thought we were going to die in a plane crash," said Ross. The police escorted him to his home and his family decided to call the crisis team, which led to him being sectioned.
In the mental health unit in Norwich, Ross was treated for insomnia by a sleep expert who was the first to recognise something else was wrong and urged his doctors to revisit his case.
A week later, his sodium levels plummeted and he went into a coma-like state.
Finally, he was seen by a neurologist for the first time and, in November, after a series of tests, he was finally diagnosed with anti-NMDA receptor encephalitis, for which he could be treated with the right medication.
Ross said: "After treatment, it was incredible how normal I felt and I was discharged five days later. It's scary that there are probably other people in the mental health system who are not really psychotic and have a physical cause for their symptoms that they aren't being treated for."
His father Brian added: "The whole episode took quite a toll on the family. It was an immensely stressful time and it was fortunate that I am retired and could dedicate so much time to Ross. But it also highlights the need to link neurology departments with psychology so that this kind of diagnosis is not missed."
January 15 2015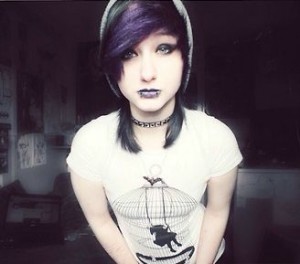 An inquest at Avon Coroner's Court yesterday heard that 17-year-old Sian Armstrong (right), a student at the City of Bristol College, was found hanged at home in June last year.
Sian told her GP that she had been having problems in her relationship with her boyfriend and was not enjoying her time at college. Sian then began self-harming and took an overdose of her medication in March, after which she started attending NHS Child and Adolescent Mental Health Services (CAMHS).
Giving evidence, mental health nurse Joanne Orchard said she had no cause for serious concern when dealing with Sian. She said she had seemed "polite, pleasant and engaging" during face-to-face visits, and was working through techniques to help stop self-harming.
Sian was referred by CAMHS to the mental health support charity Off The Record for cognitive behavioural therapy (CBT). However, between March and her death in June she was never seen by the organisation, despite calling to make an appointment.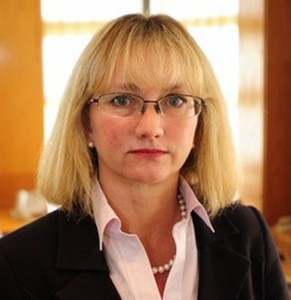 Recording a narrative conclusion, coroner Maria Voisin (left) said: "It is clear to me that Sian had a history of depression. In March 2014 Sian had made an attempt on her life by way of an overdose.
"Sian needed to receive CBT and this was to be provided by Off The Record. I have concerns that there was a delay in Sian receiving CBT, and I will be writing to North Bristol NHS Trust to ensure steps will be taken to make sure this therapy is given to children who need it in a timely manner."
January 8 2015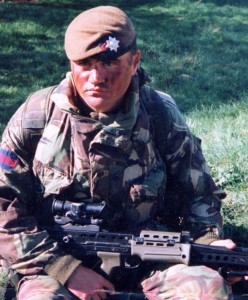 Ex-soldier John McClay (right) suffered terrible nightmares and flashbacks and even contemplated suicide after he returned from Bosnia and Kosovo, where he witnessed mass genocide.
He was helped to cope with his post traumatic stress disorder (PTSD), diagnosed in November 2011, using the Rewind Technique which aims to give the sufferer control of his or her traumatic memories, freeing them from involuntary recall.
However, Dr David Muss, director at the PTSD Unit at the BMI Edgbaston Hospital in Birmingham, who developed the technique, said that the charity Combat Stress had prohibited the Soldiers, Sailors, Airmen and Families Association (SSAFA) from referring veterans to him because they claim his treatment does not work.
In yesterday's Worcester News, 45-year-old Mr McClay defended the Rewind Technique and said it worked for him, helping him after the army and the NHS failed him. He has even recommended Dr Muss's technique to other soldiers, such was his faith in its success. He maintains that conventional treatments, including antidepressants, do not work on PTSD.
Mr McClay said of the Rewind Technique: "It has been two years and I have had no problems. PTSD is in your short term memory which is in the front of your head – that is why you're still living the incident. The Rewind Technique puts it back in your long term memory so you're not reliving it.
"Rewind eradicates the problem. It pushes those things which are permanently on your mind to the back and it works – it worked for me … I am now in a different place, a better place. You have a technique, like this, which works and they are spending millions on techniques which don't work."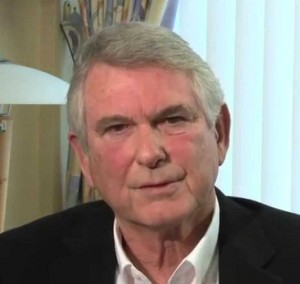 Dr Muss (left) said: "Combat Stress suddenly prohibited SSAFA Worcester from referring vets to me now, saying my treatment doesn't work. I have, including John McClay, treated eight vets for Worcester SSAFA, ranging from the Falklands to Afghanistan."
Dr Muss now wants to organise a meeting to let veterans and their families know what the Rewind Treatment can do to help them bring about closure from the nightmares, flashbacks, irritable behaviour etc.
He said: "No details of the deployment or the horrors that they witnessed or were on the receiving end of, need to be disclosed. The treatment takes under two minutes to undertake once they are clear what to do. I want to do this entirely for free."
January 7 2015
The first reported inquest this year into a death linked to antidepressants took place in Gloucester earlier this week, where the court heard that 27-year-old nail technician and beauty therapist Louise Chapman (right) hanged herself at her home in September.
Although no diagnosis of depression was reported, Louise was said to have been "struggling to come to terms with a catalogue of tragedies." Prior to her death, she had had to cope with her father's death the previous year, an ectopic pregnancy and a breakdown in a long-term relationship. She went to see her GP and was prescribed antidepressants a few weeks before her death.
The day before she died, Louise sent text messages to her former long-term partner, describing her "upset and heartbreak" at their split.
Louise's mother described her as "a lovely, beautiful, bubbly daughter with a wicked sense of humour… She was just adorable and was loved by everyone she met."
Coroner Katy Skerrett said that "it was clear she was trying to battle and deal with the tragedies in her life." She recorded an open verdict as she could not rule out the fact that Louise's death may have been a cry for help.
January 5 2015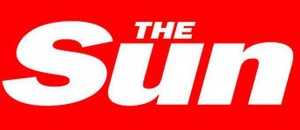 Last week I was contacted and interviewed by Nick McDermott, health editor of The Sun, the UK's best-selling newspaper. He has been working on an investigation into antidepressants, which covered a two-page spread in today's newspaper. An edited online version is still available.
Under the headline Red, White and Feeling Blue, the first paragraph read: "More Brits than ever before are taking powerful antidepressants, with GP prescriptions for the drugs almost doubling in the past ten years."
The article contained a number of statistics from YouGov, including the fact that 8% of patients remain on antidepressants for more that 10 years, and that 34% are offered only pills by way of help from their GPs.
Citalopram was found to be the most-prescribed antidepressant, followed by Amitriptyline, Sertraline, Fluoxetine & Mirtazapine.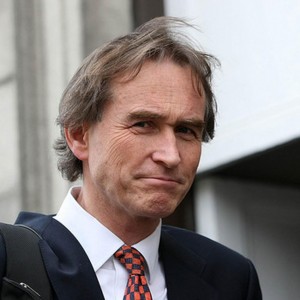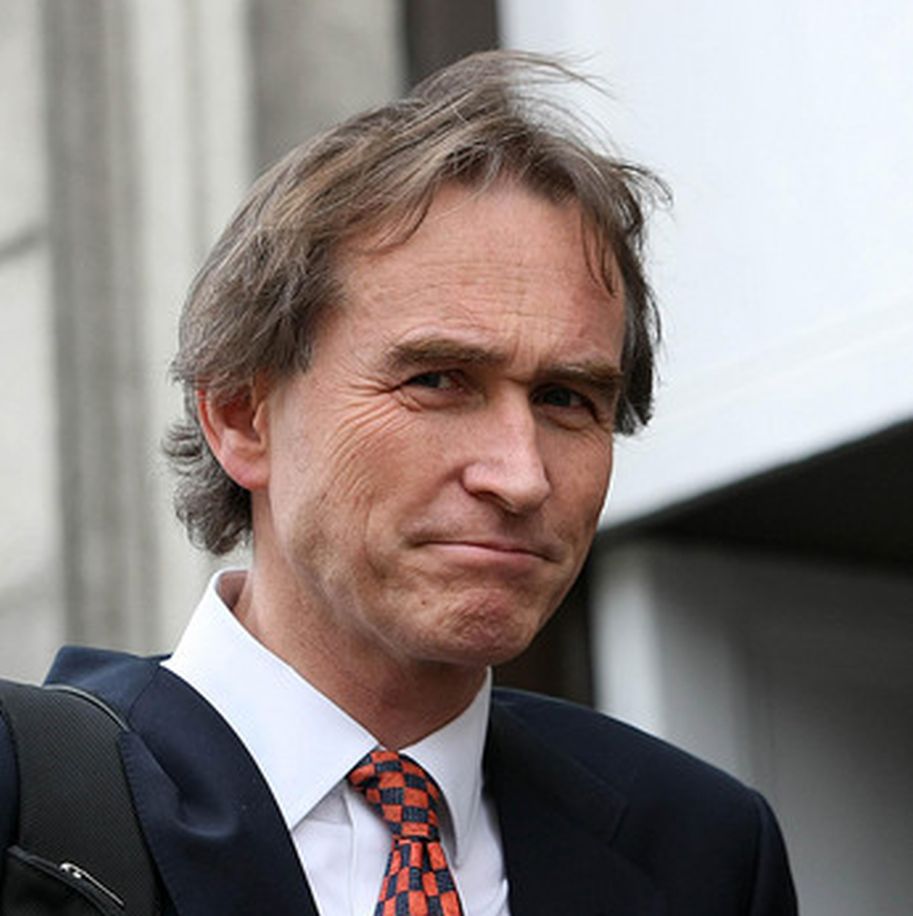 Among those asked to contribute was Dr David Healy (left), who said that: "… They should be taken for a few months at most. And in many cases, if you didn't prescribe anything, patients would improve after a few months anyway … People are being numbed, not cured. Doctors should be helping patients to get back to their old selves, not turning them into zombies."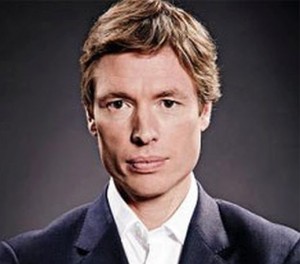 Dr James Davies (right), from the Council for Evidence-based Psychiatry, (CEP) said; "Too many people are being medicated unnecessarily. They work no better than a pretend pill in more than 80% of patients."
Spokespersons for mental health charities criticised the lack of access to more effective treatments such as counselling and cognitive behaviour therapy.