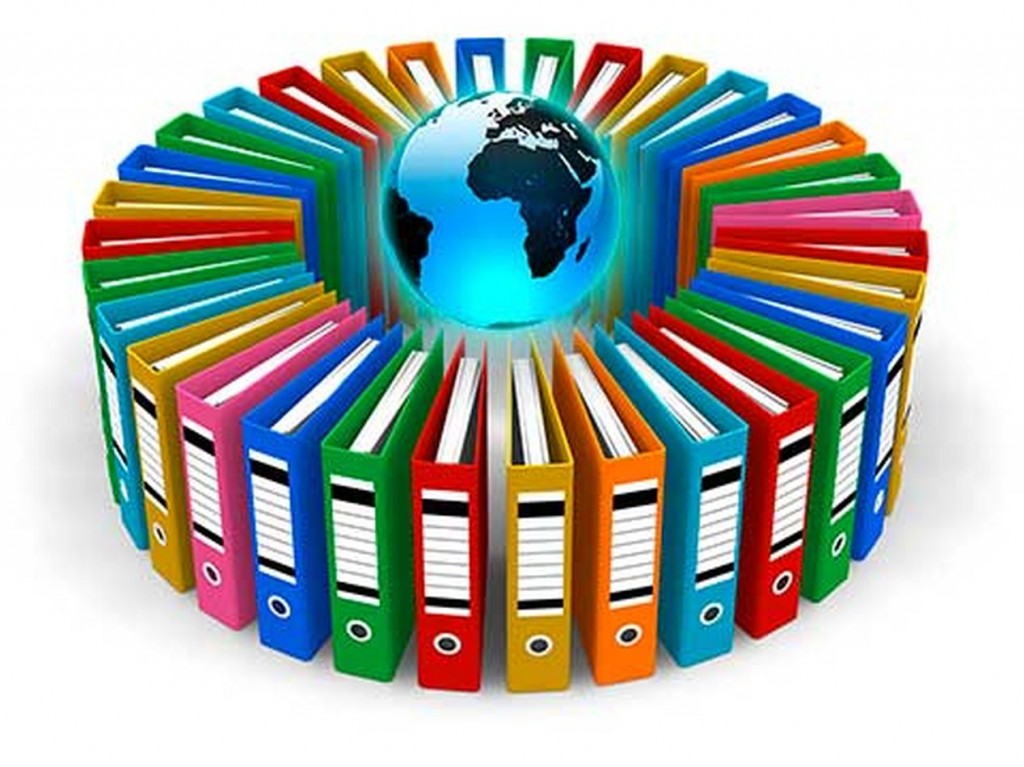 June 25 2018
Last Wednesday, an inquest in Hatfield, Hertfordshire, heard how 28-year-old Sadie Stock collapsed in the street and died just minutes after dropping off her son at school in Puckeridge.
Dr Michael Partington, a GP at the local Puckeridge and Standon Surgery, was one of the first on the scene at about 8:55am. He told the inquest that Sadie was anxious and fearful, and was complaining of chest pain. Sadie's heart rate was at 150 beats per minute and her breathing at 130 per minute.
The doctor performed cardio-pulmonary resuscitation (CPR), injected fluids and adrenaline, and fitted her with an oxygen mask before an ambulance and air ambulance arrived with a mechanical CPR machine.
Paramedics took Sadie by road to Lister Hospital, where she was given further CPR and fluids but was pronounced dead at 11:15am.
After her death, a toxicology report showed a higher than normal amount of Sertraline in Sadie's system. She had given birth to her second child six weeks before collapsing, and had been prescribed Sertraline "to combat her post-partum depression".
One of the acknowledged side effects of Sertraline is that it can "speed up or change your heartbeat", even at therapeutic levels.
Having completed an investigation, the pathologist reported that Sadie "died from acute cardiac arrest due to the drug".
However, Dr Elizabeth Turner, an emergency department consultant at Lister Hospital, told the court that an overdose of Sertraline would normally bring about drowsiness. And, as Sadie was able to walk her son to school before collapsing suddenly, both Dr Turner and Dr Partington agreed that it would suggest that Sertraline did not play a significant part in her death.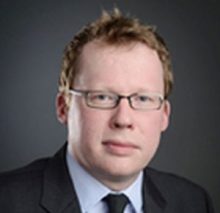 Coroner Geoffrey Sullivan (right) decided that the pathologist's report should be amended to say that Sadie died from sudden arrhythmic death syndrome (SADS), which caused cardio-respiratory arrest. Sertraline was, therefore, no longer implicated. He stated: "The conclusion I shall record is one of natural causes."
June 16 2018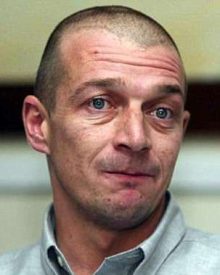 Just after midnight on July 12th 2016, Norfolk Police received a report from a caller from the village of Magdalen that a man had shot himself. Officers who went to the scene found 47-year-old Stephen Muncaster (left) lying dead in the front garden, with a shotgun next to his body. They entered the house and found the body of Stephen's wife Alison in the lounge. She had been shot in the head.
Yesterday, Stephen's inquest in Norwich was reported widely in online editions of UK media. These included the BBC, local newspapers Lynn News and the Eastern Daily Press, as well as national tabloid newspapers the Daily Mail, the Daily Star and The Sun.
Each of these reports centred around the fact that the house had been built after the couple's nephew, Michael Carroll, had won more than £9 million on the National Lottery. Each of the reports also mentioned that Stephen had been to see his GP shortly before the incident, telling him that he believed that Alison was going to leave him.
The Mirror, however, was the only one of the newspapers to mention the most important clue as to why this tragedy occurred:
In a statement, Dr Holmes revealed how he had asked Muncaster if he had thought about self-harming.
But the patient was "adamant he would not harm himself", citing his five grandchildren as the reason.
Dr Holmes's statement said Mr Muncaster was not using alcohol or drugs, but was taking the antidepressant Citalopram.
"I was quite confident at the time that Mr Muncaster had no plans to harm himself or others," he added. "I didn't feel it was necessary to refer him to the mental health team at the time."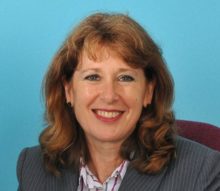 Coroner Jacqueline Lake (right) also ignored the significance of the prescription. She said that she was "satisfied beyond reasonable doubt" that Stephen intended to take his own life, and added: "My conclusion is suicide."
June 6 2018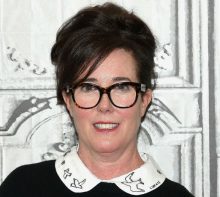 Yesterday, 55-year-old fashion designer Kate Spade (left) was found dead in her Manhattan apartment. Kate was well known as a designer of clothes, shoes, and jewellery. Her Kate Spade New York brand grew into a fashion empire, best known for accessories that offered affordable luxury to women.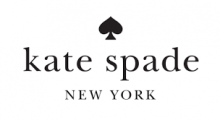 According to the Santa Monica Observer, Kate had hanged herself with one of her branded scarves, and was discovered when her housekeeper arrived at about 10am. The report states that Kate was "suffering from clinical depression, for which she was taking medication."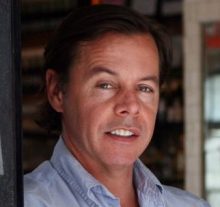 Today, the New York Times published a statement from Kate's husband Andy (left), in which he said: "Kate suffered from depression and anxiety for many years…We were in touch with her the night before and she sounded happy. There was no indication and no warning that she would do this. It was a complete shock. And it clearly wasn't her…She was actively seeking help for depression and anxiety over the last 5 years, seeing a doctor on a regular basis and taking medication for both depression and anxiety."
May 2 2018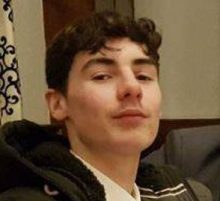 On October 31st last year, 19-year-old Jack Dinan (right) went missing from his home in Ennis, Co. Clare. He took with him his father's rifle and some ammunition.
On November 6th, Jack's body was found in a wooded area a mile from his home. He had shot himself.
This week, Jack's father Patrick told his inquest that, in the couple of weeks before his disappearance, Jack had not left the house, and that he and his wife Lorna were worried about his mental health. He said the family contacted the acute psychiatric unit in Ennis, and a crisis nurse and a doctor came to see Jack.
He also said that his son had been taking medication that he had been prescribed for only three or four weeks.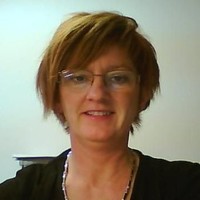 Pathologist Terézia László (left) reported that no alcohol was found in Jack's system, but she did find evidence of the prescribed drug he was taking. She added: "It has sometimes different side-effects and can cause hallucinations."
Coroner Isobel O'Dea recorded a narrative verdict.
April 18 2018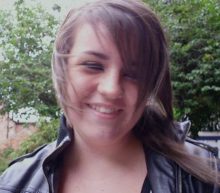 On the morning of October 24th last year, 21-year-old Amy Nice (right) dropped off her young son at school, then hanged herself in woodland near her home in the village of Coppull near Chorley, Lancashire.
Yesterday's inquest in Preston heard that Amy was unable to work due to a kidney disease which needed long-term treatment. She also suffered from gastric difficulties and chronic back pain.
In spite of this, Amy was told by staff at the Department for Work and Pensions (DWP) to find work or prove that she was "actively seeking work". She feared losing her benefits under the Government's Universal Credit scheme.
Her mother Joy told the hearing: "Universal Credit was a massive factor in Amy's presentation. On September 6th she rang me saying she felt very suicidal. I tried numerous times to call the crisis line and it just rang and rang."
Dr Suzanne Heald, Amy's GP, said: "I met Amy on a few occasions and we mainly talked about her kidney problems and I was monitoring her blood pressure…I did on one occasion see Amy for low mood and she was prescribed antidepressants but there was no reference to any suicidal thoughts. There were at least three other references when seeing other doctors where she had some suicidal thoughts but her son was identified as a protective factor. There was one instance when she rang the surgery saying she was very low in mood and she was asked to ring the crisis team. A lot of the reasons for her depression was financial because she was bringing her son up on her own."
Mental health nurse Emma Clayton told the inquest: "Amy had stopped taking antidepressants because she started to feel better and there had been mention that she only took the medication on bad days."
She continued: "In the last few months her benefits were giving her cause for concern as they had been putting pressure on her. Her position was pretty much the same and this was the only additional thing I could see that was obvious. Her anxiety seemed more focused on financial matters. Since the government has been putting pressure on people going back to work we have seen a rise in patients coming through presenting similar symptoms of feeling pressured."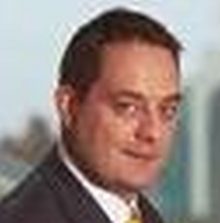 Recording a conclusion of suicide, Coroner James Newman (left) said: "Amy had a long documented history of significant physical illness that I believed led to her depressive illness. These were all documented and very cyclical in nature." Mr Newman did not mention that the risk of suicide is heightened considerably when a dosage of antidepressants is changed.
March 28 2018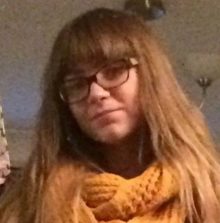 Megan Davison (right), a teacher from Cheshunt, Hertfordshire, had type-one diabetes as a child. When she discovered that the insulin was making her gain weight, Megan began to reduce the intake and give her body less than it needed. She was then diagnosed with diabulimia, a rare combination of type one diabetes and an eating disorder.
In January 2017, Megan began receiving treatment from the Hertfordshire Partnership NHS Foundation Trust. This included weekly cognitive therapy sessions as well as the prescription of antidepressants.
On August 9th 2017, Megan was found hanged at home. She was 27 years old.
Today's inquest heard that, in June, Megan stopped attending the sessions, telling the psychologist that she would likely come back for more sessions and was considering her life options – including going back to university.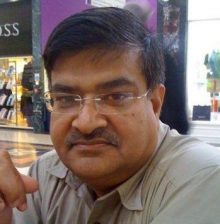 Megan was assessed by consultant psychiatrist Arvind Sharma (left), who decided that Megan had capacity and did not pose any imminent risk to herself. Dr Sharma told the court that, although she had been prescribed antidepressants, "Megan was showing no signs and symptoms of clinical depression."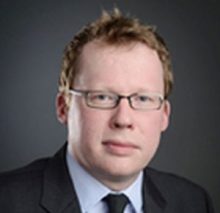 Delivering a verdict of suicide, coroner Geoffrey Sullivan (right) said: "This is clearly a complex and difficult condition to treat and, of course, to live with. There are always improvements that can be made and lessons to be learned. There's nothing I can see in the evidence that makes me consider it likely that any parties, acts or admissions made has caused or contributed to this death."
Mr Sullivan did not think to question whether the off-label prescription of a drug with an acknowledged propensity to induce suicide might have affected the state of mind of a patient who, previously, had been showing no signs of depression.
March 19 2018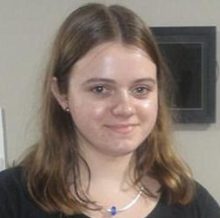 On February 10th 2015, three police officers responded to reports of a woman seen carrying a large kitchen knife in the car park outside a restaurant in Sydney.
When the officers arrived, they found 22-year-old Courtney Topic (left) swinging the knife backwards and forwards and talking to herself. The officers tried to subdue her with pepper spray and a defective taser before shooting her in the chest. She died at the scene.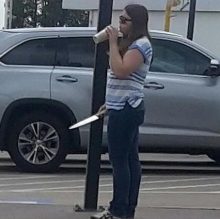 Today, the first day of Courtney's inquest heard that she had been diagnosed with depression and ADHD, and was taking antidepressants at the time of her death.
As the inquest continues, an "expert medical witness" is expected to give evidence stating that Courtney had probably "developed an undiagnosed schizophrenia and was experiencing an untreated psychosis for a sustained period of time". In other words, Courtney's irrational, out-of-character behaviour will be shown to have had nothing whatsoever to do with an adverse reaction to her prescribed antidepressants.
March 12 2018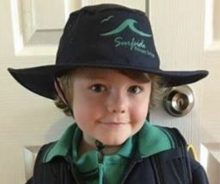 Last Thursday, 42-year-old Joanne Finch appeared before Melbourne Magistrates Court, charged with the murder of her 8-year-old son, Brodie Moran (right).
The previous day, police officers had attended their home in nearby Tootgarook, where they found Brodie's body. Joanne was arrested at the scene.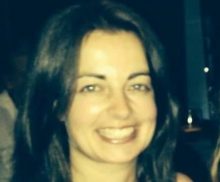 At court, Joanne (left) made no application for bail. Her lawyer told the magistrate that it was her first time in custody. He also said that Joanne was on the antidepressant Effexor (Venlafaxine) with a dose of 150mg per day.
Joanne will appear via video link for the next hearing, scheduled for June.
March 8 2018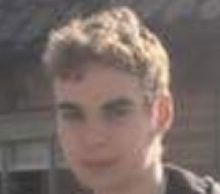 On October 26th last year, Lara Thwaites received a message which caused her to be concerned about the welfare of her 16-year-old son James (right). She returned to their home immediately to discover James hanging by the stairs. An air ambulance was summoned, and James was rushed from Tollesbury to Chelmsford Hospital. Tragically, he died three days later.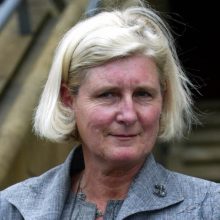 At his inquest this week, coroner Caroline Beasley-Murray (left) described James as a much-loved teenager who was especially talented when it came to computers.
The court heard that James had been involved with the services of NELFT, which provides a range of mental health services in the area.
EssexLive reported: "Although the hearing did not go into great detail about the mental health issues suffered by James, the court heard he had 'impulsive behaviour', 'possible emotional personality disorder', and underwent therapy."
The report makes no mention of any medication which James would, almost inevitably, have been prescribed.
The coroner found that there was not enough proof to suggest that James had deliberately intended to take his own life. "I'm going to record an open conclusion," she said, "We haven't got all the bits of the jigsaw – we will never quite know what was going through his mind on that evening."
(Update: the following day, I received an email confirming that James was, in fact, taking antidepressants at the time of his death)
February 20 2018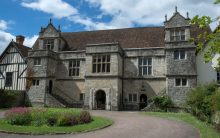 Just a week after the inquest of Edward Ketchen (see below), the Archbishop's Palace (right) in Maidstone was once again the venue for the inquest into the self-inflicted death of a Kent schoolboy.
On October 23rd last year, 14-year-old Brandon Warren was found hanged in his bedroom in the village of Elvington. Brandon had attended Dover Christ Church Academy, where he was described as "a wonderful student and dear friend to many, a hardworking and amiable young man."
Coroner Eileen Sproson told those present at yesterday's inquest that: "Brandon was initially referred to his then GP in 2014 at the age of 11-years-old, where he reported a change of mood. He had an inability to sleep and loss of appetite following starting secondary school."
No details of the nature of his treatment during the next three years was reported, but: "In April 2017, he was expressing suicidal thoughts and was on the waiting list for assessment by the young person's mental health service. His GP sent an urgent letter, stating Brandon was expressing suicidal thoughts stating he wanted to drink bleach."
On October 2nd, Brandon's GP sent another urgent letter, and Brandon attended a risk assessment on October 13th,where: "He showed low mood and anxiety and was deemed a medium level of risk." He was then sent for a psychiatry assessment, which he did not attend, on October 23 – tragically, the day he died. After Brandon's death, police officers found images of self-harm on his phone.
If Ms Sproson made any mention of medication prescribed to Brandon during the months leading up to his death, it was not reported in Kent Live.
Concluding the inquest with a narrative verdict, Ms Sproson said: "It's clear there have been incidents of self-harm. However, there was no inclination of him to take his own life. My view is there is no evidence that he intended the consequence of using that ligature would be his own death."
February 13 2018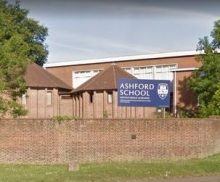 One afternoon in September last year, Edward Ketchen hanged himself in the garden shed at his home after returning home from Ashford School (left).
Yesterday, an inquest in Maidstone heard that the 17-year-old student had suffered with "emotional anger" and "mental health issues" for a number of years.
In July last year, two months before his death, Edward was assessed by a psychiatrist at the Child and Adolescent Mental Health Services (CAMHS) at Lenworth Clinic. It was noted that Edward was disappointed at being rejected from joining the British Army because he suffered with "visual impairment". He was found to be at "low risk of suicide".
Edward's mother Camilla told the inquest: "Edward had three known previous suicide attempts. He had regularly self-harmed. But he did not have a mental health disorder according to CAMHS and was considered as being at low risk of suicide. In my book, there is no such thing of low risk of suicide if they are self-harming."
Edward's father Lyndon paid tribute to his "quirky" and "intelligent" son. He said: "Edward had a way of bringing abstract ideas together and making sense of it. He was very supportive, he was a person who would give you his last sweet if he could – he was very generous like that. But he was obviously troubled. Being rejected from the army was one underlying cause for why he felt the way he did."
Coroner Geoffrey Smith recorded a verdict of suicide, saying: "Edward was labouring under fluctuating mental health…It may well be that there are issues appropriately raised with Lenworth and others. His parents feel let down by the adolescent mental health services and I appreciate that issue may be taken further but it is beyond the scope of this inquest. I do not know if there could have been a relapse predicted by the services."
The coroner did not appear to consider that Edward's tragic "relapse" may have been linked to a prescription of psychotropic medication, by far the most common cause of suicide in adolescents.
January 31 2018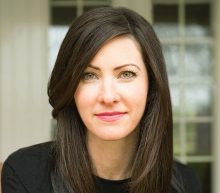 Writing in Mad in America this week, New York psychiatrist Kelly Brogan (right) revealed evidence from Sweden that antidepressants "are pushing people toward, not away from, suicide".
Researchers analyzed data between 1999 and 2013, a timespan in which the number of prescriptions in Sweden rose by 270%, and in which  the percentage of young women who were prescribed antidepressants increased from 1.4% to 5%.
Approximately 500 young women took their lives during this time period, and because toxicological analyses were performed post-mortem, researchers could determine if these women were on antidepressants at the time of death.
The researchers found that, as antidepressant prescriptions increased, suicide rates also increased. They also discovered that more than half of the young women who took their lives were prescribed antidepressants within a year of their death.
Kelly commented: "Maybe we shouldn't be surprised when we learn that throwing more of the same failed medicine at the very problem created bythe failed medicine – well, it doesn't actually work. Herein lies the thinly-veiled agenda of the industry: use the shortcomings of the intervention (in this case, continued and worsened depressive symptoms) to justify further interventions (more medications for all)."
January 20 2018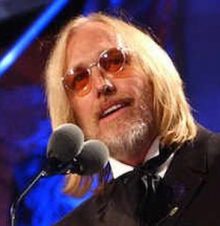 On October 2nd last year, musician Tom Petty (left) died in hospital after being found unconscious at his home in Malibu. He was 66.
According to a statement issued by his family yesterday, Tom died of an accidental overdose of medication. The Los Angeles coroner's office attributed his death to "multisystem organ failure" due to a "mixed toxicity" of seven medications.
Tom had been suffering pain as a result of a broken hip. Four of the seven medications were opioids: Oxycodone, Fentanyl and two derivatives, Acetylfentanyl and Despropionyl Fentanyl.
He was also taking benzodiazepines Restoril / Temazepam  and Xanax / Alprazolam, as well as the SSRI antidepressant Celexa / Citalopram.
January 8 2018
An inquest in Birmingham on Friday heard that 12-year-old schoolboy Connor Robertson was found hanged at his home following an argument with his parents over using a computer.
Connor's mother Jacqueline told the court that her son was a lovely boy and "was an active child, a bit of a joker who loved his computers." She said he had been diagnosed with ADHD in 2011 and was on medication.
The weekend before he died, the family had gone on a holiday in Wales. "There was no indication whatsoever he would do anything like that," Jacqueline said, "We got back and we had a lovely weekend. I cannot understand it."
Shortly after arriving home on October 23rd last year, Connor asked if he could have his laptop, He was refused and he went upstairs. He was found by his brother.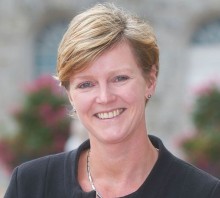 In her conclusion, Coroner Louise Hunt (right) said: "We know Connor suffered from ADHD. He lived with his brother at home and we know he was on medication for his disorder. It seems as if things were settling down a little bit." She gave the medical cause of death as hanging and concluded: "He suffered from ADHD which could make him impulsive."