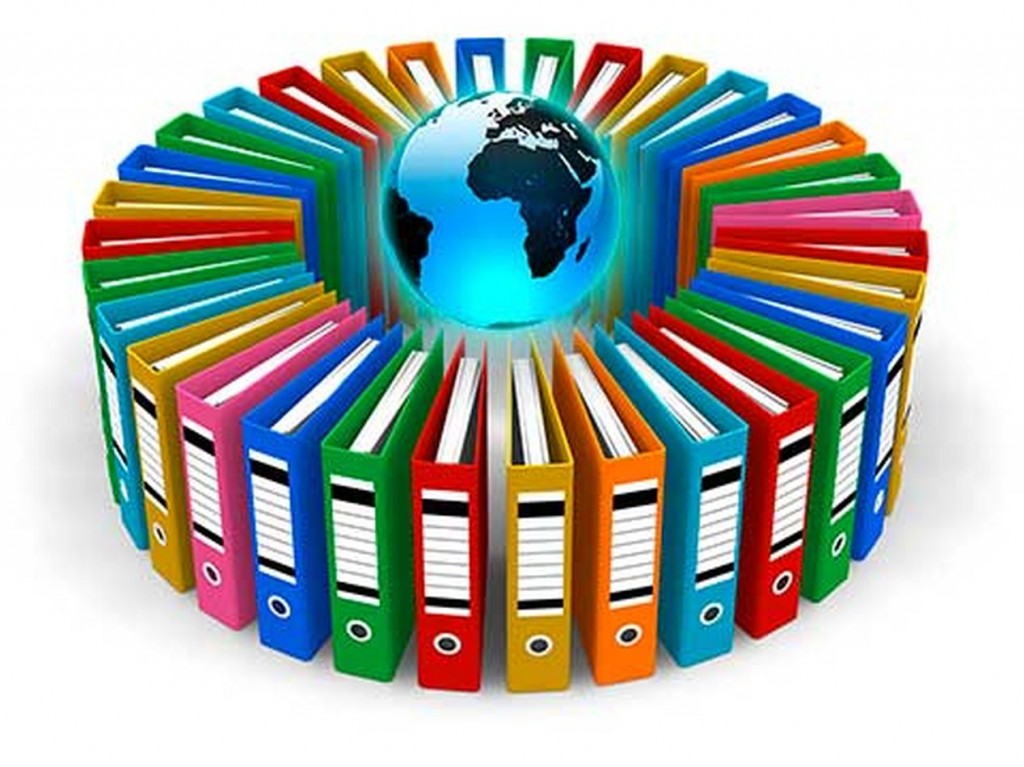 December 1 2017
Yesterday's Irish Mirror included a report on the suicide of an 11-year-old girl from Dublin. Milly Tuomey (left) hanged herself on New Year's Day 2016.
On November 3rd 2015, Milly told her friends on Instagram that she intended to die on a certain date. Her parents were alerted by her elder sister and her school. They took Milly to see their GP and during this visit Milly spoke about thoughts of self harm and said she had been unhappy with her physical appearance for a number of years.
Her GP recommended she see a clinical psychologist at An Cuan, a private counselling and psychotherapy clinic. However, no psychologist was available, and Milly was given weekly sessions with an art therapist. After the first session, the therapist suggested to Mrs Tuomey that she make an appointment with CAMHS. This was scheduled for January 30th, but was brought forward after Milly had cut herself and written on herself in pen, "beautiful girls don't eat". Mrs Tuomey told the court that she found a "suicide diary" under Milly's bed, along with her medication.
The court heard that on January 1st 2016 the family ate dinner together and watched a film. That evening, Milly declared she was bored and left the room. She was found moments later in a critical condition and emergency services were called. She was rushed to hospital, where she died on January 4th.
Psychiatrist Dr Antoinette D'Alton told the court: "Suicidal ideation is increasing in children as young as seven. There is a care pathway but it is under resourced."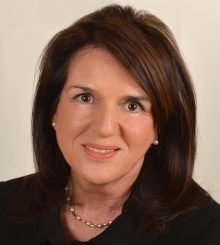 Returning a verdict of suicide, coroner Myra Cullinane (right) noted comments from experts who stated that further resources were required for CAMHS and recommended the provision of information to support parents and families while they wait to be seen by services.
After the inquest, her parents Fiona and Tim described Milly as "loving and greatly loved, fit, healthy, connected, engaged and talented." They also said that they discovered that there are no clinical protocols for when a child has a mental health crisis, adding: "In 21st century Ireland this is simply not acceptable."
November 28 2017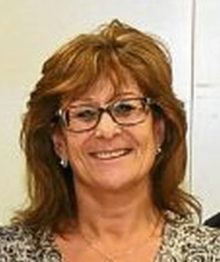 Last week, the Evening Telegraph featured an article by journalist Lindsey Hamilton (left), under the headline: "Call for new crisis centre in Dundee to help folk thinking about suicide".
The article quoted a number of statistics released by the NHS, including the fact that there was a total of 147 suicides in Dundee between 2009 and 2015, of which 109 were men. In 2016, 37 people took their lives in Dundee – the highest annual figure for 21 years.
However, the most astonishing statistic revealed in the article is that: "more than 87% of people were taking antidepressants at the time of death, while 44.6% were on drugs used in psychoses and related disorders."
October 24 2017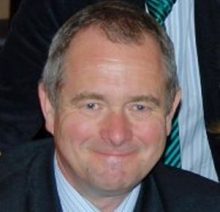 60-year-old Grant Ardern (right) had been a police officer for 30 years, and reached the rank of inspector before retiring from Cheshire Police in 2008. He then worked as a Community Safety Officer, but began to suffer from work-related anxiety.
On April 29th this year, he attended his daughter's wedding, but the following morning, Grant was seen to jump from the Thelwall Viaduct (below) on the M6, not far from his home in Warrington.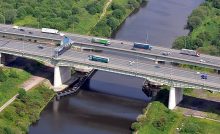 Grant's widow Deborah told yesterday's inquest that: "He decided to go back to the doctor quite a few times in the last six months over small matters that were brought on by the anxiety. He decided that he needed to be on medication again – but medication just made him worse this time."
Dr Gordon Mills, Grant's GP at Lakeside Surgery in Lymm, said: 'I saw him on the 12th of April when he complained of feeling anxious and finding work stressful but didn't specify on his concerns. He requested Fluoxetine as he had previously found it helpful, but on April 20th he came back again and saw one of my colleagues still complaining of anxiety.
"He was effectively told to continue taking the Fluoxetine but on April 28th he attended at the surgery with his wife and son together and said that he was still feeling anxious. He said he had no thoughts of self harm or suicide but I made an urgent referral to the mental health team."
Mental health worker Daniel Carter, who saw Mr Ardern at his home on April 28, said: 'I spoke to him and he seemed stressed and anxious…We planned that he would go to his daughter's wedding the following day and I think on Sunday I would contact him so we could confirm a follow up treatment and for the mean time he was prescribed some Diazepam."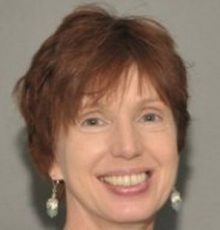 Deborah (right) said: "The night we had come home from the wedding he was so calm and thinking back, I believe he thought he was ready to go. He told me how much of a good time he had had at the wedding, how much he loved the children and how much he loved me and that it had been a perfect day. It's clear to me now that he was saying goodbye."
Recording a conclusion of suicide, Coroner Claire Walsh said: "He made suggestions to his wife and son that he was suicidal but told health professionals that he didn't have any suicidal or self harm intentions…I am satisfied that he knew what he was doing."
October 9 2017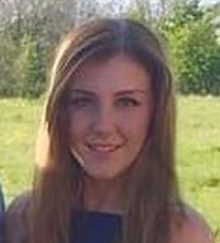 Vicky Smith (left), a 25 year-old pharmacist from Leyland, Lancashire, was on holiday in Tenerife with her boyfriend when she was found hanged from a jetty.
Last week's inquest heard that Vicky had been upset when she sold her horse in order to buy a house with her boyfriend Matt. She had also found dealing with customers difficult where she worked, and was about to start a new job at Royal Preston Hospital.
In a statement, Vicky's parents said: "There were a couple of things that she felt weren't going right. She went to the GP and was prescribed Fluoxetine…The relationship with Matt was blossoming and they were moving in together and enjoying themselves. Vicky had talked about coming off the antidepressants, We asked if it was sensible and she said that she had been forgetting to take them a lot of the time anyway. Her attendance at work started to suffer, and she was told by the GP to take some time off work. This was to get her medication stable again and then they were on holiday."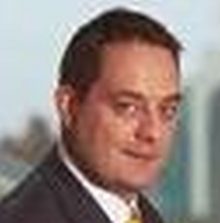 Recording a verdict of suicide, coroner James Newman (right) said: "Mental illness is one of the greatest demons of our time and it is tragic that Victoria had periods of feeling down, but she was being medicated and it seemed to be working. It is such a waste of a very young and promising life." Mr Newman failed to mention that the risk of suicide is heightened considerably when a dosage of antidepressants is changed.
September 24 2017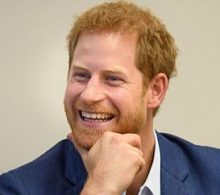 Today's Mail on Sunday reported that Prince Harry (left) has attacked Britain's pill-popping culture which he said dominates doctors' approach to depression. Ahead of the Invictus Games, he told doctors at a mental health clinic in Toronto: "It seems we suffer from a culture where a pill will fix everything. There has to be a better way than just giving out antidepressants."
Harry continued: 'There were 65 million [antidepressants] given out in one year in the UK alone. That's why I look to you guys in this room. Everyone is uniquely wired is what I keep saying. There is no one silver bullet, no one cure for everyone."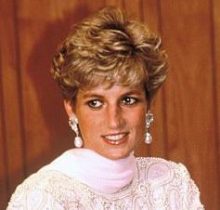 In another article in the same edition, the Mail on Sunday printed a copy of a letter written in 1983 that reveals that Harry's mother, Princess Diana (right), "has been surrounded by an army of doctors…and has been dosed with anti-depressants & sleeping drugs". These doctors believed, wrongly, that she was suffering from an obscure mental condition.
September 19 2017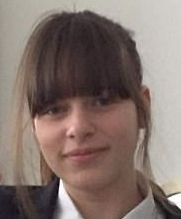 On June 11th this year, 16-year-old schoolgirl Jordan Keates (left) was discovered hanged in the hallway of her foster family's home in Lydd-on-Sea, in Kent.
At her inquest this week, a statement from a nurse at CAMHS who saw Jordan four days before her death was read out by coroner Katrina Hepburn. It said that there were times when she had stress from personal relationships. In February she had taken an overdose, but "in March and April she was still improving, she was more positive, her relationship was going well and she wanted to go to college to pursue art."
Jordan's foster mother Louise, with whom she had been for the past year, said: "She was a very funny girl. She was brilliant at her art and had a great future ahead of her. She was the first child we have ever fostered. Her death just came out of nowhere. We do feel let down by mental health services. We weren't made aware of how many times she had been seen by mental health carers."
In the various newspapers that reported on this story, there was no mention of any medication that Jordan may have been prescribed.
September 13 2017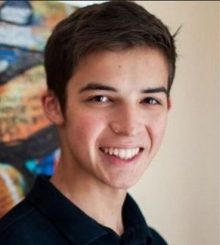 On December 1st last year, 19-year-old student Rowan Sollitt (right) hanged himself at his hall of residence at Manchester Metropolitan University.
Yesterday's inquest in Manchester heard that, in the days before his death, Rowan had "sought help" for depression from his GP, who prescribed antidepressants.
On November 30th, the day before he died, Rowan entered a walk-in clinic at the university. There he was given a form to complete. His answers confirmed that he 'sometimes' made plans to end his life, believed the world would be better if he were dead 'most of the time'; and that he 'often' thought about hurting himself. Rowan, who was grieving the loss of his grandfather, scored a risk factor of 14 on the form. The court heard any score over six would show 'risk'.
He then had an 'assessment' session lasting 10 minutes with counsellor Kathleen Matthews, during which he showed her scars on his arms from recent self-harming. Kathleen told the inquest that she was restricted to 10 minute sessions and hadn't been trained to tot up scores on the forms. She said a 'phenomenal number' of students expressed similar feelings and that, once Rowan reassured her he didn't intend to take his own life for fear of hurting his family, she didn't feel he was in immediate danger. Rowan left after being placed on a waiting list for counselling.
Yvonne Harris, head of counselling, said that an efficient system had been in place at the time, but said that Rowan's case should have been flagged to either herself or a mental health advisor. Yvonne also said that the 'dearth' of resources in Manchester's mental health services meant that GPs were regularly referring students to university support services.
Rowan's father Michael told the hearing: "We can't change what has happened to Rowan, but maybe we can change things for future young people." He described the university's system as 'broken'. He said he was 'flabbergasted' more hadn't been done to help his son after what he had written on the form.
Michael added: "There are 50,000 students at this university. There needs to be sufficient funding to help with mental health and welfare services. It's a traumatic transition from being at home to being by themselves."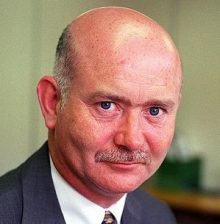 Describing Manchester's mental health system as a 'very disturbing merry-go-round', coroner John Pollard (left) said that mental health services had been set up 'with the best of intentions' but that 10-minute sessions were 'not enough'.
He added: "The answers given were those of a young man who was seeking help and really feeling quite bad. For whatever reason, his condition did not manifest itself, so that they felt he didn't need immediate help from a psychiatrist, and that was not arranged."
Mr Pollard said he would monitor the university's services to ensure lessons were learned, and that he would take further action if they were not.
Perhaps the first lesson to be learned should be to carry out a risk assessment based not on a facile questionnaire, but on whether their patient is, like Rowan, suffering an adverse reaction to antidepressants prescribed recklessly and in contravention of NICE Guidelines.
September 3 2017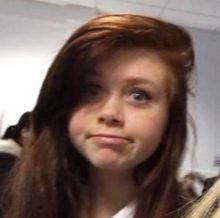 During the past two weeks, the Manchester Evening News has reported on the inquest of 14-year-old Charlotte Baron (right) from Rochdale, who died in February after hanging herself in her bedroom wardrobe.
The inquest was told that, in September 2015, Charlotte was hospitalised after taking an overdose of paracetamol. Following the incident, social services and mental health workers from Rochdale council and Pennine Care NHS Trust were assigned to her.
A psychiatric nurse who met with Charlotte on a number of occasions said that she considered her to be of high risk, but described her as a bright pupil who enjoyed school, loved her family had lots of good friends.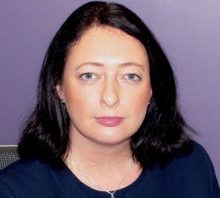 When asked by coroner Joanne Kearsley (left) if it would be correct to say Charlotte wasn't suffering from a mental health condition, but was someone who was "very low in mood and unhappy", the nurse agreed.
Delivering a verdict of death by misadventure, the jury concluded that: "The circumstances in which Charlotte met her death are due to documented issues impacting on Charlotte's emotional well-being, which resulted in a high risk of self harm, inadequate assessment and action planning of this risk by multiple agencies and Charlotte's unstructured home life."
There was no mention in any the reports of any medication being prescribed to Charlotte.
August 28 2017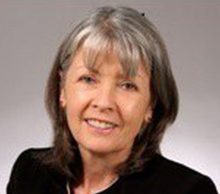 The problems caused by the over-prescribing of antidepressants are not limited to the UK and the USA.
After another increase in suicide figures in New Zealand, Chief Coroner Deborah Marshall (right) has calledfor a renewed focus on preventing self-inflicted deaths, and for more discussion about the need for everyone to recognise the risks in people they know.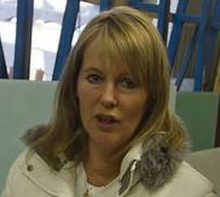 Maria Bradshaw (left), chief researcher for Community Action on Suicide Prevention, Education and Research (CASPER), said that the increasing numbers showed that the Government's approach was not working and needed to be rethought: "If we keep doing what we are currently doing, we can expect numbers to keep rising."
The non-profit organisation released a report in June criticising the health-based approach to suicide as narrow and ineffective. Issues included reliance on medication, overlooking wider social issues and lack of data gathering.
The organisation concluded that there needed to be more caution about prescribing antidepressants.
July 21 2017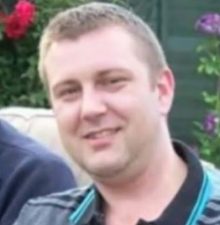 Just after 8 pm on October 21st 2015, 41-year-old Richard Davies (right) was shot dead by a police officer at his home in St Neots, Cambridgeshire.
An inquest, which concluded today, heard that earlier in the evening Richard tied up his three children and threatened them with a kitchen knife. He placed duct tape over their mouths and ordered them to stay on their beds.
The children managed to escape by jumping from the bedroom windows. They phoned 999, and sent their mother Samantha a text which read: "Call the police. Get them to come to our house. Dad's going to kill himself. He's tied us up. I'm not joking."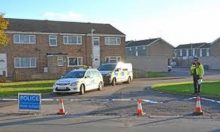 When the police arrived at about 7:45, Richard shouted at the armed officers out of the living room window. He goaded them, shouting, "Come on, shoot me."
Richard, who was an engineer, used a home-made gun, firing three shots from the downstairs living room window and another two from the bedroom upstairs before he was shot by a police officer.
The inquest had been told that Richard and Samantha had agreed that he would leave the family home at the end of the month.
A statement from a local GP said that Richard attended the surgery on September 24th. He presented with low mood said that he had violent thoughts about a colleague at work. The doctor signed him off work, prescribed antidepressants and referred him to the mental health team.
On October 13th, eight days before his death, Richard had an assessment at the surgery where he told a mental health nurse that he had already increased his medication and was going to run out. She recommended to his GP that his prescription of antidepressants be increased in dose.
The jury at the inquest concluded that Richard had been lawfully killed.
July 17 2017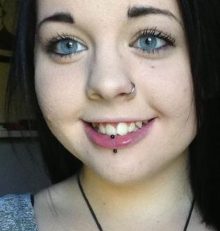 An article in yesterday's copy of Brisbane newspaper The Courier-Mailrevealed that the family of 14-year-old Angel Cowie (right) are taking four Queensland doctors to court for prescribing her increasing doses of the powerful anti-depressant Endep, marketed in the UK and other countries as Amitriptyline.
Angel's mother Renea said rather than the drug helping Angel get through her depression, it became a means to kill herself. Now, three years after her daughter took her own life with an overdose, Renea just wants justice for Angel's death and to warn other parents of the dangers.
"Angel didn't like taking medication. She didn't want to be a pill popper. But she did it for me,'' said Renea. "I just wanted her to get better. As a parent I thought I was doing the right thing. Some of these medications prescribed to our children are very dangerous. I want parents to do the research and not just let their children take what the doctor says.''
The family's lawyers are now suing the four GPs for negligence and breach of duty of care and breach of contract. Their claim alleges that Endep, as a tricyclic anti-depressant, was inappropriate for treating major depressive disorders in adolescents.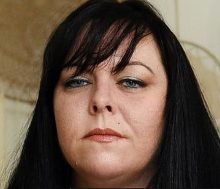 Renea (left) said that Angel suffered depression from the age of 12 and, after recognising the signs, she took her to a central Queensland medical centre in February, 2012. After being told Angel had been self-harming for two months, the doctor prescribed 10 milligrams a day of Endep.
A month later, the same GP was told that Angel had begun to have problems with sleep and behaviour. His response was to increase the dosage to 25mg a day.
Angel stopped taking Endep three months later and in November 2012, after she self-harmed, she was referred to a youth mental health service, but refused to go.
Between June 2013 and February 2014, when she died, Angel was prescribed increasing amounts of Endep by three other doctors at the same medical centre. The daily dosages increased from 10mg to 25mg to 50mg and finally 75mg. 16 days after that final prescription, Angel took an overdose of Endep and died.
Angel's father Michael said: "Angel was a beautiful, talented girl who loved to draw, who loved her music and loved her family. My message to parents is ask questions, do whatever it takes to protect your children.''
July 12 2017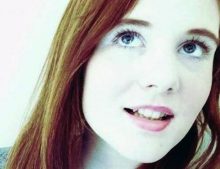 On September 20th last year, 14-year-old Sofia Legg (right) was found hanged at her home in Cheddar, Somerset.
Yesterday, her mother Sandy told the inquest in Taunton that Sofia was "failed by the system" and that no parent should have to beg for professional help.
Sandy had taken Sofia to her GP in March 2015 after becoming worried about her low mood and teachers reporting signs of self-harm. The doctor referred her to Child and Adolescent Mental Health services (CAMHS), but they decided that she did not meet the criteria for specialist support.
In February 2016, Sandy noticed patches on Sofia's head and suspected she was self-harming by pulling her own hair out. Four months later, Sofia's GP made an "urgent referral" to CAMHS after the teenager said that she had been having suicidal thoughts.
She was seen twice in July by care co-ordinator Camal Dhillon who told Mrs Legg that there was a six-month waiting list for cognitive behaviour therapy.
The day before Sofia's death, Camal had a meeting with Sofia, who told her that she had put an item that could have been used for self-harm under her bed.
"Camal told me we needed to secretly take away (the item) from the bed in her room and that I needed to watch her and keep a close eye on her," Mrs Legg said. "Camal gave us a crisis plan, which included things like talking. There were instructions for Kevin (Sandy's husband) and I to check on her regularly.
"No follow up appointment was made during this meeting but Camal said she would speak to a psychiatrist and review the case to see whether medication was a good option and that she would contact me as soon as she had an answer."
Whether Camal meant by this statement that she was thinking about commencing, stopping or changing Sofia's medication was not reported.
Sandy told the inquest that, following her daughter's death, she had read investigation reports stating that she had been told by Camal to supervise her daughter at all times.
"I was angry with this because this is different from the words used by Camal to me personally which was to watch her and keep a close eye on her," Mrs Legg said. "This is also different from the crisis plan which says we were to 'check in regularly' on her. If constant supervision was necessary then this should have been stated directly to me before I left with Sofia.
"In addition I am angry as I feel Sofia's school should have been informed this was necessary too so they could provide supervision at all times while Sofia was away from home
After delivering a verdict of suicide, coroner Tony Williams said that he would be submitting a PFD report, raising his concerns about the Trust that he had heard in evidence.
July 1 2017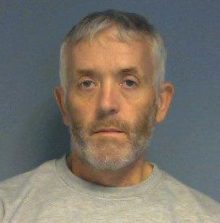 On October 2nd last year, shortly before 11:30 pm, Berkshire Police received a call from 55-year-old Michael Rough (left). He told them, "I have just stabbed my girlfriend."
The operator asked if she was breathing and he replied, "No, she's dead."
Michael confirmed that he was in the bedroom with her and told the operator that he was going to stab himself.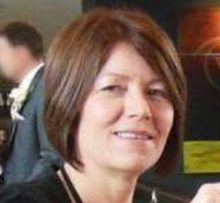 When emergency services arrived at Michael's home in Crowthorne, they found 53-year-old psychiatrist Jackie Pattenden (right) laid in a pool of blood on the bedroom floor with a stab wound to her chest.
Michael was rushed to hospital with a number of stab wounds before being charged with murder.
Earlier this week, Michael went on trial at Reading Crown Court. He had previously admitted to manslaughter on the grounds of diminished responsibility, a plea that was accepted
The court heard that Michael was struggling with his finances after he lost a major contract for his business as a tree surgeon. He then visited his GP and was prescribed antidepressants and sleeping pills, two weeks before the incident.
Psychiatrists who interviewed Michael while he was in custody concluded he had moderate depression and his condition was not severe.
The judge sentenced him to fourteen years in prison.
An inspecting officer commented: "Michael Rough and Jackie had been involved in a relationship since the beginning of the year which appeared to those who knew them to be happy with no suggestion of violence or arguments between them. However, after reporting feeling depressed and stressed over work, Rough stabbed and killed his partner Jackie. I hope today's sentencing will enable those who knew and loved Jackie to have a sense of closure and be able to move on from this utterly tragic time in their lives."