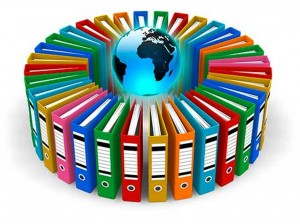 December 14 2018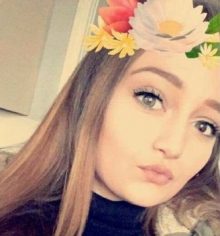 In August 2017, 15-year-old Mia Bell (right) was found hanged in woodland near her home in Derbyshire, in the same spot where her father had taken his own life when she was six. Her inquest in Chesterfield this week heard that Mia had been an outgoing and happy child until her father's death. She regularly visited the spot, leaving flowers and notes.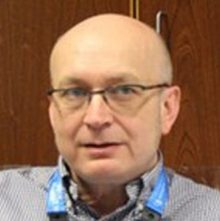 Chris Kirk (left), lead nurse for Derbyshire CAMHS, told the inquest: "Mia was a very pleasant young lady who had been through some difficult times emotionally…We were looking at ways of helping her cope and, to my mind, things seemed to be getting better."
Coroner Peter Nieto concluded that Mia had "undertaken a deliberate act". He added: "She had chosen the place of her father's death and his death clearly preoccupied her."
December 10 2018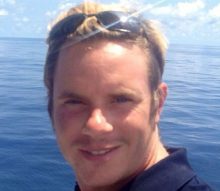 Sky News reported yesterday that the family of 29-year-old Aidan Knight (right) have won a six-figure payout after Sussex Partnership NHS Foundation Trust admitted a catalogue of failings in his care. His three children have been awarded the financial settlement, to be split between them after lawyers brought a civil action against the trust in the High Court.
Aidan joined the army when he was 17 and within two years was on a six-month tour of duty in Iraq. He left after five years, telling his mother that he had seen "too much death". He also struggled to cope with the loss of his brother George in 2012.
In 2014, Aidan took an overdose in the first of four bids to end his life. During this time his GP had prescribed him antidepressants for his erratic behaviour. Despite assessments by police and NHS psychiatrists recording that he had symptoms of post-traumatic stress disorder (PTSD), he was not considered high risk enough to be admitted to hospital.
On March 5th 2015, Aiden attended the accident and emergency department at East Surrey Hospital. A psychiatric nurse diagnosed PTSD symptoms and five days later the community mental health team assessed him. It was not until March 26th that his referral to a mental health practitioner was confirmed, but his mental health practitioner was on holiday until April 8th and he was not reassigned to another case worker. That was the day Aidan was found hanged in a park in Crawley, West Sussex – the day before what would have been his brother's birthday.
At his inquest in 2017, coroner concluded that his death was a suicide and a serious incident mental health review admitted that the trust should have done more for Aidan.
Aidan's mother, Angie Aleksejuk (55), said: "I wish that just one person had thought differently in the period leading up to Aidan's death, as if they had he may still be here. He ticked all the boxes of being at risk – a former serviceman, under 30, he had lost his brother, lived alone and he even presented himself to A&E – but he slipped through the net. What happened has devastated our family. This was never about getting compensation but getting the trust to apologise for their failings in Aidan's care."
December 5 2018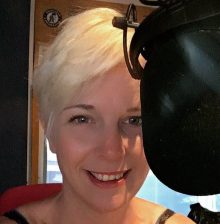 On August 6th this year, 41-year-old Vicki Archer (left), a presenter on BBC Radio Shropshire, left her show mid-way through after telling colleagues she was upset. She drove home and, some hours later, she was found hanged in her loft.
At yesterday's inquest, a statement from the family read: "We still cannot believe that Vicki's not here. Her zest for life was infectious, she was a wonderful mother and daughter and her charm brought a smile to all those who knew her. She could light up a room. While we will always miss her we want to remember and celebrate everything that she achieved which is why in the spring we are planning a memorial celebration of her life. But in the meantime we want to thank everyone for their support and kindness helping us through our immeasurable loss."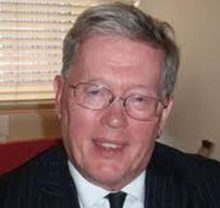 Coroner John Ellery (right) told the court that Vicki suffered from depression, and that medication was found in her system. He concluded that the she had intended to take her own life, and delivered a verdict of suicide. He added: "This is a tragic case for the family, and our thoughts are and must be with her children."
November 29 2018
On June 23rd this year, 58-year-old Lucy Birley (left) shot herself while staying at the home of her brother in New Quay, Co. Clare. Lucy was best-known for being married to musician Bryan Ferry from 1982 to 2003. Together they had four sons.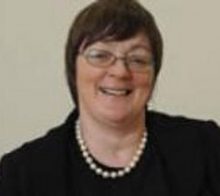 At her inquest in Ennis this week, coroner Isobel O'Dea (right) told the court that "the post mortem report showed that Ms Birley had very little alcohol in her system and a therapeutic level of antidepressant medication."
In her conclusion, the coroner said: "I am satisfied that Lucy took her own life. She left notes there."
November 28 2018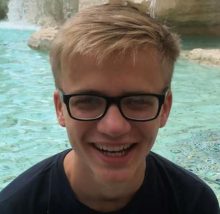 On January 22nd this year, 16-year-old William Jordan (left) was found hanged in his room by staff of the Priory Hospital in North London. He died in hospital the following day.
William was admitted to the Priory after being diagnosed with "long-term depression" while he was a pupil at Berkhamsted School, in Hertfordshire, where he had captained the rugby and football teams.
This week's inquest heard that, days before he died, William had told his consultant psychiatrist that he was worried about the lack of staff observation. He was, in fact, left unattended in the hours leading up to his death, despite clear instructions that he required checking four times each hour. After William's death, members of staff then falsified logs to appear as if they had done so.
Safety concerns had been raised about the hospital in 2016 when government inspectors found a high risk of ligature points in all wards. A report, published by the Care Quality Commission (CQC) in July, concluded that the problem was still acute, particularly on child and adolescent wards. CQC Officials documented concerns about the child and adolescent wards, including unsafe levels of staffing, inadequate training and ineffective monitoring of vulnerable patients.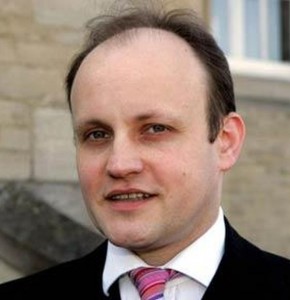 Coroner Andrew Walker (right) said that there had been "a really serious failure by the staff who came upon William that they did not immediately go to his assistance" until a doctor arrived. He added: "Entries in the observation log were entered to create the impression that the observation has been carried out."
The Times, the only local or national newspaper to report on William's inquest, did not mention any details of the medication prescribed to William during his stay. What the report did reveal was that "the Priory Group has become the largest mental health provider in Britain. It receives tens of million of pounds in NHS contracts to care for non-private patients. However, safety concerns have been raised after a series of deaths." Some of those deaths are mentioned in my article Treated at the Priory.
November 17 2018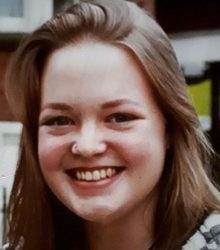 On May 2nd this year, 18-year-old Rose Chambers (left) was found in a wooded area in Shrewsbury. Her inquest this week was told that Rose had been declared missing after failing to return from work, and her mother was concerned about items she had found at her home.
Rose was studying at a college in South Wales when she was prescribed Fluoxetine by Dr Anne Alison, from the Cowbridge and Vale Medical Practice.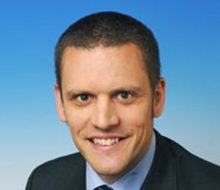 At the inquest, Dr Alison was questioned by Rose's family solicitor Jamie Gamble (right) about the side effects of the drug that caused her mood to drop after taking it. The GP replied that it was normal to struggle to begin with, but then the side effects would level out.
Mr Gamble also questioned Sandra Hayman of the Severn Fields Health Village in Shrewsbury as to why there was a six-month wait up until her death for psychotherapy, and she said the current wait is six to ten months.
A mental health nurse from the Shropshire crisis team, Helen Jones, said that, on April 30th, Rose told her repeatedly that she planned to kill herself:  "She didn't feel she was being taken seriously. She said she would kill herself later that night or at some point the following day." Miss Jones arranged for Rose to talk with night staff at 11pm that evening, and believed Rose would keep herself safe. However, she said due to her making plans for the future, she didn't think she was actively suicidal.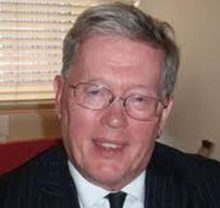 Mr Gamble also questioned further why there was no mention on a review report following Rose's death, about the claims she wanted to kill herself. He added that the family believe there are discrepancies in the evidence of another witness who was too ill to attend, and coroner John Ellery (left) adjourned the inquest until December 17th to obtain answers from the witness.
November 17 2018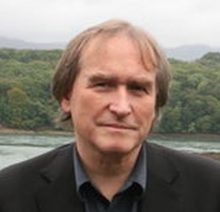 Earlier this week, I went to a meeting in Prestatyn, North Wales, hosted by Shane Cooke and his mother Mary. Also present was Dr David Healy (right), who had accepted an invitation to speak at the meeting.
Yesterday's Rhyl Journal reported on Shane's attempts create a support group for people adjusting to life after prescription medication.
Shane (38) was inspired to create the group after attending a Hearing Voices meeting in Wrexham, which supported his own transition off a course of treatment, and finding that there was no equivalent closer to home. He had previously been prescribed a variety of courses of medication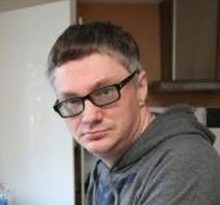 Shane (left) said: "There's hardly any support or information in the area, it seems to be pretty much absent everywhere in Denbighshire. Sometimes the move off medication can be worse than the original condition and it can be a long road to recovery, you can gain weight and lose your motivation to do anything for anything up to a few weeks to a few months. I don't think I had pictured how long this journey would take or how difficult it would prove to be, that feeling of being part of the human race again is well worth waiting for."
The motto of his newly-formed peer-support group is "Better Times Will Return", and he has written a booklet about his experiences for others to share.
Shane added: "You have to be very careful, as each person is different, so we don't offer any medical advice – just support. However, people can share what worked for them. The group will also support families, because it can also be very difficult when you need extra care and it can be very difficult to see a loved one go through this. I'm just trying to let people let people know that there is something there if they need help coping with the withdrawals and side effects."
The group meets every two weeks at Nant Hall Road Church, with the next session taking place on Tuesday, November 27 from 6.30pm.
November 15 2018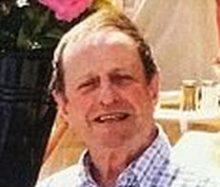 Following his inquest this week, Brian Lee (right) was described by the Daily Mail as an 80-year-old millionaire former dentist. On May 24th this year, Brian was found drowned in his bath at his home in Marlow, Buckinghamshire.
An almost-empty bottle of brandy was found in the bathroom, as well as an empty blister pack of Zopiclone.
The court heard that Brian had left several notes in which he had talked about his intention to take his life, writing: "I can't take any more. So sorry."
Brian had diabetes and also had been suffering recently with "insomnia and night terrors, believed to be linked to his Prozac (Fluoxetine) medication." A friend told the inquest that Brian left a message on his phone on the evening before he was found : "Brian had seen his doctor who had taken him off Prozac. He felt devastated and was unable to get anything done. He asked me to say a prayer for him."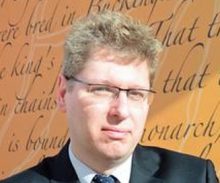 Coroner Crispin Butler (left) recorded the verdict as suicide and said: "There are notes and messages which we have heard in evidence from a number of sources all of which confirm Brian's intention to take his life."
November 14 2018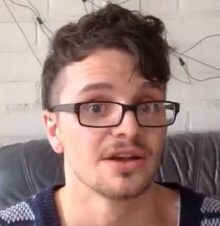 On August 8th this year, 32-year-old art teacher Daniel Phipps (right) was found hanged in woods in Westdene, Brighton. His inquest this week heard that Daniel had been struggling to cope with a relationship break down a year earlier.
In April this year, Daniel went to see his GP, Dr Sally Howlett, at the Albion Street Surgery. He was prescribed antidepressants and referred to the East Brighton Treatment Service. Dr Howlett told the inquest: "I was very shocked when I heard about his death. I had the impression that while he still had suicidal thoughts, he was still processing them logically. His medication was increased and he seemed quite logical about how he was going to get better. He was attending all his appointments and was keen to engage with us."
Coroner Catharine Palmer asked Dr Howlett whether it was possible that Daniel had simply become suddenly overwhelmed by his low mood. The GP's reply was that he was made aware of where he could find emergency mental health treatment if he needed it.
In her conclusion, the coroner said: "On the face of it it seems Daniel was referred to mental health services and was seen pretty quickly by them. The overall impression I get is that although he perhaps still had suicidal thoughts, they were improving." The coroner chose to ignore the possibility that an increase in Daniel's medication may have been involved.
October 24 2018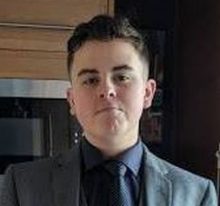 An inquest in Maidstone yesterday heard that 15-year-old schoolboy James Corcoran (left) was found hanged at his home in Yalding on June 16th this year. James, who was a pupil at Mascalls Academy in Paddock Wood, was described as "characterful, charming, and popular".
Concerns for "normally happy" James had first been raised in October last year. He was recommended by his school for a wellbeing programme but stopped attending after the first session. In March 2018 he told staff he was feeling low and he was referred to Kent Community Health NHS Foundation Trust.
James's mood continued to deteriorate and, in the days leading up to his death, friends said he had been lying on the floor of the school bus listening to sad music and had become withdrawn.
Coroner Ian Wade (right) did not reveal the reasons for James's low mood, but said: "I am aware of certain matters that I'm perfectly sure would have caused him great anguish and upset. It seems to me that there are many reasons we might regard him as in turmoil and tumultuous events in his life were causing him distress. He was having trouble adjusting to crises in life but he was the object of caring attention. Right across the board he was plainly looked after at home. The school was taking steps."
In the days leading up to his death, friends said he had been lying on the floor of the school bus listening to sad music and became withdrawn.
Mr Wade concluded that James had taken his life, adding: "There is nothing more that any of us can do but share our sympathy and condolences. I hope that James is remembered for the lovely, lively little boy that he was."
This year, Maidstone Coroner's Court has been the venue for the inquests of at least two other school pupils from the same part of Kent. Brandon Warren (14) and Edward Ketchen (17) both died by hanging.
October 11 2018
Yesterday's Scottish Sun included an article which revealed that a psychiatrist prescribed Prozac (Fluoxetine) to an 8-year-old schoolboy.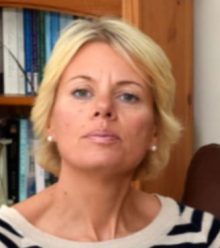 Sharon McCann (left), from Banchory, Aberdeenshire, said that her son had been "showing signs of anxiety from a young age, with group therapy sessions failing to have any effect on his wellbeing." She added that her son's condition "can make him reluctant to attend school, causes low self-esteem and limits his ability to mix with others."
When Sharon took her son to attend an appointment with an unnamed psychiatrist, she was "shocked and saddened" when he prescribed Prozac because he said there was "nothing more he could do" for the schoolboy.
Sharon refused the prescription, feeling that it was "not appropriate" due to her son's age, and the incident compelled her to campaign for better mental health treatment for children.
In fact, the prescription would have been inappropriate for a fully grown adult, as there was no suggestion that the patient was suffering from the "moderate to severe depression" which NICE states reaches the threshold for giving antidepressants to adults.
Sharon said: "For me this felt like a pivotal moment as I realised the importance and urgency of providing earlier mental health intervention. I believe the answer is in our primary schools, which are really struggling to know how to support children with problems like this as they don't have the resources or specialists. By the time children reach secondary school, their problems could have become much worse if they have not been picked up on."
She added: "Anxiety, and other mental health problems, can have a huge impact on children's lives and learning. This is sensitive and personal but I want my voice to be heard for my son – and others like him."
Her son is now receiving one-to-one sessions with a psychiatrist.
September 25 2018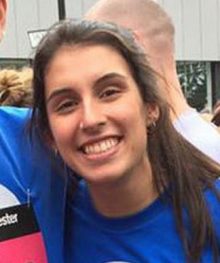 In July last year, 22-year-old nurse Clara Malagon (right) was found hanged at her flat in Manchester. Clara worked at Manchester Royal Infirmary, where, in May 2017, she was on duty during the night of the atrocity at Manchester Arena.
Yesterday's inquest heard that Clara had suffered low moods and had been prescribed Citalopram while studying for her degree in nursing at the University of Manchester. She was on the drug for about 6-7 months before stopping in September 2016 and finishing her nursing degree.
After the atrocity, Clara underwent counselling and had a detailed debrief with senior doctors. But, weeks later, she told her flatmate that she had made an appointment with her doctor to prescribe some more antidepressants.
A statement from Clara's GP said: "She was anxious about work, she had her own self doubt and confidence issues and she said she wasn't sleeping. But she denied any suicidal thoughts. She said she wanted some medication."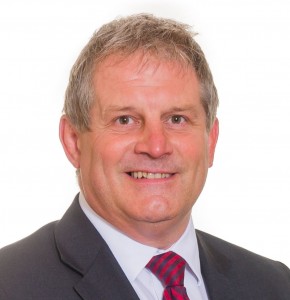 Recording a conclusion of suicide at a hearing in Manchester on Monday, Coroner Andrew Bridgman (left) said: "Clara did intend to take her life but this inquest cannot answer why…There appears to be no reason and no evidence as to why Clara had depression and was in a low ebb when she wished to take her own life. She had been supported by her father, her family and her friends. It's a real tragedy."
September 18 2018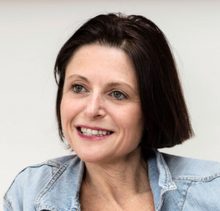 An excellent article by Katinka Blackford Newman (right), entitled 'How we've hooked a generation of children on depression pills they don't need", is now available at MailOnline.
Katinka discovered that more children than ever are now being prescribed antidepressants, with almost a million prescriptions being issued in the past three years. This figure includes an astonishing rise of 24% to children under 12.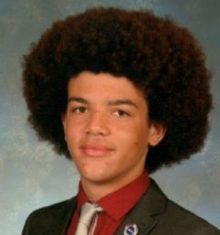 Katinka's article includes an interview with Tracey Key, the mother of 17-year-old Reece (left), who took his life after suffering akathisia induced by Sertraline, which he had been prescribed the previous week in contravention of NICE Guidelines, and without his mother's knowledge.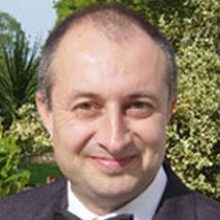 Child psychiatrist Professor Sami Timimi (right) told Katinka that he prescribes antidepressants "only when patients or their parents insist." He added: "I explain that the drugs double the risk of suicidal intention in adolescents and are no more helpful than a placebo. The other issue that patients are not aware of is how hard it is to come off these drugs."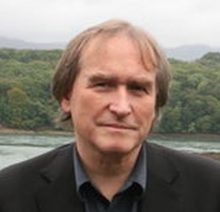 David Healy (left), a professor of psychiatry, believes these drugs are responsible "not just for suicides, but also episodes of violence." David believes that we are not seeing the full picture because "most of the research has been cherry-picked to exaggerate the benefits, with only the drug companies having access to the trial data."
Sami is concerned that: "By offering medication, we are embedding the idea in teenagers that there is something wrong with them, whereas, in fact, they are usually reacting normally to difficult events in their lives. Depression is not an illness, it's a state of mind. The problem with medicalised therapy is that it's 'one size fits all'. Human beings are more complex."
September 6 2018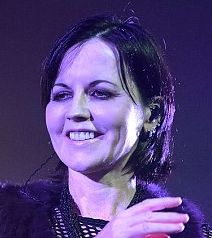 Earlier today, an inquest heard that 46-year-old Irish singer and musician Dolores O'Riordan (left) died by drowning in her bath while she was staying at the Hilton Hotel in London.
A post-mortem found that she had drunk a quantity of champagne and some spirits from the minibar. There was also an "above therapeutic amount of a prescription drug", as well as therapeutic levels of other medication in her system.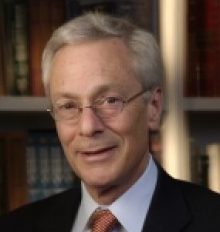 The inquest heard that Dolores was on "a number of prescription drugs" since being given a diagnosis of bipolar disorder by Robert Hirschfeld (right), a New York psychiatrist. Her doctor, Seamus O'Ceallaigh, said that she may have had "an episode of mania or elevated mood".
After hearing the evidence, Coroner Dr Shirley Radcliffe said: "Dolores O'Riordan was a hugely successful singer with a very supportive family and children; clearly much loved by many people. She had a shortish history of bipolar which she sought treatment for, but it would seem she had no significant relapse of mental health…There was no evidence that this anything other than an accident."
(The following day, the paper version of the Daily Mail reported that Dolores was taking "three types of prescription medication to treat her depressive condition")
September 2 2018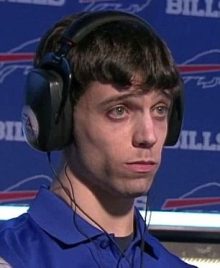 A week ago, on Sunday August 26th, 24-year-old David Katz (left) from Baltimore was taking part in a video games competition in Jacksonville, Florida. Apparently, David was not doing too well, and he shot at other competitors. 2 were killed and 9 more injured before David shot himself.
On Wednesday, the Daily Mail revealed that in 2007, when he was 13, David was taken by his mother Elizabeth to "doctors who prescribed Prozac and an anti-psychotic called Risperdal". At the time, Elizabeth and David's father Richard were undergoing divorce proceedings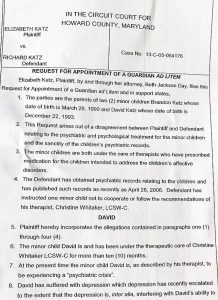 A court record (click to enlarge) shows that Richard was bitterly opposed to psychotropic medication being prescribed, not only to David, but to their other son Brandon, who was 17 at the time of the divorce.
Perhaps the most extraordinary fact is that Elizabeth, who held a Ph.D in toxicology, was actually working for the US Food and Drug Administration (FDA) at the time of the divorce. One of the responsibilities of the FDA is to regulate the prescription of psychotropic medication.
In the years that followed, David was hospitalised twice in psychiatric units, had 26 police visits to his family home and was deemed by a psychologist to have a capacity for violence. Despite this record, he was able to buy a gun legally from a dealer in Baltimore.
August 10 2018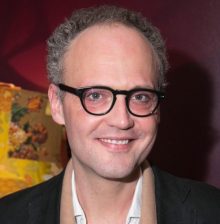 On April 10th this year, 35-year-old actor Alex Beckett (left), whose first name was actually Peter, was found hanged in a flat in Croydon, South London. Alex did most of his acting on the stage, but also appeared in the BBC TV comedy series "2012" and "W1A".
This week's inquest heard that Alex had recently ended a relationship, and police officers went to where he was staying after his ex-girlfriend alerted the police to a message she had received from him.
Alex's medical records indicated that, towards the end of 2017, he attended his GP surgery, seeking treatment for depression. He had been taking antidepressants since that time. The dosage had been increased after he reported to his GP that they were having no effect on his low moods.
Coroner Sarah Ormond-Walsh ruled that Alex had died by suicide.
July 31 2018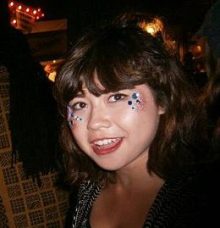 On May 30th 2015, 18-year-old art student Isabella Finnigan (right) was found hanged in her room in a hall of residence at Manchester Metropolitan University.
The previous evening, she had been arguing with her ex-boyfriend about arrangements for a trip that he had made, and had sent him a series of texts. He switched off his phone but, the following morning, he picked up a voicemail from Isabella saying that she was going to kill herself.
Yesterday's inquest in Manchester was told that Isabella, from Birmingham, had been studying an Art foundation course and was described as "passionate, talented and beautiful" by her family and friends. But she had been battling depression. She had been prescribed antidepressants and had been seeing a counsellor.
Isabella's mother Siew Yap said: "Isabella was a happy child with no significant illness, but when she was about 16 or 17 she started college and she seemed withdrawn and wasn't very communicative – her behaviour changed. I suspected it was part of her growing up but later on she told me she was feeling unwell and she was seeing a counsellor at college. She was prescribed medication and I wanted to go with her to the GP but she wanted to go on her own and I was very concerned about that because at the time she was still a child."
Dr Abigail Rathbone, one of three GPs who saw Isabella, said she had "fleeting thoughts daily of harming herself." The GP prescribed Fluoxetine and advised her to refer herself to the Birmingham Healthy Minds service. She added: "I would have been very much for involving parents and I would have advised her to discuss her symptoms with her parents and bring them to future consultations. I would not have been able to speak to her parents because of confidentiality."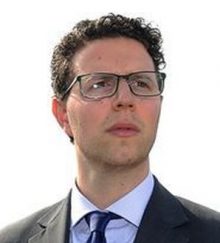 Recording a conclusion of suicide, coroner Zak Golombeck (left) said: "She was strong, well-articulated and intelligent and her death has highlighted many things – one of those things is that mental health amongst young people is very real. No blame will be passed on individuals and there is no blame on part of the GPs."