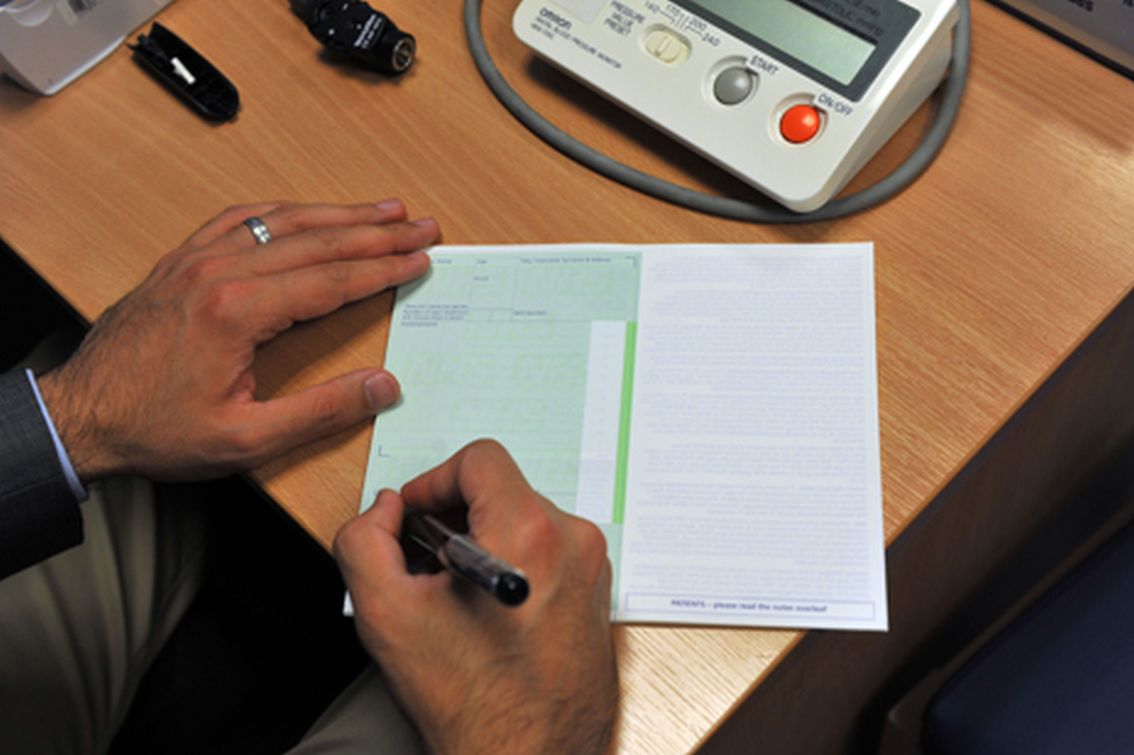 In the course of my research, I came across many inquest reports in which there appeared to be all the hallmarks of an antidepressant-related death, but where there was no mention of medication However, in several reports, treatment by a GP or psychiatric services was implied, through phrases such as "suffering from depression" or "history of depression".
Many local newspapers now give a minimal amount of information. I have included some of these reports, where the impulsive, reckless or violent behaviour involved is typical of antidepressant-induced deaths.
The format of the list is as follows: Name (with Hyperlink); Occupation; Age; Location; Evidence; Cause of Death.
I hope that I have not intruded on anybody's private grief by collating this information. However, if you are related to one of the victims, and do not wish your relative's name to be included, please send an email to brian@antidepaware.co.uk with the details, and their name and link will be removed.
On the other hand, I should also be grateful to hear from anybody who can either confirm whether or not antidepressants were being taken by the victim at the time of the tragedy, or had been withdrawn during the previous year.
The summaries below all relate to inquests carried out in England or Wales in 2015:
Aaron Mayes, trainee architect, 23 (Cambridgeshire). "Suffering from anxiety and depression." Struck by train
Abdelaziz Djefaflia, ex-taxi driver, 50 (Bournemouth). "Suffered from mental illness." Shot himself
Abraham Atesveha, plasterer, 32 (Lancashire). "Had been depressed." Drowned in canal
Adam Connelly, agency worker, 22 (Greater Manchester). Previous suicide attempt. Struck by train
Adam Lockley, 24 (Stockport). "Upset and distressed." Hanged
Adrian Barker, managing director, 52 (Staffordshire). "Overwhelmed with grief." Hanged
Adrian Gilbert, 47 (South London). Suffering from depression & PTSD. "Found dead on common"
Adrian Parsons, 43 (Birmingham). "Expressed suicidal thoughts." Fell from multi-storey car park
Adrian Skrivanos, 45, on remand (Exeter Prison). Hanged
Alan Balm, sales manager (Essex). Under investigation. Asphyxiated
Alan Coles, 42 (Staffordshire). "Depressed." Shot himself
Alan Gleaves, ex-soldier, 51 (Cornwall). "History of depression." Overdose of morphine
Alan Ismail, 40 (Middlesbrough). "Mental health issues." Overdose of heroin & alcohol
Alan Kennedy, prisoner, 28 (Winchester Prison). "Anxiety disorder." Hanged
Alan Morley, retired caretaker, 69 (West Wales). "Lengthy history of depressive illness." Hanged
Alan Nice, plumber, 57 (Lincolnshire). Struck by train
Alan Nichols, diver, 47 (Kent). "Anxious." Hanged
Alan Ogden, ex-lorry driver, 61 (Greater Manchester). "Problems with his mental health." Overdose of Amisulpride
Alan Rees, 19 (Hampshire). Hanged
Alan Wass, musician, 33 (West London). "Had depression and experienced hallucinations." Overdose of heroin
Alessandro Ferro, student, 17 (Lancashire). "Assessed by mental health professionals." Hanged
Alex Paylor, schoolboy, 13 (North Yorkshire). "Concerns about his mental health." Hanged
Alex Reveron, 27 (Hampshire). "Suffered with depression." Overdose of heroin
Alex Rogers, student, 20 (Hull). "Killed himself"
Alex Wagner, 21 (Essex). "Concerned for his welfare." Found in car
Alexander Garrod, 40 (Kent). "Opiate addiction." Hanged
Alexandra Davies, painter, 42 (North London). "Chronic depression." Hanged
Alexis Fallon, 50 (West London). "Diagnosed with depression." Overdose of drugs
Alfred Heron-Grayson, 59 (Gloucestershire). "Under stress." Carbon monoxide poisoning in car
Ali Choudhary, student, 27 (West London). "Moody, stressed and depressed." Set himself on fire
Alice Bourke, 36 (Suffolk). "Suffering from depression." Hanged
Alison Draper, 45 (Somerset). "Psychiatric patient." Hanged
Alison McCall, 42 (Plymouth). "Severe depression." Died in fire
Alistair Bowen, 36 (Luton). Due to stand trial. Hanged
Amanda Wood, shop assistant, 48 (Grimsby). Grieving. Hanged
Amy Cartwright, 31 (Staffordshire). "History of depression." Overdose of pentobarbitone
Amy Ford, 17 (Lancashire). "Depressed." Struck by train
Andrew Bartosik, decorator, 50  (Worcestershire). "Mental disorder." Cut his throat
Andrew Davies, postman, 45 (Greater Manchester). "Concerns." Fatally stabbed his wife then hanged himself
Andrew Edwards, 42 (Cornwall). "Unhappy." Shot himself
Andrew Evans, 30 (South Wales). "In a low mood." Struck by cars
Andrew Farrow, 48 (Wiltshire)."Suicidal ideation." Overdose of codeine
Andrew Frost, 34 (North London). Treated by GP. Struck by tube train
Andrew Gaskin, unemployed, 34 (South Wales). "Long-standing depressive illness." Overdose of Lorazepam
Andrew Hill, prison officer, 46 (Kent). "Cause to be concerned." Hanged
Andrew Holden, farmer, 31 (Lancashire). "In a bad place." Injected himself with poison
Andrew Holtham, 47 (North Yorkshire). "Very anxious and depressed." Drove van into a tree
Andrew Hughes, 35 (Shropshire). "Struggling." Drove his van into a lorry
Andrew Londesborough, 47 (East Yorkshire). "Treated for delirium." Overdose of drugs
Andrew Papworth, warehouse worker, 25 (Derbyshire). "Very quiet and down." Hanged
Andrew Reynolds, process worker, 27 (Cumbria). Relationship breakdown. Hanged
Andrew Roberts, fitness instructor, ex-soldier, 32 (North Wales). "Seeing a psychiatrist." Hanged
Andrew Rynkiewicz, engineer, 51 (Hampshire). "History of severe depression. Asphyxiated
Andrew Steeden, 66 (Kent). "He had become depressed." Shot himself
Andrew Winser, unemployed builder, 47 (South Devon). "Suffered from depression." Hanged
Andy Lee, 64 (Cambridgeshire). "History of depression." Drowned in river
Angel Hudson, 26 (Lancashire). "Paranoid." Killed her son and herself by carbon monoxide poisoning in car
Anita Kubicka, warehouse worker, 22 (Luton). "Relationship issues." Hanged
Anna Fenemore, 22 (Dorset). "Problems with depression." Drowned in bath
Anne Wilson, 59 (South London). Discharged from the Priory. Hanged
Anthony Cain, 52 (North Wales). Hanged
Anthony Chapman, 45 (Watford). "Very low." Hanged
Anthony Cooney, research manager, 51 (Wirral). "Balance of his mind was disturbed." Asphyxiated
Anthony Eilbeck, doorman, 39 (Carlisle). "Was depressed at the time of his death." Hanged
Anthony Furzer, carpenter, 45 (South Devon). "Facing difficulties." Hanged
Anthony Hill, landscape gardener, 33 (Kent). "Stressed." Hanged
Anthony Morbach-Jenkins, teacher, 36 (Worcestershire). "History of depression for which he had been seeing his GP." Carbon monoxide poisoning
Antony Davis, ex-soldier, 37 (Southampton). "Struggling." Hanged
Arlindo Furtado, 41 (Cardiff). "Mental distress." Stabbed himself
Arnis Zalkans, builder, 41 (West London). "Depressed." Hanged
Ashdon Muirhead, schoolgirl, 14 (South London). "Ran into difficulty." Hanged
Ashley Westwood, 49 (West Midlands). "Became depressed and self-harmed." Hanged
Aykut Sokmen, 41 (Essex). "Mental health ward patient." Struck by train
Barbara Penny, 62 (Hull). "Diagnosed with depression." Drowned in dock
Barrie Lewis, (South Wales). Treated by MH services. Hanged
Barrie Thompson, cleaner, 51 (Southampton). "Allegations." Drowned in river
Barry Kadleck, IT manager, 61 (Northumberland). "Facing jail." Asphyxiated
Barry Mussell, scaffolder, 39 (Lincolnshire). "Found dead at home"
Barry Shepherd, 63 (Lancashire). "Suffered from depression." Hanged
Becky Jones, musician, 23 (Hertfordshire). "Diagnosed with bipolar disorder." Fell from hospital roof
Ben Blakey, fashion retail worker, 27 (Leicester). "Emotional state." Drove car into tree
Ben Finch, financial adviser, 42 (West Sussex). "Periods of low mood." Drove car into tree
Ben Richards, ex-soldier, 29 (Southampton). "Sporadic insomnia and depression." Combination of heroin & alcohol
* Benjamin Smart, 27 (Wiltshire). Mental health patient. Cut his throat
Beryl Vickery, 79 (Somerset). "History of depression." Drowned in river
Beth Wilkinson, care home worker, 17 (Humber Bridge). "Associated with CAMHS." Jumped from bridge
Betty Smith, 78 (Lincolnshire). "Could not cope." Struck by train, alongside husband
Beverley Parkinson, 44 (West Yorkshire). "Long history of … depression." Drowned in bath
Billy Grisman, 30 (Herefordshire). "Prone to low moods." Hanged
Blaise Farry, prisoner (Wormwood Scrubs Prison). Hanged
Bradley Paul, ex-soldier, engineer, 23 (Greater Manchester). "Stress and depression." Stabbed himself
Brenda Jacob, 77 (Berkshire). "Suffering." Overdose of drugs
Brian Bradshaw, 79 (Lancashire). Saw a psychiatrist. Electrocuted himself
Brian Brewster, 77 (South Wales). "Suffered from depression." Drowned in river
Brian Byrne, 58 (Hertfordshire). "Visited nursing practitioner." Hanged
Brian Haines, driver, 47 (Kent). "Bereaved." Cut his wrist
Brian Mason, 78 (North London). "Distressed." Hanged
Brian Prescott, retired textile worker, 52 (Lancashire). Had taken overdose of tablets. Drowned in canal
Bronwen Ramsay, 50 (Gloucestershire). "Upset." Drove her car into a tree
Bryan Isherwood, gardener, 45 (Lancashire). "Demoralised." Hanged
Bryan May, 41 (Lancashire). "In a complete frenzy." Set fire to his house
Cameron Hawkins, 19 (Somerset). "Treated for acute paranoia." Struck by a train
Cara Taylor, 43 (Hertfordshire). "Quite low and depressed." Hanged
Carl Ellam, builder, 53 (West Yorkshire). "A little depressed." Shot himself
Carl Foot, prisoner, 33 (Pentonville Prison). "History of self-harming." Hanged
Carl Hungerford, 46 (South Wales). "Nervous." Hanged
Carl Lesniewicz, ex-teaching assistant, (Kent). "Very down." Drowned in river
Carl Samuel, 22 (Suffolk). "Isolated and depressed." Struck by lorry
Carly Potts, student, 26 (Blackpool). "Struggled to cope." Hanged
Carol Barnett, 51 (Kent). "Struggled with depression." Drowned in river
Caroline Ambrose, (North London). "Complex psychological problems." Struck by train
Caroline Puddu, accountant, 36 (Stoke-on-Trent). "Told doctors, social workers and psychiatrists of attempts to kill herself." Overdose of insulin
Carsten Armstrong, 26 (York). "History of mental illness." Hanged
Caspar Capel, 43 (Cumbria). "Received mental health treatment." "Killed himself"
Cassie Turton, 26 (Norfolk). "Low in mood and depressed." Overdose of Propanolol
Catherine Burrows, 43 (Lancashire). "Suffered with depression." Overdose of Gabapentin
Celia Chadwick, retired sales assistant, 73 (South Devon). "Underlying depression." Drowned in river
Celise McLean, 36 (West London). "Agitated". Struck by train, alongside her daughter
Ceri Linden, 20 (Chester). "Provided with … medical attention." Overdose of Propranolol
Charles Barnhoorn, 20 (South Devon). Searched suicide sites. Asphyxiated
Charles Richardson, vicar, 60 (Kent). "Received counselling." Jumped from cliff
Charles Taylor, government financial officer, 55 (Berkshire). "Diagnosed with hypertension and depression." Combination of meds & alcohol
Chi Yeung Fung, student, 20 (Southampton). "Isolated." Jumped from hall of residence
Christa Goredema, student, 19 (Lancashire). "Mental health deteriorated." Hanged
* Christian Raynor-Barley, hospital worker, 32 (Hull). "Sunk into depression." Overdose of heroin
Christine Flavell, 56 (Southampton). "Suffered from anxiety and depression." Hanged
Christopher Anderson, prisoner, 24 (Forest Bank Prison). "Suffering from depression." Hanged
Christopher Bowen, 48 (Herefordshire). "History of mental illness." Drowned in bath
Christopher Davis, IT consultant, 32 (Somerset). "Out of character." Struck by train
Christopher Humphrey, 28 (Kent). Received "support for mental health." Combination of drugs & alcohol
Christopher Johnson, 32 (Hertfordshire). "History of anxiety and depression." Struck by train
Christopher Jones, 55 (Cumbria). "Mental health problems." Carbon monoxide poisoning
Christopher Kneil, unemployed, 38 (South Devon). "Notes were located." Asphyxia
Christopher Letts, 29 (South London). 3 days after release from clinic. Struck by tube train
Christopher McNally, bar worker, 30 (Manchester). "In a mess mentally." Jumped from block of flats
* Christopher Ryder, 65 (Grimsby). "Suffered from depression." Electrocuted
Christopher Walden, unemployed, 40 (Oxfordshire). Struck by train
Christopher Watson, 53 (Norfolk). "Vulnerable." Cut his arm
Christopher Yeadon, 33 (Lancashire). "Suffered from depression." Hanged
Claire Havinga, 27 (Southampton). "History of depression." Drank poisonous liquid
Clifford Carrotte, retired bricklayer, 67 (Lincolnshire). Struck by train  (Sleaford Station, Lincs)
Clifford Savill, 72 (Hertfordshire). "Range of chronic diseases." Ingested chemicals
Clive Knox, 48 (South Wales). "Did not want to be a burden." Overdose of painkillers
Colette Hughes, 50 (South London). "Suffering from an undiagnosed psychiatric condition." Jumped from multi-storey car park
Colin Dolan, caretaker, ex-soldier, 52 (North Wales). "Suffered from depression." Hanged
Colin Spencer, 51 (Somerset). Previous suicide attempt. Hanged
Colin Tyson, 51 (South Yorkshire). Treated by GP. Struck by train
Colleen Starr, 53 (Norfolk). Treated by MH trust. "Found dead"
Coren Welch, ex-estate agent, 31 (Lancashire). "Battled with mental health issues." Hanged
Cori Withell, yoga teacher, 39 (Hampshire). "Suffering from depression." Hanged
Craig Atkins, 33 (North Wales). Hanged
Craig Brown, ex-DJ, 38 (Kent). Relationship breakdown. Hanged
Craig Durham, hairdresser, 41 (Bolton). "Diagnosed with psychosis." Hanged
Craig Gavin, forklift truck driver, 31 (Bolton). "Tormented." Hanged
Craig Johnson, chef, 30 (Lancashire). Grieving. Shot himself
Craig Lethaby, 32 (North Devon). "Complex psychiatric history." Jumped from bridge
* Craig Pledger, police officer, 28 (Cornwall). "Suffered from depression." "Found dead"
Craig Rodgers, 31 (Cardiff). "Money worries … stressing." Hanged
Craig Westby, storeman, 26 (Stoke-on-Trent). "Had become depressed." Hanged
Craig Woolcock, ex-council worker, 43 (South Wales). "Depressed." Asphyxiated with helium
Curtis Lambert, 20 (Hertfordshire). "Depressed." Hanged
Dafydd Jamieson, student, 19 (Cardiff). "Struggling to deal with personal issues." Hanged
Damian James, unemployed, 31 (South Wales). "Relationship issues." Struck by train
Damien McMahon, 47 (Cumbria). "Low ebb." Hanged
Daniel Byrne, prisoner, 28 (Woodhill Prison). Hanged
Daniel Elliott, 35 (Hertfordshire). "Sought help." Hanged
Daniel Gillingham, carpenter, 39 (Norfolk). "Problems with depression." Combination of heroin & alcohol
* Daniel Gregory, 18 (South Yorkshire). "Battling mental illness." Hanged
Daniel Hill, 33 (Essex). "Agitated." Shot himself
Danielle Formosa, schoolgirl, 14 (Sunderland). "Fragile mental state." Hanged
Danielle Ismay, 24 (Birmingham). "Traumatised." "Killed herself"
Daren Ellis, 39 (Warwickshire). Strangled his partner, and was later struck by a train
Dario Olivo, student, 20 (West London). "History of mental health problems." Fell from multi-storey car park
Dariusz Miotk, 30 (Wigan). "Took drugs." Hanged
Darren Lyon, machine driver, 44 (Merseyside). "History of depression." Hanged
Darren Preston, ex-soldier, locksmith, 40 (Derby). "Suffered anxiety and agitation." "Unpublished"
Darren Wright, prisoner, 35 (Norwich Prison). "Previous contact with MH services." Hanged
Darren Young, facilities manager, 42 (East Yorkshire). "Began to suffer low moods" and went to GP. Jumped from bridge, struck by lorry
Daryl Clarke, 29 (Sheffield). "Mental health issues." Struck by train
David Alderson, unemployed, 48 (Staffordshire). "Therapeutic level of drugs." Alcohol poisoning
David Briggs, 22 (Derbyshire). "Hugely distressed." "Found on waste ground"
David Farmer, labourer, 31 (South Devon). Hanged
David Howes, illustrator, 57 (East Sussex). "Some kind of psychotic state." Drowned in stream
David Hunter, solicitor, 62 (Gloucestershire). "Depressed." Struck by train
David Hustler, ex-professor, 70 (Staffordshire). "Referred to psychiatric services." Poisoned by carbon monoxide
David Jones, retired doctor, 78 (Berkshire). "His mood was low." Cut himself
David Laing, ex-soldier, 48 (South Yorkshire). "Flashbacks." Hanged
David Laycock, 45 (Lancashire). "Depressed." Hanged
David Martin, retired soldier, 57 (Gloucestershire). "Incessantly worried." Shot himself
David Maxfield, 61 (Essex). "Depressed." Carbon monoxide poisoning in car
David Miller, crane driver, 48 (Hampshire). "Marriage breakdown." Combination of prescription meds
David Morgan, 34 (Suffolk). "Concerns." Inhaled chloroform
David Norman, 89 (Suffolk). "Balance of his mind was disturbed." Overdose of meds
David Norton-Frost, airline worker, 48 (Surrey). "Had previously attempted to self-harm." Struck by train
David O'Sullivan, ex-marine, 25 (Stoke-on-Trent). "Suffering from mental health problems." Overdose of
David Palin, hairdresser, 45 (Staffordshire). "Suffered from psychotic episodes." Drowned in stream
David Poole, machine operator, 48 (Herefordshire). "Worries." Crushed by machine
David Pooley, 66 (Essex). "Suffering from depression." Hanged
David Price, unemployed, 50 (County Durham). "Struggling." Found dead
David Prysor-Jones, retired journalist, 66 (Somerset). Went to GP "with anxiety and depression." Shot himself
David Scott, ex-builder, 39 (Hull). "Medication made him ill." Combination of drugs
David Tuohy, retired headteacher, 83 (Oxford). "Released from hospital." Drowned in river
David Turay, student, 19 (East London). "Mental illness." Stabbed himself
David Vickers, healthcare assistant, 42 (West Yorkshire). Had "dark days." Cut his wrists
David Walwyn, 58 (Staffordshire). "History with mental health services." Starved himself
David Wilson, 54 (Derbyshire). "Suffered from depression." Hanged
Dawit Kahsay, 19, on remand (Holme House Prison). Accused of murder. Hanged
Dean Bickerton, labourer, 32 (Staffordshire). "Uncharacteristic behaviour." Hanged
Dean Martin, 42 (Suffolk). "Mental health problems." Overdose of morphine
Debbie Cooper, 37 (West London). "History of mental health problems." Fell from tower block
Debbie Watts, 48 (South London). Overdose of prescription meds
Deborah Corrigill, pharmacy assistant, 50 (East Sussex). "Suffering with depression, anxiety and stress." Jumped from cliff
Deborah Milliken, 54 (Hampshire). "Suffered from depression." Drowned in river
Dennis Howard, (East London). Saw GP 4 times in final month. Hanged
Derek Holland, police officer, 50 (Shropshire). "Low moods and anxiety." Hanged
Desmond Potts, retired hotelier, 80 (Cumbria). "Suffered problems." Shot himself
Diane Lockyer, 49 (Stoke-on-Trent). "Struggled with depression." Combination of heroin & alcohol
Dominic Candey, artist, 42 (Berkshire). "Intense hallucinations." Hanged
Dominic Lancaster, 17 (Hampshire). "Became unhappy." Struck by train
Donald Mackintosh, ex-police officer, 71 (Greater Manchester). "Due to appear in court." Hanged
Donna Doonan, machinist, 48 (Northamptonshire). "History of self-harm and depression." Overdose of painkillers
Dorothy Toseland, 64 (Northamptonshire). Drowned in river
Dorothy Woodley, 68 (North Yorkshire). In MH unit. Died in sea
Douglas Biggadike, 79 (Lincolnshire). "In pain." Shot himself
Duncan Graystock, bank worker, 44 (Manchester). "Referred to see a mental health liaison nurse." Drowned in river
* Dwayne Harper, prisoner, 32 (Woodhill Prison). "History of mental health problems." Hanged
Edna Morris, retired hairdresser, 61 (Cheshire). "Plagued by illness and depression." Drowned in canal
Edward Burnett, architect, 43 (South Devon). Hanged
Edward Meredith, 67 (Worcestershire). Electrocuted himself
Edward Sumner, retired postman, 79 (Buckinghamshire). "Out of character." Jumped from bridge
Elif Orman, 29 (North London). Fell from bridge
Elizabeth Gresty, schoolgirl, 15 (Greater Manchester). "Struggling with stress." Hanged
Elsa Richardson, 86 (Hampshire). Overdose of non-prescribed meds
Elsie Hendy, 71 (Cornwall). "Mental health issues." Fell from cliff
Elspeth McKendrick, schoolgirl, 16 (Greater Manchester). "Went to CAMHS." Hanged
Emilia Bashaevea, 38 (Staffordshire). "GP referred her case to mental health services." Struck by train
Emily Gregg, police officer, 34 (West Sussex). Treated by GP. Hanged
Emma Connell, 46 (Southampton). Treated by MH services. Jumped from bridge
Emma Crossman, 21 (Lincolnshire). "History of depression." Inhaled helium
Emrys Jones, lorry driver, 46 (Lincolnshire). "Great amount of stress." "Killed himself"
Eric O'Shaughnessy, unemployed, ex-soldier, 37 (Wigan). Carbon monoxide poisoning
Erik Slater, 31 (Gloucestershire). "Battled depression." Inhaled helium
Evie Puttick, 20 (Middlesbrough). "Sought medical help." Overdose of morphine & alcohol
Fabian Garcia-Miller, student, 19 (North London)."Suffered with depression." Combination of drugs
Finnulla Martin, 35 (North London). "Distraught." Jumped from block of flats
Francesca Candita-Simpkins, schoolgirl, 13 (South London). "Treatment for anxiety." Hanged
Francis McNally, retired council worker, 66 (Cheshire). "Isolated and depressed." Hanged
Franita Swart-Smith, 30 (Hampshire). "Long history of depression." Hanged
Frankie Cushion, schoolgirl, 13 (Liverpool). "Referred to CAMHS." "Found in her bedroom."
Gareth Reeve, lorry driver, 47 (Hampshire). Suffered from PTSD. Hanged
Garret Cosgrove, warehouse worker, 40 (Lancashire). "Debt issues." Hanged
Gary Aldous, electrician, 53 (Suffolk). "Several depressive episodes." Hanged
Gary Douglass, 20 (Altcourse Prison). "Suffered from Asperger's syndrome." Stabbed himself
Gary Fell, 51 (Carlisle). In MH unit. Struck by lorry
Gary Moore, 30 (North Wales). "Sought medical treatment." Hanged
Gary Owen, 44 (South Wales). Hanged
Gary Provins, 60 (Berkshire). "Personal and social stresses." Struck by train
Gary Sawyer, professional golfer, 48 (Wiltshire). Struck by train
Gary Smith, unemployed, 28 (Cumbria). "Support from mental health services." Combination of drugs
Gary Titman, 55 (East Yorkshire). "Diagnosed with anxiety and depression." Drowned in sea
Gary White, (West Sussex). "History of depression." "Found dead in his home."
Gavin Churchill, unemployed, 36 (Devon). "Battled with depression." Overdose of morphine
Gavin Newton, 33 (Milton Keynes). "Health issues." Struck by train
Gemma Whitehead, 27 (East London). In MH unit. Hanged
Genadijs Sinicins, unemployed, 58 (Hull). "Fell into a depression." Hanged
* Geoffrey Farrow, 61 (Norfolk). Shot himself
Georg Zanker, student, 20 (West London). Fell from hall of residence
George Atkinson, police officer, 46 (Cumbria). "Visited his doctor, suffering extreme stress." Hanged
George Taylor, 80 (Cornwall). "Mental health problems." "Found dead at his home"
Georgina Drinkwater, 30, pregnant (West London). Fell from block of flats
Geraint Richards, 26 (North Wales). "Experienced suicidal thoughts." Hanged
Gerard Mulholland, company director, 70 (Cheshire). Treated "for anxiety" at the Priory. Struck by train
Gillian Hollows, 58 (Lancashire). "Depression." Overdose of codeine
Gillian McDonald, 68 (Somerset). "Her mental state declined." Asphyxiated
Giselda Montanari, 31 (Swansea). "Mixture of drugs." Struck by train
Giuseppe Balasco, 38 (Bristol). "Suffered anxiety." Inhaled helium
Glenda Day, 50 (Nottinghamshire). "History of mental health problems." Overdose of prescribed meds
Glenn Harris, 55 (Lincolnshire). "Recently depressed." Cut his throat
Glenn Weedon, 53 (Berkshire). "Suffering from anxiety and depression." Hanged
Glenn Wilson, paramedic, 55 (Carlisle). "Mental health" issues. Hanged
Gordon McDougall, 57 (Essex). "Redundant." Struck by train
Gordon Squire, 82 (Cheshire). "Struggled." Stabbed himself
Graham Angell, 25 (Hertfordshire). Hanged
Graham Mitchell, psychiatric nurse, 48 (Cheshire). "Went to his GP." Hanged
Greg Butler, businessman, 56 (London). "History of depression." Struck by tube train
Greg Turner, 48 (Staffordshire). "Mental health symptoms." Drove his car into a tree
Halima Begum, student, 17 (East London). "Troubled." Struck by tube train
Hannah Carpenter, student, 18 (Cornwall). "Referred to a specialist team." Hanged
Harmit Singh Kang, IT worker, 29 (Grimsby). Victim of Internet scam. Hanged
Harold Wignall, supermarket worker, 64 (Lincolnshire). "Signed off work." Hanged
Harriet Walsh, student, 17 (Bolton). Treated by CAMHS. Hanged
Harry Buswell, 56 (Leicestershire). "History of mental illness." Hanged
Harry Purton-Lally, 25 (Stoke-on-Trent). "Suffering from depression." Hanged
Heidi Flavell, 24 (Cheshire). "Struggled with depression." Overdose of pain-killers
Helen Ford, 54 (South Wales). "Struggle with manic depression." Struck by train
Hollie Holmes, 24 (Suffolk). "Suffered from anxiety and depression." Overdose of methadone
Holly Anderson, hairdresser, 19 (Oldham). Relationship breakdown. Hanged
Howard Dalton, retired bank worker, 72 (Dorset). "Struggling." Drowned in sea
Howard Thornthwaite, ex-teacher, 63 (Merseyside). "Deliberate act." Drove car into bridge
Hui Ling Teh, law firm worker, 26 (Kent). "Investigated." Jumped from cliff
Huseyin Erdogan, 26 (North London). Treated by MH services. Hanged
Hywel Evans, 36 (Cardiff). "Convinced he had an illness that doctors could not diagnose." Carbon monoxide poisoning
Ian Barnett, teacher, 48 (Derbyshire). "Worries." Hanged
Ian Brockwell, 60 (Hull). Referred to MH team. Hanged
Ian Evans, forklift driver, 42 (North Wales). "Suffered with depression." Hanged
Ian Lam, 42 (Shropshire) "Had seen a doctor for some reassurance." Fell from multi-stoey car park
Ian Markham, cleaner, 50 (York). "Increased anxiety." Fell from city wall
Ian Reed, 48 (Lincolnshire). "Depressed and paranoid." Drove car into lorry
Ian Sandywell, car salesman, 45 (Stoke-on-Trent). "Upset." Hanged
Ian Thompson, 35 (Greater Manchester). "Suffered form depression." Overdose of heroin
Imran Douglas, prisoner, 18 (Belmarsh Prison). "Warning on his self risk form." Hanged
* Innocent Rusenza, 20 (Bedfordshire). Released from MH ward. Struck by train
* Ioannis Douridas, doctor, 38 (Southampton). Hanged
Ireneusz Pramka, 41 (Hull). "Suffered from paranoia and depression." Hanged
Isabel Richardson, schoolgirl, 12 (Norwich). Self harmed. Hanged
Ivan Elford, ex-civil engineer, 40 (Oxfordshire). "Relapsing into mental illness." Struck by lorry
Ivan Kulyk, student, 20 (Buckinghamshire). Hanged
Jack Middleton, 82 (West Wales). "Could not cope." Drowned in river
Jack Watts, cashier, 18 (Gloucestershire). "His mother took him to the GP." Struck by train
Jack Wilson, army cadet, 17 (Birmingham). "Worried." Jumped from tower block
Jacqueline Charles, 48 (Isle of Wight). "In contact with support services." Driven off cliffs in car
Jacqueline Hughes, 61 (Worcestershire). Hanged
Jade Hodgkiss, 24 (Staffordshire). "Suffering anxiety and depression." Poisoned with leaves
Jake Denbow, labourer, 24 (South Devon). Relationship breakdown. Hanged
Jake Dunstan, 15 (Bolton). "Welfare concerns." Hanged
Jake English, unemployed, 20 (Somerset). "Released from prison." Struck by train
* Jake Hirst, 23 (Dorset). "Suicide note." Struck by train
James Attwood, 30 (Surrey). "Fought mental illness." Struck by lorry
James Birch, 19 (Leicestershire). Hanged
James Brazier, 25 (Essex). "Diagnosed mental illness." Struck by train
James Brinsley, unemployed, 33 (South Devon). "Suffered from depression." Set fire to himself
James Burke, 67 (East Yorkshire). Drowned in sea
James Clifford, 45 (Gloucestershire). "Long term problems." Combination of prescribed meds & alcohol
James Foxley-Sander, unemployed, 21 (West Sussex). "Having problems." Hanged
James Halcrow, doctor, 34 (Manchester). "Worried." Hanged
James Hamilton, factory worker, 34 (Staffordshire). "A number of stresses." Hanged
James Jones, boatman, 58 (North Wales). "Anxious and depressed." Fell into quarry
James McGhee, student, 21 (Suffolk). "Suffered with severe mood swings and depression." Hanged
James Shaw, betting shop assistant, 28 (Stoke-on-Trent). "Struggling." Hanged
James Sheldon, businessman, 42 (West Yorkshire). "Mounting pressure." Jumped from tower
James Wiltshire, 26 (Kent). "History of depression." Hanged
James Younghusband, biochemist, 30 (Hampshire). "Mental illness." Hanged
Jamie Masters, 22 (Hull). "Psychotic history." Jumped from scaffolding
Jamie Stone, 25 (Derbyshire). "History of mental health issues." Overdose of heroin
Jamie-Lee Hunter, 42 (Norfolk). Combination of prescribed meds
Jan Tshabalala, 30 (West Sussex). Strangled his wife then hanged himself
Jan Wiwer, dockyard worker, 57 (Southampton). Work problems. Hanged
Jane Clark, 24, (Northampton). In MH hospital. Hanged
Jane Disbury, headteacher, 59 (Humber Bridge). "High levels of anxiety." Jumped from bridge
Janet Ramsey, retired cashier, 63 (South London). "Bouts of depression." Set herself on fire
Jasmine Mitchell, student, 22 (Shropshire). Hanged
Jason Crawford, 31 (Hull). "Referred to mental health services." Combination of drugs
Jason Daniels, 44 (Gloucestershire). "Deep depression." Hanged
Jason Pettey, shop worker, 19 (Kent). "In contact with a mental health team." Hanged
Jaswant Singh Gill, 44 (West Midlands). "In a low mood." Struck by train
Jayne Smith, 41 (Essex). "Recurrent depression." Hanged
Jean Cox, retired teacher, 63 (Dorset). "Anxiety and depression." Jumped from cliff
Jeffrey Cox, ex-sailor, 70 (Kent). "Feeling unwell." Fell from cliff
Jeffrey Watson, ex-soldier, 36 (North Wales). "Under the care of the community mental health team." Alcohol poisoning
Jess Farrow, schoolgirl, 15 (Wiltshire). "Several mental health problems." Hanged
Jessica Raw, teaching assistant, 27 (Portsmouth). "Very depressed." Struck by train
Jimmy Burton, maintenance manager, 39 (South Wales). "Suffered bouts of depression." Hanged
* Jimmy Roberts, retired farmer, 51 (South Devon). Overdose of drugs
Jimmy Storey, artist, 41 (West Yorkshire). "Seen by his GP." Asphyxiated by helium
Jiri Sokol, 28 (Reading). "Anxious and agitated." Stabbed himself
Joan Fleming, 75 (Kent). "Her mood was low." Fell from window
Joanne Craigen, 42 (Cumbria). "Sought help" from psychotherapist. Hanged
Joanne Latham, prisoner, 38 (Woodhill Prison). Transgender woman in male prison. Hanged
Joanne Martin, 34 (Portsmouth). "Long history of self-harm." Overdose of heroin
Joanne Merry, 44 (Gloucestershire). "Suffered mental health problems and depression." Overdose of morphine
Joanne Parrish, 48 (South Wales). "Battled with mental health issues." Jumped from cliff
Jodi Gregory, 38 (Reading). "Suffered from depression and anxiety." Overdose of paracetamol
Joe Dickenson, 38 (Luton). "History of depression and self-harm." Hanged
Joe Howarth, 24 (Essex). "Had counselling." Hanged
Joe Keighley, firefighter, 42 (Essex). "Suffering with depression." "Took his own life"
Joel Herbert, 21 (Birmingham). Fell from hotel roof
Johanna Gillespie, 47 (West Sussex). Fell from balcony
John Boddy, builder, 53 (Buckinghamshire). "Very impulsive." Hanged
John Brodrick, 49 (Hertfordshire). "Suffering from depression." Hanged
John Burns, 35 (Cumbria). "Received intervention" from MH services. Hanged
John Burns, 36 (Liverpool). "History of gambling problems." Drowned in canal
John Clegg, businessman, 73 (Greater Manchester). "Stress and anxiety." Shot himself
John Dawson, 49 (Cambridgeshire). "History of depression." Struck by car
John Dyson, author, 77 (Beachy Head). "Health had declined." Jumped from cliff
John Edwards, ex-journalist, 79 (Herefordshire). Suffered from cancer. Overdose of Oxycodone
* John Fisher, 35 (Norfolk). "Vulnerable." Hanged
John Gallagher, factory worker, 25 (Wirral). "Found at his flat"
John Howe, 58 (Middlesbrough). "Mentally ill patient." Drowned in sea
John Knott, ex-company director, 71 (Herefordshire). Shot and killed his wife, then himself
John Lawrence, 83 (Somerset). "Stress." Electrocuted himself
John Liptrot, unemployed, 41 (Wigan). Grieving for mother. Carbon monoxide poisoning
John Lord, 86 (Nottingham). "Recently bereaved." Drowned in river
John Mailey, school caretaker (Humber Bridge). "Disorientated." Jumped from bridge
John Milliner, 66 (Shrewsbury). "History of depression." Drowned in river
* John O'Boyle, 55 (West London). Hanged
John Rae, 66 (Teesside). Bereaved. Fell from cliff
John Roome, 81 (Derbyshire). "Feeling lonely." Overdose of meds
John Weldin, 83 (Somerset). In care home. Hanged
Jonathan Brown, ex-lorry driver, 49 (Staffordshire). "Experienced depression." Hanged
Jonathan Burns, businessman, 33 (Greater Manchester). Wrote letters. Hanged
Jonathan Davies, 39 (Blackburn). "Mental health issues." Hanged
Jonathan Platt, businessman, 54 (West Yorkshire). "Suffering from depression." Carbon monoxide poisoning
Jonathan Rust, 40 (Cambridgeshire). "Suffering from clinical depression." Hanged
Jose Rodrigues, 54 (Surrey). "History of … depression." Combination of kitchen descaler & alcohol
Joseph Wright, 48 (Norfolk). Hanged
Josh Hedley, 20 (Sunderland). Hanged
Josh Mednick, 25 (Hertfordshire). "Self-harm history." Hanged
Josh Stevenson, 18 (Hull). "Received psychiatric help." Overdose of heroin
Joshua Bennett, 24 (West Sussex). "Mild depression". Found on beach
Joshua Dugdale, 19 (Lancashire). "Out of character." Struck by train
Josie Herniman, schoolgirl, 15 (Somerset). Previous suicide attempt. Hanged
Judith Woodfield, 78 (South Wales). Fell from bridge
Judy Cheetham, 69 (Staffordshire). "Treated in the community." Overdose of paracetamol
Julian Ciepluch, civil servant, 53 (South London). "Struggled." Struck by train
Julie Connolly, nurse, 45 (Dorset). "Increasingly concerned." Overdose of Tramadol
Julie Peters, production worker, 55 (Gloucestershire). "Suffering from anxiety." Drowned in canal
Junaid Hamidi, 28, on remand (Hull Prison). "Suffered with tension and depression." Hanged
June Adams, 74 (Devon). "Signs of anxiety." "Found dead"
Juri Trofimovas, unemployed, 32 (Southampton). "Seeing a psychiatrist." Jumped from block of flats
Justin Wicks, stockbroker, 41 (East Yorkshire). "Mental breakdown." Stabbed himself
Kaliam Fearon, 19 (Hampshire). "Distressed." Struck by vehicle
Karl Baynton, 26 (South Wales). Hanged
Karl Blackmore, hospital porter, 36 (Somerset). "Suffering from anxiety and depression." Hanged
Katarzyna Sadowska-Felsztigier, marketing manager, 28 (Slough). "Suffering from stress." Struck by train
Katherine Bonaventura, musician, 28 (Surrey). Medication changed. Stabbed herself
Kazimierz Radloff, 64 (West Midlands). "Vulnerable." Hanged
Keith Gallimore, 30 (North London). Went to GP "to seek help for anxiety & depression." Combination of heroin & cocaine
Keith Simpkin, computer engineer, 56 (Bristol). "Suffering from depression." Hanged
Kelly Brickley, 31 (Norwich). "History of anxiety and stress." Hanged
Kelvin Irons, 49 (Leicester). "Suffering from severe mental illness." Hanged
Kenneth Brown, 75 (Hampshire). "Severely depressed." Carbon monoxide poisoning
Kenneth Paine, 68 (West Sussex). "Suffering from depression." Drowned in river
Kerry Hubbold, labourer, 42 (Cumbria). "Battling depression." Hanged
Kevin Batley, 49 (Reading). "State of anxiety." Overdose of painkillers
Kevin Dempsey, 28 (West Sussex). "Told his GP he was feeling low." Hanged
Kevin Holehan, 48 (East London). "Suffered with depression." Drowned in river
Kevin McKellar, headteacher, 48 (North London). "Signed off work after a manic depressive episode." Hanged
Kevin Simpson, electrician, 51 (Hertfordshire).Paid for funeral previous day. Asphyxiated
Kevin Smith, unemployed electrician, 56 (Hampshire). "Struggling." Hanged
Kieran Fisher, lorry driver, 37 (Derby). "Concerns for his safety." Hanged
Kieron Callaghan, 25 (Essex). "Somewhat depressed." Hanged
Kieron Feathers, 51 (Lancashire). "Started to distance himself." Hanged
Kieron Myers, scaffolder, 21 (Teesside). "Financial difficulties." Hanged
Kim Wilson, roofer, 50 (Kent). "Problem with alcohol." Hanged
Kirk Green, 18 (Northampton)."Took his own life"
Krzysztof Skolimowski, farm worker, 31 (South Wales). "Missed his family." Hanged
Laura Lewis, 34 (York). "Mentally ill." Hanged
Laura Summers, 49 (Cornwall). "Anti-anxiety medication." Drowned
Laura Wilkin, lawyer, 57 (Cheshire). "Suffered from work-related anxiety." Hanged
Leah Levine, 49 (Manchester). Treated by MH services. Fell from window
Lee Brown, 24 (Teesside). "Mental health problems." Drowned in river
Lee Collinge, 44 (Lancashire). "Paranoid." Hanged
Lee Davies, 36 (Swansea). "Upset." Hanged
Lee Harris, handyman, 23 (South Devon). Facing charges. Hanged
Lee Hilton, nurse, 51 (Lincolnshire). "Distressing events." Inhaled propane
Lee Linton, car salesman, 41 (Hampshire). "Worried." Hanged
Lee Rawlinson, 29 (North London). "Sought psychiatric help." Overdose of drugs
* Lee Westbury, 29 (Lancashire). "Suffering from depression." Fell from bridge
Lee Whaley, student, 18 (County Durham). "Went to see a psychologist." Hanged
Leia McLean, 17 (West London). "Agitated." Struck by train, alongside her mother
Leo Versaci, ex-teaching assistant, 46 (Gloucestershire). "Suffering from depression." Overdose of cocaine
Leonie Roberts, 28 (Cornwall). "Struggled with depression." Carbon dioxide poisoning
Leslie Bell, 63 (York). "History of mental health issues." Drowned in river
Leslie Gargano, 64 (Hertfordshire). Mental health issues. Hanged
Liane Ashberry, 51 (Leicester). "Receiving treatment for severe mental illness." Hanged
Linda Clarke, 54 (Greater Manchester). "Struggled with depression." Fell from bridge
Linda Dunham, retired clerk, 67 (South Devon). "Suffered with depression." Struck by train
Lindsay Caldicott, 59 (Leicester). "History of depression." Cut her throat
Lisa Barwell, 41 (Leicester). "Diagnosed with depression." Hanged
Lisa Duffy, unemployed, 43 (South Devon). "Mental health issues." Overdose of heroin
Lisa Moller, 35 (South Wales). Following argument. Hanged
Louie Wallis, 77 (Lancashire). Grieving. Overdose of paracetamol
Louis Perrina, unemployed, 46 (West Sussex). "Depressed." Jumped from bridge
Louise Fletcher, 47 (West London). "Mental health issues." Struck by train
Louise Sims, unemployed, 45 (Buckinghamshire). "Struggling with depression." Set fire to herself in car
Luke Myers, prisoner, 24 (Walton Prison). "Suffering from depression." Hanged
Luther Nicholas, 27 (Gloucestershire). "Suffering from depression and anxiety." Hanged
Lydia Stafford, student, 19 (Norfolk). "Suffered from mental health problems." Fell from cliff
Lynn Whittaker, 42 (Cheshire). "Emotionally unstable." Hanged
Lynne Hingston, 54 (Suffolk). "Struggled with anxiety and depression." Hanged
* Magdalena Luczak, prisoner, 29 (Foston Hall Prison). Hanged
Malcolm Burge, retired gardener, 66 (Somerset). "Depressed, stressed and suicidal."  Set fire to himself in car
Malcolm Chandler, 56 (Essex). "Diagnosed with depression and anxiety." Hanged
Malcolm McKinlay, air steward, 61 (West London). "In complete depression." Asphyxiated
Malcolm Tucker, 89 (Somerset). "Lonely and depressed." Overdose of Temazepam
Marc Parkin, 50 (Suffolk). "Feeling low." Drove car into lorry
Marcel Geraghty, 61 (Kent). "Regular visits from menta health social worker." Struck by train
Marcin Simski, 28 (Southampton). "Could not cope." Hanged
Marcus Harden, 30 (Gloucestershire). "Suicidal thoughts and depression." Hanged
Mark Anstice, 38 (Norfolk). "Previous self-harm." Hanged
Mark Daniels, 56 (North London). "Wanted to be in a contained environment." Hanged
Mark Evans, 49 (Somerset). "Battled depression." Hanged
Mark Graham, electrician, 44 (Cumbria). "Work-related depression." Hanged
Mark Holdcroft, 28 (Stoke-on-Trent). "Small amount of prescription drugs." Overdose of co-codamol
Mark Holdsworth, abattoir worker, 34 (Lincolnshire). "History of depression." Struck by train
Mark Jacka, 26 (South Wales). "Under stress." Hanged
Mark Stanbridge, 35 (Suffolk). "Suffered mental health issues." Hanged
Mark Such, (Reading). "Suffering from depression." Poisoned with chemicals
Mark West, 31 (Cornwall). "Suffering from paranoia." Hanged
Martin Biglin, firefighter, 47 (Humberside). "Suffered from bipolar disorder." Drowned in sea
Martin Chapman, 51 (Hampshire). "Suffered from depression." Combination of drugs
Martin Davies, 56 (Cardiff). Awaiting sentencing. Struck by train
Martin Garratt, ex-professional footballer, 34 (Middlesbrough). "History of mental health problems." Overdose of prescribed meds & alcohol
Martin Woolley, 37 (Hampshire). "History of … depression." Overdose of drugs
Martyn Mashford, financial consultant, 52 (Wiltshire). "Taken compassionate leave." Hanged
Martyn Pedder, 73 (Surrey). "Suffered from extreme depression." Hanged
Martyn Wall, businessman, 55 (Gloucestershire). "Suffering from stress." Hanged
Maryam Cook, 63 (South Wales). "History of mental health problems." Drowned in sea
Mateusz Kocylowski, 22 (Reading). Released from prison. Hanged
Matt Groom, solicitor, 36 (North London). "Mental state deteriorated." Struck by lorry
Matthew Eyre, unemployed, 41 (Kent). "Feeling depressed, lonely and suicidal." Set fire to himself
Matthew Ferguson, unemployed, 45 (Bristol). "Suffered with depression." Fell into gorge
Matthew Gaines, printer, 42 (Berkshire). "Had been to the doctor." Struck by train
Matthew Higginson, 23 (Somerset). On leave from MH unit. Fell from multi-storey building
Matthew Kerr, 38 (Derbyshire). "Struggled with sleeping problems and depression." Overdose of Fentanyl
Matthew Russell, 36 (Teesside). "History of depression." Hanged
Matthew Thompson, estate agent, 39 (Cumbria). "In a dreadful state." Hanged
Maxine Mepham, 57 (East Sussex). "Battled depression." Overdose of Quetiapine
Megan Hoskins, care home worker, 20 (Wigan). "Became depressed." Struck by motor vehicles
Michael Bevan, 46 (Gloucestershire). "Vulnerable." Hanged
Michael Bovell, 22 (North London). Struck by train
Michael Chadwick, ex-soldier, unemployed, 45 (Oldham). "Traumatised." Overdose of heroin
Michael Davis, ex-police officer, 69 (Hampshire), "Great personal stress." Drowned in sea
Michael Hart, 58 (Hertfordshire). "Visited the doctor." Hanged
Michael Helliwell, 40 (Staffordshire). "Having difficulties." Hanged
Michael Howle, 45 (Stoke-on-Trent). "Been to see his GP about depression." Hanged
Michael Holt, 57 (Lancashire). "Suffering from depression and anxiety." Hanged
Michael Jarvis, 47 (Grimsby) "Suffering with depression." Overdose of heroin
Michael Langton, apprentice, 18 (Cheshire). "Admitted suffering from depression." Struck by train
Lindsay Stanyard, 57 (Derby). "Had suffered from psychotic episodes, anxiety and depression." "Took her own life while in hospital"
Michael McMahon, publican, 38 (Derbyshire). "Spiralled into depression." Hanged
Michael Parry, 81 (Cumbria). "Coped with depression." Asphyxiated his wife then drowned in river
Michael Platt, student, 18 (West Sussex). "Turmoil." Struck by train
Michael Plumstead, 50 (Suffolk). "Suffering depression." Hanged
Michael Redfern, ex-soldier, farm worker, 36 (Stoke-on-Trent). Overdose of drugs
Michael Sanders, unemployed decorator, 65 (Northumberland). "In a poor state." Hanged
Michael Seger, 52 (Norwich). "We don't know what medication…he had taken." Found in garage
Michael Stafford, 33 (Shropshire). "Battled with his mental health." Struck by a train
Michael Thompson, 24 (Derbyshire). "Stress problems." Struck by lorry
Michael Vital, record vendor, 47 (North London). "Psychotic episode." Jumped through window
Michal Panasewicz, factory worker (Birmingham). Fell from multi-storey car park
Michela Falchi, 38 (West Sussex). Overdose of dihydrocodeine
Michele de Angelis, 56 (Derbyshire). "Diagnosed with cancer." Jumped from multi-storey car park
Mikki Nicholson, 36 (Cumbria). "Receiving psychiatric treatment." Struck by train
Miroslaw Arendt, factory worker (Devon). Had cut his wrists previously. Fell from bridge
Mitchell Hewett, roofer, 32 (South London). "Suffered from depression." Jumped from block of flats
Mohammed Mansoor Elahi, 31 (Greater Manchester). "Mental health problems." Drowned in lake
Morgan James-Falconer, schoolboy, 15 (Hertfordshire). "Pressure." Hanged
Morgan Owen, soldier, 24 (North Wales). "Worried about his mental health." Overdose of cocaine
Mybe Jallow, security guard, 56 (Norfolk). "Unhappy." Fatally stabbed his wife, then set himself on fire
Mykela Kemp, 26 (Teesside). "Suffered feelings of despair and low self-worth." Killed herself at home
Nathan Barlow, apprentice, 20 (Bedfordshire). "Depressed." Overdose of morphine
Nathan Bedells, 40 (Southampton). "May have developed reactive depression." Hanged
Neal Price, 26, (Forest Bank Prison). History of mental health issues. Asphyxiated
Neil Clark, gardener, 31 (Derbyshire). "Going through some problems." "Found in woods"
Neil Clark, maintenance worker, 54 (Berkshire). Suffered low moods. Asphyxiated
Neil Rankin, 67 (Worcestershire). Inhaled helium
Neil Smith, 41 (Milton Keynes). Hanged
Nerijus Kalinauskas, 25 (Norwich). "Depressed." Drove his car into bridge
Neville Ransom, 75 (Norfolk). "Diagnosed with bipolar disorder." Hanged
Niall Yorke, 22 (Cheshire). "Had been sectioned." Struck by train
Nicholas Godfrey-Cass, 34 (Buckinghamshire). "Receiving treatment." Jumped from multi-storey car park
Nicholas Wild, 24 (Greater Manchester). "Depressive illness." Asphyxiated with plastic bag
Nicolas Matthews, shop owner, 52 (Surrey). "Financial problems." Hanged
Nicola Butler, 51 (Bristol). Hanged
Nicole Dixon, 29 (Birmingham). "Discharged back to her GP." Fell from tower block
Nicole Putney, vet, 32 (Manchester). "Her mood was very low." Hanged
Niel Solomon, gas engineer, 41 (Norfolk). History of self-harming, anxiety and depression." Inhaled nitrogen
Nigel Henderson, 52 (South Wales). "Depressive." Fatally stabbed his wife and himself
Nigel McGuire, 34 (Plymouth). Anxiety & depression. Overdose of methadone
Nijole Draugelyte, 59 (South London). "Often crying and having mood swings." Struck by train
Oliver Cavey, schoolboy, 13 (Kent). "Had tried to take his life once before." Hanged
Oliver Franklin, student, 19 (Lincolnshire). "Struggled to make the adjustment to university life." Struck by a car
Oscar Phillips, student, 16 (Cheshire). "Contemplated jumping." Struck by train
Paige Bell, 20 (Sunderland). "Personality disorder." Hanged
Patricia Molines, 68 (South Devon). Overdose of prescribed meds
Patrick Diffley, 29 (Kent). "Had taken prescription medication." Overdose of heroin
Patrick McNeilly, 55 (Merseyside). Distressed after altercation. Hanged
Patrick Stenson, labourer, 25 (North London). "Feeling down." Hanged
Paul Abbott, stonemason, 46 (Cheshire). Complained of being depressed." Hanged
Paul Allen, tree surgeon, 39 (Southampton). "His mood was low." Overdose of drugs & alcohol
Paul Campion, 50 (West Sussex). "Suffered mental health issues." Hanged
Paul Carrett, 37 (Somerset). Relationship problems. Hanged
Paul Champion, 53 (Reading). "Suffered from depression." Hanged
Paul Charles, 53 (Isle of Wight). "Depressed." Drove off cliffs in car
Paul Guest, 49 (South Devon). "Struggling to deal with depression." Drowned in sea
Paul Heeley, 49 (Staffordshire). "Feeling depressed." Hanged
Paul Lowry, health & safety officer, 45 (Derbyshire). "History of depression."  Jumped from college roof
Paul McKay, 40 (Merseyside). "Struggled with mental health issues." Hanged
Paul Millgate, student, 20 (Bournemouth). Relationship breakdown. Fell from hall of residence
Paul Shannon, ex-soldier, 39 (South Wales). "Quite down in himself." Hanged
Paul Smith, 43 (Staffordshire). "Depressed." Hanged
* Paul Smith, haulage company worker (Cumbria). Struck by train
Paul Townsley, 48 (Brighton). "Delusional." Fell from block of flats
Paula Ennis, 34 (Cumbria). "Alone and distressed." Hanged
Pauraic Sweeney, company director, 51 (Staffordshire). Drowned in canal
Penny Ford, police employee, 52 (Dorset). "Had been seeing a psychiatrist." Fell from cliff
Peter Dornan, 46 (Southampton). "Moderate to severe depression." Hanged
Peter Hart, 71 (Kent). "Suffering a psychotic reaction." Shot himself
Peter Reed, 32 (Teesside). Relationship breakdown. Hanged
* Peter Sherwood, 67 (Suffolk). "Mental health concerns." Set himself on fire
Peter Smith, 80 (Lincolnshire). "Could not cope." Struck by train, alongside wife
Peter Thompson, 84 (West Sussex). "Failing health." Smothered his wife then hanged himself
Peter Wright, 49 (Staffordshire). "Suffering severe depression." Cut his throat
Peter Wright, 62 (Suffolk). "History of anxiety and depression." Overdose of methadone
Philip Blackburn, ex-computer engineer, 40 (West Yorkshire). "Hearing voices." Struck by train
Philip Edgar-Moore, bar worker, 34 (South Devon). "Considered a suicide risk." Combination of prescribed meds & alcohol
Philip Whiteman, prisoner, 46 (Frankland Prison). "Personality disorder." Overdose of insulin
Phillip Harries, plasterer, 58 (South Wales). "Suffered with depression." "Found on fire"
Phillip Marshall, 53 (Kent). "Troubled." Jumped from viaduct
Phillip Roach, businessman, 45 (South Wales). "Troubled." Hanged
Piotr Kucharz, 37 (Blackpool). In MH unit. Hanged
Pranas Damanskis, 47 (Hull). "Not happy." Hanged
Priya Shingala, 19 (Leicester). "Treated for bipolar disorder." Hanged
Pullarkattil Rethish Kumar, 37 (East London). Strangled his wife and twin daughters, then hanged himself
Rachel Gow, hospital administrator, 29 (Lancashire). "Went to see a psychologist." Inhaled helium
Rachelle Owen, student, 17 (Wirral). Grieving. Struck by train
Radoslaw Poplawski, mechanic, 28 (West Midlands). "Depression." Jumped from tree
Ralph Towhill, 83 (Cardiff). "Upset and sad." Jumped from multi-storey car park
Raphaella Baker, student, 28 (Kent). "Depressed." Drowned in bath
Ray Dales, 65 (Hull). Grieving for wife. Carbon monoxide poisoning
Ray Gent, 66 (Merseyside). "Treated for depression." Drowned in dam
Ray Mills, antiques dealer, 68 (Kent). "Anxious and depressed." Shot himself
Raymond Hutchison, police officer, 34 (Hampshire). Hanged
Rebe Berry, schoolgirl, 15 (Dorset). "Described by a counsellor as 'isolated, lonely and depressed'." Set herself on fire
Rebecca Ashcroft, 23 (Cheshire). "Down and depressed." Hanged
Rebecca Darnell, social worker, 30 (Surrey). "Worried." Hanged
Rebecca Leaper, 54 (Oxford). "Long history of anxiety and depression." Asphyxiated with plastic bag
Rebecca Marvin, 25 (Cumbria). "Problems." Overdose of Valproate
Reuben Bryan, unemployed, 42 (Stoke-on-Trent). "Taking pills." Hanged
Richard Copithorne, 41 (West Sussex). "Vulnerable." Fell from multi-storey car park
Richard Cutler, unemployed, 32 (West London). "Symptoms consistent with depression." Hanged
Richard Foster, 41 (Burnley). "Suffered from depression." Hanged
Richard Green, prisoner, 23 (Haverigg Prison). "History of self-harm." Hanged
Richard Jones, soldier, 23 (Wiltshire). "Visited their GP." Overdose of Tramadol
Richard Lovell, builder, 43 (Bristol). "Upset." Hanged
Ricky Smith, 32 (West London). "Struggled with mental health problems." Struck by train
Ricky Williams, carer, 23 (Essex). "Struggled with mental health problems." Struck by train
Rob Hewill, store worker, 25 (Humber Bridge). "Period of counselling." Jumped from bridge
Rob Sedden, 19 (Wiltshire). "Had suffered depression and anxiety." Fell from bridge
* Robert Bell, 33 (Derbyshire). Struck by train
Robert Griffin, window cleaner, 54 (Berkshire). "Gripped with anxiety." Struck by train
Robert Jack, 69 (Gloucestershire). "He was under stress." Shot himself
Robert Makgill, interior designer, 45 (Somerset). "Ongoing depression." Hanged
Robert Robertson, council worker, 49 (Warwickshire). Stabbed himself
* Robert Smellie, 60 (Dorset). Struck by train
Robert Turner, ex-soldier, landscape gardener, 36 (Derbyshire). "Long-standing mental health problems." Hanged
Robert Walton, 66 (South Yorkshire). Grieving. Shot himself
Robert Williams, retired engineer, 72 (South Wales). "Decline in health." Hanged
Robert Wilson, 33 (East Yorkshire). Grieving. Hanged
Robert Yarnell, 50 (Greater Manchester). "Suffering from depression." Jumped from bridge
Robin Hockings, 62 (South Devon). "Mood was quite low." Hanged
Robin Studd, ex-baker, 58 (Suffolk). Recent medical tests. Struck by train
Roger Hobbs, 64 (South Devon). "Struggled." Hanged
Rohan Burke, 36 (Reading). "Suffering from depression." Suffocation
Roisin Ngembu, 18 (Norwich). "Relationship problems." Hanged
Ronald Gittens, 31 (North London). Psychiatric patient. Hanged
Rory Magill, electrician, 44 (West London). "Suffering mental health problems." Hanged
Rory Minns, gardener, 25 (West Sussex). Struck by train
Rose Fearon, 53 (South Yorkshire). "Battling depression." Struck by train
Roy Ball, 81 (Somerset). Facing charges. Carbon monoxide poisoning
Roy Boult, 55 (Buckinghamshire). "Depressed." Hanged
* Roy Foster, musician, 46 (Nottingham). Struck by train
Roy Meyrick, 67 (South Wales). "Balance of his mind was disturbed." Shot himself
Rubel Ahmed, detainee, 26 (Morton Hall). "Vulnerable." Hanged
Ruth Smith, student, 22 (Cornwall). "Health issues including…depression." Overdose of paracetamol
Ryan Coode, 28 (Essex). Previous suicide attempt. Carbon monoxide poisoning
Sadiane Roach, chef, 22 (Essex). "Known to mental health workers." Hanged
Sadie Brinkley, 18 (Hertfordshire). "Suffered from post-natal depression." Hanged
Sally Mays, 22 (Hull). MH patient. Asphyxiated
Sally Roser, 52 (East Sussex). "Could not cope." Overdose of morphine
Sam Reason, ex-airman, 28 (North London). "Traumatised." Struck by tube train
Sam Sidwell, student, 17 (Cornwall). "Little support." Hanged
Samuel Lloyd, youth worker, 25 (Cambridgeshire). "Suffering with a depressive illness." Hanged
Sandy Glynn, 62 (Dorset). "Developed post-polio syndrome." Drowned in sea
Sarah Clerkson, schoolgirl, 14 (County Durham). "Troubled." Hanged
Scott Cattell, prisoner, 39 (Hewell Prison). Hanged
Sean Bailey, 17 (Hull). Told psychologist he was depressed a month before his death. "Died from an overdose"
Sean Mills, 45 (Suffolk). History of depression and anxiety." Stabbed himself
Sean Williams, 23 (South Wales). "Personal difficulties." Hanged
Senthooran Kanagasingham, prisoner, 37 (Belmarsh Prison). Suffocated
Seren Bernard, schoolgirl, 14 (South Wales). Treated by CAMHS. Hanged
Shane Leonard, (Cambridgeshire). "Depressed". Combination of methadone & pain-killers
Shane Moore, 25 (Blackpool). "Suffered from depression." Hanged
Shane Tilling, 24 (Lincolnshire). Attended MH facility. Hanged
Shanice-Paris Goff, 18, (South London). "Behavioural problems." Fell from tower block
Shannon Gee, schoolgirl, 16 (Cornwall). Treated by CAMHS. Overdose of alverine citrate
Sharon Burgin, unemployed, 54 (Derbyshire). "Expressed suicidal thoughts on numerous occasions." Drowned in river
Sharon Russell, 56 (Leicestershire). "Mental health problems." Started fire in garage
Shaun Ackerley, 40 (Cumbria). Known to MH Services. Hanged
Shaun Hannigan, ex-soldier, 30 (Cumbria). "Went to the GP with low moods." Asphyxiated
Shaun Howcroft, apprentice, 17 (Hampshire). "Slight problems." Shot himself
Sheila Rusholme, (York). In mental health hospital." Hanged
Sheridan Keating, 46 (South Wales). "Suffered depression." Set herself on fire in car
Simon Costin, 39 (Leicester). Mental health assessment. Cut his throat
* Simon Heyes, (Somerset). Struck by train
Simon Hurd, garage worker, 25 (Nottinghamshire). Grieving. Hanged
Simon Llewellyn, unemployed, 51 (South Wales). Grieving. Hanged
Simon Lloyd, 46 (Worcestershire). Hanged
Simon McLeavy, ex-nursing assistant, 58 (West Sussex). "Out of character." Struck by train
Simon Noble, retired police officer, 56 (Lancashire). "After an argument." Hanged
Simon Reynolds, 47 (Wiltshire). In MH unit. Choked on paper
Simon Thomas, 42 (Herefordshire). "Took prescribed medication." Overdose of painkillers
Simon Walker, hairdresser, 32 (West Yorkshire). "Suffering depression." Struck by train
Simran Singh Sher, 18 (Derbyshire). "Suffered from depression." Hanged
Sophie Johnson, hospice worker, 26 (Grimsby). "Periods of not coping." Hanged
Stacey Hansell, youth worker, 33 (Essex). "Distressed." Hanged
Stacey James, 22 (Gloucestershire). History of self-harm and low mood." Overdose of drugs
Stefan Grimm, professor, 51 (West London). "Under pressure." Asphyxiated
Stephen Chilton, teacher, 38 (North Wales). Jumped from cliff
Stephen Connell, 54 (West Yorkshire). "Gambler." Hanged
Stephen Croft, 20 (South Devon). Grieving. Hanged
Stephen Greatrix, 45 (Staffordshire). "Depressed following separation." Overdose of Nembutal
* Stephen Mellor, 55 (West Midlands). Hanged
Stephen Merryweather, retired police officer, 64 (County Durham). Fell from bridge
Stephen O'Neill, electrician, 49 (Cumbria). Anxiety and agoraphobia." Hanged
Stephen Powell, 41 (Worcestershire). Overdose of prescribed meds
Stephen Smith, unemployed, 50 (Suffolk). "History of anxiety." "Took his own life."
Steven Curl, 41 (East Yorkshire). "Released on bail." Hanged
Steven Fitton, warehouse worker, 28 (Oldham). Hanged
Steven Gibling, 32 (Lincolnshire). "Visited his GP." Drove his car into a wall
Steven Hambly, 47 (Plymouth). Overdose of prescribed & non-prescribed drugs
Stevie Wiles, joiner, 33 (Lancashire). "Experienced some upset." Hanged
Stuart Banks, 30 (County Durham). "Experiencing personal problems." Struck by train
Stuart Baumber, 42, on remand (Peterborough Prison). Detained under Mental Health Act. Hanged
Sujith Devabhaktuni, student, 22 (Stoke-on-Trent). "Deliberate act." Struck by train
Susan Allen, 67 (Huddersfield). "Suffered from severe depression." Overdose of paracetamol
Susan Connell, 54 (West Yorkshire). "Struggling to cope." Overdose of meds
Susan Hill, 65 (Norwich). On leave from MH unit. Drowned in river
Susan James, finance manager, 44 (Buckinghamshire). "Suffered from depression." Hanged
Susan Miles, 48 (York). "Troubled history of mental health issues." Asphyxiated by plastic bag
Suzanne Hughes, 67 (Norfolk). "Anxious and low mood." Drowned in sea
Suzie Wright, teacher, 36 (North London). "History of being depressed." Hanged
Synestra de Courcy, 23, transgender (East London). "Treated for anxiety." Overdose of drugs
Taylor Smith, schoolboy, 9 (Teesside). "Medication regime" increased. Hanged
Tanya Page, 41 (North London). "Suffered from psychotic depression." Hanged
Terence Bithell, 56 (Stoke-onTrent). "Long history of mental health problems." Overdose of methadone
Terence Clare, 40 (Cheshire). "Struggled with mental health." Overdose of drugs
Terry Ann Setterington, ex-nurse, 51 (Staffordshire). "Depressed." Combination of meds & alcohol
Terry Brazier, 79 (Norfolk). Drowned in river
Terry Everitt, 62 (Lincolnshire). Family problems. Hanged
Terry Hall, schoolboy,13 (Merseyside.) Hanged
Terry Sue-Patt, actor, 51 (North London). "Gripped by a depression he never recovered from." Unascertained
Thomas Irwin, forklift truck driver, 27 (Burnley). "Doctor wrote him a two-week sick note for depression." Hanged
Tim Shanahan, 30 (Norwich). "Diagnosed with bipolar. Overdose of drugs
Timothy Adams, unemployed, 26 (South Devon). "Very down." Hanged
Tom Caulfield, musician, 32 (Dorset). "Concerned." Hanged
Tom Caunt, 22 (Derbyshire). "Overwhelmed." Fell from cliff
Tom Henson, plumber, 25 (Lincolnshire). "Ongoing ill-health." Carbon monoxide poisoning
Tom Savage, schoolboy, 15 (Cornwall). "Frustrated." Hanged
Toni Connell, schoolgirl, 15 (Essex). "Having counselling." Hanged
Tracey Bamford, 46 (West Yorkshire). "Out of character." Found near bridge
Tracy Shelvey, 41 (Greater Manchester). "Vulnerable." Fell from multi-storey car park
Trevor Smith, actor, 42 (Derbyshire). "Assessed by psychiatrists." Drowned in quarry
Tristan Powell, 17 (York). "Working with MH services." Hanged
Troy Simpson-Joseph, bus driver, 28 (South London). "In crisis." Hanged
* Trudi Wardman, unemployed teacher, 35 (South Devon). "Bi-polar." Hanged
Trystan Potter, 26 (Norfolk). "Spiralling downwards." "Pronounced dead"
Valerie Williams, 72 (Hampshire). "3 days after being diagnosed with depression." Hanged
Victor Kozdoj, 58 (North London). "History of suicide attempts." Hanged
Victor Ogundunmade, 27 (East London). "Diagnosed with bipolar disorder." Fatally stabbed female friend, then swallowed cyanide
* Vikki Thompson, prisoner, 21 (Armley Prison). "At risk of self-harm.". Hanged
Vince Collier, construction worker, 36 (Oxfordshire). "History of anxiety and depression." Hanged
Vladeks Sinavskis, farm worker, 41 (Lincolnshire). "Became depressed." Drowned in canal
Vuyani Tsele, redundant IT consultant, 59 (North London). "Difficulties." Suffocated
Wanda Stachurska, 51 (West Sussex). "Released from hospital." Hanged
Wayne Ellis, prisoner, 38 (Long Lartin Prison). Overdose of Tramadol
Wendy Lucas, 38 (Hampshire). "Mental health issues." Asphyxiated
Wilkes McDermid, writer, 39 (London). "History of depression." Jumped from rooftop restaurant
William Abel, 27 (Leics). "Severe mental illness." Struck by train
William Bowley, 18 (Suffolk). "Sensitive." Hanged
William Brutnell, soldier, 18 (Hampshire). "Suffering from depression." Struck by train
Yanik Zolnerciks, 27 (Gloucestershire). "Suffered anxiety and depression." Struck by train
* inquest pending, adjourned or in progress
Total: 770
Related Inquest Reports:
Inquests 2014-2015      [1056]
"Suffering from Depression" – 2013   [332]
"Suffering from Depression" – 2014   [642]
"Suffering from Depression" – 2016   [700]
"Suffering from Depression" – 2017   [718]
"Suffering from Depression" – 2018