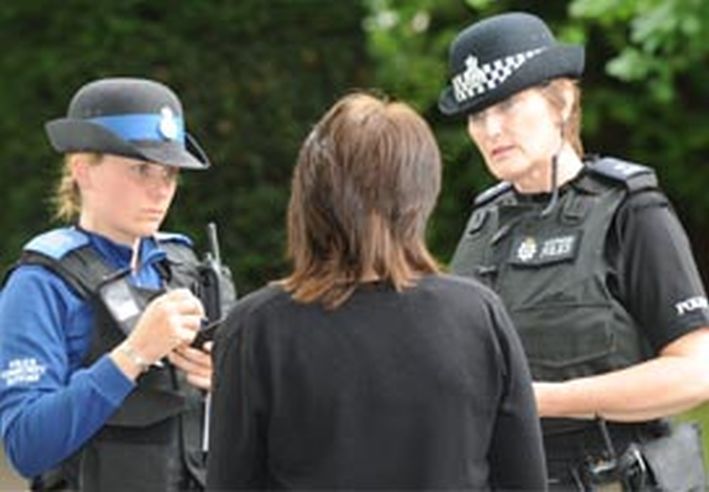 Antidepressants, irrational behaviour and "out of the blue" suicides – raising awareness among UK police officers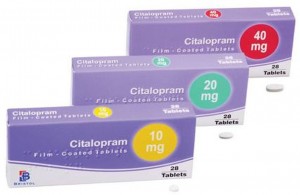 In 2009 my son, who had never been depressed in his life, went to see a doctor over insomnia caused by temporary work-related stress. He was prescribed Citalopram, and within days he had taken his life.
As a consequence I learned of the suicide risk of antidepressants, particularly in the early weeks of uptake or if the dosage is changed up or down.
At the time, I was working as a crime recorder for one of the UK's 54 Police Forces. Some time after my son's death, I was asked to consider an incident involving a man who had left his marital home and was living temporarily with his parents. One evening, police officers responded to a call from a member of the public and found the man, who was very agitated, in a position of risk. The officers talked to the man, calmed him down, and returned him to his parents' home. The following morning two officers from the next shift went to the house in response to a call from the parents: the man had hanged himself in his bedroom during the night. One of the attending officers recorded on the incident log the significant piece of information that the man had been prescribed Citalopram the previous week.
It was apparent that if the officers on the evening shift had been aware of the potential for harm in the man's medication, they would have been in a position to offer positive support. He could have been informed that his agitated condition potentially had its source in adverse reaction to his prescribed medicine, which could be addressed with proper medical attention. Tragedy could well have been averted. The outcome could have been so different for all concerned, including the police officers who attended. Increased recognition of this risk could only be of benefit.
I decided to approach a senior officer to discuss a strategy to improve awareness of the irrational behaviour that can result from taking antidepressants, particularly in the early stages, or when the dosage is altered.
The officer remarked that he had seen several similar incidents of "out of the blue" suicides, as well as other irrational behaviour such as out-of-character domestic violence, involving Citalopram and other antidepressants. He asked if I would be prepared to give a series of briefings to groups of call-takers. These briefings were to be followed by talking to officers on training days. I did manage a few sessions with call-takers in the following weeks, but new procedures meant that I never got to talk to police officers as intended. Instead I was interviewed for the force's in-house newspaper.
What I wanted to do next was to raise awareness in the other Police Forces. With this in mind, I wrote individually to each Chief Constable, asking them to provide me with a contact to whom I could send an article for distribution by email to all call-takers and front-line officers. The article concluded in this way:
The police are in a unique position to help. Front-line officers become involved in incidents of suicidal or irrational behaviour and are motivated purely by the need to keep the public safe.
Officers need to understand what these drugs can do to someone. They need to find out whether the person threatening to harm themselves (or others) is on medication, and if they know what it is they have taken. They can then at least try to convince the person that it is the drug that is making them behave like this, that what they are doing is irrational, and that they don't really have these feelings.
The Police can have an influence on antidepressant-related incidents at three stages:
When the initial MFH (missing from home) or CFS (concern for safety) call is made, call-takers are already trained to ask if the person is acting out of character and if they are taking medication. Two more questions need to be asked: What are they taking? For how long have they been taking it? Anyone in their first few weeks on antidepressants could then automatically be deemed to be at risk, and a possible immediate response considered. If the person has been on medication for a longer time, ask if the dosage has been changed or stopped recently. The person would also be at risk in this case.
Knowledge is power: officers, including trained negotiators, attending a person who has placed themselves in a position of risk, need to ask the same questions or use what call-takers have found out to persuade the person that it is the drugs that led them there, not their own character or situation.
After a sudden death, officers are required to submit a form which provides part of the post-mortem report. They simply need to add any relevant information about antidepressants to this form so that the coroner becomes aware.
In all, 46 out of 54 forces (85%) requested this article. Among the replies I received were a few asking if I had any materials which could be used for training. I therefore put together a training pack, offering this to all the forces. Eventually, 41 forces (75%) requested the pack.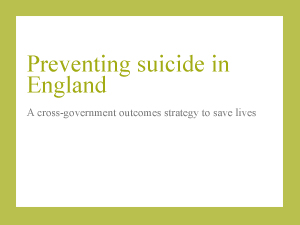 Recently, the Department of Health's Suicide Prevention Strategy highlighted the number of suicides in custody. As a result, I re-contacted the Police Forces, and suggested that training could be extended to custody staff.
I have since retired from my job with the police. I have no idea how many police officers, call-takers or custody staff have read my article, or have received training, after my input. However, from the feedback I have received, I know that at least a few forces have adopted my materials and, in some cases, have amended their procedures.
I hope I've made a difference.
Brian
This article can also found at
http://leoniefennell.wordpress.com/2012/10/30/gardai/  and
http://wp.rxisk.org/leos-story-raising-awareness-among-the-police/