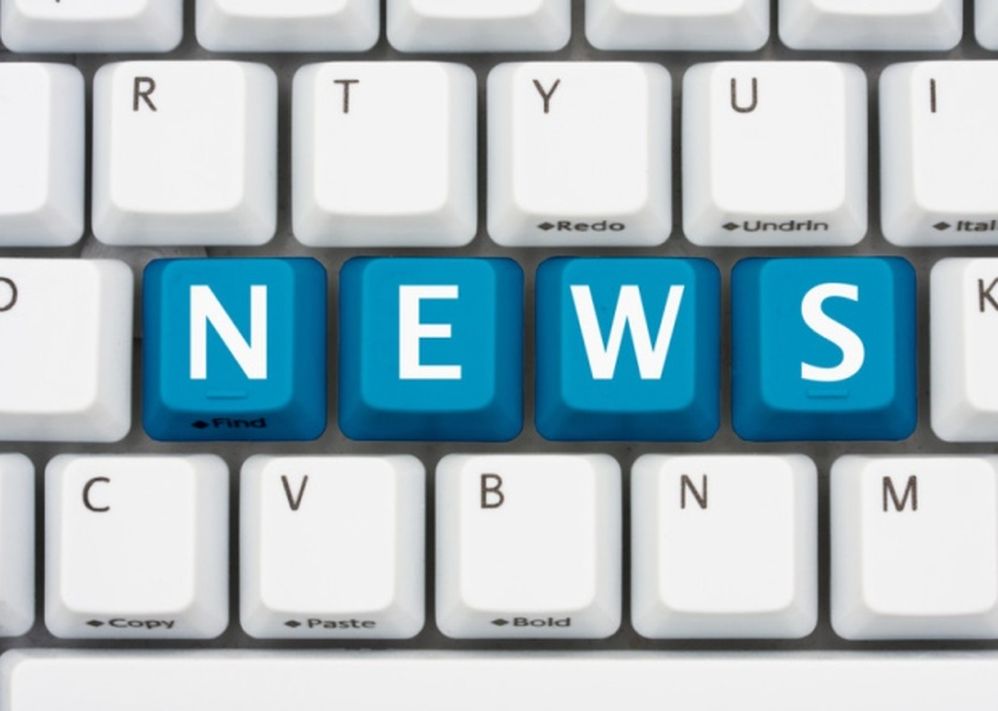 May 22 2017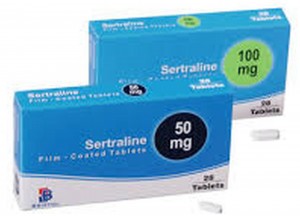 An article in today's Telegraph, by science and heath correspondent Henry Bodkin, reveals that depression is being significantly over-diagnosed and over-medicated because GPs are too reliant on a basic questionnaire.
The PHQ-9 Patient Health Questionnaire is an easy-to-use, nine-question form, which sets the threshold for the condition extremely low and results in patients being wrongly diagnosed, medicated, and thereby put at risk.
The PHQ-9 asks patients questions such as the extent to which they have had poor appetite, low energy, sleep and concentration levels, as well as feelings of low self-worth over the past two weeks.
Each answer, such as "on several days" or "nearly every day", is awarded a score. The points are then added up and matched against a depression severity scale, ranging from not depressed to severely depressed.
Patients whose symptoms may be the result of unusually stressful or traumatic episodes in their lives are being mistakenly labelled clinically depressed, because GPs are not taking the time to conduct proper psychiatric interviews.
It hardly comes as a surprise to discover that this simplistic quiz was developed by the pharmaceutical company Pfizer, who originally owned the intellectual property and distribution rights. Pfizer also manufacture Venlafaxine and Sertraline, two of the most commonly prescribed antidepressants in the UK.
Pfizer, who manufacture the benzo Xanax in the USA, are also responsible for the GAD-7 Generalised Anxiety Disorder Assessment, which works in a similarly flawed way to diagnose anxiety.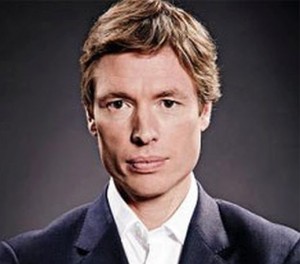 Dr James Davies (left), researcher at the University of Roehampton and co-founder of the Council for Evidence-Based Psychiatry, said: "GPs are very busy and they often don't have time to do a full interview. It's about getting people in and out of the door in 10 minutes. These forms have a very low criteria for anxiety and depression. Millions of people have filled them and in and got medication, but did they know they were developed by Pfizer?"
May 10 2017
One morning last July, 17-year-old Solly Betts (right) was found hanged at home in Exmouth, Devon.
Solly was planning on joining the army and had been studying at a nearby military academy.
At this week's inquest in Exeter, Solly's instructor described him as: "A good student, one of our leaders," but added that Solly was 'too hard on himself'."
Solly had been to his GP to get "help", which we can probably assume was given in the form of antidepressants. He was referred to CAMHS, but two clinicians deemed that his was a routine case and he died before he received an appointment.
Before he died, Solly spent a good part of the night playing online with a gaming friend. He spoke to his friend about suicide and said to him, "Should I do it? I don't know whether to do it."
His friend told Solly that he "was not a loser and was a good friend," but police investigators said there was "no real conclusion to that conversation."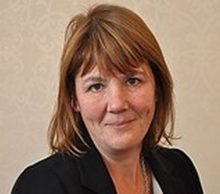 Coroner Lydia Brown (left) said Solly was a "young man of such promise." She recorded an open conclusion because she could not be certain the teenager intended to kill himself. She said: "Solly took his own life by hanging. His intent was unclear. He was clearly contemplating matters but it was not a particular cry for help."
May 3 2017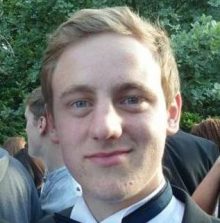 22-year-old Oliver Hare (right) was a university graduate who was fluent in French, Spanish and German. He had secured a job teaching English at a school in Shanghai and, earlier this year, he took time off to visit Dubai to join his mother Ann, who was working there.
He returned to the UK from Dubai on February 8th and was met in Sussex by his father, Chris.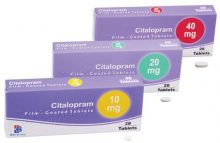 Oliver was unhappy with his life in Shanghai and, on a previous trip home, had been to the local surgery where he was diagnosed with depression and was prescribed the antidepressant Citalopram. He didn't start taking these tablets until he returned to England this year.
On the morning of February 14th, Oliver was discovered hanging from a window at home in Worthing.
At this week's inquest, his father said: "Because his mood didn't seem to have improved, he tried taking the tablets. He only took four days' worth."
Chris said that his son was anxious about returning to Shanghai and had booked a doctors' appointment for 5.30pm on the day he killed himself.
"He said he would be in a lot of trouble if he didn't return," Chris continued. "I said: 'You've been diagnosed with depression, nobody's going to make you return to work, we'll go to the doctors tomorrow and get you signed off from work'. He was making the situation about returning to China into a huge event in his head."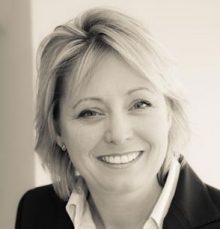 Delivering a verdict of suicide, coroner Elisabeth Bussey-Jones (right) said: "There's no evidence to suggest that anyone else had any involvement. In light of the mood of the deceased that has been described and the manner by which his body was found I am satisfied that he intended to take his own life."
The coroner made no reference to the possible part played by Citalopram in Oliver's death.
April 12 2017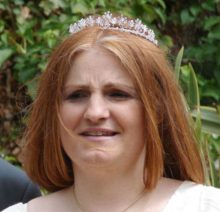 On October 27th last year, 45-year-old Leanne Edwards (left) took her life at her home in Rowner, Hampshire.
A recent inquest in Portsmouth heard that Leanne's depression started after she lodged a complaint about her manager at Tesco.
Leanne's husband Darren told the inquest that, as he left for work that morning, Leanne had seemed "more upbeat", but that there had been a period of about two months where she had been "emotionless". She had taken an overdose of medication two weeks beforehand, and had received initial care at Parklands Hospital in Basingstoke, which Darren praised.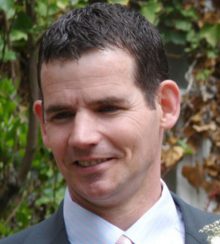 However, problems started when she was transferred to Elmleigh in Havant. Darren (right) said: "No-one listened to Leanne or myself when she said the medication was not working, despite our begging and pleading. They had a 'we know better' attitude."
He said that her care had been lacking in understanding, care, planning and general competence. Staff did not tell him that Leanne had been diagnosed with bipolar disorder, and they did not call him for at least two hours when she left the unit one day without permission.
Darren continued: "I put my faith in the professionals. They should have seen the signs. I hold them solely responsible for Leanne taking her own life…They failed in their procedures and systems and most importantly they failed Leanne."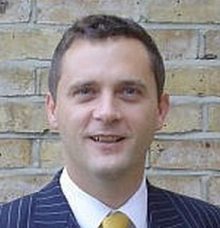 Coroner Lincoln Brookes (left) delivered a short narrative finding in which he reflected on Leanne's mental health conditions, medication and care.
A representative from Southern Health NHS Trust admitted that they had failed Leanne, saying: "She was let down by the level of care that she received."
April 3 2017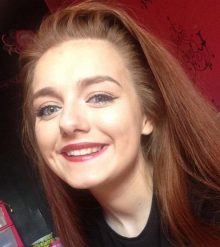 In June last year, 16-year-old Britney Mazzoncini (right) attended an appointment with her GP, where she said that she was suffering from depression and anxiety. The GP prescribed a month's supply of Propranolol and, 16 days later, Britney took a fatal overdose of the tablets at her home in Glasgow.
In January this year, Britney's mother Annette McKenzie presented a petition to the Scottish Parliament (scroll down to Jan 21). She told the committee that she wants the law to be changed so that children should no longer be prescribed medication to treat mental health issues without parental consent.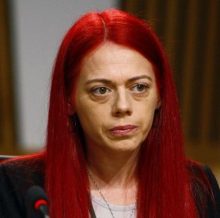 Yesterday's Sunday Post reported that Annette (left) has been left "devastated", after an inquiry into Britney's death by the General Medical Council ruled that no action will be taken against the unnamed GP who prescribed Britney the powerful beta-blockers. Annette had complained that the doctor failed to recognise that Britney was suffering from depression, failed to properly advise her, or make a referral to mental health services, or to initiate proper safeguarding procedures. She alleged that the GP's treatment was reckless, and directly contributed to the death of her daughter.
The "independent expert" commissioned by the GMC said that Britney should have been referred to the Children and Adolescent Mental Health Services (CAMHS) for specialist help and that failure to consider such a referral resulted in Britney's treatment falling "seriously below the standard expected".
The inexperienced GP at the centre of the case countered these claims, saying that it was not clear that Britney was suffering from depression and that, as a 16-year-old, she had the full capacity to make her own decisions and there was no reason to suspect that capacity was impaired.
The GMC found that there was "compelling evidence" that doctors of greater experience would have acted in the same way. They ruled that a tribunal "would be unlikely to find her fitness to practise is currently impaired" and said that the case "should be closed with no action".
Annette is now planning to appeal the GMC's decision and is being backed by her MP Chris Stephens, who has supported the family through their ordeal.
April 2 2017
An article in today's Mail on Sunday reports that Lundbeck's Citalopram, linked to more suicides in the UK than any other antidepressant medication, "could be a weapon in the war on obesity", as it "could help people with compulsive eating habits choose healthy food".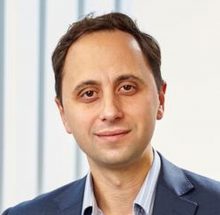 This theory is being promoted by Ivo Vlaev (right), professor of behavioural science at Warwick Business School, who said: "We found that Citalopram increased the number of choices for healthy foods made by people when compared to a placebo. Our trials suggest that after taking the drug, people are more likely to make decisions based on health rather than taste."
Three months ago, Medical News Today published an article entitled "Could a narcolepsy drug help combat food addiction? Again, the research was led by the aforementioned Prof Vlaev, who found that "Modafinil was found to have an effect on impulsivity in healthy individuals and so would be able to have an even bigger effect on food addicts, who are lacking in certain types of dopamine."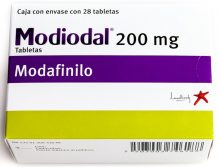 Modafinil was originally manufactured by Cephalon, but is now marketed by Lundbeck in several parts of the world under the brand-name Provigil, and in Mexico as Modiodal.
In the USA, Provigil is classified as a schedule IV controlled substance and is restricted in availability and usage, due to concerns about possible addiction potential. In 2007, the FDA issued a warning that "there have been reports of hallucinations, anxiety and suicidal thoughts linked to the use of Provigil".
March 26 2017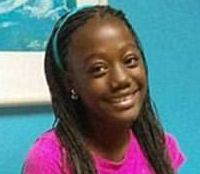 Today's online edition of the Daily Mail reported that, on January 22nd this year, 14-year-old Naika Venant (right) hanged herself in the bathroom of her foster home in Miami, Florida. She live-streamed the end of her life on Facebook.
From the age of six, Naika had lived in 14 different foster homes. A report published after her death found that Naika had suffered years of sexual abuse, and had been beaten and rejected by her mother.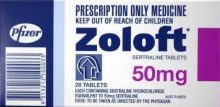 In the 18 months prior to her death, Naika was prescribed medication for ADHD as well as Zoloft, known as Sertraline in the UK This is an SSRI antidepressant which authorities in both countries do not permit to be prescribed to children, due to a heightened risk of suicide.
In December last year, a month before Naika died, a doctor decided to double the dosage of Zoloft.
Florida state officials said that Naika's constant relocation to different foster homes placed her in situations where adult guardians were unable to monitor her consistently for any danger signs while she was on psychiatric medication.
March 23 2017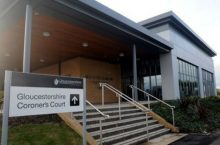 Yesterday, assistant Gloucestershire coroner Caroline Saunders delivered a verdict of suicide after the inquest of 18-year-old Courtney Davis at Gloucester Coroner's Court (right).
On April 22nd last year, Courtney was found hanged in her bedroom after writing "to die would be an awfully big adventure" on the wall. The court was told that "she had support from a number of agencies", although she did not always attend appointments.
In August 2015, Courtney was referred by her GP, Dr Christopher Morton, to the mental health services, mainly due to eating problems.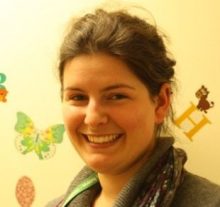 By November, clinical psychologist Dr Chloe Constable (left) had assessed that she was suffering from severe depression, although a psychiatrist who saw her two days later did not consider her suicidal. Neither did her GP when he saw her on April 6th last year, just two weeks before she took her life.
A post-mortem on Courtney found that she had been taking the medication prescribed to her. This included the sedative Zopiclone and the opioid Tramadol, as well as two SSRI antidepressants – Citalopram and Sertraline.
In one of the least justifiable comments by a coroner that I have ever seen reported, Mrs Saunders said: "I am satisfied neither medication nor alcohol contributed to her death." The acknowledged risk of suicidal ideation that occurs when either  Citalopram or Sertraline are prescribed is so serious that NICE does not countenance the use of either drug for anybody under the age of 18, or just a few months younger than Courtney was when she died. The prescription of both of these drugs to Courtney, alongside Tramadol and Zopiclone, proved to be a lethal combination.
March 20 2017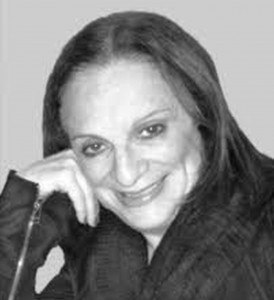 Last week, a landmark court case began in Chicago. The plaintiff, Wendy Dolin (right), alleges that the death of her husband Stewart in 2010 was induced by a generic version of GSK's SSRI antidepressant Paroxetine, marketed as Paxil in the USA and Seroxat in the UK.
At the time of his death, Stewart Dolin was 57, an extremely successful and popular corporate lawyer, and senior partner with the prestigious firm Reed Smith in Chicago.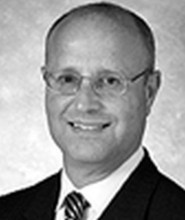 Stewart (left) consulted his physician about some work-based anxiety, and was prescribed a generic version of Paroxetine. After 6 days, during which akathisia began to set in, Stewart walked from his office to a nearby railway station, where he stepped in front of a train. The lawsuit claims that GSK failed to warn prescribers of the increased risk of suicidal behaviour in adults.
Although GSK's opening argument maintained that "Paxil does not cause suicide", testimony heard during the first week of the case showed conclusively that not only is that premise fallacious but that, for many years before Stewart's death, GSK were well aware that they were peddling a lie.
The case is expected to continue for another few weeks. For those interested in its progress, UK patient advocate Bob Fiddaman will be publishing regular updates on his website.
March 1 2017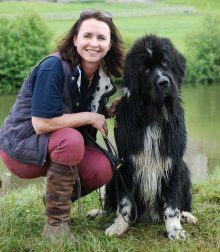 54-year-old Alison Sharp (right) lived in the village of Tattenhall in Cheshire, and worked as business manager for a nearby estate.
Alison had been in an abusive marriage, and was first treated for depression by her GP, Dr Emma Taylor, in May 2000.
Alison's brother James told her inquest last week that Alison had filed for divorce from her husband in 2016 and moved from the family home "for her own safety." Following that, her mental health deteriorated, and she went to see her GP.
Dr Taylor told the court: "She was struggling with the feelings of guilt and the trouble this would cause her family." And when she returned to the surgery the week before her death, Dr Taylor said that she appeared very different, had lost weight, was tearful and kept apologising.
Dr Taylor doubled the dosage of her prescription for Fluoxetine and arranged for Alison to see mental health nurse David Millard the following week.
Mr Millard told the inquest that Alison did not display any risks of self-harm, but maintained good eye contact and did not appear significantly depressed.
On September 28th last year, the day after her appointment, Alison's family found her hanging in the stables of her former home.
Neither Dr Taylor, nor Mr Millard, nor even coroner Jean Harkin made any mention of the heightened risk of suicidal ideation associated with a sudden change in the dosage of antidepressants.
Instead, as she delivered a verdict of suicide, the coroner described Alison as "an intelligent woman who fooled healthcare professionals into believing that she was not an immediate risk."
February 21 2017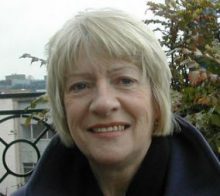 In 2012, 67-year-old Carolyn Brock (left) complained to her GP about stress after her retirement, and was given medication "to help with her depression." Later that year, she stabbed herself with a kitchen knife.
In 2014, her son took his life, and it affected her mental wellbeing.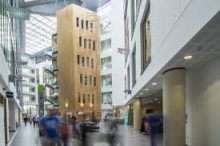 Last July, Carolyn was admitted into A&E in Southmead Hospital (right) after taking an overdose, and in August the crisis team took over her care. By this time Carolyn was taking drugs for anxiety and blood pressure as well as for depression.
She remained as a voluntary patient in Southmead (right) where, on August 21st , she told staff she was going out for a walk. However, she took a lift to the fifth floor, climbed the railings and jumped to her death in the hospital's atrium.
During this week's inquest, psychiatrist Jacek Kolsut told the inquest that: "There was a plan in place to keep her going." He had rated her as being at "medium risk", but added: "Some medication can cause unpleasant side effects."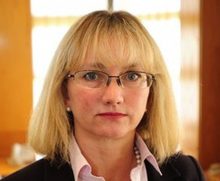 Delivering a verdict of suicide, coroner Maria Voisin (left) said that Mrs Brock was "a patient whose risk had increased, and required accompanied leave" and that there had been "a failure to communicate this to staff caring for her".
She concluded: "This failure led to her inappropriately leaving on unaccompanied leave which results in her having an opportunity to take her own life."
February 20 2017
A major BBC TV documentary, exploring the link between SSRI antidepressants and violence, is now in progress, and will feature stories from all over the world.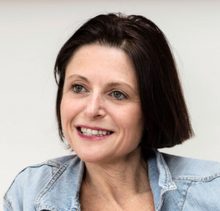 If you have ever become violent or had violent thoughts while on SSRIs, and would be willing to share your story, please contact film maker Katinka Blackford Newman (right) at katinka.newman@gmail.com, 07885 153049 or via her website www.katinkanewman.com.
Katinka says: "Filming will take place in next few weeks; we will come to you."
February 19 2017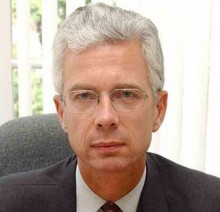 Today, the UK Government's Judiciary website published a Prevention of Future Deaths (PFD) report which had been submitted by Berkshire coroner Peter Bedford (left).
At an inquest held in Reading last month, Mr Bedford delivered a verdict of suicide after 76-year-old Charles Rendell was found hanged in his garage in September last year.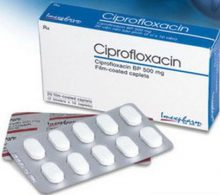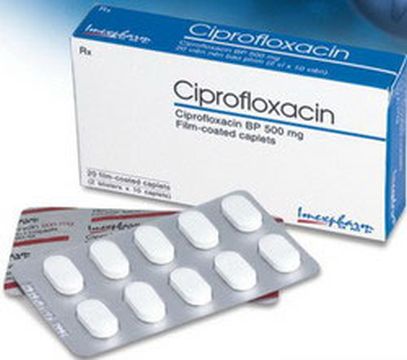 Five days earlier, Mr Rendell had undergone a prostate biopsy and was subsequently prescribed the anti-biotic drug Ciprofloxacin. He had no history of depression or mental health problems.
In his PFD report, Mr Bedford listed his concerns:
Apart from the fact that Mr Rendell had undergone a diagnostic biopsy to test for the possibility of Prostate Cancer, the only change in his daily routine was the prescription of Ciprofloxacin medication.
Ciprofloxacin carries warnings / precautions that, in rare cases, depression or psychosis can progress to suicidal ideations / thoughts culminating in attempted suicide or completed suicide. However, it is unclear how clearly this is made known to Ciprofloxacin users.
The literature suggests that this type of side effect can occur even soon after commencing Ciprofloxacin at a comparatively low dose. As it is an antibiotic, there is no compelling reason why patients should expect to have this effect unless this fact, and potential symptoms, are brought clearly to their attention by prescribing clinicians.
One of Mr Rendell's family members is a general practitioner in New Zealand. At the Inquest, she advised that she had no knowledge of the potential effect of Ciprofloxacin and, in conversation with her colleagues, nor did they. I am therefore concerned that this potential risk has not been given sufficient emphasis and that consideration should be given to prescribing clinicians highlighting the symptoms and suggesting to patients that they are alert of the possibility and react appropriately.
Mr Bedford addressed the report to Bayer, the manufacturers of Ciprofloxacin.
February 18 2017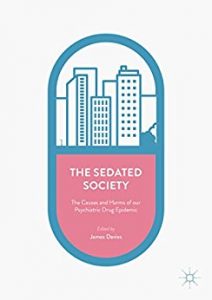 Today I received my copy of The Sedated Society: The Causes and Harms of our Psychiatric Prescribing Epidemic. The book is edited by James Davies, and is comprised of chapters written by some of the world's greatest experts in the subject, including Peter Gøtzsche, Robert Whitaker, Peter Breggin, Joanna Moncrieff, Peter Kinderman and Sami Timimi.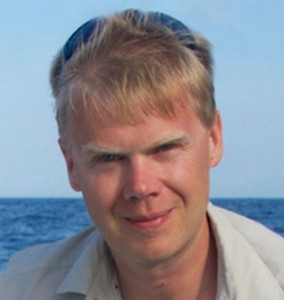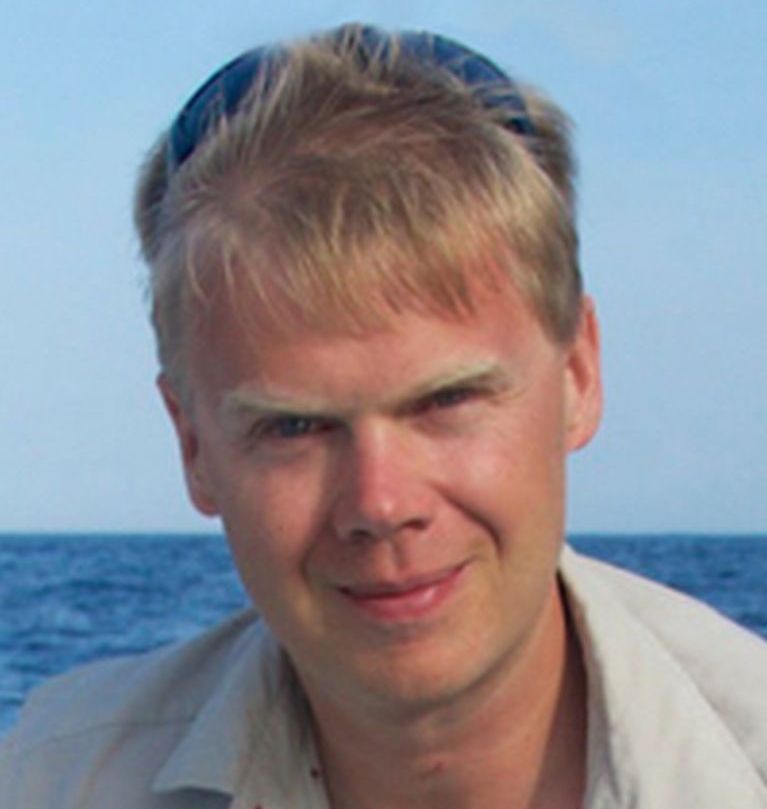 The book also includes a chapter written by Luke Montagu (right), who tells how he suffered crippling withdrawal symptoms from medication that he should never have been prescribed in the first place.
Over 15% of the adult population in the UK takes a psychiatric medication on any given day, and the numbers are only set to increase. When these figures are set against data exposing the poor outcomes and harms that these medications often cause, it becomes apparent that their commercial success is not due to their therapeutic efficacy.
The book reveals how pharmaceutical sponsorship and marketing, diagnostic inflation, the manipulation and burying of negative clinical trials, lax medication regulation, and neo-liberal public health policies have all been implicated in ever-rising psychopharmaceutical consumption. As increasing sedation of society may be leading to a more disabled society, this book closes by calling for total reform.
The Sedated Society is available from Amazon and other retailers, at a price of approximately £20-£25.
February 10 2017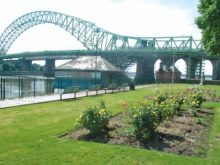 On September 2nd last year, the body of Gareth Llewellyn, a 33-year-old student, was found at the foot of the Runcorn-Widnes Bridge (left).
This week's inquest in Warrington heard from Gareth's mother Lorna, who said that Gareth had acted "out of character" in the week prior to his death. She said: "He had randomly jumped off a train he was on with his dad at Birkenhead Park Station the day before his death and ran away, only returning home late."
The next day she called the doctors to make an appointment for him, but found that Gareth was not home.
She called him at around 8:30am. He told her he was out, and then Gareth spoke to his sister some minutes later. At about 9:30am, Gareth was seen to fall "in a single immediate motion" over the barrier on the bridge.
At his inquest, a toxicology report stated that a "low amount of antidepressants used therapeutically" was found in his system which "has no bearing on his death."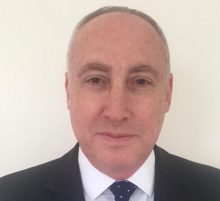 Coroner Alan Moore (right) did not think to question why the toxicologist should be so convinced that drugs with an acknowledged link to suicide should be exonerated on this particular occasion, but concluded that: "Gareth showed some unusual behaviour, but I cannot give a result of suicide as I am not sure he meant to take his own life…Therefore I must return an open conclusion."
February 1 2017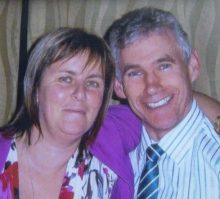 Yesterday, an inquest in Midleton, Co. Cork, heard that 53-year-old Michael Greaney fatally stabbed his wife Valerie (left). He then wounded his 23-year-old daughter Michelle, before taking his life with the same knife.
The only motive offered at the inquest was that Michael was depressed and in debt. A garda officer surmised: "Michael Greaney was feeling like life wasn't worth living. He didn't want the family to suffer pain."
The tragedy happened at the family's house in Cobh on December 28th 2014. What was not reported was evidence provided by friends after the incident, who told a journalist that Michael had gone home from a friend's house where he had drunk a glass of wine. His friends "expressed fears that the glass of wine may have reacted with his medication to drastically alter his mood."
January 21 2017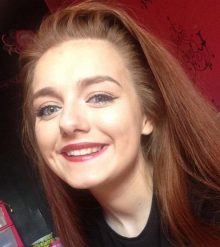 In June last year, 16-year-old Britney Mazzoncini (right) attended an appointment with her GP, where she said that she was suffering from depression and anxiety.
The GP prescribed a month's supply of Propranolol and, 16 days later, Britney took a fatal overdose of the tablets at her home in Glasgow.
Britney's mother Annette McKenzie decided to initiate a petition and, on Thursday, introduced "Britney's Plea" to the Public Petitions Committee at the Scottish Parliament. She said that she had been completely unaware of the prescription, and had mistaken side-effects such as tiredness as her daughter being lazy.
At present, GPs do not need to seek parental consent to prescribe medication as long as the young person is deemed to be able to understand the nature of the treatment and potential consequences of the treatment.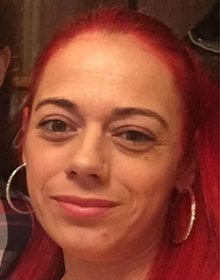 Annette (left) told the committee that she wants the law to be changed so that under-18s cannot be prescribed medication to treat mental health issues without parental consent.
"My daughter didn't understand at 16 years old the severity and strength of the medication she was given," she said. "She went to the doctor that day to ask for help; she didn't go expecting to be given pills."
Annette said that the strength and effect of some mental health medications make it important that parents and guardians are "fully involved and aware of the circumstances, allowing them to support treatment" and safeguard their children by taking control of pills of dispensing them as required.
"We're not just talking about my daughter being 16 here, we are talking about there being no age of consent," she said. "If they deem you to be wise enough, they will send you away with medication."
The committee agreed to contact the Scottish Government, the Scottish Association for Mental Health, the General Medical Council and a range of other relevant organisations.
January 18 2017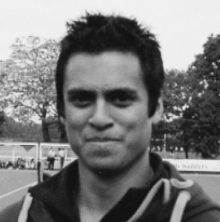 On September 12th last year, the body of 30-year-old Ravi Ghowry (right) was discovered on scaffolding at Reading Hockey Club. Ravi, who lived in a flat at the ground, had played for the club and acted as the club's official photographer.
Yesterday's inquest heard that Ravi had sought help for depression by attending 31 weekly private counselling sessions between December 2015 and August 2016. He had been advised to take Sertraline, but wanted to avoid it because his mother Rita was concerned that it may make him feel suicidal.
Consultant psychiatrist Dr Wais Ravi said that Ravi had "promised" to consider taking medication but wanted to be sure there was nothing else that would help before beginning a course of antidepressants. A few weeks before his death Ravi agreed to start taking Sertraline.
Asking Dr Ravi about his treatment, Rita asked if Mirtazapine would have been a more suitable option. However, Dr Ravi said that Sertraline was the recommended medication in guidelines from the Royal College of Psychiatrists, as "it is a much milder antidepressant."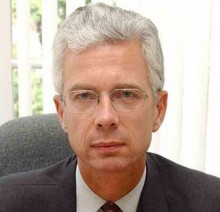 When he concluded the inquest, I presume that coroner Peter Bedford (left) chose not to question this dubious statement by the psychiatrist. He certainly chose to ignore the acknowledged link between Sertraline and suicide, of which Ravi's mother was well aware, when he stated that he believed Ravi "did act with the intention of ending his own life, but did so while suffering from depression." He added that he did not believe that Ravi had been neglected by medical professionals.
January 17 2017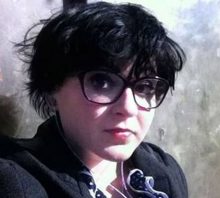 Sophy Stott (right) had an exceptional academic ability and was a talented musician and writer. The 20-year-old woman had been transitioning to become male, and preferred to be known as Sebastian. Sophy took her life at her home in Belfast on March 19th 2015.
When she was 16, Sophy told her mother that she had been raped. Sophy first received mental health treatment after starting university in England in 2013. She returned home to Belfast in July 2014 and, after attempting suicide on several occasions, Sophy was referred to psychiatrist Dr Iain McDougall, at the request of her mother Elizabeth.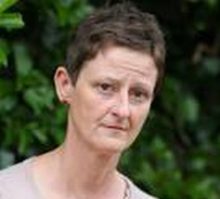 Elizabeth (left) told last week's inquest that: "After she met with Dr McDougall she said she was annoyed at him, as she felt he was focusing on matters she did not think were important." She did not want to take part in the group therapy sessions suggested by the doctor, asking for one-on-one treatment instead, a service unavailable at the time.
On March 3rd, 16 days before her death, the doctor changed Sophy's antidepressant prescription from Citalopram to Sertraline.
Some time after she started taking Sertraline, Elizabeth said that there was a "definite change" in her daughter's mood. "Between March 10th and 16th she tried to take her life three times, but I was in the house each time and stopped her," she said.
On March 16th, Sophy met with Dr McDougall for the last time. She did not reveal her recent suicide attempts, but discussed how the new antidepressants made her mood low.
On the day of Sophy's death, her mother had left the house briefly to buy food. She returned home from the shop to find Sophy hanging on the stairs.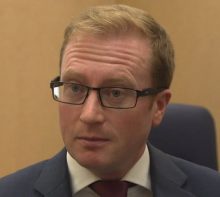 Coroner Joe McCrisken (right) said that it was possible that Sophy had not been aware her mother had left, and could not say that she definitely intended to take her own life. He told Elizabeth that, following Sophy's death, a report recommended that health trusts implement the one-on-one service that she had wanted. He said he was pleased to inform Elizabeth that this had been accepted by the Belfast Trust and was now available for patients.
Speaking afterwards, Elizabeth said that, although not all her questions were answered, she was "pleased" at the change to mental health services. "That was really part of what I was hoping for from the inquest, that lessons are learnt and other lives may be saved," she said, "It's important the causes are addressed and not just the symptoms of mental health issues."
January 12 2017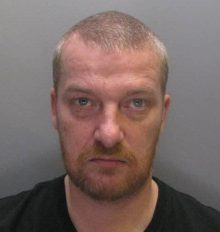 In December 2013, Michael Mazzetti (left) contacted the police, and admitted three unreported offences that he had committed while working as a carer in County Durham.
He went on trial in April 2014, and was given a sentence of 8 years in prison.
On September 1st 2014, the 45-year-old was found hanged in his cell at Northumberland Prison.
At this week's inquest, the jury heard that Michael's feelings of guilt had continued to haunt him in prison. He was, however, determined to address these feelings, along with his low self-esteem.
A psychiatric nurse who worked with Michael said that: "He was experiencing low mood and anxiety." When asked whether Michael should have been on an Assessment Care in Custody and Teamwork programme (ACCT), which sees those at risk of self-harm receive additional help and hourly cell checks overnight, the nurse said that "this was not considered necessary while the prisoner continued to engage with the mental health team."
In his summary, coroner Tony Brown referred to a report given by Michael's GP: "Michael Mazzetti had told her he did not think life was worth living but that he wasn't planning on doing anything about it. She continued a prescription of antidepressants and increased the dosage. She found he was in a low mood but her judgement was he did not need to be on an ACCT."
The jury delivered a verdict of suicide, and the coroner concluded that: "There was insufficient evidence to suggest health care omissions and a failure to open an…ACCT…contributed to Mazzetti's death."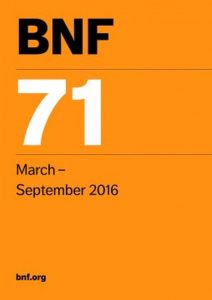 The coroner was, presumably, unaware of the advice of the prescribers' handbook, the British National Formulary (BNF). This states that "the use of antidepressants has been linked with suicidal thoughts and behaviour. Where necessary patients should be monitored for suicidal behaviour, self-harm or hostility, particularly at the beginning of treatment or if the dose is changed".
It would surely be prudent to initiate an ACCT each time any prisoner is prescribed antidepressants, or whenever the dosage is changed.