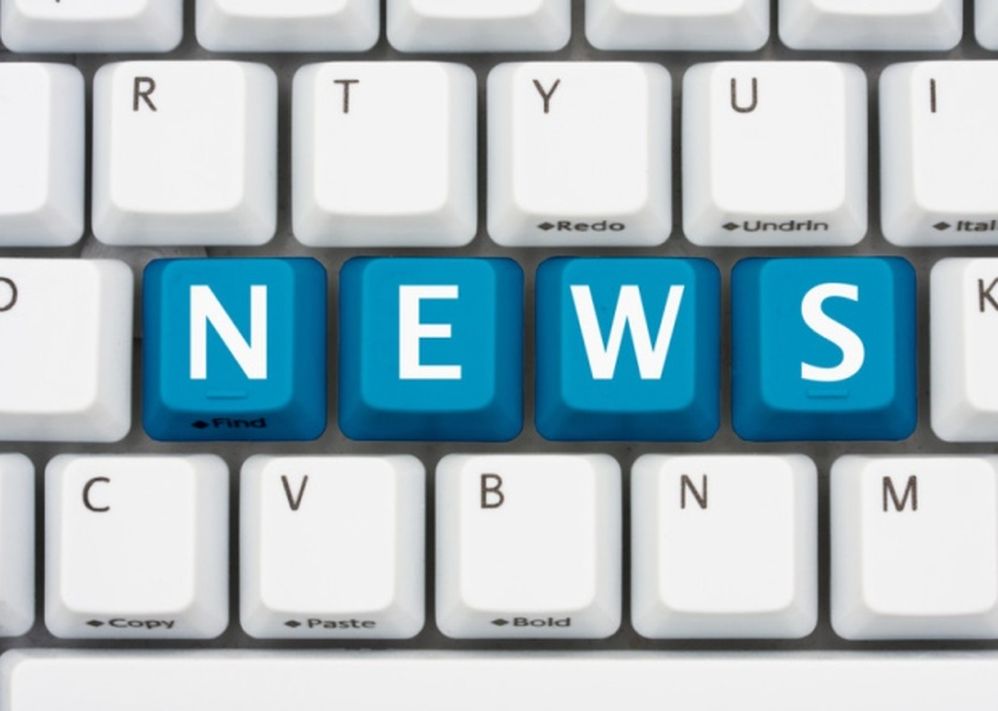 February 16 2020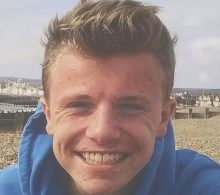 On May 27th2017, 15-year-old schoolboy James Garrard (left) was found hanged in woodland, close to his school in Frimley, Surrey.
Last Tuesday, SurreyLive reported that, on the previous day, his inquest began at Woking Coroner's Court. On the first day the court was told that, until October 2016, there had been no signs that James was upset. He was then "diagnosed with mixed anxiety and depression"; a bereavement in his family earlier that year was cited as one potential contributing factor.
On the first day of the inquest, the student support officer at James's school criticised the lack of support the school received from CAMHS and also from HOPE, a multi-agency service for young people. She said that, although the school recognised that James needed extra support: "It was a fight to have him signed off. It made us look like we were trying to get rid of him, but we just wanted him to get the proper help."
There were no further reports published until after the conclusion of the inquest four days later, when Surrey Live reported that: "Throughout the week-long inquest, witnesses were questioned as to the support James had received."
Coroner Anna Crawford found that the care administered to James by the Trust was appropriate, adding that she had heard evidence throughout the inquest to say that changes had since been made to the provision of child mental health services.
She delivered a narrative verdict, telling the court: "It is unclear if he did it with the intention of taking his own life or if it was a cry for help with the hope of being found in time."
After the inquest, a statement released by those representing his family said that they felt "that the extent and nature of James's difficulties and the pressure on them was not adequately acknowledged by mental health services".
If details of medication prescribed to James were discussed during the five-day inquest, they were not mentioned by SurreyLive.
February 6 2020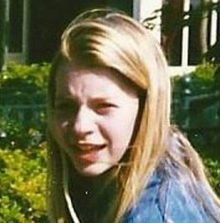 On August 16th 2016, 34-year-old Sarah Harvey (right) lost her life when she jumped from the 54th floor of an apartment block in Dubai.
An inquest, held in Cheshire this week, heard that Sarah had grown up in the Macclesfield area, and had moved to Dubai after completing a law degree at Sheffield University in 2005. She had worked for Emirates Airways, before pursuing a career as an assistant company secretary for a luxury hotel group.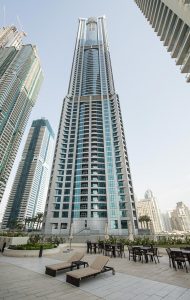 The court was told that Sarah lived in an apartment at the iconic 428 metres high Torch building (left) in Dubai Marina. Before her death, she had been battling depression and anxiety and had been prescribed antidepressants.
In a statement, Sarah's parents said: "Her general health in the final months appeared excellent. There were visits to the UK and phone calls but they revealed nothing and she acted very well. Sarah discussed with us that she was being prescribed antidepressants but she didn't elaborate to the depth of her despair. Her friends had noticed a change in her normal going out appearance in the final weeks and they recommended that she sought help which she did do."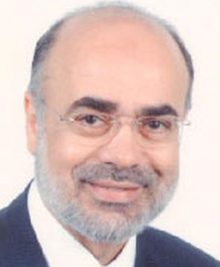 Dr Fawzi Benomran (right), head of the Dubai police department of forensic science and criminology, told the inquest: "Her friend reported that the deceased had suffered from depression and was taking medication for it. I sent a sample of blood to be analysed and it indicated a low concentration of antidepressants. But there was no alcohol or narcotic substances."
Recording a conclusion of suicide caused by her fall, coroner Heath Westerman said: "This is a tragic loss of somebody who had a great deal to live for and worked very hard to get where she was." He ignored any possibility that Sarah's death may have been linked to antidepressant-induced akathisia.
February 2 2020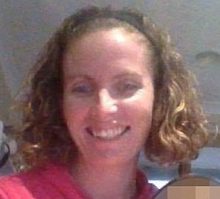 On July 7th 2018, 36-year-old Amanda Harris (left) was stabbed to death in front of their three children by her partner, who then set fire to their house in Melbourne before driving off with the traumatised children. Neighbours found Amanda and dragged her body from the fire.
At his trial last week, 40-year-old Daniel Eckersley (right) admitted murdering his wife while in the midst of a psychotic episode, and was sentenced to 18 years in prison.
The court heard that Daniel's mental state had deteriorated markedly in the period before the homicide.
Days before she was killed, Amanda took Daniel to the doctor. He was described as "depressed, sad and tearful" and was convinced that Amanda was trying to poison him and the children. She was so concerned that she also contacted his family.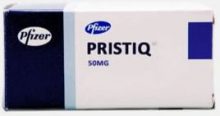 After his arrest, it was discovered that Daniel had taken more than the recommended amount of the painkiller Tramadol and also the antidepressant Pristiq. In the UK, this drug is better known as Desvenlafaxine, a variation of Pfizer's SNRI drug Venlafaxine.
The judge described the killing as an act of "savagery" committed against a defenceless woman, but handed Daniel a reduced sentence because he was suffering from psychosis. He told Daniel: "It must be clearly acknowledged that when you committed this horrible and intensely violent crime, you were in a severe acute psychotic state."
The judge also announced his intention to ask Victoria's coroner to look at whether doctors should be given more information about the risks involved.
January 6 2020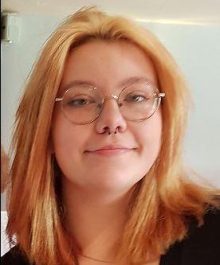 On October 14th 2019, 17-year-old A-level student Rachel Collins (right), described as "intelligent, witty and articulate", died when she fell from a bridge near her school in Haslingden, Lancashire.
At today's inquest, Rachel's father Sean spoke of his concerns that she had been left without her prescribed antidepressants for six weeks after a mental health assessment in August. There had been a mix-up and Rachel had not realised that she should have gone to her GP to collect the prescription herself until it was sorted out at an appointment on October 9th, just five days before her death.
Sean said he did not feel that it was right for the emphasis to be placed on a vulnerable teenager, adding: "We just want to make sure this does not happen to any other young girl."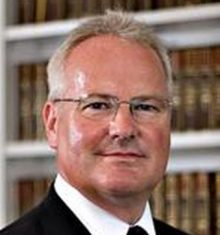 Coroner Richard Taylor (left) said that he was satisfied that lessons could be learned from Rachel's death, including issues surrounding medications. Returning a suicide verdict, the coroner said her death could not have been predicted and added: "There did not seem to be any difference in her that day. It was likely a decision made that day when she could not cope and became overwhelmed."