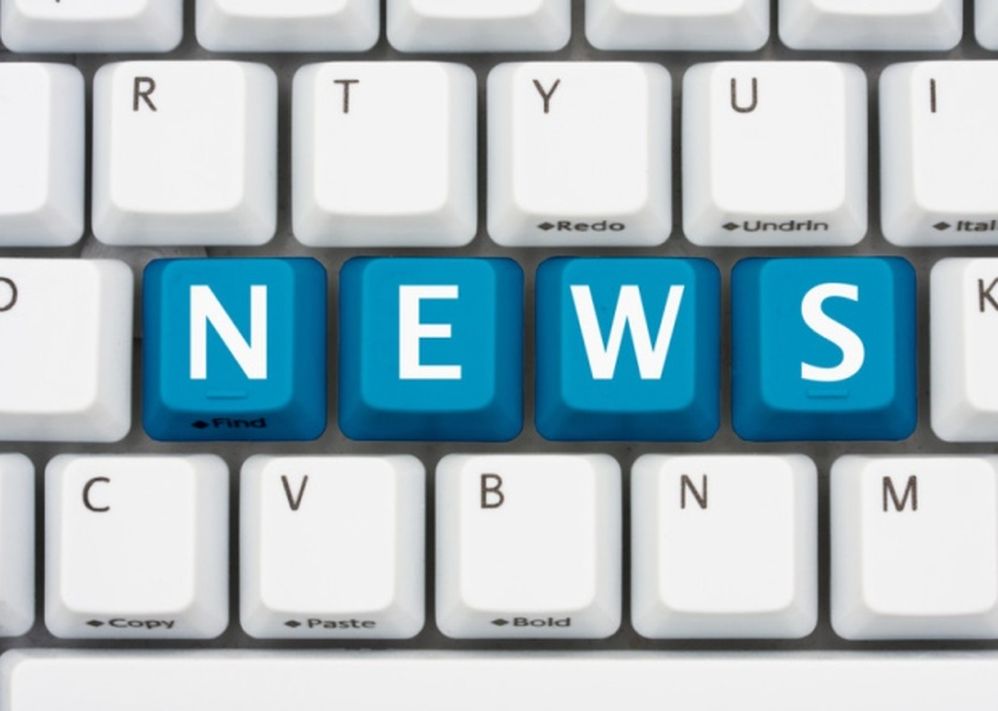 April 09 2020
Because of social isolation legislation, it has been necessary to postpone a significant proportion of inquests that are due to be held. Moreover, many of those that have proceeded have not been reported in the media due to the lack of an available journalist.

However, an inquest held in Winchester via video link was reported in the Basingstoke Gazette. It concerned ambulance worker Catherine Thomson (27) who was found by her partner, Daniel Langridge, in the hallway of their first floor flat in Hook, Hampshire, on Sunday, November 22, 2019. Daniel told the coroner: "I had no idea that she was going to do this. We were planning on getting married in 2022 and I was unaware that anything was wrong."
Previously, Catherine had been traumatised at work by a baby who died after a cardiac arrest. In March, she went to see her GP, who told the coroner that Catherine had been feeling low but that she "denied thoughts of self-harm and saw that she was getting help from work."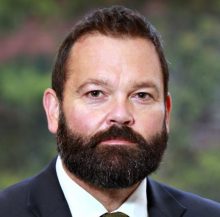 Delivering a verdict of suicide, coroner Jason Pegg (left) said: "Catherine was a commendable young lady who enjoyed a relationship with her partner Daniel. She had much to live for, supportive parents and a good job.
"In March 2019, Catherine presented to the GP with low moods for several months and embarked on a course of medication and therapy to address her mental health issues she was suffering from…
"Catherine intended to take her own life by hanging herself. It is tragic that she had demons living in her."
Instead of investigating the rôle that drugs with verified links to suicidal ideation may have had on Catherine's state of mind, the coroner chose to opt for a verdict that would not have been out of place in the Middle Ages.
March 14 2020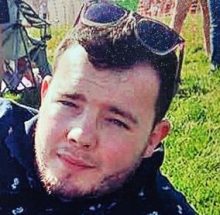 On the morning of October 3rd last year, 24-year-old Lewis Isaac (right) was found hanged at his home in Cardiff.
At the time of his death, Lewis was studying natural history at Cardiff University. He was a talented rugby player who, as a schoolboy, had been selected for the Cardiff Blues youth team.
Since the age of 16, Lewis had shown an interest in joining the army. The day before he died, Lewis attended an induction day at the Maindy Barracks. Later that day, he told his mother Martine that he was worried he would not be able to join the army because of his mental health history.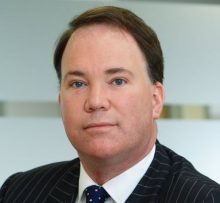 "Lewis always felt his mental health would not allow him to join," Martine said in a statement which was read at his inquest last week by coroner David Regan (left). "Lewis had a happy childhood, he was diagnosed with Asperger's when he was six. He had a massive heart, he found it impossible to leave anyone, he was so caring."
Martine explained that Lewis had battled with his health for a number of years, and was admitted to Llandough Hospital in February 2019 where he was an inpatient for six weeks following a diagnosis of acute psychosis.
When Lewis was discharged from the hospital in March, he continued to receive weekly care in the form of cognitive behaviour therapy from the intervention psychosis team, as well as taking anti-psychotic drugs and antidepressants.
Speaking at the inquest in Pontypridd, consultant psychologist Dr Somashekara Shivashankar explained that Lewis was very ill during his hospital admission in March 2019, which had a "flavour of a schizophrenia episode", but he was never formally diagnosed with the condition. On meeting Lewis following his discharge in June, Dr Shivashankar said it was clear that Lewis's health had improved and he was pleased with the progress he was making.
Dr Shivashankar was the last contact Lewis had with a member of his mental health team on September 26. He told the hearing: "On that day Lewis was positive, he did say he sometimes has low motivation, but there was no evidence of any psychotic symptoms. He said he was getting up around 8am to 9am, he had started back at university, he was taking an interest in rugby again, going to the gym four times a week; he was quite positive. He expressed to have a desire that he wanted to join the officer core at the university. It came across to me that he was looking forward in life."
Dr Shivashankar advised Lewis that his mental health would not be an issue for his joining the army but told him he had to get better first. There was also a discussion over Lewis reducing his medication dosage. He added that, while Lewis presented signs of depression such as low motivation, he was not clinically depressed and there was no immediate concern for his life.
Reviewing the evidence, Mr Regan delivered a narrative conclusion, saying that he could not confidently say that Lewis intended to take his own life.
Speaking after the inquest, Lewis's mother said: "He was a lovely kid, he was very kind and caring, he always worried about everybody else." Martine expressed concern over the increasing numbers of men to lose their lives in this way, adding that she would like to set something up to help others in Lewis's memory. She added: "I just want to know when it is going to stop."
March 10 2020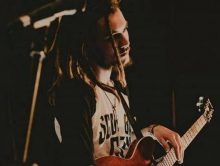 On October 22nd last year, 23-year-old Tom Hollands (right) fell to his death from a cliff in Brighton. Tom, who worked as a laboratory technician at a cosmetics company, was described as a "passionate" musician.
His inquest last week heard that, in 2018, Tom had reported feelings of anxiety and obsessional thoughts to his GP. The court heard that he was given a "working diagnosis" of obsessive compulsive disorder (OCD) which had not been officially confirmed. Although he was not diagnosed with depression, he was prescribed Fluoxetine.
Tom's father told the inquest: "For most of 2019 he felt he was getting better and we were all very happy. We thought the OCD was intrusive but we did not realise the risk of it getting this serious. It came as a shock to everyone."
Tom had wanted to reduce his medication and temporarily stopped taking Fluoxetine in September 2019.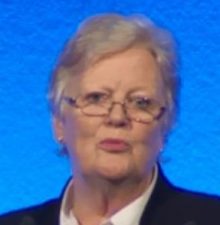 Coroner Veronica Hamilton-Deeley (left) said: "Within a month of stopping it he reported a steep decline and suicidal thoughts to his GP, who said he must start taking the Fluoxetine again, as there was clearly a connection."
The coroner recorded a conclusion of suicide and Tom's cause of death was given as multiple injuries due to a fall from height, with obsessional thoughts and anxiety as additional causes.
February 24 2020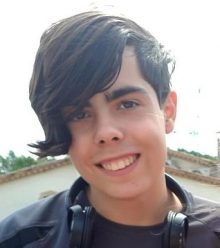 On September 4th last year, 16-year-old Cameron Warwick (right) was found hanged in woods near his home in Fareham, Hampshire.
His inquest last week heard that Cameron , who was a talented artist, had been diagnosed with autism and depression. When he was 12, Cameron had come out as gay which, his mother said, had led to his being bullied relentlessly at school. Some of the pupils threw food at him during lunch breaks, tripped him up in the corridors and called him names – leading her son to self-harm as he struggled to cope.
Paying tribute to their beloved son, Cameron's parents said in a statement: "Cameron was a much-loved, gentle and kind young man. His illnesses made it impossible for him to continue to live in a world which he did not understand, and one which made little effort to understand him. We miss him with all of our hearts, and would urge others to be compassionate to other people's vulnerabilities, or to share their own and seek help to avoid other such tragedies."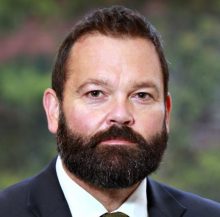 Coroner Jason Pegg (left) recorded a verdict of suicide, concluding: "Cameron had this background of autism – which resulted in bullying at times. Not only did he take his own life, he intended to do so."
There was no mention of medication that may have been prescribed for Cameron's autism and/or depression in any of the newspapers that covered the inquest.
February 22 2020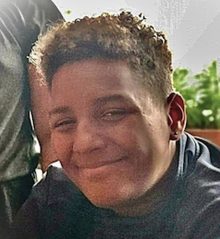 This morning, The Argus, a newspaper serving the Brighton area, reported on yesterday's inquest of Lauruell Clarke (right), a high-achieving 14-year-old schoolboy from Hove. On October 11th last year, Lauruell was found hanged at home.
The inquest heard that Lauruell had been referred to East Sussex Child and Adolescent Mental Health Services (CAMHS) after he took an overdose of paracetamol in March last year. It was agreed at CAMHS that Lauruell should have counselling through his school's health and wellbeing service, but the referral was never made by CAMHS. The court heard that Lauruell's father had called CAMHS on October 10th, the day before Lauruell was found dead, to say he was worried about his son and to ask why no counselling had been arranged.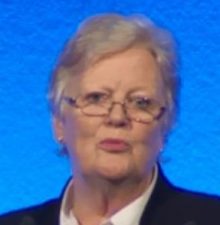 Coroner Veronica Hamilton-Deeley (left) recorded a conclusion of suicide and said: "I believe this was a spontaneous decision. Lauruell was a high achiever and he was loved and admired. There are so many pressures on young people these days, I'm never quite sure how they cope."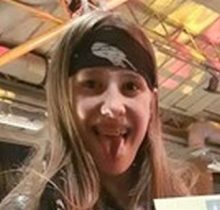 On Tuesday, The Star, a Sheffield-based newspaper, reported on the previous day's inquest of 17-year-old Joshua Gordon-Smith (right), described as "talented and intelligent", who had been found in his bedroom in June 2019.
Joshua's mother told the inquest that Joshua had been upset about a family friend who had died from suicide, and had also been traumatised after finding her suffering a medical problem at their home for which he blamed himself. Joshua's parents had also been involved in a custody dispute.
The inquest was told that the family had been helped and supported by Sheffield City Council's Multi Agency Support Team (MAST) which offers preventative intervention over a range of issues of social care, as well as the local Child and Adolescent Mental Health Services (CAMHS).
Joshua's mother had raised questions about whether opportunities were missed with the level of support, as Joshua's case had been closed by the agencies before Joshua's death.
Recording a conclusion of suicide, coroner Abigail Combes said: "I can see that he and you have had a lot of intervention from various people who it seems were trying to do their best by Joshua and by the family in difficult circumstances. Whilst I can see that some concerns have been raised by both of you as to whether there were failings in Joshua getting the support he should have had I can't find anywhere that would have made a difference to the outcome for Joshua. I think Joshua was a teenager. He was going through teenage angst and he was trying to support everyone around him as well and did so incredibly well until he couldn't do that any longer."
Any medication that may have been prescribed to either of these talented, intelligent and high-achieving boys was not mentioned in either report.
February 21 2020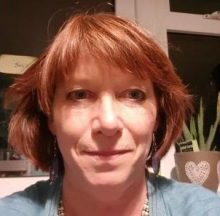 On October 15th last year, 58-year-old Heather French (left) was found hanged at her home in Portslade, Sussex.
Her inquest in Brighton this week heard that Heather, a trained psychotherapist, had suffered with depression and had been diagnosed with bipolar disorder late in life. She was prescribed antidepressants and an anti-psychotic drug.
Initially, she seemed to be making a good recovery but she chose to stop taking one of her medications for a period and her mental health deteriorated last summer following a relationship break-up.
Daniel Young, a community psychiatric nurse with the Brighton and Hove Assessment and Treatment Service, supported Heather and had referred her to the mental health crisis team in September but they found that she did not meet their criteria for treatment at that time.
At their meeting five days before her death, Heather told Mr Young that she had taken an overdose three days earlier which had made her sick.
He told the court: "She had restarted taking the Venlafaxine anti-depressant tablets and had said they were making her dizzy, but she had taken these drugs in the past without any problems. Another referral to the crisis team could have been made at that point, but it would have been against Heather's wishes as she saw it as another step towards a further admission to hospital."
The court heard that Heather's family were not informed about her overdose, which occurred a week before her death.
Coroner Catharine Palmer (right) delivered a verdict of suicide and commented: "We cannot see whether things would have been any different. Heather was extremely fearful of hospitals and it could have pushed her over the edge." She did not mention the suicidal ideation which may well have been triggered by her adverse reaction to her prescribed drugs.
In a statement, Heather's family said: "Heather was a bright, creative and loving woman. We are saddened that her denial of her mood seems to have been taken at face value and does not seem to have been fully explored with her or sufficiently communicated between the relevant mental health teams, or to her family during the last week of her life."
February 16 2020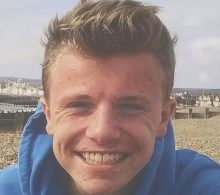 On May 27th2017, 15-year-old schoolboy James Garrard (left) was found hanged in woodland, close to his school in Frimley, Surrey.
Last Tuesday, SurreyLive reported that, on the previous day, his inquest began at Woking Coroner's Court. On the first day the court was told that, until October 2016, there had been no signs that James was upset. He was then "diagnosed with mixed anxiety and depression"; a bereavement in his family earlier that year was cited as one potential contributing factor.
On the first day of the inquest, the student support officer at James's school criticised the lack of support the school received from CAMHS and also from HOPE, a multi-agency service for young people. She said that, although the school recognised that James needed extra support: "It was a fight to have him signed off. It made us look like we were trying to get rid of him, but we just wanted him to get the proper help."
There were no further reports published until after the conclusion of the inquest four days later, when Surrey Live reported that: "Throughout the week-long inquest, witnesses were questioned as to the support James had received."
Coroner Anna Crawford found that the care administered to James by the Trust was appropriate, adding that she had heard evidence throughout the inquest to say that changes had since been made to the provision of child mental health services.
She delivered a narrative verdict, telling the court: "It is unclear if he did it with the intention of taking his own life or if it was a cry for help with the hope of being found in time."
After the inquest, a statement released by those representing his family said that they felt "that the extent and nature of James's difficulties and the pressure on them was not adequately acknowledged by mental health services".
If details of medication prescribed to James were discussed during the five-day inquest, they were not mentioned by SurreyLive.
February 6 2020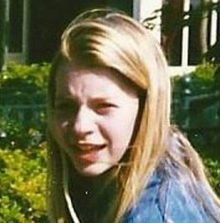 On August 16th 2016, 34-year-old Sarah Harvey (right) lost her life when she jumped from the 54th floor of an apartment block in Dubai.
An inquest, held in Cheshire this week, heard that Sarah had grown up in the Macclesfield area, and had moved to Dubai after completing a law degree at Sheffield University in 2005. She had worked for Emirates Airways, before pursuing a career as an assistant company secretary for a luxury hotel group.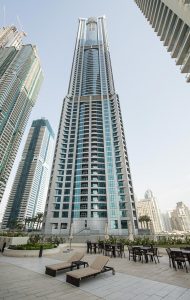 The court was told that Sarah lived in an apartment at the iconic 428 metres high Torch building (left) in Dubai Marina. Before her death, she had been battling depression and anxiety and had been prescribed antidepressants.
In a statement, Sarah's parents said: "Her general health in the final months appeared excellent. There were visits to the UK and phone calls but they revealed nothing and she acted very well. Sarah discussed with us that she was being prescribed antidepressants but she didn't elaborate to the depth of her despair. Her friends had noticed a change in her normal going out appearance in the final weeks and they recommended that she sought help which she did do."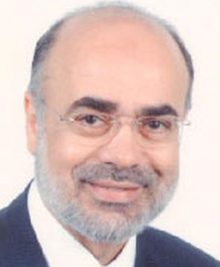 Dr Fawzi Benomran (right), head of the Dubai police department of forensic science and criminology, told the inquest: "Her friend reported that the deceased had suffered from depression and was taking medication for it. I sent a sample of blood to be analysed and it indicated a low concentration of antidepressants. But there was no alcohol or narcotic substances."
Recording a conclusion of suicide caused by her fall, coroner Heath Westerman said: "This is a tragic loss of somebody who had a great deal to live for and worked very hard to get where she was." He ignored any possibility that Sarah's death may have been linked to antidepressant-induced akathisia.
February 2 2020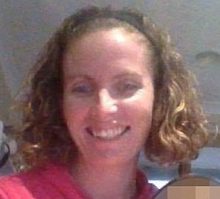 On July 7th 2018, 36-year-old Amanda Harris (left) was stabbed to death in front of their three children by her partner, who then set fire to their house in Melbourne before driving off with the traumatised children. Neighbours found Amanda and dragged her body from the fire.
At his trial last week, 40-year-old Daniel Eckersley (right) admitted murdering his wife while in the midst of a psychotic episode, and was sentenced to 18 years in prison.
The court heard that Daniel's mental state had deteriorated markedly in the period before the homicide.
Days before she was killed, Amanda took Daniel to the doctor. He was described as "depressed, sad and tearful" and was convinced that Amanda was trying to poison him and the children. She was so concerned that she also contacted his family.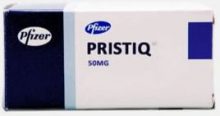 After his arrest, it was discovered that Daniel had taken more than the recommended amount of the painkiller Tramadol and also the antidepressant Pristiq. In the UK, this drug is better known as Desvenlafaxine, a variation of Pfizer's SNRI drug Venlafaxine.
The judge described the killing as an act of "savagery" committed against a defenceless woman, but handed Daniel a reduced sentence because he was suffering from psychosis. He told Daniel: "It must be clearly acknowledged that when you committed this horrible and intensely violent crime, you were in a severe acute psychotic state."
The judge also announced his intention to ask Victoria's coroner to look at whether doctors should be given more information about the risks involved.
January 6 2020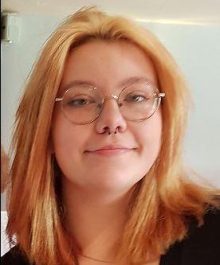 On October 14th 2019, 17-year-old A-level student Rachel Collins (right), described as "intelligent, witty and articulate", died when she fell from a bridge near her school in Haslingden, Lancashire.
At today's inquest, Rachel's father Sean spoke of his concerns that she had been left without her prescribed antidepressants for six weeks after a mental health assessment in August. There had been a mix-up and Rachel had not realised that she should have gone to her GP to collect the prescription herself until it was sorted out at an appointment on October 9th, just five days before her death.
Sean said he did not feel that it was right for the emphasis to be placed on a vulnerable teenager, adding: "We just want to make sure this does not happen to any other young girl."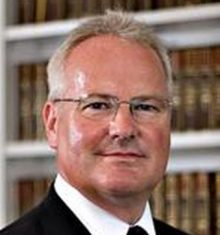 Coroner Richard Taylor (left) said that he was satisfied that lessons could be learned from Rachel's death, including issues surrounding medications. Returning a suicide verdict, the coroner said her death could not have been predicted and added: "There did not seem to be any difference in her that day. It was likely a decision made that day when she could not cope and became overwhelmed."