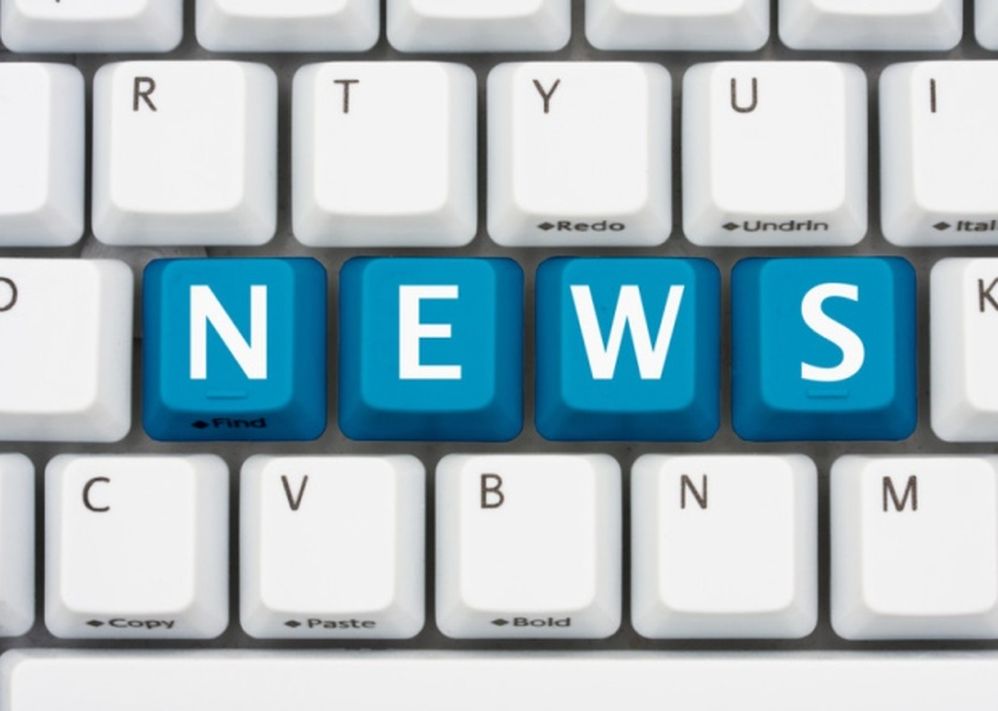 January 6 2020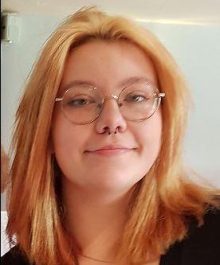 On October 14th 2019, 17-year-old A-level student Rachel Collins (right), described as "intelligent, witty and articulate", died when she fell from a bridge near her school in Haslingden, Lancashire.
At today's inquest, Rachel's father Sean spoke of his concerns that she had been left without her prescribed antidepressants for six weeks after a mental health assessment in August. There had been a mix-up and Rachel had not realised that she should have gone to her GP to collect the prescription herself until it was sorted out at an appointment on October 9th, just five days before her death.
Sean said he did not feel that it was right for the emphasis to be placed on a vulnerable teenager, adding: "We just want to make sure this does not happen to any other young girl."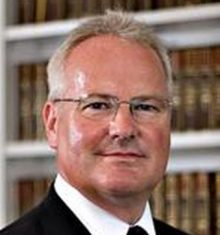 Coroner Richard Taylor (left) said that he was satisfied that lessons could be learned from Rachel's death, including issues surrounding medications. Returning a suicide verdict, the coroner said her death could not have been predicted and added: "There did not seem to be any difference in her that day. It was likely a decision made that day when she could not cope and became overwhelmed."
December 24 2019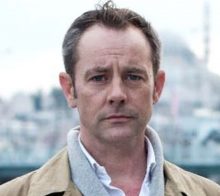 Last week, the BBC reported that James Le Mesurier (right) had been found dead last month on a street below a window of his flat in Istanbul.
James, a former army officer, was co-founder of the White Helmets, an impartial volunteer organisation which was formed in 2014 during the Syrian Civil War. Their activities included medical evacuation, urban search and rescue in response to bombing, evacuation of civilians from danger areas, and essential service delivery. By April 2018, it was said that the organisation had saved over 114,000 lives, with 204 White Helmet volunteers losing their lives in the process.
James's wife Emma told police officers that her husband had recently started to take psychiatric medication for a "stress disorder" and had said to her 15 days before his death that he thought of killing himself. He had also taken a sleeping pill shortly before his fall.
November 29 2019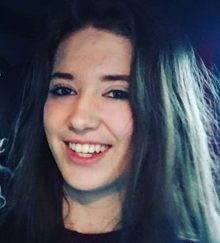 In March 2017, 17-year-old Mia Titheridge (left) was found hanged in her room at Huntercombe Hospital in Norfolk, which is now closed. Mia was from Leeds, but in December 2016 had been sent to a facility more than 250 km away because of a shortage of places available nearer to her home.
On November 18th, the Eastern Daily Press (EDP) reported on the first of what was to be a 10-day inquest, when the court heard that Mia struggled with her mental health for years, and had self-harmed on a number of occasions.
On the second day, the newspaper's report centred on a visit home that Mia made shortly before her death. The court heard that, after Mia returned to the hospital, she became drunk from alcohol, despite being searched.
Following this, a meeting was held where her mother spoke about how difficult her daughter's recent visit had been. Staff nurse Deanna Smith described Mia, who was meant to be observed every 15 minutes, as "struggling with being low in mood, suicidal ideation and poor diet." Mia was also distressed to hear that she could have no more home visits and would not be moved to a less secure unit.
No more updates were published online by the EDP, until yesterday's report on the final day's proceedings. This included the conclusion of the inquest in which the jury found that Mia "took her own life following a failure from staff to respond to her low mood, risk of self-harm and suicidal thoughts." Whatever was revealed about Mia's medication regime went unreported by the EDP.
However, following the inquest, the BBC published a report in which it states: "She was diagnosed with emotionally unstable personality disorder and was receiving psychological treatment." It is probably safe to assume that the "psychological treatment" included a number of drugs, at least one of which would have been prescribed for her "low mood".
November 24 2019
An article in the Irish Examiner last week revealed that the number of children who have been prescribed psychiatric medication in the Republic of Ireland has increased by nearly 500% over the past 10 years. This contrasts with figures for the population as a whole where, over the same period, the increase was only 12%.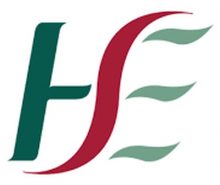 New figures released by the Health Service Executive under the Freedom of Information Act shed a light on the number of people in Ireland who are being treated with medication for mental health issues.
In 2009, 1150 children under 15 were prescribed psychiatric medication. This figure has increased noticeably every year since then, rising to just under 6,500 children last year.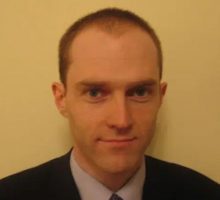 Brendan Kelly (left), Professor of Psychiatry at Trinity College Dublin, said that a recruitment crisis in the HSE's child and adolescent services was a factor in the trend: "We know referrals to child and adolescent psychiatry have increased by 40% over the past six or seven years or so. And the child and adolescent mental health services have just 57% of the staff that the national policy recommends they should have. So in this situation, you often see an increase in both referrals and an increase in prescribing."
Others might argue that the disparity between the two figures shows that the pharmaceutical companies had already saturated the market in Ireland as far as adults were concerned, and have turned their attention to the country's children.
November 18 2019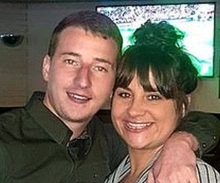 A report in today's Manchester Evening News told of the inquests of Chloe Spencer and her boyfriend Adam Howarth (right), which were held on the same day at Bolton Coroner's Court last week as two separate inquests.
At Chloe's inquest, her mother told the court said that her 27-year-old daughter, a mental health nursing assistant, had suffered with mental health problems and had also been fighting for custody of her child.
The court heard that on June 21st this year, Adam and Chloe were supposed to go on a date, but Chloe cancelled as she had arranged to go out with a friend. At 5am the following morning, her friend found her hanging on the stairs. He told the inquest: "She seemed in a good mood. She had spoke about her mental health issues, but she said she was taking medication, and she seemed fine."
Six days later, Adam (29) jumped in front of a train near his home in Wigan. His mother told his inquest that Adam had received a call from a friend saying Chloe had taken her own life and he was heartbroken. She said, "His mental health deteriorated significantly because of his partner's death."
The court was told that Adam attended a mental health assessment, after which he had been due to meet "mental health experts" to whom he had been referred, but he was never seen due to staff shortages.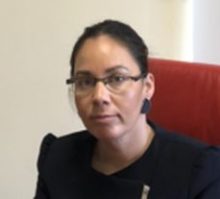 Coroner Rachel Syed (left) recorded a narrative conclusion on Chloe's death, saying: "At no point did Chloe disclose to her family, GP or mental health services that she intended to take her own life. There is no evidence she was researching how to take her own life and this came as a great shock to her family."
Her verdict on Adam was suicide, adding: "Sadly he died on the railway line having struggled to cope with the unexpected death of his partner."
November 5 2019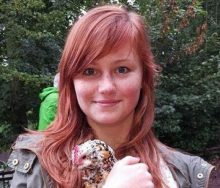 On April 6th this year, 17-year-old Grace Clare (right) died by hanging at her home in Banham, Norfolk.
At her inquest yesterday at Norfolk Coroner's Court, her mother Kate described Grace as a beautiful and fiercely independent young woman who was "awesome and passionate", with a natural affinity to animals.
Paying tribute to her daughter, Kate said that Grace was deeply loyal and caring towards her friends and family: "She was always there for her mates and she took on board their troubles. Everybody loved Grace. She will always be amazing Grace. She will be forever loved, celebrated and laughed with."
She added: "She was just such a passionate young woman and she could be outspoken but was always very funny. She was wonderfully sarcastic."
The inquest heard that Grace had a history of mental health issues from the age of six and had suffered from depression and self-harm, for which she was treated by various counsellors and GPs. She had nine consultations with GPs and nurses in the year leading up to her death and was also prescribed antidepressants.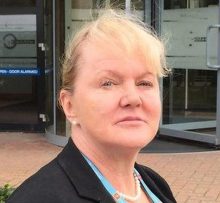 Concluding the inquest, coroner Yvonne Blake (left) said: "She was high achieving and a perfectionist. The jump from GCSE to A-level was something Grace struggled with as she put pressure on herself and had always done well." Her verdict was that Grace had died by suicide.
October 7 2019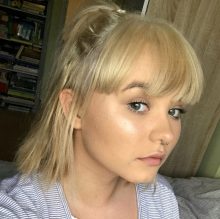 In November 2017, 19-year-old art student Becky Marshall (right) took her life in her room at Goldsmiths University in South London.
Last week's inquest heard that Becky, who had previously self-harmed, was one of 80 people seen regularly by an overwhelmed mental health nurse in her hometown of Maidstone. Inderjit Randhawa, the nurse at Kent and Medway NHS Trust's primary care mental health team, admitted that she should have been more proactive when dealing with Becky. Earlier in the year, Becky had told the nurse that she felt that the Citalopram tablets that she had been prescribed weren't working, and an attempt was made to get an in-depth appointment to discuss her medication.
Following this, Becky attempted suicide in June 2017, and was temporarily sectioned, yet it was still not enough to bring forward an in-depth appointment. In fact, the nurse told the inquest that her full review appointment had been downgraded from urgent to routine, saying: "She had a supportive family and seemed excited, if nervous, about going to university." Becky was still on the waiting list when she left home.
When Becky went to Goldsmiths, she arranged a GP appointment and saw the mental health team at the South London and Maudsley Trust in mid-October. Dr Nighat Yasmeen, who was the last doctor to see her,  told the inquest that, on November 8th, she was seen for only 20 to 30 minutes when the appointment should have taken 1½ hours. The meeting was supposed to be an in-depth discussion about her mental health, but ended up being merely a medication review. Becky died two weeks later.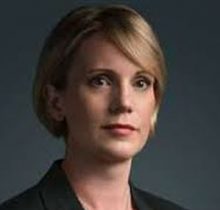 Delivering a verdict of suicide, coroner Briony Ballard (left) called on the NHS trusts involved to take action to prevent similar tragedies, saying that there were "many missed opportunities" in their treatment of Becky. The trusts promised to learn lessons from her death.
September 8 2019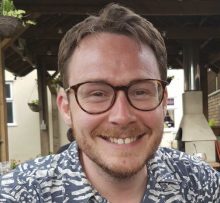 On January 15th this year, on the eve of his 42nd birthday, DJ Jackson Cummings (right) jumped to his death from a multi-storey car park in Newcastle-under-Lyme, Staffordshire.
At his inquest in Stoke-on-Trent on Thursday, Jackson's family blamed the SSRI antidepressant Seroxat for his death.
The court heard that, in the months beforehand, Jackson had scoured the Internet for cases of other people on Seroxat who were experiencing adverse symptoms. He had been taking the drug for 21 years, since he was prescribed it for anxiety while at university, but felt it was no longer working and wanted to give it up. His mother Viv said: "The effects had started to be worse than his anxiety. But you can't come off it – that's the problem."
Jackson, who had been diagnosed with Seasonal Affective Disorder (SAD), had a longstanding habit of altering the amount of medication he took without consulting doctors. His last contact with mental health services was the day before his death when he confided to having intermittent suicidal thoughts, but had no plans to act on them. He agreed to stay on his medication and was due to be assessed again in a few weeks.
Jackson's family told the inquest that he had hardly slept for days, with his mother adding: "He was un-showered and unkempt, with a deep sense of hopelessness."
Jackson's father Tony raised their concerns about Seroxat, pointing out that it was banned for use by adolescents in the US. He said: "I just don't want anybody else to go through what we've been through. This Seroxat must be stopped."
Seroxat featured in a number of high-profile inquests and court cases, both in the UK and in the USA, in the earlier part of this century. Consequently, it is now prescribed very infrequently.
Even so, psychiatrist Dr Haroon Rashid, who saw Jackson the day before his death, told the inquest that there was "no evidence" that the antidepressant triggered suicidal ideation in adults.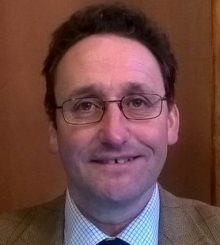 North Staffordshire coroner Andrew Barkley (left) chose not to challenge this erroneous statement. Recording a conclusion of suicide, he said that it was a "concern" that Jackson was "making his own adjustments" to his medication. He added: "That is a significant risk in that it can give rise to a relapse."
August 23 2019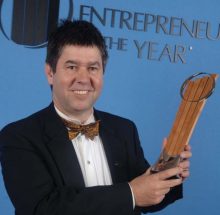 On June 18th last year, 63-year-old Martin Penny (right) was found by his wife Diana at their home in Denton, a small village in North Yorkshire. Martin, who was founder of the successful hair products company ghd, had taken his life.
Martin's inquest in Harrogate was told how his condition had deteriorated after he was prescribed a number of different drugs. His sister Barbara said: "He had anxiety all his life. He had never talked about suicide ever until he took those drugs. I have never seen him in that state ever."
The hearing heard that Martin was prescribed antidepressants by a GP, although he only took two because he was concerned about their effects. He was later prescribed an alternative antidepressant as well as other medication by a private psychiatrist. His condition deteriorated and in March 2018 he was admitted to hospital after becoming "manic".
He underwent a number of tests and was treated with anti-viral drugs and antibiotics as well as anti-psychotic drugs. His discharge notes said he had Serotonin Syndrome, a condition which may be brought on by the over-use of psychotropic medicines that increase levels of serotonin in the brain.
The inquest heard he was greatly improved and a "changed man" after his treatment in hospital. He later went on holiday to France where he slept well and returned to his usual self.
But Diana said that he told her on June 17th that he had tried to hang himself. He later went for a walk and tried to drown himself. The following morning she found him hanging.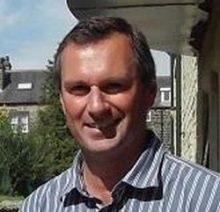 Dr Mark French (left), from Ilkley Moor Medical Practice, told the inquest that an anti-depressant was prescribed for anxiety. It is believed that Martin only took two tablets before deciding to stop the medication. He was later prescribed another anti-depressant as well as other medication by private consultant psychiatrist Dr John Nehaul.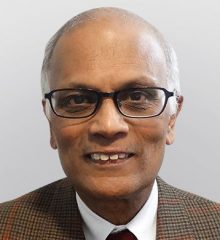 Dr Nehaul (right) told the inquest: "He was very worried that he was going to go bankrupt because there were problems with a property he had bought. He felt he had made mistakes buying that property."
Diana said that she was concerned that mood-altering drugs had been prescribed that could influence her husband's relationship with his family. "I felt that I was not adequately prepared for the effect of these drugs," she said. "I was not counselled what to look for and how to react." She also informed the court that she was not warned that her husband could go into a period of depressive decline after leaving hospital. She said she was told to call 999 if he became acutely ill.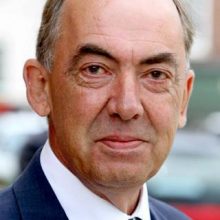 Recording a verdict of suicide, coroner Rob Turnbull (left) said that Diana had raised the issue of whether medication had played a part in her husband's death – but that according to medical evidence there was no way of testing in advance to see what effect a particular drug might have on an individual. He said he shared her concerns about the medication but added: "They may have had an effect but we cannot say that they did."
August 8 2019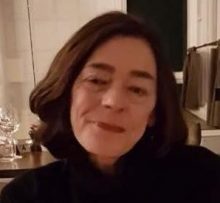 In March this year, 55-year-old Lorraine Easom (right), known as Claudia, was reported missing from her home in Oxford. Three weeks later, her body was found in the nearby River Cherwell.
Yesterday's inquest in Oxford heard that Claudia had a history of depression and anxiety, and had been previously diagnosed with bipolar disorder. Her daughter Sophie said that her mother had been drinking heavily, eating very little, and said she felt "worthless" and "did not deserve to live".
In January this year she was prescribed an antidepressant, but then started to become paranoid.
On March 6th, two days before she was last seen alive, Lorraine  attended an emergency appointment with a mental health doctor who prescribed her an additional antidepressant and referred her to an alcohol treatment service.
Deciding that Lorraine had taken her own life, Coroner Sonia Hayes said that she did not find fault with how doctors had dealt with her. She concluded: "It's more likely than not that Claudia did enter the water with the intention to take her life. Claudia knew and understood what she was doing."
August 7 2019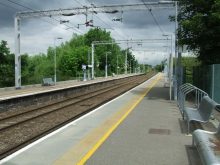 During the morning of January 7th this year, 23-year-old newly-qualified nurse Megan Lotto lost her life when she ran in front of a train at Sawbridgeworth Station (left) in Hertfordshire.
Today's inquest in Hatfield heard that she had been anxious in the lead up to the day of her death after she missed giving an injection to one of her patients.
A statement from Megan's GP revealed that she had been taking medication for depression since last March. She had been studying to become a nurse at the time and, in September, the doctor instructed her to double the dose of antidepressants.
Delivering a verdict of suicide, Coroner Edward Solomons did not mention the high dosage of antidepressants that Megan was taking when he commented: "Perhaps she was over-anxious, perhaps she over-reacted."
August 5 2019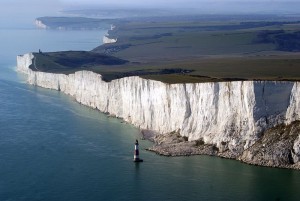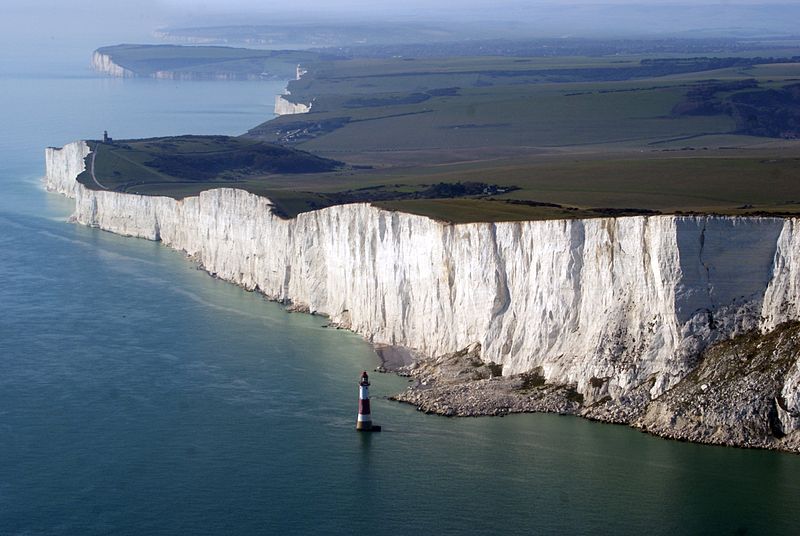 An inquest in Eastbourne, East Sussex, last week heard that driving instructor Phillip Wickens (52) died when he fell from Beachy Head (right) on May 5th this year.
His sister Paula Nye said in a statement: "He was a lovely, caring person with a good sense of humour. He was very close to my family"
A long-term friend told the inquest: "He was always a happy, positive, upbeat person. But the Phil in the last few weeks was very different. He looked very serious, his sense of fun had gone. He kept thinking about the things that had happened in the past. He couldn't clear his head."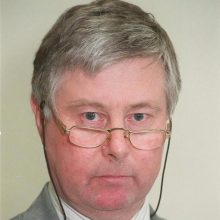 Phillip visited his GP with symptoms of anxiety and depression. Coroner Alan Craze (left) said: "He was prescribed antidepressants in April but he died before their effects could be felt. It's very well known you have got to have taken them for a month before you start noticing the benefits and he hadn't quite got that far. It seems to me the right decisions were made for him, it's just a pity this happened to him so quickly afterwards."
Mr Craze concluded that Phillip died by suicide
August 1 2019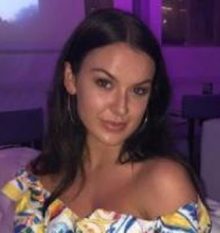 On Christmas Day last year, 21-year-old "popular and well-liked" bank clerk Ella Richardson (right) died by hanging in Hornchurch, Essex. She was found in a bathroom at their family home by her mother, Patricia, on the morning after they had spent Christmas Eve out with friends and family.
At her inquest on Wednesday, Dr Lanre Akwenuke told the court that Ella had visited her GP surgery to discuss depression at the start of the year. She said that she "felt down about life" and was diagnosed with "mild to moderate depression".
Ella was prescribed Citalopram but, after speaking to a nurse, she said she wouldn't be taking it. However, she later changed her mind.
In court, Patricia said that her daughter had discussed her mental health a few months down the line, and that she asked to be referred for private CBT treatment that she could access through her work.
However, no referral was made, and the court was told that a locum GP at the surgery told Ella that this "was not necessary". She instead had her dosage doubled, and Dr Akwenuke told the court that there was nothing in Ella's records or notes to suggest she had asked for CBT.
The court heard that Ella reported she was "having more good days than bad", and she continued to take the higher dose of antidepressants she was being prescribed.
Coroner Graeme Irvine decided against a verdict of suicide and opted for an open verdict; not because he thought that the doubled dosage of Citalopram may have induced akathisia, but because "he could not be sure Ella had intended to take her life".
July 28 2019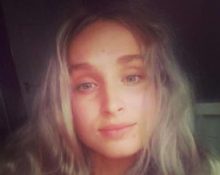 On February 21st this year, cleaners found 21-year-old Nicola Kaye (left) hanged at her parents' home in Henley-on-Thames, Oxfordshire.
Her inquest last week heard that Nicola, who was a talented artist and studied fine arts at Sheffield Hallam University, was highlighted as a suicide risk when she went missing in August last year. She was detained under the Mental Health Act.
Before she died, she had been told she would have to wait for up to a year to access "intensive therapy".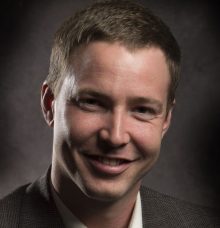 Dr Daniel Maughan (right), a consultant psychiatrist from Warneford Hospital in Oxford, said: "It is very unfortunate that it was not able to be started straightaway. It took four months for the assessment to take place, but we were with the resources that we have. I am very concerned about our lack of psychological provision and, unfortunately, we haven't been successful in getting funds for more psychologists, so the waiting list remains a year."
However, he said it was "speculative" whether intensive therapy would have helped her in time, as it can take months for patients to improve. Nicola had been considered to be at low risk of suicide at her previous assessment.
Dr Maughan also told the coroner that Nicole was being treated with a delicate balance of antidepressants and antipsychotics with the risk that she would suffer a switch of mood from low to elevated.
Nicola's mother Caroline told the inquest: "I am not sure if I should say this… It is to do with balance of the medication she was on, so the response was there might have been a relapse if she is given too much of the antidepressant drugs. However, in light of this case, she may well have been alive if she got more of the antidepressants.
"The other point is, she never actually got the chance to experience or get help from cognitive behavioural therapy, so it is all subjective as to how much it would have helped. She never got the chance."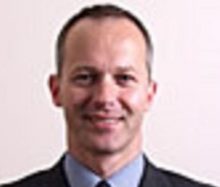 Coroner Darren Salter (left) said: "The correct conclusion is suicide, on the basis that Nicola did the act, on the balance of probabilities at least. If the trust could write to me on what the position is regarding that treatment, I think it might be helpful for families as well to have a note of what the position is going forward. It would be helpful and reassuring to understand if there is a prospect of funds becoming available."
July 26 2019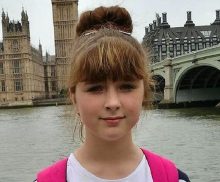 Yesterday, a senior judge decided that the media could reveal the details of a 16-year-old boy who raped and killed 14-year-old schoolgirl Viktorija Sokolova (right) in a park in Wolverhampton in April last year.
In February this year, Viktorija's unnamed killer was found guilty of murder and was sentenced to a minimum of 19 years in prison.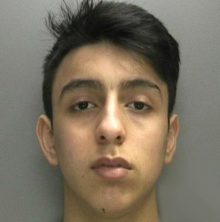 The boy, now 17, was identified as Ayman Aziz (left). He had previously been diagnosed with schizophrenia and was under the care of CAMHS. He was "apparently taking medication for depression and anxiety" but had not displayed violent or aggressive tendencies before that night.
At Ayman's trial, his lawyer had said: "He was a very unwell, emotionally impoverished young man with a complex past full of poverty and neglect. The teenager had been seen walking naked around the streets and when arrested he was dishevelled and hearing voices."
July 24 2019
On January 7th this year, the body of 19-year-old woman was found in woodland not far from her home in Bolton, Greater Manchester.
This week, her mother told an inquest at Bolton Coroner's Court that her daughter, who was "feisty and strong-willed", had a happy childhood until she was around 14. She then noticed her become "moody" and "argumentative" but put it down to her age.
She was taken to her GP, and was then referred to Children and Adult Mental Health Services (CAMHS) after telling one of her teachers she had been taking antidepressants and had cut her arm.
The mother said that her daughter made three attempts made to harm herself. "When she was 15 she had gone to some woods and had thought about hanging herself, but she took a photo of her brother with her and said that stopped her from doing it.
"In November 2016, she took an overdose of paracetamol. She took herself to the hospital because I think she knew she had not taken enough.
"In January 2017, she took another dose of paracetamol, which was the serious attempt. She was vomiting and came downstairs and told me what she had done. There was a six-page suicide note."
The girl was sectioned under the Mental Health Act and moved into secure accommodation for nine months. After undergoing a 'coping skills' course and being prescribed medication, She was discharged from mental health services in November 2018. Now 18, she moved into her own flat, telling her mother that she wanted to "catch up on the life she missed".
She appeared settled and enjoyed spending time with her friends when she wasn't working part-time as a shop assistant. However, just two months after being discharged from the facility, she wrote "articulate" notes for her family and took cocaine and alcohol along with her antidepressants before she headed for the woods.
The court heard that the woman was discharged without a relevant meeting with social services. Karen Keighley, head of quality at North West Boroughs Healthcare NHS Foundation Trust, said that meeting "should have happened".
The mother said it would not have contributed to her daughter's death and that she was "really well-looked after" by professionals. She added: "It was just her thought processes, she thought 'what was the point when we're all going to die anyway?'. I really don't know what else could have been done other than locking her up for the rest of her life."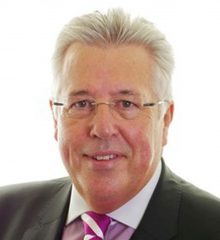 Delivering a verdict of suicide, coroner Alan Walsh (right) ignored the possible role of antidepressants when he  said that "no-one could have foreseen" what she had planned, or could have prevented it.
He added that she "could not have had a stronger family support. She thought she was going to die anyway in the future. Nobody could change her rationale and what she thought in her mind. She had everything to live for but something in her mind told her there was no point."
July 19 2019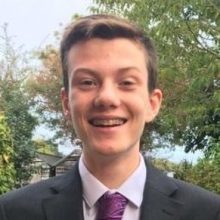 On the morning of March 18th this year, 17-year-old student Joel Langford (left) stood in front of a train near his home in Marlow, Buckinghamshire. His inquest this week heard him described as "exceedingly intelligent". He had achieved top grades in his GCSE exams, but began to feel the pressure after embarking on maths, physics and chemistry at A-level, and worried about his "uncertain future".
Joel's mother Susan described her gifted son as "high-functioning autistic", and said that he was a "challenging child". She added: "He had become obsessed about personal hygiene, unable to wear certain clothes if he felt they would get dirty."
A mental health practitioner in Oxford told the inquest: "Joel explained his issue with contamination to us. He said it made him feel unpleasant, dry and clammy. He avoided sitting on the sofa and refrained from touching anyone after he had had his shower and his mother had found him sleeping on the floor of his bedroom because he said his bed did not feel clean."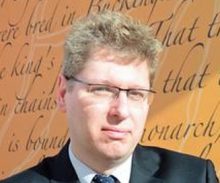 Before Joel left his house on the morning of his death, he made a video for his family. Coroner Crispin Butler (right) recorded a conclusion of suicide, adding: "He died instantly and there was never any lifesaving opportunity. There is a significant amount of evidence that confirms Joel's intentions."
July 12 2019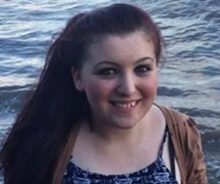 In February 2017, 17-year-old Taylor Williams (left) was found unconscious and with a ligature around her neck by staff at a secure children's centre. She died later in hospital.
Although she was from Worcester, Taylor spent the last six months of her life at Aycliffe Secure Centre in County Durham, over 300 km from her home town.
This week's inquest in Crook heard that Taylor, whose mother is disabled, had originally been taken into care by Worcestershire County Council in 2014.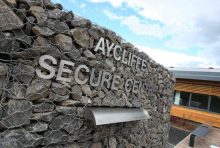 Described as "vulnerable and troubled", as well as "very intelligent", with "bags of personality", Taylor was moved to Aycliffe (right) in July 2016 following "concerns for her safety".
An official report, carried out by the Prisons and Probation Ombudsman (PPO), revealed that Taylor had been prescribed "an antidepressant and sleeping aid" in Worcester, and that "they continued her prescription" while at Aycliffe.
The PPO report found the centre's suicide and self-harm measures lacked a "detailed risk assessment process and were not sufficiently responsive to changes in [her] risk".
Elizabeth Moody (left), representing the PPO, told the court: "Unfortunately, I think [Taylor's] death could have been foreseen and, possibly, prevented. Aycliffe need to introduce a more comprehensive, multi-disciplinary suicide and self-harm assessment and management system for those young people judged to be at risk to themselves."
At the end of the seven-day hearing, coroner Tanyka Rawden recorded a verdict of suicide.
July 9 2019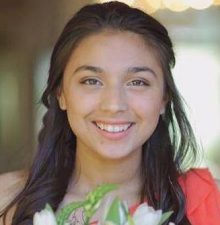 On July 12th 2018, 20-year-old medical student Hannah Bharaj (right) from Bolton had been in the café at the John Lewis store in Cheadle with her parents, when she left them to get a cup of coffee. Instead, she headed for the balcony where she fell, suffering catastrophic brain injuries that proved fatal.
Her inquest last week heard that Hannah's mental health suffered after the death of her grandfather and disappointing A-Level results. Nevertheless, she managed to secure a place at Birmingham University, from where she took a break part-way through her second year as her weight plummeted. She was admitted to Oaktrees Ward, an eating disorder unit at Clatterbridge Hospital in the Wirral, where she remained for nearly six months.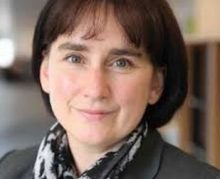 During her stay, she self-harmed and had suicidal thoughts, but she was discharged in May 2018. Coroner Alison Mutch (left) said that her discharge from the facility was "concerning": there were no notes handed to her GP, so they were unaware that she was suicidal and had been sent home with a month's supply of antidepressants.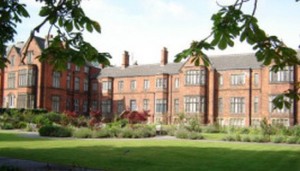 Within days, Hannah had taken an overdose of her medication and was admitted to an acute psychiatric ward at the Royal Bolton Hospital, Because of a lack of NHS beds, she was then transferred to the Priory at Cheadle (right). Here she was placed on an acute psychiatric ward which was described as "scary" and "frightening" for a young woman with complex mental health problems who was surrounded by older patients.
The coroner said that the team were not specialists in eating disorders and did not know how to manage her condition, and a psychiatrist at the Priory told the inquest that he did not believe the facility was suitable for her needs, as her anorexia was the driving cause of her depression.* He had, in fact, tried to arrange to move her back to the eating disorder facility but was unsuccessful.
Over the course of her stay at the Priory, Hannah made very little progress and the coroner described how her sense of "hopelessness" had increased. While at the eating disorder facility, she had looked forward to the future but by the time she moved to Cheadle, that feeling had disappeared.
She was allowed to leave the Priory once a day, to spend time with her parents. It was during one of these visits that she lost her life.
After delivering a verdict of suicide, the coroner told Hannah's parents that the support they gave her throughout her life was phenomenal, and that there was nothing they could have done differently. But she said there were issues to do with her care and the treatment she received that needed to be addressed.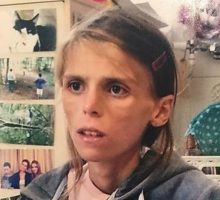 * In 2015, the Priory at Cheadle "treated" 15-year-old Pippa McManus for anorexia by prescribing her Olanzapine and Fluoxetine. Pippa took her life after her dosage of Fluoxetine was increased.
July 9 2019
On July 10th last year, Martyn Whiteley (55), a semi-retired steelworker from Stocksbridge, South Yorkshire, was found in woodland in nearby Deepcar with a single self-inflicted gunshot wound to his chest.
Last week's inquest heard that Police investigations had found that Martyn was in possession of a shotgun licence, but had got rid of his guns when he moved in with his partner Tracey the previous year. However, he bought another shotgun from a Sheffield-based gun shop in the days before his death.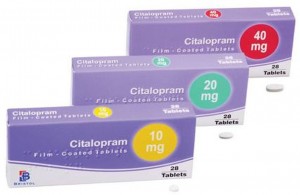 Martin's GP Dr Christine Atkin said that Martyn had sought treatment for depression earlier that month, after his behaviour became erratic and he broke off his five-year long relationship with Tracey. She added that Martyn was prescribed the antidepressant drug Citalopram and that he took information on accessing psychological help "with interest".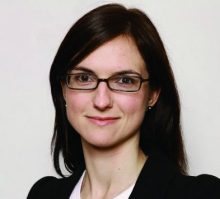 Coroner Angharad Davies (left) delivered a verdict of suicide, saying: "It is clear to me from a combination of the texts and letters he wrote and that he bought a shotgun in the days before his death that Martyn did intend to take his own life."
July 9 2019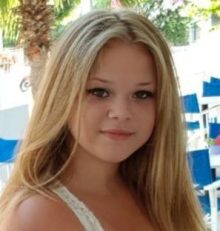 On the evening of July 6th last year, 15-year-old Shakira Pellow (right) took 3 tablets of MDMA (aka ecstasy) while in a park in Camborne with some friends. She became ill and was rushed to Treliske Hospital, where she died the following morning.
At her inquest in Truro last week, her GP Dr Claire El-Borai revealed that, during the previous year, Shakira had been prescribed antidepressants following the break-up of her parents' marriage. Subsequently, she was admitted to hospital after overdosing on her antidepressants in September 2017 and again in May 2018.
Concluding the inquest, coroner Barrie van den Berg said: "This was a drug-related death. Can I say before we leave how devastating it is for a family to lose a child. It is an unbearable loss. Anyone who's heard about what happened will have the deepest sympathy."
In a statement after the inquest, Shakira's mother Rita said that the death had left the family feeling "empty and heart-broken". She added that Shakira had been warned of the risks of drug taking and said that "kids should be more educated" about the risks.
July 1 2019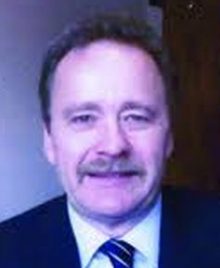 On September 18th 2017, 62-year-old retired GP Adrian Clifford (left) was found hanged in the garden of the home in Keswick that he shared with his wife Susan.
His inquest, held at Cockermouth Coroner's Court this week, heard that Adrian had been taking antidepressants for about 20 years. In spite of this, he was forced to take early retirement in 2013 – due to depression.
Six months before his death, Adrian had stopped taking Citalopram after running out of the drug while on a climbing holiday in Scotland. He started to worry that he was developing MND. His wife said he became "very preoccupied" about it and sought private medical investigations because he was so anxious. In the months leading up to his death, Dr Clifford received support from the Crisis and Resolution Home Treatment Team.
Delivering a verdict of suicide, coroner Dr Nick Shaw said: "Medicine is a stressful occupation. I suspect he was someone who didn't show it but he did take treatment for a long time. Maybe he thought he no longer needed it now he was retired. Two or three months after he stopped, things started to go wrong…
"I find no criticism of the mental health services. It's difficult looking after doctors. They are very bad patients. Ultimately for whatever reason on that final day something just clicked and he put his thoughts into action. I don't think it was predictable.
"There's no other appropriate conclusion. Adrian took his own life as a result of depression and ongoing worries about his physical state of health."