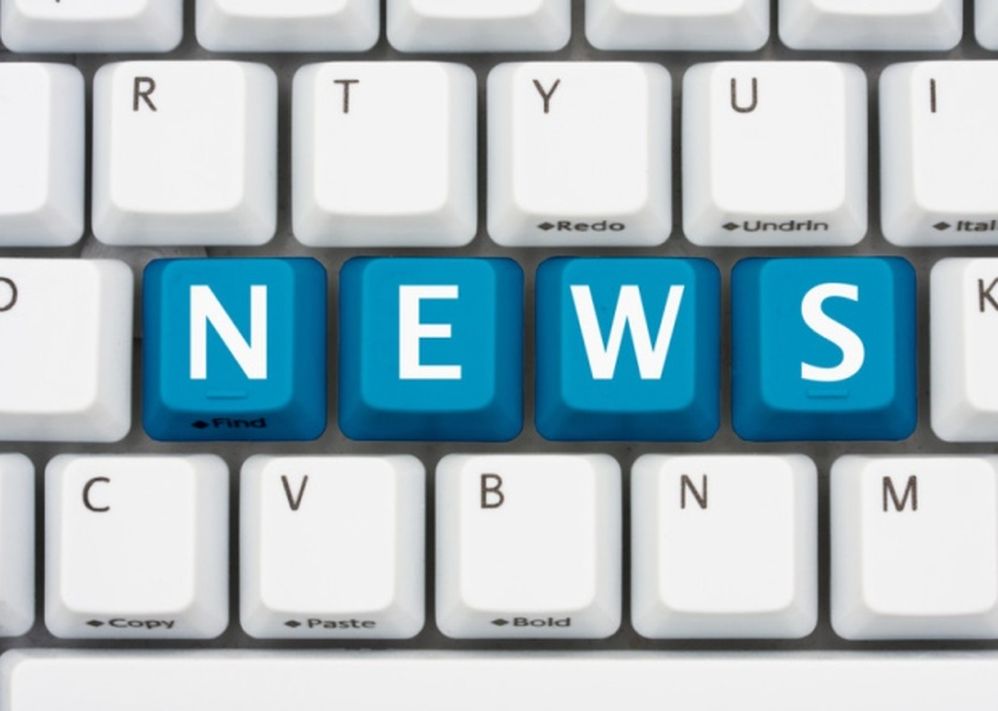 July 12 2019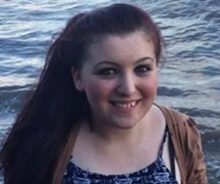 In February 2017, 17-year-old Taylor Williams (left) was found unconscious and with a ligature around her neck by staff at a secure children's centre. She died later in hospital.
Although she was from Worcester, Taylor spent the last six months of her life at Aycliffe Secure Centre in County Durham, over 300 km from her home town.
This week's inquest in Crook heard that Taylor, whose mother is disabled, had originally been taken into care by Worcestershire County Council in 2014.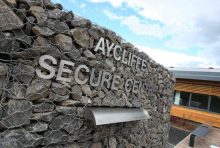 Described as "vulnerable and troubled", as well as "very intelligent", with "bags of personality", Taylor was moved to Aycliffe (right) in July 2016 following "concerns for her safety".
An official report, carried out by the Prisons and Probation Ombudsman (PPO), revealed that Taylor had been prescribed "an antidepressant and sleeping aid" in Worcester, and that "they continued her prescription" while at Aycliffe.
The PPO report found the centre's suicide and self-harm measures lacked a "detailed risk assessment process and were not sufficiently responsive to changes in [her] risk".
Elizabeth Moody (left), representing the PPO, told the court: "Unfortunately, I think [Taylor's] death could have been foreseen and, possibly, prevented. Aycliffe need to introduce a more comprehensive, multi-disciplinary suicide and self-harm assessment and management system for those young people judged to be at risk to themselves."
At the end of the seven-day hearing, coroner Tanyka Rawden recorded a verdict of suicide.
July 9 2019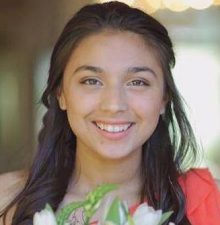 On July 12th 2018, 20-year-old medical student Hannah Bharaj (right) from Bolton had been in the café at the John Lewis store in Cheadle with her parents, when she left them to get a cup of coffee. Instead, she headed for the balcony where she fell, suffering catastrophic brain injuries that proved fatal.
Her inquest last week heard that Hannah's mental health suffered after the death of her grandfather and disappointing A-Level results. Nevertheless, she managed to secure a place at Birmingham University, from where she took a break part-way through her second year as her weight plummeted. She was admitted to Oaktrees Ward, an eating disorder unit at Clatterbridge Hospital in the Wirral, where she remained for nearly six months.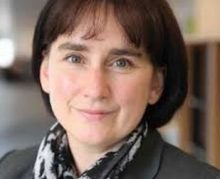 During her stay, she self-harmed and had suicidal thoughts, but she was discharged in May 2018. Coroner Alison Mutch (left) said that her discharge from the facility was "concerning": there were no notes handed to her GP, so they were unaware that she was suicidal and had been sent home with a month's supply of antidepressants.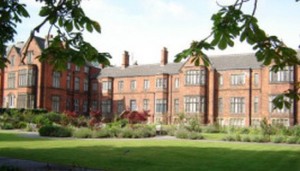 Within days, Hannah had taken an overdose of her medication and was admitted to an acute psychiatric ward at the Royal Bolton Hospital, Because of a lack of NHS beds, she was then transferred to the Priory at Cheadle (right). Here she was placed on an acute psychiatric ward which was described as "scary" and "frightening" for a young woman with complex mental health problems who was surrounded by older patients.
The coroner said that the team were not specialists in eating disorders and did not know how to manage her condition, and a psychiatrist at the Priory told the inquest that he did not believe the facility was suitable for her needs, as her anorexia was the driving cause of her depression.* He had, in fact, tried to arrange to move her back to the eating disorder facility but was unsuccessful.
Over the course of her stay at the Priory, Hannah made very little progress and the coroner described how her sense of "hopelessness" had increased. While at the eating disorder facility, she had looked forward to the future but by the time she moved to Cheadle, that feeling had disappeared.
She was allowed to leave the Priory once a day, to spend time with her parents. It was during one of these visits that she lost her life.
After delivering a verdict of suicide, the coroner told Hannah's parents that the support they gave her throughout her life was phenomenal, and that there was nothing they could have done differently. But she said there were issues to do with her care and the treatment she received that needed to be addressed.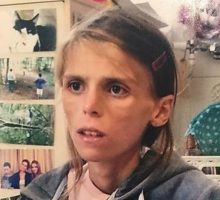 * In 2015, the Priory at Cheadle "treated" 15-year-old Pippa McManus for anorexia by prescribing her Olanzapine and Fluoxetine. Pippa took her life after her dosage of Fluoxetine was increased.
July 9 2019
On July 10th last year, Martyn Whiteley (55), a semi-retired steelworker from Stocksbridge, South Yorkshire, was found in woodland in nearby Deepcar with a single self-inflicted gunshot wound to his chest.
Last week's inquest heard that Police investigations had found that Martyn was in possession of a shotgun licence, but had got rid of his guns when he moved in with his partner Tracey the previous year. However, he bought another shotgun from a Sheffield-based gun shop in the days before his death.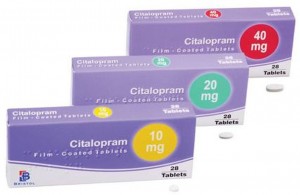 Martin's GP Dr Christine Atkin said that Martyn had sought treatment for depression earlier that month, after his behaviour became erratic and he broke off his five-year long relationship with Tracey. She added that Martyn was prescribed the antidepressant drug Citalopram and that he took information on accessing psychological help "with interest".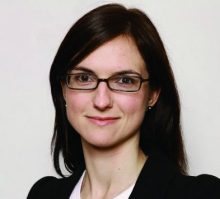 Coroner Angharad Davies (left) delivered a verdict of suicide, saying: "It is clear to me from a combination of the texts and letters he wrote and that he bought a shotgun in the days before his death that Martyn did intend to take his own life."
July 9 2019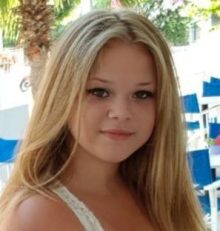 On the evening of July 6th last year, 15-year-old Shakira Pellow (right) took 3 tablets of MDMA (aka ecstasy) while in a park in Camborne with some friends. She became ill and was rushed to Treliske Hospital, where she died the following morning.
At her inquest in Truro last week, her GP Dr Claire El-Borai revealed that, during the previous year, Shakira had been prescribed antidepressants following the break-up of her parents' marriage. Subsequently, she was admitted to hospital after overdosing on her antidepressants in September 2017 and again in May 2018.
Concluding the inquest, coroner Barrie van den Berg said: "This was a drug-related death. Can I say before we leave how devastating it is for a family to lose a child. It is an unbearable loss. Anyone who's heard about what happened will have the deepest sympathy."
In a statement after the inquest, Shakira's mother Rita said that the death had left the family feeling "empty and heart-broken". She added that Shakira had been warned of the risks of drug taking and said that "kids should be more educated" about the risks.
July 1 2019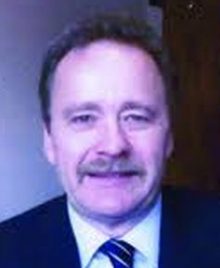 On September 18th 2017, 62-year-old retired GP Adrian Clifford (left) was found hanged in the garden of the home in Keswick that he shared with his wife Susan.
His inquest, held at Cockermouth Coroner's Court this week, heard that Adrian had been taking antidepressants for about 20 years. In spite of this, he was forced to take early retirement in 2013 – due to depression.
Six months before his death, Adrian had stopped taking Citalopram after running out of the drug while on a climbing holiday in Scotland. He started to worry that he was developing MND. His wife said he became "very preoccupied" about it and sought private medical investigations because he was so anxious. In the months leading up to his death, Dr Clifford received support from the Crisis and Resolution Home Treatment Team.
Delivering a verdict of suicide, coroner Dr Nick Shaw said: "Medicine is a stressful occupation. I suspect he was someone who didn't show it but he did take treatment for a long time. Maybe he thought he no longer needed it now he was retired. Two or three months after he stopped, things started to go wrong…
"I find no criticism of the mental health services. It's difficult looking after doctors. They are very bad patients. Ultimately for whatever reason on that final day something just clicked and he put his thoughts into action. I don't think it was predictable.
"There's no other appropriate conclusion. Adrian took his own life as a result of depression and ongoing worries about his physical state of health.
June 18 2019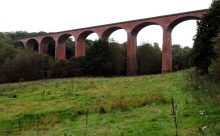 In the early hours of February 10th this year, 17-year-old student Ellie Young died after falling from Saltburn Viaduct (right) in North Yorkshire, in spite of the desperate efforts of a friend who had discovered her whereabouts and had rushed to the scene.
At Ellie's inquest this week, the court was told that post-mortem tests had found "therapeutic doses of antidepressants prescribed to help Ellie cope with anxiety and depression."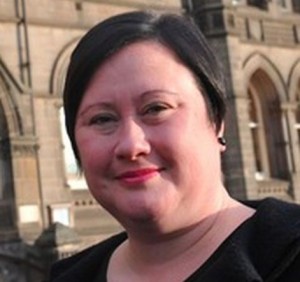 Coroner Clare Bailey (left) concluded that Ellie "made the decision to take her own life" and recorded a verdict of suicide. She did not consider the fact that antidepressant-induced akathisia removes completely the ability to make rational decisions.
June 2 2019
An article in this week's edition of The Weekly Times in Australia began: "An explosion in the use of antidepressants has been linked to the tragic rise in the number of youth suicides in Australia."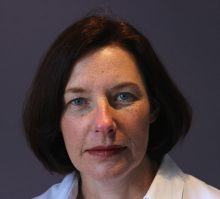 The article, written by journalist Sue Dunlevy (right), and originally published in Australia's Daily Telegraph, revealed that: "Suicides among young Australians have leapt by nearly 40 per cent since 2009 at the same time as the use of antidepressants has surged by 60 per cent in this age group."
Psychwatch Australia, described as a new watchdog on mental health policy, stated that "the rampant prescribing of antidepressants to young people is in direct defiance of the medical evidence." They asked: "Have Australia's leading suicide prevention organisations and experts got it horribly wrong?"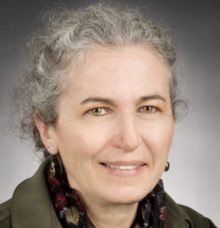 Claims that doctors are using the medications too widely in the young  were voiced by Flinders University researcher Dr Melissa Raven (left), and also by Dr Martin Whitely, whose earlier research exposed how the youngest children in classes were the most likely to be given Attention Deficit Hyperactivity Disorder (ADHD) diagnoses.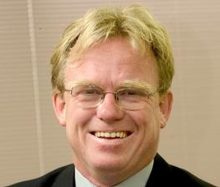 Dr Whitely (right) had previously told the Daily Mail in April this year that "More than 100,000 Australian children under the age of 17 are now taking anti-depressants…The number of kids taking medication for anxiety or depression has tripled in the past decade in what professionals are calling an over-diagnosis crisis."
The article also mentioned comparable statistics for England and Wales, where "the number of teenage suicides in England and Wales increased by 67 per cent between 2010 and 2017 as use of antidepressants surged."
These alarming figures were reported in The Independent in September 2018, but the newspaper did not mention a link to the prescription of antidepressants to children.
May 28 2019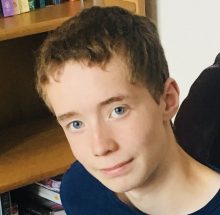 An inquest in Sheffield last week heard that 15-year-old schoolboy Noah Lomax (left) took his life when he fell from a height in Doncaster on August 1st last year.
The court was told that Noah had a history of mental health problems, and that his mother Claire learned last July that he had been planning to take his own life. She took Noah to see his GP, Dr Heather Peet, at The Crookes Practice, on July 9th, and he was referred to CAMHS.
However, the referral was rejected as the form contained insufficient detail. CAMHS wrote back to Dr Peet requesting more information; she had planned to ask for those details at a follow-up appointment with Noah and his mother scheduled for August 6th.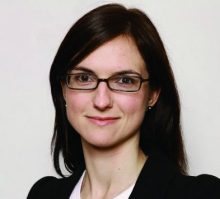 In her conclusion, coroner Angharad Davies (right) stated that CAMHS should have taken "proactive steps" to obtain the missing information and, had it done so, it would have concluded that Noah was at "high risk" and required an urgent appointment within two weeks. However, she added: "It is not possible to say on the evidence what effect a CAMHS appointment would have had on Noah's state of mind and planning."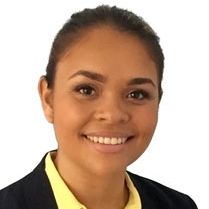 After the inquest, solicitor Sadie Simpson (left) said: "Noah's family are really pleased that the coroner recognised there were failings on behalf of both Noah's GP and the trust, and that she made a recommendation to prevent future deaths. They can only hope that from these obviously really unfortunate circumstances changes are made which could prevent more families going through what they are."
The Star made no mention of any medication that Noah may have been taking at or before the time of his death.
May 7 2019
On January 25th this year, 17-year-old Billy McVea was found hanged in the back garden of his home in Uttoxeter, Staffordshire.
His inquest last week heard that Billy, who worked as a builder's labourer, had experienced a recent break-up in a relationship and had been involved in a road traffic collision, which both contributed to his state of mind.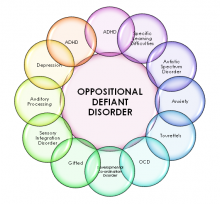 Coroner Margaret Jones told the court that Billy had been diagnosed with "oppositional defiant disorder". He had a history of behavioural difficulties, also of hyperactivity and had been in contact with mental health services since 2005. She added: "His behaviour had improved with some medication, but that had been changed in 2014 following a different diagnosis."
For "conduct disorders in children and young people", NICE recommends anti-psychotics and antidepressants, while others claim that stimulants such as Ritalin and Atomoxetine are effective. All of these drugs carry a heightened risk of suicidal ideation when prescribed to children.
May 3 2019
On January 10th last year, 13-year-old schoolboy Bradley Trevarthen was found hanging at his home in Durrington, Wiltshire.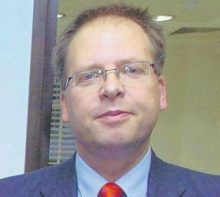 At his inquest in Salisbury last week, Coroner David Ridley (left) chose to focus on Bradley's hobby of online gaming. He was told that Bradley frequented online groups and watched videos which discussed methods of suicide. The coroner voiced his "concerns over the accessibility of online videos which focus on suicide and self harm."
Friends and family described Bradley as a "smart and gifted student" who was "happy" and a "funny guy".
A statement by Bradley's mother Jenna, read by the coroner, said that Bradley was "sensitive" and thought he may have been on the autistic spectrum but had never been a formal diagnosis.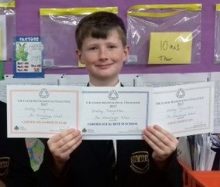 What is certain, however, is that Bradley was an exceptionally gifted mathematician. In 2017, along with some other pupils at Stonehenge School, he took part in a national challenge set by the United Kingdom Mathematics Trust (UKMT). Bradley (right) was awarded "best in school and went forward to the Junior Mathematical Olympiad where he achieved a merit."
Jenna said her son seemed "happy and settled" before Christmas and was looking forward to going back to school. The inquest also heard that the teenager's behaviour had changed prior to his death, and he had become more depressed and withdrawn. He had also spoken about killing himself to friends.
The coroner delivered a verdict of accidental death, concluding: "I am satisfied that he did not intend to take his own life. What concerns me about Brad's case and the way children and young people, talk about social matters is the availability and access to such material on the internet it almost normalises something that is not normal."
April 24 2019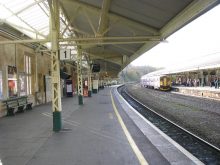 On October 2nd 2017, 17-year-old student Marcelo Mulaba died when he stepped in front of a train at Bath Spa Station (left).
Born in Kenya, Marcelo came via Angola to Bath to live with his mother and step-father. In May 2017, he moved to West Lavington to live with his foster mother Eleanor Preston-Gill and her family. At the time of his death, he was studying music at the Bath Studio School.
His inquest this week heard that Marcelo had had a history of "mental health problems" since 2013 when he was first referred to CAMHS in Bath. He was discharged by CAMHS in April 2017. In the summer he was seen by GP Dr Kostelnik at Market Lavington Surgery, who prescribed antidepressants. The court was told that "initially the medication worked but later his mental health deteriorated". Mrs Preston-Gill arranged for Marcelo to have counselling.
Delivering a verdict of suicide, coroner Dr Peter Harrowing criticised the lack of communication from Wiltshire and Bath Child and Adolescent Mental Health Services (CAMHS) and partner agencies, and their speed in making improvements after a serious case review, the conclusions of which have not yet been implemented.
After the hearing Mrs Preston-Gill said she was not happy with the way CAMHS had failed to tell her about Marcelo's health problems, nor their lack of support for the family and Marcelo in 2017.
April 15 2019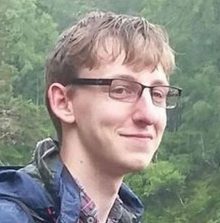 On January 20th 2018, 22-year-old student James O'Shea (right) took his life in his room at a hall of residence in Cambridge University.
Today's inquest heard that James returned home to live with his mother in the summer of 2017 after finishing a masters degree at Bristol University which left him feeling "depressed and increasingly low". Deferring his post-graduate place at Cambridge until January 2018, he visited the local GP and was prescribed Citalopram.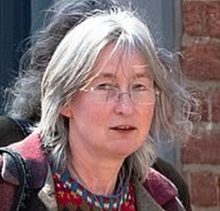 James returned to the surgery in October when his mother Kate (left) was concerned that he might take his life. She said: "He would often hide how he was truly feeling to NHS staff and a private counsellor he was speaking to online. James was terrified of being sectioned. He made a good face to people. He would pour his heart out to me and then would come back and say that 'I'm alright now'."
Kate also told the court that it was clear that James was "burned out" when he returned from Bristol. She said: "He was seeking support. He spoke to GPs in the hope of getting some cognitive behavioural therapy. He was prescribed Citalopram, he took it sporadically. He grew more suicidal and we think he took an attempt on his life. It became clear that, as he took Citalopram, he became more demotivated and eventually took his own life."
At this point, the report in the Daily Mail states: "Citalopram is a type of antidepressant often used to treat depression and also sometimes for panic attacks. Citalopram helps many people recover from depression." This comment is not attributed to anybody at the inquest – it is not clear, therefore, whether it was actually stated at the inquest or whether it has been inserted by somebody at the newspaper.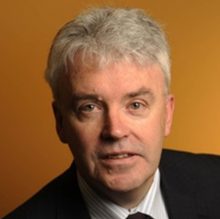 James took up his place at Darwin College in January 2018, and was found dead later that month. Coroner David Heming (right) confirmed that James had taken his own life and that there was no third party involvement. He decided that it was not the prescription of Citalopram, but "it seems to be relationships with others which is the central issue."
April 9 2019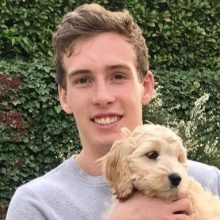 On August 9th last year,  22-year-old student Max Davies (left) from Monmouth took his life while on a family holiday in Tuscany.
In last Friday's KentOnline, Max's mother Tracey said that the family is launching the Mindstep Foundation in memory of Max to help prevent further deaths.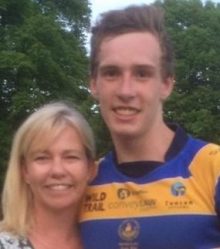 Tracey (right, with Max) said that he was popular, funny and handsome. He thrived at sport, particularly rugby, and had no history of depression. While he was studying at Canterbury Christ Church University, he played for Canterbury Rugby Club.
However, Tracey noticed a difference in Max at the end of his second year: "He was very quiet, but he didn't want to talk about it." And when Max went home for Christmas in his third year: "He said he was feeling low but he didn't know why. He said 'I don't understand why I feel like this'. That was far more distressing to him than anything. I realised this was bigger than us. We needed help."
Max saw a psychologist who told Max that his mood was "caused by a chemical imbalance". It is astonishing that a medical practitioner is still peddling this myth which has been exposed as nothing more than a marketing ploy fabricated by pharmaceutical companies a few decades ago. It is no surprise to discover that this unnamed psychologist thought it appropriate to prescribe antidepressants. From this point, Max's mental health worsened and Tracey eventually brought him home from university.
Max's family have already raised thousands of pounds for their Foundation, the aim of which is understanding, prevention and support through sports-themed workshops as well as funding research into clinical depression.
Tracey said: "We also want to look into funding more easily available support in places of learning, like schools and university. I think universities have to do more. If you look at a degree course, students have a lot of time on their own. There are deadlines, social life, alcohol, which is a depressant. Tutors need to have an eye for what to look out for."
Tracey's  goal in life is to prevent more deaths like Max's. "This foundation is hopefully going to be something that goes beyond Max and me."
March 17 2019
Yesterday's Daily Express reported that Deborah Wastie is suing The Priory for alleged negligence after blaming staff for the self-inflicted death of her property developer husband in May 2015.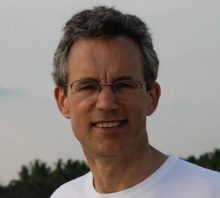 59-year-old Keith Hearn (left) was found hanged in his room while undergoing "treatment for depression" at the private hospital at Roehampton in south-west London.
In a statement of claim issued at the High Court, Deborah accuses staff of missing vital opportunities to prevent the father-of-two harming himself. She says he hanged himself with a bag strap that should have been removed when nurses searched his room. Her lawyers will also argue that, despite Keith's being suicidal, staff ignored a senior consultant's orders to keep him under one-to-one supervision. He took his life during a gap between checks which were carried out every 15 minutes.
After Keith's inquest in April 2016, Deborah said: "In the Priory I believed he would be in the best place with medical experts who understood his condition. I was given every hope they could help him get better and return him to the Keith I knew. We are devastated by his loss and miss him every day. He was a warm, intelligent person and it was heartbreaking when he became ill. We tried to help him as much as we could, but in the end realised he needed professional care."
The Priory's owners plan to contest the claim, saying there was "a high probability Mr Hearn would have taken his own life anyway."
March 8 2019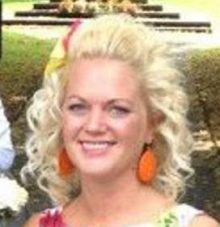 On October 28th 2018, hairdresser Natalie Hughes (right) was found by her ex-partner Sean Dawson hanged at her home in Wigan, after she had told him not to bring their four children back to her and he became concerned for her welfare. 11 weeks earlier, Natalie had separated from Sean after a 15-year relationship.
This week's inquest heard from her GP Dr Madhu Pal, who said: "She was a 34-year-old woman who suffered from anxiety and she received Citalopram for this on January 17, 2018. She had been feeling anxious for 14 months and she was suffering from post-natal depression."
Sean said: "During our separation, I resided in a different property. When she ran out of her Citalopram her mood changed, but she was back to normal after getting more medication."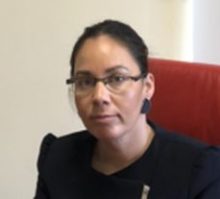 Delivering a verdict of suicide, coroner Rachel Syed (left) said: "Natalie was a loving mother who was doted on by her family but we heard evidence she suffered from anxiety and post-natal depression and was using Citalopram."
March 4 2019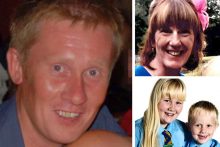 On February 2nd 2016, police were called to a house in Allerton Bywater, near Leeds. They found the bodies of Geraldine Newman (51), who had been hit with a hammer, as well as her two children, Shannon (11) and Shane (6), who had been stabbed multiple times. Later that day, the body of their father, 42-year-old Paul Newman, was found at the foot of cliffs at South Stack, Anglesey, nearly 300 km away.
Today's inquest heard that, 17 years previously, Paul had proposed to Geraldine at South Stack. The court was also told that Geraldine and Paul had endured marital problems for years, and Geraldine had told the headteachers of their children's schools that she was breaking up with Paul.
Paul suffered from a bad back and had been diagnosed with OCD, for which he had been prescribed antidepressants. He blamed the medication for the changes in his mood. A post-mortem found antidepressants and a very small amount of alcohol in his system.
Paul Johnson, who conducted a domestic homicide review, said that his findings were that: "Potential improvements can always be identified, but in this case there's nothing to suggest, in my opinion, that would affect the outcome."  He added: "It's an absolute tragedy. I did try to find some rationale or reason, but I couldn't."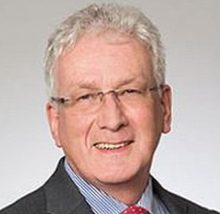 Coroner Kevin McLoughlin (left) concluded that, despite a lengthy investigation, there were still no warning signs of the extreme violence that would occur at the home, and that Mr Newman had not expressed thoughts about wanting to harm his family. He recorded a verdict of unlawful killing for Geraldine, Shannon and Shane and a verdict of suicide for Paul's death.
March 3 2019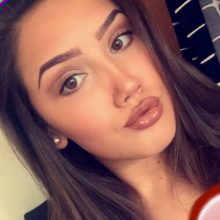 In September last year, 16-year-old Lauren Pinnock (right) took her life by hanging at her home in Rainham, Essex. After last week's inquest, her mother Laura spoke about the circumstances surrounding Lauren's death to the local newspaper, saying: "Lauren had a heart of gold, she never isolated anyone and was loved by everyone; she really did walk into the room and make a mark."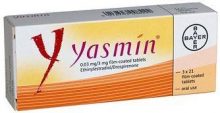 When she was 14, Lauren was diagnosed with polycystic ovarian syndrome (PCOS). Laura said: "She was given Yasmin (left), a contraceptive pill, that helped with PCOS, which has got a close link to suicidal tendencies, but when Lauren was taking them correctly her mood was extremely high."
At 16, Lauren left school to pursue a career in hair and beauty, and on September 8th last year she was offered the job she wanted in a local salon. She was due to begin work on the following Wednesday but died on the Tuesday, shortly after she had texted her boyfriend to tell him she was having a bad day.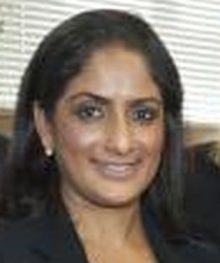 After hearing evidence at the inquest, coroner Nadia Persaud (right) recorded a verdict of suicide. She said: "Lauren was a 16-year-old girl, she was described by her family and friends as being loving, caring and as somebody who was always helping others. Lauren had suffered from polycystic ovaries. This is likely to have caused some hormonal disturbance and this was described as being a rollercoaster of hormones.
"She was on medication for it but had not been taking them in the months leading up to her death and only started re-taking them seven days before she passed away."
Yasmin is included in a list of "drugs that can trigger and cause suicide or homicide" compiled by Dr David Healy, one of the world's leading psychopharmacologists.
March 1 2019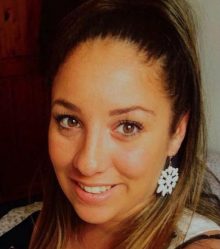 An inquest was held in Preston last week after the death of 29-year-old student Loran Atkinson (left). Loran, who lived in Preston and studied at the University of Central Lancashire, died on December 23rd 2017, after falling seven storeys from a balcony while on holiday in Malaga with her mother.
Loran's mother Angela told the court that, historically, Christmas had been a challenging time for her daughter, so she had taken her to Spain for a break.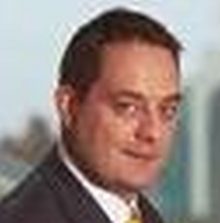 Coroner James Newman (right) said: "Loran had battled with mental illness for a period of time. She was on medication and appeared to have good insight into her condition."
He continued: "For the first three days Loran appeared to have a good holiday. She was relaxed and enjoying herself. However, on December 23rd, it would appear that her anxieties drew to the fore again".
The coroner concluded that Loran's death had been "an act on the spur of the moment" which was "impossible to predict and impossible to prevent." He did not mention the possibility that Loran's "anxieties" and subsequent death could have been attributed to antidepressant-induced akathisia when he delivered a verdict of suicide.
February 24 2019
Yesterday, the Courts and Tribunals Judiciary published a selection of Prevention of Future Deaths Reports on their website. One of these referred to the inquest of 15-year-old Maximilien (Max) Kohler on October 3rd last year. Max had taken his life by hanging on May 5th 2018, in his bedroom at home in West London.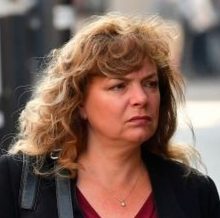 Coroner Fiona Wilcox (left) reported that Max, whom she described as being "very clever", had been wrongly diagnosed with depression on two occasions when in fact he was "suffering with Autistic Spectrum Disorder."
Dr Wilcox continued: "These diagnoses had at least in part been arrived at by the use of questionnaires. Expert evidence was taken and accepted by the court that the earlier misdiagnosis may have been contributed to by the latest fashion in mental health to over-rely on questionnaires and perhaps less upon clinical evaluation of the whole picture presented by the patient. It is possible that such over-reliance can contribute to misdiagnoses and underestimate risk.
"The over-reliance on the use of questionnaires to assess the risk of self-harm, compared to full psychiatric history taking and evaluation of the patient in the round by a clinician with experience has been a repeated theme in inquests."
February 13 2019
On May 29th last year, 56-year-old Richard Smith left his house early in the morning to take the family dog for a walk in the woods near Horncastle, Lincolnshire. Some time later, the dog returned home alone. Richard's wife Elena went to look for her husband, and found him hanging in the woods.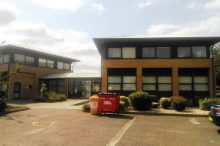 Richard's inquest, held at Boston Coroner's Court (right) yesterday, heard that his family blamed the antidepressant drug Citalopram, prescribed less than two weeks earlier, after he complained of panic attacks brought on by increased anxiety.
In a prepared statement, Richard's sister Angela said: "The family, siblings and parents believe that the prescription of the antidepressant drug Citalopram played a major part in Richard's suicide. In fact, we believe that, had he not been prescribed this drug, he would still be with us today. We appreciate that the medical evidence shows that the drug was within normal levels in Richard's bloodstream. However, we believe that this drug adversely affected Richard's state of mind." Angela added: "We wouldn't want any other family – if there is anything that can be done – to go through the pain and distress we have had."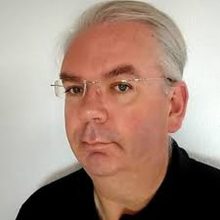 "Expert evidence" given to the hearing by toxicologist Dr Stephen Morley (left) said there was evidence of an increased risk of suicide or suicidal ideation in the first month after starting antidepressants. Dr Morley concluded: "I'm unable to give a definitive answer as to whether Citalopram directly contributed to the increased risk of suicide in this case."
Coroner Paul Smith recorded a conclusion of suicide.
February 13 2019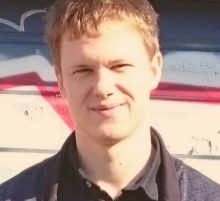 24-year-old student Jakub Guja (right) was born in Poland, but grew up in England. In October last year, he was found hanged in his room at Keele University.
At his inquest this week, his brother Michael said that Jakub had suffered from depression for a number of years and was struggling to engage with other students at university. The court was also told: "He was receiving help from mental health services and had been prescribed several types of antidepressant medication."
Jakub was being supported by Deborah Boughey, Keele University's mental health co-ordinator, who said in a statement: "Jakub contacted me saying he wanted some support. He mentioned suicide regularly – he was adamant he would kill himself one day."
Choosing to ignore the over-prescription of antidepressants, coroner Sarah Murphy recorded a conclusion that Jakub had died by suicide, while suffering from psychotic depression. She added: "This was a tragedy for a young man who was obviously intelligent and had a bright future ahead of him. He tried to engage with mental health services which put many things in place. It's very sad that he wasn't able to improve and he made the decision to take his own life."
February 8 2019
53-year-old Benny Thomas, his wife Jane and their family had been living in Spain for several years, but decided to return to Bristol in 2017. They bought a large house in Clifton, which needed substantial refurbishment. Benny became stressed by the process, and developed insomnia.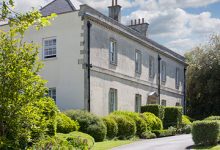 In November 2017, Benny told his GP that he felt at "rock bottom", and was admitted to the local Priory Hospital (left) in Bristol on November 27th. He remained there as an inpatient until his death on January 2nd 2018.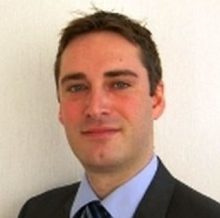 At Benny's inquest this week, consultant Dr Jon van Niekerk (right) said that Benny's symptoms were "atypical for just a psychiatric diagnosis". He added: "He had significant stress from the work done to the home. It seemed like an excessive guilt accompanied matters at the time. His memory and concentration were affected over a very short period of time. He complained of poor sleep, he seemed to be in a stupor. He had problems accessing memories and answering questions." He was given a diagnosis of "severe depression and anxiety."
The doctor continued: "He said he felt quite low in mood and didn't think he was doing well. Mrs Thomas had reported he was paranoid about his medication. He didn't have positive beliefs about it and thought they were harming him."
Despite these paranoid thoughts, Benny was granted leave in the community so he could spend time with his family. As an informal patient, Benny could have three hours of unaccompanied leave outside the ward, eight hours accompanied and one hour on the grounds.
A few days later, Jane reported that her husband had developed paranoid thoughts. When his paranoia continued and he would not engage with therapists or take his medication, his risk level was raised to high.
The inquest was told that an improvement was noted a week later, with Benny in a better mood, less suspicious and taking his medication,.
In a formal mental health assessment, Dr Tan of the Priory told the court that Benny had "presented well, making eye contact and was calm and present". He said he did not want to leave the hospital prematurely, wanted to get better and was willing to take his medication. Although his mood was low, Mr Thomas had told doctors that "life was worth living".
Benny's final meeting with doctors was on December 29, 2017, where it seemed that things were moving forward. He had been home for an hour at a time the two previous days.
At about 1:30pm on January 2nd 2018, Benny requested six hours of accompanied leave at about 1.30pm. He told a nurse he was going to town, and then going home with his wife.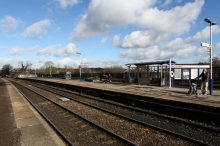 Benny never returned to the Priory. CCTV showed that, four hours after leaving the premises, he arrived at nearby Stapleton Road Station (left). After spending over four hours at the station, he stepped in front of a train at 8:45pm.
The inquest had been told that at no point during his treatment had Mr Thomas expressed any desire to harm himself or take his own life.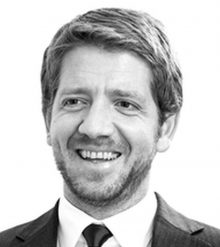 Delivering a narrative conclusion, Coroner Robert Sowersby (right) said: "I am uncritical of the care Mr Thomas received at the Priory and I don't think any different reaction to his non-appearance would or could have changed the outcome."
February 1 2019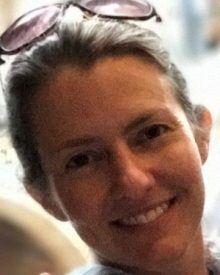 On July 26th 2017, 43-year-old Sarah Yassin (left) was found at the foot of cliffs at Seaford Head. This week's inquest in Eastbourne heard that Sarah had been diagnosed with anxiety and depression in 2016, and had been prescribed antidepressants. In the months before her death, the dosage of her medication had been increased.
Sarah's husband, Dr Richard Yassin, said that she had been a lively, energetic and loving person who loved keeping active and immersing herself in village life. He said in the time leading up to her death he had been regularly told friends that she seemed a lot better and was recovering. He told the court that he did not think depression was the only reason behind his wife's death. He said: "I believe it was the high level of medication that made her take her own life."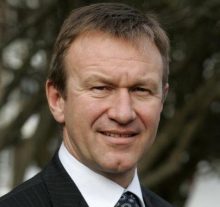 Consultant psychiatrist Richard Bowskill (right) said that, despite Mrs Yassin's light weight, she was fit and healthy and able to sustain the dose of medication. He said she had shown positive signs of wanting to live and a desire to get better. He described her condition as "hormone induced depression" and said menopause depression is a recognised issue and a "biological depression." He also said that Sarah had "a profound sense of shock that her body had let her down."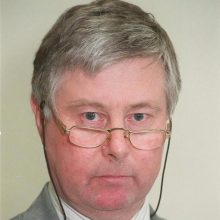 Coroner Alan Craze (left) ruled that Sarah's death was suicide. He said: "She did intend to take her own life. Here we can see that she left out all the letters and other legal documents." There was no report of the coroner's making any reference to Sarah's heightened dosage of antidepressants.
January 31 2019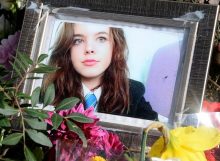 On March 29th last year, 16-year-old schoolgirl Rachel Denbow (right) was found hanged in Newton Abbot. An inquest in Torquay yesterday heard that she phoned her friends during the evening telling them what she intended to do. It was her friends who found her near the quay in the town.
The court was told that Rachel had been "treated for emotional distress." Her mother Jacqueline said that the pressure of taking exams at school had led to panic attacks and stress, and that she had also been upset after a close friend had taken an overdose in a suicide attempt in January 2018. However, after some problems at college, she had seemed better and more positive.
Coroner Ian Arrow said that he would record Rachel's death as having been self-inflicted.
January 15 2019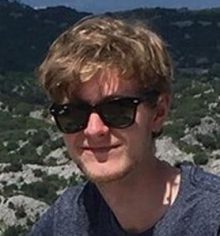 18-year-old Robin Brooks (left) had finished a course at a college in Cheshire, and was due to start an apprenticeship so he could train as an electrician. In the meantime, he was doing some work at a quarry near Macclesfield, helping out with odd jobs, when he was found hanged in a storage area on August 14th last year.
At his inquest yesterday, Robin was described as "smart, adventurous and caring" with a bright future ahead of him. But he had also been showing signs of depression and his family persuaded him to seek help from his doctor. His father told the court that, after seeing his doctor and being prescribed medication, he seemed to be responding positively.
Coroner Heath Westerman delivered a verdict of suicide.