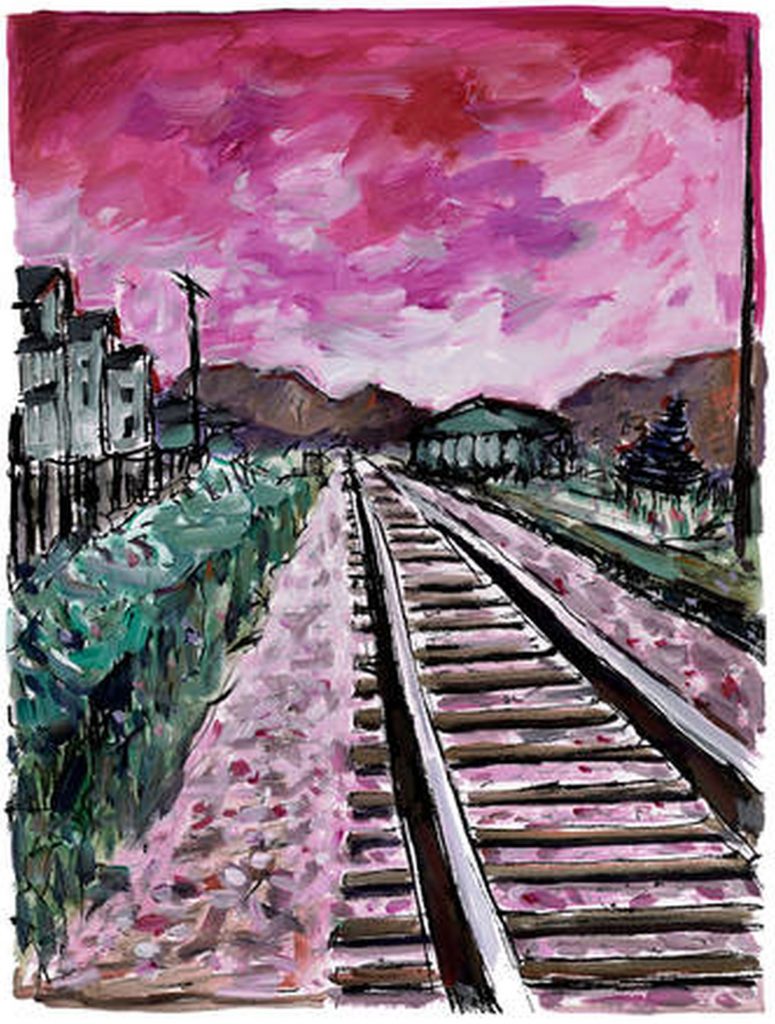 This is the sixth in the annual series of Lost Children posts, in which I recall the children who lost their lives after being prescribed antidepressants, and whose inquests have been reported during the past year.
I also include links to other inquests where there was no specific report in the media of antidepressants being prescribed, although it seemed likely that psychiatric medication may well have had some involvement. What all these inquests had in common, however, is that in each case the child had been receiving treatment from medical professionals at or before the time of his or her death.
I wish I could say that, during the past year, fewer children had been prescribed these drugs than previously but, from the limited amount of information that has appeared, the opposite appears to be the case.
In October, a report from Scotland emerged in which it was revealed that, during the past decade, prescriptions for children have risen every year, and are now three times what they were 10 years ago.
Furthermore, the report found that these drugs are not always prescribed to children for depression: Amitriptyline has been prescribed to children for pain, Fluoxetine for bulimia, and Sertraline for obsessive-compulsive disorder (OCD).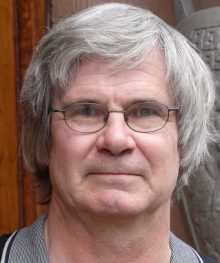 Professor John Read (right) said he was "alarmed but not surprised" by the Scottish figures. He described it as an "extremely worrying medicalisation of distress", adding: "These children have got things going on in their lives that they need help with, but they don't have medical disorders that need medicating…
"What there is is a very effective marketing campaign by the drug companies. It's a known strategy they've used for 50 years: once they've saturated the adult market, for which there is research and regulation, they push beyond that…down into the under-18 and under-16 bracket for which there is practically no research – certainly no long-term research – on the effects of these drugs on children's brains. We just have no idea what effect these chemicals have on the developing brains of our children. It's utterly unethical and certainly unscientific to be using these drugs on kids this young."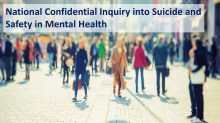 In November 2019, the National Confidential Inquiry into Suicide and Safety in Mental Health (NCISH) published its 2018 Report for the whole of the UK on its website. In its Young People section, it states: "Although the overall suicide rate is falling, suicide in people under 20 is rising. A broad range of stressors appear to play a part, such as family problems, bereavement, bullying, and physical health conditions, reflecting the lives of young people in general." NCISH stuck to the policy it has held for at least 20 years in ignoring and/or denying the link between antidepressants and self-inflicted deaths.
There were, however, occasions during the year when it appeared that progress was being made.
In April, I received an email from the producer of a documentary which was being made for Dispatches and was to be screened by Channel 4. We then had a detailed phone conversation and exchanged a couple of emails over the next few weeks.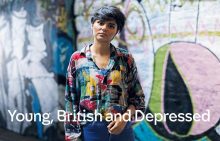 The 30-minute documentary, entitled "Young, British and Depressed" (right), was broadcast in July but, unfortunately, is no longer available for viewing.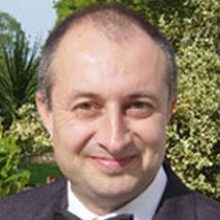 The presenter Sanah Ahsan interviewed psychiatrist Sami Timimi (right), who said: "We're promoting the idea that we should talk about things more often and that it's OK to have a mental health problem, but it's made us afraid of our emotions. It's as if, when you experience intense emotions, that's a sign that you've got a mental health problem, that's a sign that something's wrong with you…It's undermining our natural resilience that most of us have."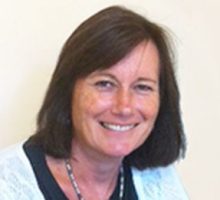 Clinical psychologist Lucy Johnstone (right) argued that branding emotional problems as mental illnesses is distracting us from dealing with the real causes, and that the campaigns are based on what she called the "illness-like-any-other" model. To treat a problem as a mental illness excludes what is going on in children's lives, such as in relationships or at school.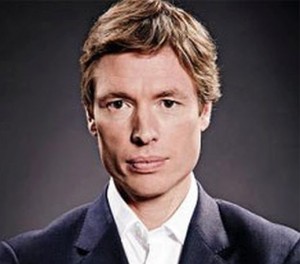 Sanah then spoke to Dr James Davies (right), who has been researching withdrawal problems. He had found that withdrawal problems are "far more common, severe and long-lasting than current National Guidelines acknowledge. We see either people staying on the medication because it's difficult to stop or, when they do stop, those painful reactions are being mis-read and mis-diagnosed and the drugs are being re-instated.
"In the most severe cases, we've seen people commit (sic) suicide as a consequence of being unable to bear the severity of the symptoms. These medicines don't cure biological conditions, they alter people's states of mind in ways that may or may not be experienced as useful by the individual in question." He concluded by saying: "We need to be moving away from a system that is too quick to medicalise and medicate children's problems."
In October, at an inquest not reported in the media, a London coroner rejected a verdict of suicide after deciding that Citalopram had been a causal factor in the self-inflicted death of a middle-aged man. If an SSRI drug can cause a man to bring his life to a sudden, violent end, then there is no reason why an SSRI shouldn't have the same effect on a child.
In November, Wendy Burn (right), president of the Royal College of Psychiatrists, wrote on Twitter: "The NICE guidelines recommend a very cautious approach to prescribing antidepressants to children. They can induce suicidal feelings and careful monitoring is essential." That was a rare admission for that particular organisation, and very welcome. However, until the RCPsych can come up with an efficient strategy to prevent children's dying by "suicide", those whose lives are taken from them by SSRI-induced akathisia will continue to be regarded merely as collateral damage.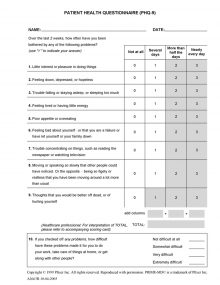 Last year, I voiced my concerns about the number of children who are mis-diagnosed by the PHQ-9 Patient Health Questionnaire (click to enlarge), a fraudulent, facile 9-question multiple-choice quiz that cannot differentiate between clinical depression and the short-term anxiety and/or distress which is far more common in children of school age.
In February, the Courts and Tribunals Judiciary published a selection of Prevention of Future Deaths Reports on their website. One of these referred to the inquest of 15-year-old Maximilien (Max) Kohler in October 2018. Max had taken his life by hanging in May 2018, in his bedroom at home in West London.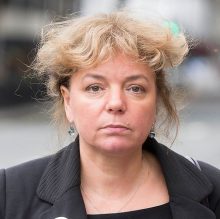 Coroner Fiona Wilcox (right) reported that Max, whom she described as being "very clever", had been wrongly diagnosed with depression on two occasions when in fact he was "suffering with Autistic Spectrum Disorder."
Dr Wilcox continued: "These diagnoses had at least in part been arrived at by the use of questionnaires. Expert evidence was taken and accepted by the court that the earlier misdiagnosis may have been contributed to by the latest fashion in mental health to over-rely on questionnaires and perhaps less upon clinical evaluation of the whole picture presented by the patient. It is possible that such over-reliance can contribute to misdiagnoses and underestimate risk.
"The over-reliance on the use of questionnaires to assess the risk of self-harm, compared to full psychiatric history taking and evaluation of the patient in the round by a clinician with experience has been a repeated theme in inquests."
The proportion of self-inflicted deaths reported in the media continues to decline, particularly where children are concerned. Of those that are reported, coverage is, on the whole, perfunctory. Often, basic details appear in print after a death, but the inquest itself is not reported in the local or national newspapers.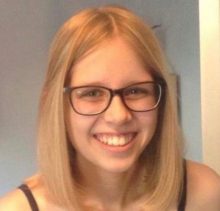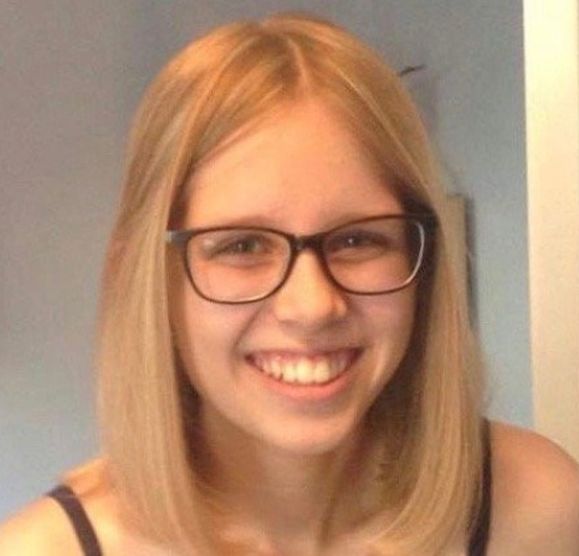 Three of the children whose inquest details I reported in 2019 were, like Max, just 15 years old. One of those, Ellie Long, died in December 2017 at her home in Wymondham, Norfolk, and her inquest was heard in January last year. Ellie, who had a particular interest in science, was described as "a beautiful and intelligent young girl". She had achieved straight 'A's in her exams at school, and wanted to be a doctor. In the first half of 2017, Ellie began to lose her appetite, and was referred to the Eating Disorder Service (EDS). Ellie was also seen by a psychiatrist who decided to prescribe Fluoxetine, although NICE Guidelines state that, because of the risk of suicidal ideation, it should be prescribed only for children with moderate to severe depression. Not long before Ellie's death, a decision was made to double the dosage of Fluoxetine. On the night before she died, Ellie suddenly became distraught and told her mother Nicki: "I feel that I want to take my own life". Her mother phoned for an ambulance but was told that there was none available. Her mother watched over her during the night, and was heartened to see that she ate her breakfast the next morning. Half an hour later, Nicki went upstairs to see Ellie, and found her hanged in her bedroom.
An inquest in April heard that a 15-year-old schoolboy had been found hanging in a London park in October 2018. A few months before his death, the boy had become worried about the demands of life. He became withdrawn and self-conscious and went to see a psychiatrist who specialised in child and adolescent mental health. It was suggested that the boy had ADHD. He was prescribed "a number of medications", including antidepressants, after which, the court was told, his mood appeared to improve. The coroner recorded a verdict of suicide.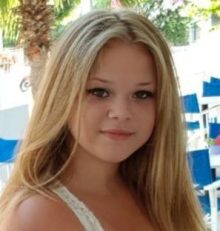 In July 2018, 15-year-old Shakira Pellow took 3 tablets of MDMA (aka ecstasy) while in a park in Camborne, Cornwall, with some friends. She became ill and was rushed to hospital, where she died the following morning. At her inquest in July, her GP revealed that, during the previous year, Shakira had been prescribed antidepressants following the break-up of her parents' marriage. Subsequently, she was admitted to hospital after overdosing on her antidepressants in September 2017 and again in May 2018, less than two months before her death.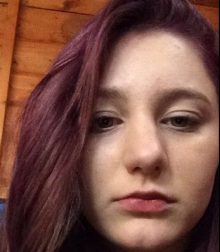 16-year-old student Jasmine Bush died in August 2017, when she was struck by a train at Haslemere Station in Surrey. At her inquest in May, the jury was told that Jasmine had been suffering with "various mental health issues", and "had been on medication to help control the symptoms". At the age of 13, Jasmine had been diagnosed with "Pathological Demand Avoidance". The inquest heard also  heard how Jasmine's "increasingly high" levels of anxiety affected her attendance, school work and uniform choices. In the weeks before her death, Jasmine started sleeping in the garden shed, and her parents began to notice that she was not eating properly. They were concerned about the lack of support they received from social services as they had difficulties with Jasmine. A toxicology report found "a therapeutic level of antidepressant medication Sertraline." The significance of this was ignored by the coroner, who recorded a narrative conclusion, stating she did not find any failings in respect of the care and support delivered to Jasmine.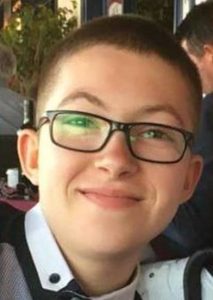 16-year-old Tyla Cook died in hospital in King's Lynn, Norfolk. The inquest in September heard that Tyla had a complex mental health history and had been prescribed medication for depression and anxiety. He "disliked being a girl" and had adopted male pronouns in the months before his death. In November 2017, he swallowed 24 paracetamol tablets. An ambulance was called, but he refused to go to hospital. He had to be carried into the ambulance, and was restrained as he grew more distressed. At the hospital there was a delay as the doctor could not be sure what other drugs he might have taken. He was eventually given a sedative and an antidote, about 5 hours after the ambulance was originally summoned. While in hospital, his condition deteriorated and he died six days after being admitted. The coroner issued a PFD report.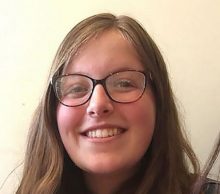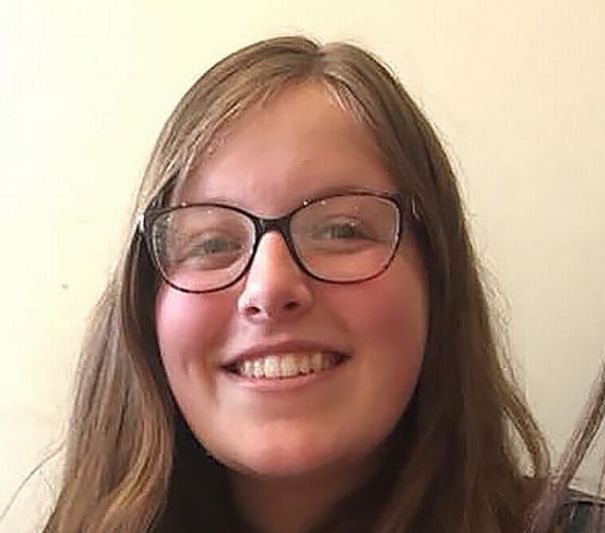 On January 23rd, 16-year-old student Jesse Walker took her life at her home in Scarborough. Her inquest in October heard that Jesse had passed all her GCSEs but suffered from anxiety and panic attacks while studying for A-Levels. In the past, Jesse had resorted to self-harming, and in September 2018 she was referred to the local Child and Adolescent Mental Health Services (CAMHS). On the day before she died, Jesse went to see a doctor to request a change in her antidepressants. Later that evening, Jesse contacted ChildLine via a live chat service while alone in her room. Her mother found out and, next morning, asked CAMHS for an appointment later that day, but the nurse said was unavailable. That evening, Jesse was found hanging outside her room. Paramedics attempted to revive her when they arrived on the scene but Jesse never regained consciousness. She died later that evening.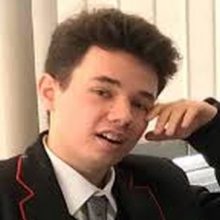 In October 2018, 16-year-old Oliver Sharp was found unresponsive in a Stockport Park. He was rushed to hospital but he could not be saved. His inquest in October was told that the cause of death was heroin toxicity. He was described as "exceptionally bright" and transferred to secondary school a year early. He was recognised as a perfectionist with a fear of failure. In April 2016 he began self-harming and was referred to CAMHS. He was diagnosed with Asperger's syndrome and ADHD, but disagreed with these 'labels'. Oliver became upset when he learned that he would be transitioning to adult mental health services and went missing from home a number of times. He took drug overdoses on three occasions, but his parents were told that Oliver "would not benefit from being an inpatient" or being sectioned. Instead, he was prescribed Sertraline and started having visits from a home treatment team. The coroner recorded a conclusion of suicide contributed to by a failure by mental health services to recognise the increasing level of risk he presented.
In June 2016, a 16-year-old schoolgirl took her life by hanging after suffering threats, verbal abuse, physical assaults and more at her school in Cheshire. More than three years later, at an inquest which was held in November, the school admitted failings in its treatment of the issue, as did Cheshire Police and also the medical services which the girl and her family had sought out at the time. The inquest concluded that the girl died by suicide, and one of its key findings was that, after a visit to the GP, "(the girl)'s mother was left with an unclear understanding of the position as to further assessment and treatment."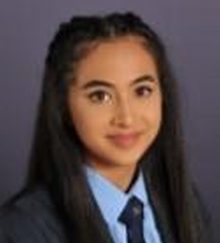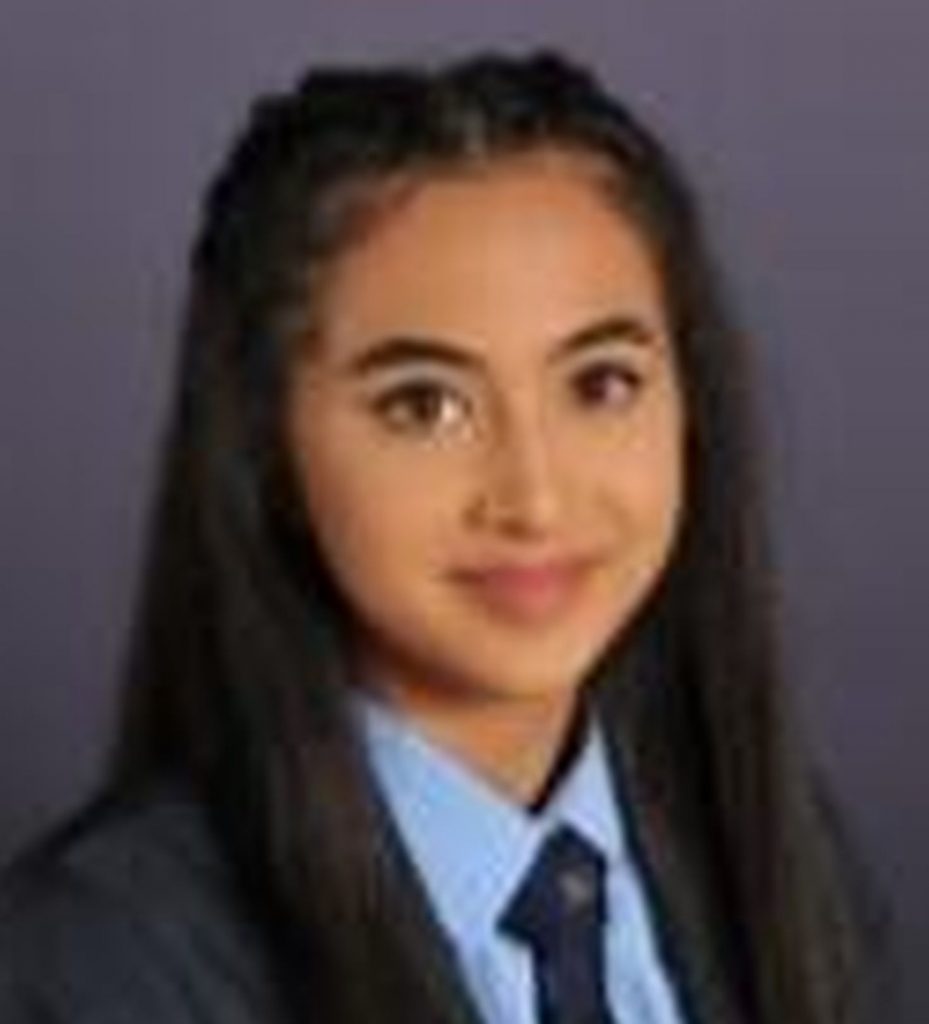 In November 2018, 16-year-old student Suzie Strong was found hanged in woodland near her home in Chorley, Lancashire. Her inquest in December heard that Suzie broke up with her boyfriend at the beginning of 2018 and was prescribed antidepressants. In February, she was admitted to a resident facility for adolescent mental health services. She was later discharged and referred to a CAMHS team. At her inquest, the coroner stated that toxicology results showed some antidepressants and alcohol in her system, but "not a significant amount".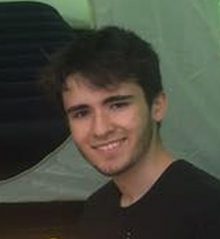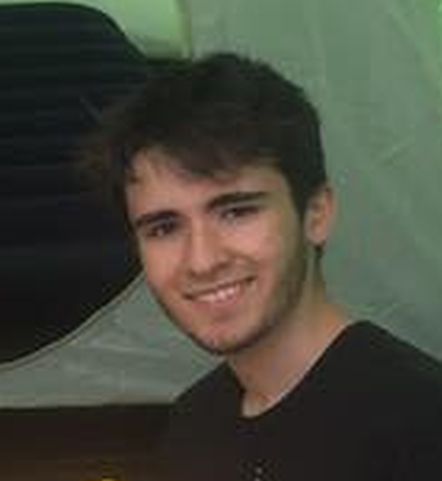 In January, the inquest of 17-year-old Aryan Akhgar was held in Sheffield. Aryan had been found hanging at home in February 2018, and was taken to a local hospital, but sadly died on three weeks later. At the inquest, Aryan had been described as "incredibly intelligent and talented" from an early age. He was a "happy" child with no history of mental health problems but, on the last day of 2017, he had an "extreme emotional reaction" after breaking up with his girlfriend. On January 9th, Aryan called police from the roof of a multi-storey car park telling them he felt suicidal. He was taken to hospital, where a mental health nurse referred him for further support. Aryan's GP saw him on January 12th, but it was not until January 15th that he was visited at home by CAMHS. Aryan received two further visits from CAMHS before being discharged from the team's care on February 3rd. At some point, Aryan was prescribed antidepressants and his father told the court how he and his wife were concerned about the care received by their son during this time. He said: "I have concerns about the treatment he received and can't help but wonder whether different treatment would have prevented his death." The coroner concluded that Aryan had fallen through a gap between mental health services for children and those for adults.
In October 2017, 17-year-old student Marcelo Mulaba died when he stepped in front of a train at Bath Spa Station. Born in Kenya, Marcelo had came via Angola to Bath to live with his mother and step-father. Five months before his death, he had moved to live with his foster-mother and her family. At the time of his death, he was studying music at the Bath Studio School. His inquest in April heard that Marcelo had had a history of "mental health problems" since 2013 when he was first referred to CAMHS. He was discharged by CAMHS in April 2017, and was seen in the summer by a GP who prescribed antidepressants. The court was told that "initially the medication worked but later his mental health deteriorated". Delivering a verdict of suicide, the coroner criticised the lack of communication from CAMHS.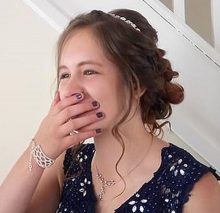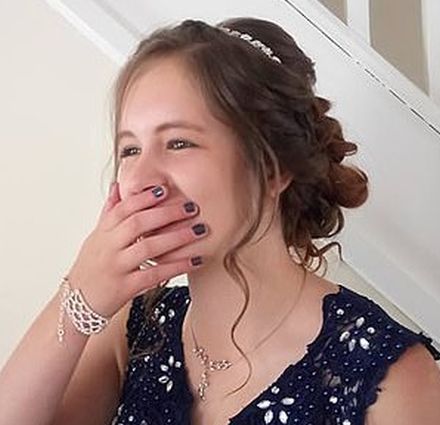 One evening of December 2018, 17-year-old Quinn Beadle walked out of her family's home in Shildon, County Durham, and hanged herself on a tree at the end of the street. Two years before her death, it was thought that Quinn may have been groomed by an older man, but no arrests were made.  Her mother said: "We saw a change in Quinn after this." Quinn was treated at CAMHS and, in June 2018, she went to her GP and told her she was "feeling down" . She was prescribed antidepressants. Her mother said: "She carried on seeing the GP and never mentioned suicide. The last time Quinn saw the GP, she noted Quinn seemed brighter and she told the GP she was going out with her friends more." At her inquest in April, the coroner was unable to make a conclusion and ordered an independent review.
In February last year, 17-year-old student Ellie Young died after falling from Saltburn Viaduct in North Yorkshire, in spite of the desperate efforts of a friend who had discovered her whereabouts and had rushed to the scene. At her inquest in June, the court was told that post-mortem tests had found "therapeutic doses of antidepressants prescribed to help Ellie cope with anxiety and depression." The coroner concluded that Ellie "made the decision to take her own life" and recorded a verdict of suicide.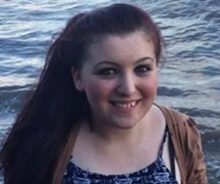 In February 2017, 17-year-old Taylor Williams was found unconscious and with a ligature around her neck by staff at a secure children's centre. She died later in hospital. Although she was from Worcester, Taylor spent the last six months of her life at Aycliffe Secure Centre in County Durham, over 300 km from her home town. Her inquest in July heard that Taylor, whose mother is disabled, had originally been taken into care by Worcestershire County Council in 2014. Described as "vulnerable and troubled", as well as "very intelligent", with "bags of personality", Taylor was moved to Aycliffe in July 2016 following "concerns for her safety". An official report, carried out by the Prisons and Probation Ombudsman (PPO), revealed that Taylor had been prescribed "an antidepressant and sleeping aid" in Worcester, and that "they continued her prescription" while at Aycliffe. The PPO report found the centre's suicide and self-harm measures lacked a "detailed risk assessment process and were not sufficiently responsive to changes in [her] risk". At the end of the seven-day hearing, the coroner recorded a verdict of suicide.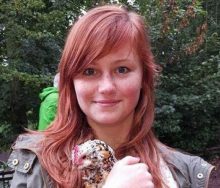 In April 2018, 17-year-old Grace Clare died by hanging at her home in Banham, Norfolk. Her inquest in November heard that Grace was a gifted pupil, but had a history of mental health issues and had suffered from depression and self-harm, for which she was treated by various counsellors and GPs. She had nine consultations with GPs and nurses in the year leading up to her death and was also prescribed antidepressants. Concluding the inquest, the coroner said: "She was high achieving and a perfectionist." Her verdict was that Grace had died by suicide.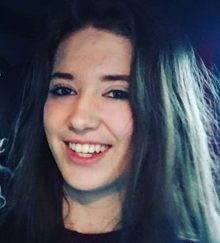 In March 2017, 17-year-old Mia Titheridge was found hanged in her room at Huntercombe Hospital in Norfolk, which is now closed. Her inquest in November revealed that, although Mia was from Leeds, in December 2016 she had been sent to a facility more than 250 km away because of a shortage of places available nearer to her home. She was diagnosed with emotionally unstable personality disorder and was "receiving psychological treatment." A jury found that Mia "took her own life following a failure from staff to respond to her low mood, risk of self-harm and suicidal thoughts."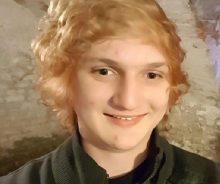 In July 2017, 17-year-old Jacob Bates left a note in his bedroom at his father's house before going to nearby woodland where he was later found hanged. In June 2018, his mother Susan gave an interview in which she criticised the treatment given to her son after he was diagnosed with autism at the age of 14. In the following years, he was sent to various institutions in the Midlands, at a distance from his friends and family. Susan said that: "The hospitals don't treat the children, they are just holding grounds where they are given endless amounts of medication". At his inquest in December, the coroner criticised Jacob's most recent placements but concluded that: "I can't find, on the balance of probability, that issues in Jacob's treatment or care caused or contributed to his death."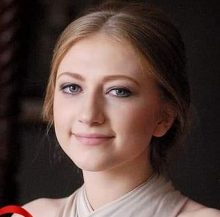 In July last year, 17-year-old Nicole Guest was found hanged in woods near her home in Wigan. Her inquest in December heard that Nicole had "received help for anxiety and depression." She had a history of confidence issues and school absences, but appeared to be "blossoming" in the months before her death. Nicole had previously been referred to various support agencies, including CAMHS, but was reluctant to engage with them. The coroner recorded a conclusion of suicide.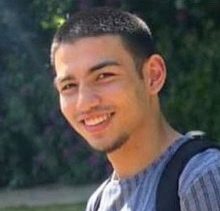 In June last year, 17-year-old student Ash Farkoosh was found hanged in a children's play area in Bolton. His inquest in December heard that Ash had been struggling with depression for the past three years. He had been prescribed antidepressants, but had stopped taking them before the occasion when police officers talked him down from the top of a multi-storey car park three weeks before his death. The officers convinced him to seek medical help, but after going to A&E that evening he did not take up the offer of a follow-up GP appointment. The coroner concluded that Ash's death was suicide.
Other teenagers whose inquests in 2019 revealed that they had lost their lives after taking antidepressants included: Afrika Yearwood, Jayden Lowe, Jordan Taylor, Leon Danks, Robin Brooks,Shannon Longstaff and Yazmina Howard (all 18) as well as Abi Oliver, Alexander Wesley, Becky Marshall, Brad Sherman, Callum Riley, Ceara Thacker, Emma Payne, Grace Brockelsby, Jamie Osborne, Shante Stephenson and Sophie Bennett (all 19). Relatives of two 18-year-old young men and two 19-year-old young women asked for their details to be withheld.
At the inquests summarised below, there were no reports in the media that antidepressants had been prescribed. In each case, however, this was quite likely as the child had been receiving some form of treatment from medical professionals at or before the time of his or her death. In the majority of instances, at least part of the child's treatment was delivered by the local CAMHS.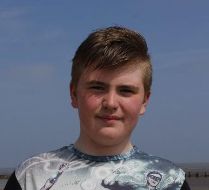 An inquest in February last year opened into the death of 14-year-old Jak Hikin who died from "compression from the neck". The coroner said that Jak, who had a diagnosis of autism spectrum disorder and ADHD, had regular contact with "various healthcare and other services". She added: "That is something that's going to form part of my investigations. I'll need to investigate the role of those services." The inquest was adjourned to a date yet to be fixed. The Jak Hikin Foundation has been set up in his memory.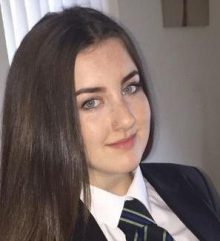 In October 2017, 14-year-old Maisy Lewis was found hanged in a park in Runcorn, Cheshire.  Her inquest in April heard that she was suffering from anxiety, particularly at school. Her father described Maisy as a typical teenager but added that she had been to her GP about anxiety and she had put on weight during that time. A friend told the inquest that Maisy had said she was "bipolar" and that she "heard voices in her head telling her to do things." The coroner delivered a verdict of suicide.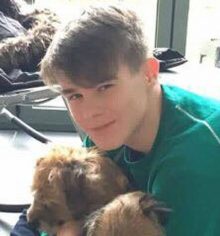 In May 2017, 15-year-old George Hessay was found hanged at home in Goole, Yorkshire. An inquest in August heard that talented schoolboy, who was learning Dutch and had built himself a computer, was being abused on social media. He had also been taking the drug Roaccutane to treat acne, although that had stopped some time before his death. The coroner said that he would write an official report to try and determine "whether taking this drug may have predisposed him to substantial bouts of depression."
In November 2018, 16-year-old Hristo Gergov, originally from Bulgaria, was found hanged in his room at a boarding school in Folkestone, Kent. He had been at the school for two months. At his inquest in February the coroner stated that "he was a troubled young man who had a history of self-harm and depression," although "his mental health history was simply not disclosed to the school." The court heard that "Hristo was suspended from school for a brief period and a support system was put in place, which included visits to a GP and an external counsellor." The coroner concluded that Hristo's death was suicide.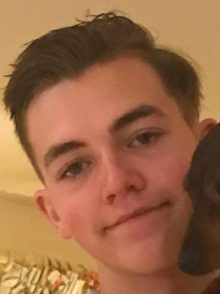 In July 2018, 16-year-old James Wood died when he was struck by a van while lying in the road in the Durham countryside in the early hours of the morning. At his inquest in February, his parents said that he had struggled with his mental health for about two years and despite their best efforts, several agencies had said they could not help. A week after James's death, his parents received a letter from CAMHS offering him an appointment.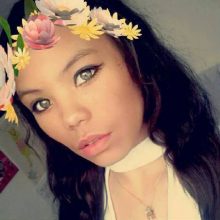 In July 2016, 16-year-old Rebekah Legg-Mead jumped from Waterloo Bridge in London and drowned in the River Thames. Her inquest in February heard that she was being home-schooled at the time as she had been bullied at school. Rebekah was being treated by her GP, who had referred her to CAMHS in July 2015. However, the therapist assigned to Rebekah was leaving the job soon and she was only seen by CAMHS once before her case was closed four months later. The coroner delivered a narrative verdict.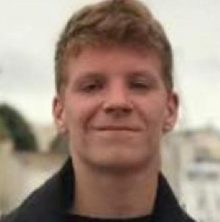 In November 2018, 16-year-old Sam Grant was found hanged at home in Milton Keynes. After his inquest in July, the coroner submitted a Report to Prevent Future Deaths. Her concerns were that Sam was referred to CAMHS by his GP, but he did not meet their threshold of moderate to severe mental health issues. Sam's school had referred him to Compass, a local service for those at risk of using substances, but the GP had not been informed.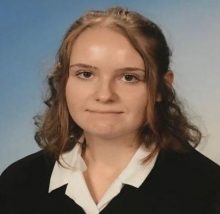 In March last year, 16-year-old schoolgirl Kate Mullins died when she was struck by a train at a station in Bournemouth. CCTV showed that she had lowered herself on to the track as the train approached, but then tried to climb back on to the platform before it struck her. Her inquest in November heard that Kate had been anxious about her GCSE exams. The headteacher told the court that she had met with a member of the school's pastoral care team and a specialist school nurse after concerns were raised about her anxiety. The coroner delivered a verdict of misadventure.
In January last year, 17-year-old labourer Billy McVea was found hanged in the back garden of his home in Uttoxeter, Staffordshire. At his inquest in May, the coroner said that Billy had been diagnosed with "oppositional defiant disorder". He had a history of behavioural difficulties and hyperactivity, and had been in contact with mental health services since 2005. She added: "His behaviour had improved with some medication, but that had been changed in 2014 following a different diagnosis." For "conduct disorders in children and young people", NICE recommends anti-psychotics and antidepressants, while others claim that stimulants such as Ritalin are effective. All of these drugs carry a heightened risk of suicidal ideation when prescribed to children.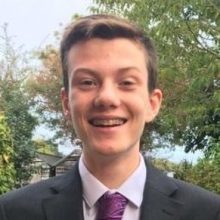 In March last year, 17-year-old student Joel Langford stood in front of a train near his home in Marlow, Buckinghamshire. His inquest in July heard him described as "exceedingly intelligent". He had achieved top grades in his GCSE exams, but began to feel the pressure as he approached A-levels, and worried about his "uncertain future". Joel's mother Susan described her gifted son as "high-functioning autistic", and said that he was a "challenging child". She added: "He had become obsessed about personal hygiene, unable to wear certain clothes if he felt they would get dirty." Before Joel left his house on the morning of his death, he made a video for his family. The coroner recorded a conclusion of suicide, adding: "There is a significant amount of evidence that confirms Joel's intentions."
In January 2018, the body of 17-year-old student Dan Shorrocks was found at the foot of a cliff in South Devon. The coroner told his inquest in July that Dan who battled with suicidal thoughts for most of his life and had a fascination with death. In his early years, Dan had suffered considerable neglect and was significantly troubled before authorities stepped in. The coroner added: "Dan was severely damaged psychologically before he entered the care system." Dan was referred to CAMHS in 2010, and in April 2017 he was treated by a crisis team after having been found on a viaduct.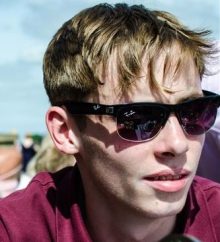 In May last year, 17-year-old student James Ashcroft took his life. His inquest in August heard that James put pressure on himself to do the best in everything he did. In October, he had attended an appointment with his GP to "discuss his low mood." He was referred to CAMHS, but cancelled the appointment as he was feeling better. In March 2019 he sought another appointment, but again decided not to attend. Delivering a verdict of suicide, the coroner said: "James asked for help but then withdrew from it. He set himself very high standards."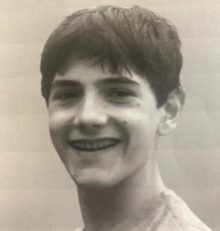 In March last year, 17-year-old Robert Coates was found dead in woodland near his home town of Marlow. He had a number of health issues and health anxiety, and left a message to say that it was for this reason he was planning to take his own life. At his inquest in September, his family said in a statement that the teenager's health issues could have been "successfully treated". The coroner ruled that Robert's death was suicide.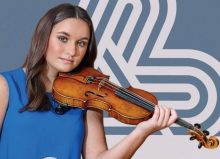 In June last year, 17-year-old music student Ekaterina Tsukanova was found hanged in a bathroom at her home in Kensington, West London. Her inquest in November was told that, about a year before her death, Ekaterina had told a psychologist that she had been self-harming to cope with exam stress. She was treated by a therapist, who said: "When she was low her motivation was affected and became pre-occupied with negative and self doubting thoughts. She said she sometimes thought that she did not want to live anymore but didn't want to kill herself. She described some hopelessness and some helplessness at times. She described low moods, particularly during her mock exams." The coroner concluded: "This was a case of misadventure – she deliberately undertook an act that had unexpected consequences."
During 2019, inquests reported in the media also included those of: Jessica Scatterson (12); Bradley Trevarthen (13); Adam Bramley, Kacey Orchard, Samuel Spears (all 14), Dixon Strachan, Elido Vargas (both 15); Oliver James (16), Amit Bhattacharjee, Damian Szarach, Dillon Edwards, Harvey Vickery, Max Cook and Nadia Sharif (all 17).
Inquests that were opened in 2019 but not reported as having been completed include those of: Tasmia Haque (12), Minnie Eastman (13), Sam Connor, Megan Evans, William Paddy (all 14), Josh Merrells (15), Aaliyah Johnson, Christie Brayley, Daniel King, Henry Vickery, Sean Measom and Tim Jones (all 17).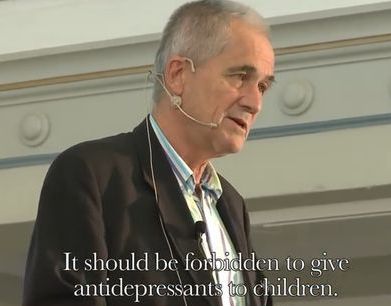 Top image: Train Tracks by Bob Dylan
Related Articles:
The Lost Children (2014, 2015, 2016, 2017 & 2018)
Why we shouldn't give Prozac to children
Were these children given Prozac?
Dana's Human Rights – and ours
Jake, Aged 14 (Part One, Part Two & Part Three)