"The hospitals don't treat the children, they are just holding grounds where they are given endless amounts of medication"
In July 2017, 17-year-old Jacob Bates (top) left a note in his bedroom at his father's house before going to Walton Dam in Chesterfield where, in a wooded area, he was later found hanged.
In June 2018, Jacob's mother, Susan Cheetham, was interviewed by a journalist from the Derbyshire Times. She revealed that Jacob, described as "caring, thoughtful and friendly", was diagnosed with autism at the age of 14, after which he was "put through Hell" and "felt he would never amount to anything."
Susan said: "My son's first hospital admission was in Leicester and his longest admission was in Northampton – always many miles from home. This caused him so much distress. All he wanted was to be at home with his mum. His illness meant he was treated like a criminal. For three months he was placed in a boys' prison by social care. Not for any crime, simply for being a danger to himself.
"Our story is beyond belief and the damage that was done to my child during these admissions was unforgivable. My innocent little autistic boy who was struggling so badly was ripped from his family, institutionalised and had his childhood stolen while he became someone we didn't even know. His illness went from bad to worse to shocking.
"I now have to spend every day living with the guilt of letting professionals make stupid decisions and putting my child through Hell. If I'd known what I knew now I would have left the country with my son and he would still be alive now. My experience is that there is no in-between. You are either given next to no community support to help care for your child with their illness – or you have your child stolen and you become totally unimportant.
"Child and adolescent mental health services (CAMHS) work on a tier system and to reach the higher tiers will only happen once crisis has hit. It's almost like not treating cancer until it hits stage three. It's time education and health worked together to step in with fuller community support packages at early stages to keep our children supported and safe. I totally understand that people of any age can hide mental illness but the signs are often available, yet little to no support is on offer until something terrible happens. Surely early intervention is the way forward to help our children who are suffering?
"Letting the illness become out of control and then shipping our kids miles away from home, placing them in a false environment and starving them of their family and friends when they need them the most is not the answer. Yet it seems it's the only option as no one wants the responsibility of the risk involved so this risk is just given to a hospital instead. The hospitals don't treat the children, they are just holding grounds where they are given endless amounts of medication.
"We don't treat other poorly children this way so why in 2018 is mental illness still treated with so little understanding and respect? My son's care went from full-on restricted admission for years to pretty much no support whatsoever. The fear of going back into hospital or the prison haunted him. He didn't get to take his GCSEs like a normal teenager and felt with no qualifications he would never get a job. He just couldn't cope with the 'normal world' he had been locked away from and felt he would never amount to anything.
"His life was taken in July 2017 at the age of just 17 and now my 'normal world' will never be the same again."
This week, Jacob's inquest was held in Chesterfield. On the first of four days allocated to the hearing, the Derbyshire Times reported that Coroner Peter Nieto said in his introduction: "Jacob had involvement with a number of agencies and there have been a number of quite serious incidents over the years of Jacob harming himself."
Susan told the inquest that her son had spent  time in hospitals, units and homes across the country but, like many people with autism, he struggled with change, which meant each move was difficult and stressful for him.
The inquest heard that, in 2016, Jacob moved to a residential unit in Stoke-on-Trent. However, in November, the unit gave 28 days' notice, stating his self harm and risk was too great for them to deal with.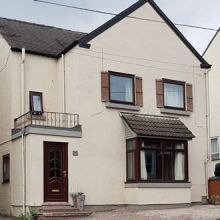 He was then transferred to at Emma House (right) in Chesterfield, which, according to its website: "provides twenty-four hour, safe and progressive support in a nurturing residential setting to young people aged 16 years and above who are in the process of making the transition from dependent to independent living."
There were no further reports in the media until after the completion of the inquest which, on previous days, had heard evidence from Jacob's parents, as well as a number of people involved in his care, including a psychiatrist, psychologist, social worker and care workers.
In his conclusion, Mr Nieto criticised Emma House, which "was not known to have any specialism in mental health or autism. Emma House stated it could meet Jacob's needs, but the agencies did not assess its competency that it could. "Two staff said they were employed with no formal experience or training, both were left in full charge of Jacob. Neither had been given significant training in advance."
Jacob was increasingly allowed out unaccompanied and began to spend time at the home of his father, before deciding he wanted to live there. However, Mr Nieto said that Emma House staff had concerns he would be relatively unsupervised at his father's house.
Mr Nieto continued: "There were clear issues of concern to me relating to Jacob's treatment and support. The lack of assessment and identification of his needs during his school attendance. It seems to me this was a lost opportunity. The long periods of time in out-of-area locations, some in inappropriate settings. The limited involvement by Jacob's home area services, which should have been overseeing his care plan.
"With the Stoke-on-Trent placement, it seems  concerning that a organisation providing bespoke care to young people with high level of needs can give a short period of notice, knowing the difficulties that will ensue."
"With the Emma House placement,  I have not heard any evidence that any diligent checks were made on an unregulated provider, given Jacob's needs. Emma House was clearly not suitable for Jacob. It was clearly an unsafe environment, on the evidence of care staff, for young people with high levels of needs.
"Regarding the placing with his father. Jacob was very strong-willed and determined to spend time there. The agencies had no choice, all they could do was try to support him."
However, Mr Nieto said he could not speculate whether had anything been done differently, the outcome for Jacob would have been different. Recording a verdict of suicide, he said: "I can't find, on the balance of probability, that issues in Jacob's treatment or care caused or contributed to his death."
If Mr Nieto had anything to say about the "endless amounts of medication" given to Jacob at the various locations to which he had been sent, and which quite possibly induced the suicidal ideation which led to his death, then it was not reported in the Derbyshire Times.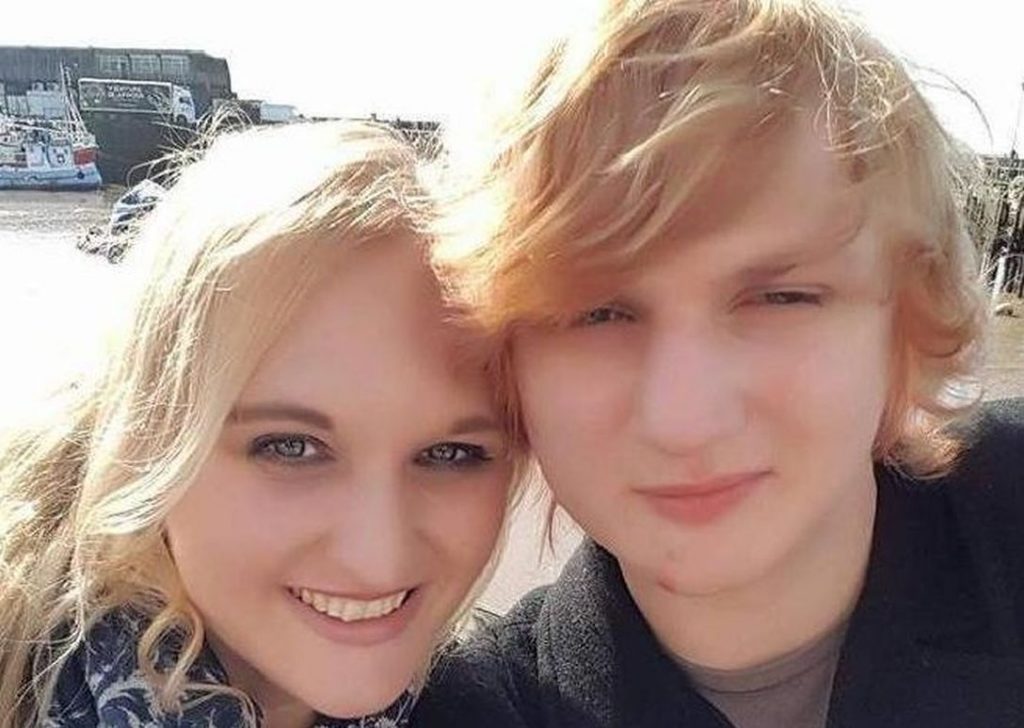 Related Articles:
The Lost Children (2014, 2015, 2016, 2017 & 2018)
Why we shouldn't give Prozac to children
Were these children given Prozac?
Dana's Human Rights – and ours
Jake, Aged 14 (Part One, Part Two & Part Three)