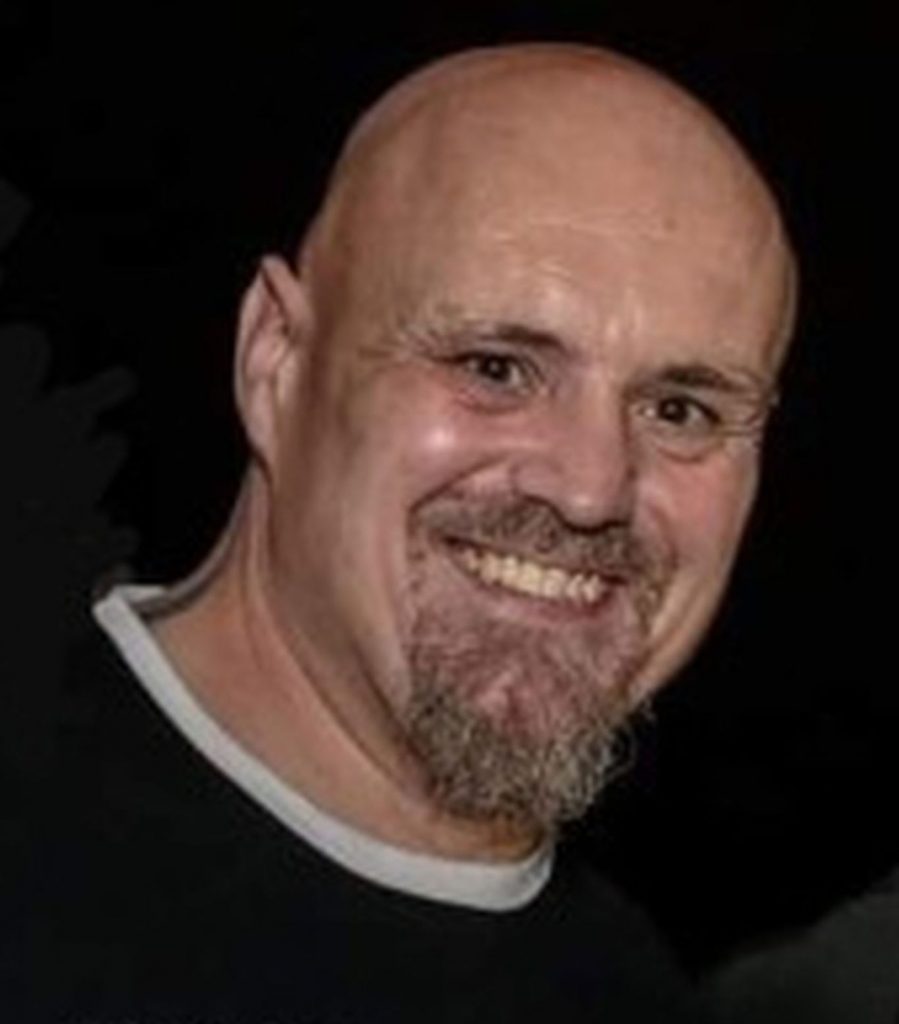 On July 9th this year, 49-year-old doorman Alan Mattocks (top) came across a distressed woman on the wrong side of the railings on a bridge over the A50 in Stoke. He managed to go to her aid, and she was guided to safety.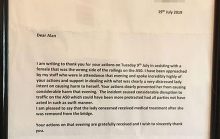 Alan received a letter (left) from Staffordshire Police shortly afterwards, in which he was told that officers who had been at the scene thought "incredibly highly" of his actions.
Less than three weeks later, on July 28th, he took his own life in the back garden of his house. Alan, who was a non-drinker, had been on a family night out before returning home with his wife Dawn and daughter Amy. He then went to sit outside in his garden to have a cup of tea with his dogs.
His body was discovered the following morning by Amy, who began CPR as paramedics were called. Sadly, they were unable to save him as Alan had suffered a self-inflicted cut.
In August, Dawn was interviewed by a local journalist, and said: "My life has been turned upside down. We did not think he suffered from any mental health problems but there was obviously something.
"We had been out the night before. I had no idea anything was troubling him. Everything was fine. We can't believe he would do such a thing. He was a devoted family man and a very popular member of the community. More than 50 of us were going to Morocco for his 50th birthday next year.
She added: "He would do anything for anybody. He just liked to help people. We used to run the children's centre on the estate and the young ones had a lot of respect for him. He was really protective of all his family. That is what the mind-boggling part is. I would not like anybody to have to go through what we are going through."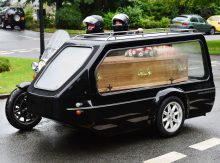 As well as being a popular member of the local community, Alan was also a keen biker. At his funeral, hundreds of people turned out to see Alan's coffin transported in a side-car (right), with dozens of bikers providing a cavalcade.
On October 17th, an inquest heard that Alan's antidepressant medication had been changed five days before his death.
A report submitted by his unnamed GP stated that a decision had been made to stop his current antidepressant Citalopram. His prescription was changed to Mirtazapine, and then the dosage was increased.
The report stated: "He saw one of our colleagues on July 2 2019. He had been on Citalopram for three years and his symptoms had gotten worse in the three months since his father-in-law had died. The decision was made to swap to Mirtazapine…and his Citalopram was reduced.
He was reviewed on July 23 and he said he was sleeping well and had no side effects. They stopped the Citalopram and put up the Mirtazapine. On July 28 he was sadly found dead."
At that point, Alan's family requested that the inquest be adjourned to obtain medical evidence to ascertain whether this change in medication caused him to have suicidal ideation.
When the inquest resumed earlier this week, a GP report confirmed that Alan had not expressed any suicidal ideation during his recent check-ups. He had been prescribed Mirtazapine, as his previous medication (Citalopram) "appeared to no longer be working". The dosage was increased shortly before his death and he was managing to sleep better.
The unnamed GP's report concluded: "On the balance of probabilities, I do not think it caused suicidal ideation."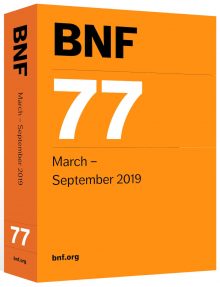 The GP in question evidently decided to conceal the most important evidence which would certainly tipped his balance of probabilities on its head. In just about every GP's surgery in the country, there is a copy of the British National Formulary (left), the official handbook from which doctors prescribe. This contains the paragraph: "The use of antidepressants has been linked with suicidal thoughts and behaviour. Where necessary patients should be monitored for suicidal behaviour, self-harm or hostility, particularly at the beginning of treatment or if the dose is changed." Changing the dose can involve changing the brand or changing the amount prescribed. Alan was therefore at increased risk as, firstly, his brand was changed then, within a week, the dosage was increased. The GP would surely have been aware of this.
Whether Coroner Sarah Murphy was aware that Alan's impulsive and violent death could have happened as a result of antidepressant-induced akathisia, I don't know. But she endorsed the unnamed GP's mendacious report when she said: "Mr Mattocks did have a number of bereavements to deal with and no doubt that did have an effect on him." She concluded that he died as a result of suicide.
Related Articles:
Coroner's Progress 1 (Ian Smith)
Coroner's Progress 2 (William Armstrong)
Coroner's Progress 3 (Geraint Williams)
Coroner's Progress 4 (Robin Balmain)
What the coroners say: Part 1 (2003)
What the coroners say: Part 2 (2004-2005)
What the coroners say: Part 3 (2006-2008)
What the coroners say: Part 4 (2009-2012)
Homicide/Suicide: in Search of a Motive
The Scientist, the Doctor and the Coroner
Citalopram: Ten Years of Denial
The GP, the Coroner & the Ombudsman