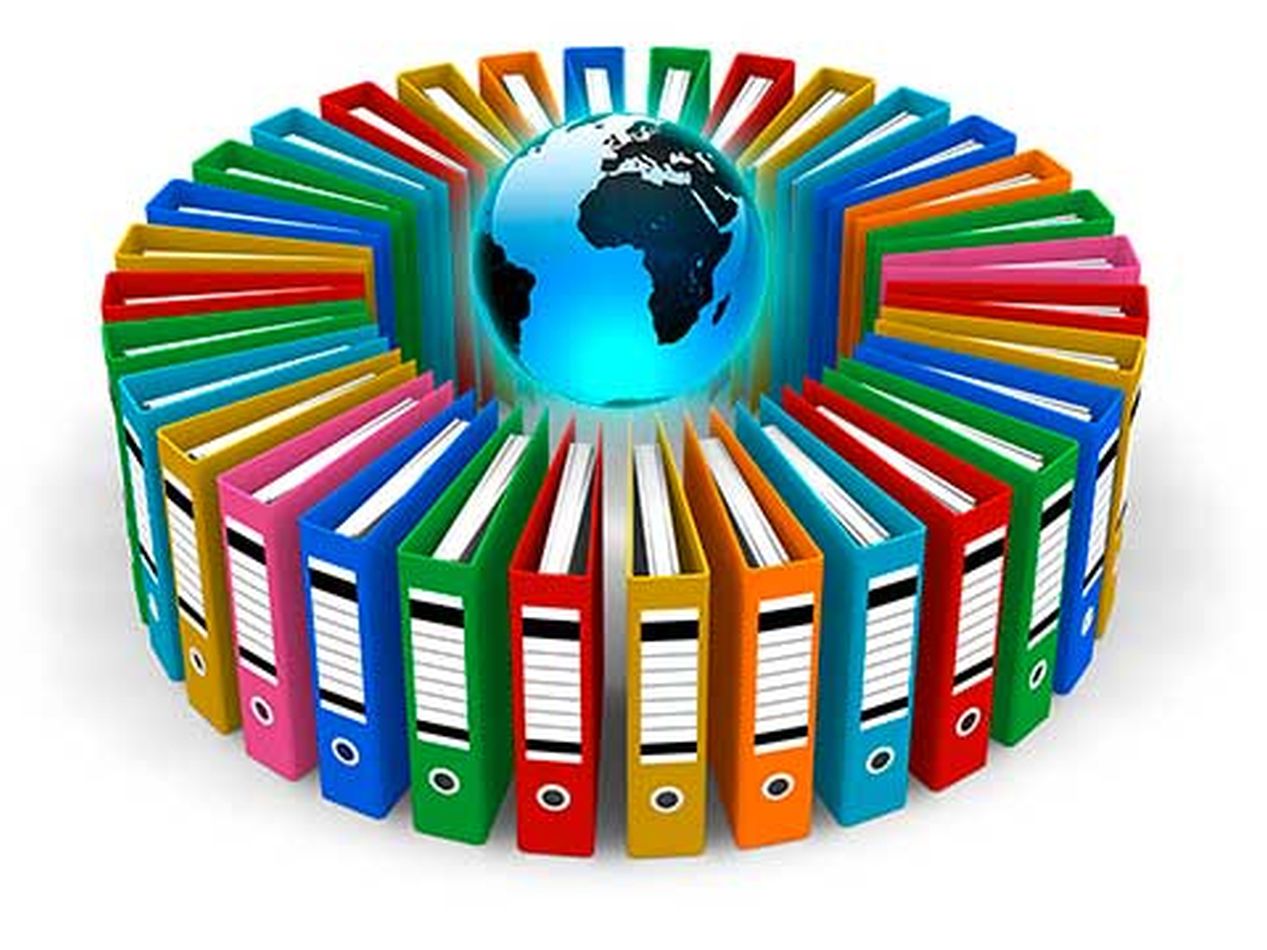 December 26 2016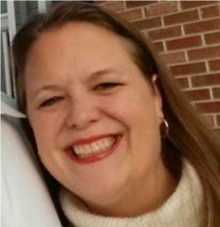 On the morning of November 30th, the bodies of 38-year-old Jennifer Laber (left) and her two sons were found in a minivan, parked in the loading bay behind a sports store in Lone Tree, Colorado.
The previous day, Jennifer had bought a Glock 9mm handgun at a local store  before going to collect her sons from kindergarten class. Jennifer's husband Ryan reported the three missing that night.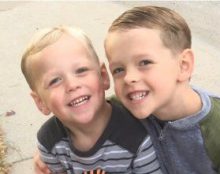 Last week, toxicology reports were released, and the Denver Post revealed that the two boys, 3-year-old Adam and 5-year-old Ethan (right), were both shot in the neck while in their car seats; they had been sedated with oxycodone and oxymorphone, along with the anti-histamine Benadryl which causes drowsiness.
Jennifer, who shot herself in the head, was found to have had therapeutic amounts of two antidepressants in her blood: Bupropion (aka Wellbutrin and Zyban) and Desmethylvenlafaxine (a variant of Effexor / Venlafaxine), as well as Lamotrigine, an anti-convulsant medication used to treat bipolar disorder and seizures.
December 21 2016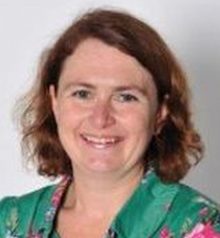 On October 31st 2015, 39-year-old Anne Barnsdale (left) died when she was struck by a train near her home in Godalming, Surrey. Two months earlier, Anne had returned to her job as a BBC World Service manager after having had a baby daughter in July 2014.
After some deterioration in her mental wellbeing, which included intrusive thoughts about the Jedi, Anne went to seek medical help. The court heard that, in the week before her suicide, Anne visited two GPs and was prescribed antidepressants to cope with her anxiety.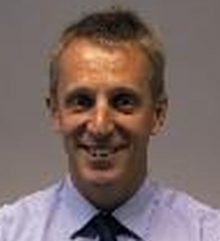 Dr Steven Simons (right) told last week's inquest that she was not suffering from post-natal depression, and "attributed her stress to her busy job at the BBC."
On the day of her death, Anne's husband Jonathan Clarke said they decided to have a lazy day together. While checking on their daughter upstairs, Jonathan heard the door and knew Anne was going for a walk, which he added was not out of the ordinary. He grew concerned when he discovered that she had left without her phone and, an hour later, he contacted the police.
Jonathan, along with Anne's sister Michelle, claimed that the doctors who saw Anne in the week leading up to her death should have done more to save her. Jonathan told the inquest: "We believe that the system failed her as she made three cries for help over her last five days. I will have to live with the fact that I could have done more to save her from killing herself and the doctors will have to live with that on their conscience as well. A baby girl has to go without a mother due to a lack of care, it now seems."
However, delivering a verdict of suicide, Coroner Anna Loxton said: "Given the evidence before me by the GPs, I am satisfied with what they have done under the guidelines given."
I am not sure to which guidelines the coroner is referring, but NICE Guideline CG90 recommends that antidepressants are not prescribed either for stress or anxiety, "because the risk-[of suicidal ideation]–benefit ratio is poor".
December 18 2016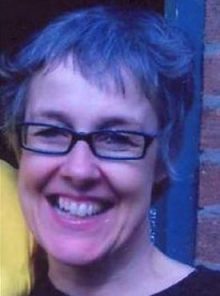 On February 13th this year, in an act which was described as "completely out of character", 50-year-old Margaret MacDermott (left) went missing from her home in Fenham, in Newcastle. The following month, her body was recovered from the River Tyne.
Last week's inquest heard from her GP practice that Margaret had taken tablets for anxiety and depression for about six years and that, two months before her death, she had been given a diagnosis of multiple sclerosis.
Subsequently, she was referred for more counselling sessions, and had her anti-depressants increased.
The report in the online version of the Evening Chronicle states that: "The inquest heard there is medical opinion suggesting such tablets can have a 'paradoxical' effect – increasing risk of suicidal behaviour – but only in under-25s."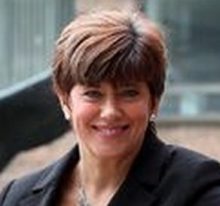 It is disgraceful that this "medical opinion" should be presented as evidence to the court, even though it is palpably untrue. It is also surprising that the statement went apparently unchallenged by Karen Dilks (right), a relatively experienced coroner, for whom this cannot have been the first case where a self-inflicted death may have been induced by antidepressants.
Mrs Dilks chose not to consider the possibility that the increase in dosage could possibly have had anything to do with Margaret's death when she said that her mental health "was exacerbated by her multiple sclerosis which can be a very challenging and difficult disease to face."
The coroner returned a narrative conclusion, saying: "Ms MacDermott died due to her own actions, in that she took herself to the bridge whilst suffering from anxiety and depression."
December 16 2016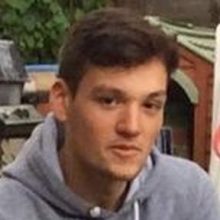 17-year-old Billy Plowman (left) was a gifted musician, who had been studying at the prestigious Academy of Contemporary Music in Guildford, Surrey. However, Billy had left the course because he found it stressful.
Billy did not reveal this to his father, whom he visited every other weekend after the break-up of his parents' marriage.
Yesterday's inquest heard that, on June 19th this year, Billy returned home to Oxted from such a visit, having removed a shotgun without his father being aware. Later that night, Billy left his mother's home and drove in his car to an isolated spot where he shot himself in the head.
The court was told that "Billy had been treated for mental health problems as early as 2013 and had been diagnosed with 'autism spectrum' symptoms." After an overdose 5 months before his death, he was seeing a psychologist from CAMHS.
A toxicology report revealed that Billy had been taking antidepressants.
December 13 2016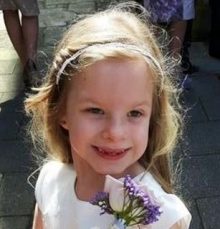 Today's inquest in Newport on the Isle of Wight was told that, on June 1st this year, 6-year-old Keziah (right) was drowned in the bath by her father Darren Flux-Edmonds (44).
Afterwards, she was placed on a bed along with her two terrier dogs, which had also been drowned.
Darren then sent a text to his estranged wife Nikki, who was at work. The long message began with "Congratulations" and ended with: "You have left me with nothing, I'll leave you with only memories."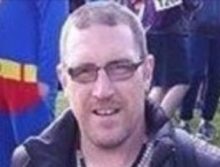 Nikki immediately called the police and made her way to her home in East Cowes. Police officers found Darren (left) hanging from the rafters in the loft and then found Keziah lying in bed with her arms around the dogs. She was rushed to hospital but died later that day.
Darren, who had been staying with his mother, had separated from his wife Nikki earlier in the year as he thought she was having an affair, which she was not.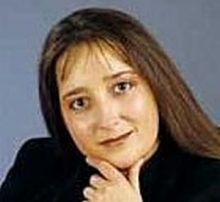 Coroner Caroline Sumeray (right) read from a therapist's report from May 11 which said: "Patient has had nightmares about murdering his wife and daughter. He said this is something he would never actually do. He loved them enormously and had never hurt someone in the past."
The inquest was also told that Darren was taking antidepressant medication.
The coroner concluded that Keziah's death was an unlawful killing and that Darren had killed himself.
December 9 2016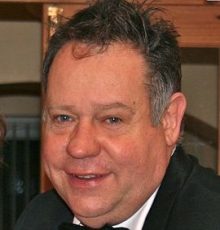 57-year-old Tim Masling (left) worked at GCHQ, the UK's intelligence base in Cheltenham. On June 16th  this year, he was arrested by police and suspended from his job after an allegation that was never proven.
Tim was released after questioning, and tried unsuccessfully to arrange a meeting with his employers.
On June 19th, Tim went to work, but found that his pass wasn't working and was told by a guard that he had been banned from the site.
The next morning, Tim phoned GCHQ, who were "very apologetic", leaving Tim confident that everything would be sorted out. Later, a colleague phoned him to say that she had been told that he had been put on "gardening leave".
Tim then went to see his GP and was signed off sick for eight weeks. He was prescribed antidepressants.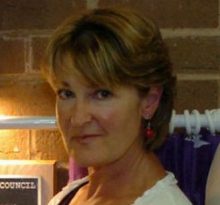 On July 1st, Tim's wife Deborah (right) returned home and found a suicide note on his computer. She phoned her father who lived nearby and he came straight round. He went into the garage and found her husband hanged.
At yesterday's inquest in Gloucester, Tim was described as "a well respected, popular and thoughtful member of the community and a loving husband, father and friend."
Coroner Katy Skerrett recorded a conclusion of suicide.
December 8 2016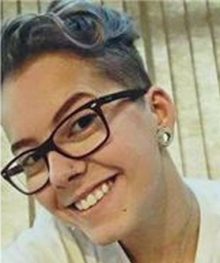 On July 26th this year, 17-year-old Beth Gleave (right) was found hanging from a tree in Moel Famau country park in North Wales.
At Beth's inquest this week, her mother Kathryn told the court that Beth had been referred to the CAMHS in Hawarden, after developing emotional problems when she was 13.
She added: "Twelve months later she felt like she needed help again. Her GP prescribed her antidepressants and she was better for a while but told me she needed to increase her medication.
"She was very upset recently following the break-up of a relationship. I did not think there was a trigger. I just think she was deeply depressed.
"We miss her greatly. She was loved by her family and friends."
A pathologist reported that there was no alcohol in her system but that there was a "great and therapeutic level of antidepressants" and a "high level of MDMA", also known as ecstasy.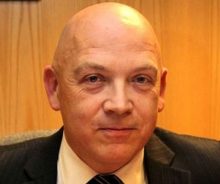 Recording a verdict of suicide, coroner John Gittins (left) told the family: "Some people make good decisions, some people back bad ones, but you were there for her throughout."
As an experienced coroner, Mr Gittins should know that antidepressant-induced akathisia destroys completely the ability to make rational decisions.
December 1 2016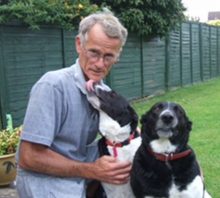 In July of this year, 63-year-old David Kelly (left) went missing from his home in Martock, Somerset. His body was found in the River Parrett three months later.
An inquest in Taunton yesterday heard that, until his retirement, David had spent his entire career working for Westland as a helicopter engineer.
David's GP had been treating him since he was first diagnosed with depression in 1994, and over the years had tried different sorts of medication and treatments to try and help him, with the help of psychiatrists and community mental health teams.
In June this year, David went to his doctor telling him that his "head was not working" and that he planned to drown himself.
The court heard that, in the weeks before his death, he had lost weight and had been depressed and withdrawn, and that "changes to his medication only served to make him more anxious and agitated."
Coroner Tony Williams recorded a verdict of death by drowning, adding that David had intentionally taken his own life.
November 23 2016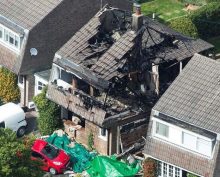 In the early hours of September 20th 2015, fire crews and police officers attended a blazing house (right) in Riddings, Derbyshire, where there had been an explosion. Inside the house, they found the severely burned bodies of 50-year-old Simon Saxton-Cooper and his wife Shelley (45). They had been together for 25 years, and had recently returned from a week-long holiday in Norfolk to celebrate their wedding anniversary.
Further investigations found that Shelley had 18 stab wounds,  and had died before the blaze started. Simon was found with a single stab wound and had died after the fire was started in the bedroom.
Yesterday's inquest heard that, three weeks before the incident, Simon had bought a petrol can and filled it with petrol. It was the ignition of the petrol fumes that caused the explosion.
Shelley's mother told the inquest that Simon and Shelley "loved being around each other," and spent a lot of time walking their dog and visiting garden centres. Simon's father said that they seemed happy and never argued, although Simon had recently "become more reclusive."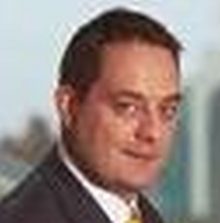 Over the course of the inquest it emerged that Simon had begun to suffer from depression and mood changes, and had been taking antidepressants.
Coroner James Newman (left) delivered verdicts that Shelley was unlawfully killed and that Simon died by suicide. He concluded the inquest by ignoring the medication and saying: "I don't think we are ever going to know what happened."
November 18 2016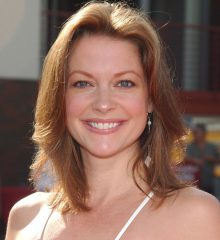 This morning's Daily Mail reported that American film and TV actress Lisa Masters (right) took her life on Tuesday. While on a modelling trip to Peru, 52-year-old Lisa hanged herself with her skirt in her hotel room in Lima.
She appeared in several well-known TV series, including Ugly Betty, Gossip Girl and Nashville, and was also seen in films such as The Stepford Wives and It's Complicated.
Authorities in Lima said that they had found antidepressants and Diazepam in Lisa's hotel room.
Lisa's agent Christopher D. Silveri confirmed her death, saying: "In these darkening days, we hope those who have had the pleasure of knowing her will see how brightly she shined and will find that light within themselves and continue to share it with others – just as she would have."
November 17 2016
Following the inquest of Alex Daniel (see Nov 16) the previous day, Oxfordshire coroner Darren Salter presided over an inquest where a self-inflicted death had been preceded by the prescription of antidepressants.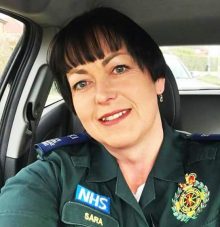 Yesterday's inquest dealt with the death of 48-year-old Sara McDonald (left), who hanged herself in Shotover Park in Headington on July 12.
Sara was an ambulance worker who, as one friend said, "had a really big heart, she would do anything for anybody, sometimes to the detriment of herself."
Another friend said that Sara was worried that she was suffering from post-traumatic stress disorder due to having flashbacks and nightmares.
The court heard that Sara had been in contact with mental health services since 1989 for issues including depression, and had been "treated with a range of antidepressants."
For the second day running, Mr Salter chose to ignore the possible effects of psychiatric medication. Instead, he suggested that this experienced ambulance worker may have been upset by dealing with the recent deaths of two elderly people.
Mr Salter has history when it comes to ignoring any evidence involving antidepressants. Recent occasions include the inquests of Tom Boomer and Jed Allen.
November 16 2016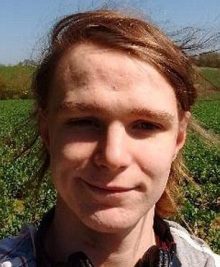 In June this year, 18-year-old Alex Daniel (right) should have retuned to school after the half-term holidays. However, he spent most of the day in his bedroom until, later in the evening, he decided to take the family dog for a walk in the countryside around Deddington, Oxfordshire.
After a while, his parents went to look for him, and found him hanging from a tree.
Alex, who was dyslexic, was studying for A-levels at Chipping Norton School, to where he had transferred two years earlier after disappointing GCSE results at his previous school.
Chipping Norton School was concerned about his low mood. He was prescribed antidepressants, and his attendance at school became increasingly sporadic.
Alex was speaking regularly to mental health support workers, and six months before his death he told them that he had unsuccessfully tried to hang himself. At this point, the support workers told the family to remove potential ligature points.
At yesterday's inquest in Oxford, coroner Darren Salter said: "There were texts or messages in emails which, although they did not say explicitly that he intended to take his own life, they talk about being fed up with life." The coroner was satisfied that Alex intended to take his own life.
November 10 2016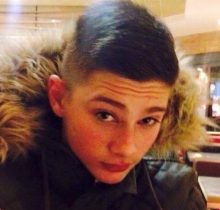 In the early hours of October 20th last year, 16-year-old student Harley Tobias (left) took his mother's car without her knowledge from their home in St Albans, Hertfordshire.
Around 2am, Tobias was driving the Vauxhall Astra at about 70 mph (110 kph) along a nearby residential street when he crashed into the back of a parked camper van.
Harley was rushed to hospital, where he died the following day.
At yesterday's inquest, questions were raised about Harley's mental health care.
Dr Prema Raman, a consultant child psychiatrist, said that in March 2013 Harley had been referred to the Child and Adolescent Mental Health Service (CAMHS), because of ADHD and anxiety problems.
There was no follow-up until Harley was then re-referred by his GP after suffering further problems, including not being able to sleep, in January 2015. In the months before his death, following the re-referral, Dr Raman  prescribed medication "to ease the symptoms of ADHD, and help Harley sleep at night."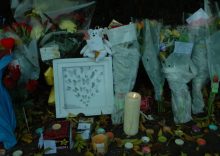 Coroner Geoffrey Sullivan did not appear to consider what effect Harley's medication regime may have had on his state of mind that night, but determined that Harley died of a traumatic brain injury, following a road traffic collision, and recorded the fact that the teenager's organs had been donated to help others.
November 4 2016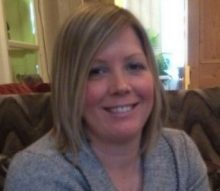 Last September, 36-year-old nursery assistant Lucy Teuton (left) gave birth to her daughter Ayla. On November 12th, just  seven weeks later, she was reported missing from her home in Redruth, Cornwall. Two days later, her body was found in water at the foot of cliffs at nearby Portreath.
Lucy was taking prescribed psychiatric medication when she contacted Cornwall Partnership NHS Foundation Trust, two days before she died, after suffering a psychotic experience when she thought she saw her grandmother in her daughter's eyes.
Yesterday's inquest heard that a member of staff deemed it inappropriate to involve the home treatment team. Instead, the inquest was told, the member of staff increased her medication and arranged to make contact after the weekend. Lucy's body was found on the Saturday
Consultant psychiatrist Darren Mackintosh told the court how Lucy was not considered to be at high risk of another psychotic relapse. He said: "Lucy agreed to the increase in medication and had her family around her and an emergency contact number to call, so the clinical decision was made not to involve the home treatment team."
A community psychiatric nurse revealed how the mental health team was undermanned, and said: "Increased work pressures impacted on our ability to maintain regular contact with clients," and that she had no gaps in her diary to meet Lucy after the preceding psychotic incident.
Lucy's sister said: "Lucy was loving, kind, warm and beautiful and always cared for others before herself. She was in love with her daughter and the most loyal friend you could ever meet."
Coroner Barrie van den Berg recorded an open verdict, saying that there was no evidence that Lucy intended to take her life, and that he could not rule out an accident or psychotic episode.
Lucy's husband Andrew had instructed medical negligence law firm Irwin Mitchell to investigate the care of his wife. Perhaps they should look at the fateful decision to increase Lucy's medication, after a psychotic episode that could well have been caused by the medication itself.
October 18 2016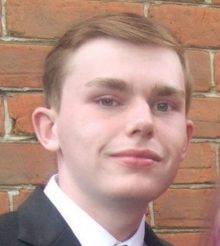 On July 3rd last year, 17-year-old student Jay Cheshire (right) hanged himself from a tree in a park near his home in Southampton. Five months earlier he had been prescribed antidepressants for "a low mood", in total contravention of  NICE Clinical Guideline 28. In May, he was questioned by police over allegations that were, in fact, withdrawn two weeks later.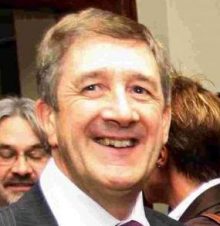 At his inquest, coroner Grahame Short (left) commented that Jay had possibly taken his life because "he found it difficult to cope with the police investigation." It is far more likely that Jay found it difficult to cope with the mind-altering drugs that he should never have been prescribed.
Today, the same coroner presided over the inquest of Jay's mother Karin, who hanged herself at her home on July 18th this year, just over a year after the death of her son.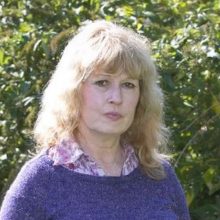 Karin Cheshire (right), who was 55, was so devastated by the death of her son that she kept his room the same and slept in his bed.
In the months following Jay's death, Karen suffered a breakdown. She was given antidepressants and anti-psychotic medication, and was then in and out of care for a while. She fell into debt, and faced having to move out of the family home.
At the time of Karin's death, her family said that "she could not see a future without Jay," and "fell into a deep depression."
Karin's brother Simon said that he last saw his sister looking "vacant" and "zombie-like" four days before the anniversary of Jay's death.
Delivering a verdict of suicide, Mr Short ignored the possible effects of taking simultaneously two mind-altering drugs.
Instead, he pronounced: "There's no doubt whatsoever in my mind that Karin was profoundly affected by the sudden loss of Jay, and the consequences of his death. One of those consequences was her mental health condition, which deteriorated drastically. And I think because of that she started doing strange things, like overspending with money she didn't have. By the time of her own death, she was facing the consequence of having to move away from her family home."
October 14 2016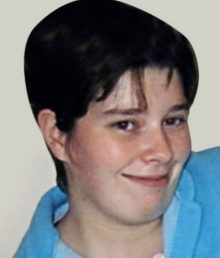 Two days ago, in Belfast, an inquest came to an end after eight days of evidence. The jury found that Frances McKeown (left), a 23-year-old mother of two children, took her life in Hydebank Prison on May 4th2011.
Factors that were said to have contributed to her death included: "use of an unprescribed antidepressant drug, Trazodone, in combination with two prescribed drugs, the antidepressant Fluoxetine and the anti-psychotic Risperidone." This was called a "disastrous" combination.
Frances had been sent to prison in October 2010 following a charge of hijacking a taxi. She was taking "various medications, including Risperidone" before she went into Hydebank.
In November, Frances was referred to a prison psychiatrist, but she didn't see one until the following April, just weeks before her death.
On February 14th, a medication spot check was carried out and Frances was found not to have any of her prescribed medication in her possession. As a result, the prison doctor stopped her medication, pending a mental health assessment. Frances was not seen by a mental health nurse until March 4th 2011 and was not put back on her medication until the following day. She was, therefore, without anti-psychotic and antidepressant medication for 19 days. This was described as "not appropriate" by a consultant forensic psychiatrist.
After the inquest, Frances's parents said: "Frances was a victim of suicide. She was not a perfect person, but she was our daughter, and she was a very precious, very vulnerable young woman. She struggled with her mental health difficulties, as we her family struggled for support and good mental health care for our daughter."
October 11 2016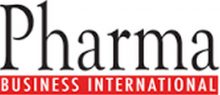 According to a report in today's edition of Pharma Business International, the first ever review of clinical trials of antidepressants given to healthy adults with no signs of a mental disorder has established that antidepressants double the harms related to suicide and violence.
The analysis, published by the Journal of the Royal Society of Medicine, was undertaken because the harms of antidepressants, including the risk of suicide, are often explained away as if they are disease symptoms or only a problem in children.
Researchers from the Nordic Cochrane Centre and the University of Copenhagen believe that their review actually underestimates the harms of antidepressants, since they were given access to data for only 11 of the 13 trials, rather than being able to analyse the full data held by the drug companies.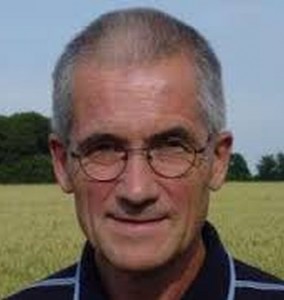 Lead author Professor Peter Gøtzsche (left) of the Nordic Cochrane Centre, said: "While it is now generally accepted that antidepressants increase the risk of suicide and violence in children and adolescents, most people believe that these drugs are not dangerous for adults. This is a potentially lethal misconception."
He added: "The reporting of harms in drug trials is generally poor. Our review established that the trials did not report much about their methodology and that the reporting of adverse events was generally inadequate.
"It is well documented that drug companies under-report seriously the harms of antidepressants related to suicide and violence, either by simply omitting them from reports, by calling them something else or by committing scientific misconduct."
October 2 2016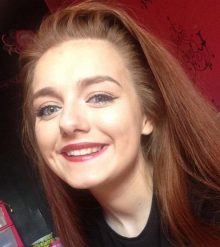 In July this year, 16-year-old Britney Mazzoncini (right) took her life at her home in Glasgow.
Today, in the Daily Record, Britney's mother Annette told how her daughter took an overdose of "anti-anxiety medication" after being bullied at school and on social media.
Annette said: "She had gone to bed happy. We had no clue she was feeling depressed, far less suicidal."
Because Britney was 16, her doctor didn't need to tell her family about the pills.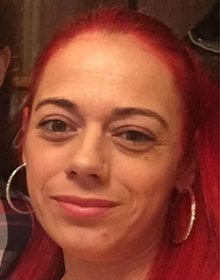 Annette (left) added: "Because of her age we just weren't privy to it. We are hugely distressed she was given them. She died just 16 days after being given the prescription.
"I have to be strong for my two other children. A mother has no choice, she has to go on no matter how hard it is. I only ask that bullying is taken seriously before some other parent loses a dearly loved child."
September 27 2016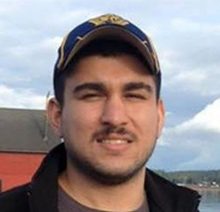 Last Friday, 20-year-old Arcan Cetin (right) parked his car by a shopping mall in Burlington, WA. He walked into Macy's department store and, within the space of a minute, he shot dead one man, three women and a 16-year-old girl.
Arcan then placed the rifle that he used on top of the cosmetics counter, left the store, got into his car and drove off. He was described as "zombie-like" when police stopped him later while he was driving his car about a block from his home, and took him into custody.
Yesterday, Arcan's stepfather David Marshall told reporters: "Arcan has had mental health issues that we have been trying to work on him with."
Last year, Arcan was charged with assaulting his stepfather after he was caught smoking marijuana inside the house. Court records showed that Arcan had been diagnosed with anxiety and depression, for which he had taken "unspecified medications".
September 27 2016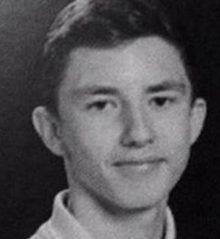 Yesterday, Brighton & Hove Local Safeguarding Children Board published a Serious Case Review following the death of 17-year-old Kyle Birchall (left).
An inquest last November revealed that Kyle had been living with a foster family in Brighton but, on November 27th the previous year, he re-located to Bedfordshire to be with his biological father. Prior to this, Kyle had been receiving death threats on Facebook.
Kyle's father agreed to help look after his son, but Kyle ended up staying with a neighbour because there was no room for him at his father's house. Having worked with his father on his first day in Bedfordshire, he was due to do the same again three days later, but was found hanged from a stairwell after deciding not to work on December 1st.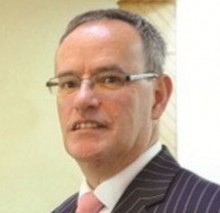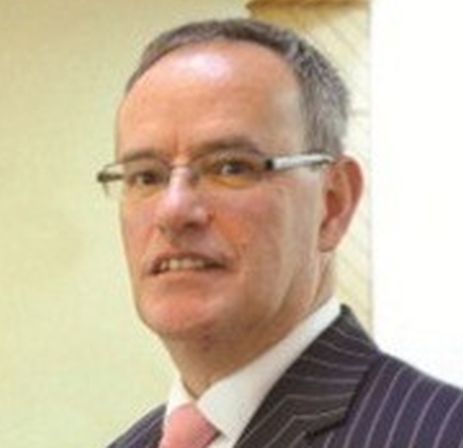 Coroner Tom Osborne (right) delivered an open verdict, and criticised the LSCB. He said that there had been "a complete lack of preparation" ahead of Kyle's move to be near his father. Kyle's father added that it appeared that his son had dictated to social services where he should live, rather than the authorities telling him what was best for him.
The SCR revealed that, in the month before he left for Bedfordshire, Kyle "approached his GP asking for anti-depressant medication for anxiety and depression."
September 13 2016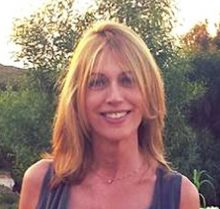 Helen Nicoll (left), described as a "millionaire dentist", hanged herself at her home in Cambridgeshire in June last year at the age of 53.
Four months earlier, Helen had become anxious when a patient of 20 years began trying to sue her. She began seeing a psychologist and was prescribed Diazepam and Citalopram.
Yesterday's inquest heard that her behaviour became "increasingly erratic", and she began to drink heavily.
Helen's husband Stephen (right) told the inquest that, on the night of her death, Helen had been drinking wine and instigated a violent argument with him. She accused him of talking about her to one of their two daughters. She threw his golf clubs over a fence, and attacked him physically.
Stephen said that the assaults continued throughout the night as he drifted in and out of sleep. At some point in the early hours of the morning she came in and turned some classical music on the radio. When he woke up and went downstairs at around 6 o'clock, he found his wife hanging in the hallway.
Toxicology reports revealed that Helen was 1½ times the drink-drive limit and had therapeutic levels of "prescription medication".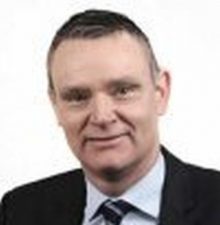 Coroner Simon Milburn (left) delivered a narrative verdict, recording that Helen "died as a result of a self inflicted act, that is the tying of the ligature, but the evidence of her intent why she did that remains unclear." He did not mention the heightened risk of suicide that occurs when an SSRI is prescribed alongside a benzodiazepine, nor that the risk is increased even further when alcohol is added to the mix.
September 12 2016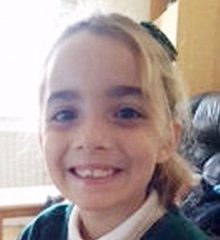 In 2013, Lyndsey Shipstone and her 7-year-old daughter Mary (right) moved to a house in Northiam, a village in East Sussex. They believed that the address was not known to Lyndsey's estranged husband Yasser Alromisse (46), who was barred from seeing his daughter.
However, a Serious Case Review (SCR) which was published today revealed that Yasser was accidentally sent their address by Lyndsey's divorce lawyers.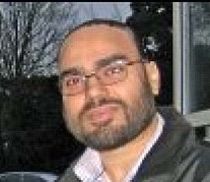 An inquest, held last year, heard that on September 11th 2014, Yasser (left) hid in a car outside the house. When Mary returned home from school with her mother, Yasser shot her and drove off. Mary was taken to hospital, but later died of her injuries. A police search for Yasser ended when he was found dead in the back of the car. He had shot himself in the head.
The SCR mentioned that Yasser had been "prescribed medication for anxiety and depression."
September 9 2016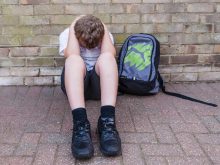 A recently-published study has shown that there has been a massive increase in prescribing of antidepressants to children over the last decade.
Yesterday's Independentreported that a study of almost 360,000 patients in Wales, aged from 6 to 18, found that there had been a 28% rise in antidepressants given out by GPs. While the number of prescriptions per child, per year went up, the number of diagnoses of depression fell, raising fears of the "medicalisation" of unhappiness and the ordinary emotional turmoil experienced by teenagers.
The increase in prescribing was most pronounced among older teenagers. Girls were 3 times more likely than boys to be given antidepressants, and children from the most deprived areas were twice as likely as those in the least deprived areas to be given antidepressants.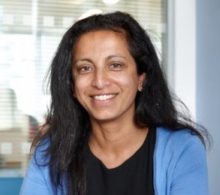 Dr Ann John (left), who led the research at Swansea University Medical School, said: "The main issue is whether they being prescribed with enough cause…There's lots of debate about 'are we medicalising unhappiness?'. Some of these feelings are part of the normal human experience – things that are just part of growing up."
One problem thrown up by the research was that doctors were still prescribing Citalopram to treat depression in young people, despite official guidance not to do this. "Citalopram has a known toxicity in overdose and there were warnings given about it in 2011," said Dr John.
August 29 2016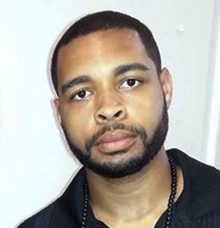 In Dallas, Texas, on July 7th this year, a peaceful march was held to protest against recent killings involving police officers.
At the conclusion of the march, 25-year-old ex-soldier Micah Johnson (right) took up a sniper's position and shot dead five police officers with an assault rifle. Some hours later, authorities used a bomb-carrying robot to kill him.
According to documents obtained last week by the Associated Press under the Freedom of Information Act, Micah had sought treatment for anxiety, depression and hallucinations, telling doctors that he experienced nightmares after witnessing fellow soldiers in Afghanistan getting blown in half. He also said he heard voices and mortars exploding. He told his care provider: "I try to block those out, but it is kinda hard to forget."
After a series of appointments, doctors decided in August 2014 that Micah was "not felt to be psychotic by presentation or by observation," and was "not acutely at risk for harm to self or others." He was prescribed antidepressants, as well as a muscle relaxant and anti-anxiety and sleep medication.
A month later. Micah saw a psychiatrist who noted that his mood was "better."
Following the tragedy, Micah's mother said in an interview that he "began to behave like a hermit" after his discharge from the army.
Micah's father said: "I don't know what to say to anybody to make anything better. I didn't see it coming. I love my son with all my heart. I hate what he did."
August 27 2016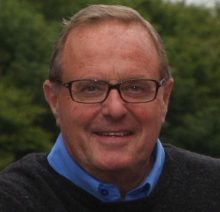 At the time of his death, 69-year-old Anthony Fortescue (left) was High Sheriff of Cornwall.
The Office of High Sheriff is an independent, non-political Royal appointment for a single year. Its origins go back more than 1000 years, when the 'Shire Reeve' was responsible to the king for the maintenance of law and order within the shire, or county, and for the collection and return of taxes due to the Crown. Whilst the duties of the role have evolved over time, supporting the Crown and the judiciary remain central elements of the role today.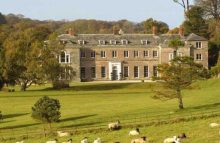 Anthony lived with his wife at Boconnoc House (right), a 200-year-old house set in a 7500-acre estate. On November 9thlast year, Anthony's body was found in a utility room by a carer. He had shot himself in the face with a shotgun.
A psychiatrist's report, read at this week's inquest in Truro, stated that Anthony suffered from bouts of depression. He had experienced feelings of worthlessness in the preceding months, as well as a loss of motivation and loss of interest in activity.
Anthony had previously been admitted to the Priory hospital in London., and he was taking antidepressants and anti-psychotic medication.
Coroner Barrie van den Berg recorded an open verdict, citing a lack of evidence for a verdict of suicide.
Ignoring the fact that Anthony was taking a combination of psychiatric drugs which are known to exacerbate the risk of suicide, the coroner said: "There's nothing I have heard in the evidence which indicates any suicidal ideation at all. I cannot exclude the possibility of some sort of accident from some sort of thing that went wrong."
August 19 2016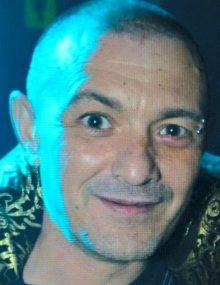 46-year-old David Rylands (left), known locally as "Tommy", spent the afternoon of February 3rdchatting and watching television with a group of friends at a house in Hull.
At about 8 pm, Tommy left the house with one of those friends, 48-year-old Darren Gordon. As they were walking across a footbridge, they were joined by a woman called Sara who knew them.
At yesterday's inquest, Sara said: "We had got to the fifth step from the top of the footbridge and Darren grabbed Tommy from behind and dragged him down the stairs…I saw Darren stab Tommy. He grabbed a knife out of his top and started stabbing him. I screamed for my partner, I didn't know what to do. I didn't want to leave Tommy. It was completely unprovoked, I will never forget what happened."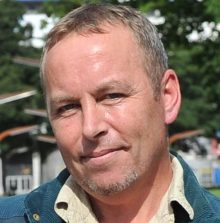 After stabbing his friend sixteen times, Darren (right) fled the scene. The following morning he was found by a dog walker, hanged from a tree near the Humber Bridge.
Friends who had been at the house said that there had been no dispute or arguments between the pair earlier that day, but that Darren was very quiet and hardly spoke to anyone.
One of the men told the inquest that Darren was trying to get a job on the fishing boats. He went on to say that Darren had been on antidepressants which he said were making him mad and suicidal.
Coroner Paul Marks returned a conclusion of unlawful killing, telling Tommy's family: "I cannot begin to think what anguish you as a family have gone through in this terribly sad case. The motives behind this attack will never be known. The person who perpetrated this terrible deed is already dead."
August 9 2016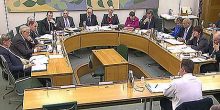 In the UK Parliament, the Health Committee has decided to undertake an inquiry into the action which is necessary to improve suicide prevention in England. The Committee is seeking to examine what further action should be taken to prevent suicide, and is inviting members of the public to send submissions on the following points:
The factors influencing the increase in suicide rates, with a focus on particularly at-risk groups
The social and economic costs of suicide and attempted suicide
The measures necessary to tackle increasing suicide rates, and the barriers to doing so – in particular the Committee will consider the role of:

Local authorities and partner organisations, including police, transport police, the rail industry, fire services, schools, youth services, and drug and alcohol services
Mental health services and other parts of secondary care, including A&E and psychiatric liaison services
Primary care services

Referrals from non-statutory services – local support groups, faith groups, carers, friends and family
Examples of best practice, including those from other countries
Media reporting of suicide, the effectiveness of guidelines for the reporting of suicide, and the role of social media and suicidal content online
The value of data collection for suicide prevention, and the action necessary to improve the collection of data on suicide.
Those making submissions to the Committee are welcome to address any or all of the above points. The Committee would also welcome any other comments on or information about suicide and suicide prevention work which stakeholders may wish to bring to its attention.
Submissions should not exceed 3000 words, and should reach the Committee by Friday September 9th.
August 9 2016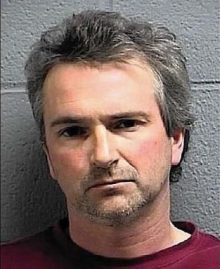 Today's Washington Post reported that 44-year-old Keith Sluder (right) from Maryland was found not criminally responsible for injuring his wife by shooting her in the neck because he was found to be suffering from "involuntary intoxication" caused by Chantix, the trade name for the anti-smoking drugVarenicline.
In November 2014, according to the Carroll County Times, Keith awoke his wife and told her they had to go to his mother's house. When she followed him up the stairs, he shot her once and tried to shoot her again, but the gun malfunctioned. When a sheriff's deputy arrived and pointed his gun at Sluder, police said he tried to grab the deputy's gun. The deputy did not shoot him.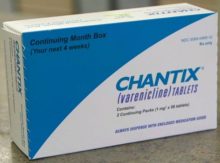 Keith's lawyer argued that Chantix caused him to have a "chemical imbalance." This was not contested by the prosecution, indicating that their mental health expert examined Keith and came to the same conclusion. The judge decided that Keith should be released from custody.
A spokesman for Pfizer, who manufacture the drug, stated: "There is no reliable scientific evidence that Chantix causes serious neuropsychiatric events." However, it was reported in 2014 that more than 2000 people had joined in lawsuits against Pfizer for various psychiatric problems, including suicide and suicidal thoughts. Pfizer settled most of them for an estimated total of at least $299 million.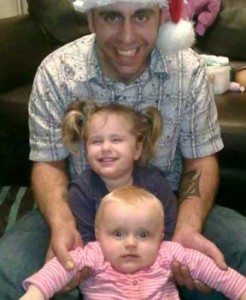 Chantix is marketed in the UK as Champix. In 2010, 33-year-old Andrew Case (right), from Hampshire, fatally stabbed his wife, smothered their 2 daughters, then hanged himself, after having been taking Champix for four weeks.
In the past decade, Champix has also been linked to the self-inflicted deaths of Omer Jama(39), Andrew Freeman (26), Lilian Owens (44) and Howard Venables (55).
August 1 2016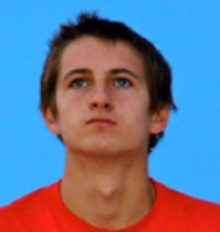 In Massachusetts on July 13th2014, 18-year-old Conrad Roy (left) took his life by deliberately ingesting carbon monoxide while in his truck. After his death, police came across long text conversations which had taken place intermittently over the last few weeks of Conrad's life.  The dialogue was with his girlfriend Michelle Carter, who was 17 at the time.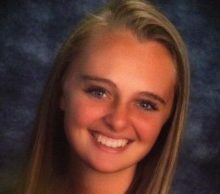 At one point, Michelle (right) tells Conrad that his parents "will understand and accept" his suicide and "will be sad for a while but they will get over it and move on." Another message, allegedly sent in the days leading up to his death, read: "You have to just do it. . . . Tonight is the night. It's now or never."
Michelle was arrested and charged with involuntary manslaughter.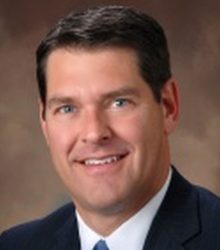 At a pre-trial hearing last Friday it emerged that both Conrad and Michelle had been prescribed Celexa (aka Citalopram). Michelle's attorney, Joseph Cataldo (right), filed a motion requesting documentary evidence about the drug, noting that the antidepressants may increase the risk of suicidal thinking, especially in adolescents and young adults.
"The defense needs to have these studies reviewed by its expert as to how this drug may have played into the defendant's thinking and conduct during the calendar year of 2014 and how it might affect her thought process and behavior," Mr Cataldo wrote in another motion asking for funds for a forensic pharmacology and toxicology expert.
Michelle's trial is expected to take place later this year.
July 29 2016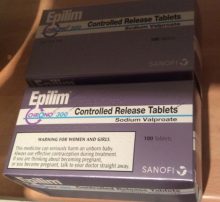 Congratulations to the FACS (Foetal Anti Convulsant Syndrome) Association, who, after years of campaigning, have persuaded the authorities that medication for epilepsy should carry a clear warning on the outside of each box. The warning on packets of Epilim (right) reads:
WARNING FOR WOMEN AND GIRLS – This medicine can seriously harm an unborn baby. Always use effective contraception during treatment. If you are thinking about becoming pregnant, or if you become pregnant, talk to your doctor straight away.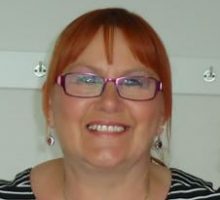 Prominent members of the campaign include Emma Murphy, as well as Janet Williams (left) who hopes that the warnings will help protect "many thousands" of mothers and their unborn children today and in the future.
Janet added that their battle is far from over, explaining that toolkits for GPs that give more detailed warnings have still not been properly rolled out. She said  that while the delays in publishing the warnings were put down to fears that they could discourage women from protecting themselves, she suspects that the prospect of losing profits was the real reason.
July 26 2016
An alarming report in today's Daily Record stated that, in Scotland, 1123 children under the age of 14 were prescribed antidepressants last year.
Altogether, 23,974 people under 21 were given antidepressants, an increase of more than 10,000 since 2009, and more than 3000 in the last year alone.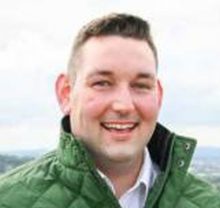 Scottish Conservative mental health spokesman, Miles Briggs MSP (right), said: "I am especially alarmed at the rise in the number of children taking antidepressants. We have always said that there is a role for medication in treating mild-to-moderate depression. But we want to see a new focus on the provision of social prescribing and swift access to talking therapies, with anti-depressant medication as a last resort."
As a spokesman for mental health, Mr Briggs should really be more familiar with NICE CG90, which does not recommend antidepressants for mild-to-moderate depression, even for adults, "because the risk–benefit ratio is poor". "Risk" being the risk of adverse reactions, including suicide.
And, where children are concerned, the conditions laid down in NICE CG28 are so stringent that, if they were adhered to by prescribers, hardly any young people would be prescribed antidepressants.
Mr Briggs also demanded that the SNP Government ensure the NHS "have the systems in place to support our young people to come off antidepressants and not just park them on pills as a long-term solution".
The response from an unnamed, self-congratulatory Scottish Government spokesman was even more appalling. He said: "We are keen that people receive the treatment they need for mental health problems including where this means receiving medication – just as someone would receive medication for a physical illness.
"We have seen more people being prescribed antidepressants as a result of better identification of those requiring treatment, better diagnosis and a reduction in the stigma attached to mental health. In addition, waiting times have decreased significantly despite a rise in the number of people seeking help."
The Scottish Government is due to publish a new mental health strategy later this year. The country is certainly in need of one, before more of its children suffer permanent harm through the reckless mis-prescribing of antidepressants.
July 22 2016
66-year-old Michael Geldard had been a successful and popular teacher. He taught computing studies at The Blue School in Wells, Somerset, where on the Rate my Teachers website, one of his ex-pupils wrote: "Possibly one of the best teachers I ever had at The Blue School."
After his retirement, Michael remained very active, taking part in endurance challenges, until he damaged his knee in an accident on his mountain bike.
For the resultant pain, Michael's GP prescribed Tramadol, and also Amitriptyline, which is a tricyclic antidepressant, a drug that often induces depression when prescribed off-label for pain relief.
At his inquest yesterday, Michael's ex-wife, Helena Smith, gave a statement to the coroner saying that Michael had asked repeatedly for help from the doctors and she felt they had failed to prevent his death. She said that she was concerned about the over-prescription of pain relief, as he had been prescribed three lots of Amitriptyline, which he had asked not to be prescribed any more.
Eventually, after frequent visits to the Wells City Practice, Michael's prescription was changed to a large dosage of codeine.
On January 8th, Michael told his doctor that he was having problems reducing his intake of codeine, and was frustrated and anxious. His doctor prescribed Citalopram to help with his symptoms, as well as Diazepam as a short term solution. He returned the following day and told them he had some suicidal thoughts – even telling the doctor about his 'suicide' plan.
Michael hanged himself in his garage on January 19th.
Helena told the inquest that Michael had reported his suicidal feelings to the doctor and asked if he could stop taking Citalopram. She asked the coroner, Tony Williams, if it was possible that he had taken his life while in a drug-induced psychotic state.
Instead of giving an affirmative response, the coroner recorded a narrative verdict, saying that Michael had intentionally taken his own life at a time when he was seeking to reduce his use of codeine, and had been prescribed Citalopram eleven days prior to his death.
July 21 2016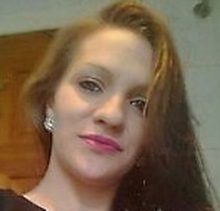 Emma Thomas (right) grew up in Blackpool, where she had two children. When her relationship with the children's father broke down, she moved to Rochdale, in Greater Manchester, with her children.
A year later she met her boyfriend Lee. They had a son, who was born with a serious liver condition and has spent much of his life in hospital.
Emma had to devote so much time looking after her baby son that, last November, social services put the two older children, by now aged five and nine, in the temporary care of her ex-boyfriend in Blackpool.
Some weeks later, Emma was told that her ex-boyfriend would be given permanent custody of the children and, "to help her cope", she was prescribed antidepressants.
As Emma's problems mounted, she reportedly told social service staff: "I feel like jumping from a bridge."
In March this year, by which time her young son was one-year-old and she was 28, Lee found her hanged in the back garden of her home.
At her inquest earlier this week, coroner Matthew Cox delivered a verdict of suicide, saying that it was clear that troubles with all three of her children had impacted upon her.
After the hearing, Emma's sister Donna said: "We all loved her. She was a great mum to her three kids. We all miss her."
July 7 2016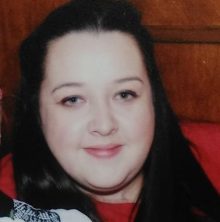 In February 2015, 23-year-old Laura Mottram (left) was found hanged in a shower room at the Broadoak Unit at Broadgreen Hospital in Liverpool.
Before she went into hospital, Laura spent a lot of her time doing volunteer work for a Dog's Trust organisation.
At her inquest this week, Mersey Care NHS Trust accepted that the ward which housed Laura was in a "chaotic and dysfunctional" state at the time of her death.
Three days before she died, Laura was found with a ligature around her neck, saying she "wanted to die and be with her friend". This meant that she was placed on high-level observations inside Broadoak, until the day before the tragedy.
On the day she died, Laura had to be soothed after an episode of head banging. Staff said she was put to bed and "appeared calmer."
The jury was told that Laura, who had been diagnosed with a personality disorder, should have been closely monitored. She should also have had access to psychological therapy that was not available on the ward.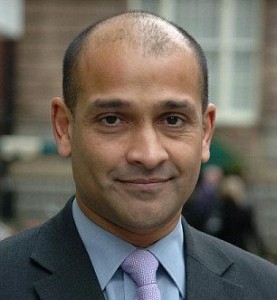 Laura had been prescribed Tramadol and paracetamol, to treat lower back pain. She had also been prescribed the antidepressant Citalopram, although it appears that coroner Andre Rebello (right) did not make the jury aware of the possibility that an adverse reaction to the drug may well have been contributed to Laura's state of mind before her death.
The jury returned a narrative verdict, concluding that "her intentions were unclear."
After the inquest, Laura's father Joe paid tribute to his "wonderful, kind, happy, generous" daughter. He continued: "Laura was a vulnerable young woman in crisis and it is difficult for us to understand why she was not better protected."
June 30 2016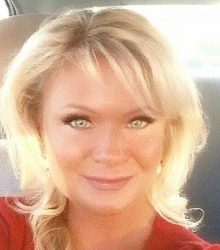 Last Friday, 42-year-old Christy Sheats (left) shot dead her two daughters at the family home in Fulshear, Texas. When police officers arrived, Christy refused to put down her gun and was shot dead by an officer.
Christy and  her husband Jason Sheats had recently reunited after being separated, and the shooting took place on Jason's birthday. 17-year-old Madison died at the scene, while her elder sister Taylor (22) died later in hospital. Jason was uninjured.
Christy was a business manager at a laser tattoo removal clinic. After the incident, one of the neighbours said: "'The mother was nice. You wouldn't expect if they told you this is what was going to happen. They never showed any kind of thing that was wrong with them whatsoever."
In a report on today's CBS News, Sheriff Troy E. Nehls said at a press conference that Christy had "ample time and opportunity" to kill her husband "but she chose not to."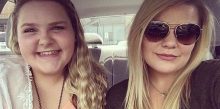 He continued: "Mr. Sheats stated Christy knew how much he loved Taylor (far right) and Madison (near right) and how much they loved him. Mr. Sheats will have to live the rest of his life with this horrible memory…She accomplished what she set out to do, which was to make him suffer."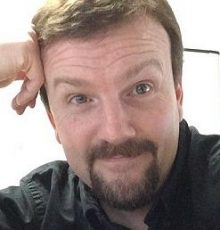 Sheriff Nehls said that Jason (left) had told police that his wife of more than 20 years was suffering from depression. Christy had begun a "downward spiral" after the 2012 death of her beloved grandfather, from whom she received the gun. Her mother died two months later, worsening her condition. She was taking numerous prescription medications and seeing a therapist, and had been admitted to a private mental health facility three times in recent years.
In another report, one of Taylor's friends said that Taylor "was very on edge about her mom having a gun with a mental illness," and that Christy was in the process of switching medications.
June 17 2016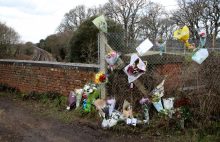 Sixth-form student Joseph Barber (17) was noted for his outstanding talent as a designer and computer programmer. In February, he died when he was hit by a train just after midnight near Hinton Admiral in the New Forest.
At his inquest this week, Joseph's mother said that his girlfriend wanted to take a break from their relationship because she thought Joe's cannabis use was becoming a problem.
The court also heard from psychiatrist Dr Adrian Marsden, who said that Joseph was depressed and had suicidal thoughts. His statement that Joseph was "receiving psychiatric treatment" can, in all probability, be taken to mean that he had been prescribed antidepressants.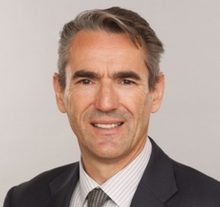 Coroner Simon Burge (left) recorded a conclusion of death by suicide, adding: "Despite what Joe may have thought, the world is not a better place without him. I can think of no-one who is personally responsible for Joe's death. This was his decision and his alone."
Perhaps the coroner, a lawyer specialising in divorces, is unaware of akathisia, a condition that often precedes a drug-induced, self-inflicted death such as Joseph's, and which removes completely the ability to make any sort of decision.
June 13 2016
Last week, the United Nations Committee on the Rights of the Child (UNCRC) published their investigation into children's rights in the UK. The Guardian reported on it, under the headline "Poorer children disproportionately affected by austerity measures".
Sections 59-62 of the report dealt with mental health. Here, the committee voiced their concerns over the treatment of ADHD: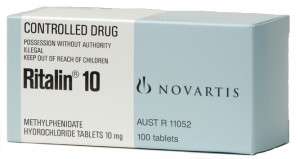 They reported that "The actual number of children that are given methylphenidate or other psychotropic drugs is not available", and that: "There is reportedly a significant increase in the prescription of psycho-stimulants and psychotropic drugs to children with behavioural problems, including for children under 6 years of age, despite growing evidence of the harmful effects of these drugs."
One of their recommendations was to: "Ensure that prescription of drugs is used as a measure of last resort and only after an individualized assessment of the best interests of that child, and that children and their parents are properly informed about the possible side effects of this medical treatment and about non-medical alternatives."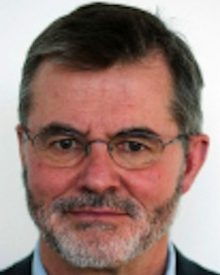 It is clear that drugs like Ritalin are being vastly over-prescribed in the UK as a means of behaviour modification. Not only are they ineffective, but they have been shown to lead to conditions like bipolar disorder via what Robert Whitaker (left) called "The ADHD to Bipolar Pathway".
Earlier this year, the World Health Organisation (WHO) raised concerns about the rising level of antidepressants prescribed to children in the UK and other countries.
June 11 2016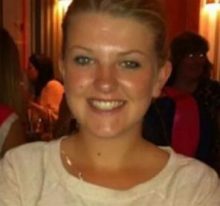 In August last year, 22-year-old Shanice Priestley (right) was found hanged in the kitchen of her home in Conwy, North Wales.  At the time, she was 8 months pregnant with her second child.
An inquest earlier this week heard that Shanice had been diagnosed with post-natal depression after the birth of her first child in 2010.
Her mother Sharon said: "She sought help and took medication which didn't seem to have any effect. She would stay in and her moods would go through peaks and troughs. It went on for four years but we didn't feel she was getting the help she needed."
In the weeks leading up to her death, Sharon said that Shanice's mood deteriorated further, and that she knew something was wrong with her daughter when the family dog of 13 years died and she didn't react. "Shanice loved animals and, normally, she would be in pieces, but she didn't react at all. All she wanted to do was sleep in a dark room with no TV or radio on."
Four days before her death, Shanice told a social worker that she felt suicidal, but no action was taken.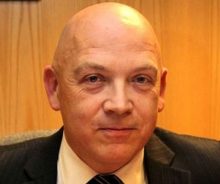 Recording a verdict of suicide, coroner John Gittins (left) highlighted a lack of communication and co-ordination between agencies and said: "I am not fully persuaded that everything that can be done has been done."
June 8 2016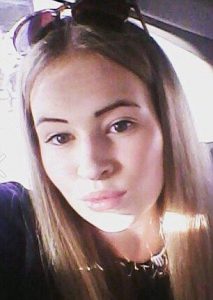 In the early hours of December 27th last year, 18-year-old student Heather Blower (right) was found hanged in her bedroom by her twin sister Heidi.
The twins had been to a party, but Heather returned home early. At the party, Heather told her friend Shannon that she had wanted to die but that she was glad that she pulled herself out of it.
The twins' mother Paula told yesterday's inquest in Manchester that, a few months previously, Heather became anxious. She stopped going to college and spent a lot of time at home. She was prescribed antidepressants.
Her mood then seemed to improve a bit, she appeared to have a bit more energy, and she went out with Shannon and Heidi a few times.
Paula told the inquest: "Around four weeks before she died, she began taking antidepressants again because she started to feel low again."
Concluding the inquest with a verdict of suicide, coroner Fiona Borrill said: "I know when the deceased has taken their own life it's very hard for the family members and friends. You will constantly be saying 'what if, what if', but please don't blame yourselves in any way whatsoever."
June 3 2016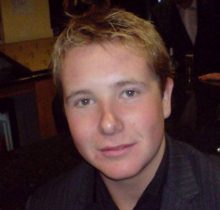 26-year-old law student Carl Langdell (left) first had contact with Katie Locke via a dating site last December. Two weeks later, on Christmas Eve, Carl strangled Katie in a Hertfordshire hotel room. He then took photographs of her, wrapped her in bedding, and dumped her in undergrowth next to a skip.
Carl had told Katie that he owned his own law firm, whereas he had been in psychiatric hospitals for the past two years.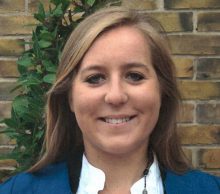 Katie (right), a 23-year-old teacher, had told friends of her plans and, when she was not responding to phone calls, a friend messaged Carl on Facebook. Carl's address was given to Katie's father, who drove round to his house. Carl's mother came out of the house and said she had just spoken to her son who told her he had killed a girl. Mr Locke immediately called the police.
Before the police arrived, Carl said to his mother: "I am a monster. I put her in the ground, I wrapped her up in a quilt. I put her in a trolley."
After Carl was arrested, he let officers know where Katie's body was. He told them: "She didn't even fight. I expected her to hit out or something."
At yesterday's trial, it was reported that toxicology results revealed that Carl had antidepressants in his system.
June 2 2016
Katinka's website to accompany her book (below), also entitled The Pill That Steals Lives, is now online. Katinka states that the site is "dedicated to help people publicise their stories to promote public awareness of the deadly side effects of antidepressants and antipsychotics."
May 14 2016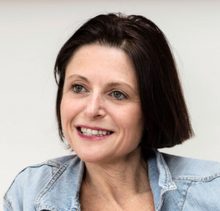 On Wednesday, I met my friend Katinka (left) at a conference in Parliament. She told me that her autobiographical book, The Pill That Steals Lives, will be published on July 7th. Here is the "blurb", as printed on the back cover of the book:
While going through a divorce, documentary filmmaker Katinka Blackford Newman took an antidepressant. Not unusual – except that things didn't turn out quite as she expected. She went into a four-day toxic psychosis with violent hallucinations, imagining she had killed her children, and in fact attacking herself with a knife.
Caught up in a real-life nightmare when doctors didn't realise she was suffering side effects of more pills, she went into a year-long decline. Soon she was wandering around in an old dressing gown, unable to care for herself, and dribbling. She nearly lost everything, but luck stepped in; treated at another hospital, she was taken off all the medication and made a miraculous recovery within weeks.
By publicising her story, Katinka went on to make some startling discoveries. Could there really be thousands around the world who kill themselves and others from these drugs? What of the billions of dollars in settlements paid out by drug companies? Could they really be the cause of world mass killings, such as the Germanwings pilot who took an airliner down, killing 150, while on exactly the same medication as the author when she became psychotic? And how come so many people are taking these drugs when experts say they are no more effective than a sugar-coated pill for people like her, who are distressed rather than depressed?
Moving, frightening and at times funny, this is the story of how a single mum in Harlesden, North-West London, juggles life and her quest for love in order to investigate Big Pharma.
For more information visit www.thepillthatsteals.com
The book can be pre-ordered from a number of online stores, including WHSmith (current price £6.29), Wordery (£8.00), Book Depository (£8.04), Hive (£8.29) and Amazon (£8.99).
May 7 2016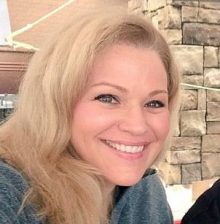 Today's Daily Mail reported that, shortly after midnight on April 8th, 19-year-old McCann Utu Jr called 911 from his home in Plano, Texas, to report that he had committed a murder. When officers attended the scene, they found the bodies of McCann's mother Stacy Fawcett (left) and his brother Josiah (17). Both had been stabbed several times. McCann died later in hospital from self-inflicted knife wounds.
A toxicology report found that he had not consumed any illicit drugs, although prescribed antidepressants were found in his blood.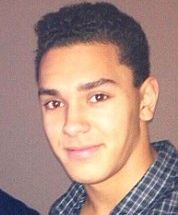 A family member said that McCann (right) underwent a change in personality after he suffered two concussions. The first incident happened in autumn 2013 in a basketball match, while the second, more damaging injury, occurred a few months later during an altercation with another student. Following the second incident, McCann missed out on school and went to the doctor regularly. A friend added that McCann began to isolate himself, and that his behaviour changed.
After the post-mortem, McCann's family released his brain to determine whether he had developed the degenerative disease chronic traumatic encephalopathy, which afflicts the brain of people who have suffered repeated concussions and traumatic brain injuries, such as athletes who take part in contact sports or members of the armed forces.
April 27 2016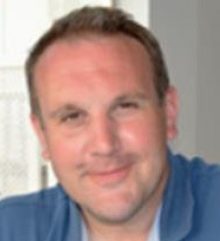 On January 14th of this year, 35-year-old David Edmunds (left) went to a hardware shop in his home town of St Albans, and bought a tow rope and some anti-freeze. He returned home, but left later that evening. David's family, who were away at the time, became concerned and contacted the police. His details were made known on social media and, over the next few days, volunteers helped police officers to search for him.
Six days after David disappeared, his body was found hanged in nearby woodland.
At this week's inquest, coroner Graham Danbury read a letter from David's GP which outlined how he began a course of treatment for depression in 2006. In May 2012 his prescription was changed, with his GP reducing his dosage of antidepressants. When David saw his doctor again on January 11th this year, his dosage was increased.
The coroner concluded that he was satisfied that David deliberately intended that his actions would prove fatal, especially given his background history of depression, and recorded a verdict of suicide.
Apparently, Mr Danbury chose to ignore the significant fact that that David's antidepressant dosage was increased just three days before the probable day of his self-inflicted death.
April 21 2016
Two disturbing statements concerning the psychiatric treatment of children in the UK were reported in Irish newspapers yesterday.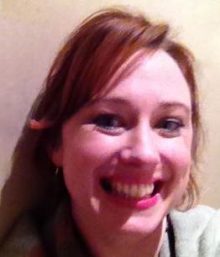 The first came from the Irish Examiner, reporting on a conference held in Dublin the previous day.
One of the speakers, play therapist and counsellor Gayle Kearney (right), claimed that: "Some pre-school children are being prescribed medication to treat anxiety and stress."
Gayle told the audience: "There are higher rates of childhood stress now being observed. There seems to be less free playtime — less time for a child to be a child by getting out and de-stress through natural play. We find that children are going into school and finding it difficult to concentrate or co-operate when they are asked to do something."
Gayle said that children who had lost connection with their emotions needed help to re-establish it and feel good about themselves again.
"In Britain, there are children under one year of age on anti-anxiety medication, and there is a fear that will happen in Ireland as well," she said, adding that she knew some pre-school children who had been prescribed medication to help them sleep because of stress and anxiety.
Gale is co-founder of Wipe Out Worries, play therapy-based groups for children and young people. "We help children turn their negative thoughts into positive ones but it is all done through games and activities," she said.
Meanwhile, a report in the Irish Times revealed that a 16-year-old anorexic Irish girl with severe depression is to receive up to 12 sessions of electroconvulsive therapy (ECT) in the UK. The girl has previously been treated for her condition both in Ireland and in the UK.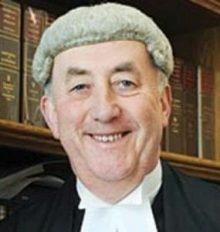 Judge Peter Kelly (left), president of the High Court of Ireland, ordered the therapy for the girl who, he was told, is a high achiever whose depressive illness has become so severe that she has self-harmed and wants to die.
The judge was satisfied that it was a rare case in which ECT was "not only warranted but demanded" because all other medication, support and psychotherapy have not succeeded in improving her condition.
He was told that its success rates in dealing with severe depression were between 50 and 70 per cent and that side effects appeared to be limited to some memory loss for the patient. The court heard that the risks of an adverse reaction from the girl would be no greater than in most cases.
The judge also took into account that the College of Psychiatrists in Ireland, and its equivalent in the UK, had said that ECT was highly effective.
In granting the orders sought by the HSE, the judge concluded that "the advantages of ECT far outweigh its disadvantages." He did not appear to consider that, as is the case with so many children, the girl's condition may well have been exacerbated by the medication has she had been prescribed.
April 11 2016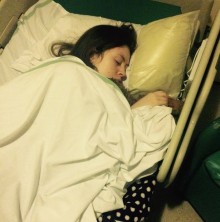 A petition on Change.org, has been launched by Nicola Dye on behalf of her 13-year-old daughter Olivia.
Nicola released a picture (right) of Olivia in hospital, taken shortly after she took an overdose of medication, her 4th suicide attempt in 7 weeks.
Nicola said: "It's the most horrendous feeling of panic, anger, worry and concern to know your child has tried to kill themselves. It's like a pressure cooker waiting for her to do something else, wondering what's going to happen next. Her doctor told us they should have 25 mental health staff but they have five. It's appalling."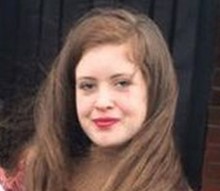 Olivia (left) spent six months in an eating disorder clinic after she was diagnosed with anorexia last year. Her mental state has deteriorated, but she gets just an hour a week with a therapist and has been prescribed antidepressants.
She has been admitted repeatedly to A&E for suicidal thoughts, self-harming and overdosing. On her last admission to Leighton Hospital, Crewe, Olivia attempted to take her life after waiting 5 days to be seen by a mental health professional.
March 23 2016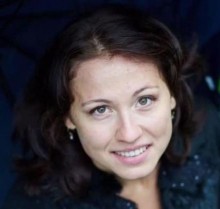 Sky News reported from the USA yesterday that, in Fort Worth, Texas, 31-year-old Sofya Tsygankova (right) has been charged with the murder of her daughters Nika (5) and Michela (1).
The children's father is the internationally renowned pianist Vadym Kholodenko, originally from Ukraine.
When he went to collect the children from his estranged wife, Vadym found Sofya covered in blood on the floor of the master bedroom, rocking back and forth and making noises. She had wounds to her chest and wrist.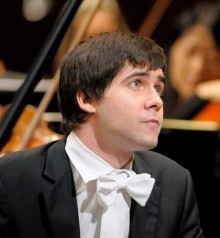 Vadym (left) then found the two girls dead in their beds, though it is not yet clear how they died. Police have said the children had no visible trauma,
In the house, police discovered an empty bottle of an anti-psychotic drug, Quetiapine, that Sofya had apparently just been prescribed. They also found three prescription bottles of antidepressants and some medication to treat anxiety.
"Did I do anything bad to my kids?" she asked police officers.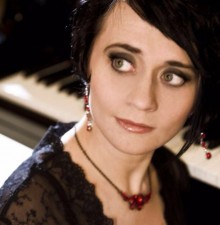 Meanwhile, in Manchester this week, musician John Martin (48) was sentenced to life imprisonment after beating and strangling his wife, 38-year-old world-renowned pianist Natalia Strelchenko (right), originally from Russia.
At  his trial, John claimed that he had no memory of pushing Natalia, falling down the stairs or of the struggle that followed. He had taken a combination of alcohol and Diazepam, which he said he had mistaken for his antidepressant medication.
When police arrived at their home on August 30th last year, John repeatedly said: "Kill me, kill me please, I have nothing to live for, I do not deserve to live."
March 22 2016
In an article in today's Daily Mail, medical journalist Jerome Burne asks, "Why aren't parents being warned about the suicide risk for children on anti-depressants?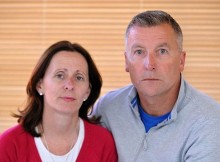 The majority of the article is devoted to an interview with Stephanie and John (right) from Dublin, parents of 14-year-old Jake McGill Lynch who took his life after being prescribed Fluoxetine for pre-exam anxiety. Jake's story can also be found elsewhere on this site, along with articles about the extraordinary attempts by the HSE (Irish Health Service) to hijack Jake's inquest, and the subsequent support for Jake's family shown by the Irish Parliament.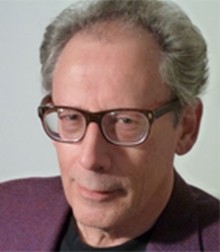 In his report, Jerome (left) includes contributions from Peter Gøtzsche, Joanna Moncrieff and David Healy, as well as this sentence: "A bereaved father who has searched coroner reports dating back ten years, claims he's found 3,600 suicides involving antidepressants, 70 of them children. (The father, who wishes to remain anonymous, has posted his findings on the website antidepaware.co.uk)."
After further research, the total has now exceeded 4000 but, even so, is almost certainly well below 20% of the actual number of self-inflicted deaths during this period, by adults and children, that are linked to use of antidepressants.
March 12 2016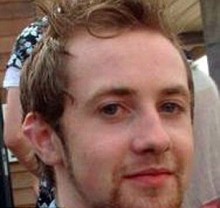 25-year-old accountant Duncan Hodgetts (right) from Solihull was a graduate from Durham University who, since 2011, had worked as a tax advisor for Ernst & Young in Birmingham.
On March 29th last year, Duncan flew to New York to begin a prestigious placement at his employers' Times Square office.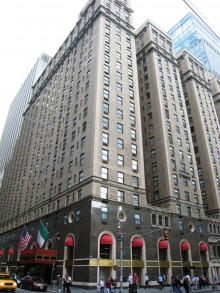 A week later, he died when he fell from his 14th floor apartment in the Executive Plaza (left).
At his inquest in Birmingham yesterday, it was revealed that, although Duncan loved foreign travel and going on trips with the firm, he had previously suffered with anxiety and panic attacks. He was prescribed medication for anxiety and depression, and had already tried to take his life in August 2013, after which he had counselling.
A colleague who was mentored by Duncan said: "Initially he seemed quite bubbly, quite chatty and funny. But over the next few months there was a change, and by January he was suddenly reserved, quiet and kept himself to himself. In the last day in the office he was teary. He said he felt like this a few years ago and he got over it."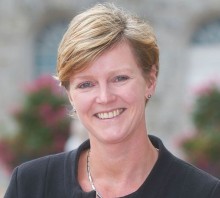 Recording a verdict of suicide, coroner Louise Hunt (right) said: "It is an awful tragedy. He had been offered a placement in New York, and he was obviously a very bright man who was succeeding. But he also was the type of man who kept things to himself."
March 10 2016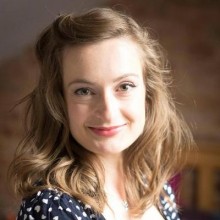 After yesterday's revelation that the WHO is alarmed by the sharp rise in the prescription of antidepressants to children (see below), today's Daily Mail included an article by Harriet Hernando (left) which featured the stories of three young people who survived the devastating side effects of antidepressants.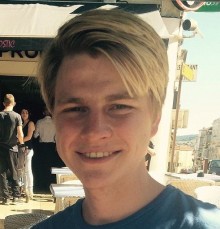 The first of these was Danny Bowman (right) from Northumberland, who was prescribed antidepressants while on the waiting list to access therapy through the Child and Adolescent Mental Health Services (CAMHS).
He said: "I was given antidepressants when I was 15 as a crutch, while I waited four months to see a psychologist. It was scary being put on tablets for the first time and looking back, I don't think it was the right thing to do.
"I took them for one year, but I don't think they helped me at all. In fact they only made me feel more depressed. It would have been better if therapy had been available straight away."
Danny, now 21, was later diagnosed with body dysmorphic disorder. He stopped taking medication and is currently seeing a therapist.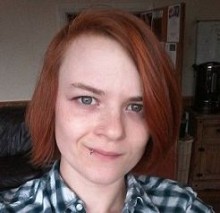 Sarah Dale (left), from Powys, says she experienced suicidal thoughts shortly after starting to take antidepressants when she was 16.
She said: "I wasn't warned I could experience such intrusive thoughts. Because anti-depressants are classed as the 'happy pill' I thought that that was how I would feel all the time. But it couldn't have been further from the reality. I felt nothing, just numb, neither happy or sad. The worst thing was, I became heavily dependent on them. When it came to withdrawing from them, it was hell. I was experiencing sweats, sickness, and suicidal thoughts.
"I'm not against medication as it can bring normality to some people's lives, but I don't think they should be dished out like Smarties. They can have serious consequences – especially on a child's developing brain. I'm convinced that I now have short term memory loss as a result of those five years I spent on medication.'
Sarah, now 22, was eventually diagnosed with borderline personality disorder, accessing appropriate therapy last year.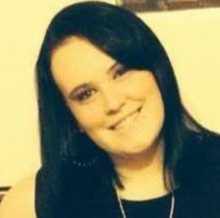 Laura Heydon (right), now 19 and from Manchester, was given antidepressants when she was just 12 years old after her grandparents died.
She said: "They just handed them straight over as if to say, 'take this and you will be fine.' I wasn't given any information on what the side effects would be and, as a child, I just did as I was told; I didn't question it. I started to have suicidal thoughts – something I'd never experienced before. I didn't understand why I was feeling that way, or that it could be a side effect of the medication."
Laura then had to wait six months before she was able to talk to a therapist from CAMHS.
March 9 2016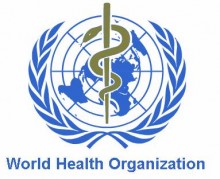 The BBC reported this morning that The World Health Organization (WHO) was concerned about the 54% rise in the number of children in the UK who were prescribed antidepressants between 2005 and 2012. The WHO study also showed rises in Denmark (60%), Germany (49%), the US (26%) and the Netherlands (17%) during the same period.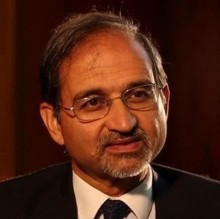 Dr Shekhar Saxena (right), director of mental health for the WHO, said the research raises serious questions. He said: "Antidepressant use amongst young people is and has been a matter of concern because of two reasons. One, are more people being prescribed antidepressants without sufficient reason? And second, can antidepressants do any major harm?"
Another concern for the WHO is the prevalence of off-label prescriptions, where children are given drugs which are not licensed for use by under-18s.
Dr Saxena said: "These are medicines which have not been tried amongst young people, have no justification for being used widely in young people. There are legal regulations and professional guidelines and off-label use of drugs many times crosses both of them. That's something the World Health Organisation is very concerned about."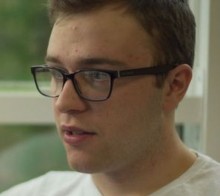 According to 20-year-old George Watkins (left), who was prescribed antidepressants at the age of 15, no other forms or treatment were made available to him.
"My doctor put me on the antidepressants really after a five-minute consultation," he explained. "I wasn't offered counselling or anything like that, it was straight in."
Five years on, George is still taking antidepressants despite concerns over their impact on him.
"I was terrified; I still am terrified of medication, because of how bad it has made me feel," he said. "You almost feel forgotten about."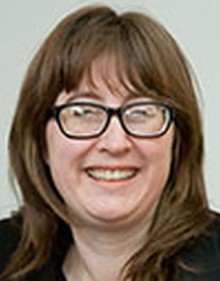 Dr Rebecca Payne (right), of the Royal College of General Practitioners (RCGP), claimed that GPs are now abiding by the NICE guidelines, with antidepressants being prescribed at specialist level. Reading the stories of The Lost Children does not bear this out.
Dr Saxena said that further studies were needed to look at how and when antidepressants are being used with children, and for how long.
"There is no reason for many years of prescriptions being continuously given," he said. "Adolescents and young people are in the phase of development; they develop out of everything, including their own depression."
February 12 2016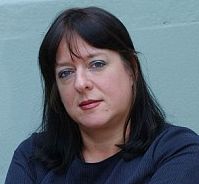 Today's Daily Mail reported on the inquest of 29-year-old Jack Landesman, who was the son of forthright author and columnist Julie Burchill (right).
After Jack had been found hanged in his flat last year, Julie wrote an article for the Sunday Times which was then reviewed by the Guardian. In the article, Julie said that Jack had spent the past 10 years in a "cycle of hope and despair", having been on and off antidepressants since he was checked into the Priory clinic in London when aged 19.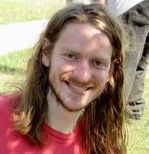 Julie went on to say that Jack (left) had stopped using antidepressants after reading "holistic hippie rubbish on the internet" about possible side-effects. At the same time, she said, he was "consuming filthy street drugs by the bucketful".
She wrote: "In my opinion, people with extreme mental health issues should be forcibly injected with the medication which helps them – screw human rights. How grotesque that the state incessantly nannies and lectures and taxes the non-mad over what they ingest, and lets the insane do as they please!"
At today's inquest, a police officer stated that no illicit drugs were found in Jack's room.
His GP said that Jack had been to her surgery twice in the weeks before his death. She prescribed medication for him, after he complained that he was stressed and not able to sleep.
A post-mortem and toxicology results found that antidepressants were in Jack's body when he died.
Coroner Andrew Walker gave a conclusion of suicide by hanging.
February 8 2016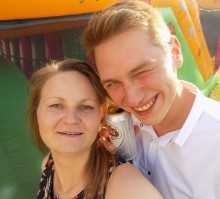 Today's Worcester News included a report on the inquests of Daniel Fedec and his girlfriend Malgorzata Marczak (right).
The inquest heard how, in October last year, 21-year-old factory worker Daniel battered 29-year-old Malgorzata with a paving stone, then strangled her in their bedroom, before hanging himself in the garage.
A police investigation discovered that at some time before their deaths, Daniel had seen a GP, who prescribed medication for depression.
The couple had been together for about six months, and there were no reports of violence in their relationship, either from witnesses or on the police system. As the couple were both Polish, international checks were also carried out which also showed no history of domestic violence.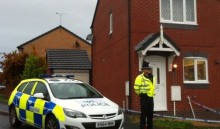 On his way home on October 5th, Daniel met a friend who described his behaviour as "unusual and out of character." The friend said that Daniel did not talk as much as he normally did and stared straight ahead, not making eye contact with him.
A police officer told the inquest: "We have done extensive enquiries and we don't have a clear motive as to why he might have carried that out."
A post-mortem on Daniel revealed that there was no evidence of any pre-existing natural disease, and no drugs or alcohol in his system, apart from the antidepressants that he had been prescribed.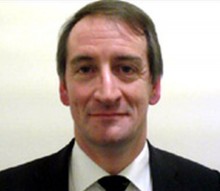 Coroner Geraint Williams (right) said: "At some point shortly before October 6th, Miss Marczak was strangled at the home she shared with Mr Fedec and Mr Fedec was hanged in the garage of those premises." He added: "It appears clear to me that Malgorzata Marczak was killed unlawfully and Mr Fedec took his own life."
February 8 2016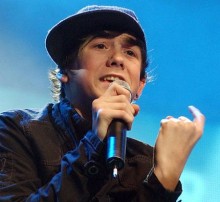 In 2006, when he was a 15-year-old schoolboy, Chris Hardman came to prominence on the TV programme Rock School. Later that year, under his stage name Lil' Chris (left), he went on to have a hit single with Checkin' It Out, from his self-titled album. Two years later, he presented a TV series entitled Everybody Loves Lil' Chris.
In March last year, at the age of 24, Chris hanged himself at his flat in Suffolk.
At today's inquest, it emerged that Chris had had been in contact with mental health services throughout his career. In 2014 he had been admitted to the Priory in London.
On the morning of his death, Chris attempted to contact his GP and mental health workers about concerns with his medication, but the inquest was told that there was no indication that he posed an immediate risk to himself. He was found later that day when his flatmate returned.
February 1 2016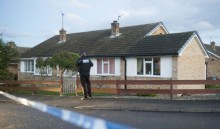 67-year-old Raymond Massey and his wife Christine, from Barnsley in Yorkshire, had been happily married for 21 years.
In September of last year, however, Raymond began to have unfounded fears about an investment that he thought may have gone wrong. As a result, he suffered anxiety and, during his downturn, he lost weight, was not sleeping and appeared confused.
At the end of October, Raymond went to see his GP, who prescribed antidepressants.
A week later, Raymond attacked Christine with a knife, cutting her throat. A post-mortem also confirmed a fractured spine and manual strangulation. Raymond then died due to an incision in his neck and stab wounds to his chest.
After the tragedy, a neighbour said: "We all know that the couple were warm, caring and very friendly and were extremely well thought of."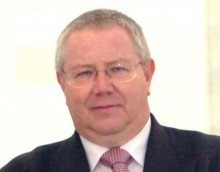 At last Friday's inquest, coroner Chris Dorries (left) concluded that Christine was unlawfully killed and Mr Massey took his own life. He said: "There are no nice words I can say in this situation…anxiety overtakes people."
Mr Dorries therefore attributed the two deaths to anxiety, rather than to an adverse reaction to medication with inextricable links to homicide and suicide, that Raymond should never have been prescribed.
January 31 2016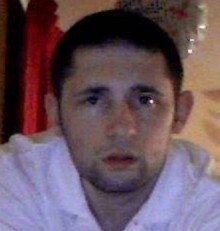 On April 8th 2013, 25-year-old Callum Brown (right) hanged himself in his cell at Highpoint Prison in Suffolk. He was serving a short-term prison sentence for breaching a restraining order. Last week, a jury found that "multiple failures" contributed to the death.
The court heard that Callum "received help with his mental health at the prison" and had been on prescribed antidepressants until his death. He was assessed as "at risk" after a suicide attempt in October. He had further appointments with the mental health team, the final one being on November 22nd, 19 weeks before his death. After that time, Callum made several unsuccessful attempts to obtain an appointment with the mental health team.
On the day of his death, prison officer Paul Honour failed to carry out a 6.45am observation on Callum's welfare, despite subsequently recording a check on the relevant document. In his evidence, Mr Honour revealed that he himself was receiving treatment for depression at the time which he said contributed to his not doing the check. He said, "I don't know why I didn't do the check, because I normally would have," and told the jury that he no longer worked for the prison service.
The jury found that Callum received no notification of any mental health appointments after his contact with his mental health nurse ceased in November 2012 and that this had contributed to his death. They also found that his antidepressant medication had not been monitored adequately.
January 31 2016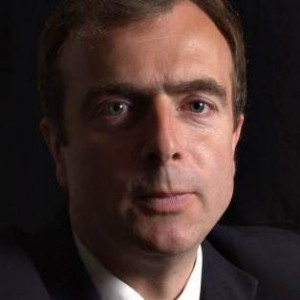 In today's Mail on Sunday, Peter Hitchens (left) compares what he calls "the vast 'antidepressant' scandal" to the bank collapse of 2008. He writes:
The biggest scandals go on for years because they are so huge that nobody notices them. We stand and watch outrageous things going on, thinking that everything is all right because nobody else is making a fuss… …But, just as banks and investors were willing – if blinkered – accomplices in the mad folly that ripped the West's economy to bits eight years ago, many doctors and decent men and women are complicit in the Great Happy Pills Delusion.
Doctors can get plenty of rewards from drug companies for promoting their pills. Invitations to conferences at five-star hotels, with diving, golf and fishing laid on are not unknown. Others are paid to write apparently unbiased articles in medical journals praising a company's drugs.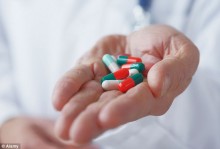 But even those who don't accept this are often relieved to have something, anything, to prescribe to the dozens of unhappy patients who seek their help. If they and the patient believe these pills work, then, in a way, they will. So would inert pills made of chalk, as it happens.
And so the patients, too, are recruited into the 'antidepressants saved me from misery' campaign. There'll be some in every street and workplace, given that more than 53 million prescriptions for these drugs are dispensed in the UK to about four million people every year.
The trouble is that rigorous science, in which they are tested against sugar pills, increasingly doubts that they do work. And, worse still, there is worrying evidence that the side effects of some of these drugs may be very serious indeed.
Now, in the respected pages of the British Medical Journal, comes a stinging report, carefully analysing 70 trials of 'antidepressants', which found that some common drugs of this kind actually double the risk of suicide and aggressive behaviour in under-18s.
This, by the way, does not mean that adults are unaffected. The drug companies' research repeatedly under-reported deaths and episodes of self-harm by tested patients.
A drug that does not really work is one thing. A drug whose users harm themselves (or others) is another.
The vast extent of this problem and the huge sums of NHS money spent on it may make media and politicians think it must be all right. But they thought the same about sub-prime mortgages. And it was not all right. Nor is this.
January 28 2016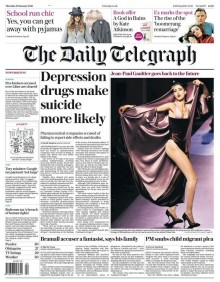 An article by Sarah Knapton is the lead story on the front page of today's Daily Telegraph, and bears the headline "Depression drugs make suicide more likely". The article follows  the study called "Suicidality and aggression during antidepressant treatment", carried out by the Nordic Cochrane Centre and published in yesterday's British Medical Journal.
After comparing clinical trial information to actual patient reports, the scientists found that pharmaceutical companies had regularly misclassified deaths and suicidal events in people taking antidepressants to "favour their products". An analysis of 70 trials of the most common antidepressants – involving more than 18,000 people – found that they doubled the risk of suicide and aggressive behaviour in under 18s. Although a similarly stark link was not seen in adults, the authors said that misreporting of trial data could have led to a "serious under-estimation of the harms."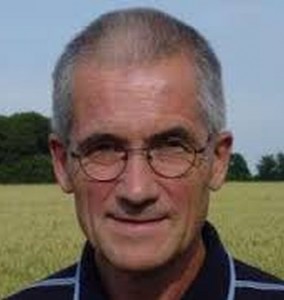 Professor Peter Gøtzsche (right), the lead author from the Nordic Cochrane Centre said: "Antidepressants don't work in children, that is pretty clear. In the randomised trials children say that they don't work for them, but they increase their risk of suicide. What I get out of this colossal under-reporting of suicides is that SSRIs likely increase suicides in all ages. It is absolutely horrendous that they have such disregard for human lives."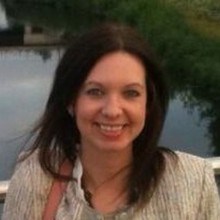 As a consequence of an exchange of emails between Sarah (left) and myself yesterday afternoon, there are references to AntiDepAware in the online version of her report, which also features an edited version of the article I wrote after the inquest of scientist Margaret Tisdale.
Other reports on the study can be found in today's Guardian, Independent, Daily Mail, Mirror, Huffington Post, and Pulse.
January 23 2016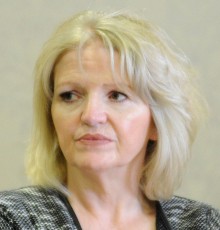 In December 2013, 16-year-old Jack Allen took his life by hanging at his home in Rotherham, South Yorkshire.
Subsequently, Jack's mother Frances McCormack (right), who worked as a school cook, was asked to pay a "bedroom tax". She was asked to repay some of her housing benefit under rules drawn up by the Government for tenants in council or housing association houses with one or more spare bedrooms.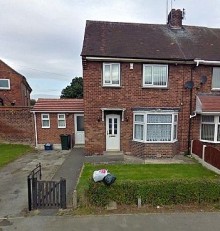 Frances told a friend that she wanted to buy into the house (left), as that was where her three boys were raised, and where Jack took his last breaths, ate his last meal, and spoke his last words.
In August of last year, however, 53-year-old Frances received an eviction notice and, the following day, her body was found in her garden by a friend. Like her son Jack, Frances had hanged herself.
Her inquest this week heard that, ten days before her death, Frances had begun to write a letter to Prime Minister David Cameron on the hardship that the "bedroom tax" was causing.
Frances and her ex-husband Jimmy Allen had volunteered to help on Rotherham Council's suicide prevention team, after a spate of tragic deaths among young people in the town. Jimmy said: "We'd been to council meetings to see if we as parents could help other parents it had happened to. We said if we could save one life a year, even one every ten years, it would be worth it."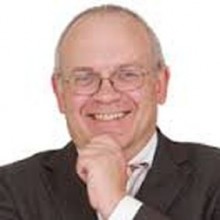 Delivering a narrative verdict, coroner Mark Beresford (right) said: "The method was strikingly similar to that in which Jack ended his life, by which a powerful message could be sent, possibly to the authority dealing with her eviction, providing Ms McCormack with persuasive ammunition. The question of whether she intended to take her own life remains unclear."
Frances had been prescribed antidepressants for her grief.
January 6 2016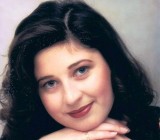 Yesterday's Western Daily Press reported on the inquests of 35-year-old Kevin Baker and his estranged wife Tracey (left), aged 41.
On July 4th last year, at their home in Chard, Somerset, Kevin attacked Tracey with a hammer, bludgeoning her to death. He then took his life with a ligature. Their three children were with Tracey's parents at the time.
The court learned that problems in their marriage began over the previous Christmas period, and in March last year Kevin left home. A few days later, Kevin took an overdose. Coroner Tony Williams said: "Kevin also started to see his GP and was involved with mental health services and prescribed medication. It is clear that the breakdown in the relationship was having an effect upon him."
Various statements were read, including one from a neighbour of the couple who had been "given the impression that Kevin had started to get better but didn't want her to be with anyone else."
The coroner said: "What is clear from the statements is that there were never any signs of violence or aggression between Tracey and Kevin. It was never a concern for either family that Kevin would do any injury to Tracey." He then recorded conclusions that Kevin had unlawfully killed his wife before taking his own life.
January 6 2016

Yesterday, the Courts and Tribunal Judiciary published a Report to Prevent Future Deaths (PFD), which had been submitted by Claire Balysz, coroner for Wiltshire and Swindon.
The report followed the inquest of Tania Hristova, a 50-year-old mother of two children, who died by hanging in November 2014. Tania had registered with her GP in 2001. In January 2005 she was prescribed Mirtazapine for depression. However, her social situation improved, and she stopped taking it the following month.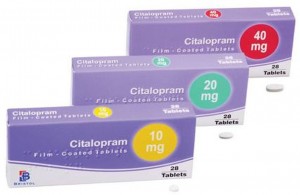 In February 2009 Tania presented with low mood and was started on Citalopram. She remained on 40mg Citalopram from March 2010 until her death.
The coroner regarded as a matter of concern evidence at her inquest which showed that not only had there been a failure to offer Tania counselling or CBT, but there was also a failure to review her adequately. For 5½ years, Tania had obtained her Citalopram via repeat prescriptions and occasional appointments.
The report was sent to Tania's GP's surgery, with a copy going to the Secretary of State for Health, Jeremy Hunt MP.