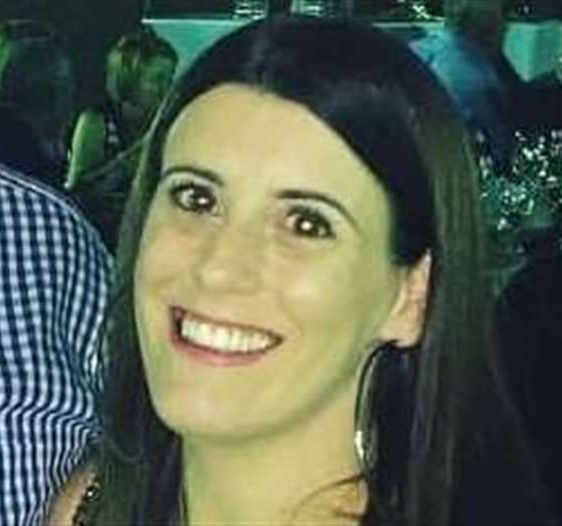 "Although Samantha repeatedly sought help…the only solution appeared to be to prescribe her more and more medication"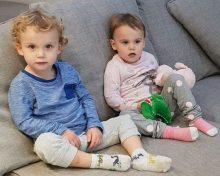 On December 26th 2018, 38-year-old Samantha Ford (top) drowned her 23-month-old twins Chloe and Jake (left) in the bath at their home in Margate, Kent.
She then dressed them in nappies and baby-grows, and placed them in their cots. She wrote a note saying "please forgive my crazy mind" before she left the house.
Samantha then drove about 140 km to Beachy Head where she stayed for some time before heading back towards Margate. When she was not far from home, she attempted to take her life by driving into the back of a lorry.
At her trial in August 2019, Samantha admitted two counts of manslaughter by diminished responsibility, saying in a letter read to the court by her lawyer: "I'm in torment. Their loss to me is indescribable and physically and mentally hurts. The fact they are not alive because of me is the hardest part of all."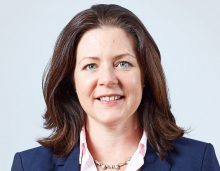 Her lawyer Brenda Campbell (right) added: "At the heart of this case it falls to your lordship to sentence a young mother who has been destroyed by her actions, who has destroyed and devastated family and friends and communities on all sides. Samantha Ford sits before you as a young woman of good character who no-one foresaw would ever be in this situation."
The judge sentenced her to 10 years in prison, to be spent initially in a secure psychiatric facility.
This week, the inquest for Chloe and Jake took place in Maidstone. It was scheduled to last for five days. On the first day, the court heard that Samantha was struggling with the breakdown of her marriage to her estranged husband Steven.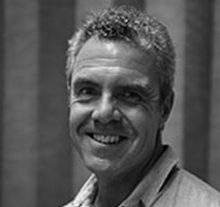 Her GP, Dr Rob Immelman (left), said that she did not seem distressed during his telephone consultation on December 21st, five days before the children's death..
"She seemed to be on a calmer and more focused footing and had made the call to us for more medication," he said. "During the conversation I was given no impression that she was struggling with her mental health. There was nothing in her tone or manner that made me concerned. There were no concerns expressed about her children at all and I ascertained she was being supported by her family, and staying with her parents."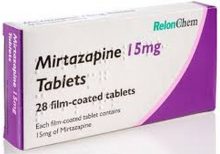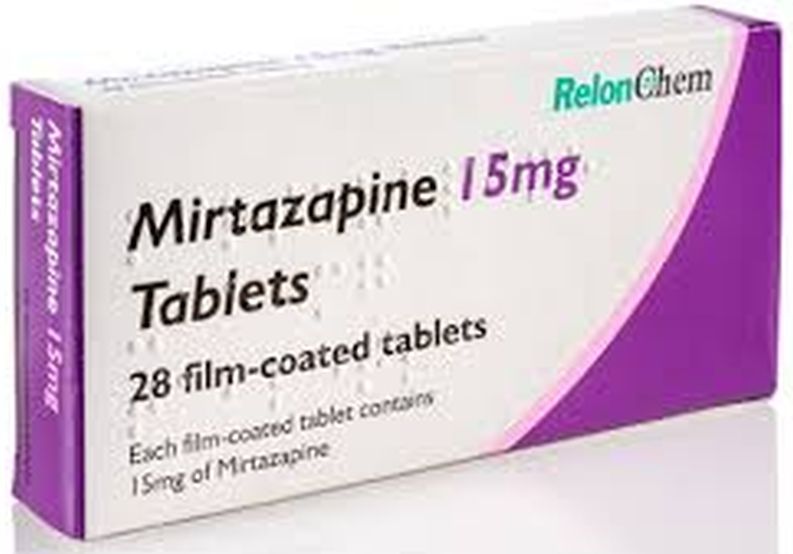 He gave her a prescription of Mirtazapine, and numbers for mental health services when she inquired about counselling.
However, Brenda Campbell said that there was information setting out red flags which the GP could have read on her notes before the consultation took place. A letter from Insight Healthcare, which provided mental health services locally, had included information about Samantha's state of mind and her thoughts of ending her life. They had sent it to the surgery on December 14th, 7 days before Samantha's call. This had not been read by Dr Immelman before he spoke to her. The GP said that, had he seen the letter, "the "consultation would have taken a completely different pathway" and he would have carried out a "mental health risk-assessment".
Also on December 21st, a further urgent letter was sent by Insight to the surgery, raising concerns that they had not been able to contact Samantha, and setting out worries about her mental state and her thoughts of ending her life. This was looked at by someone at the surgery on Christmas Eve and forwarded to Dr Immelman who was not in work until December 27th, the day after the twins died.
The court also heard that Samantha's parents, brother and sister had been concerned about her and were doing what they could to help her. A statement read out said that she had been staying with her parents so that they could look after her "24/7" and that she was becoming more desperate for her husband Steven to come back to her.
They said she was having trouble sleeping and asking for pictures of the children and she was "not the Samantha they knew".
On the second day of the inquest, the coroner was told that Samantha had spoken to several health workers on the NHS 111 hotline three weeks before her children's death. But the staff said that they "didn't feel there was any immediate risk to the children" during their conversations with Samantha, who had told them that she was struggling with suicidal thoughts and had not slept properly in five weeks following the breakdown of her marriage.
She and her husband Steven had moved back to Kent from Qatar in early 2018, after having the twins through IVF, but separated later the same year. Samantha then relocated to Margate to be nearer her family.
Just after 10 am on December 7th, her sister Amanda called NHS 111 on her behalf. Samantha had run out of medication prescribed by a GP at her former address to help with her mood and sleep problems, and was keen to speak to a doctor to get another prescription. A clinician advised that Samantha should try contacting her GP or visiting A&E, but that failing that, an out-of-hours doctor may be available if she called NHS 111 again after 6.30pm.
Amanda called 111 again just after 6.30pm. During a discussion with another handler, she told how Samantha had been "very low and depressed", and that "we don't feel like we can leave her at the moment".
Samantha then added that she had "not been like this before" and said her state of mind was getting "more erratic". Asked if she felt there was an immediate risk of violence, she said: "To who? Someone else? No."
A mental health nurse then called her back just after 7.45pm, and Samantha this time broke down in tears as she again ran through her situation. Samantha was called back by an on-duty doctor later that night, and an appointment was made for her to see a GP the following day.
On December 8th, Samantha visited Dr Anita Jain, a senior partner at The Limes Medical Centre (left) in Margate, and was seen with her sister Amanda present in the room. Dr Jain reported that Samantha "made good eye contact" and "appeared calm and well-kept".
Dr Jain told the inquest that, while Samantha reported that she had been feeling low, and was not eating or sleeping well, it was not made clear, either by Samantha or in her notes, that she had been experiencing suicidal thoughts. The GP prescribed Mirtazapine.
On the third day of the inquest, the court heard from a therapist who was told by Samantha on December 22nd that her children were the main reason she had not taken her own life. Samantha had said that she classed Chloe and Jake as her "strong protective factors", giving her a reason to live. The therapist added: "There was nothing specific which gave us indication these children were at risk."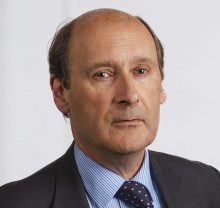 There were no reports in the media covering the fourth day, but the inquest concluded on the fifth day, with coroner Christopher Sutton-Mattocks (right) ignoring the part played by prescriptions of antidepressants, but deciding that there was no inclination that the children were going to be harmed and that there were no failings made by healthcare staff. He said: "I make it clear that in my judgement there was no foreseeability that this tragic outcome was likely, in fact the opposite. Throughout the period Samantha Ford's family, friends, estranged husband or medical practitioners had no incline at all that the lives of the twins were at risk. They were concerned about the risk of Samantha's safety and risk of suicide."
Samantha's parents had a different view, saying: "We remain concerned that there were missed opportunities for Chloe and Jake. Although Samantha repeatedly sought help (speaking to 14 different professionals throughout November and December) she was only seen face to face on two occasions and the only solution appeared to be to prescribe her more and more medication.
"We can only hope that the support networks that are in place to help people suffering the mental distress endured by Samantha will be strengthened to ensure that this can never happen to another family."
Thankfully, instances of antidepressant-induced filicide are not common. I have previously written two articles (below) on tragedies where a link to antidepressants has been established.
However, I have chosen not to write about a devoted mother in London who, last year drowned her precious son before taking her own life. I am not going to reveal any other details about her as it was the woman's mother who wrote to me about her daughter's medical history, including the name of the psychiatrist who prescribed the "maximum dose" of Escitalopram to her daughter. During the subsequent inquest, the named psychiatrist gave evidence, but no mention of the prescribed drug was reported in the media.
Related Articles: