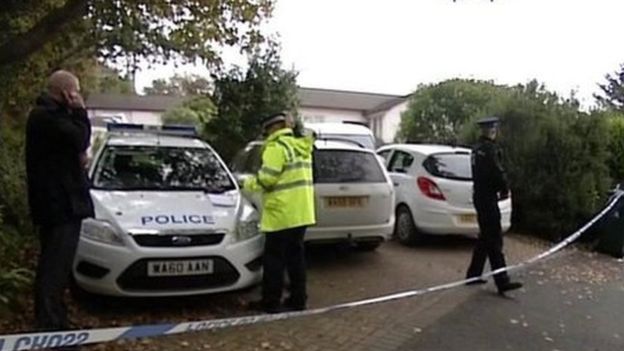 "There was no history of violence and no other warning markers"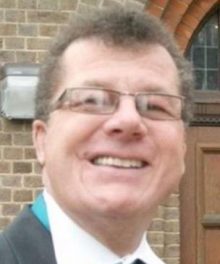 Last week, the two-day inquest of 60-year-old Geraint Hughes (left) was held in Truro, Cornwall, almost six years after his death. On November 15th 2013, Geraint, a local GP, had been stabbed in the heart by his wife Marion (58) as he lay in bed at their home (top) in Feock, Cornwall.
Marion then phoned the Police, who arrived at the house to find her lying in bed next to her husband, still holding a kitchen knife. She was arrested and taken to hospital suffering from self-inflicted knife wounds.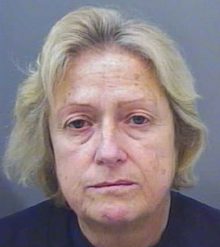 The inquest heard that Marion (right), who had herself been a doctor before her retirement, had no history of violence, but had twice spent time as an inpatient at Longreach House, a mental health unit in Redruth, in August 2012 and in October 2013. She had been discharged on home leave seven days before the killing.
Marion was initially charged with the murder of Geraint but, at her trial in June 2014, she pleaded guilty to manslaughter by reason of diminished responsibility. Her plea was accepted and she was ordered to be detained indefinitely in hospital. Marion took part in the first day of the inquest via a video link from her hospital, but declined to make any comments.
Giving evidence, their son Mark, also a GP, said his father was "totally dedicated to his wife" and "took great efforts to shield the extent of my mother's illness from me and my brother".
Consultant psychiatrist Dr Damian Clifford explained that his primary concern was the risk Mrs Hughes posed to herself, rather than to her husband. He said: "There was no history of violence, and nothing in their interactions that crossed my radar and made me consider it. If I could go back I would ask those questions."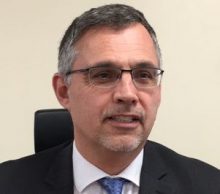 Coroner Andrew Cox (left) delivered a verdict of unlawful killing, saying: "The deceased's wife had recently been permitted home leave from a hospital ward. She had been diagnosed with severe depression and anxiety with fluctuating psychotic symptoms. While the risk she posed to herself had been assessed, there had been no assessment of the risk she posed to others. There was no history of violence and no other warning markers."
If Mr Cox wanted to find "warning markers", he need not have looked any further than Safer Cornwall's Domestic Homicide Review DHR5, an anonymised version of which was published and placed in the public domain in April 2018. Several references to Marion's state of mind and her reaction to medication can be found within the 94 pages of the overview report.
The report states that Marion's "documented mental health problems appear to date back to 1994 when during a GP consultation symptoms of depression were observed. This resulted in a prescription for an anti-depressant medication."
Marion developed problems with her physical health, such as angina, which led to her retirement in September 2011. The review suggests that: "The loss of her career and role may have been a precipitating event in [Marion's] subsequently developing a psychotic depression and she reported that she did not cope well following retirement and found it hard to fill her time."
"In April 2012 [Marion] experienced a recurrence of depressive symptoms and was commenced on Citalopram (an antidepressant). On 16 May 2012 she was seen at A&E (with [Geraint] present) by the CFT Psychiatric Liaison Service after taking an overdose of 21 tablets of Citalopram 20mgs. After this assessment [Marion] returned home with the support of [Geraint]."
On July 26th 2012, Geraint called a consultant psychiatrist in private practice, saying: "I'm desperate – I think she is acutely psychotic". Marion was willing to see the consultant. "Medication was prescribed and given that night." The consultant told Geraint and Marion that "if she was not going into hospital it had to be a condition of care that [Marion] was never left alone."
Marion began to act irrationally at home, and became convinced that they were bankrupt and that Geraint was going to leave her. "She had stopped her medication, was not driving due to poor concentration, and was agitated."
On August 9th 2012, Geraint called the consultant psychiatrist, telling her that Marion would not leave the car. The consultant suggested that Geraint should call the police. Marion was sectioned, and remained in hospital for the next month. "She was treated with anti-depressant medication and anti-psychotic medication."
"From September 2012, [Marion] was on leave from the ward and supported by the HTT (Home Treatment Team)…The HTT planned with the ward for her to spend time on the ward during the day and to be at home at night when [Geraint] was present."
"On 17 September [Marion] was brought back to the ward by [Geraint]. She got up during the night and had gone to Hell's Mouth with the intention to jump off the cliff. [Marion] was clear she did not want to come back to the ward, but acknowledged she did have suicidal ideation at time of going to Hell's Mouth."
"On 6 November 2012 at ward round, [Marion]'s discharge from hospital was agreed. Her diagnosis at discharge was given as severe depression with psychotic symptoms…She was advised not to drive and to inform the DVLA regarding her admission. A risk of noncompliance with prescribed medication was noted with an increased risk of relapse of her illness if medication was not taken, this was assessed as moderate risk."
From November 2012, Marion had regular contact with professionals. By February 2013, she was allowed to drive again, and was planning a ski-ing holiday with a friend. In March, Marion "reported that there had been no increase in anxiety since the reduction of her medication." In May, Geraint and Marion spent a few days away together in France.
In the five weeks leading up to the tragic incident, there are several references to Marion's medication, which included various changes. This begins on October 9th, when Geraint requested an urgent appointment as Marion had gone missing and had been found by police officers at Hell's Mouth (bottom of page). "The consultant psychiatrist questioned whether this coincided with [Marion] gradually reducing her medication which it was planned for her to increase again, making clear that any plans or action to reduce were against medical advice."
On October 17th, after a home visit by a care co-ordinator, who reported: "The importance of taking medication was reiterated to her." Later that day, Marion was once again found at Hell's Mouth. Marion "was offered and accepted voluntary admission to hospital."
On October 21st, Marion "decided to stay in hospital to be seen by the consultant psychiatrist. During her time on the ward her medication was increased."
"On November 6th, Marion was reviewed by the consultant psychiatrist, who "commenced a trial of Haloperidol 1mg (a drug often prescribed for the treatment of acute psychosis) to augment other medication." Two days later, she went on home leave.
On November 12th, Geraint and Marion both attended a review by a junior doctor at the hospital. "It was agreed to continue with home leave from the ward, with support from [Geraint] and daily contact from HTT, medication was to remain the same."
Early in the evening of November 14th, before Geraint returned home from work, Marion drove to Hell's Mouth. She decided not to take her life, and drove home.
At about 7 o'clock the following morning, Marion stabbed her husband. Later, she "told the assessing psychiatrist that when she called the ambulance she knew [Geraint] would die and when she realised what she had done she stabbed herself several times."
In the course of my research, I have come across a number of Domestic Homicide Reviews where a loved one has been killed by a parent, child, spouse or partner with no apparent motive. Sometimes, the coroner or judge will latch on to alcohol or illicit drugs to provide a reason for such irrational cases.
However, in many tragedies, like that of Geraint and Marion, there is no convenient explanation. So far, I have summarised many of these in a comprehensive study covering more than 70 DHRs, all of which have featured the same "warning marker": antidepressant medication.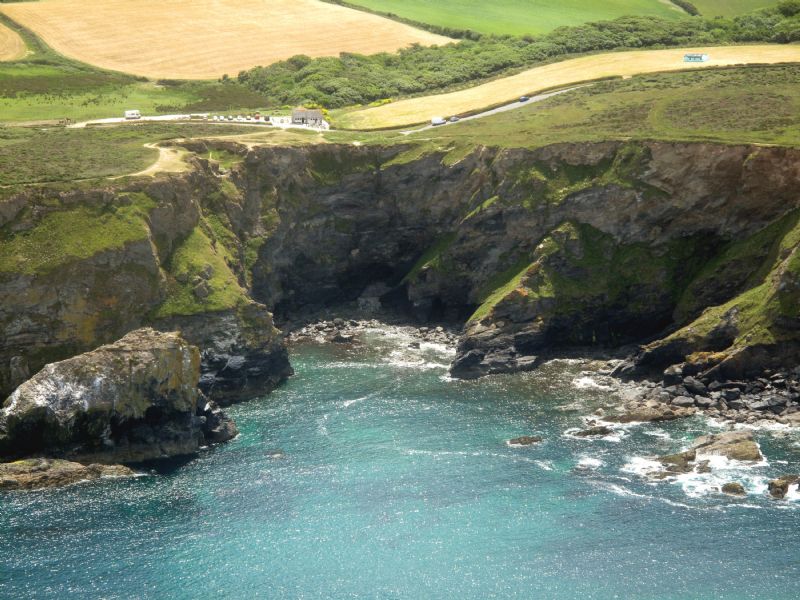 Related Articles:
Family Annihilation and Antidepressants
Homicide/Suicide: in Search of a Motive
Metabolism, Antidepressants & Violence
Sanjay, Sonita and Unanswered Questions