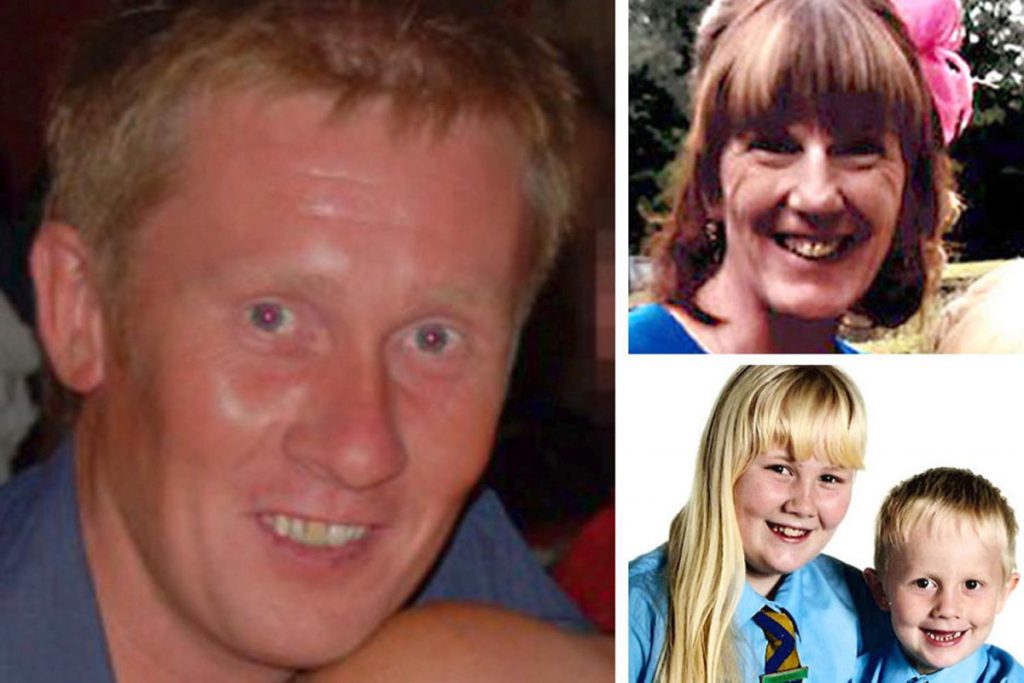 On February 2nd 2016, police were called to a house in Allerton Bywater, near Leeds. There they found the bodies of 52-year-old Geraldine Newman who had been bludgeoned with a hammer, as well as her two children, Shannon (11) and Shane (6), who had been stabbed multiple times.
Later that day, the body of their father, 42-year-old Paul Newman, was found at the foot of cliffs at South Stack, Anglesey, almost 300 km away. A post-mortem found antidepressants and a very small amount of alcohol in his system.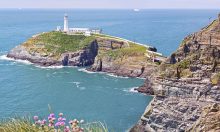 An inquest in March 2019 heard that, 17 years previously, Paul had proposed to Geraldine at South Stack (right). The court was also informed that Geraldine and Paul had endured marital problems for years, and that Geraldine had told the headteachers of their children's schools that she was breaking up with Paul.
A police officer told the court that, in July 2013, Paul had been arrested for assaulting Geraldine. At the time of the assault, Paul was suffering from a bad back for which he took "strong medication". At his trial in October 2013, Paul blamed the medication for the changes in his mood. Nevertheless, he was imprisoned for the next three months.
Paul Johnson, who conducted a Domestic Homicide Review, told the inquest that his findings were that: "Potential improvements can always be identified, but in this case there's nothing to suggest, in my opinion, that would affect the outcome." He added: "It's an absolute tragedy. I did try to find some rationale or reason, but I couldn't."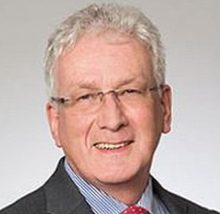 Coroner Kevin McLoughlin (left) concluded that, despite a lengthy investigation, there were still no warning signs of the extreme violence that would occur at the home, and that Mr Newman had not expressed thoughts about wanting to harm his family.
He recorded verdicts of unlawful killing for Geraldine, Shannon and Shane and suicide for Paul.
Earlier this week, the Domestic Homicide Review that was mentioned at the inquest of the family was placed into the public domain by Safer Leeds, a Community Safety Partnership.
The "strong medication" mentioned at the inquest was revealed in the DHR. In December 2012, Paul told a GP that he had suffered "a four to five-month history of back pain…Initially, he declined painkillers because he was 'not keen on taking analgesia', saying they didn't work, so he was prescribed Amitriptyline tablets."
Following his assault on Geraldine in July 2013, Paul attended a private hospital, from where a letter was sent to the investigation which stated: "He told me that after starting Amitriptyline a cloud came over him and he was unable to cope. This resulted in him beating up his wife two weeks ago."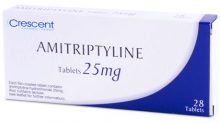 Amitriptyline is a tricyclic antidepressant. According to Drugs.com, aggression is listed among the common side-effects, alongside agitation, confusional states and libido decrease. The Mayo Clinic states that: "Amitriptyline may cause some people to be agitated, irritable, or display other abnormal behaviors."
On December 18th 2015, Paul "told his GP that he was struggling with anxiety and stress and that he was irritable and had OCD symptoms."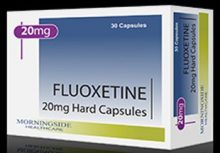 Even though he had previously suffered a violent adverse reaction to an antidepressant, and even though he was already taking Gabapentin and Tramadol, Paul was prescribed Fluoxetine.
According to the DHR, Paul was "told of the potential side-effects of the medication" and "was told to report to the GP any new symptoms he may develop." Two weeks later, Paul "did not report any of the side-effects to the Fluoxetine."
On January 26th 2016, a week before his death, Paul attended a pain clinic, after which it was noted: "This gentleman appears low in mood today. He tells me he has started antidepressant medication and feels he has 'lost everything'."
During the investigation, the lead GP "confirmed that prescribing was not changed between medications, but that titration (increase in dosage to achieve maximum benefit) was in place. The GP confirmed that at no time did [Paul] request any different medication and he did not indicate that the medication made him feel unwell. [Paul] had asked only for increased dosages and was happy for the GP to monitor him closely."
Paul, who had already been driven to violence by an antidepressant which had been prescribed for back pain, was taking a volatile combination of Fluoxetine, Gabapentin and Tramadol at the time of the terrible tragedy.
However, the DHR concluded that: "There was no evidence forthcoming during the review that the medication [Paul] had been prescribed was the cause of his violent behaviour."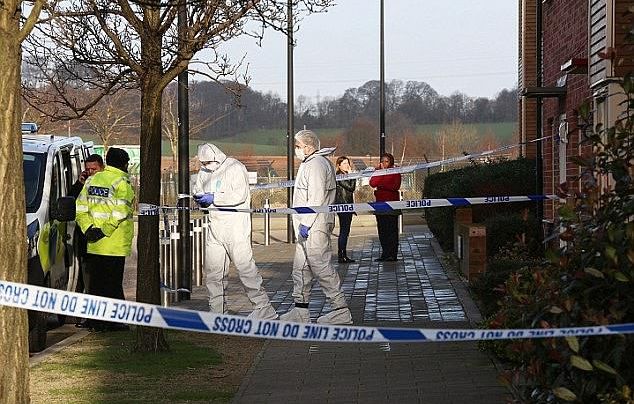 Related Articles:
Family Annihilation and Antidepressants
Homicide/Suicide: in Search of a Motive
Metabolism, Antidepressants & Violence
Sanjay, Sonita and Unanswered Questions