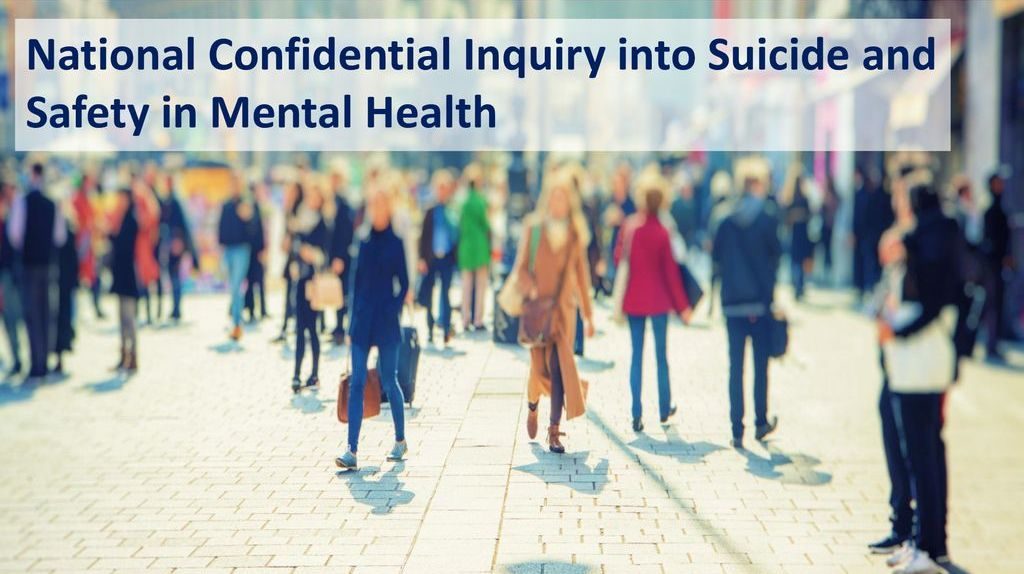 Last month, the National Confidential Inquiry into Suicide and Safety in Mental Health (NCISH) published its 2018 report on its website. In its Young People section, it states: "Although the overall suicide rate is falling, suicide in people under 20 is rising. A broad range of stressors appear to play a part, such as family problems, bereavement, bullying, and physical health conditions, reflecting the lives of young people in general." This information was represented in a chart: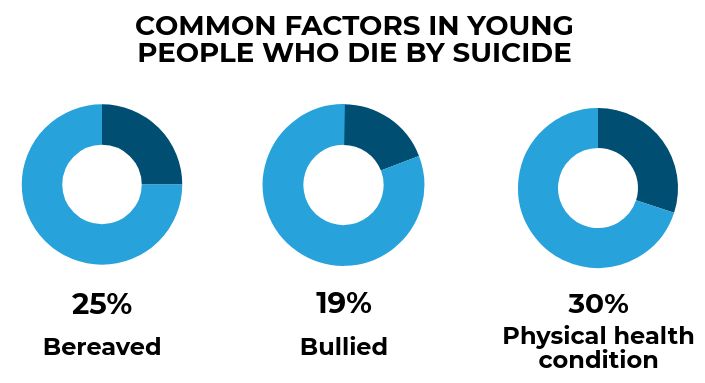 If the NCISH is capable of acquiring such detailed and personal information about children who have taken their lives, then it is certainly able to establish which psychotropic drugs, if any, they had been taking at the time. However, since its inception in 1996, this area of research has been omitted.
By way of contrast, a study carried out in New Zealand in 2012 on behalf of a Suicide Prevention Charity found that 87% of teenagers who had taken their lives had been taking prescribed antidepressants at or before the time of their death.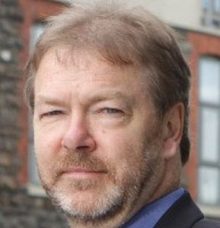 In an article in the Guardian in December 2004, almost 15 years ago, the head of the NCISH, "mental health tsar" Professor Louis Appleby (right), was mentioned as one of three people who were to give a press conference the following day on the dangers of antidepressants.
I don't know what Mr Appleby had to say on that occasion, but the article states: "Serious concerns about the overprescription of antidepressants such as Seroxat and Prozac will be spelled out by the two bodies regulating the safety and use of medicines in Britain. They will advise that for people with mild to moderate depression, or with moderate anxiety, they may be better off seeking other treatment such as therapy or even daily exercise."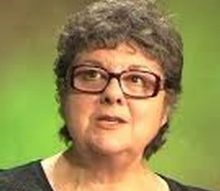 11 months before that announcement, Millie Kieve (left), the head of the Adverse Psychiatric Reactions Information Link (APRIL), made a phone call to the Manchester Coroner's office in an attempt to discover whether the MHRA had updated coroners about the new regulations restricting the prescription of SSRIs to children.
During the call, Millie also made reference to the most recent annual report from NCISH which had "no mention of medication-induced suicide", in spite of the updates from the MHRA. Millie went on to voice her concerns as to why Mr Appleby had omitted to warn about the medicines which were causing akathisia and suicide risk for some people.
She then told the coroner's office that Mr Appleby's office "fobbed her off", claiming that "people might get more energy to kill themselves when they take antidepressants."
In August 2005, Millie sent an email to the mental health tsar, quoting a recent publication from the FDA that: "Adults being treated with antidepressant medications, particularly those being treated for depression, should be watched closely for worsening of depression and for increased suicidal thinking or behaviour. Close watching may be especially important early in treatment, or when the dose is changed, either increased or decreased."
In 2012, Millie wrote: "I spoke to Professor Louis Appleby and asked why in the Suicide Prevention Strategy for England, there is no mention of medication causing akathisia and suicidal feelings and actions. He told me he would 'address this'. If there were warnings about the possibility that sudden changes in a person, either becoming high, manic, or very down, could be due to the treatment, lives could be saved.
"I have been communicating with Professor Appleby for 10 years, to try to have the well recorded risk of suicidal feelings due to prescribed drugs or withdrawal effects, recorded in the Suicide Prevention Strategy. So far to no avail."
Last year, much attention was paid to the addictive properties of antidepressants, culminating in a study carried out on behalf of the All-Party Parliamentary Group for Prescribed Drug Dependence, and published in the journal Addictive Behaviors. Discussions were held in the National Assemblies of Wales and Scotland to see what could be done to alleviate the suffering caused during withdrawal from the drugs.
Professor Wendy Burn (right), president of the Royal College of Psychiatrists, said: "As this review shows, for many people the withdrawal effects can be severe, particularly when antidepressants are stopped abruptly."
Mr Appleby held a different view on the addictive properties of antidepressants, one which he shared on Twitter:

A few weeks ago, I returned home from a brief holiday to discover that I had been blocked on Twitter by Mr Appleby. In fact, I was one of many who were culled in some sort of mass blockage. Some were outraged, but I was merely intrigued as to what I had done to upset our mental health tsar.
I rarely contacted him on Twitter, and whenever I did I was polite. As far as I remember, I believe my last tweet to him was a few months ago, in which I invited him to look at a complex piece of research that I had carried out on the suicide of women prisoners. This had taken up a considerable amount of my time. I was pleased with what I had done and had managed to reveal some accurate and reliable statistics which I don't think had been published previously. I thought that Mr Appleby might find these statistics helpful, but I never even received a reply.
From what I can make out, I was blocked because I happened to be one of many whose names were added to a tweet to Mr Appleby by the sender, although we had nothing at all to do with the content and were unaware that it was to be posted. Perhaps Mr Appleby thought that we were all jointly responsible for the tweet.
So, if Mr Appleby should ever announce on Twitter that antidepressants can induce akathisia, which in turn can lead to a sudden, violent death, I hope that somebody will transcribe the tweet and send it to me.
Stranger things have happened. After all, just last month, at an inquest not reported in the media, a London coroner rejected a verdict of suicide after deciding that Citalopram had been a causal factor in the self-inflicted death of a middle-aged man.
And, about two weeks ago, Wendy Burn went so far as to admit on Twitter that "antidepressants can cause individuals to feel suicidal".
Meanwhile, at the age of 79, the indomitable Millie Kieve made her debut at the Edinburgh Festival Fringe in August this year, telling the story of the Cruise to Hell (below), in which she relived the tragedy of her daughter's medication-induced death in 1995.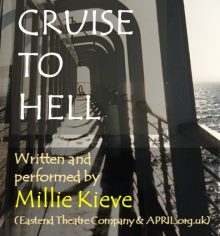 Related Articles:
Mental Health Disability: the Antidepressant Connection
Suicide Prevention: a Conflict of Interest