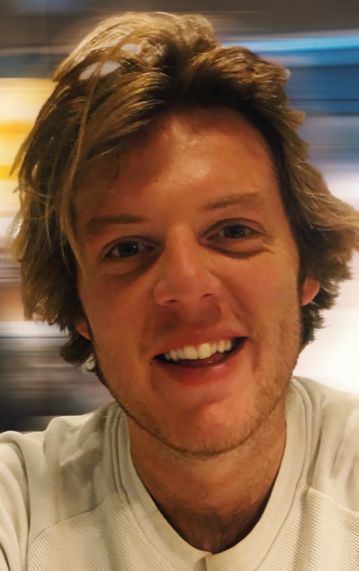 On June 6th last year, 25-year-old Dominic Vickars (top) died at Southmead Hospital in Bristol, following an emergency transfer a few days earlier from Cygnet Hospital Kewstoke at Weston-super-Mare, where he had attempted asphyxiation.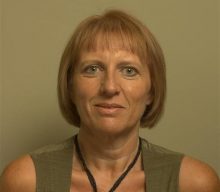 Some weeks after his inquest in February, Dominic's mother Merryn Sorrell (left) was interviewed  by Matty Edwards of the Bristol Cable. She described her son as a sensitive, gentle and fun-loving young man who had had brief contact with local child and adolescent mental health services (CAMHS) in Oxfordshire while at secondary school to help with feelings of anxiety.
After his A-levels, Dominic went travelling, and Merryn moved to Brixham in South Devon. He spent time in Nepal, Kathmandu, volunteered in an orphanage and went on a six-week self-guided walk to Everest's base camp, which was a big achievement for him.
He then moved to a university in Prague to study where, his mother said: "He became unwell in his second year." In 2017, he returned to his mother's home in South Devon. She sought help from local mental health services but was referred to the NHS 111 service.
Dominic attended Torbay Hospital A&E where, after a six-hour wait, he was seen and later given a Mental Health Act (MHA) assessment and detained under Section 2 at North Devon District Hospital in Barnstaple, 50 miles away from supportive family members.
Dominic spent four weeks there, where he was diagnosed with schizophrenia – something Dominic never accepted.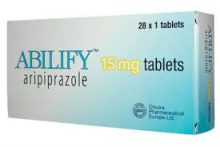 When he was free to leave hospital, he agreed to stay as a voluntary patient and take the antipsychotic medication, Aripiprazole (Abilify), which he had been prescribed, but soon discharged himself.
"It was very difficult," his mother said. "He threw his medication away instantly. He didn't accept that he was ill in any way, didn't want to talk about it, he was still having conversations in his head."
His family found him a bedsit five miles up the coast in Paignton, and helped him with money and day-to-day chores. He was in regular contact with local NHS mental health teams throughout this period, but denied that he was ill, rarely engaged with treatment, and would sometimes isolate himself.
After he went missing over Christmas, an assessment with a psychiatrist was arranged and Dominic was prescribed Aripiprazole again, which he accepted this time.
Merryn said: "I was really surprised that he agreed to take it, which shows he was aware that stuff was really getting out of control. Almost as soon as he started taking that, he was a few steps closer to my Dominic than he had been for a long time. I was so happy to see the real person coming back."
The pair spent days together at National Trust properties. "All of a sudden, he was much more himself and was a pleasure. It was only a day after we'd been out somewhere that he took the overdose. I was shattered because everything had seemed to be going in the right direction." After overdosing on his medication, Dominic had called the emergency services. He was taken to hospital but was discharged the same day.
Just two days later, Merryn visited his flat, which was spotless. "He said voices were telling him he had to get things sorted. The Aripiprazole had given him motivation. He'd repainted his bedroom. Within an hour of leaving him, he'd decided to drink the bleach, he knew his dad was coming later that evening. He and I were supposed to be going out a few days later."
The only mental health bed available was in Taunton, in a Cygnet hospital. Dominic was admitted at the end of March as a voluntary patient.
He wasn't happy about being transferred away from his family, but was assured that he would move back to Devon as soon as a bed became available. But his mental health deteriorated and he was again detained under the MHA. After becoming more agitated, he was prescribed an additional antipsychotic medication as well as Aripiprazole.
It was then decided that Dominic was so ill that he needed more intensive care. There were no beds available at the NHS facility in Exeter. This meant that, on April 17th, Dominic was taken nearly 100 miles away from his family to Cygnet Hospital Kewstoke (bottom of page).
Dominic was admitted to Nash Ward, a psychiatric intensive care unit (PICU), intended to care for people at high risk for short periods of time. His first assessment described Dominic as "calm, quiet and polite", adding that he "didn't seem to present any initial risk". Dominic was put on 15-minute observations when he first arrived. A week later, his observation level was reduced to every 30 minutes and again on 21 May to hourly – the minimum level.
Simon Vickars, Dominic's father, said Dominic often spoke about suicidal thoughts: "I told them how ill he was in Paignton and nobody believed me, I told them that he wasn't taking his medication when he was in Cygnet Taunton and I was right, I told them in Kewstoke that he was very depressed and suicidal and I was right. And each time people weren't listening, that's my biggest frustration."
On May 16th, Dominic was referred for a psychological needs assessment. He had told doctors that he felt lonely in his head, like a husk, that the essence of him wasn't there and there wasn't any point in carrying on. Consultant psychiatrist Dr Venkataramaiah decided at that point against prescribing antidepressant medication. It emerged during the inquest that he did not record any assessment of Dominic during his entire time at Kewstoke.
The following week, Dominic started his assessment with a psychologist Dr Ritter, who didn't have particular concerns at this point, because she said he didn't come across as restless and denied having suicidal thoughts or urges to self-harm. "It seemed like he was being really open with his mum but wasn't telling the team," she told the jury.
But a few days later, Merryn contacted the ward again because Dominic had told her he "didn't see a point going on". Despite this concern, Dominic's level of observation didn't change. The next day, Dominic spoke about plans for the future, saying he was looking forward to moving on to another PICU closer to home in Exeter. Originally the plan was for him to step down to an acute ward in Torbay but, as before, there was no bed available.
Dr Ritter tried seeing Dominic again, but he was tearful and feeling homesick after a visit from his brother. Two days later, Dominic said he didn't want to continue his assessment, but he had completed a questionnaire, where he answered yes to the question on thinking about suicide.
Dr Ritter reported to the multidisciplinary team meeting that day "significantly high levels of dysthymia, which may indicate significant high suicidal risk".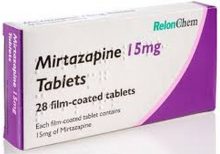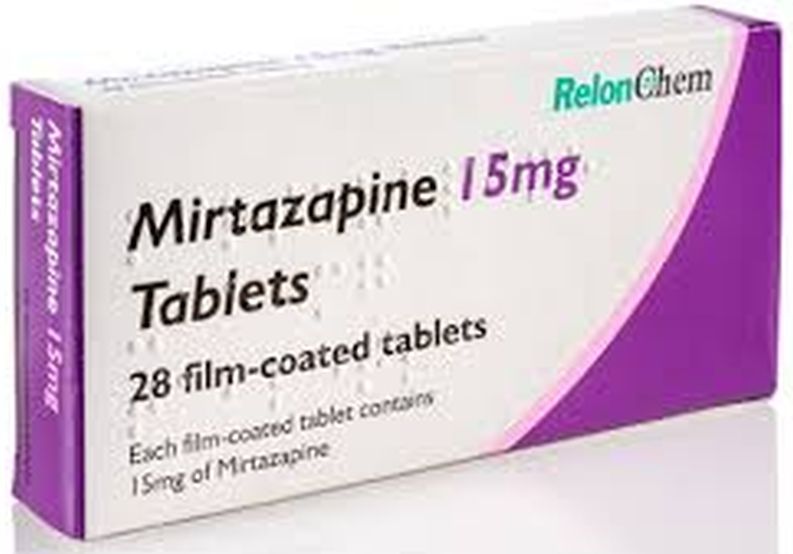 The decision was made to stop his unescorted leave and prescribe a low dosage of the antidepressant Mirtazapine, but his observation level wasn't changed. Dr Okonkwo, a ward doctor said in court that his level of risk should have been upgraded to red. There were no extra concerns about Dominic that night, but before the end of the night shift a nurse completed the daily risk assessment and changed the observation level to 15 minutes as a "precautionary measure". The nurse mentioned the change to 15-minute observations to the day staff, and a healthcare assistant was delegated by the nurse in charge to organise observations. This change was not checked by the nurse, who told the court: "The ward was in chaos on that day."
That afternoon, a healthcare assistant went to see Dominic but couldn't open his door. The door was forced open, and Dominic was found attempting attempt to take his life by using his shoelaces as a ligature. First aid was administered, paramedics arrived and Dominic was flown to Southmead Hospital where he died nearly a week later.
There was no document provided to the inquest showing that Dominic was on 15-minute observations; the only record was of hourly observations up until 1pm. The accounts from staff differed, and not all the required paperwork was completed.
The family's lawyer was critical of the lack of psychological input throughout his time as Kewstoke (bottom of page). She was also critical of the poor record-keeping, the fact that the risk assessments did not fully reflect Dominic's risk of suicide, and that concerns reported by his mother were not acted on. The family were also critical of the suicide-proofing, which meant Dominic's shoelaces were not taken away.
After two weeks of hearing evidence, the jury concluded that depression was a factor and there had been "a lack of prompt action to assess his depressive symptoms". They said the response to the concerns raised by Dominic's family about him not taking medication, his low mood, and suicidal thoughts was "insufficient".
The jury described the daily risk assessment as "ineffective" without a long-term care plan, and said that neither a full risk assessment nor sufficient suicide-proofing was carried out even though Dominic's high risk of suicide had been identified. They also found a lack of clarity on roles and responsibilities for ensuring paperwork was filled out.
The jury concluded: "The evidence shows that there was a lack of clarity among staff regarding Dominic's level of observation on the day of the incident, and although we cannot conclusively say that this directly contributed to Dominic's death, it is a failure."
Merryn, who raised concerns repeatedly, felt let down. "I told them how ill he was in Paignton and nobody believed me, I told them that he wasn't taking his medication when he was in Cygnet Taunton and I was right, I told them in Kewstoke that he was very depressed and suicidal and I was right," she said. "And each time people weren't listening, that's my biggest frustration.
"Dominic needed psychology input to help him deal with all this guilt, unreal memories and the acceptance of his diagnosis," Merryn added. "If that had been delivered, I do think the outcome could have been different."
From my point of view, the most interesting contribution was that of Dr Okonkwo, the ward doctor who said in court that Dominic's level of risk should have been upgraded to red. This may well denote that Dr Okonkwo is the only doctor involved in Dominic's care who was aware of the risks involved in prescribing Mirtazapine. Or, at least, the only one who admitted to knowing the risks.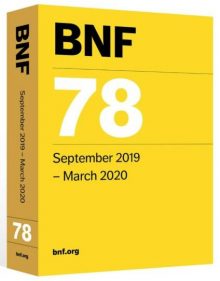 All doctors who prescribe medication in the UK are duty bound to adhere to what is in the British National Formulary (BNF). This contains the paragraph: "The use of antidepressants has been linked with suicidal thoughts and behaviour. Where necessary patients should be monitored for suicidal behaviour, self-harm or hostility, particularly at the beginning of treatment or if the dose is changed."
Dominic had recently been prescribed Mirtazapine, in addition to the anti-psychotics and whatever else he had been given. This may well denote that Dr Okonkwo is the only doctor involved in Dominic's care who was aware of the risks involved in prescribing Mirtazapine. Or, at least, the only one who admitted to knowing the risks.
Over the past 18 months or thereabouts, in the inquests which I have investigated, Mirtazapine has been linked to more incidences of self-inflicted deaths than any other antidepressant.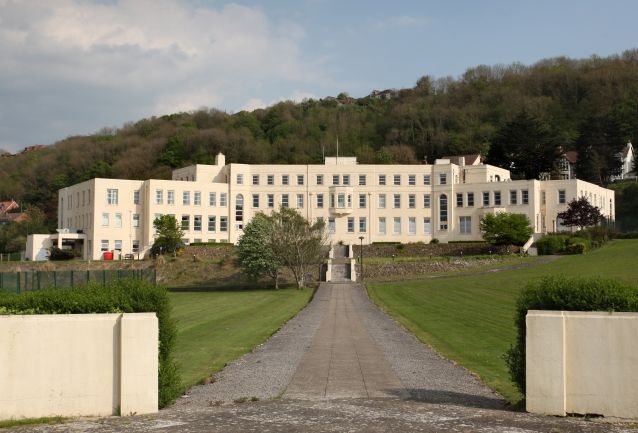 Related Articles:
The Lawyer and the Nightingale
Maria and Missed Opportunities