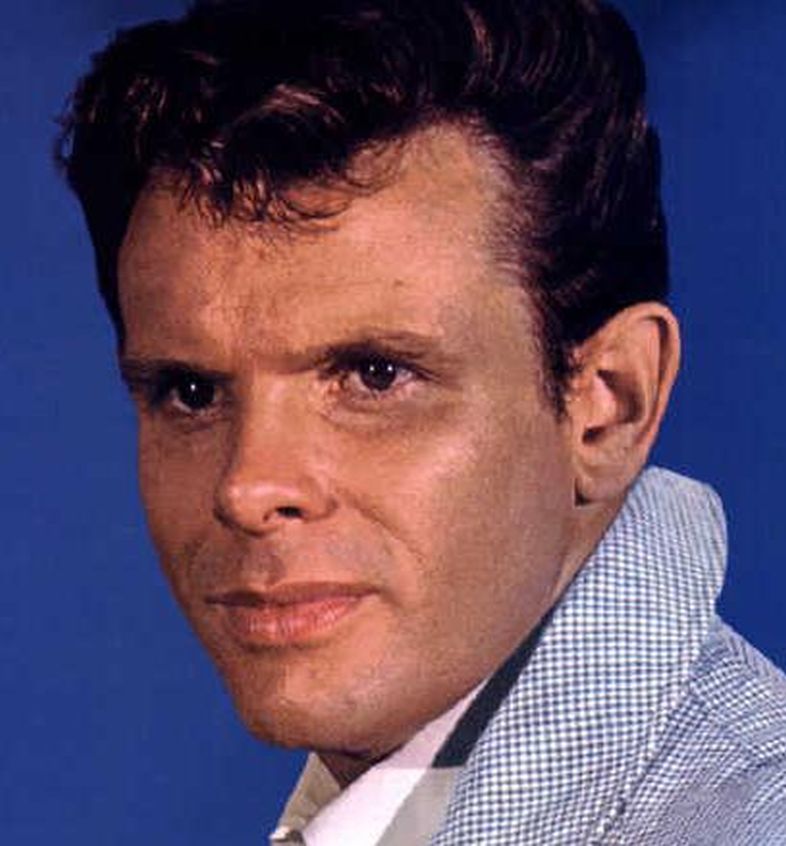 Today is the 25th anniversary of the death of Del Shannon (above), who died on February 8th 1990 at the age of 55.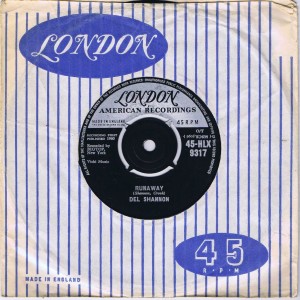 Del was a singer-songwriter whose career took off in spectacular fashion with the release of the song Runaway (left) in 1961. This was a worldwide hit, and was one of the first records I bought as a schoolboy in England who was just beginning to take an interest in pop music.
Over the next few years, Del had more hit records around the world, including, in chronological order: Hats Off to Larry; So Long Baby / The Answer to Everything; Hey Little Girl; Cry Myself to Sleep; Swiss Maid; Little Town Flirt; Two Kinds of Teardrops / Kelly (my particular favourite); Two Silhouettes; Sue's Gotta Be Mine; That's the Way Love Is; Handy Man; Do You Wanna Dance; Keep Searchin' and Stranger in Town.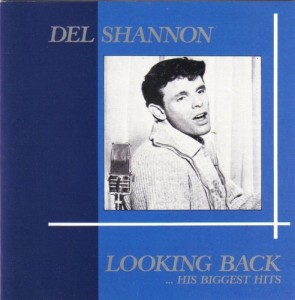 Many of these singles found their way into my burgeoning record collection. As time and technology moved on, I replaced them with the compilation CD Looking Back (right) which I still play now, even though the songs on it are all more than 50 years old.
In the 1970s, Del's career slowed, due partly to his increasing dependence on alcohol. In the 1980s, however, he overcame this problem, married his second wife LeAnne in 1986, and began to tour again.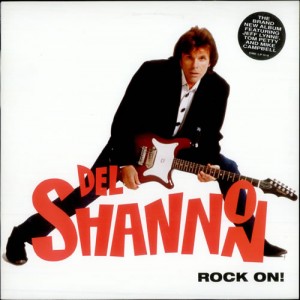 He recorded the album Rock On! (left), which included the songs Walk Away and I Go To Pieces. The album was produced by Tom Petty and Jeff Lynne, who at the time were members of the studio band the Traveling Wilburys, along with Roy Orbison, George Harrison and Bob Dylan. After Roy Orbison's death, it was suggested that Del might replace him in the band.
Del was once more in demand, and he found himself under pressure. Unlike many other performers, Del organised all of the scheduling of his shows himself, which proved especially stressful at this time as he was planning a European tour.
In January 1990, Del consulted his family doctor who suggested that he should take Prozac, which had been available in the USA for two years, and which is now usually known as Fluoxetine. Del was reluctant to accept the prescription as, after his experiences with alcohol, he was wary of any chemical stimulants.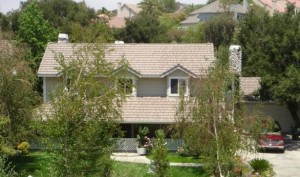 The doctor convinced Del to take Prozac by telling him that the drug was just a mineral that was missing in his brain. 15 days later, Del shot himself at his home (right) in Santa Clara, California, after kissing his wife as she left for the grocery store.
At first, LeAnne (left) believed that her husband's death must have been an accident, saying: "Del was too loving, too considerate a person to do something like this. He would never do it, knowing it would hurt those who loved him."
She came to realise, however, that Del was, in fact, a victim of Prozac, with the culpable parties being the drug's manufacturers Eli Lilly and his family physician. She said: "I watched him turn into somebody who was agitated, pacing, had trembling hands, insomnia, and couldn't function."
LeAnne filed a complaint against Eli Lilly, alleging that Prozac had caused Del's death. Her lawyer Leonard Finz said: "We are charging Eli Lilly with the same degree of culpability as if it was Eli Lilly's finger around the trigger of the weapon that shot the bullet that ultimately took Del Shannon's life."
The case never reached a public court, but it is believed that LeAnne was offered an out-of-court settlement by Eli Lilly.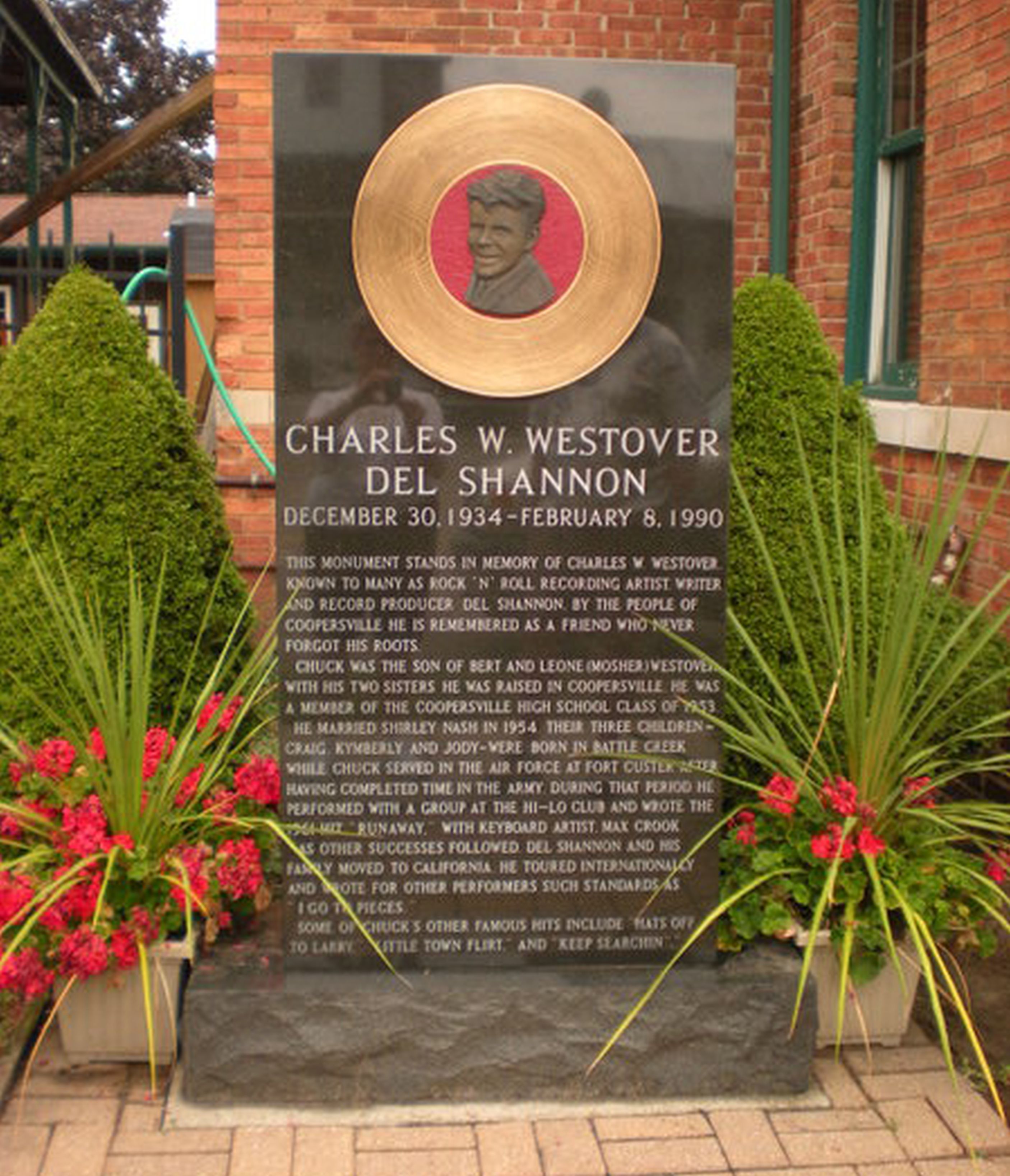 Other tributes to Del Shannon:
PROZAC: Remembering Del Shannon – Taken From Us 25 Years Ago Today
"Del Shannon saving lives through his tragic death – exactly the way he would want it. Few knew how compassionate a person and spiritual a person Del was. He would want the world to learn from what happened to him to cut his life so short. He would want the world to know that suicide was NOT something he chose …"
Psychiatry Ruins Creativity – Remembering Del Shannon
"The artist can be a powerful and greatly beneficial influence on society. Society in turn needs to take care of its artists …"