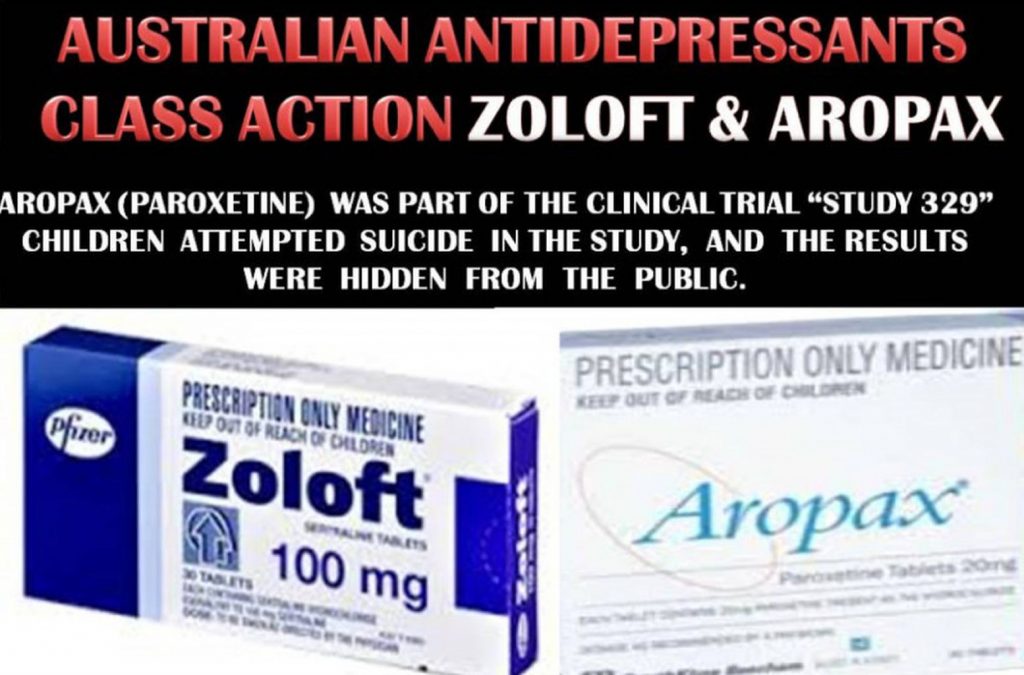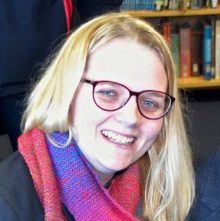 Just a few days after a Chicago jury decided that GSK's Paroxetine was to blame for the suicide of a 57-year-old lawyer, an article in the Australian edition of the Daily Mail by journalist Belinda Cleary (left) revealed that the same drug has inflicted severe psychological damage on several children, including Seth, who was first prescribed the drug when he was only five years old.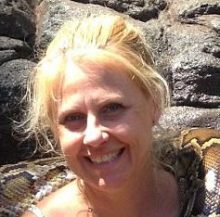 Seth's mother Donna (right) is just one of a number of people involved in a class action over the use of 'adult' antidepressants on children in Australia.
Tony Nikolic, the lawyer running the proposed class action, said that he had heard the stories of up to 60 children who suffered severely after taking antidepressants. "The complaints range from people who were given it from as young as five, to teenagers who were put on them."
His class action is targeting two drugs in particular. One is GSK's Paroxetine, marketed as Aropax in Australia, but also known in other parts of the world as Seroxat or Paxil. The other is Pfizer's Sertraline, marketed in both Australia and the USA as Zoloft.
Tony pointed out that the fact that the two drugs  are "not recommended for children" is little known to parents, and that, although the product information on both drugs says that they are not recommended for children, doctors continue to prescribe them.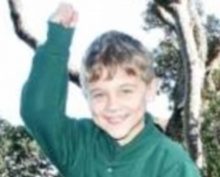 Donna told Belinda how antidepressants turned her "gentle, loving" son into an angry and suicidal young boy. Seth was diagnosed with separation anxiety and ADHD in March 2012, when he was five (left), and at the end of the year he was put on 20mg of Aropax. Donna thought she was "doing the right thing" by her son when she gave him the drugs because she "assumed the doctors knew what they were talking about".
The drugs appeared to "fix" Seth's anxiety when he was first introduced to them. Donna said: "For five days he was almost euphoric. He had no fear or inhibitions, he was busking, he was going to class, he was like a normal child. I thought it was working. Then he started having fits of laughter – even when he was in trouble. Not long after that things started going wrong."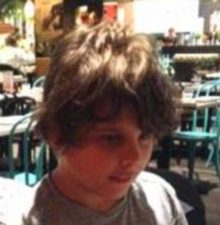 Then the angry bursts started, which meant Seth became a problem at school and could no longer attend (right). "The smallest things would set him off. It could be something simple like asking him to have a bath or go brush his teeth." He became violent toward his mother and started hitting her and trying to rip out her hair.
When he was nine, and his behaviour was deteriorating, the family decided he needed more help. Doctors doubled his dose of the drug. "He was euphoric again and I thought I must have been wrong to think it wasn't working the way they said it would. But then he got way worse and I knew it was the medication. Seth's suicidal tendencies got worse.
"His father called me one day and told me Seth needed me. By the time I got to him, he was in a ball, rocking in the corner, yelling: 'Daddy please kill me I don't want to do this anymore'. It was absolutely heart-breaking, really hard to see your own child like that," she said.
"I never knew [Aropax] wasn't for children, we were never told. If I had I wouldn't have made him take it."
"One day I came outside and he had a pair of scissors to his chest – he kept saying he was going to do it, so I had to call an ambulance," Donna said.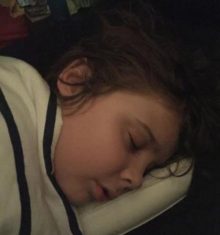 "He was cuffed by paramedics and at the hospital I had to watch as he was held down by doctors, three security guards, nurses, and his father so he could be sedated."
Now, aged 10, Seth is in a psychiatric ward of a Sydney hospital (left) after a devastating few months where he would go from "rocking and crying in the corner asking his parents to kill him", to trying to jump out of his mother's moving car while being weaned off Aropax.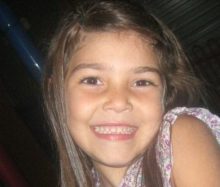 Mel, from Brisbane, also revealed the devastating effect that antidepressants had on her daughter Maiya, now 13. After being prescribed Zoloft when she was just six years old (right), Maiya started "fantasising about death". Mel said: "I will never forget the moment she looked up to me and said 'Mummy, I want to go with the angels now'; it was just after an episode which saw her crying for days."
Maiya's depression continued to spiral out of control, so doctors gave her more of the drug – which her mother says just made her sicker.
The once bubbly little girl had her two sisters, Jazlyn, now 12 and Gemirah, 7, "walking on eggshells every day. She would attack her sisters and scream and yell – but what is worse is when she would just cry. She cried for hours and hours and hours at a time it is heart-breaking to see your baby do that and not know how to help."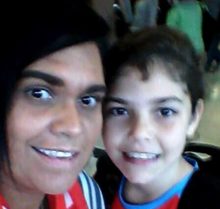 "By the time she was 10 she was cutting her hair every time she got frustrated (with Mel, left). When we went to see doctors they would put up her dose." The young girl had "given up on life" and had stopped going to school and playing sport.
Then, 12 months ago, Mel stumbled across information on antidepressants which revealed that Zoloft, the drug her daughter had been taking, was 'not recommended for children and could cause suicidal thoughts'.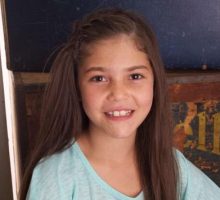 "I just burst into tears when I read it – I showed my mum, I couldn't believe it. We weaned her off Zoloft, which was really tough but now she is a completely different kid (right). She is not angry and there is no aggression. We don't have unhappy days anymore," Mel said.
"She will always have anxiety but we can cope with that – better then all those days of uncertainty, unhappiness and utter sadness. We never want to see that again.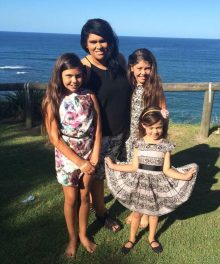 "I thought I was doing the right thing for her, I was just doing what the doctors said, I thought I had lost my baby girl to depression. Finding out the drugs I told her she had to have were making her sad kills me," Mel said.
"I am only speaking out because I never want any parent to go through what we have been through or to have their kids suffer like this. I have seen a spark in her beautiful face that I though we lost a long time ago."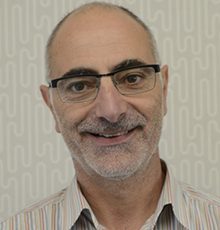 Dr Jon Jureidini (right), a psychiatrist and research leader at Adelaide University, said that antidepressants are widely used to treat anxiety in young children – but that there is "no evidence supporting it". He says that doctors are given "contradictory information" from the pharmaceutical companies, which "over the years have promoted the use of antidepressants in children", despite the warnings on the drugs which say use for children is not recommended.
He said: "There is information which suggests tens of thousands of young people are on antidepressants in Australia. With these so-called antidepressants a small number of children become suicidal and violent. With any drug used in children it should be monitored very closely, and parents should get a second opinion."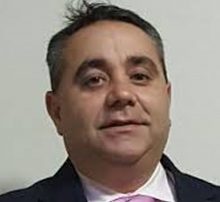 Tony Nikolic (left) has also looked into the possibility of a class action for adults – because they "are not told it is so hard to get off" and has had contact from about 1400 interested people.
"This is a hard one as people don't know how to complain because they are just one little person who have to try and prove their case against a multi-billion dollar corporation. There is interest in both cases, but I have a firm belief a case for children for Aropax and Zoloft has a reasonable prospect of success."
The lawyer is looking for more people affected by antidepressants after being diagnosed the drugs as children.
"We are looking for children who have demoniacal physical and psychological disabilities – Kids who took meds and are now in jail or took meds and jumped off a balcony and are now paraplegics. These cases could help move the proposed class action forward.
"The Australian court is difficult. Instead of the corporation having to prove that they are right, the little people have to prove that the medication is dangerous and whatever has happened was caused by it."
It is important to point out that, just because Paroxetine and Sertraline are being targeted, it does not mean that other SSRI antidepressants, such as Citalopram (Cipramil / Celexa) and Fluoxetine (Prozac), are any safer. They are all more likely than not to do damage to the developing brains of young children, as are ADHD drugs such as Ritalin, and just about any other form of psychotropic medication.
Perhaps there are features in the case brought on behalf of Stewart Dolin that may help Tony Nikolic and others involved in the action. And perhaps, if doctors were held accountable for the reckless prescribing of toxic, mind-altering drugs to children, then the dubious, discredited practice would come to a long-overdue stop.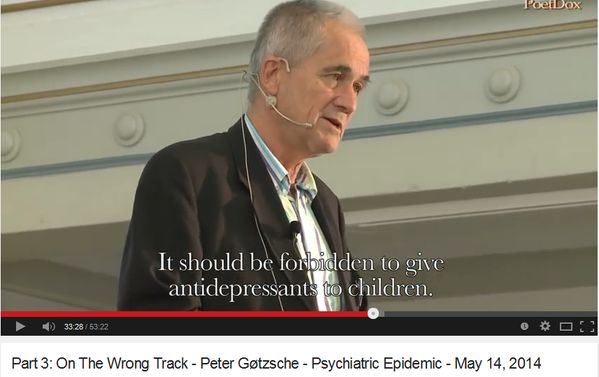 Update (May 7 2017)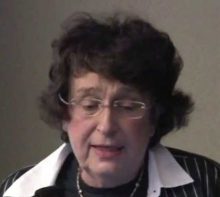 Donna and Mel both appeared in a feature shown on TV in Australia earlier today, along with Yolande Lucire, who explained why SSRI antidepressants should never be given to children.