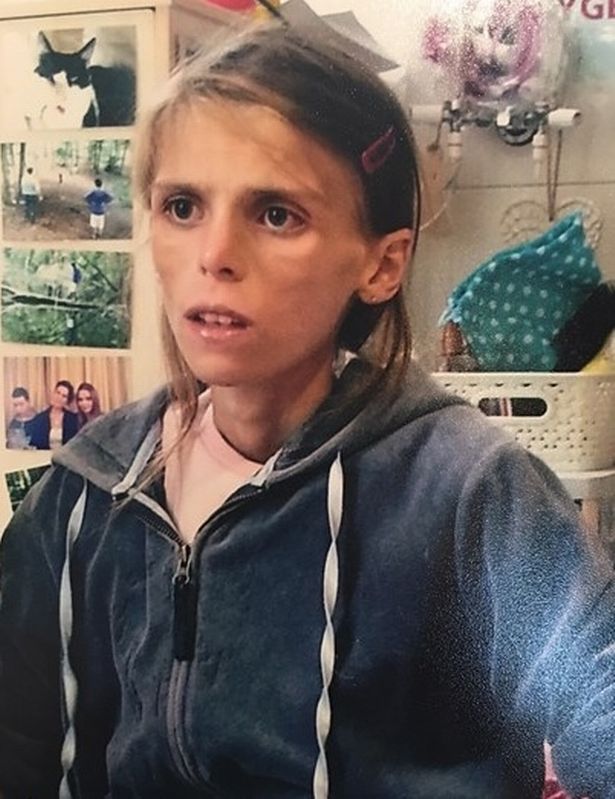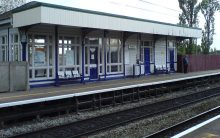 On December 9th 2015, 15-year-old Pippa ("Pip") McManus (top) lost her life when she stepped in front of a train at Gatley Station (right) in South Manchester.
For three years, Pip had been battling against anorexia. When she was 12, she began worrying that she was getting fat. She became obsessed with her diet and started exercising compulsively. She joined running and boxing clubs and would survive on very little food.
By the end of 2012, Pip's parents, Jim and Marie, were concerned enough to get medical help, and she was treated by Stockport Child and Adolescent Mental Health Services (CAMHS) and Galaxy House.
At the age of 13, Pip was detained under the mental health act and admitted to the Priory in Altrincham. While she was there, Pip developed depression and a tendency to self-harm.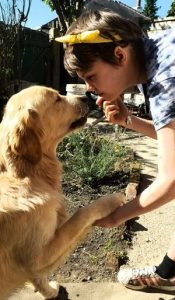 During one visit home, she wrote 'goodbye' notes to her family, her doctors and even her beloved dog (left). They read: "I do want to grow up and have a life, at the moment I don't have one. I can't fight anorexia anymore. I have tried so very hard, but it has won me."
Pip had been at the Priory for 15 months when, despite concerns from her parents that her treatment had stalled, she was released on extended home leave on December 4th 2015, five days before her death. It was said that Pip "had been engaging with her treatment, eating relatively well and had a reasonable weight" prior to her release. Jim and Marie felt that they were "left with no choice" but to agree with the Priory's assessment that their daughter should go home.
On the day she died, Pip had argued with her family over excessive gym use and told them that "I'm going to kill myself now". She walked away from the family home and headed for the local station.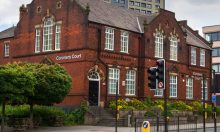 Yesterday, the jury at her inquest at Stockport Coroner's Court (right) delivered a verdict of suicide, with the following contributory factors:
Inadequate community care and specialist post-discharge support for Pip and her family.
Failure to implement a timely care plan and lack of cohesiveness amongst agencies.
Inadequate communication of enhanced risk of suicide on discharge.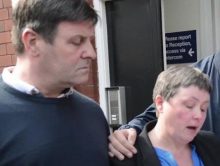 After the inquest, statements from Jim and Marie (left) showed that they were unhappy with Pip's treatment. Marie said: "We believe the failings in our daughter's care from beginning to end resulted in her death… Effective treatment is needed more quickly and if this had been available to our beautiful daughter maybe she would still be alive today."
Jim described some of the care Pip received as "quite disturbing," and added: "I feel over the three years of the illness there were a lot more failings than just the build up to her discharge. From start to finish, Pip was failed terribly."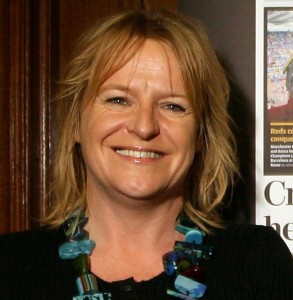 Deborah Coles (right), director of INQUEST, said: "Pip's death has exposed a mental health system which pushed through the discharge of a highly vulnerable child without any of the support or care in place to make sure she would be safe. Her terrified family knew there was huge risk. Their concerns were dismissed and minimised throughout."
Subsequently, most of the UK's national daily papers, including the Daily Mail, The Sun, the MIrror, the Metro, the Independent, The Guardian, The Times  and The Telegraph reported a summary of the inquest. The BBC produced a report for their online website, while ITV included a video along with their report. The Manchester Evening News had also published reports after the first day of the inquest almost two weeks ago, and an interim report last week.
However, not one of these reports included any details of the "treatment" undergone by Pip while she was at the Priory. Her parents said in an interview that she began to put on some weight but, as she did so, she began to have suicidal thoughts.
Doctors at various branches of the Priory have shown themselves quite willing to flout NICE Guidelines by prescribing SSRI antidepressants to children in their care. 17-year-old Sara Green (left), Charlotte Cobbald (17), George Werb (15), Ashleigh Bowes (14) and Amy El-Keria (14) all took their lives after having been prescribed SSRIs while in the residential care of the Priory.
Pictures of Pip taken shortly before her death show the dilated pupils which are one of the most frequently-reported side-effects of SSRIs. And a post on her social media account two weeks before her death referred to an anti-psychotic drug: "Literally can't move I'm so drugged up on bloody olanzopine" [Olanzapine].
If, as I suspect, Pip had been medicated with SSRIs while at the Priory, it would seem likely that her impulsive, violent death was caused not by anorexia, but by akathisia, another side-effect of taking SSRIs, and the very reason why NICE does not consider them suitable for children.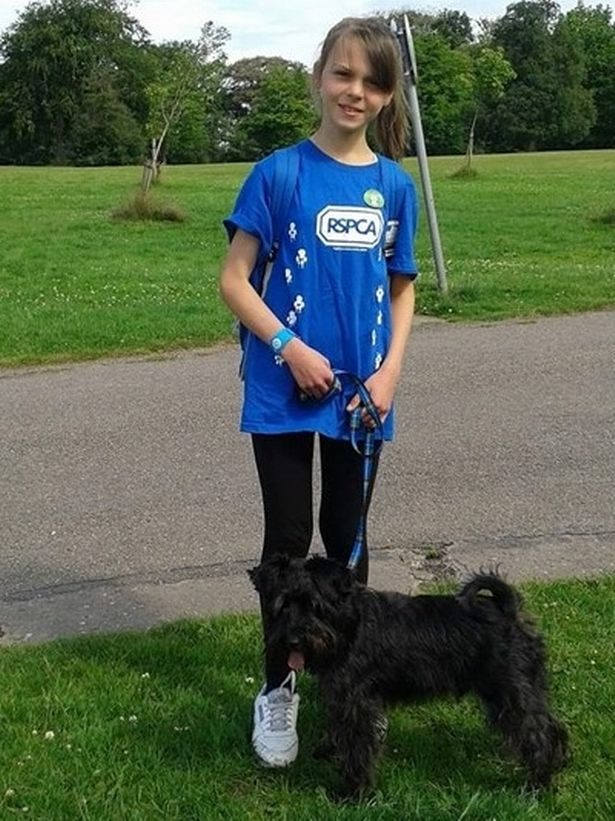 Update (Dec 2017):
In October, the Stockport Safeguarding Children Board published a Serious Case Review of the treatment given to Pippa.
There are a few references to medication in the 99-page review, the first being that, in August 2014, Pippa was prescribed Promethazine (a sedative) before she was admitted to the Priory the following month.
I found no further mention of medication until "On 5th March 2015…Pip's mood appeared low and agitated. Pip's consultant recommended Pip commence on Fluoxetine to treat low mood, agitation and obsessive compulsive thoughts…the dose was started on 10mg and later increased to 20mgs per day on 13th March 2015."
The following month, Pip began to voice thoughts of suicide: "Pip, who was already on a prescription of Fluoxetine, opposed the consultant's plan to increase the level to help manage the high level of obsessive compulsive symptoms…An urgent treatment order was authorised to prescribe the higher dose without Pip's consent."
"Over the next few weeks Pip's mood fluctuated but overall appeared brighter on the unit especially when interacting with peers. The consultant was of the view that this was due to Pip responding positively to the higher dose of Fluoxetine."
At some point, Olanzapine was prescribed, as: "On the 4th June 2015 Pip's medication (Olanzapine) was increased to help reduce the strength of 'anorexic ruminations and guilt'."
The final mention of medication was that, in October, "Pip's medication was increased back again to help manage the symptoms of body dysmorphic disorder."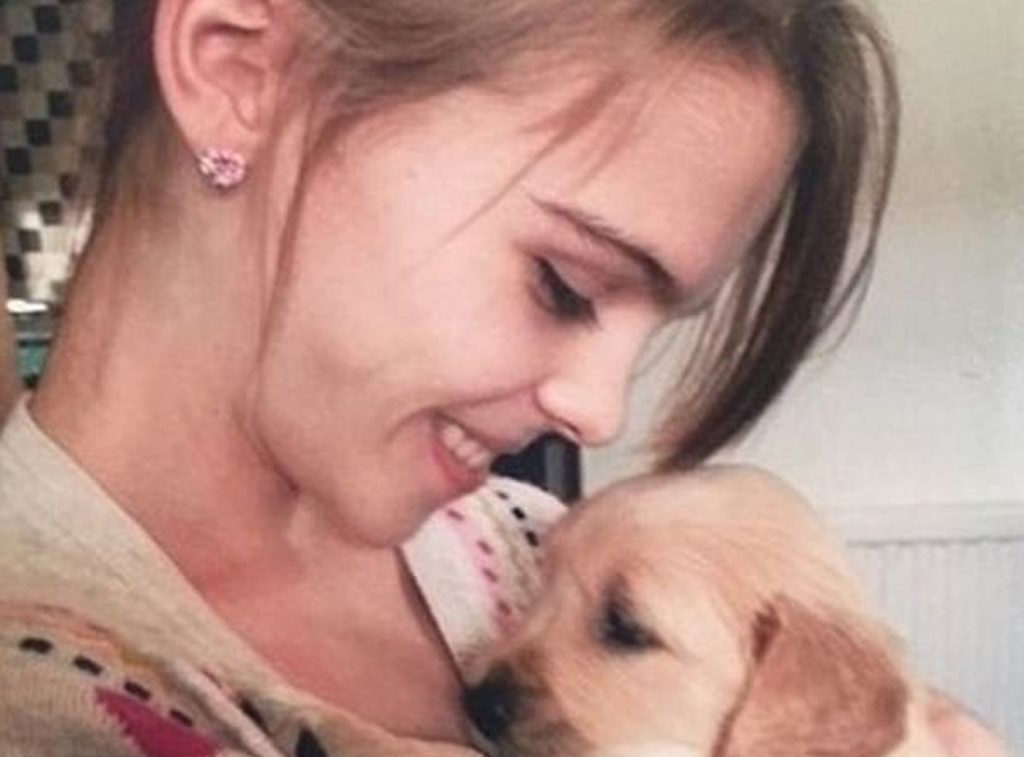 Footnote: Jim and Marie McManus are raising money for The Pip Foundation, through which they hope to create an early intervention centre for anorexia and bulimia, to be called Pip's Place.
Related Articles:
The Lost Children (2014, 2015, 2016, 2017 & 2018)
Why we shouldn't give Prozac to children
Were these children given Prozac?
Dana's Human Rights – and ours
Jake, Aged 14 (Part One, Part Two & Part Three)