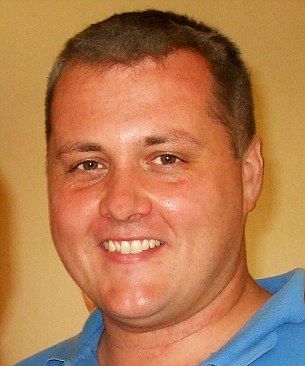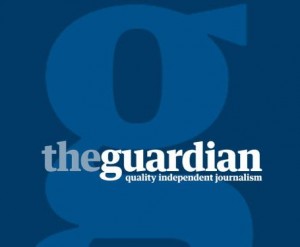 Beneath the headline Falling through the Gaps, yesterday's Guardian related the story of Martin Strain (above), who took his life last August at the age of 34.
Martin had attempted suicide in 2007 after having been made redundant. The attempt resulted in hospital treatment for his injuries and access to private psychiatric care through his work health insurance. For the next 3 years, there were occasional reviews with psychiatrists, and a regime of antidepressants that he continued to take throughout the rest of his life. During this period, Martin and his wife Lindsey moved from Essex to be nearer to his family in Leeds for support and he got a new job with a financial services company in Bradford.
In 2012, Martin felt he needed more help, which he sought from the Single Point of Access in Kirklees. However, because Martin referred to a history of cocaine and alcohol misuse, one-to-one psychiatric therapy was not offered, and he agreed to attend sessions at a project concerned with addiction disorders. Lindsey (right) said that it did not help, and he went along to just three sessions.
Martin's father Adrian told last month's inquest that nobody knew whether the drug and alcohol use was caused by his mental health, or the other way round, and he was not offered access to the "dual diagnosis" programme that treats both conditions. At this point, it is pertinent to add that a craving for alcohol, in particular, is associated with use of antidepressants.
Two more years of antidepressants followed but, by February 2014, Martin again felt he needed more direct help. He took sickness leave from his job as an IT analyst, and contacted his GP. His state of mind was assessed by the South West Yorkshire Partnership NHS Foundation Trust (SWYPFT) on the telephone, and when asked about the regularity of thoughts of self harm, he estimated that he felt he wanted to be dead up to six times in two weeks, but did not want to let down his wife and siblings.
Martin was not judged to be at current risk of suicide, and was assigned to a self-help course with 50 strangers and paper questionnaires for company. He never completed the course, but was discharged back to his GP and the assessment process began all over again. In June, he was given an appointment to see a psychiatrist, but the first available date was October 8th.
On August 1st, Martin took his life by hanging. Toxicology tests revealed that there was no alcohol in his system, and no drugs apart from normal therapeutic traces of his antidepressants.
Recording a verdict of suicide, assistant coroner Dr Dominic Bell said that Martin was "lucid and deliberate" in his actions, and said he had never revealed the severity of his condition, in terms of consideration of suicide, to his family, GP or mental health services.
Dr Bell added: "If responsibility for assessing the nature of Martin's condition was invested in an individual with appropriate expertise, the severity and implications of his deterioration may have been recognised and acted upon."
In a report, the SWYPFT stated that the length of time that Martin was expected to wait to see a psychiatrist was in keeping with the quality standard for waiting time, which is 18 weeks from the point of referral.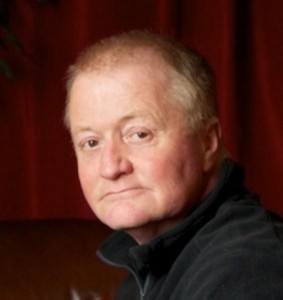 Adrian Strain (left) believes there was a lack of liaison between his son's GP and the services that Martin found himself using. He said that, in the last two years of his life, Martin was  "bounced from professional to professional" during a round of "telephone assessments and failed telephone contacts" and "rarely seen in person" by the Trust. He had expressed suicidal thoughts, but not an intention to act on them. His case was not considered a serious enough suicide risk for him to be allocated a care co-ordinator, a professional with whom he could have built up rapport and trust.
Martin's family believe that face-to-face assessments are crucial so that body language can be observed, and treatment should be more proactive than reactive. Adrian Strain said that attaching a community mental health nurse to GP practices could be very beneficial: someone who knows a patient's history and care plan and has a rapport with them.
"Martin's is not a unique case and there will be thousands like him suffering who are unsure of what services are available and of benefit to them," said his father.