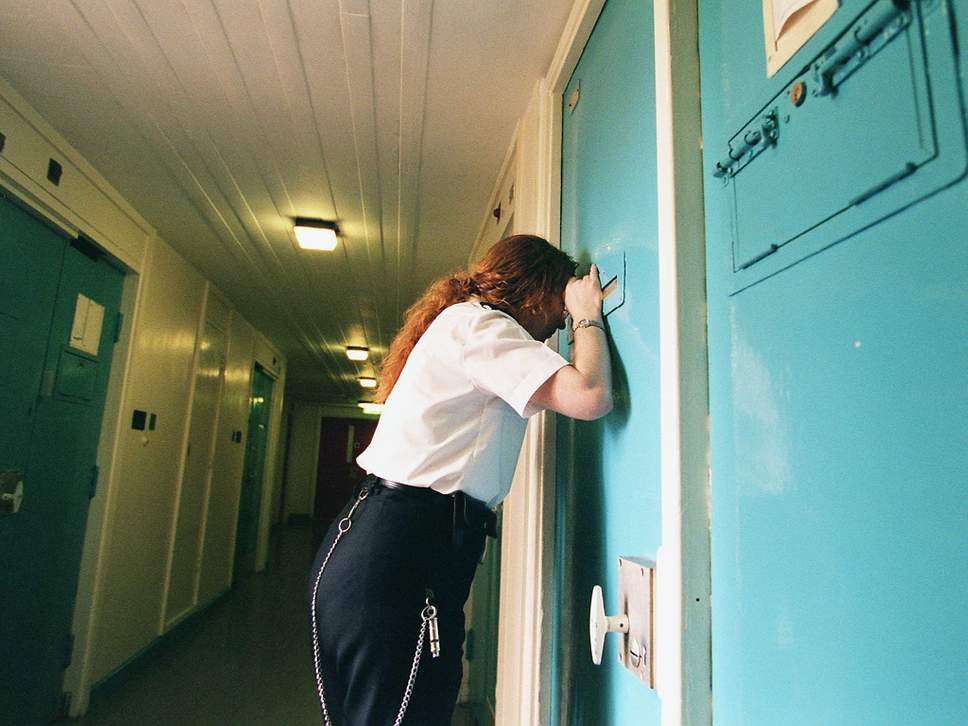 An in-depth investigation into the links between antidepressants and self-inflicted deaths in England's prisons between 2004 and 2016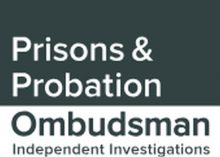 The website of the Prisons & Probations Ombudsman contains an archive of reports of investigations carried out by the PPO into "Fatal Incidents" in the various prisons of England and Wales. These cover not only self-inflicted deaths, but also deaths by homicide, accident and natural causes. They are not published on the website until after the inquest has taken place, although no changes are made to the report as a result of the inquest.
There are literally thousands of reports in the archive, dating back to 2004, but I was able to use the filters to study the reports of self-inflicted deaths by women in England's prisons – at present, there are no prisons for women in Wales.
Until 2015, the name of the deceased was not revealed on the report, although this can be elicited by using the Deaths in Prison Custody database, which lists the names of those who died in prison custody between 1978 and 2014.
Direct quotes from the PPO reports are in italics.
2004:
On the PPO website, the earliest report of the self-inflicted death of a woman is that of 22-year-old Sheena Kotecha, who died at Brockhill Prison on April 3rd. Sheena had spent a week in Brockhill in 2003, and returned on February 13th 2004. Records showed that her GP had prescribed her Citalopram in August 2003 but, by the time she returned to Brockhill, she was no longer taking the tablets. She was known to be at risk of suicide, and was observed 96 times a day. On February 19th, she "was prescribed Citalopram (a brand name for Cipramil) at 20mg daily for her depression." She collected her medication "daily until 25 March", but "the record chart records DNA (Did Not Attend) for dates 26 March to 2 April." On April 2nd, she attended court in Leicester for sentencing and returned to Brockhill. The following morning, staff found Sheena hanged in her cell.
On April 17th, Julie Hope (35) died in hospital, after hanging herself two days earlier in her cell at Holloway Prison. She arrived at Holloway on April 1st, and was prescribed Diazepam and Zolpidem. She told a nurse that "she was taking antidepressants, but could not remember their name". However, the PPO Report states: "Prior to coming into prison, the woman had been prescribed antidepressant medication by her General Practitioner (GP). This had been effectively withdrawn from the time she arrived in prison. Stopping her medication could possibly have affected her state of mind some two weeks later when she hanged herself."
On April 18th, 32-year-old Louise Davies was found hanged in New Hall Prison, to where she had been transferred on March 29th. She had "a history of impulsivity, aggressive outbursts, a failure to tolerate frustration and numerous episodes of deliberate self-harm." Although the PPO Report does not reveal specifically what psychotropic medication she was taking, it includes a psychiatrist's diagnosis that: "the woman suffers from borderline, or emotionally unstable personality disorder, and this diagnostic entity contains within it a degree of mood swings and depressive behaviour." Elsewhere, the report mentions Louise's "failure to take medication" but also mentions that, on the evening of her death, she was "given medication".
On May 8th, Sharon Miller (45) hanged herself in Durham Prison. Prior to entering her previous prison, Sharon had not been on any kind of medication. However, in May 2003, she was prescribed Amitriptyline. After a week, her prescription was changed to Mirtazapine. 3 weeks later, this was changed to Fluoxetine, which she took for the next 7 months. On August 21st she was transferred to Durham, where she continued to take Fluoxetine until January, "suggesting it was doing her no good". During the period of withdrawal that followed, Sharon began to have suicidal thoughts and, on April 20th, she "made a noose." The day before she died, she asked to resume taking Fluoxetine. The prescription was never dispensed.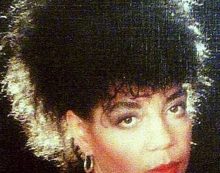 On June 1st, 40-year-old Rebecca Smith died by asphyxiation in Buckley Hall Prison. The report states that: "The woman had long-term mental health problems, exacerbated while in prison by her non-compliance with medication. This investigation has also revealed that the medication she did take was not always supplied at the correct time." Although the medication is never named in the report we read that, in January, "her existing medication should be maintained" and, in April, "her current medication regime appeared to be effective". Four days before she died, Rebecca decided to stop taking her medication.
On October 15th, Katherine Jones (19) was found hanged in her cell. She had never been in a prison until she arrived on remand at Brockhill on August 25th, where she "disclosed that she was currently taking antidepressants (Prozac 20mg)." On September 18th, Katherine made an application: "Can someone review my medication please? I don't think my Prozac is working anymore. Some days I'm high as a kite, others I want to kill myself." On September 23rd, she had an appointment with a psychiatrist. She said that "she wanted to try without any medication. This was the last day that she took Prozac." Two days before her death, Katherine "was again seen by the psychiatrist. She was described as euthymic (normal mood), having stopped her Prozac."
2005:
On February 2nd, Vicky Robinson (26) was found hanged in her cell at the healthcare centre at New Hall Prison. She had arrived at the prison on November 9th 2004, having been remanded in custody. It was not her first stay at New Hall. On arrival, Vicky said "she would kill herself, that she had nothing to live for and was fed up with her way of life." Shortly afterwards, she took an overdose of Dihydrocodeine. The doctor decided to reduce her dosage of Trazodone for her own safety, and the following month Vicky made a formal complaint "that she would like to be on the dosage of Trazodone that she had received whilst in the community." The doctor's reply was that "she was dependent on Trazodone, and he thought that he would slowly reduce her dose." Vicky later complained that: "I am hearing voices and am sure that this, linked with my depression can be treated but if I never get to see anyone from this specialist area, how can I get the help that I need?" After Vicky's death, her mother "asked through her solicitor whether her daughter, with her severe psychiatric history and propensity for severe self harm, should ever have been held in custody, rather than in hospital."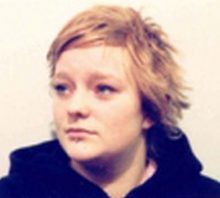 On August 21st, 20-year-old Louise Giles died after tying a ligature around her neck in her cell at Durham Prison. Her inquest heard that "Between the ages of 13 and 19, Louise had taken 20 overdoses and attempted suicide or self-harm a further 40 times in New Hall Prison. After her conviction for murder in May 2005 she was sent to the women's unit at Durham, where she tried to harm herself 23 times in the three months before her death." At a case review on March 21st, Louise "was reported to be on lots of psychotropic medication". On April 4th, an officer suggested to Louise that she do some cleaning, but she replied that "she was shaking too much to clean properly, but she hoped to improve with different medication." On April 17th, a nurse found her "difficult to engage, feeling depressed, not settled yet." By the time a further case review took place on April 22nd, "the psychiatrist had recently changed the young woman's medication". Among the drugs she was taking at this time were sodium valproate, Haloperidol and mood-stabilisers. On May 5th, "she saw the psychiatrist at her cell door to discuss a change in medication." On June 12th, she was prescribed sleeping tablets. On August 12th, Louise had to have treatment after cutting her stomach. At 10 pm on August 21st, she told a nurse that "she felt like self-harming and queried her medication". By 11:30 pm, she had died.
On October 28th, Karen Fletcher (30) was found hanged at Holloway Prison. The PPO report does not give any details of her prescribed medication, although she had a history of "mood swings, frequent self-harm episodes and suicide threats and attempts".  A nurse said that "she would see the woman on a daily basis for issue of medication", and at some point her sleeping tablets were increased.
2006: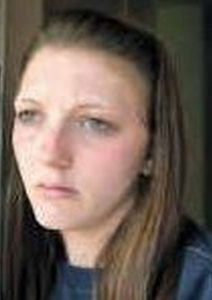 On May 10th, 42-year-old Valerie Hayes hanged herself in her cell at Styal Prison. She had arrived at Styal on April 1st, and was seen two days later "by a member of the mental health in-reach team who noted the medication that she had been on in the community." A report on her inquest stated that she had "bouts of severe depression" and "had been on a number of prescribed drugs." The PPO report does not identify these drugs, but mentions that Valerie "did not receive her Carbamazepine until 3 May." On May 4th, and also the following day, Valerie was found with a ligature around her neck. On May 7th, she made cuts to her legs which required hospital treatment. On May 10th, Valerie was violent towards staff and had to be restrained. "After a while, she calmed down and engaged with staff by talking with them." She was "subject to observations four times an hour." At 4:15 pm, staff found that she had blocked the observation panel. They entered her cell and attended to her, but she died in hospital later that day.
On October 8th, 28-year-old Lisa Woodhall was found hanging in her cell at Eastwood Park. She had undergone a gender re-assignment operation in 2004, and on her arrival at Eastwood Park in August 2005, she said that she was taking Mirtazapine, as well as Oestrogen and Omeprazole. In December, she was given an additional prescription of Carbamazepine and, later that month, was transferred to Send Prison. On February 24th 2006, Lisa reported that "her antidepressant medication was not helping." On June 26th , Lisa had a meeting with a psychiatrist. "He noted very similar information to that already recorded. The woman had been saying for a few weeks that the Mirtazapine was not working for her. The psychiatrist prescribed Clomipramine, an alternative antidepressant." On August 7th, the psychiatrist "increased the dosage of Clomipramine." A week later, he "authorised a further increase to her medication." On August 29th, Lisa was sent back to Eastwood Park. She did not receive her nightly dose of Clomipramine for the next three nights, as it was not in stock. She resumed taking it on September 1st. On September 21st, after self-harming, Lisa was prescribed Diazepam but, a week later, reported that it "was not working". 17 days later, she left a note, stating that she had been "murdered by ignorance and lack of appropriate care and help". After her death, Lisa's family "questioned whether the woman's prescribed medication might have caused any adverse reaction. The clinical review panel did not highlight any concerns regarding the medication."
2007:
On January 5th, 26-year-old Caroline Powell, a mother of five children, was found hanged in her cell at Eastwood Park, where she had been on remand since November 30th. Two days before her death, Caroline "went to see a doctor as she was feeling low. The doctor diagnosed depression and prescribed an antidepressant…The doctor was very clear that she did not present as being suicidal…On prescribing her Citalopram, the GP made plans for a follow-up appointment in two weeks. This was the last time he saw her." The PPO report concluded that ": Citalopram is an appropriate medication to give in this circumstance. Large scale studies have found that there is no clear evidence of an increased risk of self-harm and suicidal thoughts in young adults of 18 years or over using Citalopram." (Many independent studies carried out since 2007, as well as NICE and BNF guidelines, would have contradicted that finding)
On January 15th, Lucy Wood (28) was found unresponsive on the floor of her cell at Peterborough Prison. She had used some of her bedding to strangle herself. Lucy first arrived at Peterborough on June 2nd 2005. At the time, she was taking psychotropic drugs Citalopram, Quetiapine, Diazepam and Zopiclone, as well as Bromocriptine, Spironolactone and Metformin for various conditions. On more than one occasion, Lucy's parents "asked her clinician to write to the prison to ensure that she was receiving appropriate medication." She was released on licence in June 2006, but her licence was revoked the following month, and she returned to Peterborough, along with "eight types of medication". In August 2006, Lucy poured hot water and sugar on her leg, and was admitted to healthcare. The following month, a psychiatrist increased her dosage of Quetiapine. Over the next few months, she self-harmed a number of times, and a stockpile of medication was found among her belongings. At a meeting 3 days before Lucy died, the controlling officer explained how frustrating it was for officers to see what she was going through. He said: "We try to get her help and all we are told is that healthcare cannot help her and that she is on her medication and that is all they can do."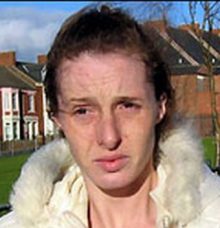 On April 18th, 32-year-old Kerry Devereux hanged herself in the segregation unit at Foston Hall Prison. Three months earlier, she had been transferred from Low Newton where "she had been the subject of special self-harm monitoring and support measures." She was already taking prescribed antidepressants before her sentence began in February 2006. At Foston Hall, Kerry self-harmed by cutting her wrist. "This was stitched and an ACCT form was opened. The woman was also to be referred to the mental health in-reach team for a review of her medication." However, the report states that "There is no evidence that the woman's medication had been reviewed or of a mental health review." The day before she died, Kerry assaulted another prisoner and was sent to the segregation unit.
On April 19th, Emma Kelly (32) was found hanged in her cell at Send Prison. In October 2016, she had arrived at Send from Bronzefield, where she had been prescribed Trazodone, then Mirtazapine. At Send, she faced bullying from other inmates. She self-harmed and "had regular sessions with a Community Psychiatric Nurse to address her mental health issues." A post mortem report found "very high concentrations of Fluoxetine and Zopiclone", as well as a therapeutic level of Citalopram in her system. Also after her death, a consultant forensic psychiatrist conducted a clinical review of her healthcare, in which she concluded that: "Based on the observations in the records, it appears that she benefited little from this medication. [Fluoxetine, an antidepressant, Chlorpromazine, a major tranquiliser, and Zopiclone, a sleeping tablet]"
On September 11th, 25-year-old Lisa Doe was found hanged in her cell at Send Prison. The report states: "At times she was prescribed antidepressants", but does not go into further details about her medication. While she was at Send, Lisa "admitted to…saving medication and using it in conjunction with alcohol".
2008: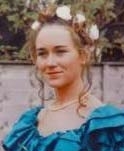 On January 23rd, Lisa Marley (32) died in hospital four days after hanging herself in her cell while on remand at Styal Prison. In October 2007, she had tried to take her life in the same way. She returned to Styal after treatment in hospital, and was released on licence in November. Lisa returned to Styal in January, having been charged with assault. Lisa had been diagnosed with borferline personality disorder and depression, and, during her time in Styal, Lisa was prescribed Citalopram, Quetiapine, Chlorpromazine, Librium, Valproate and Thiamine. In an interview for the report, a nurse said she recalled that Lisa "was demanding and wanted to ensure that her medication had been prescribed correctly."
2009:
On July 4th 2009, 45-year-old Julie Hooper died from a loss of blood caused by cutting her arms in her cell at Send Prison, where she had been detained since July 2007. The report states that: "Throughout her imprisonment, she frequently harmed herself, often so severely that she required hospital treatment. She was taken to hospital 22 times in the two years she spent at Send and was subject to self-harm monitoring for most of the period." She was prescribed "a number of medications, including antipsychotic and antidepressant drugs, tranquillisers and sleeping tablets."
2010:
On August 21st 2010, Melanie Beswick (34)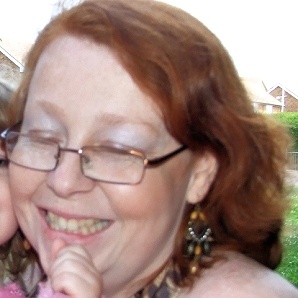 hanged herself in her cell at Send Prison. On July 5th, a prison doctor had reviewed her prescription of Fluoxetine. Melanie "asked if she could try a different antidepressant because her mood remained low." The doctor agreed to change her prescription to Escitalopram. Melanie "was instructed to take two capsules together for the next four days, then take one each day for another three days, and then stop taking this drug and switch to Escitalopram." On July 12th, Melanie was found on the ground outside the gym. She had banged her head against the wall until she passed out. The next day, she told an officer that "she was not happy that her antidepressant medication was being reduced." At an ACCT review meeting on July 22nd, Melanie said that "she was now feeling the benefit of the new medication, having taken it for over a week." The next week, Melanie was bullied by some prisoners, which resulted in her not collecting her medication for 3 days. On the morning of her death, Melanie was found lying under her bed in an unresponsive state. She was taken to the Royal Surrey Hospital where she became uncharacteristically aggressive, trying to pull out the cannulas in her arms and bend the tubes to stop the fluids going into her. At Melanie's inquest, a prison officer told how she tried to wrap the escort chain round her neck several times. The doctor eventually discharged her, but said she was at high risk of self harm and needed constant monitoring and mental health support. However, back at prison she was merely placed on hourly observations.
2011:
On March 30th, Amy Friar (24) was found hanged in her cell at Downview Prison. She had been in Downview since August 2010. She met regularly with a psychiatric nurse from the in-reach team, and was prescribed Mirtazapine. In January 2011, a doctor "diagnosed mild to moderate depression in combination with a borderline personality disorder." He decided to change Amy's antidepressant to Fluoxetine. He also prescribed Quetiapine to stabilise her mood. A week later the doctor introduced a new drug, Lamotrigine, for epilepsy. Amy was not sleeping well and, on February 11th, was prescribed Zopiclone. Four days later, Amy "saw a doctor. She asked for Mirtazapine. He recorded that she had been prescribed Fluoxetine (as an alternative) and Zopiclone recently and would not receive any more Mirtazapine until she underwent a further psychiatric review." On March 14th, Amy discovered that her ex-partner had been murdered. She was checked every half-hour and, on March 23rd, was prescribed Diazepam. A week later "it was noted that she was beginning to feel better and observations were only needed at night time." It was at 1:45 pm on that day that Amy was found to have taken her life.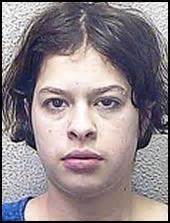 On April 14th, 19-year-old Mahry Rosser was found unconscious in her cell at New Hall Prison with a ligature around her neck. She was rushed to hospital, but died three days later without ever regaining consciousness. When she was arrested in November 2009, she was sent to Eastwood Park, the nearest women's prison to her home in South Wales, where she had been brought up by her grandmother. But from there she was moved to Downview, then Peterborough and finally to New Hall in Yorkshire, more than 400km from home. On March 17th, Mahry attended an ACCT review meeting, in which: "She said she felt low in mood and angry. She felt isolated from her family and had not had a visit for 14 months…The psychiatrist said she appeared distressed and agreed to start antidepressants to help lift her mood." On March 22nd, Mahry saw a nurse. "She said she was taking her antidepressants but had not seen any benefit yet." Two days later, "she told the psychiatrist that the antidepressants had been helping to keep her mood relatively stable." On March 29th, she told a nurse that "she had talked to her grandmother recently…She said her mood was better since taking her antidepressants." The prison was taking steps to have Mahry transferred to Eastwood Park, to be nearer to her family. The arrangements were never completed.
2012:
On December 10th, Trudie Wragg was found with a ligature round her neck in her cell at Foston Hall Prison. Before she was transferred to Foston Hall in November 2011, Trudie had been prescribed antidepressants at New Hall. In 2009, "she was prescribed Citalopram. The following year, the woman said that she had thought about suicide and she was referred to the prison mental health team. In July 2010, she was prescribed Mirtazapine (another anti-depressant) instead of Citalopram…In October 2011, her Mirtazapine dose was raised because she said she was not coping. In early November, the doctor raised the dose again to 45 mg because she was tearful and low in mood and said that she was considering suicide. It appears that the prescription ended before she transferred to Foston Hall, although no reason for this is given in the medical record." On 21 November 21st 2011, Trudie was transferred from New Hall to Foston Hall, where "she said that she was not thinking of harming herself but, a month later, she said that her depression had returned and she was prescribed 15 mg of Mirtazapine." On more than one occasion, Trudie complained that she was being bullied. On July 26th, she told a nurse that she felt "restless and agitated". On August 8th, Trudie had a meeting with a psychiatrist, who "concluded that the Mirtazapine dose should be raised to 30 mg, to be taken at night, and that the woman might benefit from counselling." Trudie was also taking various medications, such as Warfarin, Nefpoam and Ramipril, to deal with physical conditions.
2013:
On July 27th, a 41-year-old woman (name withheld by request) was found hanging in her cell at Downview Prison. In March 2012, she started a sentence at Bronzefield, where she was prescribed Amitriptyline for fibromyalgia. She arrived at Downview on June 20th 2012. Six days later, a prison doctor prescribed her Citalopram for depression. In October, she saw a psychiatrist after some incidences of self-cutting. "She presented as mildly anxious, low in mood and angry but was not psychotic and had no suicidal plans. The psychiatrist diagnosed an adjustment disorder. She prescribed a different antidepressant (Mirtazapine) because the woman told her she did not find Citalopram helpful. This was later changed to a third antidepressant (Sertraline) which she appeared to find more helpful." She continued to cut herself regularly. After her death, her family maintained that she should have been transferred to a hospital, but a prison doctor said: "Although her self-harm was prolific, it was also stable for along time. She did not directly express any suicidal ideation to him and did not appear to be a risk to others. She was also compliant with her medication."
On December 2nd, Leigh Kilborne (37) hanged herself in her cell at Low Newton Prison. She had a history of mental illness, and had been admitted to a psychiatric hospital earlier in the year. On November 9th, Leigh was remanded in custody at Low Newton. She tried to hang herself on her first night at the prison, and was transferred to a safer cell with constant supervision. Throughout her short stay at Low Newton, Leigh was taking both Mirtazapine and Trazodone. On November 26th, a prison doctor prescribed Lorazepam. The following day, a visiting psychiatrist "recommended that the woman should transfer to a psychiatric unit where she would benefit from close nursing supervision and further diagnosis. She did not think that prison was a suitable location for her." However, on November 30th, the day before she died, Leigh was transferred to a standard cell.
2014:
On February 12th, 51-year-old Debbie Hogg died from blood loss after cutting her arms at New Hall Prison. She had been in the prison since July 2012. "She never showed any sign during her sentence that she might harm herself or was at risk of suicide." Debbie was a heavy smoker and, at the time of her death, she was taking five types of medication for a lung disease, three for lupus, two for a stomach problem and Mirtazapine for depression. After her death, prisoners suggested that she may have taken Spice. However, her post-mortem showed therapeutic levels of Mirtazapine and other medications, but no illicit drugs.
On May 16th, Diane Waplington (40) died from asphyxia at Peterborough Prison. Four days earlier, she had been transferred from hospital to the prison, having been charged with arson after setting fire to her hospital bed. She was "impulsive and unpredictable and had threatened violence towards staff and other patients in mental health settings. She suffered from paranoia and sometimes heard voices. (She) had a diagnosis of emotionally unstable personality disorder. She often self-harmed by tying ligatures around her neck, by cutting herself and taking overdoses of medication." Diane had been prescribed "a number of medications for physical ailments", as well as an antidepressant (Lofepramine), along with other psychotropic drugs Topiramate, Clonazepam and Aripiprazole. The prison doctor decided to discontinue Clonazepam and to replace Aripiprazole with Quetiapine. In her four days at Peterborough, Diane self-harmed five times, assaulted a prison officer and was placed in solitary confinement. Her post-mortem "showed the presence of drugs that were consistent with the woman's prescribed medication." In 2017, Diane's mother spoke about her daughter's death on Channel 4 News.
On July 22nd, 24-year-old Danielle Lawrence died, after being found hanged in her cell at Holloway Prison the previous day. On arrival at Holloway on May 30th, Danielle had been referred to the mental health team, who decided that she did not meet their criteria. However, she was prescribed Sertraline, which she had been prescribed some time before, and which she started taking the following day. On June 3rd, she complained of vomiting and shaking. She was prescribed Librium, Metoclopramide and Domperidone. On June 9th, she cut her arm and was treated by a nurse. On June 19th, Danielle saw a doctor about her concerns that she might have epilepsy. The doctor prescribed Diazepam suppositories for nurses to administer as required if the woman had any more seizures. Later that day, she became very tearful and told an advisor that she was finding it hard to be in prison. She had a seizure and a nurse administered rectal Diazepam. On July 1st, a GP saw Danielle, who said that she was still having seizures. The doctor referred her to a neurologist and prescribed Promethazine. On July 11th, Danielle attended an ACCT meeting, in which she said she was "concerned that her antidepressants were not working." On July 18th, Danielle phoned her mother and a friend about arrangements for her release, which was due on July 24th. In the morning of July 21st, she attended a pre-release meeting. An officer said later that Danielle "was cheerful and looking forward to going home and seeing her mother. She did not see any signs that the woman was anxious or depressed." She was then locked in her cell, where she was described as "a little tearful", but settled and at 2:40 pm was reading a magazine lent to her by an officer. The next time officers checked her cell, at about 3:30 pm, they saw her hanging.
2015: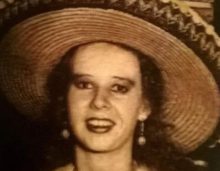 On September 26th, Caroline Hunt (53) was found hanging in her cell at Foston Hall. She died in hospital 3 days later. Caroline's first spell at the prison began on May 29th, when she was remanded in custody. She was released on bail in July, but returned to Foston Hall on September 9th, having breached the conditions of a suspended sentence which she had received. On September 16th, Caroline "told a nurse that she would be better off dead and had lost everything." The nurse referred her to a doctor, who prescribed Citalopram. On September 25th, Caroline was sentenced to 17 months in prison, and staff began checking her twice an hour. That night, her cellmate alerted officers when Caroline put a plastic bag over her head. Staff found a suicide note and decided to move her to a cell on her own, increasing their observations from two to three times an hour. The next morning, an officer found her hanging from a bathroom door.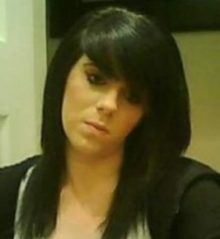 On November 13th, 21-year-old Vicky Thompson was found hanging in her cell at Leeds Prison. She was a transgender prisoner who "had been living with a female identity since she was ten." She was held in a male prison, and therefore had particular vulnerabilities. Vicky had been in Leeds Prison before, and had been released in April 2015. On October 19th, she remanded to Leeds for another offence. At an initial health assessment, she said that she did not want to be in a male prison. She then began a detoxification programme for alcohol and benzodiazepine addiction. On October 27th, "a prison GP prescribed Ms Thompson Mirtazapine for depression and Lymecycline for acne, in line with her community prescription. He did not see Ms Thompson in person." Vicky had been given a cell on E wing, where she "complained that other prisoners on the wing were abusive and behaved inappropriately towards her." On October 20th, she was moved to A Wing, the prison's vulnerable prisoner unit, where she seemed to settle. At that time, Vicky said that "she did not want to move to a women's prison." Vicky appeared in court on November 11th, but sentencing was adjourned. She was worried about receiving a prison sentence, but prison staff "assessed her as a low risk of suicide." On November 13th, "staff and other prisoners did not note anything concerning or different about her behaviour, but, in the afternoon, she told a nurse she was suffering withdrawal symptoms, as she was no longer receiving methadone. The nurse said she would arrange symptomatic relief but Ms Thompson did not receive any medication that day. At about 8.00pm, an officer found Ms Thompson unresponsive with a ligature around her neck attached to the bed."
On November 27th, just two weeks after Vicky's death, another transgender prisoner took her life in a men's prison. Joanne Latham (38) was found hanged in her cell at Woodhill Prison. "Joanne was born male but, four months before her death, had asked to live as a woman."  She had spent a number of years in a high security psychiatric hospital. Joanne arrived at Woodhill (as Eddie) in May 2014. He had been diagnosed with a personality disorder. He saw the resident psychiatrist often, and was taking Clonazepam and Pregabalin for anxiety. By June 2015, he was monitored under self-harm procedures ten times. On August 3rd, he told the psychiatrist that he "wanted to consider gender re-assignment." He "applied to be recognised as transgender and asked for access to women's clothing and cosmetics." On August 28th, "the prison formally approved Ms Latham's request to be referred to as Ms Joanne Latham." Her prescription for anxiety was continued. By November, Joanne was asking to be transferred to a psychiatric hospital, but felt that this was not supported by staff. On November 12th, Joanne started to refuse food, and the following day told staff that "she would continue to refuse to eat, but would drink water with her medication." On November 14th, she was given some phone credit and resumed eating. On November 23rd, Joanne complained of "constipation and stomach cramps due to her medication" and was given dihydrocodeine. On November 26th, Joanne was aggressive towards a number of officers and was locked in her cell. She threatened to harm somebody "unless Woodhill referred her to a psychiatric hospital". During the evening she barricaded her cell door and covered her observation panel. At 12:30 am, Joanne showed an officer a deep cut she had made in her forearm, but would not allow treatment. She was checked regularly, but at 4:30 am, officers could not get a response. A post-mortem "gave the cause of death as hanging…Toxicology tests detected therapeutic levels of antidepressants."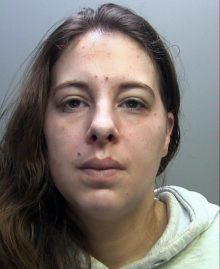 On December 16th, Michelle Barnes (33) was found hanged in her cell at Low Newton prison, just five days after giving birth. Michelle arrived at the prison on June 25th. At her initial health screening, she said that she was prescribed Venlafaxine, Olanzapine, Pregabalin and Diazepam. She had a routine pregnancy test, and was surprised to find out that she was pregnant. After her medical records arrived, a doctor decided to re-prescribe Olanzapine and Diazepam along with methadone. On September 16th, "a GP noted in the clinical record that "a GP should review Ms Barnes' mood and consider methadone reduction after she gave birth." On September 23rd, she said that she was being bullied but "her medication was working." On November it was recorded that staff thought that another prisoner was taking her medication. On November 24th,  a nurse recorded that "she would need extra support after her baby was born." On December 11th, Michelle Barnes gave birth to a baby via Caesarean section. Two days later, Michelle was discharged, after being told that she would have one or two daily visits to see the baby, and to provide her breast milk that was to help the baby through methadone withdrawal. On December 15th, two prison officers whom she had not met before went to her cell to tell her she would not be allowed back out of prison to visit her baby, but she was to continue expressing milk, which would be taken to the hospital. The following day, Michelle was kept busy during the day. However, in the evening, officers noticed that Michelle was agitated and abrupt with them. Just after 11 pm, an officer could not see her through the observation panel and got no response when he called her name. Five minutes later, the night manager and a nurse entered her cell and found her hanging from the shower rail.
2016: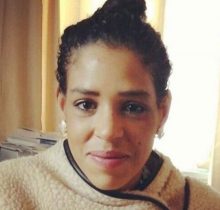 On January 11th, 32-year-old Sarah Reed was found hanged in her cell at Holloway Prison. When she arrived on remand on October 14th 2015, she was taking Fluoxetine, Quetiapine, Haloperidol, Zopiclone, Promethazine and Clonazepam. On November 5th, a A prison GP her that "he would like to reduce her prescriptions of Diazepam and Quetiapine." On November 14th, Sarah reported chest pains, and the following day a doctor advised that she should stop taking Quetiapine. On November 18th, a healthcare meeting agreed that "Ms Reed's cardiac problems meant that she should not be given any psychotropic medication at that time." The report notes that: "The decision did not take into consideration the anxiety that coming off the medication caused to Ms Reed." On December 9th, Sarah reported that "she was hearing voices, and was being bullied by other prisoners." On December 30th, a psychiatrist said that he thought that Sarah should resume taking anti-psychotic medication, but the healthcare team decided not to prescribe at that stage. On January 7th, a case review agreed that Sarah "should be referred for a transfer to hospital." However, "the prison psychiatrist did not see the letter to sign it off until 11 January, by which time Ms Reed had died."
On January 24th, Margaret Atkinson (47) was found unconscious in her cell at HMP Low Newton, after tying a ligature around her neck. She never regained consciousness and died in hospital on February 2nd. Although Margaret had spent long periods as an inpatient in psychiatric hospitals, she had never been to prison before arriving on remand at Low Newton on October 30th 2015. On November 2nd, a prison doctor prescribed Fluoxetine, Valproate and Aripiprazole (Abilify). Following this, Margaret "said she felt suicidal". On November 9th, a psychiatrist recorded that Margaret had been "difficult to manage", and withdrew Margaret's Fluoxetine, "as he considered this might have contributed to elevating her mood." A week later, he noted that she was calmer and that she should continue with her current medication." On November 20th, Margaret went to court and received a suspended sentence, but returned on December 1st after breaching her conditions. A prison GP prescribed her Aripiprazole and Valproate. On December 7th, a psychiatrist "assessed that she was at low risk of suicide and self-harm." Two days later, a different psychiatrist concluded that she should be considered for a transfer to hospital. On December 17th she went to court and received a suspended sentence but, a week later, she returned after being charged with further minor offences. On December 31st, Margaret told an ACCT meeting that "she had not received any medication since returning to prison." That afternoon, a prison GP prescribed Ms Atkinson Aripiprazole. Margaret was regarded as a low suicide risk until her death. In the ensuing report, "the clinical reviewer noted that Ms Atkinson was offered appropriate mental health support and her continuity of care was good. She was appropriately prescribed medication."
On March 19th, Lynsey Bartley (29) was found hanged in her cell in New Hall Prison. Lynsey had arrived at New Hall on January 15th to begin a sentence of 32 weeks' imprisonment. It was not the first time that Lynsey had been there. On the day she arrived, Lynsey was prescribed painkillers Oxycodone and Naproxen – she had had part of her hip removed and was awaiting hip replacement surgery. She was also prescribed Sertraline, Pregabalin, Clonazepam, Omeprazole and Doxycycline. On January 18th, Lynsey referred herself to the mental health team. On January 22nd, an officer found a letter asking another prisoner to obtain items from the canteen for her. She was punished by being placed on a regime of virtual solitary confinement – "she was unable to leave her cell other than to collect her medication or take a shower." At an ACCT on January 24th, Lynsey's risk was assessed as low. At a meeting with an ACCT assessor four days later, "she said she had started to hear voices and was finding it hard to cope without television or tobacco. She wanted the GP to review her medication." During the next few weeks, Lynsey made several applications to have her punishment regime halted. Her application on March 11th included the phrases "I feel like I'm going to explode", "I'm locked up for 23½ hours a day and have been for 6-7 weeks", "I'm scared of what's going on in my head" and "Help me please". After lock-up on March 18th, "Ms Bartley and another prisoner were talking to each other out of their nearby cell windows within earshot of other prisoners. Ms Bartley passed a letter to the prisoner saying she had lost everything and might as well kill herself." Staff discovered her at about 5 am the following morning. "Toxicology tests showed that all of the prescribed drugs tested for were present. The pathologist did not think any of the drugs found during the tests were taken at levels that might have contributed to Ms Bartley's death."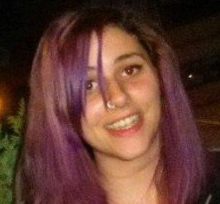 On April 23rd, 21-year-old Emily Hartley was found hanged at New Hall Prison. Previously, she had been admitted many times to mental health units and, in May 2015, she arrived on remand at New Hall, charged with arson. She had set fire to herself and her bed while staying in a hostel. In July, she was prescribed antidepressants by a psychiatrist who felt "she should be transferred to a secure hospital." The following month, another psychiatrist overruled this judgment, deeming her fit to stand trial. She was bailed in October but returned on November 19th, having received a sentence of two years and eight months. On her return, she was prescribed antidepressants and methadone. Between January and March, she self-harmed several times, and she was closely monitored. Her self-harm and emotional state started to worsen during March. "In April, Ms Hartley was found guilty at three disciplinary hearings and received punishments preventing her from mixing with other prisoners during association periods." On April 13th, Emily "told the GP her antidepressants were not helping and her mental state had deteriorated. She described racing thoughts and feeling low, irritable, at risk of self-harm and asked for antipsychotic medication. He increased the dose of Mirtazapine to 30mgs per day and contacted the mental health team. The increased dosage was ordered as two sets of 15mg tablets. Ms Hartley did not receive the increased prescription because healthcare staff thought she had been prescribed a double dose in error." On April 22nd, an ACCT review decided that Emily could move to back to a unit where she could mix with other prisoners. The following day, during an exercise period, she hid out of sight behind the block. The exercise period ended at 3 pm, but her absence was not noticed until about 90 minutes later. A search took place, and Emily was found at 4:50 pm.
On August 2nd, Krysha Bailey (37) tied a ligature around her neck, and died in hospital six days later. Between February and May 2016, Emily had "self-harmed over 60 times at Eastwood Park." On July 25th, she returned to Eastwood Park, after further offences. She was seen by a prison doctor, who "noted that Ms Bailey's prescriptions for antidepressants, anti-psychotic medication and methadone should be continued." "She self-harmed 28 times in the nine days between her admission and her death, mostly by tying a ligature around her neck and on several occasions, losing consciousness." At 10 am on August 2nd, Emily told a nurse that she "wanted medication to help her sleep." At about, 4:40 pm that day, an officer made what was the final check on Krysha in her cell.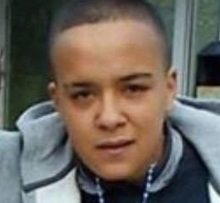 On October 23rd, 26-year-old Celeste Craig was found hanged in her cell at Styal Prison. Celeste was described as "a vulnerable, drug abusing young woman who, sadly, said she felt safer in prison than in the community." She "had served numerous short prison sentences at Styal since 2009." Her final spell at Styal began on October 4th. That evening, a doctor assessed Celeste through the observation panel on her cell door. "He noted that she had no thoughts of suicide or self-harm, looked well, alert and comfortable. He prescribed her Trazodone." The following day, Celeste was disciplined for smoking an illicit substance that she had brought in with her, and "was given five days cellular confinement." She was assessed by a nurse who, she said, "did not appear to be suffering any withdrawal symptoms." On October 7th, a doctor prescribed her Amitriptyline. On October 10th, Celeste returned a single cell on the main wing. On October 11th, an officer who had known her for several years recorded that she was "paranoid, agitated, said that people were following her and was difficult with staff." Over the next few days, prisoners were also reporting that Celeste was paranoid. During the evening of August 23rd, Celeste seemed upbeat, and was observed singing and dancing in her cell. Just before, 9:30 pm, The prisoner in the adjacent cell pressed her bell. She asked the officer who attended to ask Celeste to turn down her music. When the officer looked into Celeste's cell, he saw that she had hanged herself from the window. Toxicology tests showed that Celeste "did not test positive for any drugs or alcohol, with only prescribed antidepressants detected in her system."

INQUEST has recorded 57 self-inflicted deaths of women in prisons in England between 2004 and 2016. At present, the number recorded on the PPO website stands at 49. Of these, the 37 women whose details are recorded above represent 76% of that total. In addition, reports on 9 other women (18%) do not mention antidepressants, but record the prescription of other psychotropic medications which are have also been linked to suicidal ideation:
April 18th 2004 Paige Tapp, 23 (Send). Librium, Diazepam, Olanzapine, Co-proxamol
May 8th 2004 Heather Waite, 28 (Holloway). Librium, Methadone
July 28th 2004 Rebecca Turner, 22 (Low Newton). Dihydrocodeine, Methadone
October 12th 2004 Amanda Pearson, 37 (New Hall). Chlorpromazine
May 1st 2006 Kelly Hutchinson, 22 (New Hall). Carbamazepine, Diazepam, Propranolol, Zopiclone
June 3rd 2007 Helen Cole, 48 (Styal). Diazepam
June 30th 2007 Anne-Marie Cox, 34 (Holloway). Zuclopenthixol
January 30th 2009 Samantha Dainty, 32 (Foston Hall). Roaccutane
November 11th 2016 Sarah (Maria) Burke, 48 (Drake Hall). Librium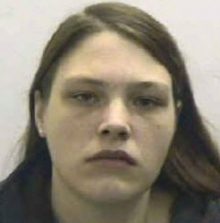 The discrepancy between the figures from INQUEST and those on the PPO Website may be partially explained by the fact that deaths by overdose are recorded as "Other non-natural causes" by the PPO. For example, The overdose of Tramadol taken by 33-year-old Karen Morris (left) in 2015, who was also prescribed antidepressants and anti-psychotic drugs at Foston Hall, is not classified by the PPO as "self-inflicted".
Likewise, after Kimberly Ward (30) had been found unresponsive in her cell while on remand at Low Newton on November 13th 2010, her medication-induced death was also recorded as "other non-natural". The PPO report states that: "Toxicological investigation detected the presence of a number of substances, both prescribed and un-prescribed. The prescribed substances were Diazepam, Mirtazapine, methadone and Pregabalin. The un-prescribed substances detected were Promethazine, Quetiapine, Amisulpride and Paroxetine."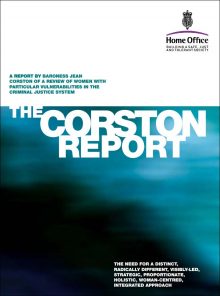 In 2007, the Government published the Corston Report into vulnerable women in the criminal justice system. In the introduction, Jean Corston wrote: "There are many women in prison, either on remand or serving sentences for minor, non-violent offences, for whom prison is both disproportionate and inappropriate. Many of them suffer poor physical and mental health or substance abuse, or both." Since its publication, however, the number of women taking their lives in custody has increased.
Many will blame a reduction in the quality and quantity of prison staff in the past decade. However, perhaps it would be more relevant to look at the over-prescribing of psychotropic medication with acknowledged links to suicide.
The prescription of antidepressants always carries a risk. However, from the evidence supplied by the PPO, the risk is exacerbated by the practice of prescribing, not for clinical depression, but for distress or anxiety or even as a subtle form of chemical restraint. And the risk is further increased when antidepressants are prescribed as part of a polypharmacy cocktail alongside other types of psychotropic medication.
All doctors, nurses and psychiatrists prescribing drugs in the UK are duty bound to adhere to what is in the British National Formulary, from which they prescribe. This contains the paragraph: "The use of antidepressants has been linked with suicidal thoughts and behaviour. Where necessary patients should be monitored for suicidal behaviour, self-harm or hostility, particularly at the beginning of treatment or if the dose is changed." When an inmate fails to collect her antidepressant, it is simply not good enough to write 'DNA' in a notebook. To ensure consistency of dosage, it is necessary for nurses to see that the correct amount is collected and swallowed each day by all recipients. This also ensures that tablets are not traded with other detainees.
In their present form, prisons are not appropriate places to be handing out drugs which can cause suicidal ideation.
Finally, the question needs to be asked: How many of the women whose names appear in this study should actually have been in prison?
Many of them should have been in hospital, particularly those who were unwell either in spite of or because of the regime of polypharmacy to which they had been subjected.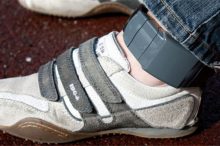 Others could have been at home with their families. If a judge or magistrate decides that a woman's liberty should be curtailed, this can be done cheaply and efficiently through the fitting of a GPS electronic tag. This is usually attached to the ankle. The tag sends continuous location data to a receiver. If the wearer moves outside of an allowed range at specified times, the police can be notified. This allows a woman to earn a living, maybe to support her family, maybe to compensate a victim, while she serves her punishment.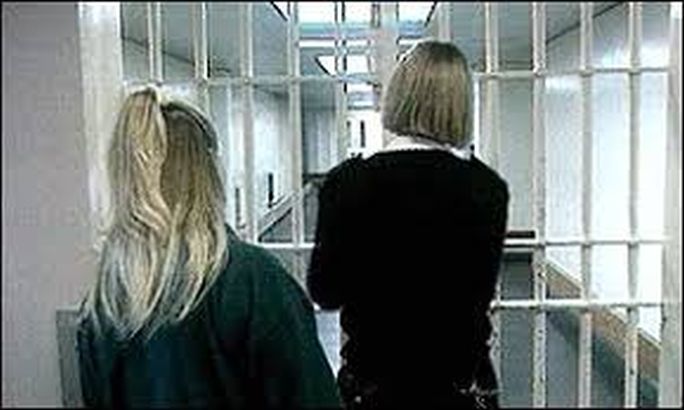 Update: October 2018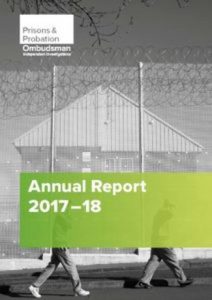 The PPO Annual Report 2017-18, published this month, highlights the death of 41-year-old Ms H, who was remanded into custody, charged with assaulting her son and threatening an adult. She had no previous convictions. Although Ms H was a British national, she spoke very little English. Her escort record that accompanied her to prison noted that she had depression and had threatened to jump from a moving car.
At her reception screening, Ms H told prison staff through an interpreter that she had no thoughts of suicide or self-harm. Healthcare staff did not complete the health screen because they did not have time before their shift ended and there were language difficulties. No health screen was subsequently carried out, and no requests were made for her community medical records, which would have shown that she was taking medication, including antidepressants.
Ms H went to court the next day but the details of her risk from her previous escort record were not mentioned. When she returned from court, her needs were not assessed before she was returned to the wing. Four days later, staff found Ms H hanged in her cell.
Update: November 2018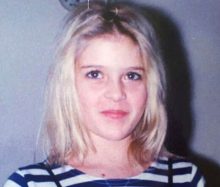 On May 20th 2016, 31-year-old Jessica Whitworth was found hanged in her cell at Eastwood Park Prison. At her inquest this month, her family said that Jessica was "so terrified of bullies she felt unable to collect her antidepressants from the doctors." Jessica, who had been diagnosed with a "complex social anxiety disorder", arrived at Eastwood Park in September 2015. The following month, a fellow-prisoner reported that Jessica "was one of several prisoners being put under pressure to give her medication to someone else." Following an assessment in January 2016, Jessica "was prescribed Sertraline, an antidepressant, for anxiety." In March, Jessica "told the psychiatrist that the bullying had intensified. She felt unsafe and threatened when out of her cell." Jessica applied to move to another unit, but was turned down. On May 12th, Jessica "tied a dressing gown cord tightly around her neck after someone stole her weekly purchases from the prison shop. An officer found her sitting on her bathroom floor crying." After her death, officers found a note for her sisters to the effect that she was sorry but she could not carry on.
Related Articles:
Melanie, victim of a flawed system
Stolen Lives and Missed Opportunities
Police Custody: the Last Resort
Glen Parva: a concerning institution