Last week, the Irish Examiner published an article which exposed the prescribing habits of Irish doctors when it comes to treating mild depression.
Journalism student Niamh Drohan (below) posed as a student at a college in Waterford and visited seven GPs as part of an investigation into the treatment of depression among young people.
This is the article, as published:
Depressing truth about anxiety and doctors
Wednesday, April 03, 2013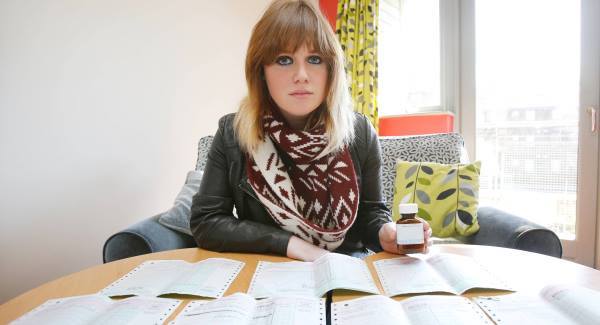 I MADE appointments with seven doctors selected at random from the Waterford City area. I had consultations with four male and three female GPs.
I posed as a student from a local college suffering from stress and anxiety problems as a result of a hectic final year in college.
I told each of the doctors that I was struggling to find motivation to do my college work; was having trouble sleeping; and that I was reluctant to go out and socialise. All of the GPs I visited diagnosed me with a mild form of depression, stemming from the stress of my final year in college.
Of the seven consultations with GPs, whom I have never met or had correspondence with before, seven prescriptions were issued to me for a variety of antidepressants.
Several GPs failed to inform me about appropriate usage of the pills prescribed, and, in all cases, adequate information regarding the possible side effects associated with taking anti-depressants was not provided to me.
I had short consultations with some of the GPs — indeed it seemed like they were counting down the minutes to sign off on a prescription and just usher the next person in.
But in one case I visited a male doctor who I felt was genuinely concerned about my welfare. Instead of the standard 15-minute consultation, he talked with me for 35 minutes, and didn't broach the possibility of prescribing medication for at least 20 minutes.
My multiple visits reveal a flaw in our medical system which is easily exploitable by people seeking multiple prescriptions.
Doctors have no detailed knowledge of a patient's previous medical history, unless the patient decides to transfer their medical records from one surgery to another.
Of the seven phone calls I made, seeking an appointment, just two enquired if medical records needed to be transferred over.
In relation to the prescriptions:
* Three prescriptions were issued to me for one month;
* Two were for six months; one prescription was for two months and
* Another was for three months.
This gave me a total of 20 months' worth of antidepressant medication without revisiting any GP.
In one case, a three-month prescription was given in less than 10 minutes, with the same doctor asking if I was "thinking of doing away with myself". This doctor said the only thing she could do to help was "prescribe medication".
If I was actually in a vulnerable state of mind I would have been very uncomfortable to be asked in such a manner if I was contemplating suicide.
The most popular pill prescribed to me was Lexapro, which contains Escitalopram — a selective serotonin reuptake inhibitor (SSRI) used to treat depression, with those prescribed often also experiencing an element of anxiety. This was prescribed three times, in the lowest dose of 10mg.
SSRIs such as Escitalopram work by affecting neuro-transmitters in the brain. These neuro-transmitters block the reabsorption of the chemical serotonin. Research has shown that changing the balance of serotonin seems to help brain cells send and receive chemical messages, which in turn boosts mood.
Citalopram and Cipramil (both SSRIs) were each prescribed once, with Citalopram the only antidepressant prescribed at a higher dose of 20mg. Mirtazapine and Seretral were also prescribed once respectively. In all cases, doctors recommended staying on the drugs for 3-6 months, although some suggested taking the drugs for a minimum of six months.
In almost all cases, information relating to the side effects associated with taking antidepressants was not provided to me, with just two GPs informing me that I may feel slight nausea in the first three to five days of taking the drugs.
These same GPs also explained to me that there was a process in how to cease taking the drugs, with a weaning-off process involved. However, none of the other five doctors I visited informed me of this.
I was not informed about other potential side effects, such as weight gain, sexual issues, insomnia, restlessness and anxiety. Research suggests that these side effects are among the leading causes of patients discontinuing usage of the drugs. I was also not informed that if I stopped taking the drugs abruptly I could face a withdrawal-like reaction.
Just one doctor advised me to return immediately if I felt my mood was deteriorating after beginning the course of antidepressants, though all GPs did advise a checkup visit in three to four weeks.
Doctors were all keen to stress the non-addictive nature of the drugs, with one GP stating that she didn't prescribe "anything like that".
All of the GPs suggested counselling as a form of treatment but I received no referrals from any doctor I visited. One suggested that he felt I had "a handle on it myself" and felt I would benefit from a "mild old pill". For the counselling to be most effective, it was felt that it would be in conjunction with taking antidepressants.
Another GP suggested that counselling could be looked at further down the line, acknowledging that the antidepressants were a "quick fix solution", adding that prescribing the tablets was "not ideal — but right now, they're what you need".
A more concise version of this article was printed in the Irish Independent, two days later.
As well as Niamh's experiences, the Irish Examiner printed some "expert views".
Dr John Ball, spokesman for the Irish College of General Practitioners:
"When a patient presents with symptoms of depression the options to treat the patient are usually discussed. These can include psychotherapy or counselling; exercise therapy; book therapy; and medication. The treatment will be decided by the doctor in conjunction with the patient, based on the severity of the symptoms presented by the patient. There are cost barriers at present in much of the country to accessing suitable counselling and psychotherapy services or alternatives to medications, but this is hopefully changing in the near future."
David McCarthy is the CEO of Mad Pride, an organisation which promotes understanding the issues behind mental health through active participation in communities. He believes the current system of treating people with emotional problems needs to change:
"While our organisation isn't anti-medication, we just feel there is no alternative being offered bar medication. If someone is feeling vulnerable, then their first port of call is usually their GP, and unless you get a very pro-active GP, then you'll be prescribed medication. It seems to be a time and training issue for GPs. "We would argue that understanding the human reasons for someone presenting themselves to you in emotional distress is the most important issue. We feel that the current medical model is treating a label as opposed to treating an individual."
Dr Louise Doyle, head of Mental Health Nursing in Trinity College. Dr Doyle says that in circumstances where a patient has a mild form of depression there should be alternatives to medication:
"There has been a tendency to overmedicate for people suffering with milder depression, and you could argue that it's because GPs are so busy that they don't have time to invest in people in a brief consultation so they're trying to give them the quickest solution. "There's been a lot of research to suggest that anti-depressants don't work and aren't terribly effective for people with mild depression and that changes to their diet and exercising more could be far more beneficial."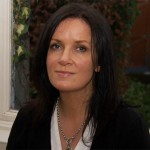 An opposing view was put by Dr Ciara Kelly (right), a Wicklow GP, in a radio programme called "The Right Hook" on the Newstalk channel later that day. Dr Kelly's position was that the doctors did "nothing wrong whatsoever", whereas Niamh "lied through her teeth". Dr Kelly obviously does not appear to understand the concept of investigative journalism.
Dr Kelly went on to describe antidepressants as "non-addictive appropriate medication." Maybe there is a semantic difference between "addiction" and "dependence". However, the fact that the drug manufacturers go to pains to advise that withdrawal should not be sudden but "tapered" would suggest that they acknowledge that there is some kind of dependence issue.
Dr Kelly stated that SSRIs prescribed were "not dangerous." When the manufacturers themselves admit that their product can induce suicidal thoughts, there can be no justification at all for that statement. She went on to say that SSRIs were "safer in overdose than older types of antidepressants." This statement is possibly true, but it certainly does not mean that it is safe to overdose on SSRIs. Of the 1650 antidepressant-related deaths I recorded, 297 (18%) were caused by an overdose of antidepressants as the only drug involved, as well as another 153 instances where the overdose was of a combination of drugs which included antidepressants.
Dr Kelly commended the advice given by the doctors' advice to "come back in three or four weeks." When akathisia can set in during the first week of uptake, three weeks is too long a wait.
Towards the end of the interview, George Hook mentioned side effects, then allowed Dr Kelly to sidestep the question. Instead, Dr Kelly said that too many people "will not accept treatment", and that GPs are "trying to de-stigmatise the treatment of depression." This is an argument that apologists often fall back on – that it is better to prescribe antidepressants than do nothing. I have read Niamh's article carefully, as well as the "expert views". Nowhere in the report is "doing nothing" recommended as an alternative. Dr Doyle, for example, has some excellent suggestions to offer.
I have no idea what rules and advice are laid down by the Irish health authorities. However, if the "Waterford Seven" had been practising in the UK, then they could, and should, have found themselves in a lot of trouble. The UK Department of Health states that "Doctors have an ethical responsibility to inform patients about the treatment proposed, including any possible side effects of prescribed medicines." It would be unreasonable to expect GPs to go through the 40 or so side effects listed on the Citalopram PIL; however, it would be totally unethical for a GP to omit the more serious side effects, as every one of the seven doctors did.
All GPs practising in the UK are duty bound to adhere to what is in the British National Formulary, from which they prescribe. This contains the paragraph: "The use of antidepressants has been linked with suicidal thoughts and behaviour. Where necessary patients should be monitored for suicidal behaviour, self-harm or hostility, particularly at the beginning of treatment or if the dose is changed." Clearly, a return to the surgery in three or four weeks does not qualify as monitoring at the beginning of treatment. This failure to monitor could be classed as negligence.
I would like to congratulate Niamh Drohan on the quality of her report, and also the Irish Examiner and the Irish Independent for giving it prominence. I wish Niamh every success in her chosen career; she has got off to an excellent start.
Niamh's article and Dr Kelly's intervention are also featured in Leonie Fennell's blog posts Ireland's over-prescribing disaster and Officially Knackered.