This is the first of a chronological series of inquest reports, each of which contains a significant statement from the presiding coroner. This particular selection of inquests must be set in context: BBC TV programme Panorama broadcast a high-profile investigation into Seroxat in October 2002, with a follow-up in May 2003. It is to be noted that in each of the inquests below, the coroner refers to the medication by brand name, rather than by the generic term "antidepressants".
Also noteworthy is the fact that in each case, the role of the antidepressant in the death is instigated by somebody connected to the victim – not the GP, the pathologist or the coroner.
These reports are taken verbatim from contemporary local or national media sources. Any words added by myself are in italics.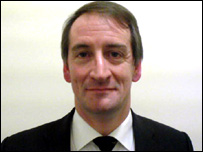 ~~~ March 2003: Colin Whitfield, retired headteacher, 56 (Brecon). Seroxat. Slashed his wrists. (Coroner: Geraint Williams, above) ~~~
… The inquest heard evidence from Mr Whitfield's wife, Kathryn, that her husband of 30 years was a protective and loving father who had been prescribed Seroxat for anxiety.
A fortnight later he locked himself in his garden shed and slit his wrists.
… His widow told the hearing there was nothing to suggest he was suicidal and he had not been suffering from depression.
… At his inquest, Brecon Coroner Geraint Williams said he would be writing to Health Secretary Alan Milburn to demand the drug be withdrawn for further safety checks.
He said: 'I have grave concerns that this is a dangerous drug that should be withdrawn until at least detailed national studies are undertaken.
'I am profoundly disturbed by the effect this drug had on Colin Whitfield. It is quite clear that Seroxat has a profound effect on the thinking process of anyone who takes it.' 
~~~ March 2003: Enid McDermott, retired insurance agent, 64 (Durham). Prozac. Stabbed herself. (Coroner: Martin Shaw) ~~~
… Mrs McDermott … had been prescribed Prozac shortly before she died.
Her daughter Janice told the hearing that the way Mrs McDermott had died had been totally out of character.
… Mr Shaw commented … "In the past, there has been concern raised in some very limited cases as to the effect of the drug Prozac and there have been suggestions that sometimes the taking of it increases the risk of suicidal actions and behaviour in the early stages of its use, before it kicks in."
Experts had failed to find any such link, added Mr Shaw, but he could not rule out the possibility and would send details of the hearing to the national Committee on the Safety of Medicines:
"I have had occasions before, in very similar cases, where it looks as if it might be involved.
"It is a possibility that could explain these dreadful actions," he said.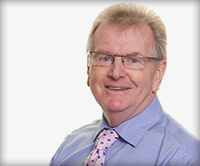 ~~~ May 2003: Emma Gibson, nurse, 35 (West Sussex). Seroxat increased. Set herself on fire. (Coroner: Roger Stone, above) ~~~
… Her partner John Cunningham told the inquest he and Miss Gibson's family felt the drugs she was taking could have contributed to her death as her actions were totally out of character.
Coroner Roger Stone recorded an open verdict as he said there were holes in the evidence. He said he could not draw a conclusion between Miss Gibson's death and the drug. However, he told her family he would inform the Government advisors – the Committee on the Safety of Medicines – that she had been taking Seroxat. He said recording the drug as a factor in her death might help another family in similar circumstances and said this was a cruel benefit but hoped it might offer the family some consolation in the future.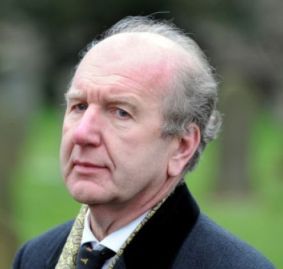 ~~~ June 2003: Wendy Hay, librarian, 52 (West Yorks). Prozac. Hanged. (Coroner: David Hinchliff, above) ~~~
… Alastair Hay, the Professor of Environmental Toxicology at LeedsUniversity … told the coroner he was looking into the role of Prozac in his wife's illness and whether the standard one-a-day 20mg dose was too much for some people.
David Healey (sic), the director of the North Wales Department of Psychological Medicine, said Prozac probably contributed to the suicide of Mrs Hay, who was a librarian and researcher.
The combination of some clinical studies of Prozac and records of Mrs Hay's case had led him to conclude that the drug was a factor in her suicide. "She wasn't taking her own life with the usual intent. This drug can make healthy people who aren't remotely thinking of suicide suicidal," he said.
… Mr Hinchliff said: "There was evidence during the inquest that in a minority of patients who take this drug, that it may have adverse side effects. This drug may or may not have contributed to Wendy Hay's action."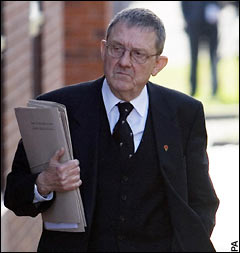 ~~~ June 2003: Ceri Evans, university lecturer, 36 (Bridgend). Overdose of prescribed Lustral, Amitriptyline & Temazepam (Coroner: Philip Walters, above) ~~~
… During the inquest Plaid Cymru AM Leanne Wood raised concerns with the SSRI drug, saying: "People can become suicidal when they come off this drug. He could see that they were doing him harm." After the inquest, the AM for South Wales Central … called for more research into antidepressant drugs.
She said: "I would just like to be confident that SSRI drugs are not harmful to people – at the moment I'm not. Ceri was physically ill which started from RSI he got from typing and went on to chronic fatigue. His physical illness brought on depression.
"From what I've read the most difficult time is when people try to come off the drug and suicidal thoughts come with a result of that and we think that's what happened to Ceri.
"A professor at Bangor University is looking into these drugs SSRI and the link between possible suicide and any other side effects as they can cause self harming. The idea is to prevent future cases."
… Coroner Philip Walters recorded a verdict that Mr Evans killed himself by taking too much Amytriptyline and Temazepam.
Mr Walters said: "One of the great problems that we face in these situations is this problem of whether or not anti-depressants have the effect of sending people down the wrong road.
"Clearly in the majority of cases they work and that only can be a subjective test. It's a great shame that someone of this talent and ability ended his life in this sad way."
~~~ Sept 2003: Sharise Gatchell, student, 18 (East Sussex). Seroxat overdose (Coroner: Alan Craze) ~~~
… Her father Alfred said he blamed the so-called wonder drug for her death.
He and wife Stephanie … have joined calls for it to be banned.
… A coroner at Eastbourne yesterday stopped short of making a definite link.
But he said he would pass the findings of the inquest to the Committee on the Safety of Medicines, the Government's advisory body on pharmaceuticals.
Stephanie later gave a speech at MIND's fringe event at the Labour Party conference in Brighton.
~~~ Oct 2003: Jamie Hoole, student, 18 (London). Seroxat. Hanged (Coroner unknown) ~~~
… 'Jamie got worse and worse and it was frightening,' said his mother, Jean. 'I thought the doctors would take him off it. They didn't. But nobody has had the full facts before taking this drug. That makes me angry.'
… The coroner at his inquest said Jamie's death may have been 'wholly or in part' linked to Seroxat.
Related Articles
What the coroners say: Part 2 (2004-2005)
What the coroners say: Part 3 (2006-2008)
What the coroners say: Part 4 (2009-2012)
Coroner's Progress 1 (Ian Smith)
Coroner's Progress 2 (William Armstrong)
Coroner's Progress 3 (Geraint Williams)
Coroner's Progress 4 (Robin Balmain)