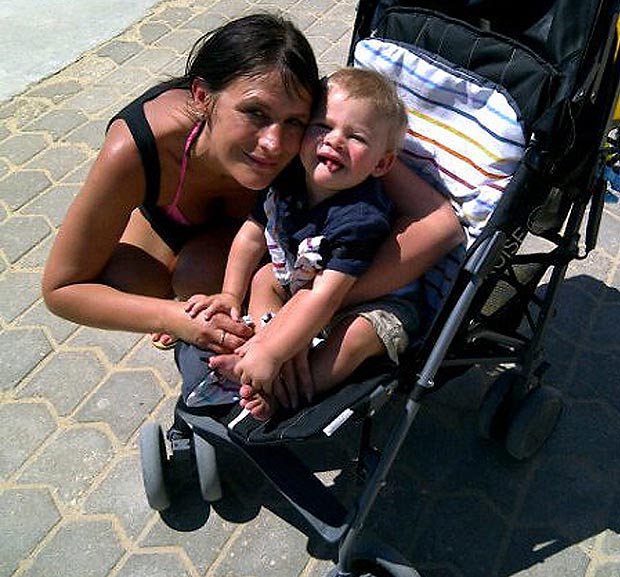 (updated April 2015)
Donna Oettinger was 41. She had a 3 year old son Zachary (Zaki) whom she adored. A few days ago, Donna walked with Zachary to Riddlesdown Station, Croydon, held hands with her little boy and jumped in front of a train, killing them both. What made a woman who by her own account 'loved her son with all her heart' end both of their lives in such tragic circumstances?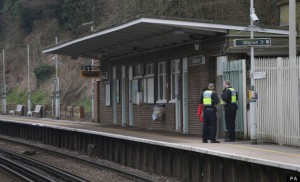 The reason why I have chosen to feature this tragedy is that in the months leading up to her death Donna had posted some of her thoughts and feelings on Facebook, giving a rare insight into the state of mental anguish endured by somebody who is suffering an adverse reaction to antidepressant medication.
I have not had access to Donna's Facebook account. The information I have comes from two sources. The first is the initial Daily Mail report which at a later point was heavily edited, but not before it had been transcribed by "Daily-Gadget.com". The second article was published the following day by the Daily Mirror.
Below I have selected some of the phrases from the newspapers. Those in italics are directly attributed to Donna. Some are not dated, and consequently the posts may not all be in chronological order.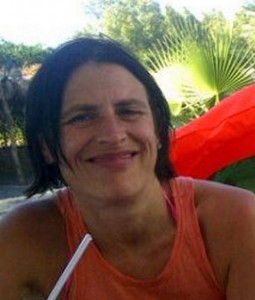 From the Daily Mirror, we learn that Donna (right), who worked for a haulage company, 'had been battling anxiety since May last year and had been prescribed medication to fight it.'
The side-effects must have been almost immediate, as in August Donna posted: "Haven't been well now for three months with all this anxiety been hell needed to make changes in my life.
"I look awful lost so much weight, aged 20 years frightened to see anyone at mo xx."
In October, Donna wrote: "Thank God I have my son Zaki I owe him a lot when I get better love you son with all my heart xxx."
Other Facebook entries included:
"So scared don't know who I am anymore."
"Feeling so depressed with this f****** severe anxiety dread waking up."
"Panic attacks all day long can't stand this anymore."
After a visit to her GP, who changed her medication, she wrote: "Lost been on so many diff tablets and off cause of side effects so scared don't know who I am anymore.
"I won't leave the house on some new meds wish I could turn the clock back a year if I knew this was coming I would have left this world it's only because of zaki I am here x."
Towards the end of last year, Donna wrote: "I hope and pray there is light at the end of the tunnel."
The Daily Mirror stated that: 'Days before her death, Donna had an emotional online exchange with her sister Emma.
'She wrote: "Hope ur ok love you loads xx."
'Emma replied: "I am only ok when you are. Love u more than life."
'Donna, who had been taking antidepressant drug Sertraline, pledged, "I will try my hardest for you".
'On March 6, she wrote: "I have had the best times with you." Emma, of Croydon, South London, replied: "And the best times to come."'
The Daily Mirror article concluded with these two sentences:
'Sertraline is a popular choice of drug among doctors as it is thought to cause fewer side-effects than other anti-depressants.
'However, there are fears it can actually worsen the moods of those prescribed it.'
From the time when she saw her GP, and through every subsequent change of antidepressant, Donna's state of mind went from anxiety to anguish.
Sertraline may be marketed as causing fewer side-effects, but the truth is that there is no such thing as a safe antidepressant.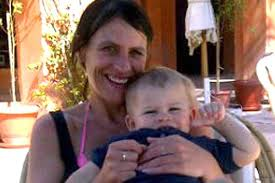 Rest in Peace, Donna and Zaki
Footnote: April 3rd 2015
A little over two years after their deaths, the inquests of Donna and Zaki took place this week. An extended report in the Daily Mail made no mention of antidepressants, preferring to highlight Donna's previous use of cocaine.
Meanwhile, the Mirror also avoided any mention of antidepressants, even though, two years ago, it was the newspaper that published Donna's anguished Facebook entries, documenting her struggle against the side effects of different antidepressants, culminating in a prescription of Sertraline.
The local Croydon Guardian said that: "She was prescribed anti-depressants and placed on a waiting list for cognitive behavioural therapy, but her mental health continued to deteriorate and she became 'convinced she would never get better'." No link, however, was made between the deterioration of Donna's mental health and her reaction to the various antidepressants.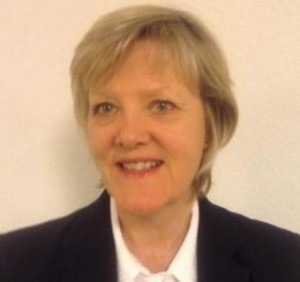 Coroner Serena Lynch (left) concluded that Donna was suffering from an "anxiety disorder". She recorded a verdict of suicide for Donna's death, who she said had "diminished responsibility" but sufficient capacity to understand her actions. She recorded Zaki's death as unlawful killing.
A Serious Case Review, published by the NSPCC in February 2015, revealed that, during the last 9 months of her life, Donna (called "Claire" in the SCR) was prescribed the antidepressants Citalopram, Venlafaxine, Mirtazapine and Sertraline. In addition, Donna was also prescribed Pregabalin (neuropathic painkiller), Promethazine (antihistamine) and Propranolol (beta blocker).
The review concludes that: "Despite the perception of both her parents, based upon all the evidence presented to this Review there is no reason to conclude that the medication prescribed to Claire (Donna) was incorrect in either type or quantity."
Related articles:
Medicating Post-Natal Depression
Post-Natal Depression and Antidepressants
The New Mother and the Psychiatrist