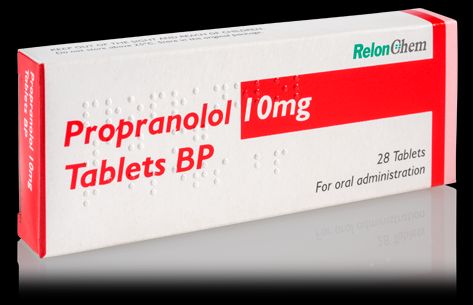 Propranolol was developed by AstraZeneca in the 1960s, but is now available as a generic drug. It is a type of medication known as a beta-blocker. Its main purpose is to manage high blood pressure and problems with cardiac arrhythmia (irregular heartbeat). It has been found to be effective in preventing prevent further heart problems in those with angina or previous heart attacks.
Propranolol is not an antidepressant. Nor is it an anti-psychotic, benzodiazepine or any other medication intended to alter a state of mind.
Why, then, is it being prescribed off-label for conditions that are considered to be psychological rather than physical? It has even been touted as a help for those with autism.
And why, in both the USA and the UK, are those who are prescribed the drug taking fatal overdoses in increasingly high numbers?
In the UK last year, the Office for National Statistics (ONS) published a official report, in which they stated: "Deaths involving Propranolol have been increasing since 2009 and reached a new peak of 55 deaths in 2015."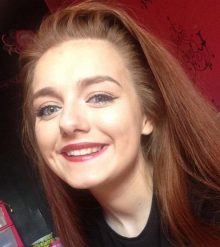 Perhaps the most high-profile of recent deaths linked to Propranolol was that of 16-year-old schoolgirl Britney Mazzoncini (left), who took her life at her home in Glasgow in July last year.
Britney did not have a problem with her heart, or with her blood pressure. She went to see her GP simply because she was feeling anxious after being bullied at school and on social media. Yet she was prescribed Propranolol.
Britney's mother, Annette McKenzie, was completely unaware of the prescription. Because Britney was 16, the GP was not obliged to inform her parents. Annette said: "Because of her age we just weren't privy to it. We are hugely distressed she was given them. She died just 16 days after being given the prescription."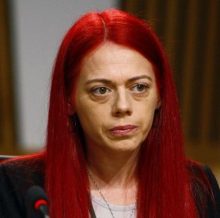 Annette (right) decided to initiate a petition and, in January this year, introduced "Britney's Plea" to the Public Petitions Committee at the Scottish Parliament.
She said that she had been completely unaware of the prescription, and had mistaken side-effects such as tiredness as her daughter being lazy.
Annette told the committee that she wants the law to be changed so that under-18s cannot be prescribed medication to treat mental health issues without parental consent.
"My daughter didn't understand at 16 years old the severity and strength of the medication she was given," she said. "She went to the doctor that day to ask for help; she didn't go expecting to be given pills."
Annette said that the strength and effect of some mental health medications make it important that parents and guardians are "fully involved and aware of the circumstances, allowing them to support treatment" and safeguard their children by taking control of pills of dispensing them as required.
"We're not just talking about my daughter being 16 here, we are talking about there being no age of consent," she said. "If they deem you to be wise enough, they will send you away with medication."
Earlier this month, an inquiry by the General Medical Council ruled that no action will be taken against the unnamed GP who prescribed Propranolol to Britney. Annette had complained that the doctor had failed to recognise that Britney was suffering from depression, failed to properly advise her, or make a referral to mental health services, or to initiate proper safeguarding procedures. She alleged that the doctor's treatment was reckless, and directly contributed to the death of her daughter.
The "independent expert" commissioned by the GMC said that Britney should have been referred to the Children and Adolescent Mental Health Services (CAMHS) for specialist help and that failure to consider such a referral resulted in Britney's treatment falling "seriously below the standard expected".
However, the GMC found that there was "compelling evidence" that doctors of greater experience would have acted the same way. They ruled that a tribunal "would be unlikely to find her fitness to practise is currently impaired" and said that the case "should be closed with no action".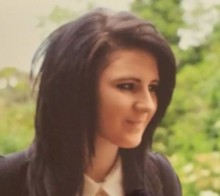 Another child to die by an overdose of Propranolol was 16-year-old art student Pasha Clark (left), who swallowed about 80 Propranolol tablets at her father's home in Cambridgeshire. Pasha's GP, Dr James Howard, told the inquest that "Pasha had suffered mental health issues since she was 13″ and that "she had been bullied." The coroner gave a narrative conclusion.
There have been many other deaths caused by an overdose of Propranolol which had been prescribed for psychological rather than physical conditions. Here are accounts from some of the more recent inquests, in different parts of England.
Eman Hillawi (57) was found dead in her West London home in December 2013. Described as "a woman with a history of mental health issues", she had been prescribed Propranolol "for anxiety", and had taken a fatal overdose of the drug. The coroner delivered a conclusion of accidental death.
In April 2014, 22-year-old Daniel Collins from Dorset, who had a "history of depression and mental health issues", died "after taking 25 times the prescribed limit of anti-anxiety drug Propranolol." The coroner recorded an open verdict.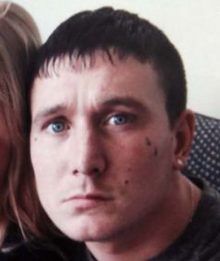 Two months after he went missing in June 2015, the body of 31-year-old Darren Lawler (right) was found a short distance from his home in County Durham. A pathologist found that the cause of Darren's death was "the effect of Propranolol." The coroner said that: "There is not enough evidence for me to come to a conclusion of suicide," and ruled that Darren died a drug-related death.
In September 2014, Nicola Leonard (35) from Stoke-on-Trent, described at her inquest as "a lady with a history of self-harm, overdose, depression and quite severe alcohol abuse", took a fatal overdose of Propranolol, along with heightened levels of Citalopram. The coroner delivered a verdict of suicide.
In January 2015, Paul Reilly (54) was found dead at his home in Derbyshire, "after he took a fatal dose of drug Propranolol, which he was prescribed for anxiety." The coroner gave a narrative conclusion.
Anne Elkin (44), from East Sussex, was "receiving regular treatment for her anxiety". After her death in July 2015, the toxicologist reported at her inquest that he found: "low levels of pharmaceutical drugs, which Ms Elkin had been taking to control her anxiety. However, Propranolol, a beta blocker, was found in excessive amounts. While on its own, Propranolol does not usually lead to fatal toxicity, the toxicologist felt it had done so in this case when combined with other drugs."  The coroner recorded an open verdict.
Suzanne Ball (33) "struggled with depression and anxiety since childhood". In August 2015, the pathologist at her inquest in Portsmouth said that "there was evidence of lethal amounts of the anti-anxiety drugs Venlafaxine and Propranol in her system." The coroner delivered a verdict of suicide.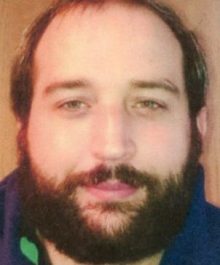 The inquest of 30-year-old David Hinks (left) from Hampshire heard that he had "a year-long battle with depression" and that he "had been crying out for help for months…Yet, despite this, he was never admitted to a psychiatric ward, instead being offered a range of antidepressants." One of the drugs prescribed was Propranolol, on which he overdosed in December 2015. The coroner delivered a verdict of suicide.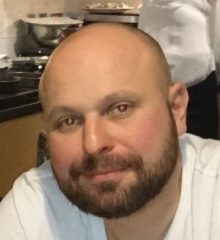 34-year-old builder Daniel Sopiela (right) arrived from Poland in 2011. In February 2016, he died after taking "a large amount" of Propranolol. His inquest heard that Daniel "was bereaved over a past relationship and had money worries", and Daniel's GP reported that Daniel "complained of low mood and alcohol problems, and was prescribed antidepressants." The coroner returned a narrative conclusion.
In February 2016, 44-year-old Debra Mercer died at her home in Wiltshire, "following a battle with depression". Her inquest heard that: "When Debra was found, there was evidence of an overdose; blister packs of prescription medication were found all around the room." She had taken large quantities of prescribed Venlafaxine and Propranolol. The coroner delivered a verdict of suicide.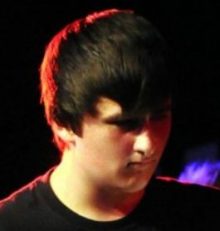 In March 2016, 22-year-old musician Alexander May (left) died at an address in Plymouth. He had a "history of anxiety, troubled sleep and depression", and had already been prescribed a number of drugs, including antidepressants, as well as Diazepam and Zopiclone. Two days before his death, his GP had prescribed Propranolol. The coroner decided that "on the balance of probabilities this was a tragic accident" and that the unintended use of a combination of drugs caused his death.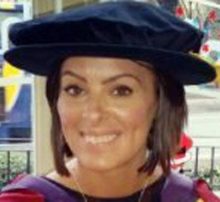 An inquest in Bradford heard that 32-year-old Sara Gilks (right) "had a history of depression and suffered panic attacks". In March 2016, after her boyfriend had suddenly ended their relationship, she took "a fatal overdose of prescribed medicine Propranolol." The coroner delivered a verdict of suicide.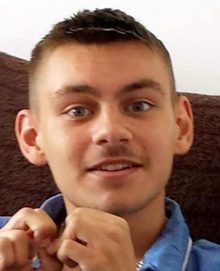 18-year-old Bolton student Philippe Pycroft (left) was prescribed a 10mg dosage of Propranolol for anxiety by his GP in October 2015, but told friends that "it wasn't working". Later the same month, Philippe ordered 60 of the tablets, each with a dosage of 80mg, from an American website. A week after the tablets arrived, Philip took most of the tablets at one go, and collapsed on the bathroom floor. The coroner delivered a verdict of suicide.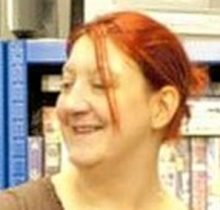 In June 2016, 41-year-old Tina Ritchie (right), who "suffered from depression", was found dead at her home in Grimsby. A post mortem examination revealed she died from a "substantial" overdose of Propranolol and alcohol intoxication. Tina's brother said that she "drank when she got depressed." The coroner gave a narrative conclusion.
In my research, I also found a few instances where patients died by an overdose of Propranolol, where the drug had been prescribed for physical conditions: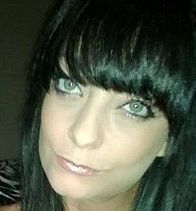 24-year-old Cassie Turton (left), from Norfolk, had been prescribed Propranolol because she suffered from Marfan Syndrome, which can affect the heart and aorta. In February 2014, when she was 8 weeks pregnant, she took 164 of the tablets because her boyfriend insisted that she should have an abortion. The coroner returned a narrative conclusion.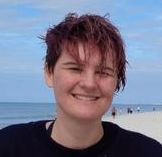 In March 2015, 18-year-old Megan Biddle (right) from Oxfordshire died after taking an overdose of Propranolol. Megan had suffered from migraines since she was 11, and was prescribed Pitzotifen and Zomig when she was 14. However, Megan had unpleasant side effects to Pitzotifen and was instead prescribed Propranolol. At the inquest, Megan's mother said: "If you have a reaction to Propranolol, it can cause memory loss. We believe that Megan suffered this and took more tablets." The coroner ruled that Megan's overdose was accidental.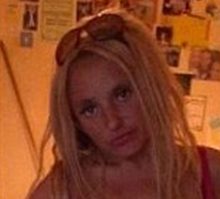 In August 2015, at her aunt's home in Greater Manchester, 37-year-old Janine Southwell (left) swallowed "five times the potentially fatal level of Propranolol", which had been prescribed after she had suffered a heart attack three months earlier. She also had lower levels of Fluoxetine and Diazepam in her system. The coroner recorded an open verdict.
Self-inflicted deaths linked to SSRI antidepressants are very often the result of a violent or impulsive act induced by akathisia. I found no examples of deaths of this nature linked to Propranolol, except where it had been prescribed alongside at least one SSRI.
However, it is clear that, for whatever reason, Propranolol is being widely prescribed off-label for psychological conditions that it was never intended to treat. As a result, an ever-increasing number of patients are having their lives taken from them.
So, the question remains. Why Propranolol?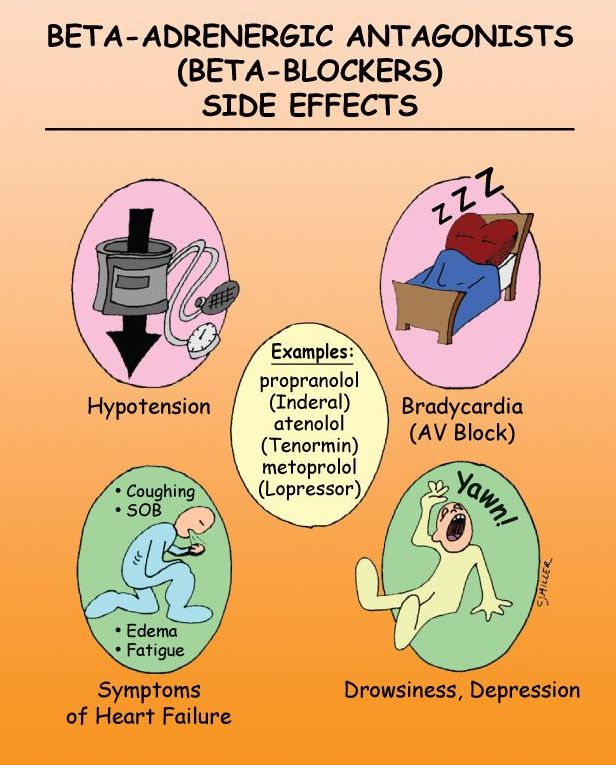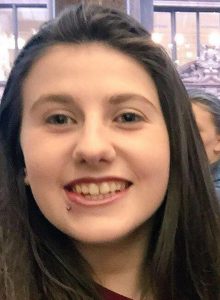 Update (April 2018): In February this year, 16-year-old Lucy Curran (right), also from Glasgow, died from an overdose of Propranolol. Although Lucy's inquest has not yet taken place, it has already been investigated by the Scottish Fatalities Investigation Unit (SFIU) at the Crown Office.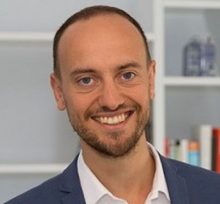 Toni Giugliano (left) of Mental Health Foundation Scotland said: "It's clear that medication for addressing common mental health problems like depression and anxiety is on the rise…We would like to see a wholesale investigation of what is actually happening. How are these drugs being prescribed and is it sometimes because of a lack of alternatives? People should be told clearly about possible risk of side effects. But from what people tell us, that does not always happen."