"She overdosed on antidepressants, because she couldn't afford to pay the prescription charges"
On June 14th this year, 54-year-old Penny Oliver (top) was found in her flat in Whitstable, Kent. She had died after taking an overdose of prescribed antidepressants. Some prescription medication was found at the scene, along with letters to her children.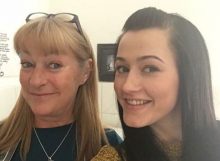 At her inquest last month, Penny's daughter, 29-year-old Charlotte Dyer (right), said about her mother: "She was a very creative person. She loved cooking, and painting and decorating the house for Christmas…She was the life and soul."
However, In 2014, Penny's son Josh died. Charlotte said: "She struggled after losing Josh. He was only 15. I don't think she ever got over it."
Penny could only work part-time – as a tapas bar chef – because of a back problem. She received benefits and was entitled to free NHS prescriptions and subsidised dental treatment. But last November DWP assessors deemed her fit for full-time work. Charlotte said: "Mum started working more hours at Harbour Street Tapas but it was physically demanding and she found that quite difficult. We tried to help her find alternative work, but she got turned down a few times, which knocked her confidence. She tried to put a brave face on and brush it aside, and it didn't work."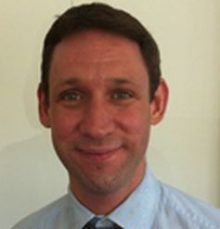 Penny's GP, Dr Richard Brice (left), who saw her on January 5, told the inquest: "She presented increasing anxiety provoked by the DWP stopping her benefits, prompting her to go from part-time to full-time. She was happy to try working full-time." But when he next saw her on March 10, she was "very tearful with low moods and anxiety".
An article in today's Sunday Mirror revealed that, after Penny's death, Charlotte and her older brother Alex (31) discovered that Penny was being hounded by the NHS over unpaid prescription fees after the withdrawal of her benefits. Penny's family say that she ticked the free prescription box on the form at a point when she believed she was still ­entitled. Demands for payments came later from the NHS Business Services Authority.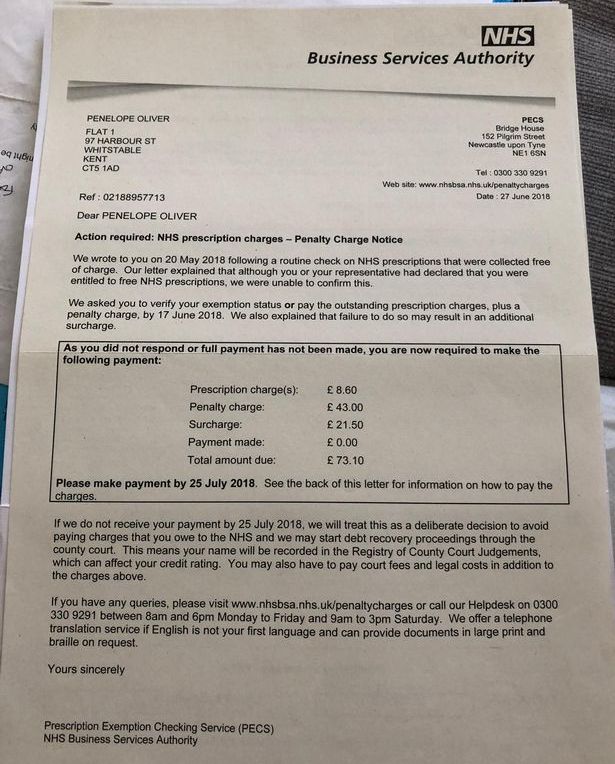 Penny owed sums of £8.60 and £20.60. But with penalty fees and surcharges these were increased to £73.10 and £120.60 respectively. But, having lost hundreds of pounds a month when her benefits were cut, Penny simply couldn't pay. She had just a few pounds in her account when she died. She had even given away her beloved dog to a friend.
Charlotte said: "The irony that she overdosed on antidepressants, because she couldn't afford to pay the prescription charges, is so painful for us as a family. This should never happen. Mum was struggling to cope with having her benefits cut when she was already suffering from poor mental health. But the very NHS that should have been helping her to deal with her depression instead began hounding her for cash and helped push her over the edge. She ended her life as a result."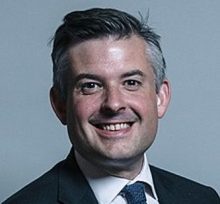 When he heard about Penny, Shadow Health and Social Care Secretary Jonathan Ashworth (right), said: "This is shocking. Questions have to be asked about the humanity of a system that does this to vulnerable people. Penalty charges should be scrapped – it's a disgrace to exploit vulnerable, ill people in this way. Ministers urgently need to step in and review this system. Our NHS is there to help patients get better, not make their condition worse by putting ­unacceptable burdens on people like this."
After her benefits had been stopped, other agencies sought redress from Penny. Her Employment and Support Allowance (ESA) was withdrawn from January. In turn, her council tax support ceased and housing benefit was halved, from £121.15 a week to just £58.63. Two months later, Canterbury City Council said she owed £303.77 in overpaid benefit.
A Department of Work and Pensions (DWP) demand sent in February said that she owed £109.36 and warned that her boss could be contacted to deduct cash at source – or debt collectors might be called in. Penny agreed to pay £5 a week.
Charlotte said: "She was trying to keep her head above water. It saddens me that she spent the end of her life in panic and feeling so out of control that she saw no way out other than death. The combination of demands from the NHS, the council and the DWP got too much. I believe if the NHS had helped her rather than piling more pressure on her she would still be here now."
Her brother Alex added: "There is a serious lack of support. The authorities should have been trying to help her."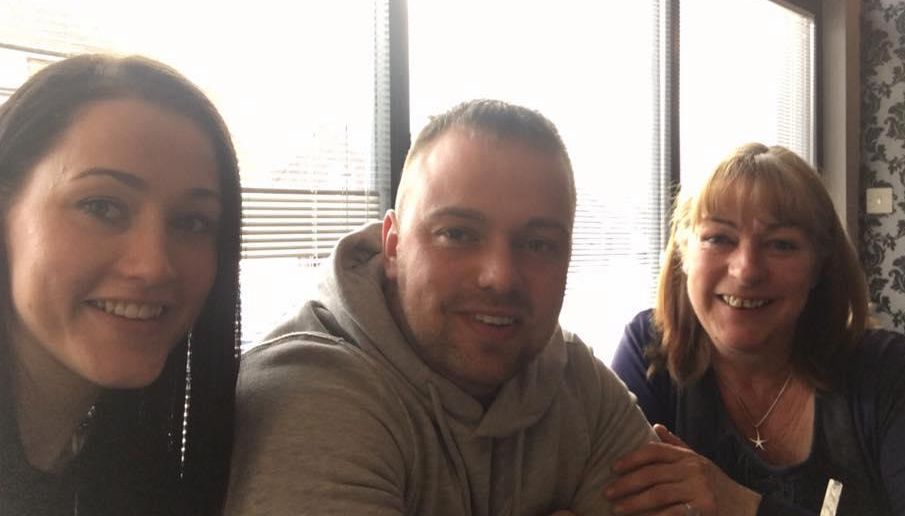 Related Article:
Antidepressants and Austerity (Jane)