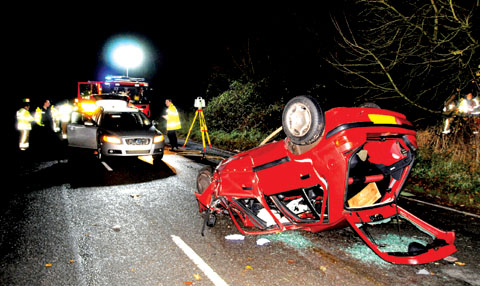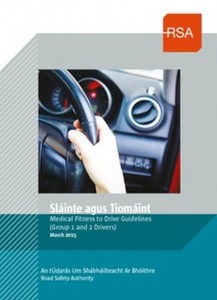 Last week, my Irish friend Leonie sent me a link to the official Medical Fitness to Drive Guidelines, published by the Irish Road Safety Authority.
And to save my ploughing through the 114 pages of the document, Leonie transcribed the following paragraph on antidepressants, which concludes with an extraordinary statement.
In Section 3.9.2 on Page 16, under the heading The effects of specific medicine classes, it states:
"Although antidepressants are one of the more commonly detected drug groups in fatally injured drivers, this tends to reflect their wide use in the community. The ability to impair is greater with sedating tricyclic antidepressants, such as amitriptyline and dosulepin, than with less sedating serotonin reuptake inhibitors, such as fluoxetine and sertraline, and the mixed reuptake inhibitors. However, antidepressants can reduce the psychomotor and cognitive impairment caused by depression and return mood towards normal. This can improve driving performance."
In the UK, last March, legislation was introduced which set maximum "safe" levels for certain types of medication for drivers. Those included were benzodiazepines, such as Diazepam and Temazepam, as well as methadone and morphine. Inexplicably, antidepressants were not included on this list. Is a driver on heightened levels of antidepressants really any safer than one on heightened levels of benzos?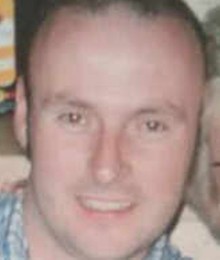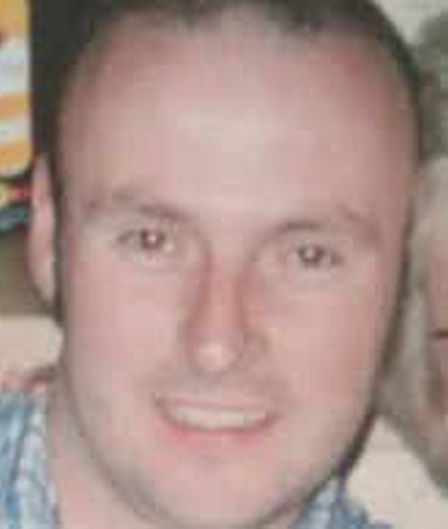 This morning, I read a report of an inquest which took place yesterday in Cannock, Staffordshire. The court heard that 41-year-old Peter Twyford (right) had been prescribed antidepressants after a marital breakdown.
On September 12th last year, just after returning from a holiday on his own to Egypt, Peter texted his wife to tell her that he was leaving, and set out from Wolverhampton, along the A449 into Staffordshire. Moments later, Peter drove his Vauxhall Zafira into an articulated lorry that had been parked in a lay-by.
Peter died in the collision, and nobody else was injured. Police investigators found no skid marks to suggest that Peter had applied his brakes, no evidence that the car had swerved and nothing to suggest that he may have fallen asleep at the wheel. All the evidence from the crash scene indicated Mr Twyford deliberately drove his car into the lorry.
Toxicology tests revealed that no more than the recommended dosage of antidepressants was found in his body. There was no alcohol found, and no other drugs or medication. Coroner Margaret Jones concluded that Peter died by suicide.
Just last week, an inquest that concerned a similar tragic incident took place in Berwick-upon-Tweed, Northumberland. On February 20th last year, a 50-year-old driver* died when he drove his Rover 45 on the wrong side of the carriageway and crashed into an oncoming Scania tipper lorry. The lorry driver said the car made no attempt to swerve or slow down and, despite his own evasive actions, the car hit his lorry at speed.
The senior crash investigator told the inquest: "It's my opinion that the actions taken by (the driver) were deliberate but to what degree they were influenced by his state of mind is unclear."
The inquest heard that the driver had been seen by a doctor after a relationship break-up, and had been signed off from work. He had received a psychiatric assessment which recommended he receive further treatment and counselling. He had had suicidal thoughts, but medical experts felt there was no intent. A letter from the driver's daughter cast doubts on the quality of mental health care he had received.
Coroner Tony Brown concluded: "The facts I have heard are that (the driver) expressed suicidal ideas. He was in a highly anxious and emotional state, evidenced by the confusing array of notes left in his flat. I am not satisfied he had any clear intention to take his own life."
In my database, which has identified more than 6000 instances of self-inflicted deaths in England and Wales linked to antidepressants, there are many examples of those who have died by driving their car into other vehicles, trees, walls, or even over cliffs.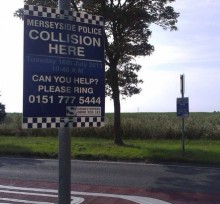 Last year in Liverpool, for example, an inquest heard how popular teacher Michael McCrory walked out of a mental health ward between observations and, hours later, died when he drove his car into a tree. At the inquest, Michael's widow said that that she felt her late husband's medication had been handled unprofessionally in the lead-up to his death.
There are so many more similar stories that could be told, but three inquest reports are particularly interesting for the reaction of the coroners concerned.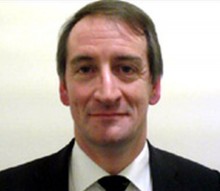 In February 2013, Worcestershire coroner Geraint Williams (right) conducted the inquest of Alex Martin, a 27-year-old care worker, who died after his car (top of page) swerved directly into the path of a lorry. He had written a number of suicide notes, and the inquest was told that it was only thanks to the quick-thinking actions of the lorry driver that more vehicles were not involved in the crash. A post-mortem report showed that Alex had not been under the influence of drink or drugs, but that "therapeutic levels of the anti-depressant Sertraline" were found in his blood.
The report states that Mr Williams carefully considered whether it was suicide, but eventually he recorded an open verdict.
The following day, the same local newspaper reported on the inquest of 64-year-old Christine Guise, a retired NHS worker who drove straight through a give-way line and hit an HGV lorry.
In a police statement, the unfortunate lorry driver said that Mrs Guise had been staring at the steering wheel. "She was looking slightly down and not focused on anything, she never looked up the road and I never saw her looking at me."
A post-mortem report found there was no medical emergency or natural disease such as stroke or heart attack which would have caused the accident. Christine was not under the influence of drink or drugs, but therapeutic levels of Citalopram were found.
Summing up, Mr Williams said: "… it's quite clear Mrs Guise was driving her vehicle quite deliberately when it went through the junction which led to the crash. Therefore I find she died as a result of accidental death." For the second time in two days,  Mr Williams ignored completely the existence of antidepressants which, in all probability, had been responsible for the loss of two lives.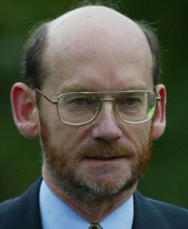 Five years earlier, in March 2008, Cumbria coroner Ian Smith (left) conducted the inquest of retired bank manager Nigel Woodburn, who took his life by driving his car into a tree, just four days after he was prescribed Citalopram. He told the inquest that he would be contacting drug authorities because he feared that people were killing themselves after taking antidepressants.
He said: "I have to say this is probably the fifth, if not sixth inquest I've heard within a period of three years when somebody either just going on to Citalopram or Seroxat, or coming off it, have killed themselves one way or another, totally out of the blue, totally without expectation, without a history of suicidal thoughts in the past."
The following month, however, at the inquest of another antidepressant-induced suicide, the local newspaper reported: "Mr. Smith went on to say that he had dealt with six to eight cases in a short period where people had taken their lives days after starting antidepressant drugs and he had reported these concerns to the health authorities despite coming under criticism for speaking out."
After that "criticism", and until his retirement 6½ years later, Ian Smith had nothing more to say in public about the dangers of antidepressants.
It would be absurd to contend that anybody who is taking antidepressants is capable of suicidal driving as soon as they get behind the wheel of their car. On the other hand, I fail to understand the logic of the Road Safety Authority when they claim that a mind-altering drug like an SSRI "can improve driving performance."
Research in the USA on behalf of the National Center for Biotechnology Information (NCBI) in 2009 found that: "Antidepressants are commonly prescribed medications that carry an imprecise risk of driving impairment…While there may be a small risk of driving impairment with these medications, this risk is considerably heightened under particular clinical conditions. These conditions include the advanced age of the driver, initial dosing and start-up of the antidepressant, rapid escalation of antidepressant doses, high-dose antidepressants…and/or co-administration of other psychotropic medications, especially benzodiazepines. Clinicians need to be mindful of these specific clinical conditions when prescribing antidepressants to patients."
In the UK, those driving vehicles such as lorries or buses may have their licence suspended by the DVLA if they have "serious" anxiety or depression, defined as "more severe anxiety states or depressive illnesses with significant memory or concentration problems, agitation, behavioural disturbance, or suicidal thoughts." It would not be returned "until the person has been well and stable for six months and until they are satisfied that medication is not causing any side-effects which would interfere with alertness or concentration."
These rules are less stringent than those for train-drivers and pilots. Neither of these is allowed to work in the UK while they are on antidepressants.
But even if driving is not seriously impaired, the presence of antidepressants can cause a driver to be more impatient, intolerant or aggressive, which may result in a minor accident or in a driving offence being committed. At such an incident, police officers would take an interest in how much alcohol a driver may have consumed. Perhaps the time has come for types and levels of medication to be recorded as a matter of course, so that evidence can be collated to find out just how safe it really is to be driving on antidepressants.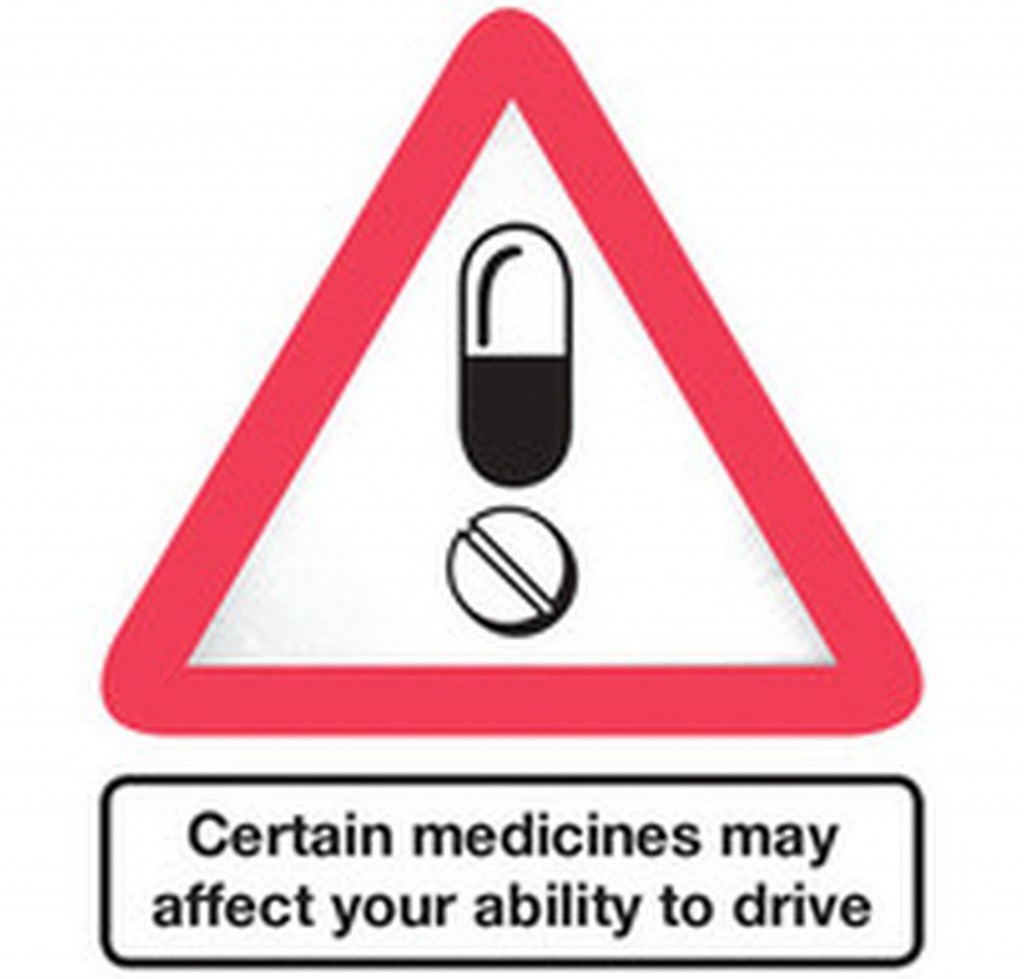 * Since writing the article, I have been contacted by a close relative of the driver involved in the accident in Northumberland. As requested, I have consequently removed the driver's name from the article.