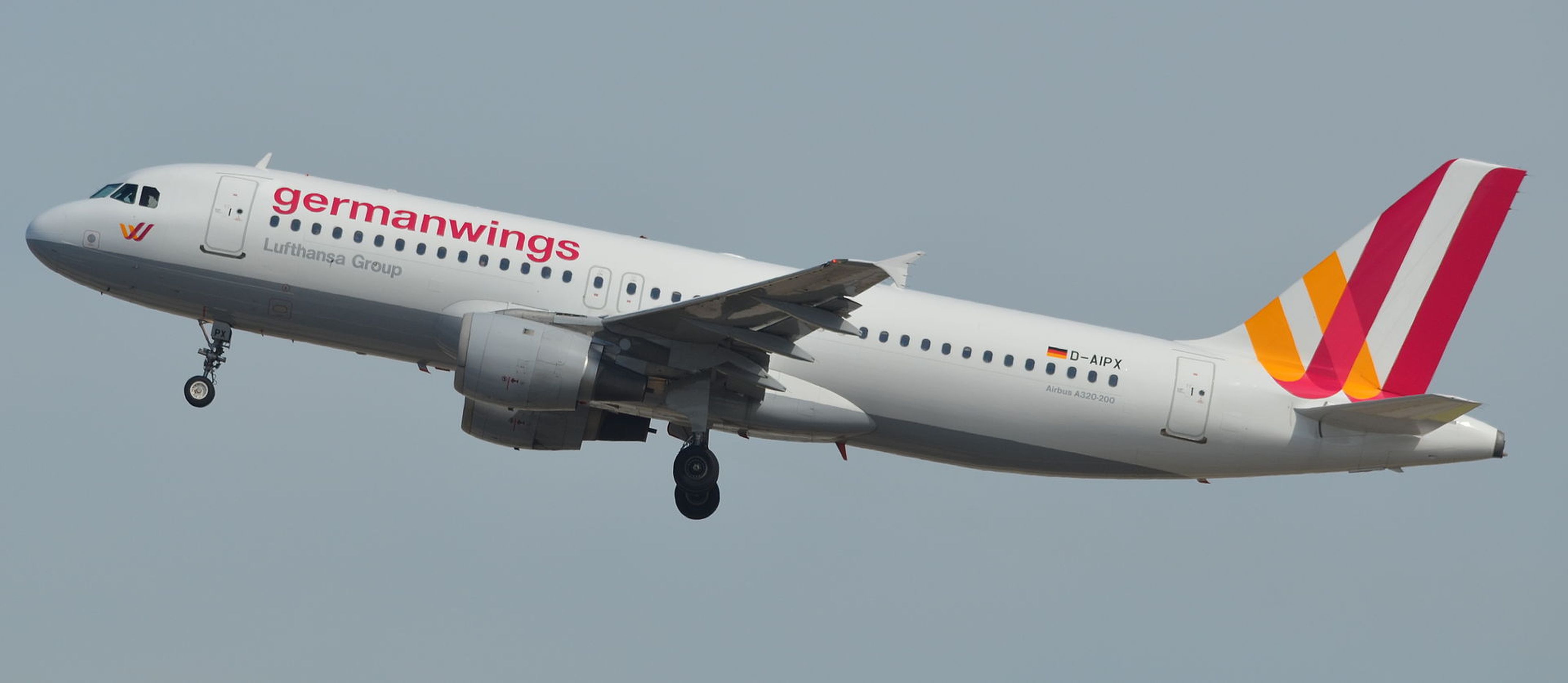 On March 24th, a week ago today, an event occurred which was almost unprecedented: a commercial pilot deliberately took his life by crashing an airliner.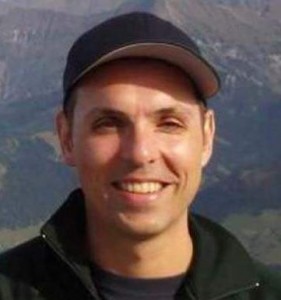 To be specific, 27-year-old co-pilot Andreas Lubitz (right) took control of the Germanwings Airbus A320 (top) en route from Barcelona to Düsseldorf after the captain had left the cockpit temporarily. He locked the door from the inside, and crashed the plane on to a remote mountainside in the French Alps. All 144 passengers and 6 crew members were killed instantly.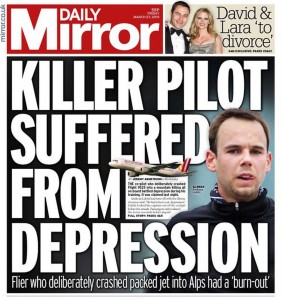 The following morning, the UK's tabloid newspaper headlines sank to a level that readers may have come to expect. We read "Killer Pilot Suffered from Depression" (left) on the front of the Daily Mirror, trumped only by the Sun's "Madman in Cockpit". There was an immediate reaction of outrage across all forms of mainstream and social media with the justifiable accusation that depression was being "stigmatised".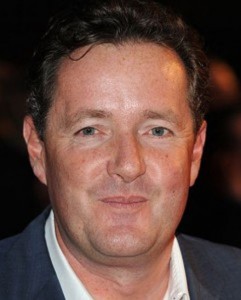 One of the journalists to suffer criticism was Piers Morgan (right), notorious for his strong opinions on many subjects. On this occasion, though, Piers is to be given credit for introducing an element that had not been considered by other journalists at that time.
His headline in Friday's Daily Mail was "Depressed pilots on medication for mental illness should not be flying passenger planes. That's not insensitive – it's protecting lives".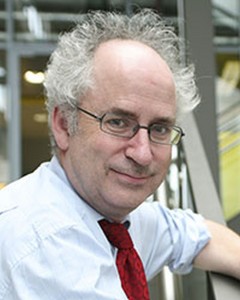 This seemed to be the cue for Professor Sir Simon Wessely (left), President of the Royal College of Psychiatrists, to indulge in a fire-fighting exercise. In the Guardian the following day, he was quoted as saying: "Piers Morgan said that it was a disgrace that a man with acute depression was allowed to fly." Of course, Piers said nothing of the sort, but Dr Wessely was doing his best to sideline the rôle of medication in this tragedy.
The article also referred to the UK Civil Aviation Authority (CAA) who were said to have provided information that 42 of their pilots are "currently on medication."
The CAA regulations (below) determine the fitness to work of pilots taking SSRIs.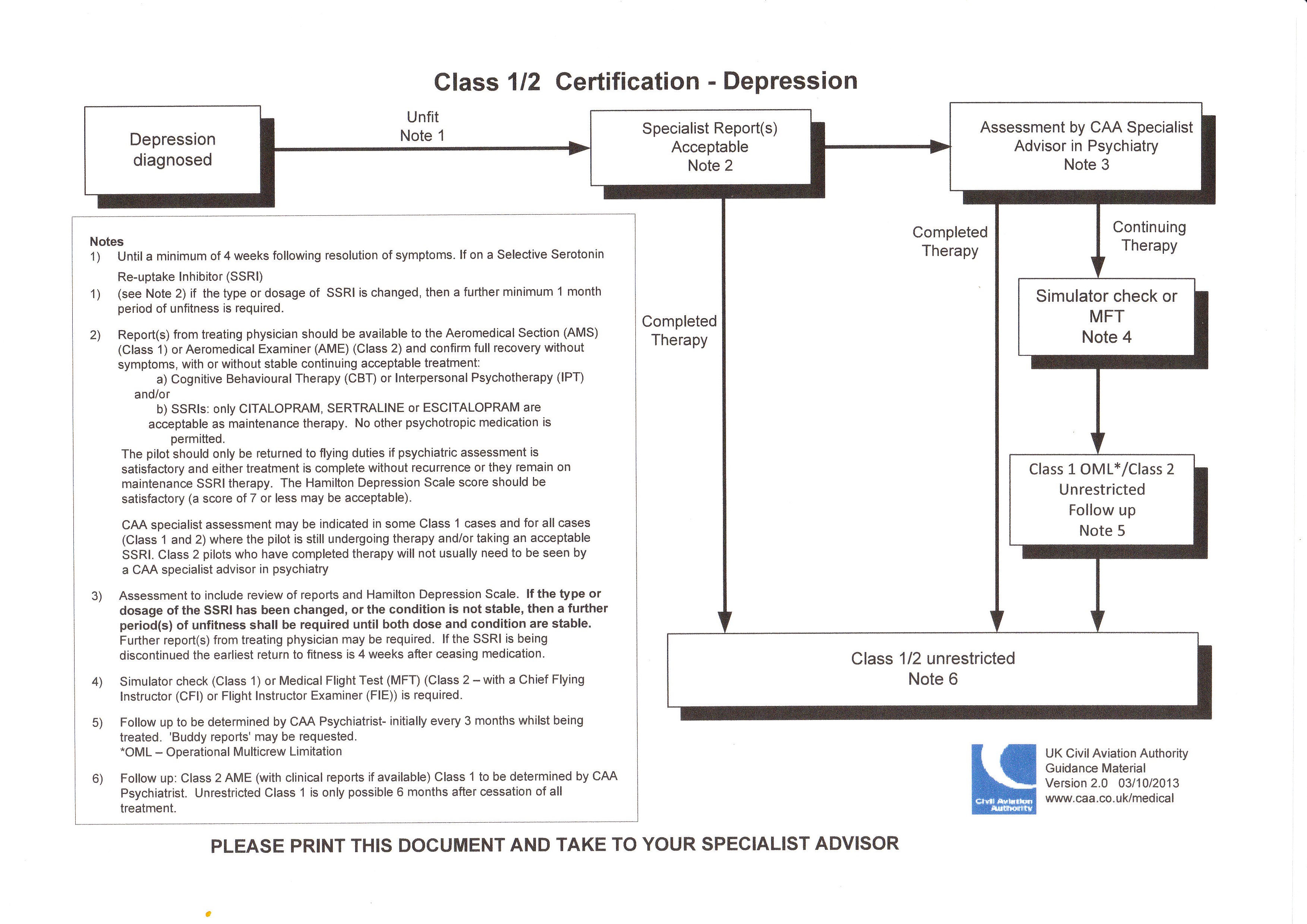 (Click to enlarge)
It would appear from this flow-chart that, although they may return to restricted "flying duties" while on "maintenance therapy", UK pilots are not allowed to achieve "Class 1" status and be in full charge of a commercial plane until several weeks after they've stopped taking medication and have been cleared by professional assessors.
This is in line with policies carried out by the UK train operators, who do not allow their drivers to work while taking SSRIs.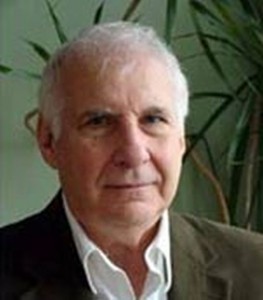 We discovered, however, that in the USA, the policy of the Federal Aviation Administration (FAA) is somewhat different. On Twitter, references were made to a 2010 article by Dr Peter Breggin, (right), who said at the time that "The FAA is Risking our Lives." He told how he was invited by the FAA some years beforehand to support their policy of a total ban on antidepressants for pilots. In 2010, however, the FAA overturned this policy as it concluded that it was safer to allow (with restrictions) the use of antidepressants, otherwise pilots might acquire them anyway from unapproved sources without telling the authorities.
This was a significant factor in the case of Andreas Lubitz. By this time, reports were emerging that, unknown to his employers, he had torn up sick notes that declared him "unfit for flying" and that antidepressants had been found at his flat. Meanwhile, stories about a relationship breakdown and eyesight problems were also being reported.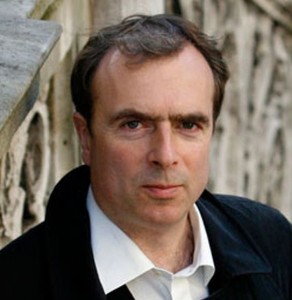 On Sunday, Peter Hitchens (left) became the second well-known journalist to highlight the dangers of antidepressants, when he wrote in the Mail on Sunday: "For some time now I have been urging an independent inquiry into the correlation between the use of 'antidepressants', suicide and (less often) mass killing. This is not because I know if there is a connection, but because there have been so many episodes suggesting one that an investigation seems to be to necessary. Now I learn that pilot Andreas Lubitz, who apparently deliberately crashed a plane killing all aboard, had received 'treatment' for a 'serious depressive episode'. Once again, oughtn't we at least to look?"
Mr Hitchens returned to print yesterday in the Mail Online, with an article headlined "Nobody is 'Stigmatising' Depression. It's the Pills We Need to Worry About".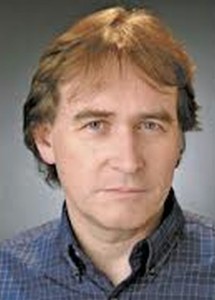 In the blog, he urged "all responsible, thinking  adults, especially any who may influence decisions in these matters," to read the article entitled "Winging it: Antidepressants and Plane Crashes" which Dr David Healy (right) had published on his website earlier the same day.
Mr Hitchens selected from this article what he described as "two key statements". The first of these was: 'The risks of suicide or homicide from mild to moderate depression or anxiety are almost nil." This second, from further on in the article, was: "Once treated with a drug, a pilot is never the same again. Even if the underlying condition clears, he may not be able to stop. The risks are not eliminated." The article also pointed out that antidepressant use may have been linked to the pilot's rumoured visual problems.
Of all the reports, comments and judgments of varying quality that have been committed to print during the past week, it is difficult to argue against the proposition that Dr Healy's is the most authoritative. This is hardly surprising, as Dr Healy is acknowledged unequivocally as one of the world's leading pharmacologists. Moreover, unlike many other representatives of his profession, Dr Healy is not constrained by professional connections to pharmaceutical companies.
As more evidence about Andreas Lubitz is revealed in the weeks to come, there will be more reports, many of them attempting to tip the balance of responsibility back from the medication to the medicated. Already, a Daily Mail report has surmised that Andreas "may have stopped taking his medication" without acknowledging the horrendous side-effects that can accompany withdrawal. Today, the same newspaper tells us that Andreas had previously been "treated for suicidal tendencies", but did not confirm whether that was before, during or after prescription of antidepressants.
Perhaps, in the midst of this maelstrom of information and mis-information, the written and spoken media should turn to people like Dr Healy if they want to convey some insight into and understanding of the complicated background that led to last week's appalling tragedy.
Then, maybe, even the tabloid newspapers would be able to inform their readers that, in the words of Peter Hitchens, "The problem is the drugs given for the depression, not the depression."
Update
March 2016: an email from Andreas to his therapist. published by German newspaper Bild, revealed that Andreas was taking the maximum dose of the antidepressant Mirtazapine. He said the increased medication was making him more restless and made him panic about his vision. He also told his therapist that he was bothered about the permanent tension he felt in his eyes and wrote: 'If it wasn't for the eyes, everything would be fine.'
Then, 8 days before the crash, Andreas was prescribed further antidepressants. Citalopram was found in his system.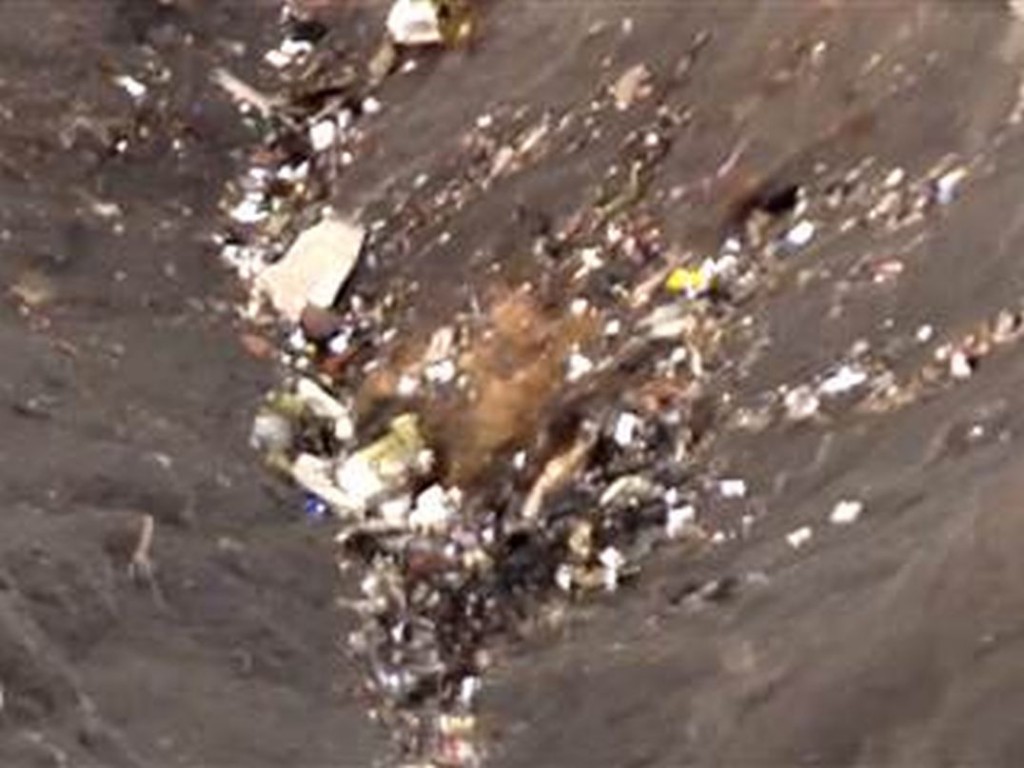 Other recommended articles:
2008 Mount Airy Plane Crash Report (Bob Fiddaman)
Andreas Lubitz – The Drugs Don't Work (Bob Fiddaman)
Pilots and Antidepressants (Julie Wood)
Of airplane crashes and anti-depressants (Rev Sam Norton)
Anti-depressants: possible role in disaster (Paul Flynn)
Flying Under the Influence (Kelly Patricia O'Meara)
Antidepressants: a deadly treatment (Patrick D. Hahn)
Related Articles:
A Bus, a Plane, a Truck and a Gun
Homicide/Suicide: in Search of a Motive
Media Bias and Antidepressants