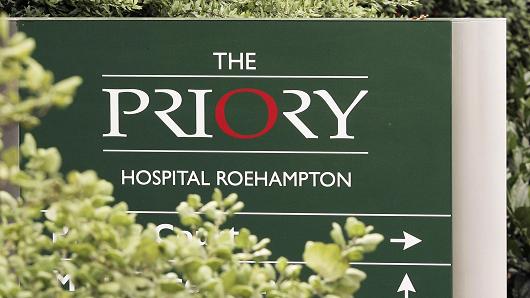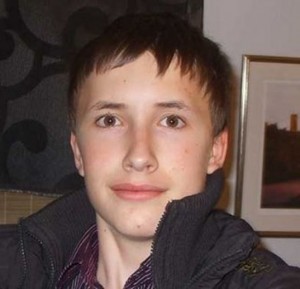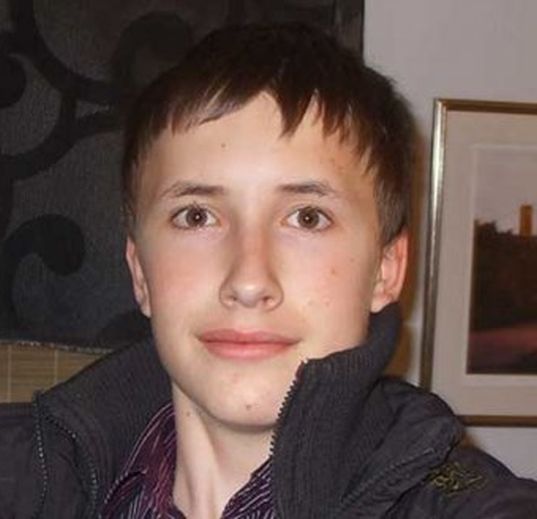 In June 2013, 15-year-old schoolboy George Werb (left) died near his home in Colyton, South Devon, when he was struck by a train. At the time, he was on home leave from residential care at the Southampton branch of the Priory, an organisation which describes itself as "the leading provider of behavioural care in the UK", with treatment facilities spread throughout Britain.
Earlier this month, George's family was awarded a settlement after the Priory admitted liability for George's death, due to negligence and inappropriate treatment.
While he was at the Priory, George was prescribed Olanzapine and Fluoxetine, even though George had had a previous adverse reaction to the antidepressant. In the Serious Case Review, published last year by Devon Safeguarding Children Board, George was quoted as having said: "Fluoxetine has killed my brain," and "I have no emotions."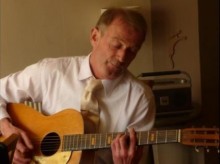 Last week, the Bristol branch of the Priory came under criticism at the inquest of 60-year-old musician Paul Griffiths (right). Paul, who was on antidepressants, checked into the Priory in September last year, but slipped out unnoticed four days later. It was not until five weeks later that his body was found, hanged in woodland. The coroner noted that, since Paul's death, the Priory in Bristol had "implemented measures to prevent future deaths."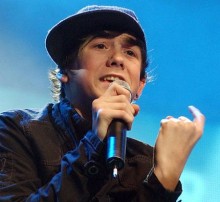 Last month, the Priory was mentioned during the inquest of Chris Hardman, more widely known as singer and TV presenter Lil' Chris (left). In March last year, Chris attempted to contact his GP and mental health workers about concerns with his medication. The 24-year-old was found hanged later that day. Four months earlier, Chris had been admitted to the Priory after "an incident" in London.
The first of the Priory Hospitals was established in 1980 at Roehampton in South London. Initially, the hospital had a reputation for being frequented by the rich and famous, where they could be treated not only for depression but for addiction to alcohol and/or drugs.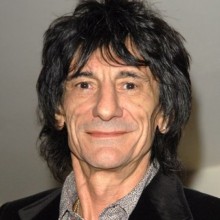 Some of the celebrities known to have been treated at the Priory include model Kate Moss, who sought help there for "stress and anxiety" after separating from Johnny Depp, while Rolling Stone Ronnie Wood (right) checked in for alcoholism. Footballer Paul Gascoigne received treatment at the clinic for his drink problem, and writer Caroline Aherne is reported to have been an inpatient on more than one occasion during her battle with depression and alcohol.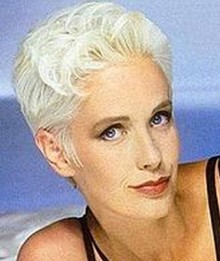 Writer and broadcaster Paula Yates (left) was treated for depression and drug addiction at Roehampton in 1997 following the suicide (probably induced by Prozac) of her boyfriend, Michael Hutchence, lead singer of INXS. Paula died of a heroin overdose in 2000. Another to die of a drug overdose was Princess Leila Pahlavi, daughter of the Shah of Iran. Leila, who had been prescribed antidepressants, took a lethal dose of barbiturates in 2001, having spent time in the Priory the previous year.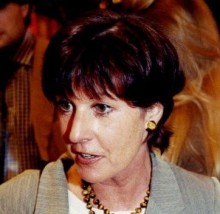 Also in 2001, Lady Serena Bridgeman (right), 51-year-old sister of the Earl of Bradford, took her life at her London home after returning from a holiday in South Africa. On her return from holiday, Serena was phoned by the consultant who had been treating her at the Priory. She told him that the holiday "had not been a great success." Not long after the conversation, Serena took an overdose of paracetamol.
By this time, the Priory Group was acquiring more hospitals, and the number of patients treated for depression grew accordingly.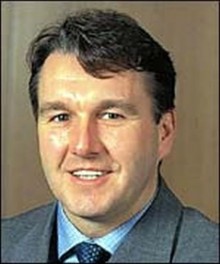 In October 2002, 43-year-old Duncan Sharpe (left), the chief executive of JJB Sports, hanged himself. He had been prescribed antidepressants and, at the time of his death, was being treated at the Altrincham branch of the Priory. At Duncan's inquest, a doctor said: "He did not want to remain in hospital. He was extremely fearful of the publicity if it was found out he was in hospital. He felt the health of the company could be threatened by negative publicity." Duncan discharged himself a few days before his death.
In November 2002, John Carroll (54) killed his wife Linda with a hammer at their home in Altham, Lancashire, and hanged himself in the garage. 12 days earlier, John had been discharged from the Preston branch of the Priory, even though John's family had insisted that he was not well enough to go home.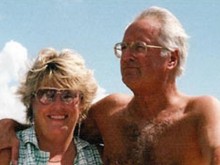 Retired property developer Roger Goswell (63) had been taking antidepressants for 10 years before he attached a hosepipe to the exhaust of his car in an attempt to take his life in November 2007. He was taken to hospital and was then transferred to the Priory Clinic in Hove, Sussex, where he stayed until Dec 17th. Six days later, Roger stabbed his wife Susan (right) to death and drove off in his car, which he crashed into a tree later that night, killing himself. At the inquest, a consultant from the Priory was criticised by the coroner for discharging Roger after he had threatened to kill his wife.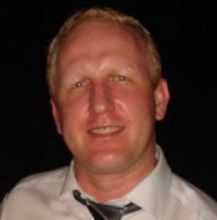 37-year-old IT consultant Neil Carter (left) suffered from misophonia, a rare condition that gave him a heightened sensitivity to noise. This brought on depression, and, in November 2012, a psychiatrist who was treating Neil referred him to the Priory in Roehampton. As part of his treatment at the Priory, Neil was prescribed antidepressants. A psychiatrist who treated him said: "The antidepressants had not been working for him, but it was still early days." The dosage was subsequently increased, after which Neil went missing from the Priory, and jumped in front of a tube train at Turnham Green Station.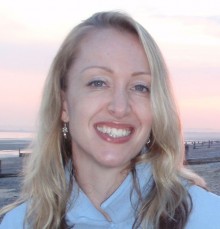 In 2006, PR executive Anna Sargent (right) had her antidepressant prescription monitored by the Priory. However, her depression persisted, and she began to use alcohol as a form of self-medication. When she realised she was drinking too much, Anna turned to Baclofen, a drug that she bought online. She then became dependent on Baclofen, and in September 2012, by which time Anna was 36, the drug was starting to induce panic attacks and Anna ended up in hospital. From there, Anna checked into the Priory, where the drug was withdrawn rapidly, a concern that was raised by the coroner when he gave a verdict of suicide by drowning. Anna's parents said: "In her endless quest to find a cure for her depression and misuse of alcohol, she discovered the drug Baclofen. Because of the mismanagement of withdrawing from this inappropriate drug, she took her own life."
43-year-old teacher Suzanne Greenwood (left) from Bolton struggled with insomnia and became addicted to Zopiclone, which she bought online. In October 2012, Suzanne spent 4 weeks at the Priory in Altrincham, where she was prescribed antidepressants. However, she was never formally discharged and details of the prescription had not been communicated to her GP when, the following month, Suzanne was given advice on reducing her medication. Days later, Suzanne hanged herself in a Bolton park.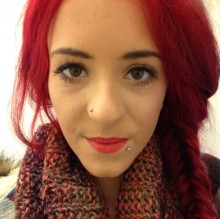 Francesca Whyatt (right) was 21 when she strangled herself at the Priory, Roehampton, in September 2013. Francesca had attempted suicide on nine previous occasions since her admission to the Personality Disorder Unit 6 months earlier. Coroner Fiona Wilcox decided to refer her concerns to the Crown Prosecution Service (CPS) for consideration. She said that she was thinking of a charge of corporate manslaughter, adding that she judged the ward as "simply unsafe".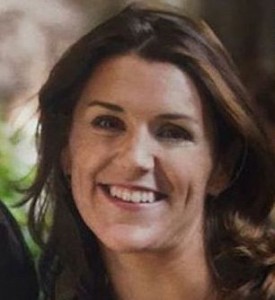 36-year-old Sarah Johnson (left), described as a "millionaire lawyer", started to drink heavily at the beginning of 2015 and was prescribed antidepressants by her GP. Between January and April, she was admitted twice to a branch of the Priory for treatment. After the second period, according to a psychiatrist, "She was chatty and her mindset had improved." Later that month, on April 26th, Sarah went to nearby Victoria Tube Station early in the morning, where she jumped in front of a train. A post-mortem examination showed that there was no alcohol in her blood.
There are many other instances of people who have taken their lives during or after treatment at a branch of the Priory. Here, in chronological order, are some of them:
In January 2003, Robert Matuszczyk walked out of the Priory hospital in North London, took a train to Welwyn, Hertfordhire, and lay down on the tracks in front of a speeding train.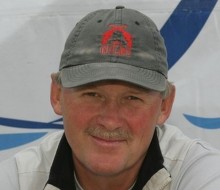 In July 2007, yachtsman Chris Law (right), who was being treated at the Priory in Southampton, flew to Germany to meet his girlfriend. After the meeting, he hanged himself in a park.
In September 2008, IT salesman Martyn Greek stepped in front of a train in South London when he should have been on his way to an appointment at the Priory.
In October 2008, solicitor Richard Fry, who was being monitored by staff at the Priory in Hove, caught a train to Haywards Heath where he stood in front of a train.
In December 2008, banker Martin Carr was struck by a train just 5 hours after being discharged from the Priory in Woking.
In May 2009, Iranian-born scientist Mohammed Karbassi killed himself by jumping out of a window of his flat in North London. Weeks earlier, he had been discharged from the Priory, where he was treated for depression and OCD.
In November 2010, 20-year-old student Melissa Smith hanged herself at home. She had been admitted to the Priory in Hove, where doctors said she had improved dramatically.
In February 2012, shopkeeper Stephen Cooper hanged himself, 3 days after an appointment at the Priory in North London.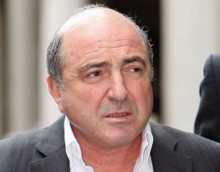 In March 2013, Russian tycoon Boris Berezovsky (left) was found hanged at a house in Berkshire. He had been treated at the Priory, where, a few days before his death, he was told that his antidepressants were affecting his liver.
In December 2013, Stuart Spray died by jumping from a multi-storey car park in Eastbourne. In the previous 3 months, he had been admitted to Eastbourne Hospital, then the Priory in Roehampton, then Eastbourne Hospital again, each time following a suicide attempt.
In February 2014, Mark Hancock gave doctors cause for concern at the Priory in Altrincham. However, as no beds were available, he was allowed to return to his parents' home, where he cut his throat.
In February 2014, garage proprietor Peter Evans shot himself on the same day that he was supposed to be having an appointment at the Priory at Hove from where he had been discharged 3 weeks previously.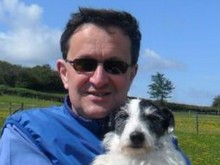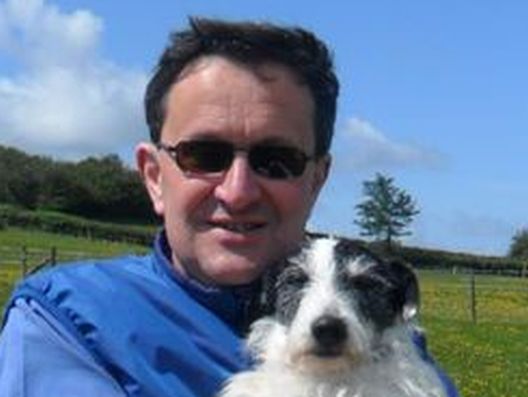 In May 2014, Huw Davey (right), a vet from South Wales, shot himself a month after leaving the Priory in Bristol.
July 2014, 51-year-old Alison Connick was struck by a train in Wimbledon Station. At the time, she was having treatment for breast cancer in Wimbledon, and treatment for "seasonal depression" at the Priory in Roehampton, including being admitted for two weeks.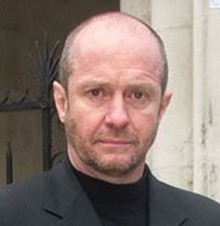 In December 2014, property developer Scot Young (left) jumped from a window of his flat. He was going through acrimonious divorce proceedings, during which he checked into the Priory and was taking antidepressants.
In January 2015, 19-year-old Zoe Hadley hanged herself in a hotel bedroom in Putney, having been treated for OCD at the Priory the previous year.
In March 2015, Evelina Alksne (22) was found hanged in her room at the Priory Hospital in Widnes. She had been placed in a "special unit which which deals with personality disorders in females".
Unfortunately, George Werb is not the only child to have been medicated at the Priory with tragic consequences.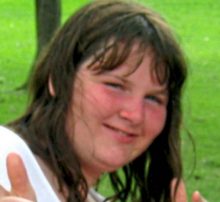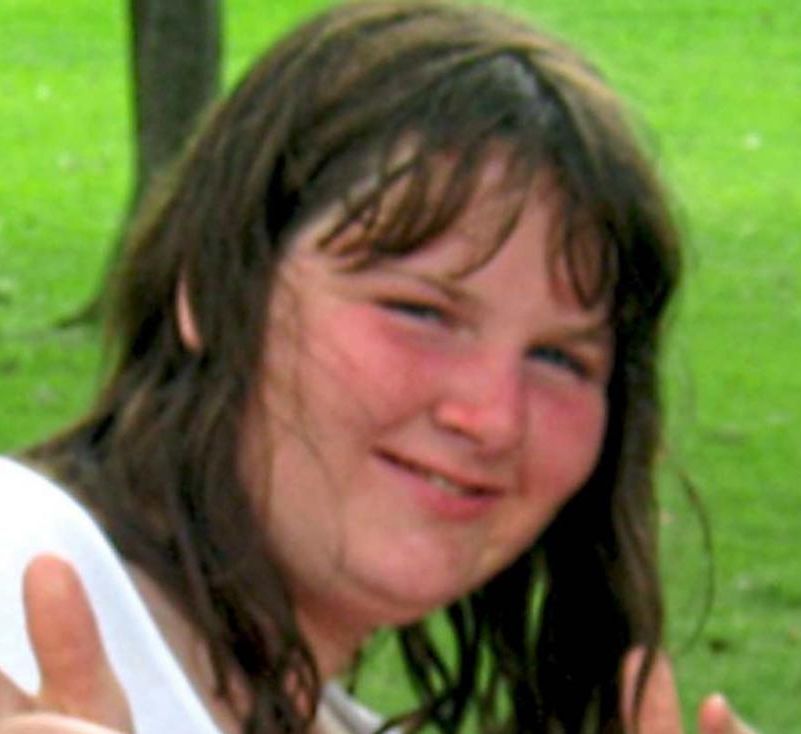 In November 2012, 14-year-old Amy El-Keria (right) used a scarf to hang herself in the Priory at Ticehurst in Sussex. Amy had been treated for Tourettes and ADHD in the hospital since August, after being referred by her GP. While she was there, she was restrained and forcibly medicated on more than one occasion. More than 2 years later, a report by the charity Inquest voiced several concerns about Amy's treatment ahead of her inquest, which was still to be heard. *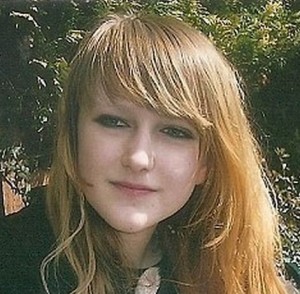 After several incidents of self-harming, Mary Stroman (left), from North London, was admitted to the Priory on three separate occasions. Mary went to the same school as Tallulah Wilson (15), and was a close friend. Tallulah stepped in front of a train in October 2012, after taking an overdose of her prescribed antidepressants. While Tallulah's inquest was taking place in January 2014, her friend Mary (16) was deliberately taken out of London and admitted to a therapeutic residential school for girls in Wiltshire, where she was treated for PTSD. Mary walked out of the unit to a nearby railway line where, like Tallulah, she was struck by a train.
In her teenage years, Sara Green (right) was a victim of bullying and began self-harming. She was referred to CAMHS in Grimsby, where she was admitted to a local hospital after taking an overdose of her antidepressants in July 2013. Because of a lack of available beds, Sara was placed in an adult ward before being transferred after a few days to the Priory Hospital in Cheadle Royal, South Manchester, over 180 km from home. Sara was considered for discharge from the Priory in October 2013, but was still in the Unit 5 months later in March 2014 when, at the age of 17, she hanged herself in her room. At her inquest in April 2015, the coroner said that the failure of those responsible for her care at the Priory to organise her discharge "was a contributory factor to her act of self-harm."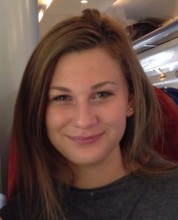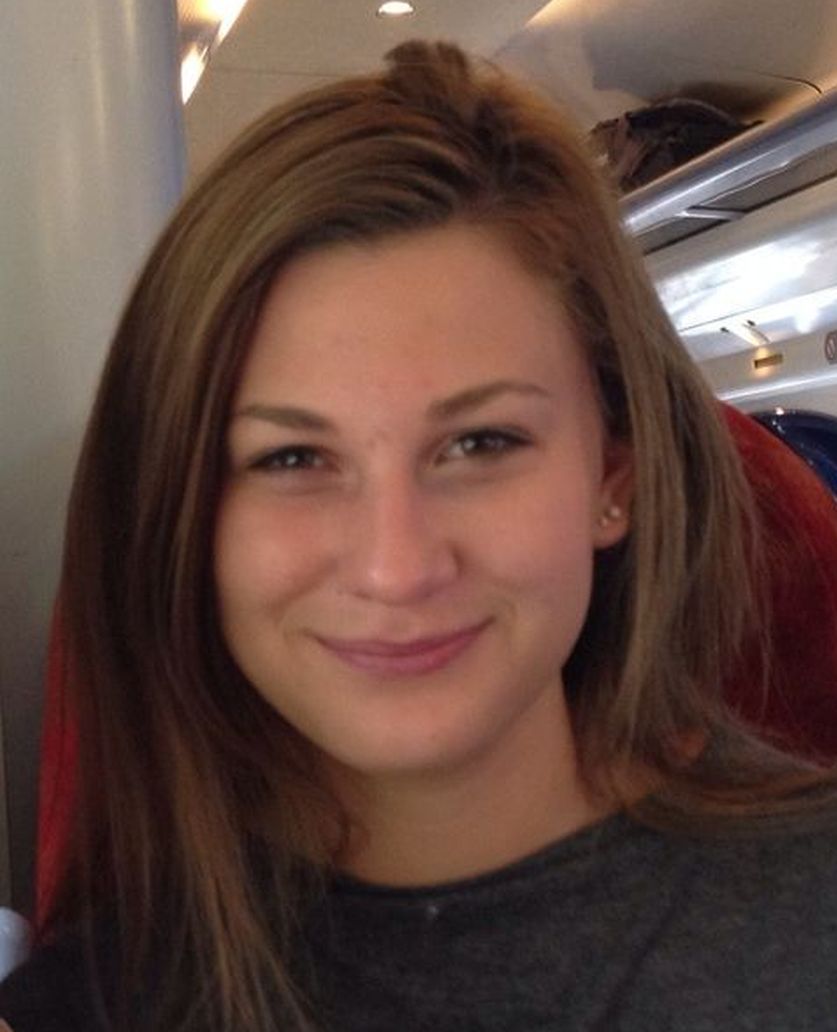 In October 2013, Ashleigh Bowes (left) had a "meltdown" as she was about to go out on Halloween night. She told her mother that voices in her head were telling her not to eat. The following month, she was referred to the Priory by her GP for treatment for an eating disorder and depression. She attended the centre for regular therapy sessions and it was in February 2014 that she was first prescribed antidepressants. She was discharged from The Priory in August 2014 after a review. Two weeks later she wrote a note to friends who she said had teased her about her anorexia. Later that night, 14-year-old Ashleigh took a fatal overdose of her medication.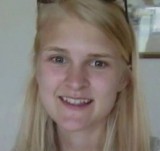 In December 2012, Charlotte Cobbald (right) went to see her GP, who found her "sad and tearful," and referred her to CAMHS, where she was prescribed antidepressants. At some point, Charlotte stopped taking antidepressants, but she resumed in January 2014 while she was in the care of the Priory, where she had been sent after it was noted that she had lost weight. It was here that Charlotte began to self-harm, and was sent to a high-dependency unit. The inquest heard that she began to improve while at the unit, and was allowed to go out on leave. In August 2014, at the age of 17, Charlotte took her life by injecting herself with a drug used to treat animals on her father's farm in Suffolk.
The Priory's online prospectus explains how depression is treated:
"At the Priory we offer tailored depression treatment programmes for individuals, based on their medical history and personal experience. A specialist consultant will oversee your treatment, which will usually include a course of cognitive behavioural therapy (CBT) and may also include medication to restore the chemical imbalance in your brain's limbic system." **
I would suggest that the Priory needs to re-consider the purpose of medicating for depression, as the Myth of the Chemical Imbalance was exposed many years ago as nothing more than a cynical marketing device. I would also suggest that the Priory should examine carefully their policy of medicating children, when an increasing number of experts and publications now recognise that antidepressants are totally unsuitable for children and, almost inevitably, will do more harm than good.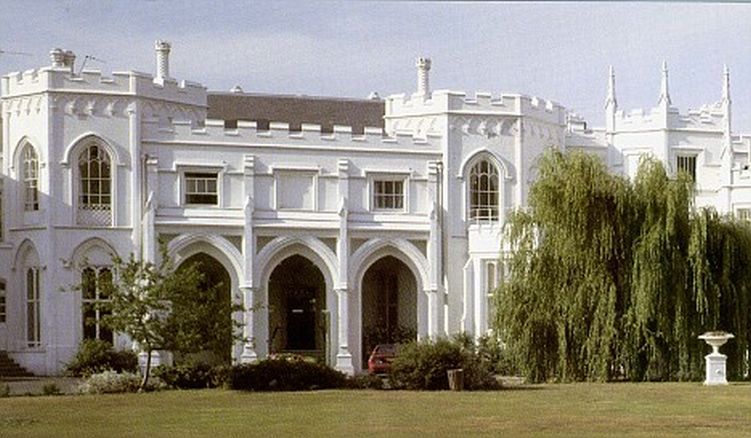 Footnotes:
* Amy's inquest was finally completed in June 2016. The Priory was found by a jury to have contributed to her death through neglect.
** In August 2017, Wendy Burn, the new president of the Royal College of Psychiatrists, admitted "The old idea that ADs correct a chemical imbalance in the brain is an over-simplification and we do not support this view." Subsequently, the Priory's online prospectus was amended.
Update (August 2016): a report published last month by the Care Quality Commission (CQC) stated that the Priory's hospital at Roehampton (above) 'required improvement' in 4 out of the 5 categories assessed. Under the 'safety' criteria, the CQC report judged the Priory's acute wards for adults of working age and psychiatric intensive care unit services to be 'inadequate' – the worst possible rating.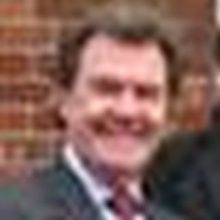 Update (January 2017): The Mail on Sunday reported that Roger Skipp (left), director of the Roehampton branch of the Priory, has been replaced after 'damning criticism' from the CQC. One of the issues is believed to concern the death of Stephen Bancroft in December 2015. His inquest is due to be heard in June this year.
Update (December 2017):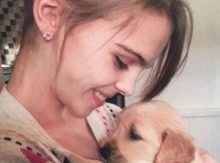 In December 2015, 15-year-old Pippa McManus stepped in front of a train at Gatley Station in South Manchester. She had been a patient at the Priory in Altrincham for over a year. A Serious Case Review, which was published in 2017 after her inquest, revealed that she was prescribed first prescribed Fluoxetine in March 2015, the dosage being doubled 8 days later. The following month, Pip began to voice thoughts of suicide: The SCR states that: "Pip, who was already on a prescription of Fluoxetine, opposed the consultant's plan to increase the level to help manage the high level of obsessive compulsive symptoms…An urgent treatment order was authorised to prescribe the higher dose without Pip's consent." Pippa had also been prescribed Olanzapine, which, in March 2015, "was increased to help reduce the strength of 'anorexic ruminations and guilt'."
Update (February 2018):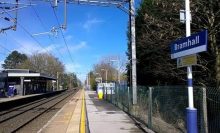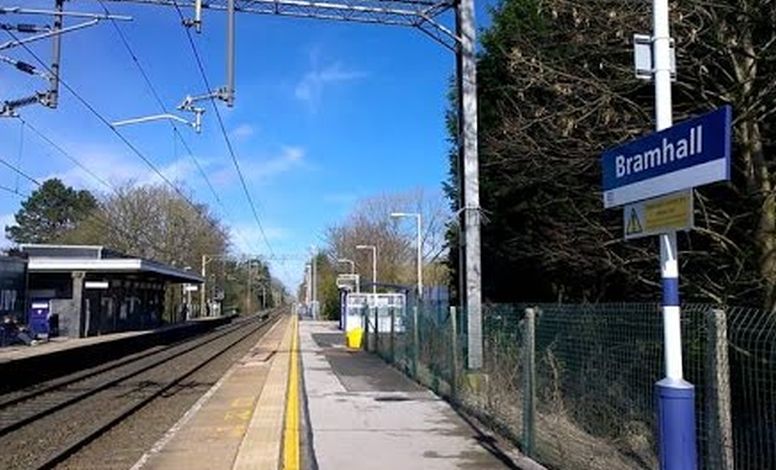 In July 2017, 20-year-old apprentice engineer Nicholas Afzal was struck by a train at Bramhall Station (left) in Greater Manchester. An inquest this week heard that, in his teens, he had been diagnosed with OCD and anxiety, and had been treated with medication and therapy. Last year, Nicholas told his father that he wanted to manage his condition using solely therapy: "He didn't want to take medication for the rest of his life. I think it was because he had been taking it from about 13 or 14. After six years I think he had lost hope that there would be a life without medication."
But, by June, the family decided that more help was needed. As a result, Nicholas had two appointments at the Priory in Altrincham, where he was prescribed Sertraline, Citalopram and Pregabalin, all of which come with a warning of suicidal ideation. Mr Afzal told the inquest that it then took his family three weeks to persuade hNicholas to start taking this medication; he died just two days after starting to take the three drugs.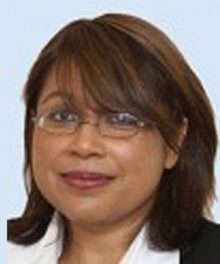 Explaining why Nicholas was prescribed two antidepressants and an anticonvulsant, even though he had never been diagnosed with either depression or epilepsy, Dr Jaya Gowrisunkur (right), from the Priory, told the inquest: "The challenge with Nicholas was getting him to take any medication, he was very clear he did not like it. For therapy to work you have to initially address and reduce the symptoms through medication."
Update (November 2018):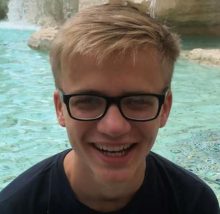 On January 22nd this year, 17-year-old William Jordan (left) was found hanged in his room by staff of the Priory  Hospital in North London. He died in hospital the following day. William was admitted to the Priory after being diagnosed with "long-term depression" while he was a pupil at Berkhamsted School, in Hertfordshire, where he had captained the rugby and football teams.
This week's inquest heard that, days before he died, William had told his consultant psychiatrist that he was worried about the lack of staff observation. He was, in fact, left unattended in the hours leading up to his death, despite clear instructions that he required checking four times each hour. After William's death, members of staff then falsified logs to appear as if they had done so.
Related Articles:
The Lost Children (2014 & 2015)
How Antidepressants Ruined Luke's Life
The Lawyer and the Nightingale