(Updated May 2015 – see below)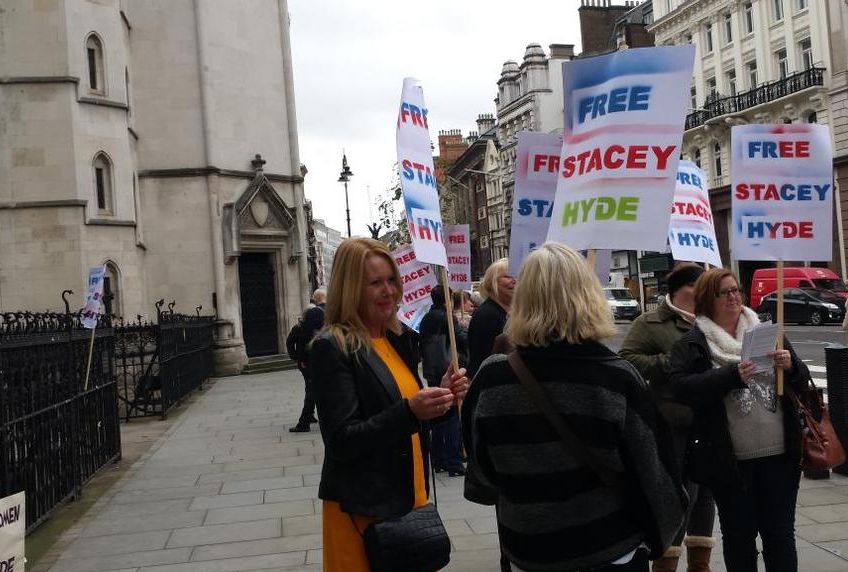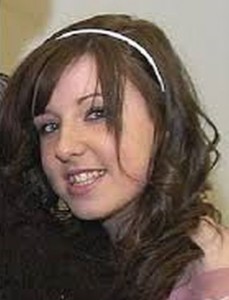 17-year-old Stacey Hyde (right) spent the evening of 3rd September 2009 out drinking with her friend Holly Banwell (27) in their home town of Wells in Somerset. Afterwards, the pair decided to return to the flat which Holly shared with her boyfriend, 34-year-old Vincent Francis.
Stacey remembers waking up in the early hours of the morning to hear her friend Holly screaming for help. In the frightening events that followed, which Stacey does not remember clearly, she stabbed and killed Vincent. A 999 call made at the time of the incident records Holly screaming, "My boyfriend is beating my friend… I need the police ASAP."  She is then heard saying "They are fighting," followed by a scream that "Stacey has a knife and has stabbed him."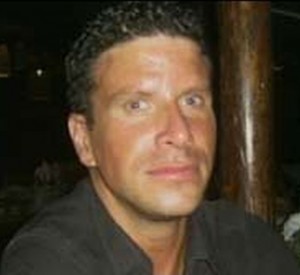 When the police arrived Stacey was very distressed, sobbing and saying: "He tried to kill me…I had to help Holly…he was going to kill her…I thought he would kill me …" She was found to have injuries, some of which were consistent with previous self-harm, and others caused by the forceful struggle with Vincent (left).
Stacey was arrested by the Police, remanded in custody and, less than a year later, was put on trial for murder.
It was acknowledged by the prosecution that there had been 27 separate incidents of domestic violence between Vincent and Holly, and that Vincent had also been violent towards his previous girlfriend. The court heard that Stacey had terminated a pregnancy the previous year and was on antidepressants.
Nevertheless, Stacey was found guilty of murdering Vincent. At the age of 18, she was sentenced to life imprisonment.
In 2012, an independent NHS report on Stacey revealed that in late August 2009, shortly before the incident, she was referred to mental health services by her GP due to her thoughts of self-harm and suicide. It stated: "The presentation of the signs of poor mental health of this adolescent included a combination of dysfunctional personality traits, early onset of alcohol and poly-substance misuse, inter-personal relationship problems."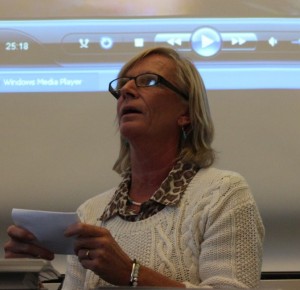 Stacey's aunt Julie Hyde (right), who was very close to her niece and who has been campaigning to help Stacey for four years, explained in a recent interview that Stacey's vulnerability stems mainly from experiences that happened when she was just 14, and thought she had discovered the identity of her biological father. "She was really excited and he was pretty good about it all, but they did a DNA test and it turned out he wasn't the father. She was devastated but she hid it. After that everything went downhill."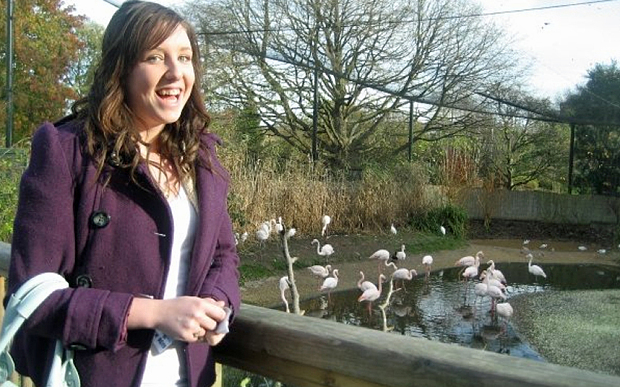 From being a "bubbly, lively" girl (left) with a love for drama and theatre, Stacey began drinking heavily, self-harming and she became bulimic. There are even suggestions by her lawyers that Stacey was raped several times when intoxicated – though she did not initially perceive them as abuse.
"She was on antidepressants," said Julie. "There were a few suicide attempts. She was very troubled, there's a lot of problems that still need to be assessed, but the man was attacking her. She feared for her life. She really thought he was going to kill her. She acted disproportionately as a result of that. It's not like she went out that evening with the intention to murder anyone. The thought of her committing murder is abhorrent. I know her – there's nothing violent about her at all."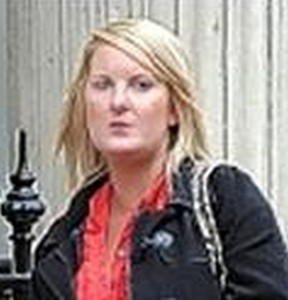 Julie's sister Diane (right), Stacey's mother, said that she knew that Stacey was out with Holly, but expected her home so she could enrol for college the next day in a performing arts course.
Instead, Stacey stayed at Holly's, and ended up under arrest for stabbing Vincent. "She's my daughter. I couldn't believe she'd done something like that because she really isn't a violent sort of person. I really thought at worst it would be manslaughter. I never ever thought they'd get her for murder. I didn't believe it. It really knocked my faith in justice. I know what happened was wrong but there's different circumstances. I really thought they could have taken into account how violent a man he was."
Stacey herself, now 22, said recently: "It was like I was trapped in my worst nightmare. When I dream of my future, I dream of a fairy tale, only the happy ending is a little simpler, just being reunited with my friends and family. It seems impossible most days."

An appeal against the verdict was fronted by the campaigning group Justice for Women. Representative Julia Hilliard said: "When you know about the circumstances of her case it is astonishing that Stacey was convicted of murder. She was a 17-year-old girl with no previous – the man who died was a 34-year-old man, with a long history of being violent towards women, and who was no doubt physically stronger than Stacey. She had injuries on her body, and there was also a recording of a 999 call made that showed that he was attacking her. It seems bizarre, when you hear these facts, that she was convicted of intending to kill."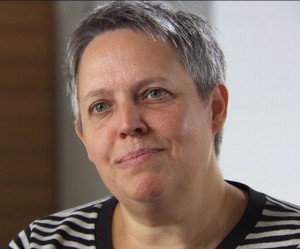 Stacey's lawyer Harriet Wistrich (right) believes that, in Stacey's original trial, the impact of her traumas "was not sufficiently understood, explored or accepted," and that certain traumas such as those relating to abuse could make someone respond differently to male violence.
She pointed out that there is new evidence which would support a defence of diminished responsibility, relating to Stacey's mental health. When the trial took place in 2010, Stacey was studied by adult psychiatrists who concluded that she had any serious mental health issues.
But now, a number of issues in Stacey's past have come up, including abuse and sexual violence. It's now known that she used to self-harm, was bulimic, and previously tried to kill herself. Child psychiatrists have looked into her behaviour and found that she has ADHD and a personality disorder, conditions that would point towards diminished responsibility and also a lack of 'specific intent' to murder.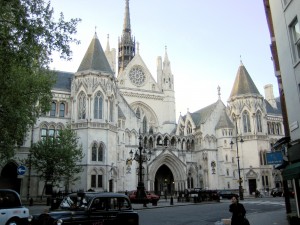 Yesterday, Stacey's appeal took place at the Royal Courts of Justice (left) in London, where the Appeal Court judges decided to overturn the original verdict.
However, Stacey is not yet free, as the judges ruled that she should face a re-trial. This is expected to be heard in the new year. She will stay on remand at Holloway Prison until then.
Because of the impending re-trial, no specific details of yesterday's proceedings have been published. However, it is to be hoped that it won't be long until Stacey has her fairy-tale ending, "just being reunited with friends and family."
 ##########
Update: May 2015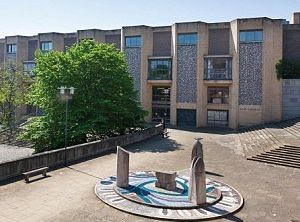 Stacey's re-trial began at Winchester Crown Court (right) last month. A reporting ban meant that there was no news on the progress of the trial for four weeks, until last Wednesday when the jury returned and Stacey was acquitted. She then walked free from the court after a total of five and half years in prison for an offence that she did not commit.
At Stacey's  appeal in November, the adolescent psychiatrist acting on behalf the Director of Public Prosecutions (DPP) was unable to support the prosecution and instead gave evidence for the defence. In spite of this, the prosecution were not willing to accept a plea of manslaughter on the grounds of diminished responsibility and provocation, offered by the defence team to prevent Stacey's having to undergo yet another ordeal.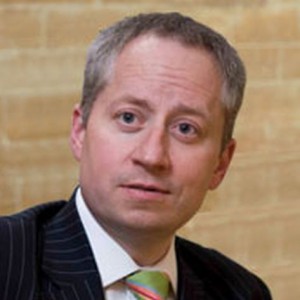 Not only did prosecutor Christopher Quinlan (left) insist that she should face a fresh trial for murder, but he vigorously opposed applications for bail following the successful appeal, ensuring that Stacey remained in custody for a further six months awaiting trial.
When she left the court after finally being acquitted, Stacey (below) said: "I would like to say thank you to Justice for Women, my legal team, friends and family for believing in me and giving me hope and strength to never give up.  I will be forever grateful and blessed to have been given my life back."
A spokeswoman for Justice for Women criticised the DPP for the "unnecessary and costly murder retrial of a damaged and vulnerable young woman." She continued: "We are delighted that justice has finally been done and that Stacey will now be able to receive the support she needs instead of being unjustly punished for her own vulnerability and fear."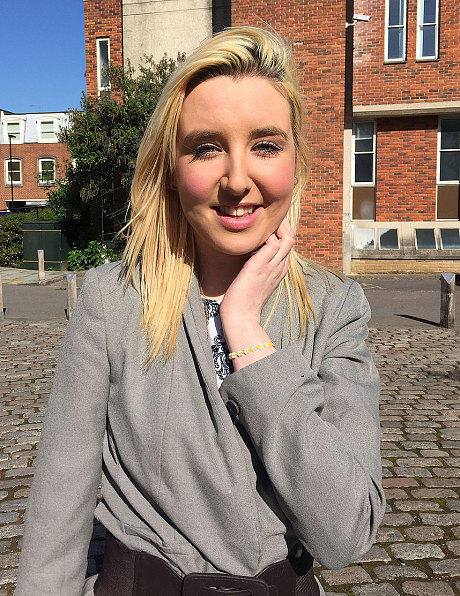 Recommended:
Should we have jailed this teen girl for life for killing a violent man? by Radhika Sanghani
Behind Stacey Hyde's conviction for murder is a failed mental health system by Julie Bindel
Stacey Hyde: life imprisonment for 'acting out of fear' by Kira Cochrane
Stacey Hyde's story is a shocking insight into how the law treats young, abused women by Julie Bindel