In the coastal town of Blackpool, Lancashire, one in every six adults is prescribed antidepressants, a proportion that is higher than that of any other English town.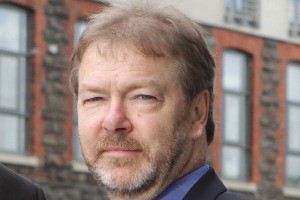 Earlier this month, Louis Appleby (right) of the Centre for Suicide Prevention confirmed, unsurprisingly, that Blackpool has a higher suicide rate than any other town in England. This information can be verified at the Public Health Outcomes Framework, which revealed that the suicide rate in Blackpool is 52% above the national average.
Here are just six of those stories from the Blackpool Gazette, all of which resulted in inquests held during the past six months.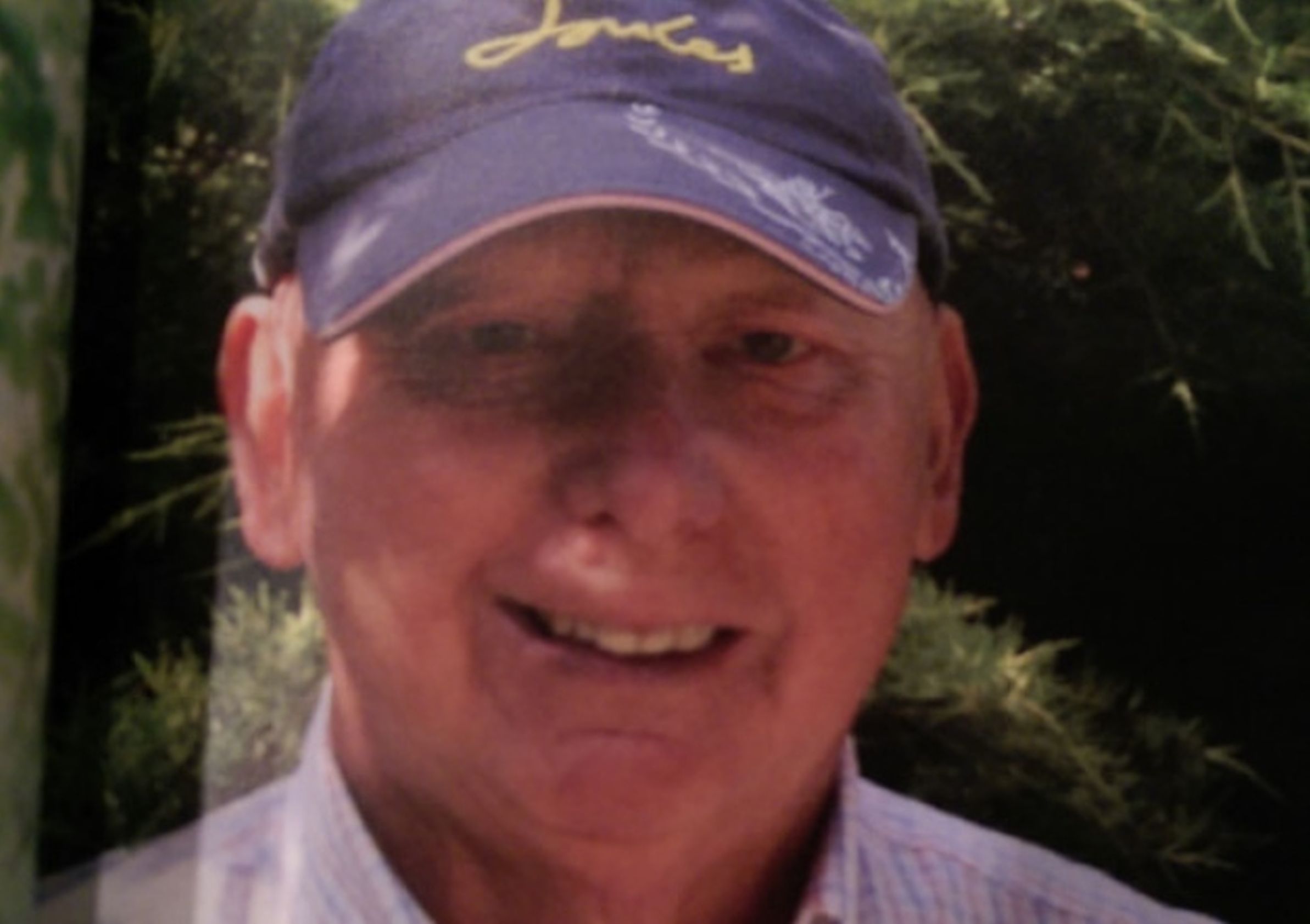 The most recent inquest into an antidepressant-related death in the town was reported yesterday. 71-year-old John Edwards (left) had been an engineer for British Aerospace but, in his retirement, lived in Blackpool with his partner Dorothy.
In January of this year, John was prescribed the antidepressant Sertraline by a consultant psychiatrist. Shortly before his death in August, he visited his GP reporting anxiety, and his dosage was increased.
John took an overdose of his medication, and in the middle of the night, walked out of the house. Some hours later, his body was found in the sea.
The assistant coroner for Blackpool and Fylde, Claire Doherty, confirmed that John had drowned and recorded a verdict of suicide.
Speaking after the inquest, Dorothy said, "His sudden death reiterates recent calls in the media for greater funding to better understand and educate people in the medical profession about mental illness and provide adequate support for those in need."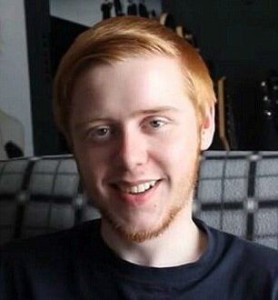 Last month, Ms Doherty presided over the inquest of Brett Robertshaw (right), a 21–year-old musician who took his life in July. The inquest heard that, one week after his death, a final blog was published on his website, stating that he had intended to take his life by inhaling helium, and detailing the reasons why. On the blog, Brett wrote about his mental health:
"How can I explain any of what I've described so far? Is it just outright depression? I don't know, but I never thought anything of it until a few years ago, when I finally realised that this wasn't 'just the way I am' and that it was actually a problem. I finally decided to go to the doctor's about it earlier this year. I was given anti-depressants, referred for counseling, referred to the psychiatrist, and even contacted by the 'Crisis team'."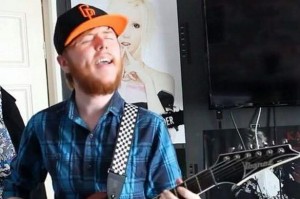 Brett then went on to describe how the antidepressants made him feel: "Did any of this help? Not at all. I felt worse. I had horrendous nausea from the medication, had no appetite, I was getting even less sleep than usual (An hour a day if I was lucky) and I was feeling even more suicidal than ever before, because of worry about all the appointments that I had to go to, and having to talk to people about this. I eventually got to a point where I was going 3-4 days at a time without any sleep at all, because I was worrying so much, so I just abruptly stopped everything in fear that it would just get rapidly worse if I didn't do so.
"I felt like a lost cause, like I couldn't be helped. I suppose that I thought there was no way at all of me ever shifting this, because any attempt to get better seemed to go the opposite way and make me feel worse."
After Ms Doherty had delivered a verdict of suicide, Brett's Aunt Kelly said: "We'd like people prescribed antidepressants to be kept an eye on, especially if doctors know their family and that there are other things going on. And for people not to be scared to talk about it. And we hope that in the future there won't be the same stigma attached to mental health problems."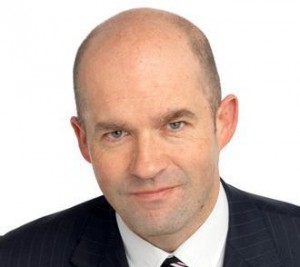 Back in May, Blackpool and Fylde coroner Alan Wilson (right) conducted an inquest into the death of 33-year-old hairdresser Scott Burke who, the inquest was told, had a history of threatening to take his own life and had taken overdoses of his medication.
Following a visit to A&E for an overdose last year, Scott told social workers that he had thought about taking his life on the railway line. However, concerns were not passed to Dr Princewell Ikwuagwu, his psychiatrist.
Dr Ikwuagwu admitted that more could have been done to help Scott, by referring him to the Crisis Team for additional help or by having him admitted into hospital.
However, the psychiatrist continued: "Normally we would make a referral to the Crisis team if a patient is not taking their medication or they are finding it difficult to tolerate. In the case of Mr Burke, even though he was expressing suicidal thoughts he was making plans for the future and was looking forward to it. This showed us we were able to work with him in the community."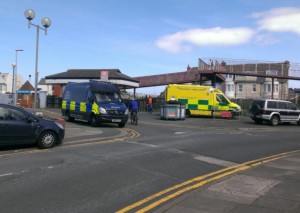 Scott was struck by a train near Blackpool Pleasure Beach (left). Recording a verdict of suicide, Mr Wilson said: "This is a very sad case involving someone with persistent mental health problems."
In July, the Blackpool Gazette reported on the antidepressant-related inquests of two of its residents. Both of the inquests were conducted by Mr Wilson.
The first was that of 71-year-old Patrick Downey, who hanged himself at home in March of this year. Patrick had told relatives in the previous month that his medication wasn't working. He visited the local medical centre, where he asked a doctor for more Mirtazapine. He was refused as he was already on the maximum dosage, and a record of his visit stated that he was "not suicidal."
Mr Wilson concluded that the pensioner "had intended to take his own life."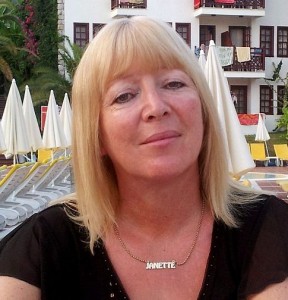 In the same month, 58-year-old Janette Warburton (right) jumped from the top of a multi-storey car park in the town centre. For more than a year, Janette suffered excruciating pain in her jaw, possibly caused by a fractured tooth filling. In the course of her treatment, Janette was prescribed a variety of medication that included morphine, beta-blockers, Temazepam, Diazepam, steroids and antidepressants. A psychiatrist testified that Janette "had denied having any intention of suicide."
In a statement, Janette's husband David said he believed his wife had not received the help she needed, but Mr Wilson decided that there was no evidence of any "gross failing" in her care and that she had not met criteria to be sectioned.
Two weeks ago, Mr Wilson conducted the inquest of 45-year-old Trevor Wooding, who suffered from problems with alcohol and depression and had been referred to the local mental health team.
A few weeks before his death, Trevor was hospitalised after fracturing his hip while playing football. A nurse testified that he had a "mild low mood" when discharged from hospital but did not seem significantly depressed and was pointed in the direction of community alcohol services.
In August, Trevor cut his wrists at home, and bled to death. The subsequent post-mortem recorded low levels of alcohol and antidepressants.
Mr Wilson said that although Mr Wooding had told mental health staff he had overdosed on his medication on three previous occasions, he did not consider them to be related to the incident.
In each of these stories, it can be seen that the prescription of antidepressants plays a significant part. Yet any possibility that medication may have induced the suicidal thoughts that provoked the tragedies is either ignored or covered up by medics and coroners alike.
The correlation between the number of antidepressants prescribed and the number of suicides appears fairly conclusive. If many of these prescriptions were replaced by more effective strategies, then we should expect a subsequent reduction in the number of suicides.
But it would also help if the triumvirate of GPs, psychiatrists and coroners would show a bit of honesty, and help to make the public aware of the potential dangers inherent in the swallowing of antidepressant medication.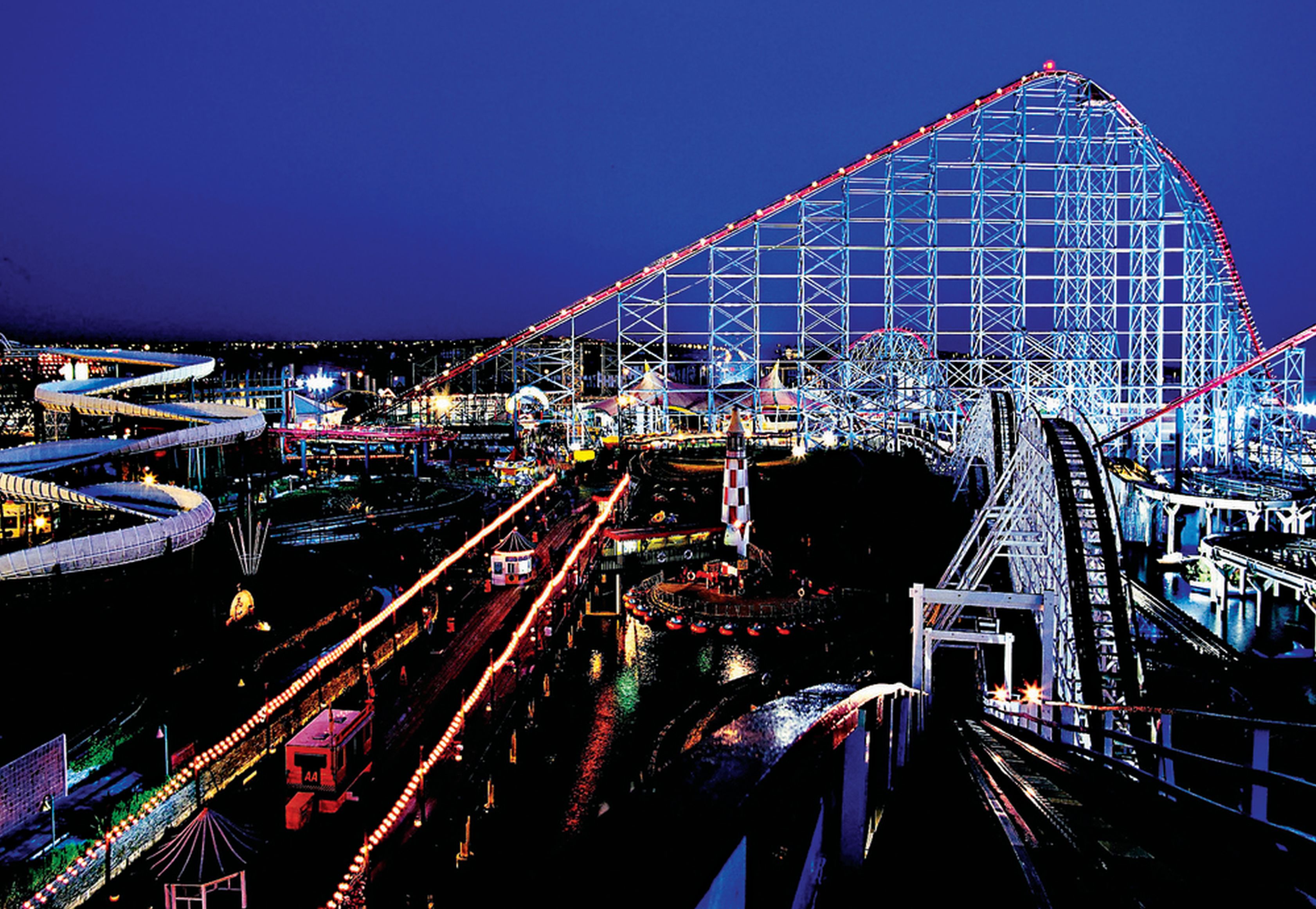 Related Articles:
Bridgend: the antidepressant factor
"Is England a Nation on Antidepressants?" (by Mark Easton)