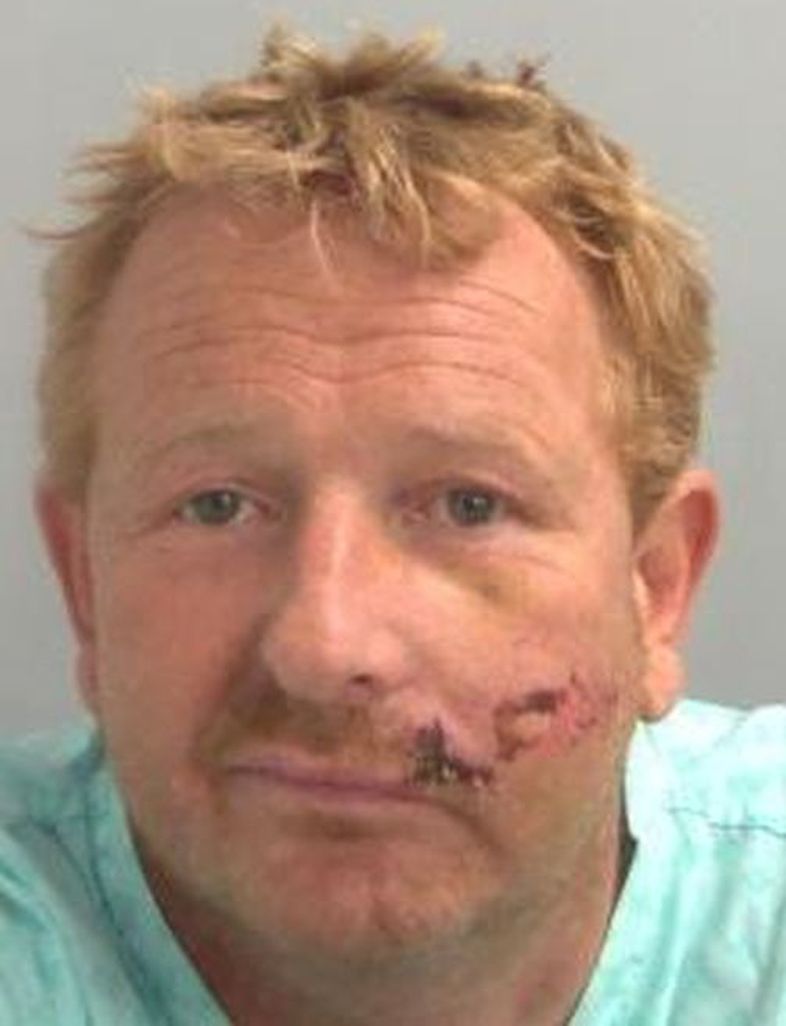 Last week, I reported on an incident in South Manchester in which a suicidal man was sent to prison for two years after disrupting motorway traffic.
It brought to mind the story of a man who, four days before the M56 incident, attempted and failed to get himself shot dead by police officers.
48-year-old Stephen Debley (top) lives in a small town called Dunmow in Essex. On September 1st last year, Stephen phoned the police and told them that he was going to harm himself and was going to shoot at police officers. He told the call handler: "Today is the day I go to bed."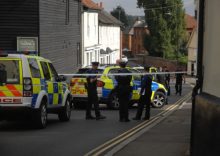 He left his house, shouting at passers-by to call the Sun newspaper, as he was going to have "a shoot-out with the Old Bill".
When police officers arrived, they sealed off the town centre (right). They encountered Stephen in the street not far from his home.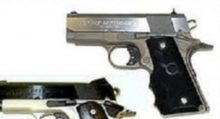 Holding a replica Colt 45 airgun and a replica self-loading air pistol (left), Stephen took shots at a parked car and repeatedly refused warnings from officers to put his guns down.
He was shot in the leg by an officer, hit with a baton and tasered in a bid to subdue him. He sustained leg injuries and was given first aid treatment by officers at the scene before being taken to hospital. He is the first man in 31 years to be shot by Essex Police.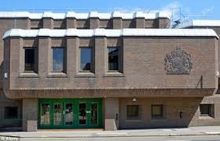 At Chelmsford Crown Court (right) in February, Stephen pleaded guilty to two charges of possessing an imitation firearm and another charge of affray. The court heard that he had taken a combination of antidepressants, Diazepam and alcohol on the morning of the incident and had previously attempted to take his life on two other occasions.
Psychiatric assessments that had been carried out in both before and after the incident were consulted. Stephen's lawyer said that Stephen had been deemed "fit to plead" and that he did not suffer psychotic conditions, but had a prolonged history of mental disorder.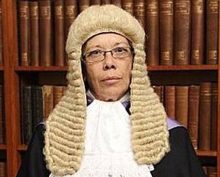 Judge Patricia Lynch (left) told Stephen: "I'm of the opinion it is a very sad case because you stand here before me as a man of relatively hitherto good character but these are some of the most serious offences which can come before the courts. It is serious because the people in Dunmow were almost certainly scared to death to see a man walking through the streets with two weapons – they weren't to know they were imitation.
"In exactly the same way as people who throw themselves under trains and buses do not think of the drivers you did not think of the police officers. This is not the United States of America and the police in this country do not shoot to kill."
Showing little regard for the effects that a combination of his prescribed medication and alcohol had on his bizarre behaviour, the judge sentenced Stephen to six years in prison for the firearm offences and two years for affray. The sentences are to run concurrently.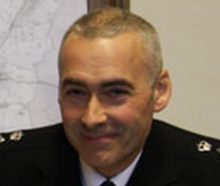 After the trial, Chief Superintendent Simon Williams (right) of Essex Police said: "Our officers train incredibly hard for this type of incident and all of our firearms officers are skilled and confident in dealing with these situations."
Those who have, in the recent past, succeeded in deliberately getting themselves shot dead by police officers in England after taking antidepressants include David Sycamore, Keith Richards, Mark Saunders and Mervyn Tussler.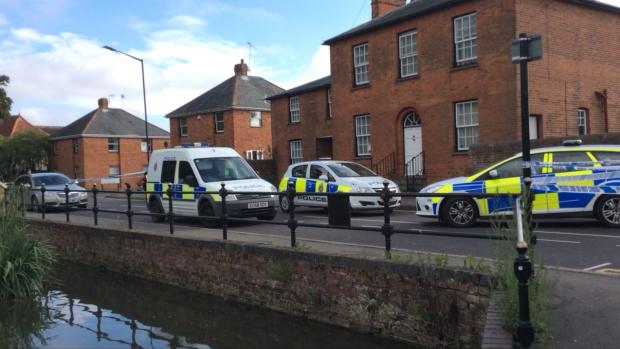 Related Article: