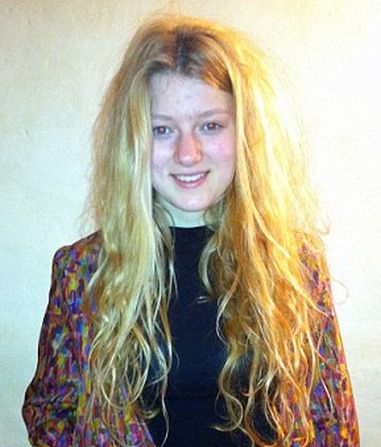 It is just two weeks since I wrote about the tragic, avoidable death of a young man from Cambridgeshire.
Sadly, I find myself writing about another hugely-talented 18-year-old student whose young life ended suddenly and violently following the prescription of antidepressants.
Harriet Philo-Powell (top) attended Colchester Sixth Form College in Essex, where she was studying English, Art and Art History, and where she was able to hone her many talents. She was a gifted artist, and had recently secured a place to study Art at Oxford Brookes University.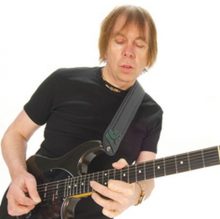 Known to her family and many friends as Hattie, she was also a keen dancer, a talented singer and guitar player. She was being tutored by well-known local musician Robbie Gladwell (right), and at the time of her death had been practising for a concert appearance with Robbie.
She excelled at sailing dinghies. She was a sailing instructor, and had qualified for the British Optimist Class sailing squad when she was just 11.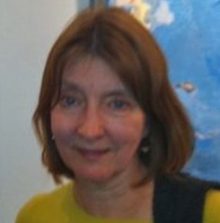 Artist Ruth Philo (left), Hattie's mother, paid tribute to her after her death, saying: "She was a lovely girl. She was outgoing, generous, fun and looked after everyone. She was pretty, bright, musical and artistic. She was generous and if she saw someone who didn't have anything, she would buy them something. In every photo of her she is smiling.
"She had a smile that could light up a room. Hattie had everything before her."
However, yesterday's inquest at Chelmsford heard that Hattie had been treated for depression for over a year, since the death of a close friend.
In December of last year, Hattie referred herself to the Wellbeing Service at the Norfolk and Suffolk NHS Foundation Trust.  During a 45-minute assessment by phone, she told the representative that she was going through stresses. She also said that she had been having suicidal thoughts and had formulated a plan to carry them out. She described having a low mood and little energy and said that her GP had recently changed her medication.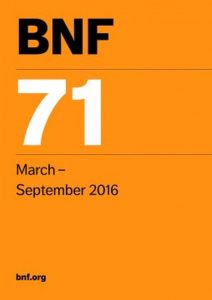 It would appear that, during or after this assessment, no regard was given to the warnings about antidepressants mentioned in the British National Formulary (right), the official prescribers' handbook. This states: "The use of antidepressants has been linked with suicidal thoughts and behaviour. Where necessary patients should be monitored for suicidal behaviour, self-harm or hostility, particularly at the beginning of treatment or if the dose is changed".
It is more than likely that the suicidal thoughts that prompted Hattie to contact the service had been induced by the change in her medication. This should certainly have been recognised and acted upon by practitioners at the Wellbeing Service.
At the end of the assessment, despite speaking of suicidal thoughts, Hattie was judged as "low risk" and was asked to attend a group session with the service two months later on February 22nd. No monitoring strategy was put in place.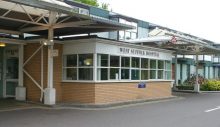 On February 11th, Harriet took an overdose of medication and was taken to West Suffolk Hospital. There she was seen by a mental health nurse and a social worker from the Trust's psychiatric liaison team for a day-long assessment before being discharged. During this time, Harriet informed them of her suicidal thoughts and told them that she had previously spoken to the Wellbeing Service. But nobody from the team spoke to anyone from the Wellbeing Service or saw any of the notes they took.
Harriet's parents quickly became frustrated with the lack of support from the NHS Trust and looked for a private counsellor, although the Trust refused to recommend one. After her discharge, Harriet had two sessions with a private therapist.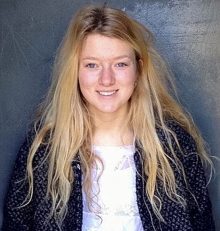 On the evening of February 25th, Ruth left the house to go to a talk in Cambridge. Hattie (right) opted not to go with her because she was preparing for an interview the next day in Oxford.
Hattie's father Gordon arrived home from work in London but could not find her, He frantically searched the family's cottage and outbuildings before he discovered her hanging in the barn. Despite efforts by doctors and paramedics, Hattie's life could not be saved.
The inquest was told that toxicology tests showed that Hattie's blood contained prescription medication and some alcohol.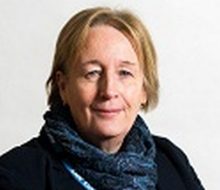 Alison Armstrong (left), director of operations for Norfolk and Suffolk NHS Mental Health Trust, maintained that: "Harriet was appropriately assessed on 11 February by member of the patient liaison service provided by NSFT by West Suffolk Hospital…The make up of the multi disciplinary liaison team is in line with national practice and the members of that team have numerous care pathways on to which they can refer should and assessment identify such a need.
"We take all deaths seriously and a thorough investigation has been carried which has highlighted a number of points of learning. As a result, our trust is implementing a number of changes to improve our services."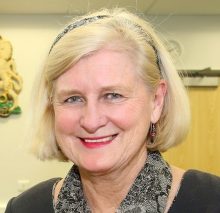 At the end of yesterday's inquest, coroner Caroline Beasley-Murray (right) said: "I have come to the very, very sad conclusion that she intended to take her own life. There were some weaknesses in the care provided by the Norfolk and Suffolk NHS Foundation Trust."
Speaking after the inquest, Ruth said: "Harriet was a beautiful, bright, warm, generous and talented young woman. She had a bright future and enjoyed an active life, including painting, sailing, dancing and playing guitar.
"Sadly, Harriet was suffering from severe depression that had lasted for 15 months and was ineffectively treated by antidepressants."
Related Articles:
Students, Anxiety and Antidepressants