Michael Cleator (top) is 37, and lives in Wythenshawe, South Manchester. He is a father to three children, and used to be a hospital porter.
When his relationship with his partner broke down three years ago, Michael's mental health suffered. In the words of his mother Gail Boden, "Initially he got no help whatsoever. He went to the doctors and was just given antidepressants, but he was in such a dark place he couldn't see a way out."
By September 5th last year, Michael was at breaking point, having just learned that his ex-partner had given birth to a baby with her new partner.
At about 9:15 on that Saturday morning, clutching a bottle of vodka, Michael walked to a nearby footbridge over the M56 motorway, near Manchester Airport, with the intention to take his life. That particular stretch of motorway, between Manchester and Cheshire, forms part of one of the most overcrowded network of roads in the entire country. It takes only a small amount of disruption to cause traffic jams and delays on other roads in the area.
When Michael was seen to clamber over a safety barrier on to the very edge of the bridge, police officers were quick to attend.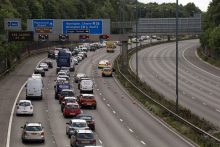 Arrangements were made to close the motorway, and diversions were put in place.
At the nearby airport, chaos ensued as passengers and staff were unable to get to the airport on time. Many would-be passengers missed their flights, and more than thirty flights were delayed.
Michael stood on the bridge for seven and a half hours while police negotiators spoke with him. Eventually, at about 4:45, he left the bridge and was taken to hospital.
At Manchester Magistrates Court in February, Michael pleaded guilty to causing a public nuisance, and the case was adjourned for medical reports.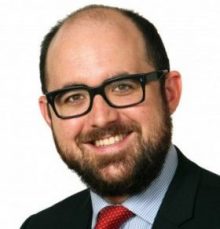 This week, Michael attended Manchester Crown Court, His barrister, Huw Edwards (right), said that he had climbed onto the bridge intending to take his own life, after losing contact with his son. The court heard that Michael has now re-established that contact, and was making real steps to overcome the alcohol problems and mental health difficulties that led to his bizarre behaviour.
Judge Michael Leeming told Michael that his need to receive treatment for his mental health problems was "outweighed by the need to punish you for the seriousness of your behaviour." Michael was sent straight to prison to serve a two-year sentence.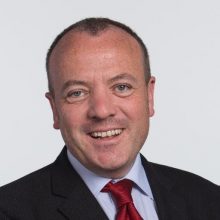 After the sentencing, Gail said that she plans to speak to Michael's legal team to discuss appealing the sentence, and has raised the case with her local MP, Mike Kane (left). She added: "We're all completely shocked. We were aware prison was a possibility but the two years just seems ridiculous…
"We know he disrupted people and we knew he had to be punished for that. At the end of the day he held up the traffic, he didn't kill anyone…
"It just shows we're getting it all wrong in terms of mental health. My son needs help, not locking up. The incident on the bridge was awful for all of us – to get a phone call saying your son is standing on a motorway bridge is heartbreaking.
"It was a bit of a turning point and afterwards he was doing really well and getting the help he needed. But now that all of that has to stop whilst he's in prison. He has a history of self-harm and I'm fearful what may happen to him whilst he's in there."
Most days of the year, people die by suicide on the road or the railway tracks in the UK, causing inconvenience to countless motorists and train passengers, and trauma to many of those who drive trains or lorries, and who witness the tragedy at close quarters.
In what may be the majority of cases, those who take their lives in this way are victims of akathisia, an involuntary disorder, usually induced by an adverse reaction to psychiatric medication, which can cause a person to experience such intense inner restlessness that the sufferer is driven to violence and/or suicide, without any regard for the consequences for self or others. The condition is most likely to happen when a drug is introduced or stopped, or when the dosage is changed.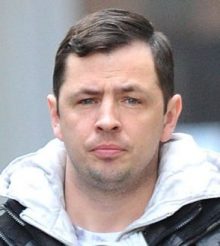 Michael (right) was fortunate in that his life was saved by the patience and expertise of officers from Greater Manchester Police (below). Moreover, he was able subsequently to get help other than antidepressants, so that his mental health has now improved.
In recent years, the record of our prisons to safeguard the mentally ill is appalling, and suicide rates continue to rise. I cannot therefore see the logic of putting Michael's mental health in jeopardy once again, after what could be considered a crisis as much as a crime.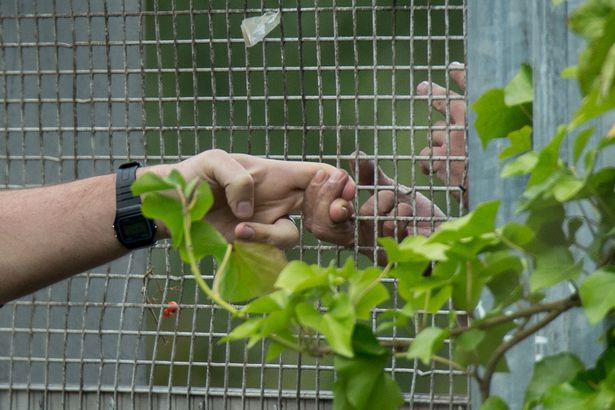 Related Article: