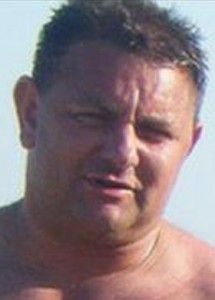 Last week, an inquest in Newport, South Wales, heard about the death of 45-year-old lorry driver Darren Williams (left), who armed himself with a sawn-off shotgun and burst into the hairdressing salon where his estranged wife worked. He shot her twice at point blank range in the legs after hearing she was having an affair with a solicitor.
Hours after the shooting, his body was found in Brynglas Woods near Newport. He had hanged himself.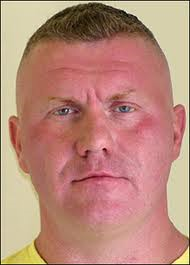 At the time, Mr Williams was swallowing both antidepressants and steroids, a combination which had been taken by Raoul Moat (right), who in 2009 shot three people in Northumberland, killing one and blinding another, before taking his own life.
Tragically, Mr Williams' death led directly to the suicide 5 weeks later of his 16-year-old son Jack. Depressed and unable to cope with the loss of a father with whom he was said to be extremely close, Jack went to the same woodland and hanged himself. Whether or not Jack had been prescribed antidepressants was not revealed.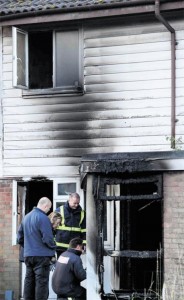 The following day, Luke Morgan, 22, from Newport, was sentenced to three years in prison for arson. He was taking medication for depression when he set fire to his own home (left) in an attempted suicide. The court was told that the medication was prescribed for Post-Traumatic Stress Disorder after the death of a close friend. My GP, incidentally, tells me that antidepressants should never be prescribed for what she calls "reactive depression", such as PTSD or bereavement.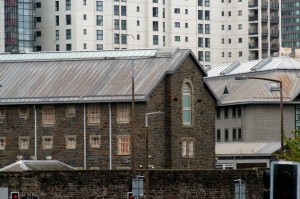 On the same day, the same local newspaper reported the inquest of 38-year-old Andrew Hawkins, who hanged himself while on remand in Cardiff Prison (right). This happened, allegedly, after Mr Hawkins had been told: "Get your head down. You have no f****** human rights." The report states that Mr Hawkins "had mental health problems", which in all probability means that he was taking medication for depression.
In the past month, I have read of 3 other deaths in South Wales linked to antidepressants: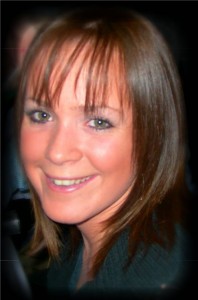 Kayleigh Crawford (left), a 25-year-old gas company employee, hanged herself at her Cardiff home. She was prescribed antidepressants after the break-up of a relationship, and shortly before her death had been the victim of a sexual assault as she was leaving a night club. Kayleigh reported the incident to the Police, who sent her to a Sexual Assault Referral Centre which offers advice, support and counselling for sex assault victims. At the inquest, the coroner criticised the support worker who carried out a risk assessment that concentrated on Kayleigh's physical rather than emotional well-being. No mention was made of the fact that she had been taking antidepressants was, in itself, putting her at risk.
Nigel Grove, a 49-year-old office worker from Swansea, also hanged himself. Shortly before his death, he had been prescribed antidepressants after being diagnosed with uticaria, also known as hives, a condition that affects the skin. This had, apparently, triggered the depression for which he had been prescribed medication.
33-year-old Ryan Channing (right), an inquest was told, "had been a 'larger than life' character but his behaviour had changed in the last six months before his death after he had been working away from home a lot. He had been prescribed antidepressants and had started drinking heavily on some days." (A craving for alcohol is a well-known side-effect of antidepressants.).
Mr Channing drove his car at about 40mph into a van parked near his home in Marshfield. He was not wearing a seat-belt. Although he got out of the car with the help of another man, Mr Channing was then seen using a pillar for support, before he then head-butted the top of the pillar which led to him falling to the floor. He was taken to the hospital where he later died.
I have written elsewhere on this site how the rôle of antidepressants was definitely ignored, and possibly suppressed, during the spate of hangings in the Bridgend area. The fact that antidepressant-related suicides and irrational behaviour continue to occur frequently in South Wales shows the folly of this policy.
A recent report from Sweden stated that, according to data received via a Freedom of Information Act request, more than 80% of the suicide victims recorded had been receiving psychiatric medications. I have no idea whether these figures would be replicated in South Wales, and doubt that similar information could be unearthed, let alone made public.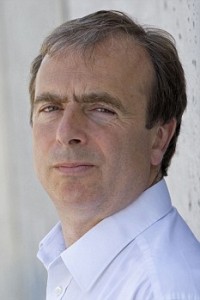 Meanwhile, awareness continues to be raised by journalist Peter Hitchens (left), who is rightly concerned about the number of incidences of violence and self-inflicted deaths linked to antidepressants.
In a recent article, Mr Hitchens called for "a proper international inquiry into antidepressants, their prescription, their side-effects, the correlation between them and suicide and massacres – with powers to demand the relevant information. I think steroids should be included. And for a start, coroners should be required to ask this question, and reliable methods adopted for checking for the presence of psychotropics, legal or illegal, in the bodies of the deceased.  Perpetrators of violent crimes should also in all cases be tested and for the presence of such drugs, and their medical histories made known to the courts."
Unfortunately, I cannot see Mr Hitchens getting his wish in the near future. However, if coroners would in the meantime show more openness and transparency where medication is concerned, then, inevitably, greater awareness would follow.
Related articles:
Bridgend: the antidepressant factor