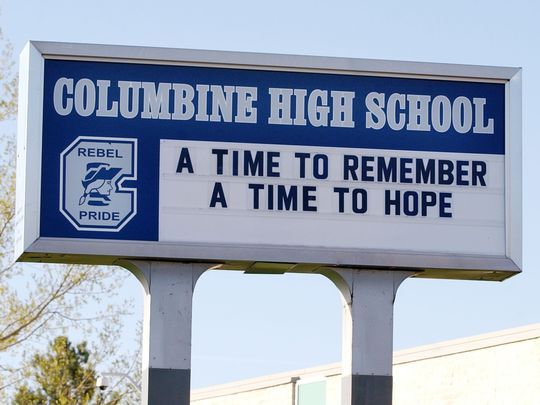 Ten days ago, on February 14th, a mass shooting occurred at Marjory Stoneman Douglas High School in Parkland, Florida. 17 people were killed and 14 more were hospitalised. The perpetrator, 19-year-old ex-pupil Nikolas Cruz, was subsequently arrested and charged.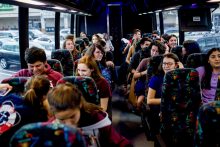 What made this event different from previous school shootings was the reaction of the surviving pupils, some of whom travelled by bus on February 21st to the state capital, Tallahassee, to engage local politicians. Astonishingly, the previous day, the Legislature had voted down a proposal to consider banning assault weapons.
They were joined in their action by a large number of students all over the country who showed their support in various ways.
In the White House, President Donald Trump met some of the students who survived, as well as the father of a victim and people affected by other school shootings,. He spoke at length during the televised "listening session", mostly about his ineffectual solution which involved arming teachers, who could frighten off potential shooters and prevent more deaths.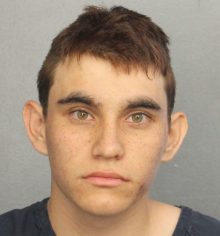 The least surprising aspect of the tragedy was that, by this time, evidence had already emerged that Nikolas (left) had been taking psychiatric medication. For example, NBC reported that Nikolas's mother, who died 3 months ago, had told mental health investigators in 2016 that her son suffered from ADHD, depression and autism but insisted he received his necessary medication as prescribed. This was confirmed by officials who stated that, at the time of the shooting, Nikolas "was receiving mental health treatment services and that he was taking medication."
The incident at Columbine High School, Colorado, on April 20th 1999 was not the first antidepressant-induced school-based shooting in the USA. However, because a total of 15 people were killed and 24 wounded by school students Eric Harris (18) and Dylan Klebold (17), who then shot themselves, it was probably the first to make the news around the world.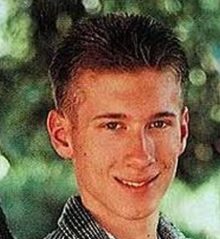 Eric (left) had been prescribed Zoloft (Sertraline) by a psychiatrist, When he complained some time later of feeling restless and having trouble concentrating, his doctor switched him to Luvox (Fluvoxamine), another SSRI antidepressant, shortly before the shootings occurred..
Since then, there have been several other shootings at schools and colleges in the USA which have been linked to psychiatric medication. Here, in chronological order, are some of them: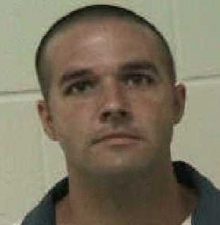 May 20th 1999. Thomas (TJ) Solomon (15). Heritage High School, Conyers, Georgia. Wounded 6 classmates with a rifle, and was then stopped from shooting himself with a pistol. TJ was being medicated for depression, and was also taking Ritalin (Methylphenidate) for ADHD. He was initially sentenced to 40 years in prison, but was released after 17 years.
January 10th 2001. Richard Lopez (17). Hueneme High School, California. Shot twice at a car in the school's car park before taking a female student hostage.  Richard was eventually killed by a SWAT officer.  He had been prescribed Prozac (Fluoxetine), Paxil (Seroxat) and "drugs that helped him go to sleep".
March 7, 2001: Elizabeth Bush (14). Bishop Neumann High School, Williamsport, Pennsylvania. Shot at fellow-pupils, wounding one girl. She said later that she was depressed. She stole her father's pistol and took it to school because she wanted people to "know my pain" from repeated teasing. Elizabeth was taking Paxil at the time of the incident. She was released after spending 3 years in detention.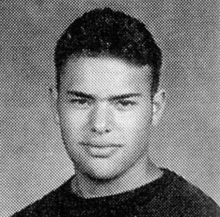 March 22, 2001. Jason Hoffman (18). Granite Hills High School, El Cajon, California. Wounded 3 students and 2 teachers when he opened fire with a shotgun on the campus. He had been diagnosed as clinically depressed, and was prescribed Celexa (Citalopram) and Effexor (Venlafaxine). 7 months later, Jason hanged himself in his prison cell.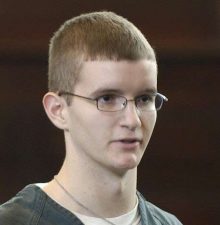 February 9th 2004. Jon Romano (16). Columbia High School, Albany, New York. Wounded a teacher when he opened fire with a shotgun. At his trial, Jon's lawyer said that he had been diagnosed with depression, classified by the school as emotionally disturbed, and he had been taking medication. Jon was sentenced to 20 years' imprisonment.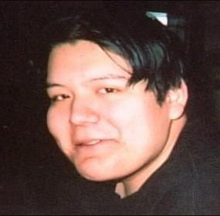 March 24th 2005. Jeff Weise (16). Red Lake High School, Minnesota. Killed his grandfather and grandfather's friend before killing 7 more at the school as well as himself. A friend said that he had been prescribed Prozac (Fluoxetine) the previous summer. Family members said that the dosage had been increased the previous week from 40mg to 60mg.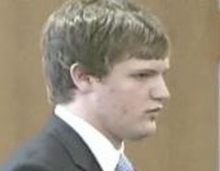 April 24th 2006. William Foster (17). East Chapel Hill High School, North Carolina. Used a shotgun to kidnap a teacher and a fellow-student. After being talked out of shooting them, William fired two shots through a classroom window. William's father testified that his son had stopped taking his antidepressants and antipsychotic drugs without telling him. He was sentenced to 5 years' probation, during which he had to wear a GPS device.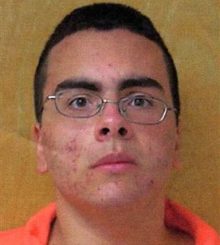 August 30th 2006. Alvaro Castillo (19). Orange High School, Hillsborough, North Carolina. Shot and killed his father, then drove to school where he opened fire, injuring 2 students. Alvaro's mother said that he was on drugs for depression and, at his trial, a psychologist testified that he suffered from OCD and depression. He was sentenced to life imprisonment.
April 18th 2007. Seung-Hui Cho (23). Virginia Tech, Blacksburg, Virginia. Killed 32 people and wounded 17. He then shot himself at the scene. After the event, officials said that: "Prescription medications related to the treatment of psychological problems had been found among Mr. Cho's effects."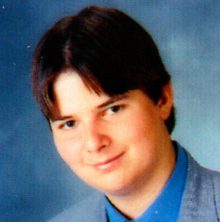 October 10th 2007. Asa Coon (14).  SuccessTech Academy, Cleveland, Ohio. Shot and wounded 2 teachers and 2 students with a gun in each hand, before shooting himself. Asa had been prescribed the antidepressant Trazodone, and also Clonidine, a medicine meant to treat high blood pressure but sometimes used off-label to treat ADHD.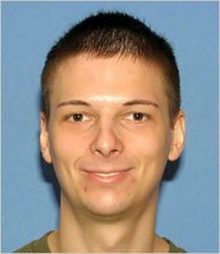 Feb 15th 2008. Steve Kazmierczak (27). Northern Illinois University. Killed 5 students and wounded 17, before shooting himself. His girlfriend Jessica Baty said: "He was anything but a monster. He was probably the nicest, most caring person ever. "She went on to say "he was a worrier" and that Steve told her he had "obsessive-compulsive tendencies". Jessica went on to say that Steve saw a psychiatrist monthly, and had been prescribed Xanax (Alprazolam) and Ambien (Zolpidem), as well as the antidepressant Prozac. However, he had stopped taking Prozac a few weeks before the incident, as the medicine "made him feel like a zombie."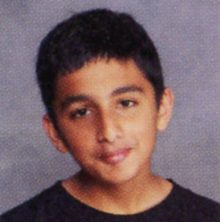 February 5th 2010. Hammad Memon (14). Discovery Middle School, Madison, Alabama. Killed 1 student. Before his trial, the authorities revealed several documents. One of these included the information that Hammad was being treated for ADHD and Depression. He was being medicated with Zoloft and other drugs for these conditions. Hammad was sentenced to 30 years in prison.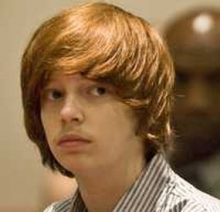 September 21, 2011. Christian Helms (14). Socastee High School, Myrtle Beach, South Carolina. Shot and wounded a resource officer, who nevertheless prevented him from going further into the school. He was carrying pipe bombs in a rucksack. A subsequent hearing was told that Christian had been taking medication for ADHD and depression. He was jailed for 6 years.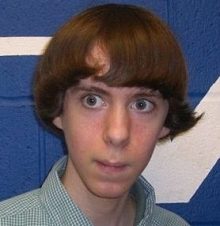 December 14th 2012. Adam Lanza (20). Sandy Hook Elementary School, Newtown, Connecticut. Killed 20 children, aged 6 and 7, and 6 adults, then shot himself. Earlier, he had shot dead his mother. A toxicology report showed that Adam had no drugs in his system at the time of the incident. The coroner refused to reveal Adam's medical history, despite a petition signed by parents and local residents. An assistant attorney general for the state said that Adam's medical details could not be made public because the information "can cause a lot of people to stop taking their medications." However, later investigations found that he had been treated with Lexapro (Escitalopram) and Celexa at different times and had stopped taking both drugs.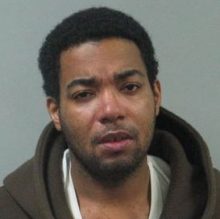 January 15th 2013. Sean Johnson (34). Stevens Institute, St Louis, Missouri. Shot and wounded the school's financial aid director, then himself. At his trial, his lawyer said that Sean "had mental health issues and was not really himself without his medication." By the time Sean's trial had begun, he had been prescribed "different medication". He was given a sentence of 60 years in prison.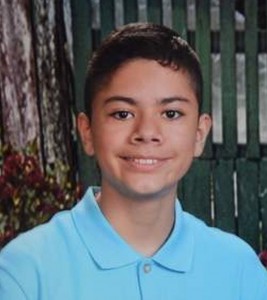 October 21st 2013. José Reyes (12). Sparks Middle School, Nevada. Killed a teacher and wounded 2 children before shooting himself. José had struggled with speech problems since kindergarten, and had told his parents how he had been teased at school. Three days before the tragedy, José's father took him to a psychotherapist, who prescribed him Prozac.
In the great majority of school-based shooting incidents in the last 20 years, the perpetrators were either taking mind-altering psychotropic drugs at the time of the incident or had been at some point in the immediate past.
Until 20 years ago, my brother had a collection of pistols. He used to shoot them at a local gun club in Kent, where he was fairly successful in competitions. He held a licence for these guns, but only after satisfying the local police that he was of sound mind and that the guns were kept in a fixed, lockable cabinet, which could be inspected by the police at any time without prior notice.
Then, in March 1996, a gunman entered Dunblane Primary School in Scotland, where he killed 16 children and a teacher before killing himself. The UK government held an enquiry, after which it decided to remove nearly all guns from private ownership. Along with thousands of others, my brother handed in his pistols to the police. The gun club closed.
I cannot envisage any scenario which would persuade the US government to bring in laws similar to those in the UK. However, I see no reason why the US government could not ensure that the ownership of firearms was licensed under the same conditions as in the UK pre-Dunblane.
The idea that teachers should carry guns is preposterous. Keeping guns away from children (and adults) who are swallowing mind-altering psychotropic medication should be the priority.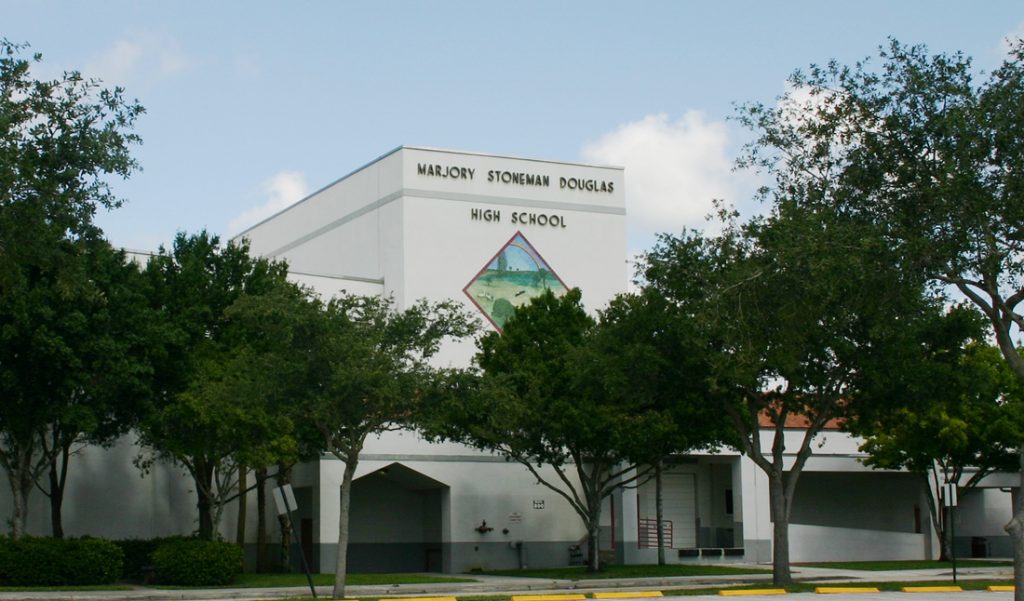 Related Article:
A Bus, a Plane, a Truck and a Gun
Articles by other authors:
More Psychiatry Means More Guns – Dr Peter Breggin
Psychiatry and a Near Mass Shooting at Cornell – Dr Peter Breggin