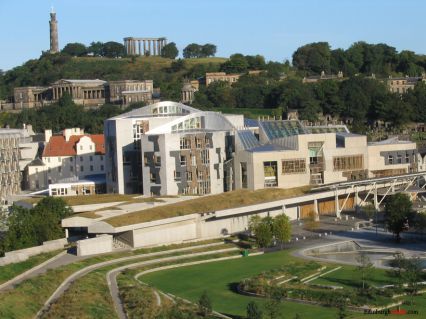 As in the other countries that make up the United Kingdom, Scotland has seen a large rise in the number of antidepressants prescribed in the past decade, along with a similar rise in the number of suicides. During this period, little publicity has been forthcoming from the Scottish media, where any reporting of inquests is very rare.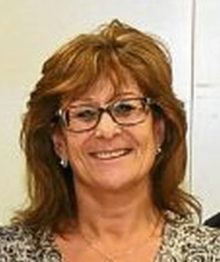 However, in the past view weeks, there have been various reports emanating from Scotland which suggest that the Scottish public are being made more aware of the amount of damage being done to them by antidepressants.
At the end of November last year, the Evening Telegraph featured an article by journalist Lindsey Hamilton (right), under the headline: "Call for new crisis centre in Dundee to help folk thinking about suicide".
The article quoted a number of statistics released by the NHS, including the fact that there were 147 suicides in Dundee between 2009 and 2015, of which 109 were men. In 2016, 37 people took their lives in Dundee – the highest annual figure for 21 years.
However, the most astonishing statistic revealed in the article is that: "more than 87% of people were taking antidepressants at the time of death, while 44.6% were on drugs used in psychoses and related disorders."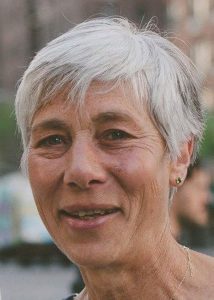 The Scottish Parliament has recently heard two petitions related to the prescription of psychiatric drugs. One of these, PE01651, was instigated by psychotherapist Marion Brown (left) from Helensburgh, on behalf of Recovery & Renewal. Marion, whose specialist area of expertise is withdrawal from medication, petitioned the Scottish Government "to take action to appropriately recognise and effectively support individuals affected and harmed by prescribed drug dependence and withdrawal."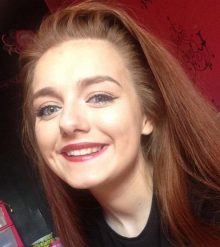 The second petition came from Annette Mackenzie from Glasgow, whose 16-year-old daughter Britney (right) was feeling anxious after being bullied at school and on social media. Britney went to see her GP and, although she did not have a problem with her heart or with her blood pressure, she was inappropriately prescribed the beta-blocker Propranolol. 16 days later, she took a fatal overdose of the drug.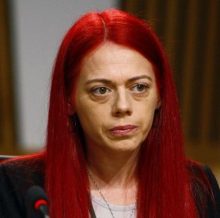 Annette (left) was completely unaware of the prescription. Because Britney was 16, the GP was not obliged to inform the parents. Annette instigated PE01627, which petitioned the Scottish Government "to provide for consultation with and consent from a parent or guardian before prescribing medication to treat mental ill health if the patient is under 18 years of age."
Both petitions were supported by written submissions from various individuals and organisations, including AntiDepAware. These can be read at the web page of each petition.
Last month, the Petitions Committee published identical updates to both petitions. In both cases: "The Committee agreed to reflect on the evidence heard at a future meeting and to invite the petitioner to provide a further written submission."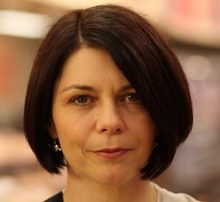 Last week, BBC Scotland published an article by Shelley Jofre (right) on their website, beneath the headline Teenage antidepressants 'doing more harm than good'.
In 2017, figures obtained by BBC Scotland showed the number of children under 18 being prescribed antidepressants more than doubled from 2748 in 2009/10 to 5572 in 2016.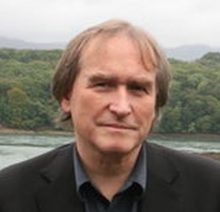 Professor David Healy (left), one of the world's foremost psychopharmacologists, told a global health conference in Aberdeen the previous week that, in 29 paediatric clinical trials of antidepressants, every single one failed to produce an obvious benefit. Moreover, "In every single one of these trials it has produced more harms than benefits in the sense that it has made children become suicidal who wouldn't have become suicidal if they hadn't been put on these drugs."
Dr Healy said: "We have a situation where, if you are following the evidence, no-one should be using these drugs. At the same time, in teenagers, these drugs have become the most commonly used drugs."
The Scottish government's predictable response was that the rise reflected the substantial increase in demand for child and adolescent mental health services (CAMHS) in the past decade.
The statistics showed that 45% of the under-18s were prescribed Fluoxetine, also known as Prozac. It is the only drug recommended for under 18s "as this is the only antidepressant for which clinical trial evidence shows the benefits outweigh the risks". Even then it should not be prescribed until psychological therapy has been tried for three months and not worked.
Dr Healy also questioned the evidence base for Fluoxetine, saying that the two apparently favourable paediatric trials on the drug actually failed to show benefit on the main measurements, known in science as "primary outcomes". He said there have been a further seven paediatric trials since its licence was issued and Fluoxetine has failed to show benefit in any of these.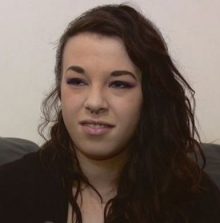 The BBC interviewed 20-year-old Aimee Folan (right) from Glasgow, who had a troubled childhood and was diagnosed as bipolar when she was 12.
At the age of 16, when she was staying at a children's unit, she went to see a GP and was prescribed antidepressants that had a devastating effect – within a week she had attempted suicide.
Aimee told BBC Scotland: "I went there to ask for help, counselling or something with a therapist, but they prescribed antidepressants and sent me on my way after a 10-minute appointment."
Aimee said that the doctor warned that the drugs could make her feel "low" for a few days, but: "They didn't say I would get to the point where I was hearing voices and seeing people who were not there. It was quite a traumatic experience." She had night terrors and voices in her head telling her to hurt herself and her partner, symptoms she had never experienced before. She then tried to take her life.
Aimee said that antidepressants should only be given after a therapist has assessed a person's symptoms and decided the drug and dosage that would be suitable. "Other than that I don't think they are really needed under the age of 18," she added. "I thought it was quite scary that I could just walk in and say 'I'm depressed' and basically they just handed them to me."

Following this article, The Scotsman published a letter (left) from a reader, beneath the headline We need to be fully informed about the potential dangers of psychiatric drugs. The reader asked: "If people were fully informed about the effects of the drugs, would they still take them?"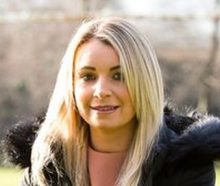 Yesterday's Daily Record featured an interview with Louise Rooney (right), who has recently helped to establish the Chris Mitchell Foundation. The aim of the organisation is to raise awareness around mental health and wellbeing for players, ex-players and staff working in the Scottish professional football industry.
Chris Mitchell had played professional football for Falkirk and Queen of the South before his life ended at the age of 27 in May 2016. At the time of his death, Chris was standing at a level crossing in Stirling, talking on the phone to Louise, his girlfriend, who was 400 miles away in London. The call was interrupted when Chris was struck by a train.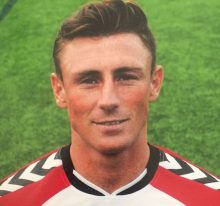 Chris (left) had been a former Scotland schoolboy, youth and Under-21 international, with a promising career ahead of him, when he sustained a bad back injury. Despite major surgery, he was never able to attain the same standards as before. He ended up playing part-time for Clyde, while working in a factory.
A few months before his death, Chris made the difficult decision to retire from football altogether and to take up a new job working for his uncle's family business as a salesman. But, eight weeks into his training, he admitted that he was struggling with depression. He was persuaded to see his doctor, and was prescribed antidepressants. He reacted badly to the medication and, two weeks later, he took his life while attempting to withdraw from it.
The Foundation is working with the SPFL Trust to provide mental health first aid training to football clubs across Scotland. It is to be hoped that the training will include recognition of the suicide risk of antidepressants.

Related Articles:
A Tragic Tale of Two Antidepressants