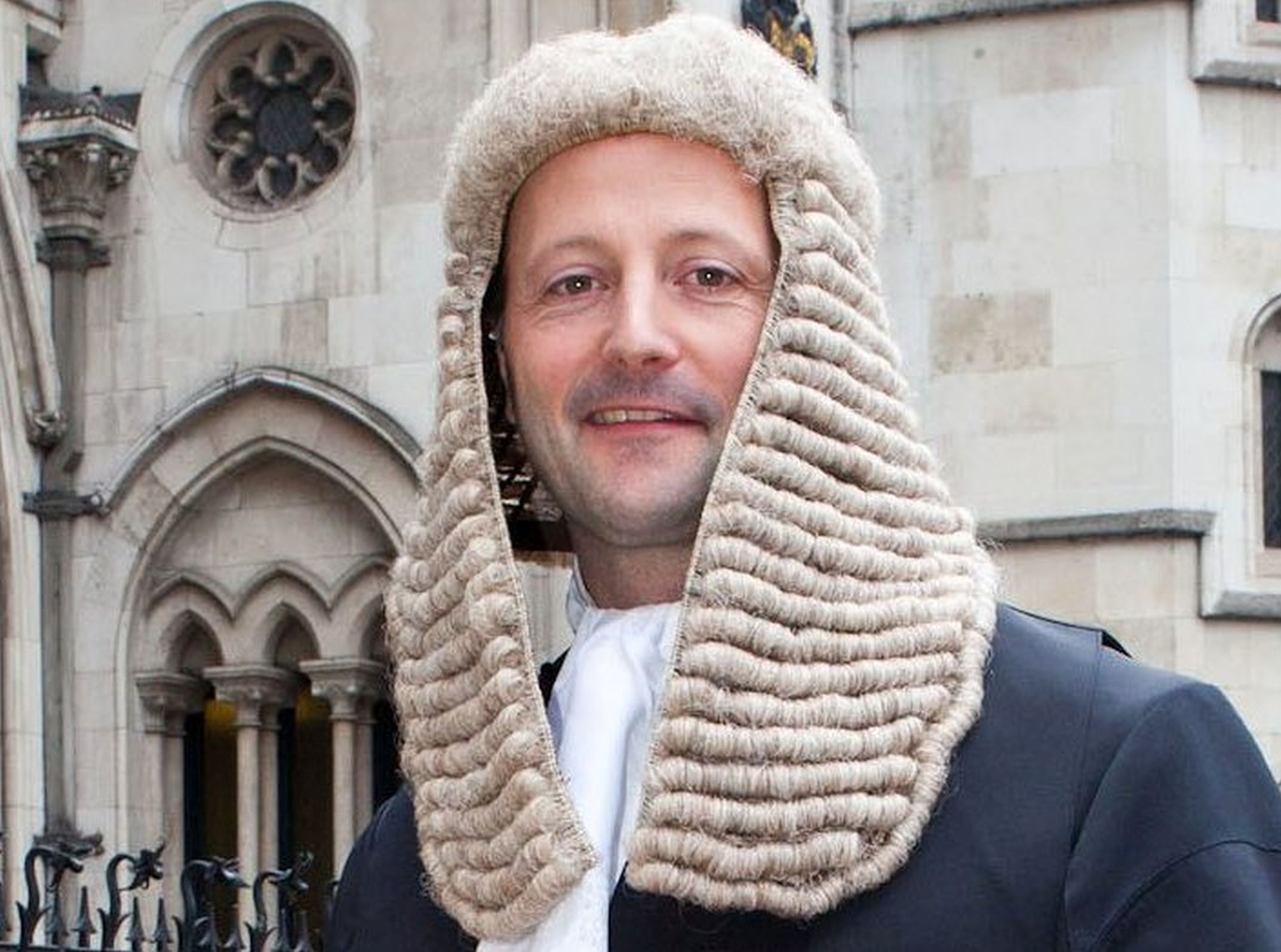 John Jones (top) was a 48-year-old married father with two children, who was head of international law at the renowned legal firm Doughty Street Chambers. He  was a highly respected QC, with a reputation as a brilliant human rights lawyer.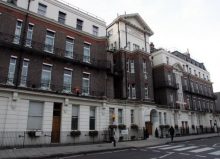 Early on the morning of April 18th this year, John was allowed to leave the private Nightingale Hospital (left) in Marylebone, where he was being treated for severe depression, to go for a walk. He ended up at West Hampstead Thameslink Station, where he jumped in front of a train.
John's mother told yesterday's inquest that he had been expelled from Phillips Exeter Academy, a prestigious boys' boarding school in the USA. Even though he went on to graduate from Oxford University and to have an illustrious career, this was an experience which troubled John for the rest of his life. She added: "This became the focus of his obsessional thinking, and was a matter he would return to frequently, and during his admission to the Nightingale Hospital."
Mrs Jones said that, in September 2015, her son and his family moved into a new home in Golders Green which required renovating. He became "increasingly agitated and stressed". As a human rights lawyer, John had saved others from torture around the world, but he told his mother his downward spiral into despair was "horrible pain… the worst possible torture you could devise".
John's wife, lawyer Misa Zgonec-Rozej (right), described how his difficulty sleeping in early 2016 left him exhausted and worried about his ability to perform at work. "He started doubting himself and all the decisions he had made in his life. He felt he was useless and had failed… Objectively, it was so irrational. He had a loving family who he adored, he was incredibly successful, and we had a positive future ahead of us."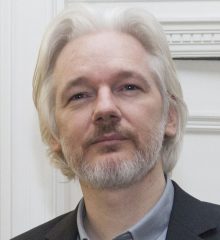 When he became ill, John was working to prevent the extradition to Sweden of Julian Assange (left). He tried to get the case adjourned in March as he was unable to work on it, his mind "foggy with medication", but the judge refused, pushing him into "a dark, depressive phase", according to Misa.
John was admitted to the Nightingale on the recommendation of psychiatrist  Dr Stephen Pereira. Misa said that she was surprised that her husband was diagnosed with bipolar disorder after a one hour meeting with Dr Pereira because: "John could be obsessive, and could ruminate, but he didn't have highs and lows."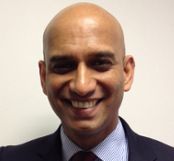 Dr Pereira (right) said that bipolar disorder was notoriously difficult to diagnose correctly, and that Mr Jones may in fact have suffered from a condition known as "obsessive ruminating disorder".
(I could not find any mention of this particular disorder on the Internet. There is, however, a medical condition called "rumination disorder", but this involves infants regurgitating chewed food)
John left some messages on his computer at Doughty Street, one of which stated: "Every morning I wake up with the mental pain of the fact that I was expelled from Exeter… the pain has not diminished… I feel that facing up to it may leave me unable to function… I need to be able to know that I suffered an adolescent trauma, that I'm not loopy now. I have suffered from Post-Traumatic Stress Disorder for the past 30 years…"
Changes were made to John's medication regime shortly before he died. These included the withdrawal of the benzodiazepine drug Clonazepam at John's request, as the combination of drugs he had been prescribed for his depression was making him drowsy and unable to concentrate.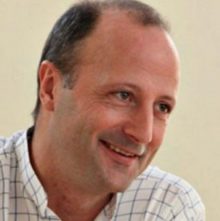 On the day before he died, John (left) had been allowed to visit his family. His mother met him in a local park, and told the inquest: "I was shocked at how thin he was. He couldn't stop shaking, and I wondered what effect the medication was having."
John returned to the Nightingale in the evening, but complained of not being able to sleep. At 1.10am, he was given more medication by a night nurse.
At 5.10am, John asked to go for a walk. A nurse allowed him to leave after completing a risk assessment form because she said he did not seem to be in any danger, and walking helped to calm his mind.
At approximately 7am, John ended his life at West Hampstead Thameslink Station (below).
Misa told the inquest: "I feel horrified that he was allowed out so early in the morning, in such a fragile state and without having slept properly for days."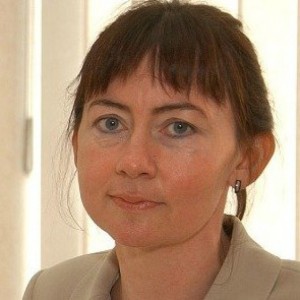 Recording a narrative verdict, coroner Mary Hassell (right) said that she could not be certain that John intended to kill himself as "the state of his mental health at the time meant that he lacked the necessary intent to categorise this as suicide."
She was critical of the fact that John was allowed to isolate himself in the hospital and had not been made to engage with the various forms of therapy on offer. She said that she would submit a Prevention of Future Deaths (PFD) report, recommending that the Nightingale insists that voluntary patients participate in therapy.
A statement from Doughty Street Chambers said: "John was admired and appreciated for his amazing sense of humour, his professionalism and his deep commitment to justice and the rule of law."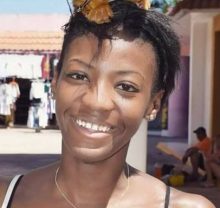 An article in today's Mail on Sunday stated that is it believed that 23-year-old Shaquelle Vidal (left) is the third patient at the Nightingale Hospital to have died by suicide within a year. Shaquelle, daughter of comedian Ada Vidal, died on April 7th after spending almost a month as a voluntary patient.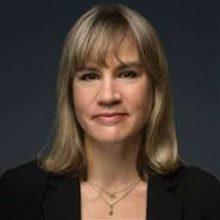 At a pre-inquest hearing last week, QC Katie Gollop (right) said that Shaquelle was admitted to the hospital on March 11th this year but , on March 29th, she went 'AWOL'. When she returned a week later, her mental state had deteriorated. On April 5th, a doctor at the hospital assessed Shaquelle as being "acutely psychiatrically unwell". Less than 48 hours later, she hanged herself using a laptop cable.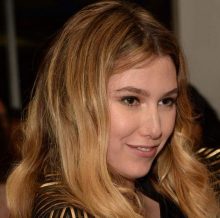 Shaquelle's death followed that of 28-year-old artist Daisy Boyd (left) last August, and film set designer Alan MacDonald (61) who took his life last June, four days after being discharged from the hospital.
Related Articles:
The Stolen Year: Katinka's Story