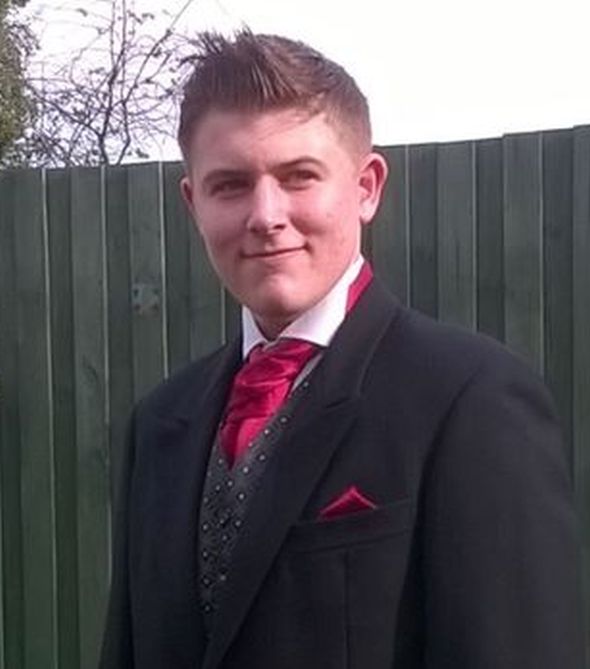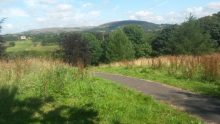 On the morning of July 11th last year, Tom Gallagher (top) was found hanged near his home at Old Kay's Park (right) in Tottington, Bury.
Tom was a 16-year-old schoolboy who was expected to get outstanding results in the GCSE exams that he had recently taken; he was described by his teachers at Bacup & Rawtenstall Grammar School as "intelligent and popular".
At his inquest which began last week, Tom's mother Angela told coroner Lisa Hashmi that, on the evening of his death, Tom was involved in a minor family argument.
She continued: "After this, he went out with the dog at about 7pm, he came back around 7.45pm and left the dog in the house before immediately leaving again. It got to 9pm and that was when we started to get concerned, we called and texted Tom but he never replied."
Thomas's father Gabriel and brother Daniel went to look for him, but couldn't find him. Gabriel eventually called the police at 2.45am to say they were very worried because he hadn't come home.
The call was given a 'Grade 2' priority (response within an hour) after Gabriel told the call handler that Tom had psychosis, was on medication and had previously attempted suicide.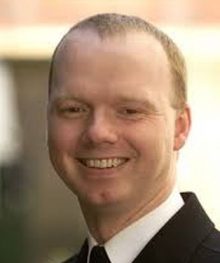 Inspector Robert Findlow (left) of Greater Manchester Police told the inquest that, although the police should have had 15 officers on duty covering the Bury area with a minimum requirement of 10, only 7 officers were available. Due to a large number of 'Grade 1' (immediate response) incidents, police were not able to resource the incident until the morning shift began at 6am.
At about 8am, Tom's body was found by a dog walker, who called the police. The family, who had not been contacted by the police since Gabriel's call, were once again out searching for Tom, then found out he was dead when they spotted police tape at the park at around 8.30am.
A police officer told the inquest that movement on Tom's Garmin fitness watch "stopped significantly" at around 8.30pm, indicating that Tom had been dead for almost 12 hours by the time he was found.
The inquest heard that Tom had made two previous suicide attempts, both as a result of break-ups with girlfriends. In August 2014, he took a number of paracetamol tablets and in January 2015 he tried to hang himself. Both incidents resulted in hospital treatment.
In February, Tom was diagnosed with OCD and psychosis; he was referred to a residential mental health unit for 16 to 18-year-olds in Preston, Lancashire, from April 8 until April 28, but he did spend two weekends at home. He was discharged as a low or no risk patient under the supervision of the local Child and Adolescent Mental Health Services (CAMHS) and Early Intervention Team (EIT) while living back at home.
The inquest also heard how Thomas's mood was "up and down", and that 13 days before he died he sent a message to a friend, which read: "I haven't felt this suicidal in absolutely months and now I feel like I have no one to go to."
There were no further press reports until the seventh and final day of the inquest yesterday, when the coroner asked the jury to consider whether the police's failure to respond to Gabriel's call had any bearing on Tom's death.
The jury's decision was that, because they determined Thomas had died approximately six hours before the parents' call had been made to police, then "it could not be concluded that the admitted shortcomings caused or contributed to the deceased's death."
Coroner Lisa Hashmi recorded the jury's verdict of suicide, saying that there had been a "full and fearless inquiry" into Thomas' death.
The police's problems on the night of Tom's death were certainly scrutinised but, unless it happened on the three or four days when no media reports emanated from the inquest, scant attention was paid to the fact that Tom was on medication at the time of his death. In fact, the only time Tom's medication was mentioned in the media was when Gabriel spoke about it in his conversation with the police call handler.
Therefore, we are left not knowing the details of Tom's medication. Nor do we know whether the unnamed medication had been prescribed according to NICE Guidelines, or whether there had been any changes in dosage during the last days of Tom's life.
The police's shortcomings bore no responsibility for Tom's death, but his medication may well have done.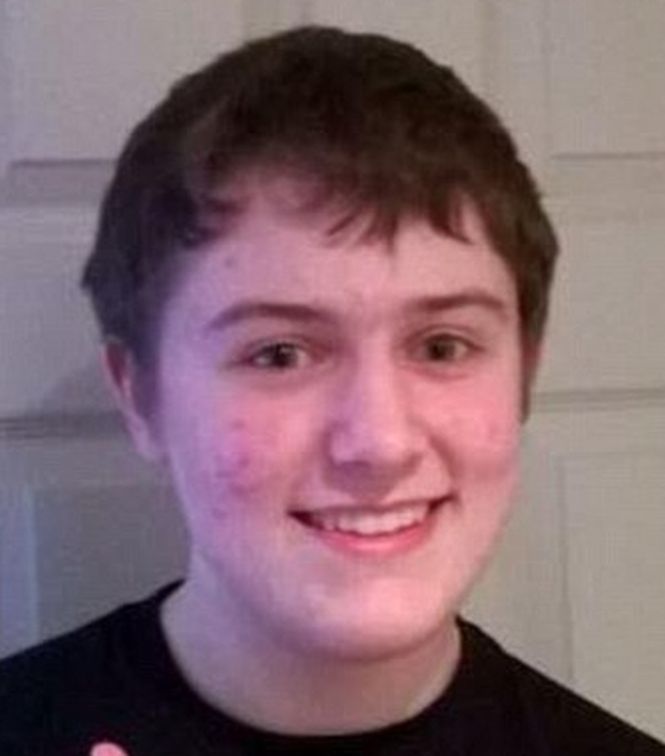 Related Articles:
The Lost Children (2014, 2015, 2016, 2017 & 2018)
Why we shouldn't give Prozac to children
Dana's Human Rights – and ours
Were these children given Prozac?
Jake, Aged 14 (Part One, Part Two & Part Three)