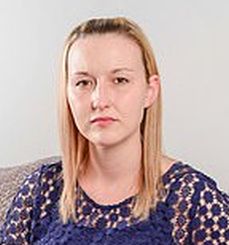 Beneath the headline "I wish someone had warned me of side effects", Today's Daily Mail included an interview with 27-year-old Steph Williams (top), who lives in Featherstone, West Yorkshire.
Shortly after starting college at the age of 16, Steph began to suffer panic attacks which developed into agoraphobia. Leaving the house became a daunting prospect.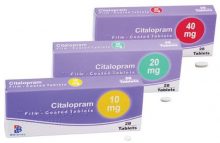 Ignoring NICE Guidelines, her family doctor prescribed Citalopram.
She still doesn't know if the drug helped because, at about the same time that she started taking the drug, she began having regular sessions with a counsellor, an "amazing" woman who "was the first person I had spoken to about the abuse and the bullying. It took two years but she helped me to stand on my own two feet again."
In 2012, aged 20, Steph had recovered sufficiently to get married and move out of her parents' home. Her husband was in the military. They moved to a number of different places with his job and in 2016 Steph found herself in Newquay, Cornwall.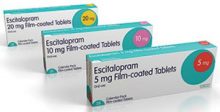 Still taking antidepressants – at 18 she had been switched to Escitalopram (aka Cipralex), her anxieties came and went. But, in August 2016, her remote location and a series of family problems conspired to send her into a spiral of anxiety.
"Members of my family had serious health issues and I wanted to be there for them, but I was at the other end of the country," she said. "The stress just built up and I ended up having a nervous breakdown."
Her GP's solution was to double the dose of Escitalopram – and that was when the nightmare really began. Barely a day after the dosage was increased, Steph started hearing a voice saying: "That's it, we've had enough."
She said: "I started researching how to commit (sic) suicide. Suddenly, it was like my body was just trying to take off. My nerves were reacting so badly, it was as if they were vibrating. I couldn't sit down, I felt a constant need to move, I was sweating and pacing the floor from morning to night. I couldn't eat or even brush my teeth because I would gag. I couldn't even talk or hold a pen."
But what she could do was hear the voice, which was very clearly telling her to kill herself.
If she had been left alone for long enough, she believes, she would have done. "I managed to text my mum and dad to say: 'Please help me, please come and get me'." Her parents drove down from Yorkshire to take her back home.
Steph recalled: "I just put two pairs of trousers in the suitcase. I had no intention of living much longer than one week. My parents lived near a bridge over a railway line and I just knew I was going to jump from it."
Her life was saved, she says, partly because of her fear of leaving the house but mainly because either her mother or father stayed with her constantly.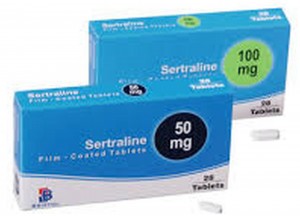 In Yorkshire, she registered with a new surgery and, on her first visit, accompanied by her father, she told the GP about her suicidal thoughts. His solution was to switch her from Escitalopram to Sertraline, another SSRI antidepressant. He weaned her off Escitalopram, lowering the dosage in stages to nothing in just 12 days. This, she said, "felt like Hell." All the symptoms of restlessness and anxiety multiplied and, if anything, she felt even more suicidal: "For a while, all I could think was that I had to get sufficiently better so I could face leaving the house for long enough to get to the bridge."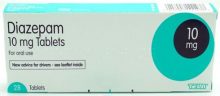 Steph felt no improvement on Sertraline, so within a month the GP doubled the dose and gave her Diazepam, to be taken for anxiety as needed.
Steph said that, over the past two years, she has gradually come to grips with her condition, thanks mainly to compassionate care and counselling as opposed to the drugs.. From time to time, the suicidal thoughts still return and she still suffers significantly from anxiety.
She has nothing but praise for her local mental health team, her local A&E where from time to time she goes "to keep myself safe when I start to feel that I might harm myself" and for her parents, who have provided constant support.
In 2017, Steph felt strong enough to move out of her parents' small bungalow into a rented home of her own nearby. That same year she and her husband divorced – the marriage, she said, was a victim of her illness.
Thanks to the support of a government-sponsored training programme, Steph has been able to set up as a nail technician, working at home for a few hours a week. That, she says, "has given me a sense of purpose and confidence after such a long time of feeling like I couldn't do anything."
She's still on Sertraline, but intends to try coming off the drug just as soon as she has managed to wean herself off the Diazepam, which has caused physical dependency issues – she's an administrator for an online benzodiazepine recovery group.
With everything she knows now, Steph wishes she had never been put on antidepressants in the first place.
"I was 16, I didn't know anything about the drugs, and nor did my parents – they were just desperate for anything that would help me," she said. "I obviously needed help but I honestly believe that good counselling, and having someone equip me with the skills necessary for coping for life, would have been a far better solution.
"I wish someone had warned me just how dangerous these drugs can be."
Related Articles:
How Antidepressants Ruined Luke's Life