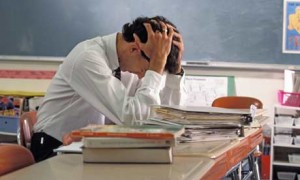 According to the Times Educational Supplement last year, more teachers are killing themselves – and many more suffering from mental illness – because of the combined stresses of classroom inspections, changing targets, ever-moving "goalposts" and increased workloads. Statistics showed that suicides were up by 80%, and that calls to the Teacher Support Network had doubled during the past year.
A Europe-wide study from last year on occupational stresses facing teachers revealed that teachers in the UK had the highest levels of burn-out, the second highest levels of cognitive stress, above average levels of lesson disturbances and higher than average levels of verbal abuse and conflicts with parents.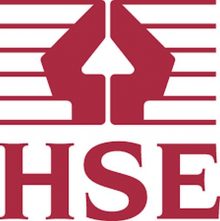 In addition, the Health and Safety Executive (HSE) confirms that teachers continue to suffer more than other professions. Their report states that whereas most sectors are managing to reduce stress levels, "education and teaching professions continue to report higher levels than other industries and occupations." In the UK, suicide rates in teachers are 40 per cent higher than the average for other occupations.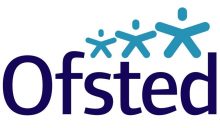 Having spent most of my working years in schools, I can identify only too well with the negative experiences that education has produced in the last twenty years. The Ofsted regime puts too much influence into the hands of inspectors, a large proportion of whom are failed teachers and/or managers, who know far less about teaching than those they judge. A system of school governance which puts non-professionals with their own agendas in charge of the local school, with too much power over trained educators, has been stifling.
Bullying has become almost endemic, as pressurised heads have sought ways to replace experienced staff with younger, and therefore cheaper versions. I was fortunate in that when I encountered bullying for the first time towards the end of my career, it proved to be both short-lived and ultimately self-defeating for the perpetrator.
I don't know how many of my colleagues, who were under similar stresses at the time, were taking antidepressants. I suspect that a few of them were, but it was something that we never discussed. My research, however, has led me to over 30 teachers who took their lives while under the influence of antidepressants. Here are just some of those stories.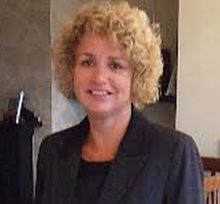 Earlier this year I read with dismay of the tragic death of Helen Mann (right) who became distraught after being told, just a month after she had been appointed as its headteacher, that the village primary school's 'outstanding' status awarded by Ofsted was at risk. There are hints in some reports that the Chair of Governors had added to her pressure, and not been entirely open.
The local Kidderminster Shuttle reported that "Mrs Mann had also taken an overdose of prescribed sleeping pills 10 days before she was found dead at the school. Mrs Mann was already receiving counselling and was taking anti-depressants to help with her anxiety disorder of work-related stress."
On the day of her return to work, Mrs Mann hanged herself in a stairwell at the school.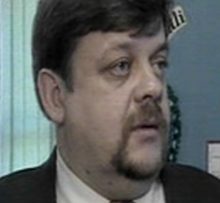 Another headteacher who took his life prior to an Ofsted inspection was Jed Holmes (left), 53, from Peterborough. On the eve of an inspection in 2007, Mr Holmes poisoned himself with carbon monoxide from fire fumes. Mr Holmes had been head teacher of the school for seven years. He suffered with his health because of the stress of work and had been on antidepressants for several months.
The coroner said that the evidence showed that he was concerned about the inspection. "We can't exclude the proximity of the Ofsted inspection at the date of his death. It was that impending inspection that triggered off the action he decided to take."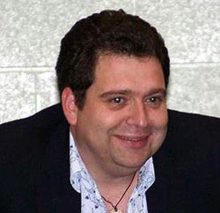 Last year, 43-year-old science teacher David Charlesworth (right), from Harrogate, was feeling under pressure to deliver good A-level grades. He saw a GP who gave him medication before referring him to a mental health team as it was thought he could benefit from Cognitive Behavioural Therapy. But Mr Charlesworth never received any therapy as, despite the GP surgery contacting the mental health team to check on his progress four times, it was told there was an average wait of between two to six weeks. Instead, he set himself on fire in the school car park.
In 2003, 28-year-old teacher Jane Dibb, 28 set herself alight on Dartmoor, after being prescribed Seroxat. She had been trying to cope with a heavy workload. Her family blamed her death on Seroxat, but coroner Elizabeth Earland pronounced: "There is no cogent evidence that Seroxat caused Jane's death."
A year later, Stephen Leggett, 53, from Somerset, also set himself on fire. Under a lot of pressure at school, Mr Leggett consulted his GP, and was prescribed Citalopram. Just 5 days later, he ended his life. His widow Rosalind was convinced that Citalopram was to blame.
In 2004, Alison Clarke, a 53-year-old teacher from Worcestershire, was already taking antidepressants when she visited her GP. She was diagnosed with a viral infection and depression and was prescribed further antidepressants.  6 days later, she died in a fall from a footbridge over a road.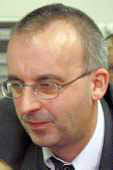 Michael Buczynski (left), 50, was headteacher of a school in Manchester. Ofsted inspectors described his leadership as "energetic, supportive and providing a clear sense of direction", while Manchester education bosses called him a "dynamic and innovative" leader. The inquest was told that the stress of his job may have contributed to his death. His wife Ann said, "He hated being ill. The medication did not appear to be working. He loved his work but found elements of it stressful." Mr Buczynski had been found hanging from the staircase at his home.
In 2007, Vanessa Rann, a 26-year-old French teacher in her all-important first year of teaching was suspended after allegations were made that she had broken rules to help pupils in their GCSE exams. On top of that she feared her head of department was trying to "force her out". She became distressed, and was advised to seek medical help. Her doctor prescribed her antidepressants, and she hanged herself. The exam board later ruled that her pupils had not been unfairly advantaged.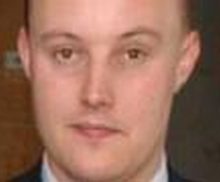 Robert White (right), 35, taught mathematics in an independent school. He struggled with his workload, especially as he committed himself to helping with several ex-curricular activities. His wife Ann said of him: "He gave very generously with his time at weekends, after school, and at lunchtimes. I know there were times he felt there was such a lot going on and he found it difficult." Mr White had been prescribed antidepressants after seeking help for stress from his GP. He jumped to his death from the Humber Bridge.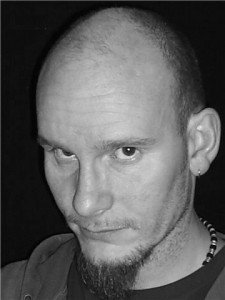 Phil Gittins (left), English teacher and amateur actor, was being treated by his GP for anxiety, stress and insomnia. In a letter to the coroner, the GP said that Mr Gittins was on medication, had been referred for counselling and seemed to be "making good progress". On Christmas Day, he was found dead at his home. He had hanged himself.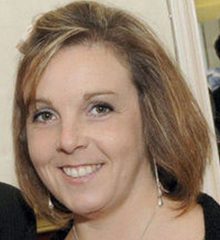 In February of last year, Claire Peake (right) of Preston was coming to the end of her maternity leave when she hanged herself. An inquest heard how the primary school teacher had become overwhelmed with the thought of juggling work and caring for her new-born daughter.
Claire, 39, had taken antidepressants before, but stopped while pregnant. She went back on to medication during the last two months of her life. Two days before her death her dosage was increased after she visited her GP in a tearful and distressed state.
Astonishingly, some of the newspapers attributed her death to an obsession with a suicide scene from the film An Officer and a Gentleman, even though her friends on Facebook said that she never even mentioned the film.
The impression I get from these inquest reports is that none of the teachers involved was suffering from clinical depression, but were victims of situational anxiety. Many doctors now realise that for this condition, not only are antidepressants ineffective, but, potentially, they can do more harm than good.
Last week, many newspapers reported a move to bring Ofsted inspections to an end. The Daily Telegraph states that researchers from the think tank Demos raised fresh concerns that the current culture forced teachers to put results and targets ahead of pupils' education. Demos wrote: 'This report strongly argues that the current model of accountability is profoundly toxic and is failing to achieve its stated goal of improving education.'" The report suggested that Ofsted should no longer be responsible for inspecting schools and instead offer guidance and collect information on the 'innovative and inspiring work' that was going on in schools.

An end to Ofsted (which is in any case highly unlikely) would be merely one of the elements that would return teaching to what it could and should be. The website BullyOnline reports that about 20% of their callers are employed in education.
When I began teaching, I considered it a privilege. I just hope that those embarking on what should be the most enjoyable of professions get the chance to feel as I did. I fear, however, that unless something is done to turn the juggernaut around, there will be an increased number who end up in the doctor's surgery.
Related Articles:
Students, Anxiety and Antidepressants
The Armed Forces, PTSD and Antidepressants