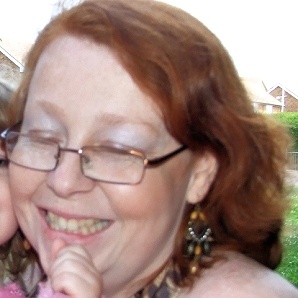 Melanie Beswick (above) was 32 when she took a job as a finance officer at her local Citizens Advice Bureau in Portsmouth. She was married, with two young daughters, aged 4 and 7, and had been suffering from post-natal depression since her first child was born.
She began stealing money three months into the job to pay back loans, and in a 10-month period was found to have taken a total of about £20,000. Melanie pleaded guilty to 8 counts of fraud at Portsmouth Crown Court and was given a 9-month prison sentence.
She was sent to a women's prison in Middlesex where she began self-harming. and where she had made her first attempt at suicide.
When she came out, she tried to lead a normal life in her home town of Portsmouth with her husband and daughters, but was struggling to cope.
After six months Melanie hadn't managed to repay the money, so was summoned back to court and was told she was going to be sent back to prison.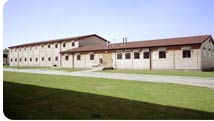 She was sent to HMP Send (left) in Woking, Surrey, a mixed category prison. This time, the sentence was 12 months. She was taking what was referred to as "medication for mental health problems", which, in all probability, is a euphemism for antidepressants. It is not known for how long she had been taking them.
She complained of being bullied and continued to be frightened that her children would be made homeless.
On the morning of her death, Melanie was found lying under her bed in an unresponsive state. She was taken to the Royal Surrey Hospital where she became uncharacteristically aggressive. By now she was in a state of akathisia, as she kept trying to pull out the cannulas in her arms and bend the tubes to stop the fluids going into her. One prison officer told how she tried to wrap the escort chain round her neck several times. She kept making statements like "I'm worthless and I don't want to live."
The doctor eventually discharged her, but said she was at high risk of self-harm and needed constant monitoring and mental health support.
However, back at prison she was only placed on hourly observations and was told to wait when she asked to speak to a listener – another prisoner who had been trained by the Samaritans.
Later that evening, she was found unconscious in her cell, with her shoelaces tied round her neck. A senior officer tried to resuscitate her but she was pronounced dead at 10pm that night.
The inquest returned a narrative verdict that Melanie had taken her own life whilst the balance of her mind was unstable. They also expressed concern about the lack of communication between the hospital and prison and within the prison itself.
Following the inquest, Melanie's mother, Margery Davies said: "It's the children who suffer most. It's wrong to send mothers to prison especially when the crime they committed was not violent and they are not a threat to the public. Nothing can bring Melanie back but we hope to see real changes that mean no other family ever has to go through this again."
This article is based largely on reports on the Channel 4 news website and the online edition of GetSurrey. Channel 4 have also made available for viewing a video from the news bulletin.
There is also an excellent article based on this case written by Channel 4 news presenter Cathy Newman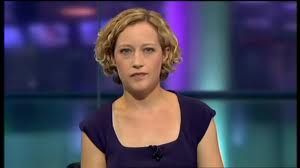 (right), in which she wrote: "There are currently nearly 4,000 women behind bars in England and Wales. More than eight out of 10 have, like Ms Beswick, been convicted of non-violent crimes. And many, like her, have young children.
"The Prison Reform Trust – which last week launched a parliamentary campaign to highlight the excessive impact a jail term has on women and their families – says women in prison are nearly twice as likely to suffer from depression as male prisoners, and are 10 times more likely than men to self-harm once they're inside. That's despite representing just five per cent of the prison population."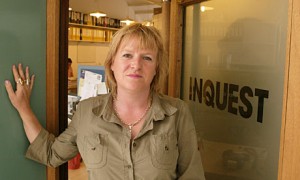 Deborah Coles, (left) co-director of INQUEST said: "This is a shocking death of a woman who should never have been sent to prison. She was a first time, non violent offender with mental health problems, a history of self harm and had been recognised as a serious suicide risk.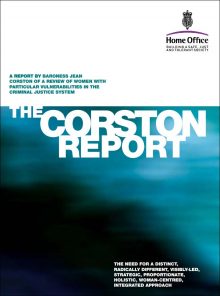 "Six years ago Baroness Corston's report warned that a fundamental overhaul of the way women were dealt with in the criminal justice system was needed as a matter of urgency. Everything highlighted in her review sadly holds true for this case and demonstrates the dire consequences of not implementing her recommendations. Prisons cannot safely deal with vulnerable women with complex mental health needs. The Government must urgently introduce proper alternatives to prison so that no other child is deprived of a caring mother and no other family is left with the tragic loss after a death that could and should have been prevented."
Comedian and ex-prison officer Ava Vidal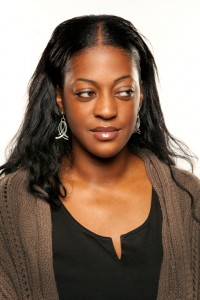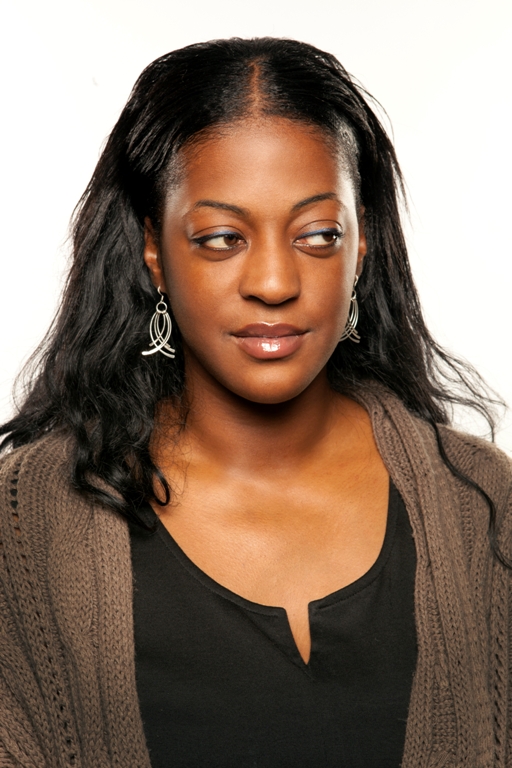 (left) stated on This Week that most suicides in prison take place during the first two weeks of incarceration. This can often be the result of antidepressant prescription.
It is likely that a large number of those beginning a custodial sentence will already be taking antidepressants. Every doctor should have access to the British National Formulary from which they prescribe. This states: "the use of antidepressants has been linked with suicidal thoughts and behaviour. Where necessary patients should be monitored for suicidal behaviour, self-harm or hostility, particularly at the beginning of treatment or if the dose is changed".
From this statement, we see the importance of maintaining the correct dosage when someone is admitted to prison. There must be a number of cases where this has not happened, and suicidal thoughts have resulted.
Another factor is "pre-emptive prescribing", which is on the increase in surgeries and which presumably happens in custodial situations. A typical scenario would be that of a female prisoner who arrives in a state of distress and disorientation. The doctor prescribes antidepressants to counteract the possible onset of depression, in total contravention of NICE guidelines. It would not be uncommon for an adverse reaction to ensue, with a resultant suicide attempt.
Like so many others, Melanie Beswick's tragic death could have been avoided. And, as in so many cases, antidepressants were a major factor. The description of her attempting to strangle herself with the escort chain is a textbook description of akathisia, the state of extreme agitation which often leads to suicide. This should have been recognised, and consequently she should have been kept in a place of safety where she would not have had the opportunity to take her own life.
Emma Kelly (right) also hanged herself at HMP Send while taking antidepressants.
Let us also remember Caroline Powell,  April Sherman, Julie Walsh, and Sarah Campbell, all of whom died in prison in antidepressant-related incidents. These are just a few of the victims of a flawed system.
Postscript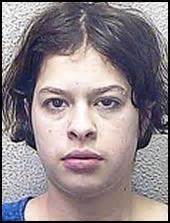 Mahry Rosser (left) was just 16 when she took part in the robbery of a taxi driver in Neath, South Wales in 2007. In 2009, she admitted the offence in court, and was given a three-year sentence.
In March 2011, while Mahry was at New Hall Prison in Yorkshire, a psychiatrist examined her and diagnosed her as suffering from an "emotionally unstable personality disorder". Mahry had shown concern that she had not seen in her family from Neath, over 400 km away, for more than a year.
Mahry was prescribed antidepressants and the following month, at the age of 19, she hanged herself in her cell. The jury at her inquest found that there were failings in her care.
Related Articles:
Stolen Lives and Missed Opportunities
Police Custody: the Last Resort
Glen Parva: a concerning institution