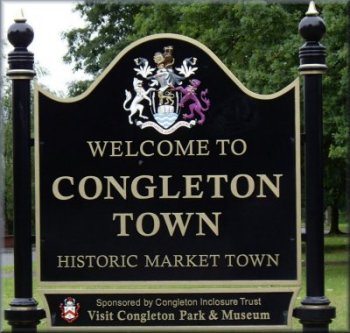 For those of you who are unfamiliar with the location, Congleton is a small market town in south-east Cheshire, about 25 miles south of Manchester.
Earlier this week, inquests of two Congleton residents were heard in nearby Macclesfield on the same day, by the same coroner.
The two cases involved people who were both reported to be devoted parents.
Teresa Whalley was a 38 year-old mother suffering from pain in her hip, who was putting off an operation until a time that her seven children needed her less.
John King was a dedicated family doctor, described as the 'perfect GP', who was anxious for his son who was waiting for a kidney transplant operation.
Yet both took their lives, despite their overwhelming feelings for their offspring. How can it be perceived to be logical that one death was caused by pain which had already been endured for a long time, while the other was prompted by parental anxiety?
In each case, mention was made of the prescription of medication to help their situation. "Various antidepressants" were involved in Mrs Whalley's overdose, and it is more than likely that the unnamed "medication" in Dr King's case also included antidepressants.
Cheshire's deputy coroner, Dr Janet Napier, made no direct reference in either inquest to the fact that the individual had been prescribed mind-altering drugs with a long track record of inducing suicide. The medication involved was not specifically identified by name, and there was neither openness nor transparency.
Instead, the coroner avoided a significant area which merited investigation. There is every chance that each of these two terribly sad deaths came from adverse reaction to medication. Any chance of flagging a warning, thereby hopefully preventing further avoidable loss of life, had been ignored.
Dr Napier, like so many coroners before her, failed both the bereaved families and the larger populace who need to be alerted of the suicide risk that lies in antidepressant medication.
Related Articles
Coroner's Progress 1 (Ian Smith)
Coroner's Progress 2 (William Armstrong)
Coroner's Progress 3 (Geraint Williams)
Coroner's Progress 4 (Robin Balmain)
What the coroners say: Part 1 (2003)
What the coroners say: Part 2 (2004-2005)
What the coroners say: Part 3 (2006-2008)
What the coroners say: Part 4 (2009-2012)