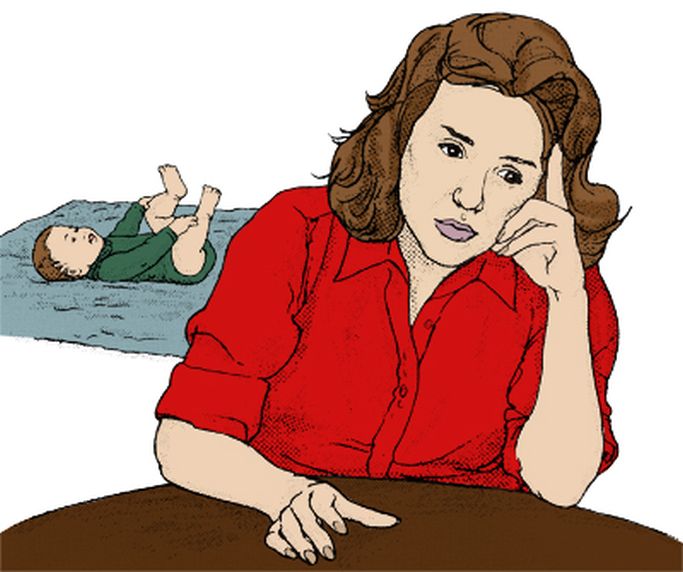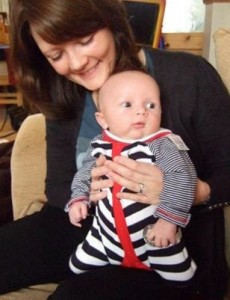 "This is one of the worst cases of post-natal depression I have ever seen," commented the assistant coroner for Wiltshire this week as he summed up the inquest into the death of  Emma Cadywould (left), a 32-year-old researcher who had developed post-natal depression after the birth of her son. After a series of sleepless nights, Emma threw herself into the path of a high-speed train.
The inquest had actually begun about two months ago, before the coroner adjourned it in order to investigate the rôle of the medical services. In the end, he decided not to create any Prevention of Future Deaths (PFD) report based on the root cause analysis of the care and treatment Emma received.
After the first day of Emma's inquest, a Daily Mail reporter wrote that: "Despite contact with the community mental health team and being prescribed antidepressant medication, she decided to end her life."
As the inquest proceeded, psychiatrist Kola Ige spoke about the prescription of antidepressants, after which Emma took her life. Dr Ige said about Emma: "She had, perhaps, unrealistic expectations as to what the medications would do. She felt they would react quickly and help her to form a loving relationship with her son. I had to explain the medications needed time to make her better and, after assessing her tolerance, they would take six, or even eight, weeks to take effect."
Paying tribute to Emma on a fundraising website, her sister Lucie wrote: 'My only sister Emma was tragically lost by all who loved and cherished her, due to an illness which is wildly unacknowledged or taken less seriously than it should be. Since we lost Emma we have become aware of some astonishing and desperately sad statistics. In the UK, one mother a week will be totally overwhelmed by post natal depression and will tragically be lost to a loving family."
At the same time as the initial stages of Emma's inquest were being heard, a similar inquest was taking place in London, where another young mother had died after having been struck by a train. Here, an inquest heard that Anna-Lise Miralles had undergone a difficult pregnancy and, after the birth of her daughter last year, she suffered with pain in her jaw and back.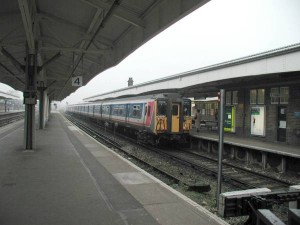 However, after seeing an array of medical experts, her symptoms were diagnosed as psychosomatic and she was prescribed antidepressants. In February this year, Anna-Lise went to Wimbledon station (right) where she jumped in front of a fast-moving train.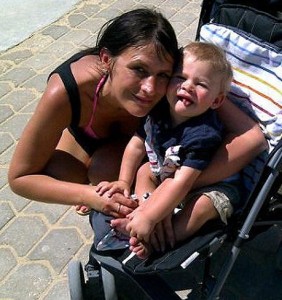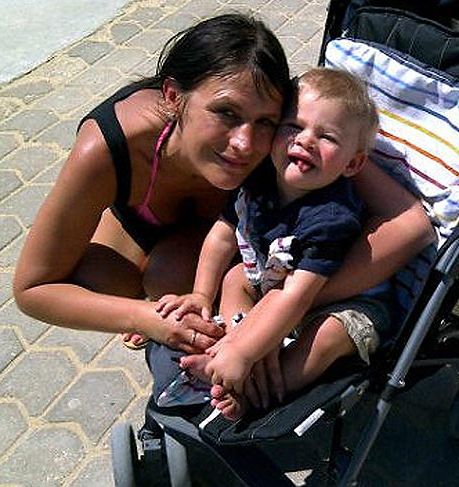 In March this year, Donna Oettinger (left) held on to her young son Zaki as she jumped in front of a train at another South London station. A full inquest is still to be heard, but already in the public domain is Donna's harrowing account on Facebook of her struggle against Sertraline and other antidepressants in the months leading up to her death.
I have no statistics to back this up, but I would expect that, out of all the different varieties of anxiety and depression, post-natal depression is the one least likely to be medicated. I have known mothers who have put up with coughs, cold and headaches without recourse to even the mildest of medicines when they have been breast-feeding their babies. These mothers, and countless others like them, would have been determined not to have introduced any sort of drug into their system which may have been passed on to a baby through feeding.
It is therefore all the more surprising that, in the course of my research, I have not been able to find a single inquest where the suicide of a young mother was attributed to unmedicated post-natal depression.
On the other hand, I found a considerable number of distressing reports of deaths of mothers and/or their children linked to the prescription of antidepressants for PND. Isn't it therefore likely that suicides that have been attributed to post-natal depression could have been caused instead by the very medication prescribed to treat the condition?
Although antidepressants are marketed as being suitable for PND, many doctors, like my own GP, will not prescribe SSRIs for reactive depression, such as PTSD, PND and grief.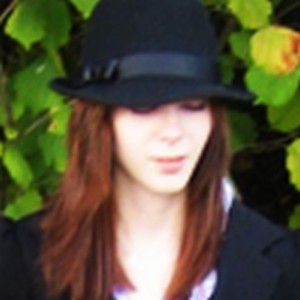 Kristina Adams (right), for example, states that: "As reactive depression is caused by events or situations, it usually does not respond to antidepressants.  The best form of treatment for reactive depression is "talking therapy" – seeing a counsellor, therapist, or other trained person."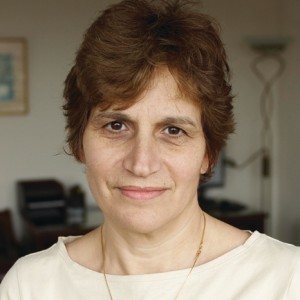 Moreover, Dr Clare Gerada (left), influential ex-chair of the RCGP, stated in an interview a few weeks ago that she would never prescribe antidepressants to "people experiencing traumatic life events such as losing a partner or job." For many mothers, giving birth could be described as a "traumatic life-event".
Emma Cadywould's family gave a largely positive response to the coroner's narrative verdict, although they were disappointed that it did not go far enough in addressing what they believe were the failings in Emma's care which led to her death.
Her sister Lucie said, "We will continue to find ways of raising awareness of post-natal depression, as we would not want any other family to experience the devastation and heartbreak that we have. No mother should ever have to die from post-natal depression." Since Emma's death, Lucie has raised over £4000 for APNI (the Association for Post-Natal Illness).
As a society, we need to find a way to provide meaningful and effective support for mothers and their children in this vulnerable situation. Clearly, the solution is not being found in prescribing mind-altering medication.
Postscript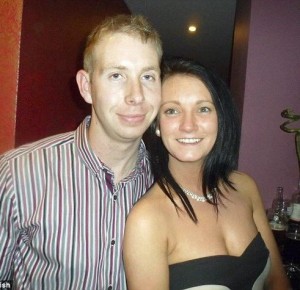 Not long after I had committed this article to print, came reports of the inquest into the tragic death of 29-year-old Linzi Mannion from Kearsley, near Bolton.
Linzi was looking forward to marrying her fiancé Robert. She had been decorating their new house while awaiting Robert's return from Afghanistan the following day when she hanged herself.
Linzi had been prescribed antidepressants for post-natal depression after the birth of her second daughter four months before her death. The coroner described Linzi's death as "impulsive."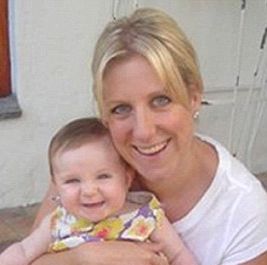 Then, a short while later, came reports that the body of 37-year-old GP Elizabeth Kinston (right) had been found at a nature reserve in Nottingham. Elizabeth, who was "suffering from worry and anxiety after the birth of her second daughter," had gone missing two weeks beforehand. Elizabeth had been taking antidepressants.
Related articles:
Post-Natal Depression and Antidepressants
The New Mother and the Psychiatrist