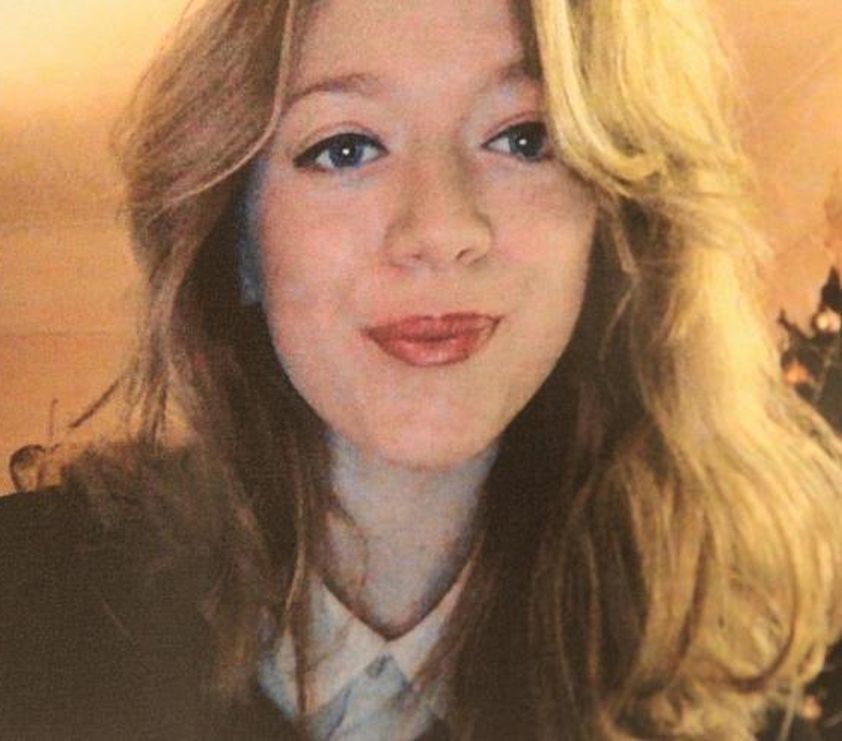 18-year-old Jessica Monks (top) was described as a buoyant and bubbly young girl, intelligent and friendly. She had been accepted into university to study law and, in the meantime, had taken up a part-time position at a solicitor's office.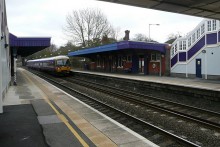 In January of this year, however, Jessica's life ended when she stepped in front of a train at Twyford Station (right) in Berkshire.
Her inquest this week heard that she was diagnosed with epilepsy at the age of 12 and would suffer seizures at least once or twice a month.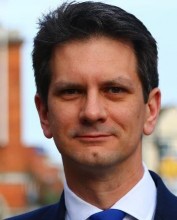 However, the series of events that led to Jessica's tragic death had already been revealed in detail by her MP Steve Baker (left) in a parliamentary debate on epilepsy.
Mr Baker told Parliament in February that: "She had been taking Zonisamide since about November 2013, but her seizures had not stopped. Her neurologist told her parents to keep an eye on her moods and to make an appointment with him immediately if her moods changed in any way.
"Over Christmas 2014, Jessica, usually a joyful young woman, became noticeably low and withdrawn, very unlike her usual buoyant self. As requested, Mr and Mrs Monks attempted to make an appointment for Jessica to see her neurologist about her changing moods in early January, but despite several phone calls they did not receive a response. Her parents were concerned about her deteriorating mood so they made an appointment with her GP, who saw her on 8 January. The GP agreed that her mood had deteriorated but, crucially, felt that it was important to speak to her neurologist before prescribing any medication to help her mood improve.
"On Friday 9 January, Jessica was admitted to Wexham Park hospital after taking an overdose of Zonisamide, Oxcarbazepine, and paracetamol. She was seen by a junior psychiatric nurse, and I am surprised that it was a nurse. I am sure that they do a wonderful job, but I would have thought that in such circumstances a consultant would have been appropriate. However, the nurse deemed her fit for discharge…
"…Jessica's parents made another appointment to see her GP who again recommended that Jessica be prescribed an antidepressant but felt unable to do so until she had spoken to her neurologist. The GP did arrange an urgent psychiatric appointment for Jessica and, thankfully, the psychiatrist phoned that evening to make an appointment and offer out-of-hours support.
"At the psychiatric appointment on 22 January, Jessica was diagnosed as suffering from a psychotic episode and was instructed to stop taking the anti-depressants immediately. The psychiatrist was concerned that the drug Jessica was taking was causing this psychotic side effect—which is, by the way, well known—and said she would speak to the neurologist that evening to discuss whether Jessica should cease taking the epilepsy drug Zonisamide.
"On Saturday 24 January, Jessica died when she stepped in front of an oncoming train."
After contributions from other MPs, Mr Baker continued:
"Mr and Mrs Monks feel that there was a significant breakdown in the care of their daughter, and I certainly agree with them. The speed and severity with which her mental health deteriorated due to her epilepsy medication were not considered a priority—they were not adequately prioritised—and they feel they have been badly let down by the medical professionals they saw in the days leading up to Jessica's death.
"Jessica's death was apparently avoidable. We need to know why it was not avoided. There are a number of questions to be answered by the NHS and the investigation is ongoing, as, indeed, is the coroner's inquest. I contacted the coroner before raising this case and they were content for me to do so. I will not run through all the questions, some of which are apparent, but I should like to ask in particular why was the consultant neurologist not more available? Why, when it is well known, as the Library brief explains, that some of this medication can cause these side effects, was more immediate, perhaps telephone, support not available in the event of an episode?
"…Put simply, it seems that the epilepsy medication, which was necessary, caused psychotic side effects, which were exacerbated by anti-depressants that were prescribed with the best intentions. Jessica therefore spiralled into the situation that tragically led to her death.
"I would like to finish with a few words from Jessica's parents, who have written to me: 'The sudden and tragic death of our otherwise healthy and happy teenage daughter has caused devastation throughout our family and local community. We strongly feel that this situation could have been avoided if we were given the correct advice and prompt treatment and are committed to ensuring the same mistake does not happen to another epilepsy patient.'
"Susan and Steven Monks have been robbed of their daughter and of all the future opportunities, hopes and dreams for which she stood. They deserve to know why and what will be done about it."
What concerns me most is the fact that any trained practitioner could possibly consider it appropriate to prescribe an antidepressant drug with known links to suicide, particularly in young people, to a patient who is already experiencing an adverse reaction to Zonisamide (aka Zonegran), a drug which itself comes with warnings of suicidal ideation.
Combining an SSRI antidepressant with another form of psychiatric medication increases the already-present risk of suicide by a considerable factor. The combination of anti-psychotics and antidepressants has resulted in several homicides, as well as a much larger number of suicides.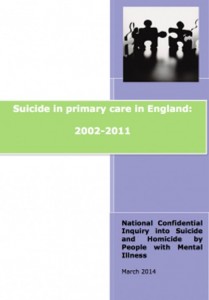 Last year, an official report on Suicide in Primary Care (right) stated: "The combination of at least one benzodiazepine and one antidepressant was associated with an 18-fold increase in [suicide] risk."
There is no reason to expect that any benefit could come from combining antidepressants with Zonisamide. This was recognised by the psychiatrist who instructed Jessica to "stop taking the antidepressants immediately." However, the psychiatrist should have been aware that sudden cessation of antidepressants is never recommended, because of the suicide risk; any withdrawal should be gradual.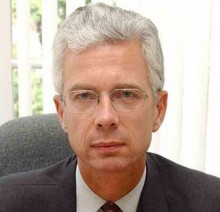 Having been let down by the professionals who were supposed to be caring for her, Jessica was then let down by the coroner. Recording a narrative verdict, Peter Bedford (left) was totally wrong when he said: "There is no evidence to suggest anything that could have or might have been done differently to prevent what happened that day."
He was also both wrong and disingenuous when he followed up with: "Evidence of any link between the drug she was taking and suicide is inconclusive."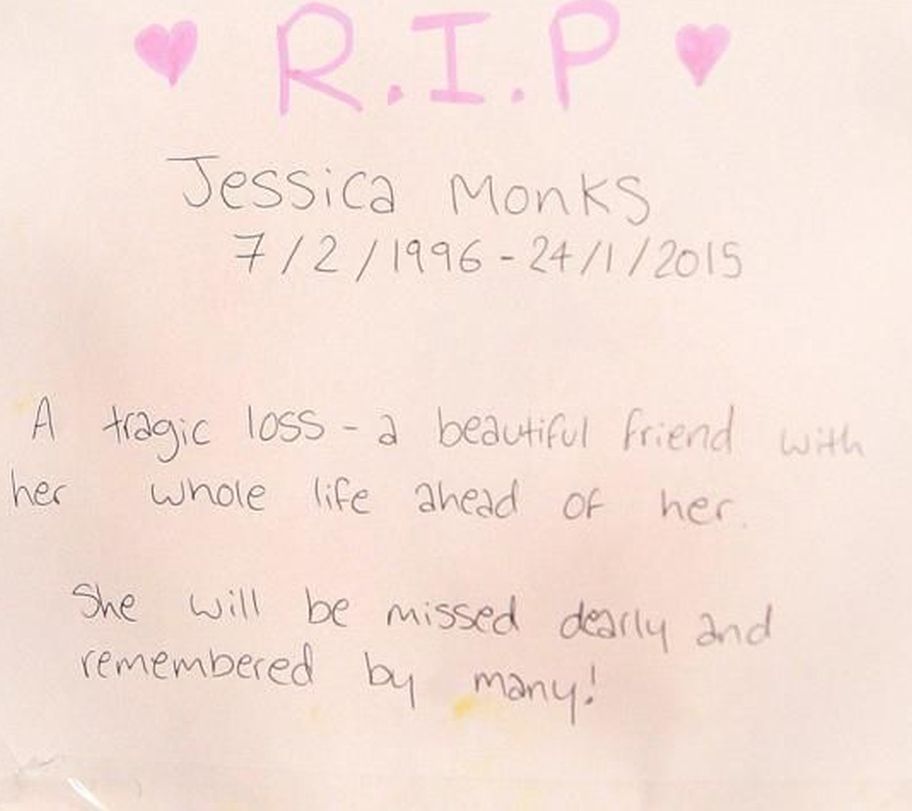 Related Articles:
The Scientist, the Doctor and the Coroner