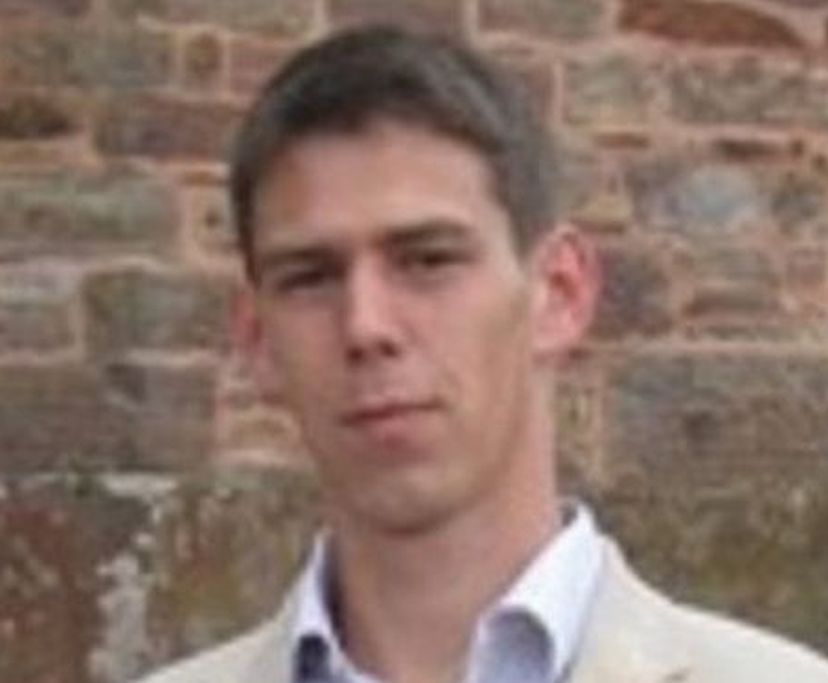 Last week, the jury at the inquest of Logan Peters (top) found that "unreasonable, disproportionate and unnecessary" force by police officers contributed to the deterioration in the mental state of the 22-year-old boat-builder who was later found dead.
During the early hours of May 7th 2014, an altercation took place at a takeaway in Plymouth, and was reported to police. Shortly afterwards, Logan and his cousin Jay were stopped by two police officers, and were questioned on suspicion of causing minor criminal damage.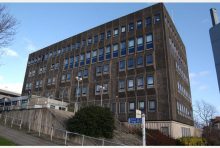 CCTV showed that Logan and Jay were taken to the ground by the officers, who then arrested them and took them to Charles Cross Police Station (right).
While he was being booked in, Logan complained to the custody officer that he had been assaulted during the arrest, but the complaint was not recorded.
Logan was then subjected to an unauthorised strip search before he was taken to his cell.
The jury was shown CCTV footage of Logan head-butting the walls and attempting self-strangulation with a blanket while in custody. But medical professionals at the station were not informed of either incident which the police merely regarded as "attention-seeking".
After a period of more than 12 hours in detention, Logan was released from custody and went to speak to his father, who said that Logan was angry with the way he had been treated and felt he had been wronged. Logan then went to his mother's home at Torpoint where he spent the night, and where his mother found him dead the following morning.
Logan had taken his life by hanging.
In a narrative conclusion to the inquest, the jury said there were "errors, omissions or failures" by police "which caused or contributed" to Logan's death. Recording their verdict, coroner Andrew Cox said he would write to the Chief Constable about the issues raised by the jury.
He said: "I am concerned about the unlawful detention of Logan, the use of force on him, the absence of a use of force form, the absence of a stop and search form, and the fact that the strip search was not authorised." He added that he was also concerned that custody staff assumed that Logan's behaviour was attention-seeking rather than something needing more serious attention.
The record of the inquest said: "There was a cumulative impact of individual failures to record, share and take account of all the available information. This resulted in inadequate steps being taken to address the risks that were or ought to have been identified during Logan's detention and at the point of release. In particular the failure to record and address Logan's complaint concerning the use of force together with the unauthorised strip search significantly contributed to further deterioration of Logan's psychological wellbeing."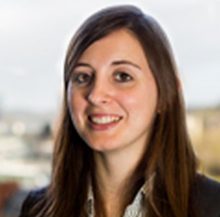 Fiona McGhie (left), the solicitor representing Logan's family, said: "This tragic case highlights real concerns about the inadequate understanding by a number of police officers of the Police and Criminal Evidence Act, a key piece of legislation in their daily duties.
"Logan's family have understandably been left absolutely devastated by his death. There are clearly a number of issues that require addressing by the police concerning the lack of awareness among the Devon and Cornwall officers who dealt with Logan during his arrest and during the time he spent in custody.
"This resulted in Logan being subjected to an unlawful period of detention, unlawful force and an unlawful strip search with devastating consequences for a young man who considered his rights were being violated."
Logan was described by his family as "a gentle soul who was never aggressive." He was "very sensitive", and was said to have had "very strong views on right and wrong and a keen interest in human rights."
Logan was also very vulnerable. The jury heard that he suffered from mental health issues including anxiety and suicidal thoughts. He had been prescribed antidepressants, although he said that he did not feel they helped him.
Logan's GP told the inquest jury that he had suggested that Logan needed urgent psychiatric help after an incident of self-harm, and referred him to the Cornwall community mental health team.  However, Logan was judged to be a non-urgent case after a telephone assessment, and was still waiting for an appointment at the time of his death.
Although Logan was seen by two custody nurses and a mental health professional while in the police station, it does not appear that any consideration was given to the fact that he was on antidepressants and therefore at greater risk of self-harm. He was subsequently released from custody without an accurate pre-release risk assessment.
A spokesperson for Devon and Cornwall Police said that the force would look in detail at the findings and conclusions of the inquest. A spokesperson said: "As a result of this tragic case we have already made a number of amendments to our working practices and procedures within the custody environment."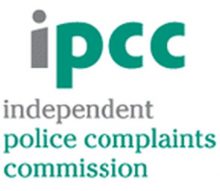 Those changes included ones based on the recommendations of the Independent Police Complaints Commission (IPCC) which carried out its own investigation, and stated: "We agree that the actions of a number of the officers involved in Mr Peters' case did not meet the very high standards that we expect and these officers have received management action in relation to their future conduct."
Last year, the IPCC published a report which stated:  "Approximately half of all deaths in or following police custody involve detainees with some form of mental health problem," and that: "The IPCC is keen to get a better insight into the issues concerning mental health and custody."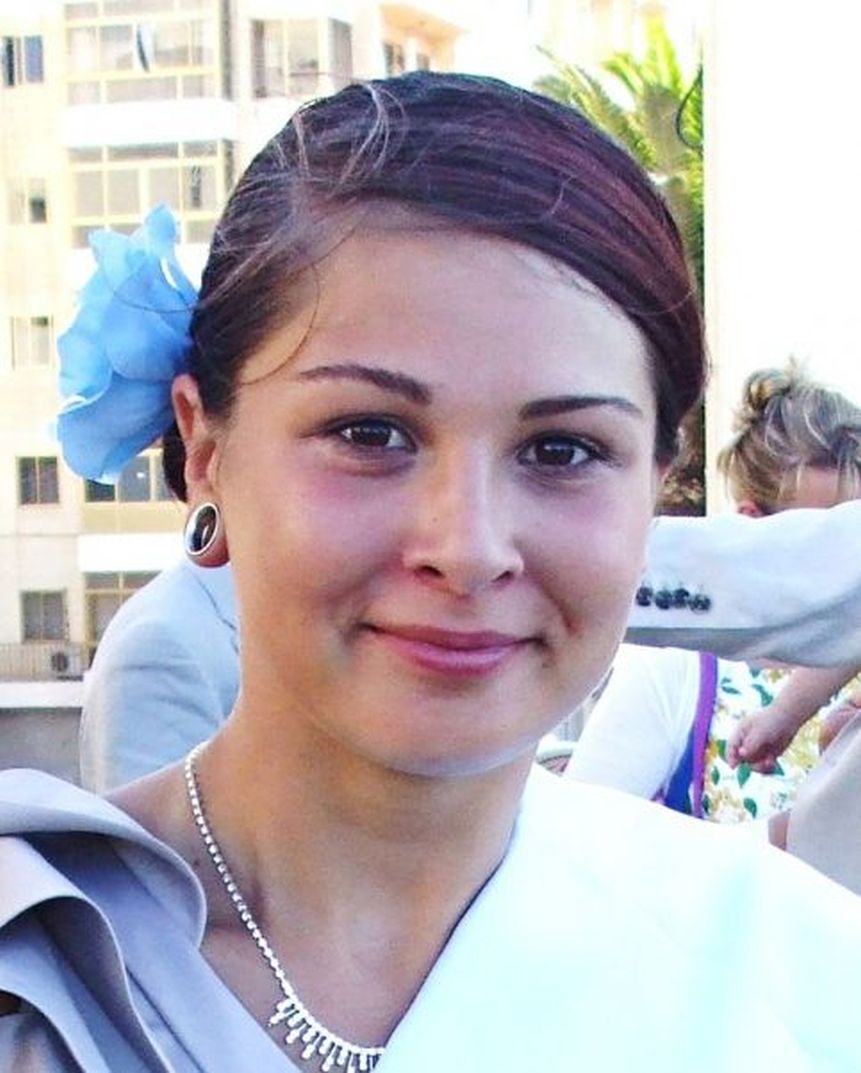 The suicide of 17-year-old Kesia Leatherbarrow (left) in November 2013 followed a failure to administer her prescription of Sertraline during her 48-hour detention in custody, despite a specific request for it. The coroner at her inquest last year concluded: "There had been missed opportunities for agencies to obtain and collate information, to carry out adequate assessments of the information they held and to consider appropriate levels of support."
As the IPCC pointed out in their report, it has long been accepted that police custody is not a suitable place of safety. It has the effect of criminalising people who are in need of medical attention, can exacerbate their mental state, and in many cases can lead to self-harm or even suicide.
For the past twenty years, it has been UK Government policy that police custody should only be used as "a last resort", yet nothing has been done to facilitate this. In fact, recent Government policies linked to austerity have placed extra pressure on the hospitals, mental health services and social services that should be helping those who have found themselves in trouble after having been affected either by a mental health condition or, as is frequently the case, by the medication prescribed for it.
And when information concerning the extentnt of irrational behaviour, violence and suicidal ideation induced by psychiatric medication is withheld from the general public, we have no right to expect the police force to be any better-informed.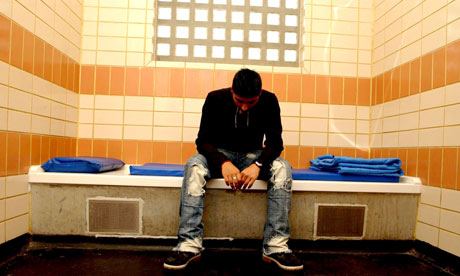 Related Articles:
Melanie, victim of a flawed system
Stolen Lives and Missed Opportunities
Glen Parva: a concerning institution