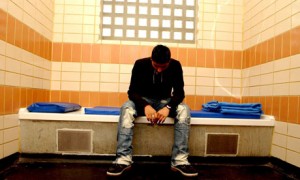 A few days ago, the Independent Police Complaints Commission (IPCC) produced its annual report on deaths during or following police contact.
The most prominent statistic was that: There was a considerable rise in the number of apparent suicides within two days of release from police custody, with 64 such deaths, the highest number recorded over the last nine years.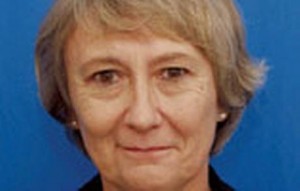 Commenting on this, Anne Owers (left), Chair of the IPCC, said: "It is welcome that the number of those dying in police custody has significantly reduced – less than half the number before the IPCC was set up.  However, it is of continuing concern that a high proportion – almost half – were known to have mental health issues, as were nearly two-thirds of those who apparently committed suicide within two days of release from custody."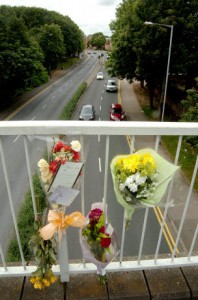 One of the 64 victims was 42-year-old Christopher Handley, from Worcester, a member of the Tourette Syndrome Association. In August last year, Christopher climbed over the railings of a city centre footbridge (right) and fell to his death.
A psychiatrist told the inquest that Christopher also suffered from anxiety and depression, while Christopher's parents said that they believed medication he was prescribed for this left him suicidal.
Mrs Handley said: "The side-effects of his medication were suicidal thoughts and self-harm. He was never like that before. We did not expect this to happen, it happened out of the blue."
Christopher died three days after having been arrested and charged with grievous bodily harm, following an incident that was out of character.
While in custody, a forensic medical examiner had described Christopher as distressed and noted that he had three self-inflicted scratches on his left wrist. Nevertheless, he deemed him fit to be questioned. Christopher was kept under close observation before being released on bail the day before his death. No mention of his medication was reported.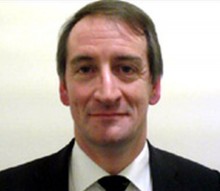 As an experienced coroner, Geraint Williams (left) would have been aware that antidepressants can cause out-of-character violence and self-harming. Yet he made no effort to find out whether medication had been administered in custody, and completely disregarded Mrs Handley's evidence when, in his summing-up, he told her: "I don't know what was happening in your son's mind when he climbed the railings and whether he meant to let go or whether it was his Tourette's."
One case of suicide after custody that was investigated by the IPCC was that of 21-year-old Leanne Whiteley from Sheffield, who in October 2007 hanged herself two days after she was released from police custody. She had been arrested in connection with abusive telephone calls to one of her sisters.
An inquest heard that she had told one police officer she was suffering from depression, was taking antidepressants and had recently attempted to jump from a bridge. She told another she was suicidal.
But she was allowed home without speaking to any health professionals and without being offered any help or being referred to any agencies. That decision breached the force's policy that anyone assessed as vulnerable should be seen by a healthcare professional.
Among its findings, the IPCC recommended that call handlers ensure that officers attending incidents have as much information as possible available to assist them, and that more guidance is given to officers and staff about dealing with people with mental health issues. The report made no mention of the significant effect of antidepressant medication.
Last year I produced a set of training materials, aimed at helping call-takers and frontline police officers to become aware of and to deal with somebody who is exhibiting "out of the blue" suicidal, violent or irrational behaviour as a result of an extreme reaction to medication. The materials were requested by 75% of the UK police forces (including South Yorkshire). Later, after the Department of Health's Suicide Prevention Strategy had highlighted the number of suicides in custody, I re-contacted these forces, and suggested that training could be extended to custody staff.
When somebody is detained by the Police after a violent or irrational incident, it is not long before their details are checked against the Police National Computer (PNC), and also the local Police Force's own database which holds much more detailed information. If little or no information is found, then it is likely that the detainee is acting out of character. It is essential that officers and custody staff know whether the detainee is taking antidepressants and, if so, the details of their prescription. This, however, is fraught with difficulties. Reliable information may be difficult to ascertain, particularly if the detainee is intoxicated, which is often the case. Privacy protocols often prevent family members being contacted.
Where adverse reactions to antidepressants are concerned, the most critical times are in early uptake or when dosage has been modified. Custody staff should enlist the help of qualified healthcare professionals, who need to ensure that correct dosage is maintained while in custody, and that measures are put in place to monitor the detainee upon release.
North Yorkshire Police have pre-empted the IPCC report by investing recently in a facility at a psychiatric hospital in York and  planning another facility at Scarborough. These will allow people detained under the mental health act to get specialist help. The force is also to pilot a Street Triage Scheme, whereby mental health nurses are sent to incidents where police believe immediate mental health support is needed.
This innovative scheme, funded by the Department of Health and backed by the Home Office, helps people with mental health problems who are sometimes detained in the wrong environment. As well as North Yorkshire, the scheme will be trialled in Devon and Cornwall, Sussex and Derbyshire. Further funding has been secured to extend this pilot scheme to more police forces, and a number of further areas have already expressed an interest.
Two street triage services in Cleveland and Leicestershire have already shown that nurses and police can work together to achieve better results for patients by making sure they receive the treatment they need. This also reduced demands on valuable police time.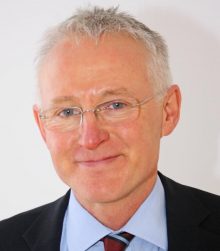 Care and Support Minister, Norman Lamb (right) said: "In some areas the police already do an excellent job in terms of their handling of situations involving people with mental health problems and work well with health colleagues to make sure that mentally ill people in crisis get the care and attention they need, but we need to make that the reality everywhere. We are launching these pilots to make sure that people with mental health issues get the right care, at the right time and in the right place. We know the barriers often lie at the crossroads between police and health services. That is why we are working with the Home Office and leaders of the police to look at how we can improve services for the very vulnerable people involved."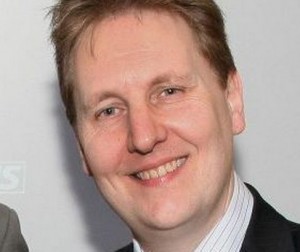 Meanwhile, Staffordshire's new Police and Crime Commissioner Matthew Ellis (left) has demanded action following news his officers dealt with a staggering 15,000 incidents involving mental health issues last year. He hit out at the thousands of hours spent by his force dealing with mental health related calls. "We should not be criminalising people who are ill," he said. "Officers should be out supporting their communities." Many of the cases dealt with by Staffordshire police could, and should, have fallen under the umbrella of other agencies, he stressed.
Although the latest IPCC report makes no mention of medication, Anne Owers states that: "The police are often called in to deal with acutely mentally ill people, who may be a danger to themselves or others or who may be behaving in a disturbing or strange way.   It is clearly important that they are better trained in mental health awareness. But these figures also point to gaps and failings in the services that ought to support those with mental illness – before, instead of and after contact with the criminal justice system."
Whether detainees are "acutely mentally ill", or suffering an acute reaction to medication, the message is the same. The Police need to be able to work in conjunction with other agencies if they are to protect people while they are at risk of self-harm, and to prevent any more avoidable deaths, like those of Christopher Handley and Leanne Whitely.
Related Articles:
Melanie, victim of a flawed system
Stolen Lives and Missed Opportunities
Police Custody: the Last Resort
Glen Parva: a concerning institution