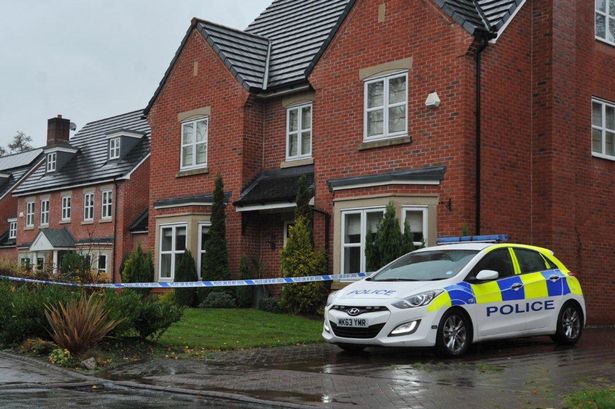 Towards the end of last week, three inquests were widely reported in both local and national newspapers. In each case, avoidable death was preceded by irrational behaviour and, almost inevitably, antidepressant medication.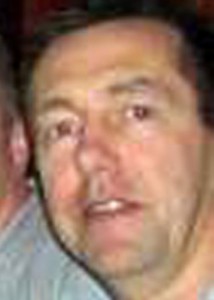 The first of these inquests took place in Bolton, and dealt with the deaths of 48-year-old Mark Langtree (left) and his wife Nicola. The inquest heard that Mark and Nicola, a successful business couple with two daughters, were still living together in their Wigan home (top) last November, even though their marriage had started to break down six months previously.
Mark, who "had been diagnosed with depression and who had been on medication," became paranoid. He believed, quite irrationally, that Nicola was having an affair at work. He began to stalk Nicola, which made her anxious and nervous, and she, too, was prescribed antidepressants.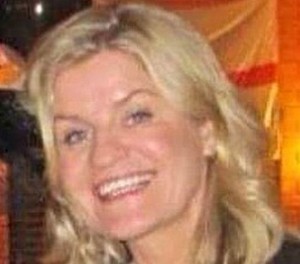 Nicola (right) eventually instigated divorce proceedings, and made arrangements to move to rented accommodation with her daughters. Days before the planned move, while their daughters were with their grandparents, Mark strangled Nicola with the flex of her hair dryer, then hanged himself from the banister.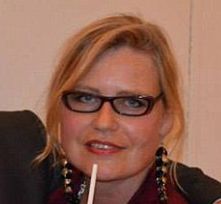 43-year-old Dr Sarah Bradley (left), described as a "brilliant scientist," had a successful career working in Newbury at the UK headquarters of the pharmaceutical company Bayer.
Her inquest last week, however, heard that she had convinced herself that she was unable to cope with motherhood. She would tell her husband Adrian that she was a "terrible mother" and that their two sons, both under 12, would be "better off without her."
Sarah's irrational frame of mind put a strain on the marriage, and she and Adrian became estranged. Sarah spent almost two months of last year in a mental health unit and, a further two months after she was discharged, Sarah was struck by a train two miles from home on the railway line at Boxford in Berkshire. A toxicology report confirmed that she had been taking her prescribed medication.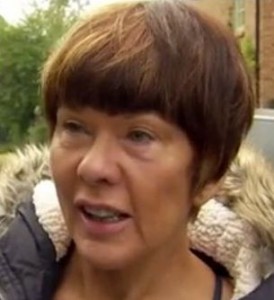 The inquest which attracted most publicity last week was that of 63-year-old Brenda Leyland (right), who became notorious last year when she was discovered to have "trolled" the parents of Madeleine McCann, the young girl who disappeared during a family holiday in Portugal in 2007. Brenda, described as a "university-educated churchgoer," insulted Madeleine's parents Kate and Gerry on Twitter, accusing them of neglect and a cover-up.
Brenda was interviewed at her Leicestershire home by Sky News reporter Martin Brunt (left), who tried to discover why she had sent more than 400  hurtful tweets in a period of 10 months. The only explanation for this irrational behaviour that Brenda gave was that she was "entitled" to do so.
Two days after the footage appeared on TV, Brenda checked into a Leicester hotel, took an overdose of her prescribed antidepressant Citalopram, and asphyxiated herself with helium.
Neither the coroners nor anybody else at the inquests of Mark Langtree, Sarah Bradley and Brenda Leyland appears to have thought to ask the reason why intelligent, well-educated high-achievers should have spoken and acted so irrationally in the months before their self-inflicted deaths. We were not told whether their irrational behaviour began after the prescription of antidepressants, or was simply exacerbated by it.
All we know is that, during these periods, all three had been taking drugs with recognised links to paranoia, mania, psychosis, violence and suicidality. As long as the public is kept in a state of ignorance of the side-effects of psychiatric medication, avoidable self-inflicted deaths like theirs will continue to happen.
"Theirs not to reason why, theirs but to do and die" from "The Charge of the Light Brigade" (1854) by Alfred, Lord Tennyson
Related Articles:
A Bus, a Plane, a Truck and a Gun
Homicide/Suicide: in Search of a Motive