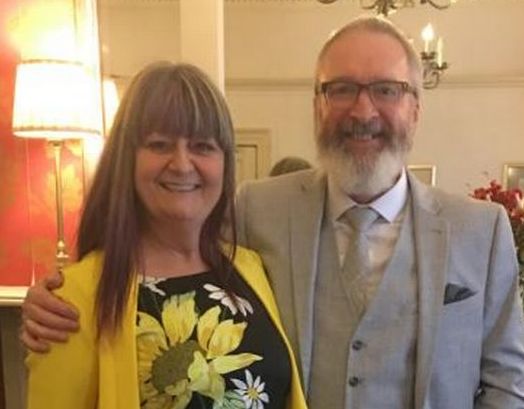 Early in the morning of October 29th last year, 60-year-old self-employed plumber John Collins went for a walk with his wife Denise (top) and their dogs near their home in Tiptree, Essex.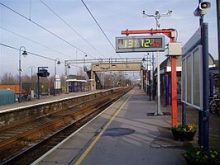 Some time later, John drove his car to Kelvedon Station (right), arriving just before 10 o'clock. He bought an all-day parking ticket and made his way to the platform. About ten minutes later, John was struck by a train. This was not something that his family could have possibly anticipated, as John had shown "no prior intention" of ending his life.
John's inquest took place on April 30th. The following day, the Halstead Gazette reported that, ten days before his death, John had contacted Tiptree Medical Centre as he was feeling anxious after receiving bad news regarding the health of his twin brother.
Dr Mark Roberts, who conducted a telephone appointment with John, told the court that he had deemed his mood to be "stable".
Concluding the inquest, Assistant Coroner Tina Harrington (left) said: "I have considered the array of possible conclusions, including an open verdict or accident. But I find on the balance of probability that Mr John Collins committed (sic) suicide. I do so on the evidence before me. I conclude that he died from a deliberate act that was initiated by him and that he intended to cause his death."
Following the inquest, a report in EssexLive the following day provided a more complete account of the proceedings.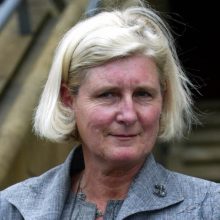 After John's sudden death, his family had been in communication with Chief Coroner Caroline Beasley-Murray (right), who was scheduled to conduct the inquest. They feel that the verdict may well have been different if Mrs Beasley-Murray had not been substituted by her assistant at short notice.
Denise spoke in EssexLive about her final morning walk with her husband: "We were talking about going to Prague; we were having normal conversations about normal things. There was no evidence that he pre-planned this. He had arranged to do two estimates that morning; he said he would do them if they were small enough or if not he told me he would come straight back after."
Denise continued: "If there was one person in this family that nobody would believe would end their life it would be John. There was no indication of pre-planning. The police came to tell me that morning and I was in an utter state of shock. You grasp at straws, looking for reasons. We looked for something that was different because there is a huge discord between someone being stressed and someone standing in front of a 100mph train."
Denise and John had been married for 32 years and moved to Tiptree in 2013. Denise said: "He was a really funny and eccentric person; he was a real character. He was absolutely devoted to his family and that was his main priority; he was really interested in people. He would often spend ages chatting with elderly customers.
"When he died and we were getting in touch with people who knew John, they were saying 'John who?' Just because it was such a shock. He was so funny, loving and he had a great sense of humour. He used to say that there isn't a problem you can't overcome."
EssexLive reported that "the court heard that John had a telephone consultation with a doctor just days before he lost his life."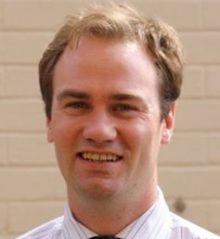 Dr Roberts told the court that he had met John face-to-face only once, in July 2015, and was aware that he had previously been taking the antidepressant Citalopram. He said: "I spoke to him on October 19, 2018, as part of a telephone consultation…I assessed the characteristics of note, his tone and spontaneity, and his mood appeared to be stable."
Following the phone conversation, John was subsequently prescribed Citalopram as well as Zopiclone, a powerful sedative. Dr Roberts told the inquest: "I felt it was appropriate to re-prescribe the Citalopram at that stage as he had responded well to it in the past. It was safe to put the two drugs together and there are no documented interactions between the two."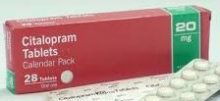 (This is an extremely misleading comment. Citalopram, like other SSRIs, has on several occasions been linked at inquests to suicidal ideation. It is for this reason that NICE stipulates that SSRIs like Citalopram should be prescribed only for "moderate to severe depression". John showed no signs of depression whatsoever; Dr Robert's decision to ignore NICE Guidelines and to prescribe Citalopram was therefore inappropriate.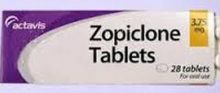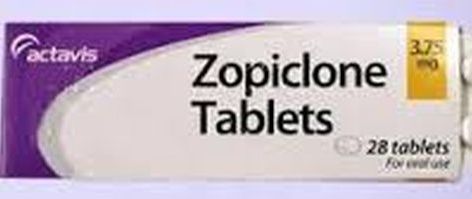 Moreover, it has been found that the risk of suicidal ideation is increased when Citalopram is combined with another psychotropic drug. This would include Zopiclone, which has itself been "linked to increased suicide risk". Prescribing these two volatile psychotropic drugs simultaneously was not only inappropriate but reckless.)
According to Denise, who has been a therapist for 19 years, John had experienced episodes of anxiety in the past. She said: "His medical records show he had six episodes in those 24 years, some of those led to repeat prescriptions but they always related to stressful situations, either about us or to do with work.
"After he died we looked for reasons, any underlying health or financial problems he had that we didn't know about, but he didn't. We looked at the side effects of the drugs he was on and there was an awful lot about them. It was the only thing that seemed different. He was very agitated and anxious, but we put it down to the bad news about his brother which was the reason he went to the doctor in the first place. We talked about it – but he was incredibly agitated."
(The term for medication-induced agitation, as experienced by John, is akathisia. During the inquest, it emerged that neither the GP nor the coroner had even heard the word prior to its being mentioned by John's family.)
When police recovered John's car from the station, they found a diary and a pen on the front seat. But he hadn't left any form of a note. His son's wife managed to get access to John's emails and internet searches, but according to Denise there was nothing to suggest that he had planned what he did.
She continued: "I think it was a split second thing, but we are never going to know, the only person who knows is John. In my opinion, the balance in his mind was fogged and he ended up at the station on autopilot. That's where he went to visit his brother who lived in London. It was an impulsive thing."
Denise claims that relevant pieces of information were omitted from his inquest. "Suicide is a word that people understand, and the verdict is the verdict," she explained. "It's not going to bring John back, but it's not going to stop us campaigning to raise awareness. We felt like they would do an assessment of all the information. It was unfair to misrepresent John as someone who had a history of mental health problems who just went on to kill himself… John wasn't depressed and we feel that wasn't reflected as things were omitted."
Two months after John's death, the family created a Facebook page, entitled Anti-depressants Kill or Cure, to raise awareness of anxiety and the ways with which it can be dealt. Denise told EssexLive: "So many people are on medication. There is a lack of information and all these things are very important. 21st century life is stressful and drugs aren't always the answer.
"We believe John had no prior intention of ending his life. He was stressed and had experienced anxiety but we believe he had developed a fogged state of mind where he was unable to make an informed decision about the consequences of his actions.
"After John's death I had to find some purpose to carry on living, and the possibility of helping other people gave me that."
After the inquest, John's family used the Facebook page to express their dissatisfaction with the way in which his inquest was conducted. They feel that "the full facts surrounding John's sad and unexpected death were not considered.
"John had no pre-planned, pre-meditated intention of ending his life. Evidenced by the facts that John did not leave any kind of note, or communication, even though he had the means with him on the day to do so. He bought an all day parking ticket at the station…John's phone, Internet and email history all revealed nothing at all out of the ordinary, right up until the day he died. He had never expressed any desire to end his life, or said anything about not feeling able to cope.
"None of the above points were mentioned at the inquest. Neither were any of the following:
John, just like many other quite normal people, sought help from the GP for reactive stress-related anxiety – about 6 times in the past 24 years. This hardly indicates mental instability.
John was part of a close, supportive and loving family who communicated openly about everything.
At the time of his death he had no health or money worries.
Throughout his life John had successfully overcome many stressful situations. He was a resilient, vibrant and fun-loving man, who had been married to his wife for 32 years.
Following bad news about his brother, John contacted the local GP surgery because he was stressed and not sleeping.
"Over the telephone a GP, who had only ever seen John in person once many years before, prescribed a combination of SSRI anti-depressant pills, plus a total of 14 sleeping tablets. Even though John had never been diagnosed with insomnia. This combination of prescription drugs, which John had never before been given, together with possible sleep deprivation, contributed to altering the balance of John's mind sufficiently so he was not capable of making a rational decision about ending his life.
"His death was an impulsive act possibly caused by the documented (if rare) side effects of prescribed medication, known as SSRI-induced psychosis." (or akathisia)
"There are many campaigns encouraging people to be more open about their emotions and to talk about mental health at the moment. This is fantastic. However, when someone does contact the GP, if all that is offered is a telephone consultation resulting in medication which makes symptoms worse rather than better in the short term, is this really good enough?
"John received sad news. Feeling stressed and having trouble sleeping, are a totally normal understandable reaction.
"Should these reactions really have been considered a mental health problem in need of powerful medication?
"We, John's family, intend to campaign in his name for better alternatives for people seeking help with stress."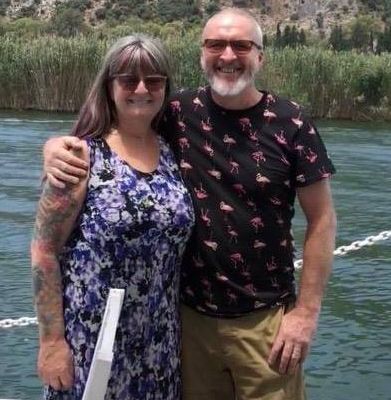 Update: May 9th 2019
Today's Braintree and Witham Times published the following report:
John Collins: Family disagree with inquest verdict
The family of a man ruled to have taken his own life by an inquest say they disagree with the verdict as they believe he was unable to make a rational decision at the time.
John Collins 60, died when he walked on to the tracks at Kelvedon railway station and was hit by a train on October 29, 2018.
The inquest last week concluded that Mr Collins, who lived in Tiptree, had deliberately walked on to the tracks in a bid to end his own life.
However, Mr Collins' family say they do not accept the conclusion reached by assistant coroner Tina Harrington and instead believe new medication he had been taking led to him making an "impulsive act" which was entirely out of character.
Mr Collins, who had a history of anxiety and panic attacks, had been prescribed the anti-depressant Citalopram and several doses of Zopiclone to help him sleep ten days before his death.
Wife Denise said: "John ended his life nine days after starting a course of powerful prescription medication.
"It seems this may have altered the balance of his mind sufficiently to render him incapable of making an informed decision about ending his life. This is not that different to being intoxicated. When the under the influence of any psychoactive substance we are not in full control of rational decisions and take actions we otherwise would not.
"In light of the above it seems odd, to say the least, that John's death was deemed to be suicide by this assistant coroner."
During the inquest at Essex Coroner's Court, it was revealed Mr Collins had seemed in a better mood than normal on the morning of his death when he walked the dog with his wife.
His mood had also been described as stable by his GP.
Mrs Collins added: "John did not leave any kind of note, or communication, even though he had the means to do so. He even bought an all-day parking ticket at the station.
"His phone, internet and email history all revealed nothing at all out of the ordinary, right up until the day he died. He had never ever expressed any desire to end his life or said anything about not feeling able to cope."
Mrs Collins and her family now plan to launch a campaign in memory of her husband to raise awareness about mental health issues.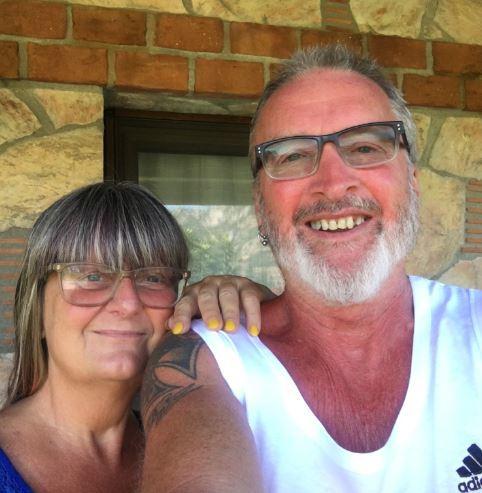 Update: May 30th 2019
Denise added the following article to the family's Facebook page:
Why I do not blame the GP for John's death
The doctor who prescribed the medication to John over the telephone, should have shown more care.
He should have insisted on seeing John for a face to face appointment to ascertain whether or not John actually needed strong medication.
He should have used the 10 minute appointment to actually talk to John and maybe offer him some reassurance that the way he was feeling was normal given the bad news he had received. He should have perhaps given him some advice like, take some time off work or talk to your family about how you are feeling. Rather than just focussing on the patient notes on a computer screen, he should have treated John like a human being.
He should have realised that the sleeping pills had a side effect of anxiety and the SSRI had a side effect of insomnia!
And that taken together they created a psycho-active chemical combination John had never before taken. Which I believe created a prescription drug induced psychosis.
If the doctor had done any of the above rather than prescribing medication, then perhaps John would still be alive.
No one can know for certain either way.
And despite all of the above I do not actually blame the doctor. He has to live with the consequences of his actions and the devastation that resulted.
That doctor like so many others is working within a system where GPs are generalists acting like specialists.
A system that is slow to inform GPs about the growing realisation that the biomedical model of physical disease simply is not a good match for "mental health".
That human thoughts and feelings about challenging and difficult situations are not symptoms of some illness requiring drug treatment.
Update: Dec 12th 2020
Denise added the following article to the family's Facebook page:
Since John died I have been asked if I am angry with him.
I think some people expected I would be or even that I should be. Some others maybe believed I was in denial or that I wasn't being entirely truthful when I said I was not angry with him.
Even with all the agony his death brought in its wake. Even though in effect he ended my life, as I knew it, in the instant he ended his own. I never have and I don't think I ever will feel angry with John for killing himself.
First and foremost I believe John was a victim. How could I be angry towards a victim? How is victim blaming ever fair? He was a victim of the 'rare' side effects of the drugs he took in good faith because he wanted to to feel better. I knew John well and I truly believe he would never have intentionally hurt me. He loved me too much to inflict that kind of pain on me. He was not in any way a selfish person and therefore, I truly believe he would not have hurt his children, his grandchildren, his mum or his brother who was dying of cancer. John often put the wants and needs of those he loved before himself. I am not angry with him because I truly believe he did not intend to die on that Monday morning. I believe his actions were the direct consequence of the side effects of the drugs.
John was a playful and joyful person. He was kind, loving and easy going. How could I be angry with a person of such character? He could be impulsive and silly. But he was not in anyway malicious. Therefore, it would be totally inappropriate and unfair to be angry with him. He gave me 33 wonderful years. 32 of those as his wife. I miss him too much and feel too sad about his loss to be angry with him.
The final reason I am not angry with John is that even if he had made a decision to end his own life, even if there was any sense of a decision rather than what I believe – which is that he was in a drug induced haze where he did not know what he was doing. He would have done this terrible thing only for what be believed to be the right reasons. If he had decided to end his life, in that moment, for what ever reason, he would have believed it was for the best for me, for us, for others. And how could I be angry about that?
I am not in denial of my emotions. I do indeed feel great anger. Just not towards John. In my opinion being angry with John would be a misdirection. I feel angry with the GP for not looking after John as he should have done. I feel angry with the pharmaceutical industry who put profit above people. I am angry with those who unthinkingly repeat the chemical imbalance myth. I am angry with two faced people who pretended to care, when all they actually did was holiday on my mystery so they had a good story to tell about being here for me. I am angry at those who have squeezed me out of their lives because my grief inconveniences them. I get angry at those who do not care about the damaging consequences of their actions. Those who take what they want, do what they want without any concern for the resulting damage done. I am angry with people who are dishonest, selfish, greedy, unjust and nasty.
Not least of all I feel angry at myself for not being able to prevent John's death.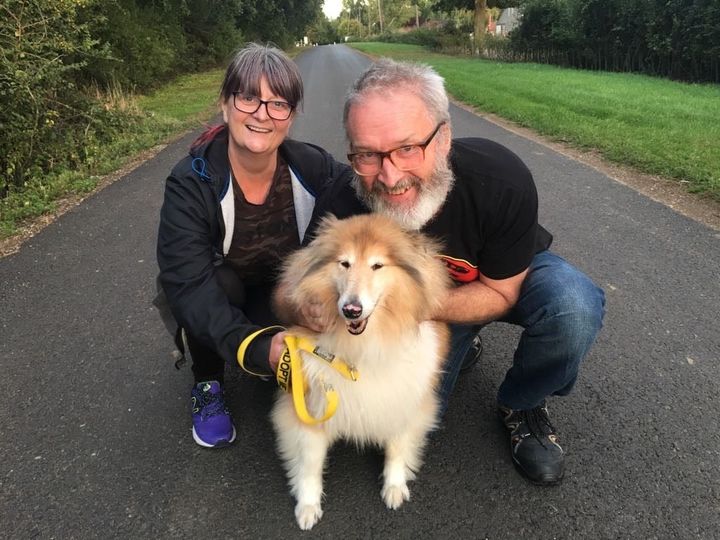 Related Articles:
Citalopram: Ten Years of Denial
The Scientist, the Doctor and the Coroner